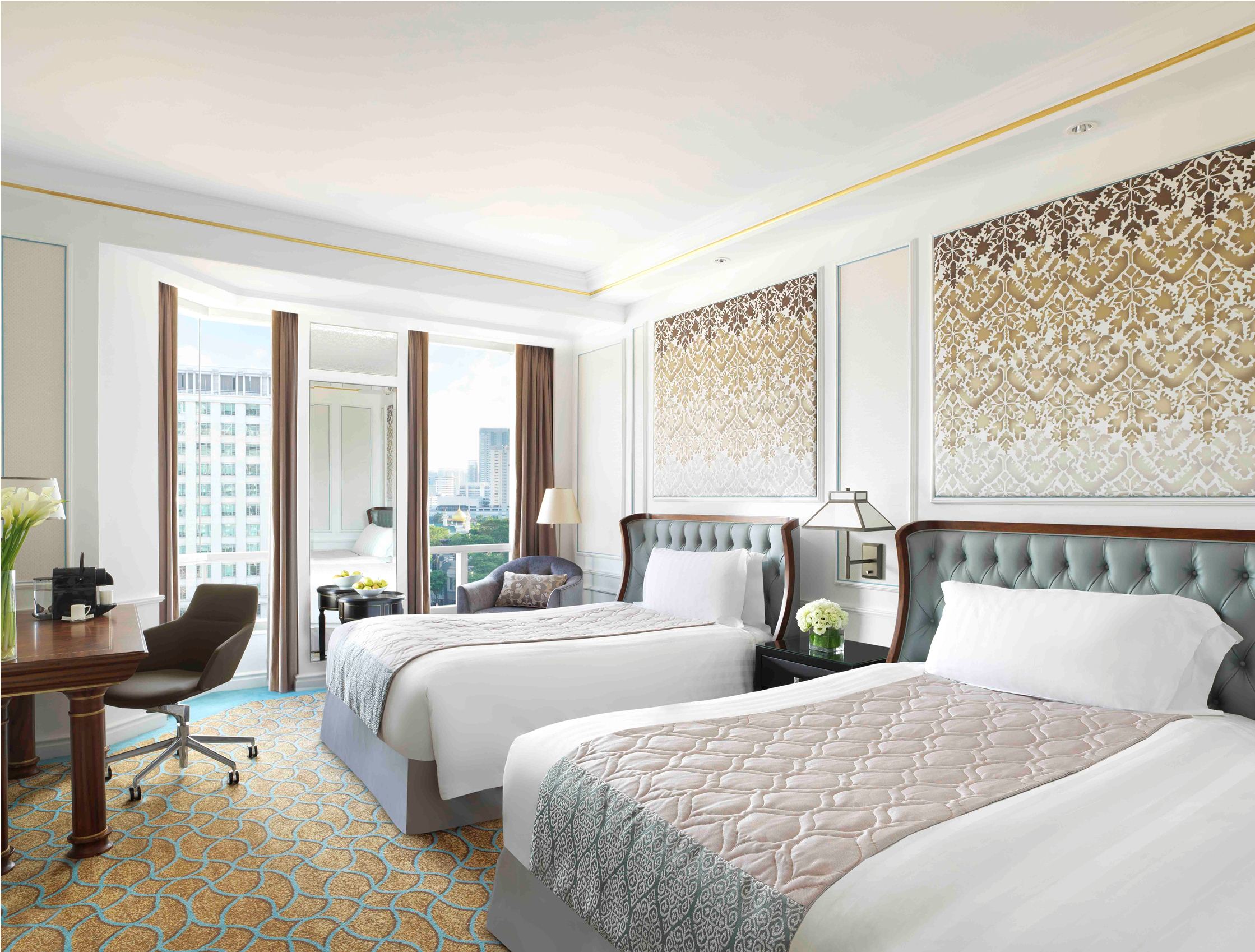 It might seem like a bold statement but InterContinental Singapore is currently my favorite hotel in the Lion City. I was there last month to film for Mediacorp's newest show, "Eat List Star," of which I was a judge, along with hotelier restaurateur Loh Lik Peng, Tippling club chef Ryan Clift, Thai-American actor and TV personality Uttsada Panichkul (Utt) and radio DJ and Mediacorp personality Simone Heng. I came a few days early to settle in and checked in at the Intercon and loved it! In fact, I loved it so much that this month when I returned to the Lion City, I retired there once again for the weekend.
In a nutshell, here are 10 reasons why I think YOU should stay at the InterContinental Singapore on your next visit to the Lion City:
(***Best news: I went on their website and their rooms start as low as SGD 232 or PHP 8,115.83 per night— super steal for a five-star hotel in Singapore!) 
1) The hotel just underwent a multi-million dollar renovation– from the lobby, tower guestrooms and suites (see #2), and fitness center, to a new European restaurant (see #4) and Lobby Lounge (see #6). 
Interiors have been reincarnated to modern Peranakan, inspired by colorful shop-houses once home to the multi-ethnic community settlers, thanks to architecture firm FBEYE International— and it's beautiful! (According to Time Out Singapore, "Peranakans – aka Baba-Nyonyas or Straits Chinese – make up one of Singapore's most distinctive cultures. These early Chinese immigrants to the Malay Peninsula embraced Malay customs tinged with European, Indian and Arab influences, and now form a significant community in Singapore.")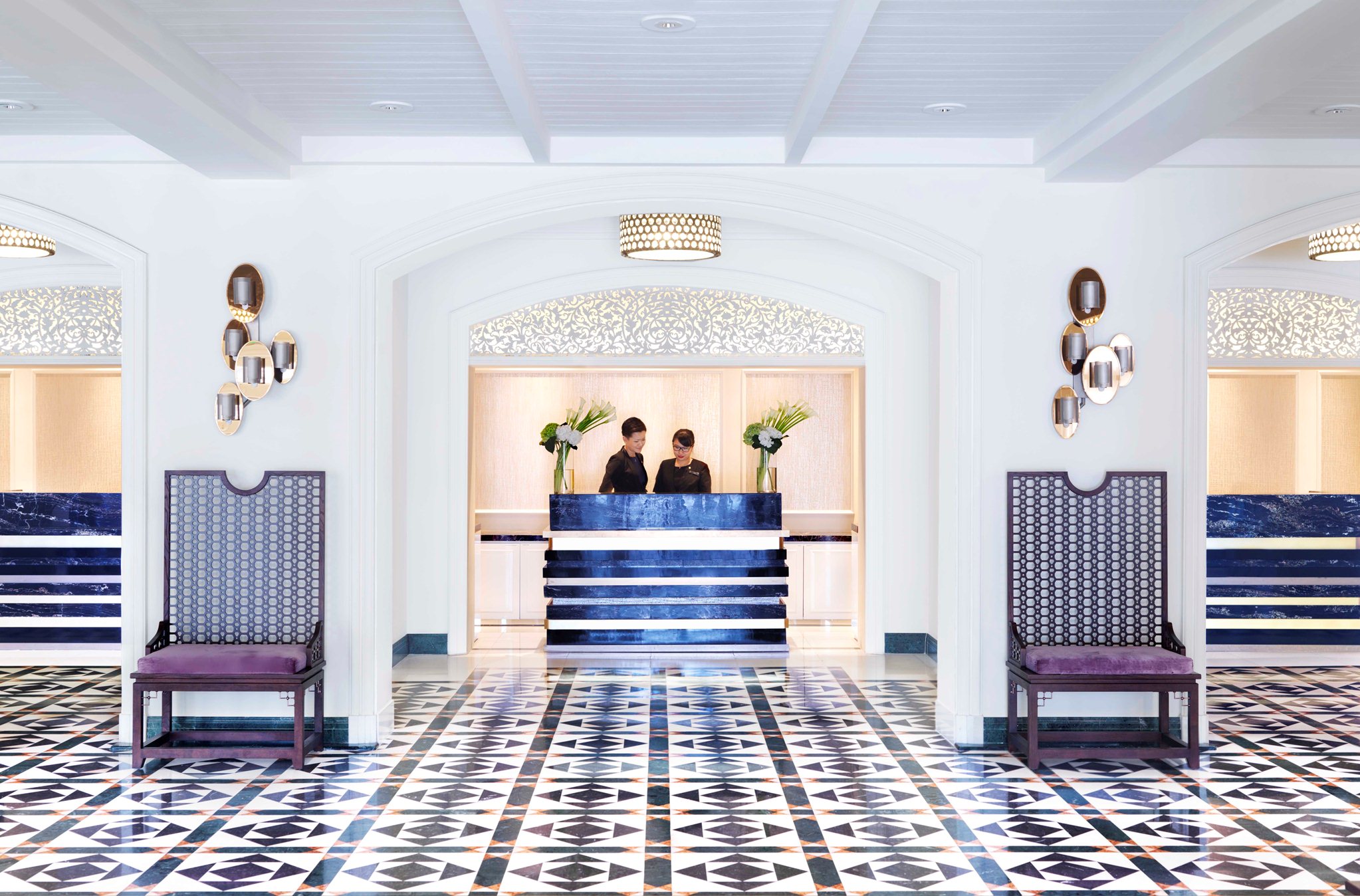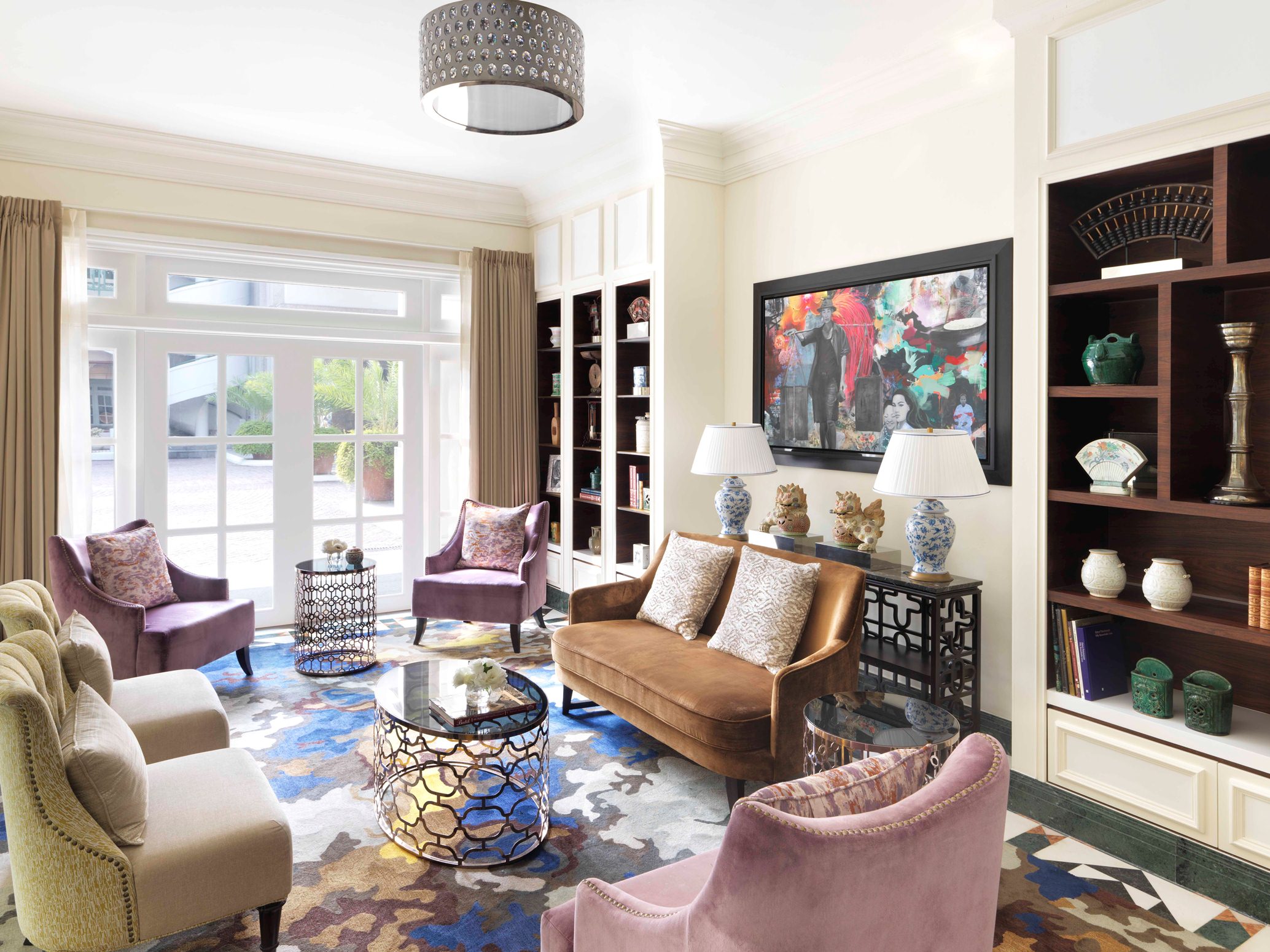 In fact to further support their staunch tribute to the Peranakan heritage, the hotel now offers a Guided Heritage Trail, owing to its location at the heart of Bugis, with over 20 historical sites, national monuments, art institutions and museums around it. The tour is in partnership with the Singapore Tourist Guides Society, and lasts for 2 hours and is open to all hotel guests every Saturday at 4PM.
2) The newly renovated Tower Guest Rooms and Suites offer a brighter, pastel-color palette.
I loved, loved, LOVED my room. I was initially booked at the Deluxe Room, but was so happy to be upgraded to the Ambassador Room. The duck blue egg and gold color motifs were both a happy kind of bright (as a journalist, it's really hard for me to work in dark, dreary hotel rooms)– not to mention their lighting options in the evening are perfect (so important when getting ready and putting on makeup, truth! The best part is they use LED lighting lamps and energy-saving fluoroscent tubes as they are a certified EarthCheck Gold hotel). I felt right at home.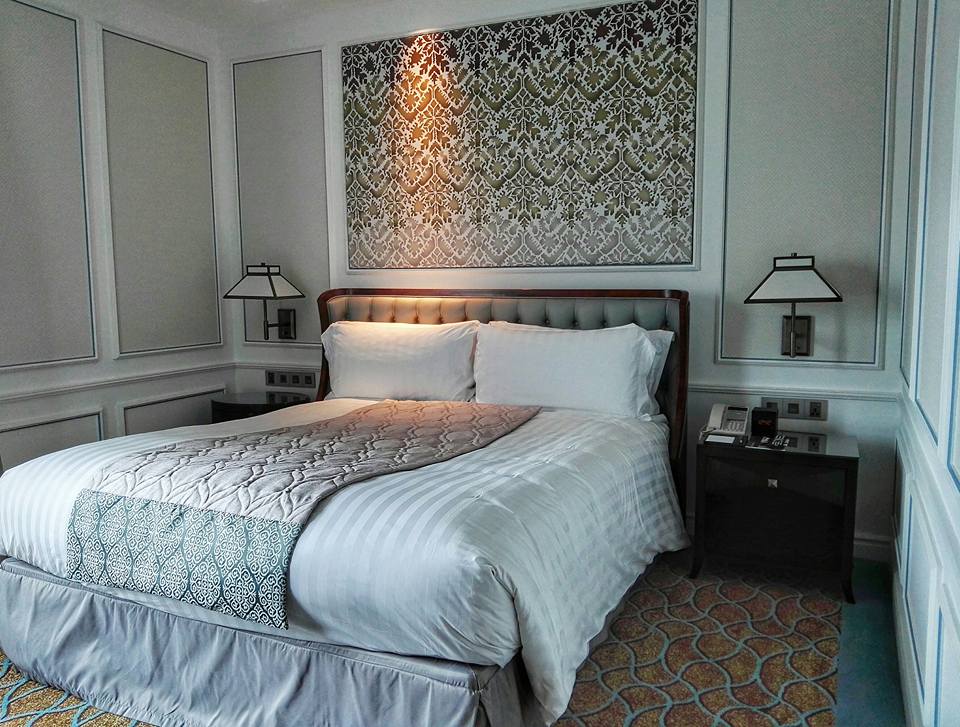 At my room, the bed which has a gorgeous silk headboard of Peranakan motifs, was towards the deeper end of the room. (It has its own television, not seen in the photo). But right by the entrance is the living room space with a really comfortable couch, a TV and a minibar fashioned from black lacquered cabinets with mahogany veneers and and a champagne gold finish. I need to share how cutting edge the TV is: apart from being an entertainment system– it's also a really helpful guide, listening nearby shopping options, cultural sites and restaurants; and likewise functions as a concierge and room service. They make everything so convenient for the guests, it's really hard to get up and leave.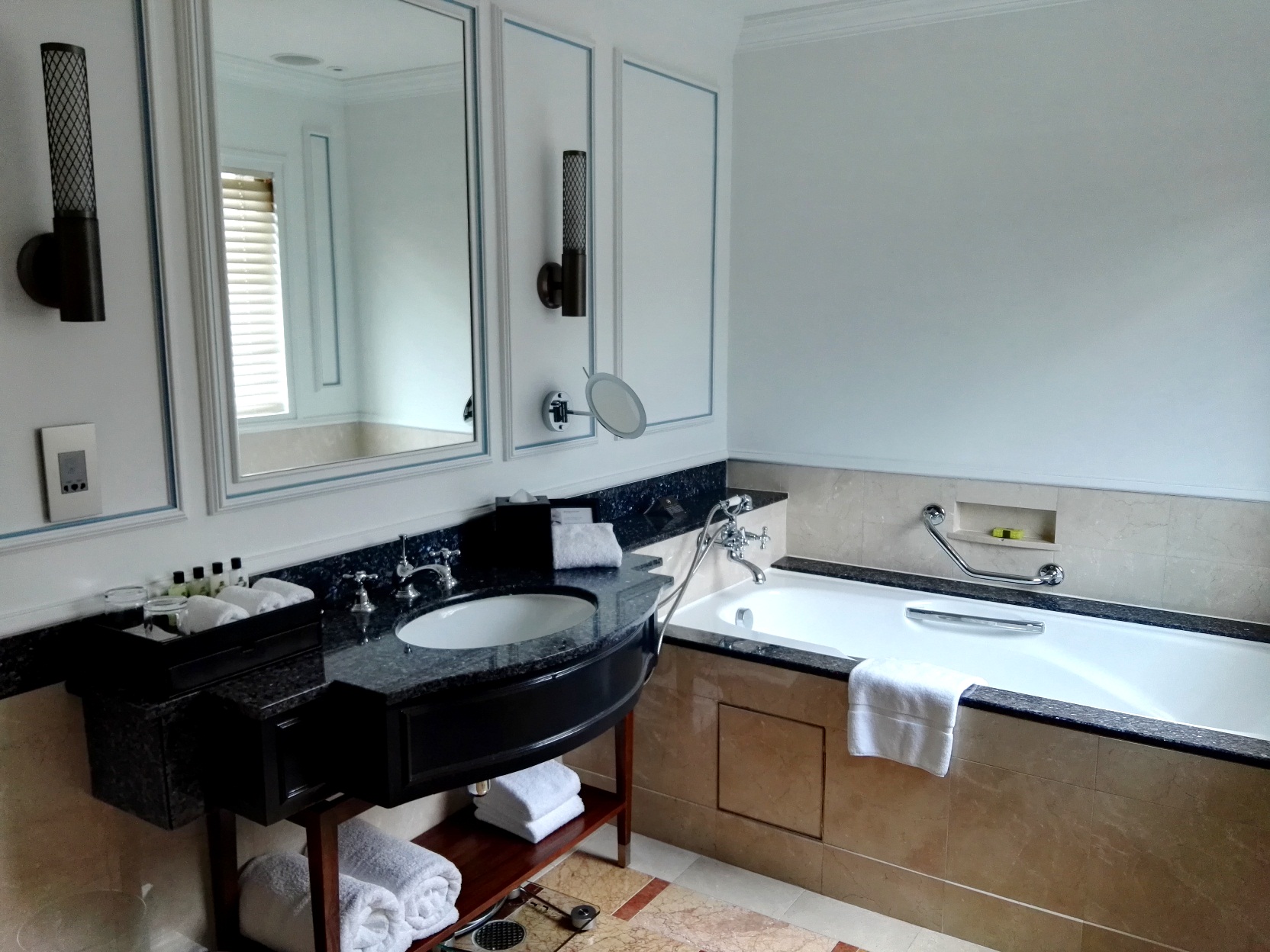 3) But… if you prefer to live within traditional Singapore history, their Heritage Rooms and Suites are also a gem to stay in.
The Heritage Rooms and Suites are evocative of the shophouses of the past, hence the interiors here include:  timber floors, louvered windows and wooden shutters that overlook the narrow streets below. It was meant to recreate the bygone era where families lived on the upper floors of their businesses.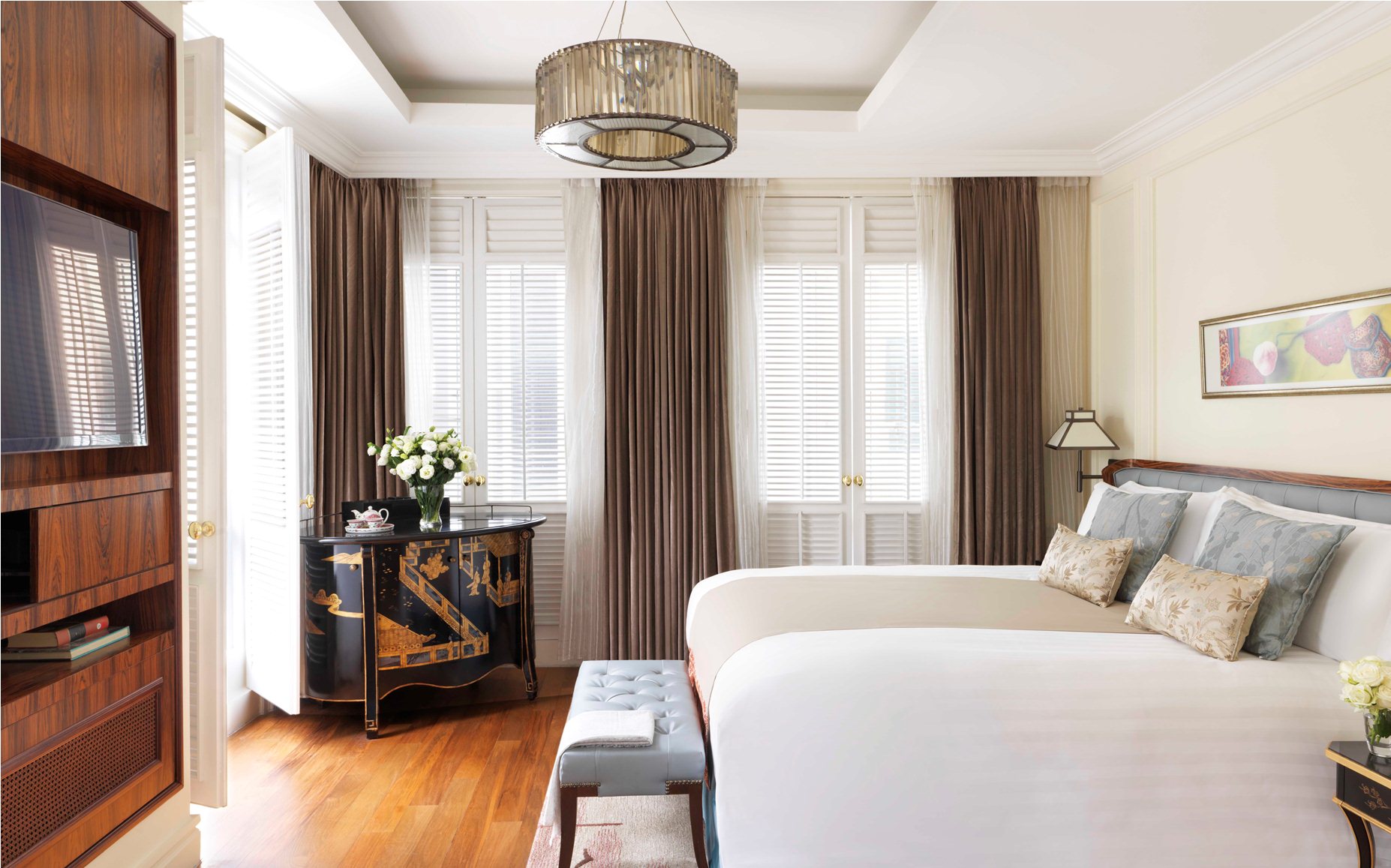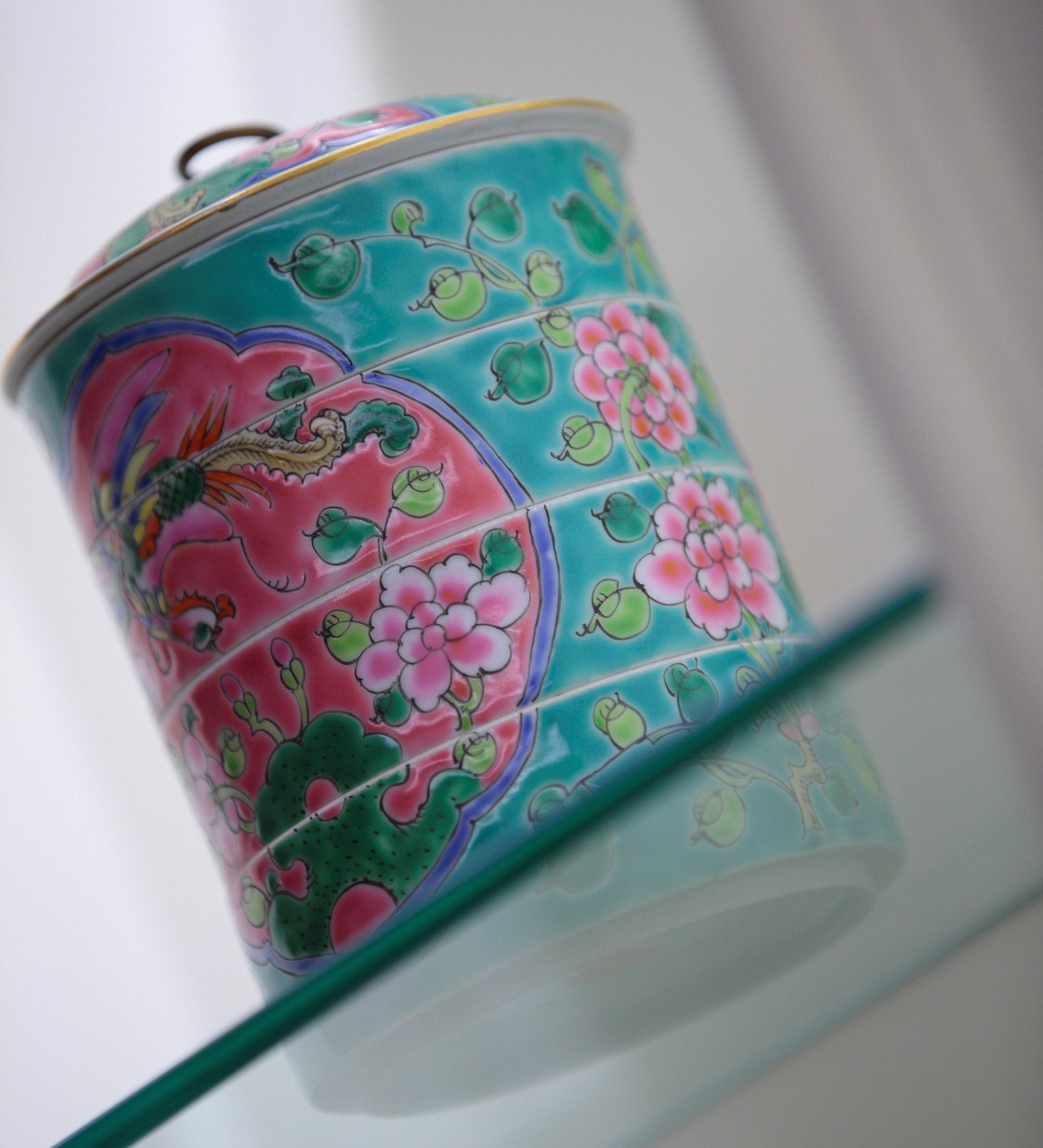 4) New food and dining outlet Ash & Elm is not only the breakfast venue with an interactive open kitchen for hotel guests– but it is also serves brasserie-style lunches and dinners. 
Ash & Elm is a European brasserie that opened its doors just last October 2015. It features three culinary theaters– a Charcuterie and Cheese Room, Wood-Fired Oven and Open-Grill Kitchen. Sharing platters, house-cured meats and sustainably sourced seafood cooked in their oven and grill are specialties here.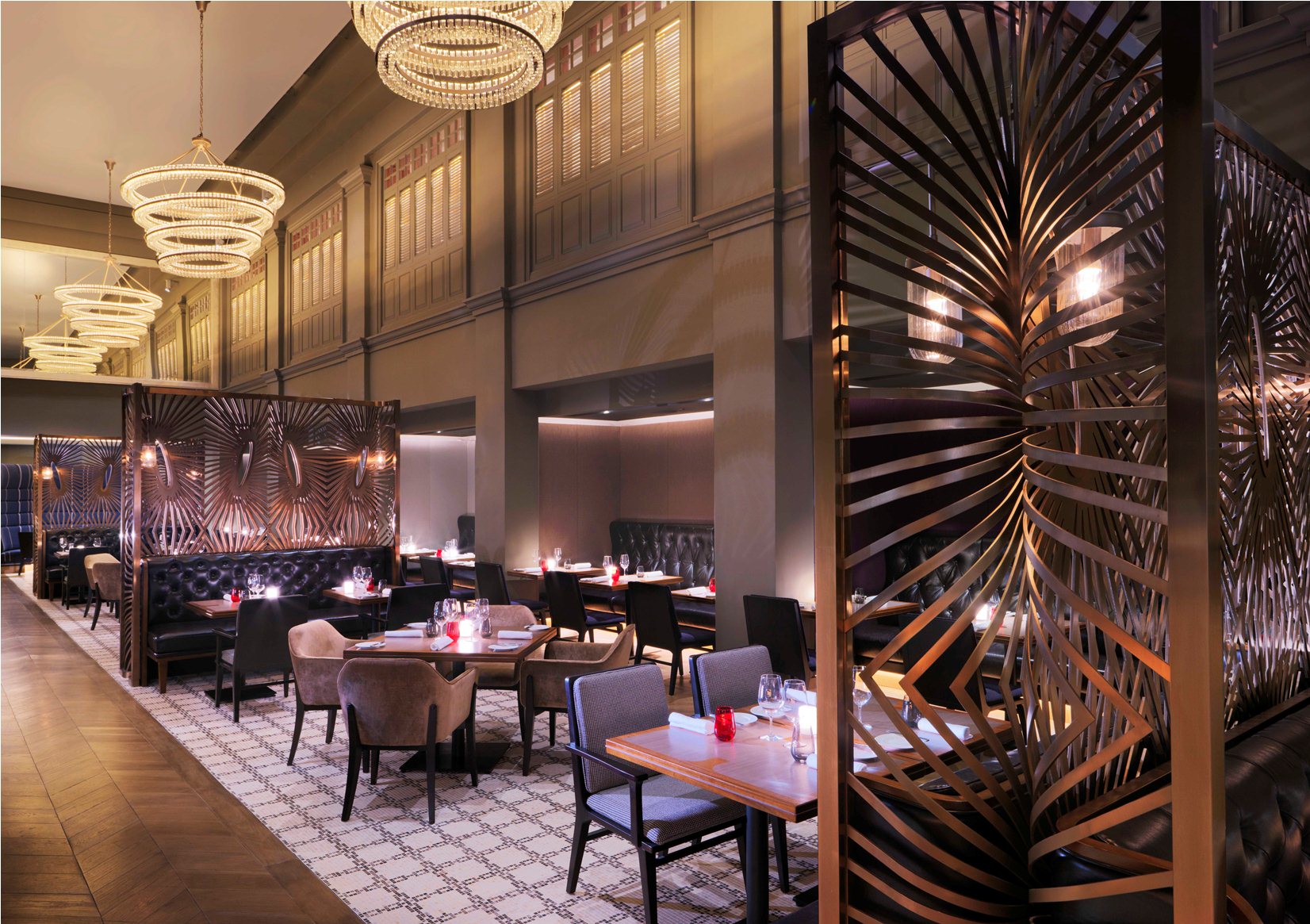 They have an business lunch that goes for SG$38 for 2 courses, and SG$48 for 3 courses. And a semi-buffet lunch where for SG$38, you get appetizer, soup and dessert buffet– and then with a choice of main course , it's SG$48.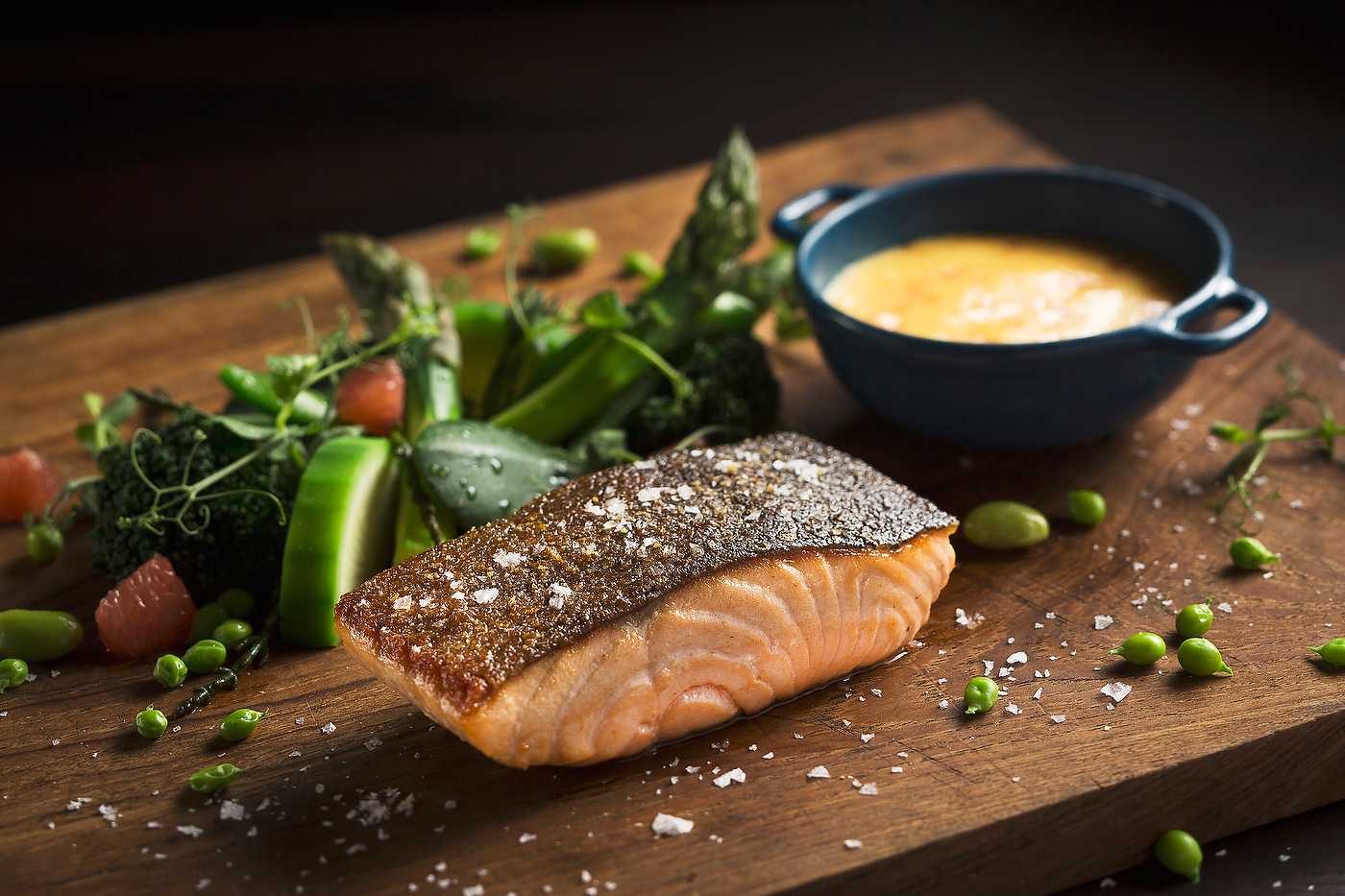 Ash & Elm is also the hotel's breakfast venue, and what's cool is that it becomes an interactive open kitchen where guests can walk through the different stations to pick out what  they want.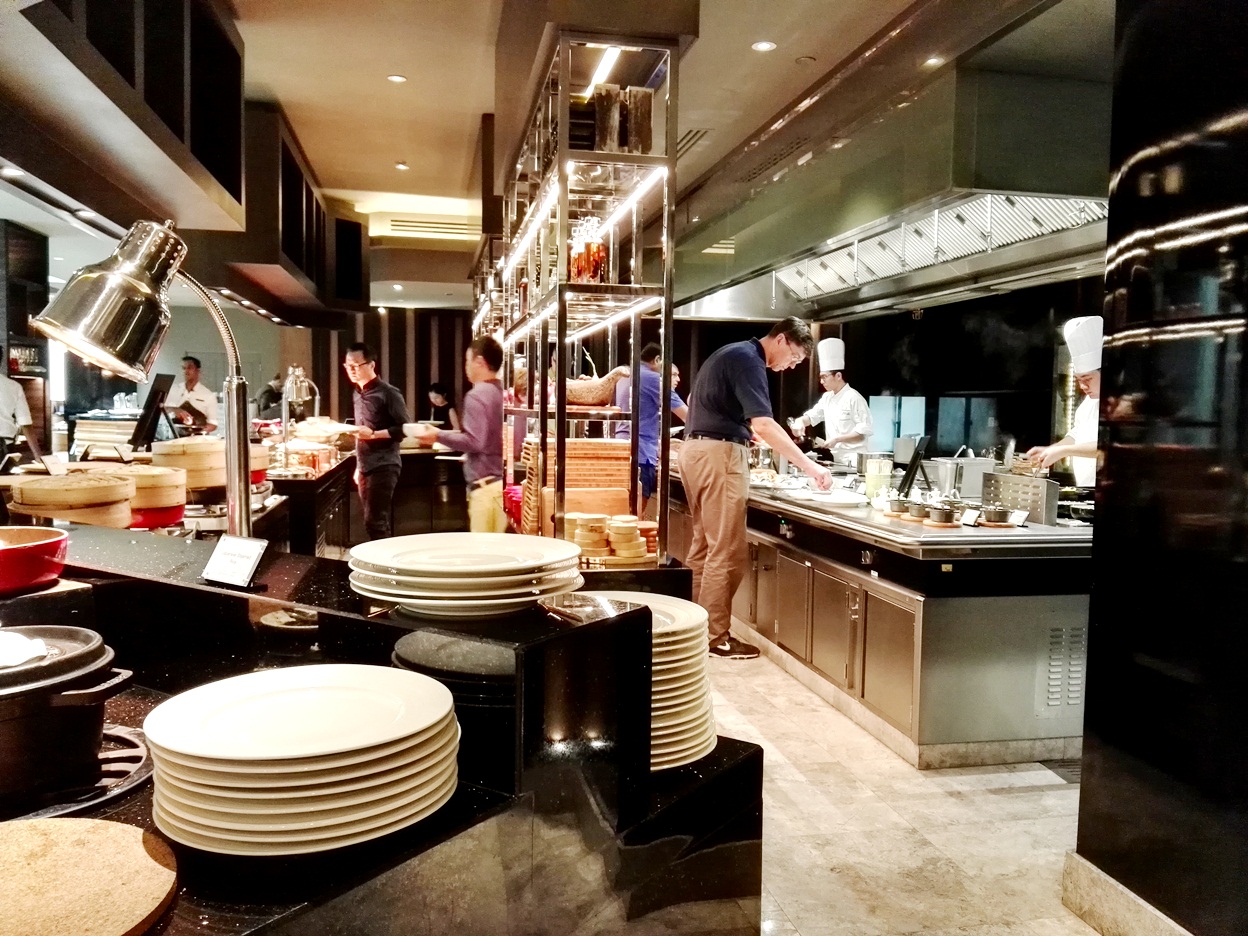 5) The newly renovated Lobby Lounge offers both Afternoon Tea and Afternoon "Coffee."
Apart from being renovated with stunning colonial pillars and chandeliers, the all-day dining Lobby Lounge offers daily afternoon tea here (from 2 to 5 PM)– and one with a twist twist. The Royal Heritage Afternoon Tea (SG$42) is served with a selection of TWG Blends including an exclusive in-house Intercontinental Singapore Heritage Tea, and a three-tier spread. The Not-An-Afternoon Tea (SG$42) is currently a coffee option with house-blended coffees from Brazil, Costa Rica and Vietnam, with coffee-infused pastries. Both come with a choice of a mocktail as well– and you can also upgrade to a cocktail.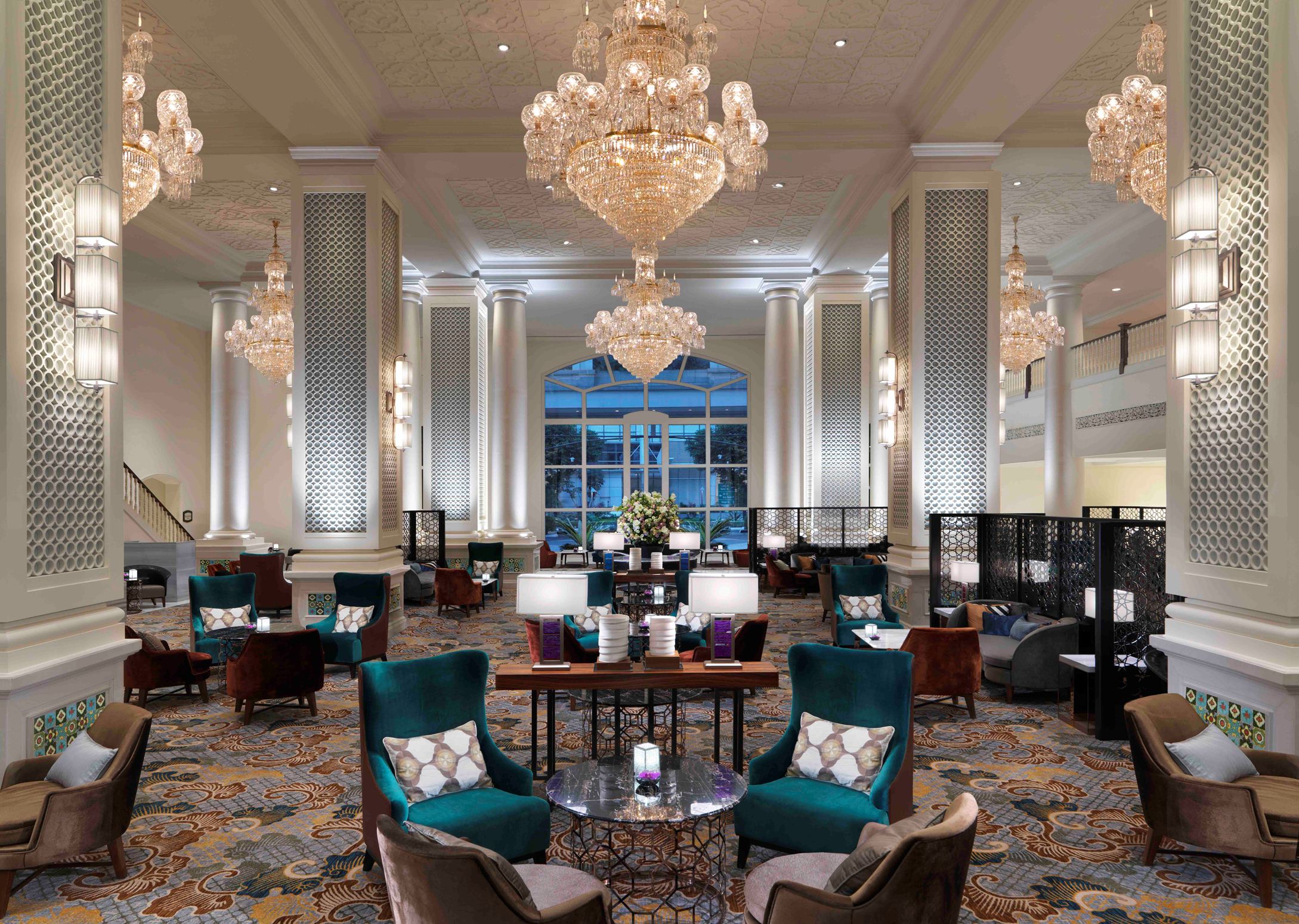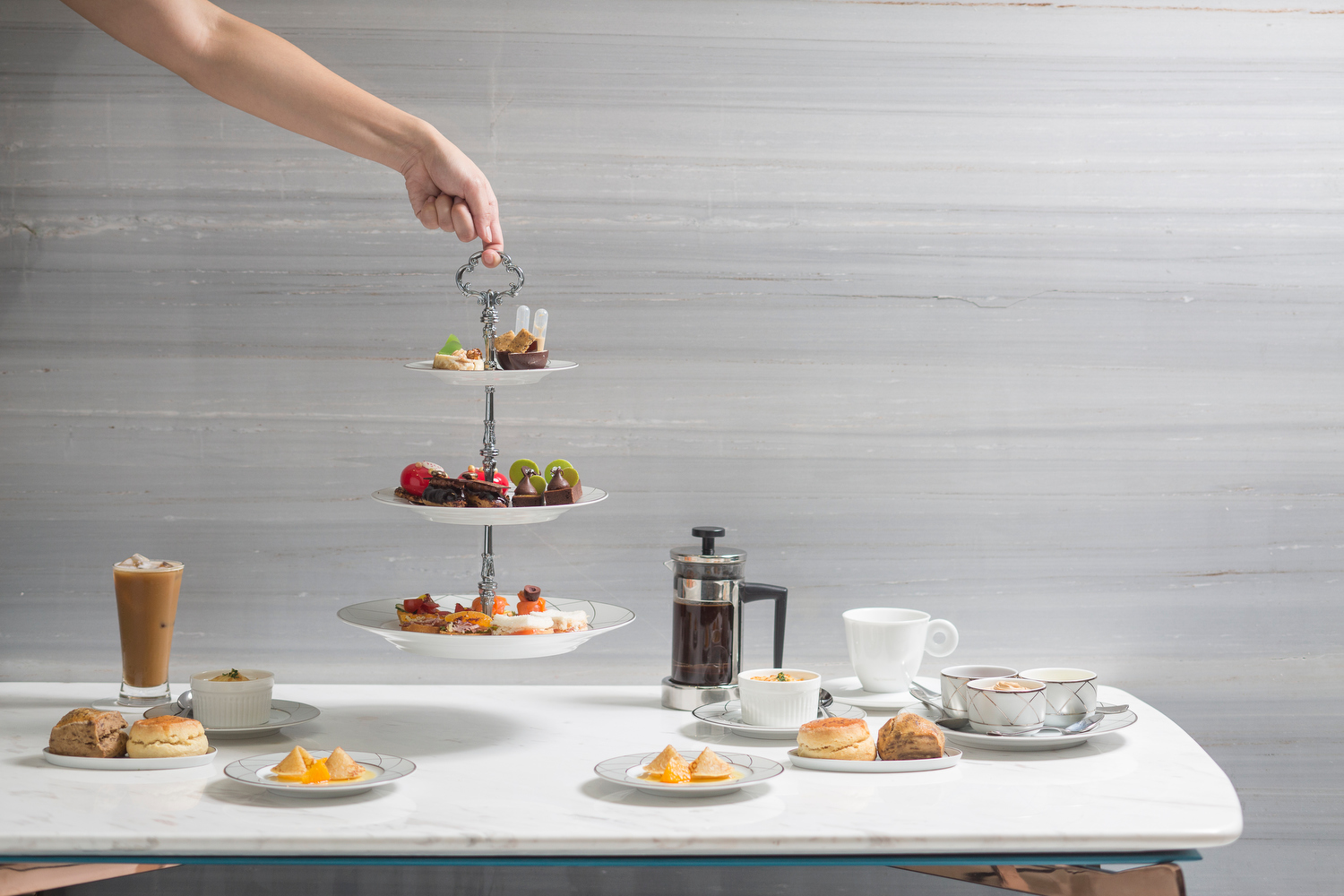 6) Should you be situated on the club floor, the Club Lounge is a gem– apart from a quiet breakfast, complimentary afternoon tea and cocktails await daily.
When I wasn't in my room, I was at the Club Lounge on the second floor, which felt like a homey Peranakan living room– as in a wooden window shutters, plush colorful silk pillows, original floorboards that herald Singapore's colonial history. They had wonderful complimentary daily offerings to all club lounge guests, as in:
Breakfast from 6:30 to 10:30 AM
Afternoon tea between 2:30 to 5 PM
Evening cocktails at 5:30 to 7:30 PM
I had my own little nook and would work on this blog during afternoon tea (see second photo below)… which would then transition to evening cocktails come 5:30 PM, where I would have a couple of glasses of wine or prosecco before heading out to meet my friends for dinner.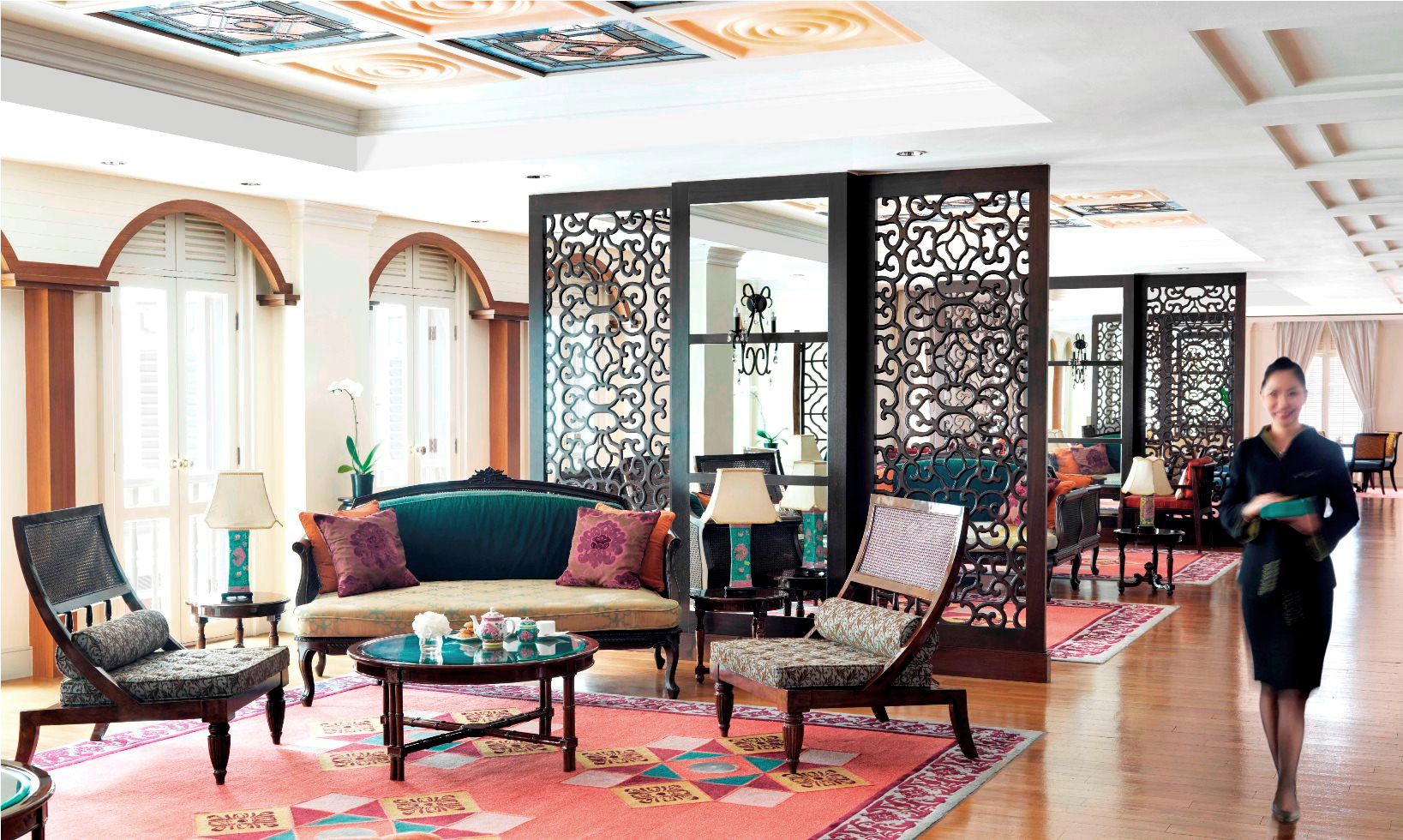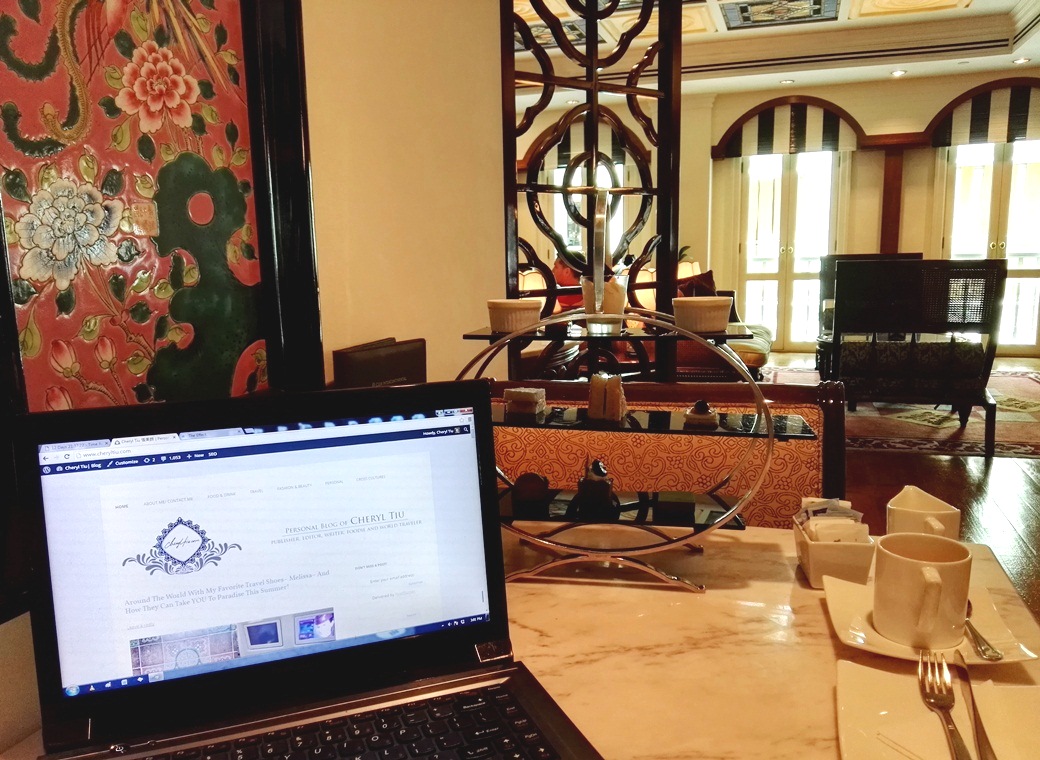 7) Direct access/ special entrance to Bugis Junction Mall– just for guests.
This is so convenient as the back entrance of the hotel directly opens up to Bugis Junction Mall–– and its exclusive just to hotel guests. Here you can find inexpensive shopping, and food court options, and the Bugis MRT (underneath). It's likewise it's a convenient "shortcut" to popular brunch places like Artichoke (see #8) and Symmetry.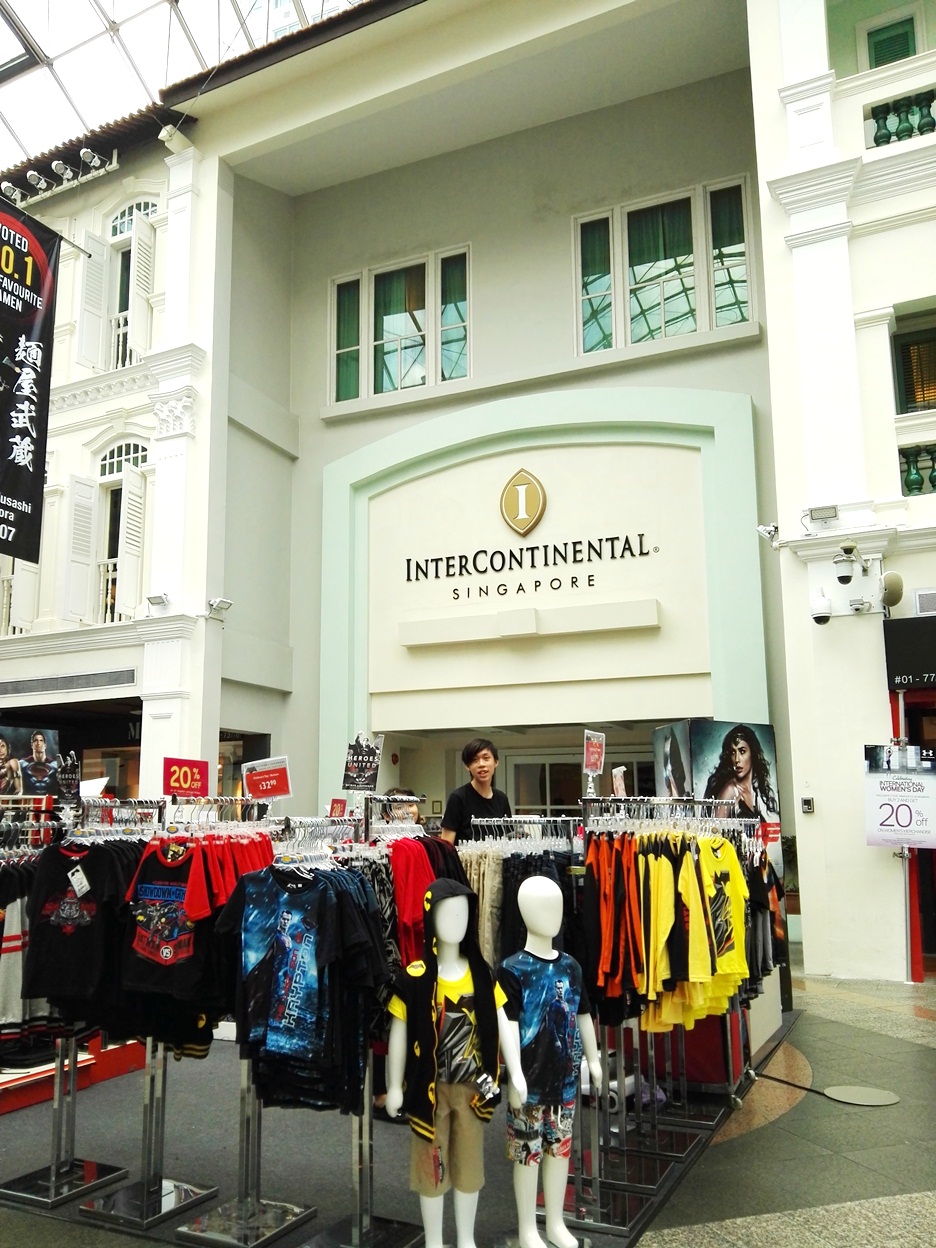 8) The hotel has an excellent location– right smack at the city center– that's walking distance to alot of places that I didn't really have to cab.
I used to think the hotels on Orchard Road were central but no, Intercon is actually the one that has one of the best locations— walkable to almost all the places I wanted to go to, or a short cab ride, and without the extra ERP charge! It's walking distance to hottest restaurant in Singapore to date, Odette (located at the National Gallery), Victoria Theater (my girl friend Nikki Muller was starring in "The Effect" then!) and my favorite church, St. Joseph, plus the bars and restaurants at Tras Street, and even Raffles City. It's also really near Arab Street and Clarke Quay.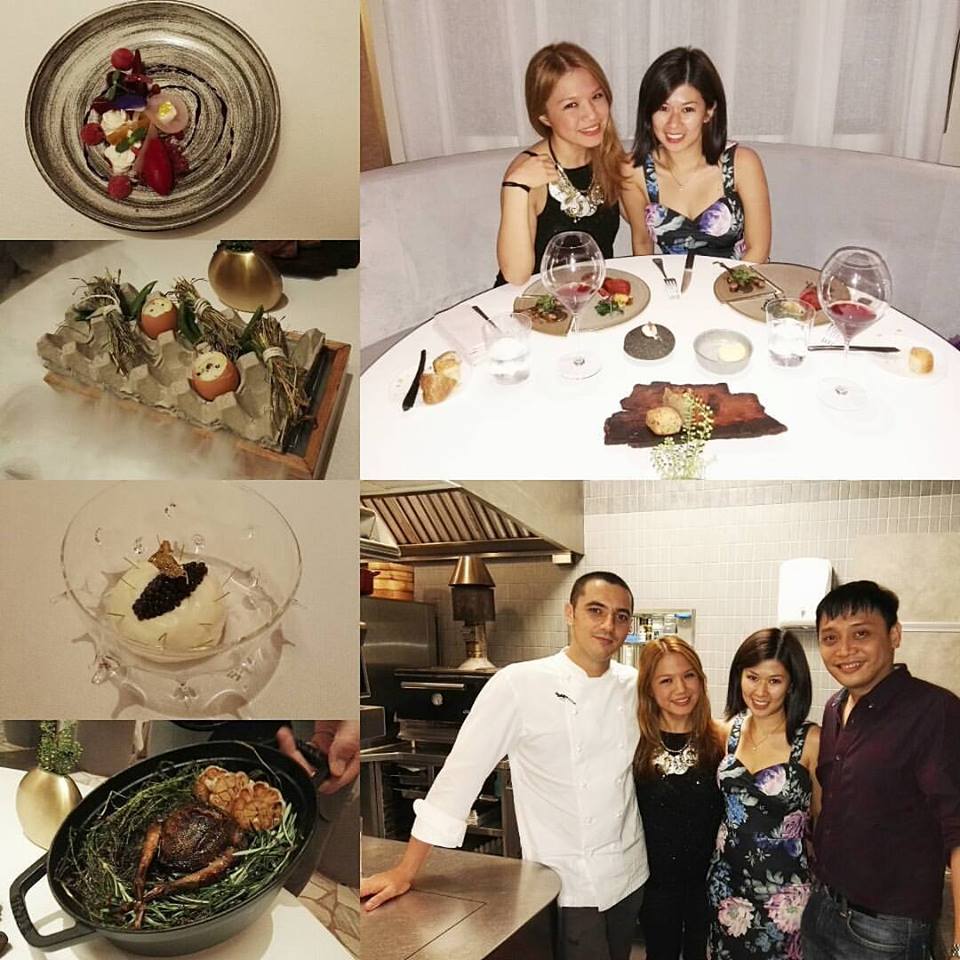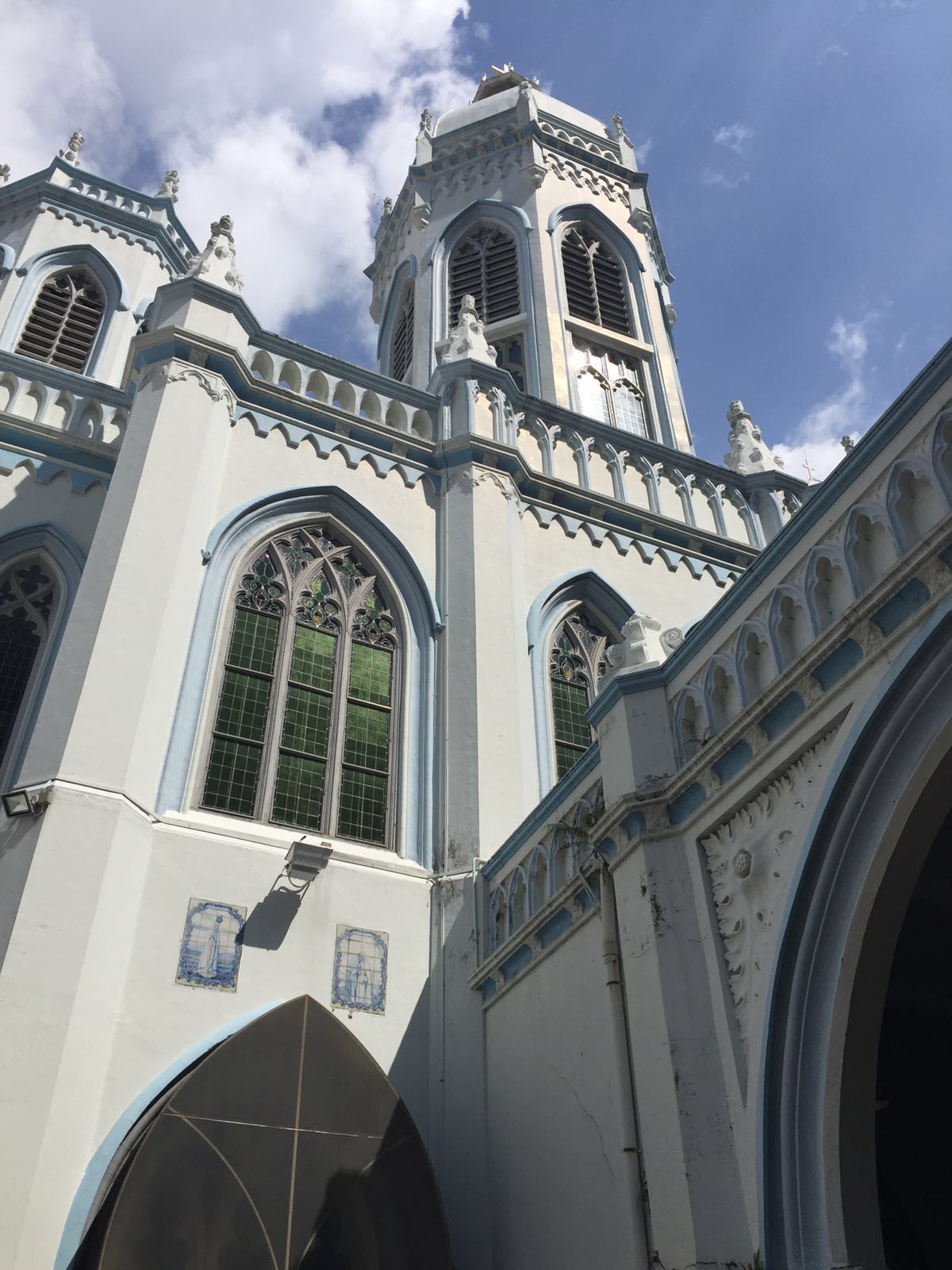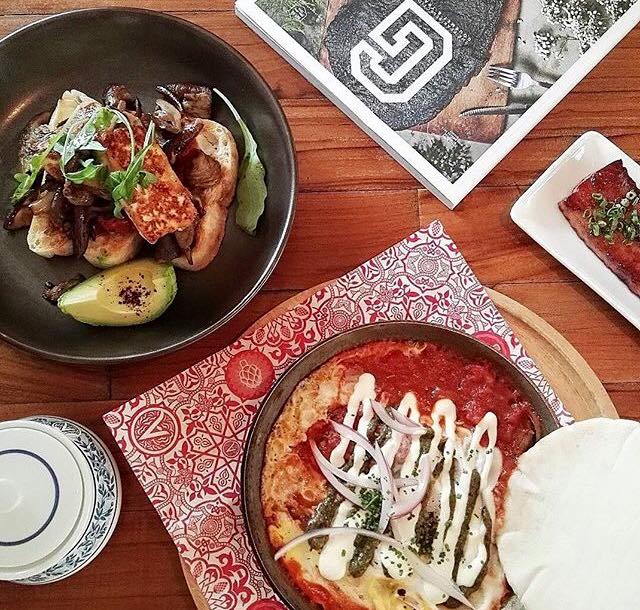 9) A Mercedes Benz E-Class airport transfer to and from Changi International Airport.
Landing at the Changi Airport and walking out to this Mercedes E-Class with a very kind chauffeur, L'Occitane wipes, bottled water, Straits times, in-car wifi and a little TV.. it was one of the warmest welcomes I'd received in the Lion City!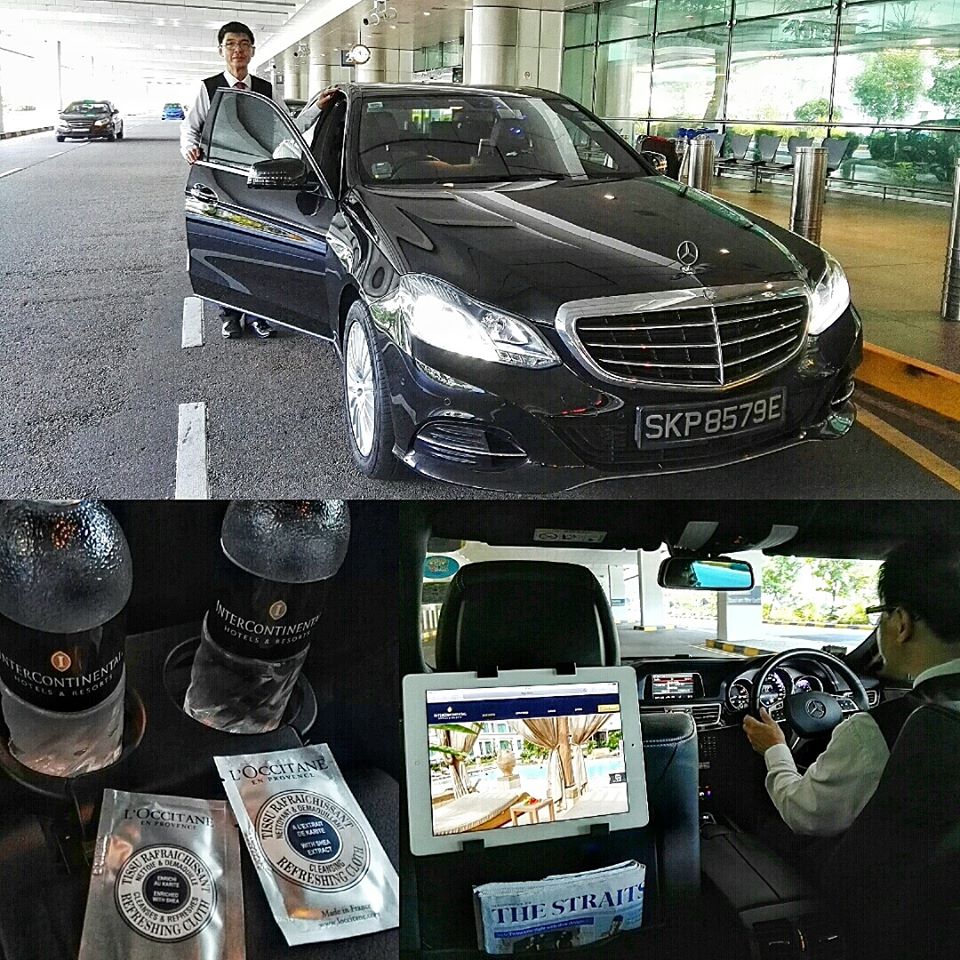 10) The incredible service and hospitality!
Despite a relatively young staff- they are very well trained, and they are on top of all the things they have to do! From check-in to F&B to marketing/ communications to the hotel managers.. they truly made both my stays very special and one I will always remember fondly. <3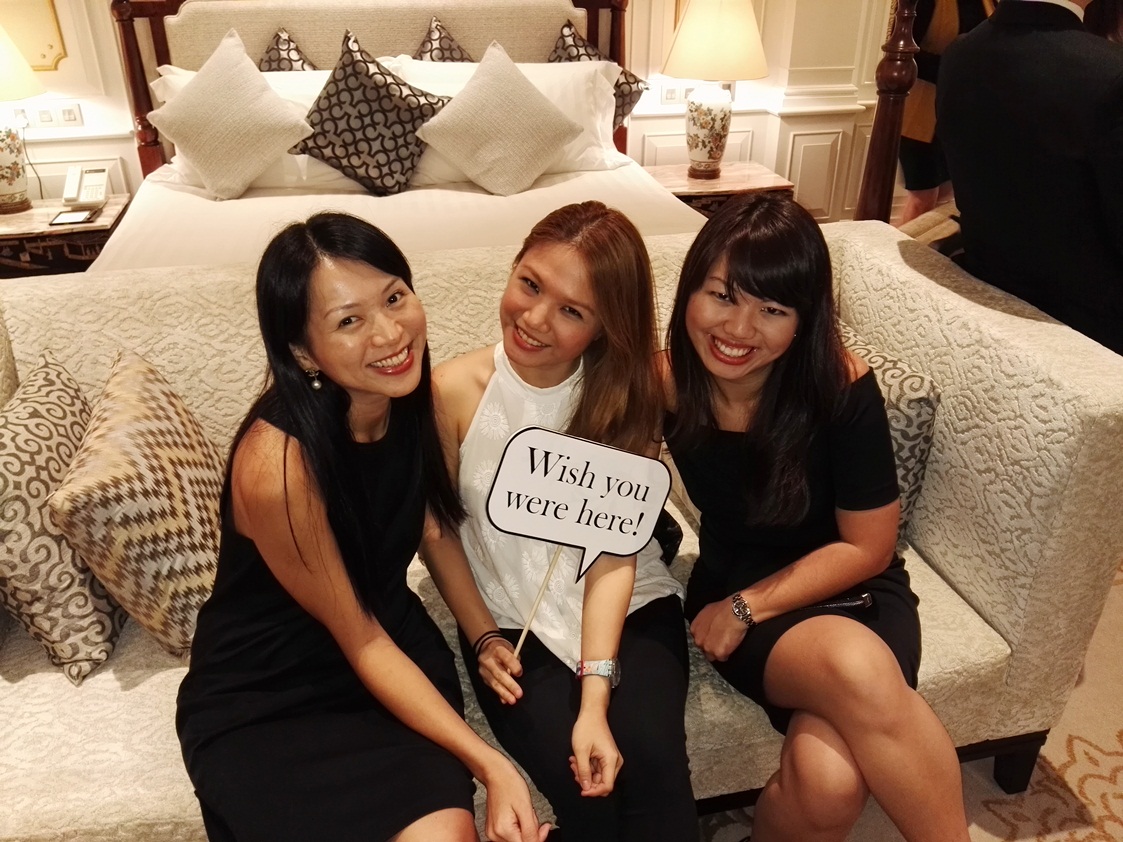 Intercontinental Singapore is located at 80 Middle Road, Singapore. Phone +65 6338 7600 or visit their website HERE. Best rates can be found on their website.