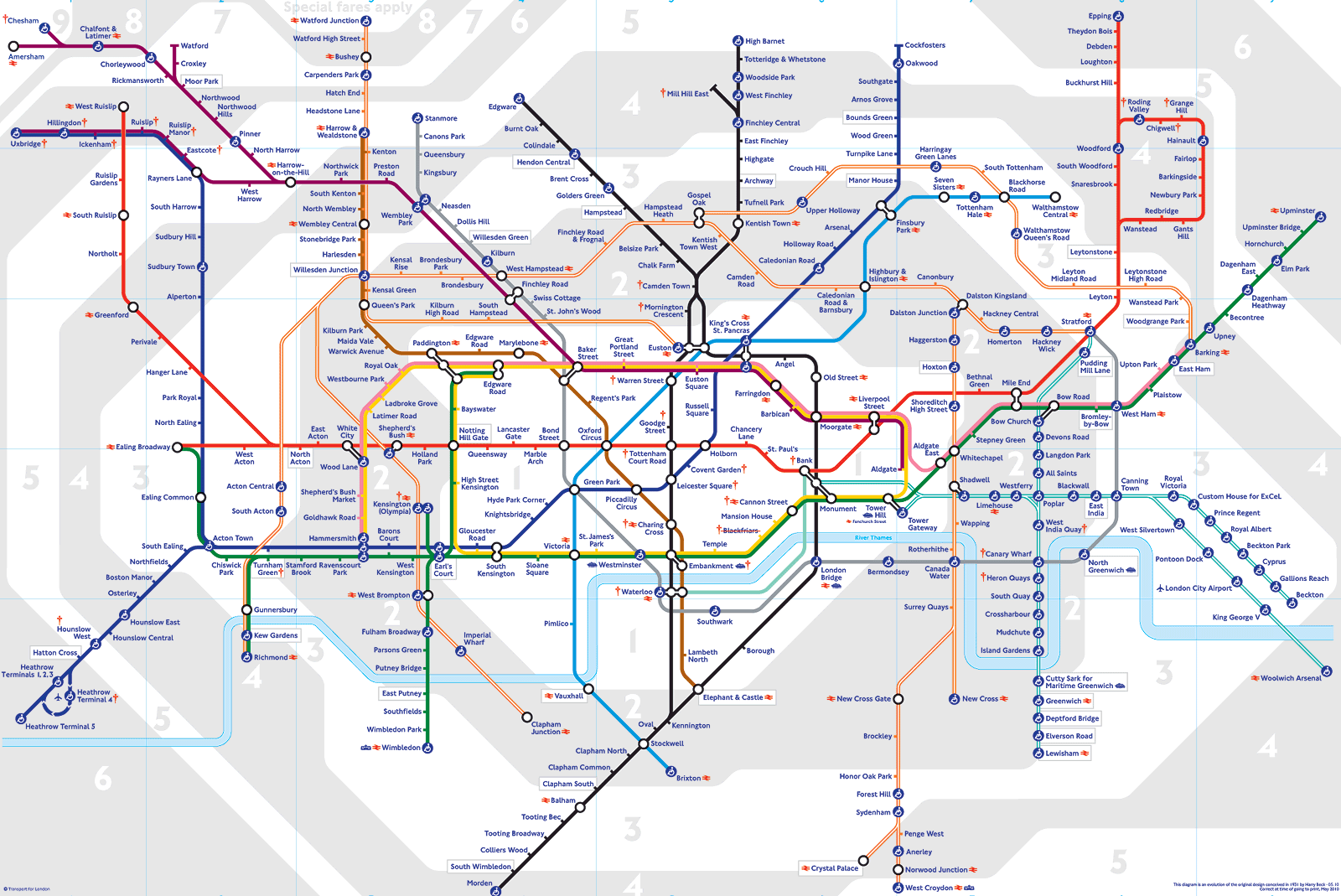 I just came from Edinburgh and London for the 2014 Diageo World Class Global Finals, the most prestigious mixology competition in the world. (Look out for my Philippine exclusive in the October issue of Lifestyle Asia!) After World Class, I took a few days off for holidays. Here are some of my favorites:
1) The Tube 
The fastest and cheapest way to get around London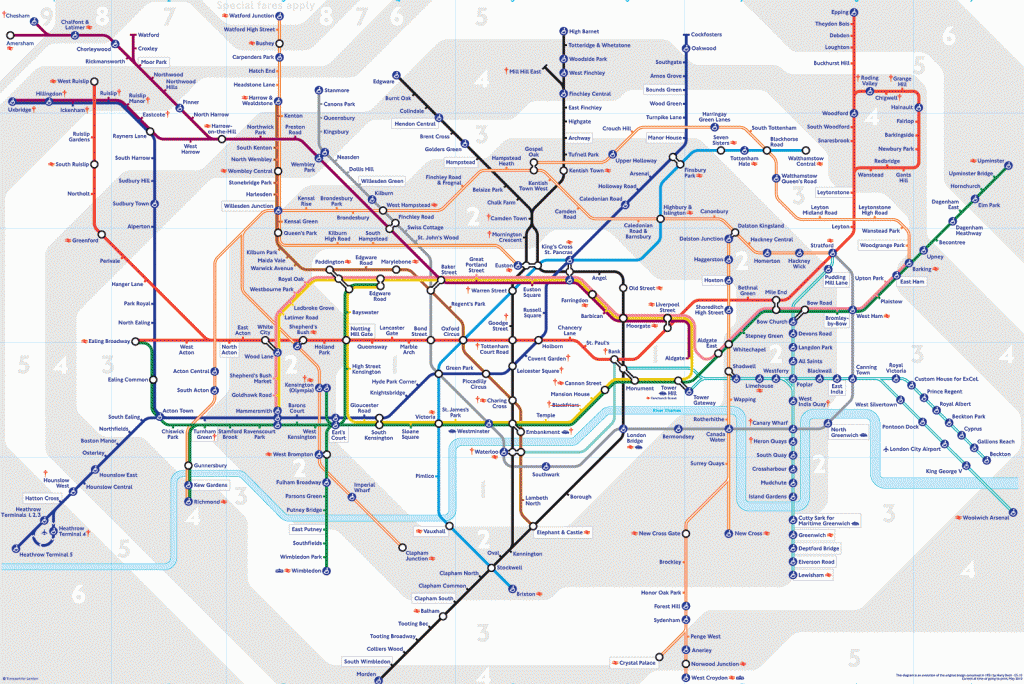 I loved going around with the tube. You don't have to worry about traffic, most of the places you need to get to are within a reasonable walking distance from the stops. Plus, it's fantastic exercise!
I recommend getting the 7-Day Travel Card (£31.40 for unlimited journeys in zones 1 and 2) Or you could just get an Oyster card (£10, then you just top up as you go in denominations. If you return the card at the end of your trip, you get £5 back!) Whatever you do, DO NOT buy the single journey ticket as it will set you back £4.70 (around P350!)–as opposed to just £1.80 (around P135) when you use your Oyster card. 
2) Borough Market
The ultimate food(ie) market
Borough Market is paradise for anyone into food. This trip, I particularly enjoyed the gooey, melt-in-your-mouth grilled cheese sandwich from Kappacasein. I also discovered Taste Croatia. The Croatian region of Istria is just south of Italy's Trieste– and has been dubbed "the new Tuscany"– so I bought some truffle oil and pates for my family. (Trivia: Julius Cesar's favorite olive oil was from Istria!)
Best to visit from Wednesdays to Saturdays, when it's a full market.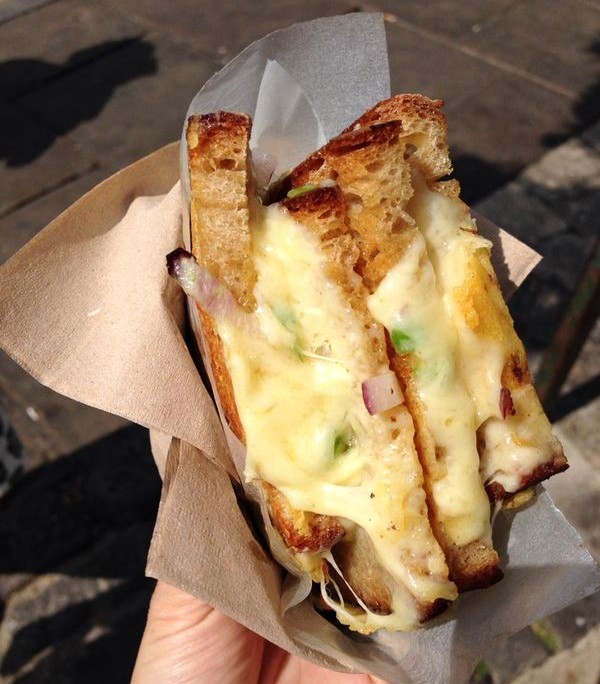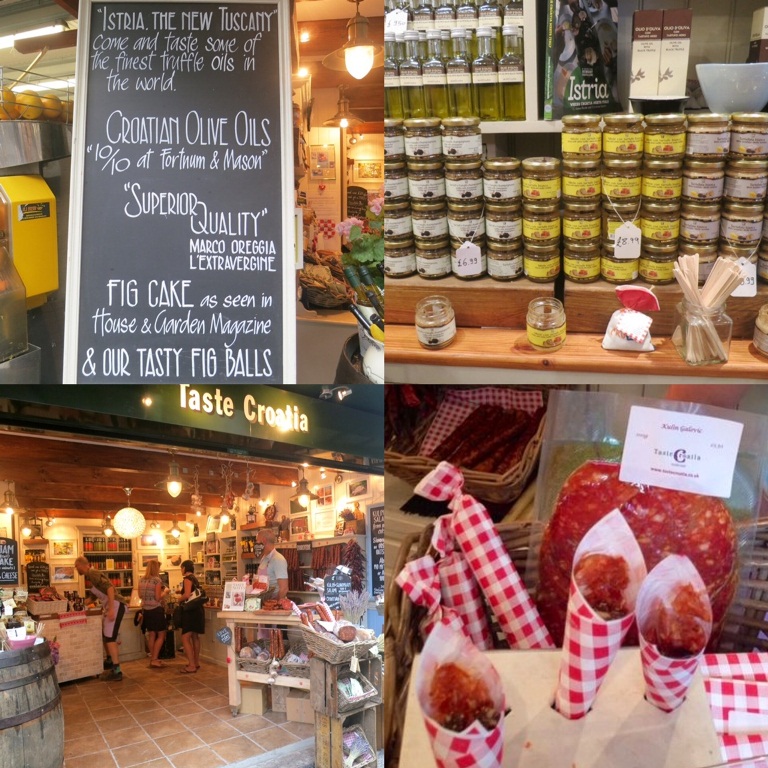 3) Artesian Bar, The Langham Hotel 
The bar that's going to make you feel like you're worth a million bucks– for both cocktails and service
Artesian was named the World's Best Bar— twice in a row— in 2013 and 2014. I had heard fantastic things about it from The Curator's  Jericson Co, who is very scarce with his compliments. I was apprehensive that it might be expensive and snooty because of its top of the world accolade. Well, expensive it was but this was justified.
Upon arrival you are presented not only with a glass of water, but also a glass of prosecco "to cleanse your palate." Cocktails are, without surprise, mind-blowing (see pictures below). The service was efficient, alert and kind. When our server noticed me taking photos of the menu, he walked over, "You can take it home." Yes, Artesian menus unfold into watercolor prints that can be taken home. Where can you top a bar like this?! (PS: Artesian also won Best International Hotel Bar and Best International Bar Team.)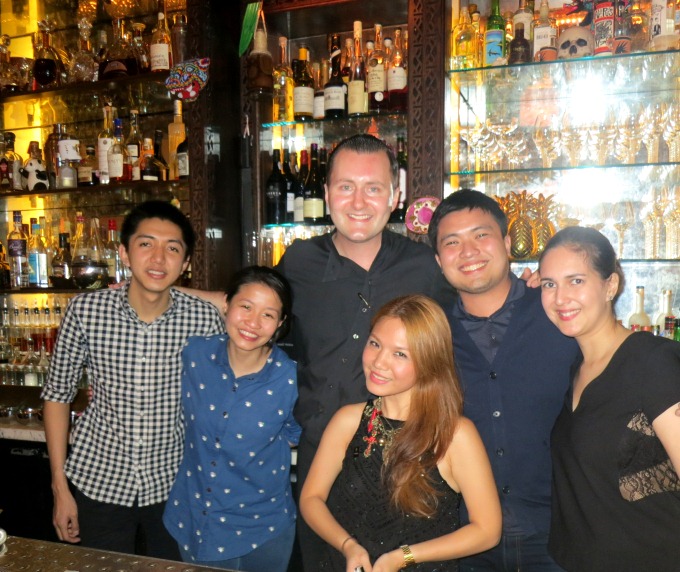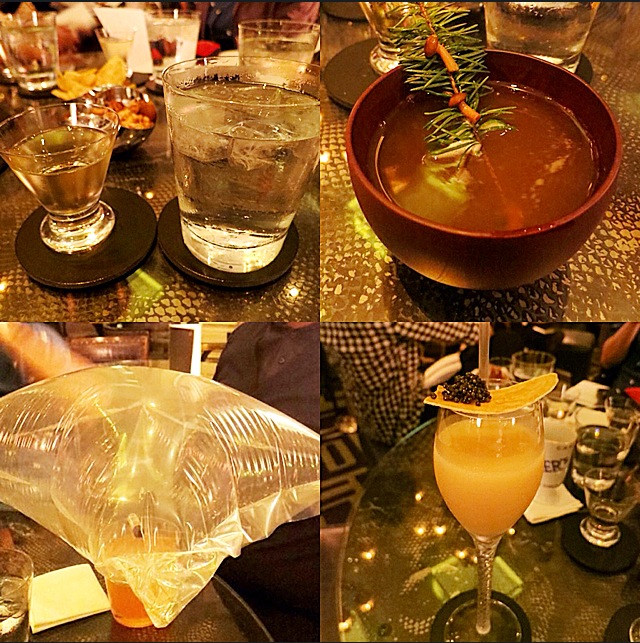 4)  White Lyan
The world's first cocktail bar to not use ice– nor any perishable item
White Lyan, located at the up-and-coming Hoxton neighborhood, is the complete antithesis of Artesian. They offer an alternative cocktail experience– and a very bold one– they're the first in the world to not use ice nor any fresh ingredients. Everything is pre-bottled during off hours, allowing more customer interaction, consistency, no staff differentiation and only .05% to 1% wastage!
Cocktails are exactly how I like mine– potent and masculine. I LOVED the Moby Dick Sazerac (the whale reference comes from the addition of ambergris– the sperm whale secretion!) and the Beeswax Old Fashioned. Not surprised it won Best New International Bar for 2014 at Tales of the Cocktail.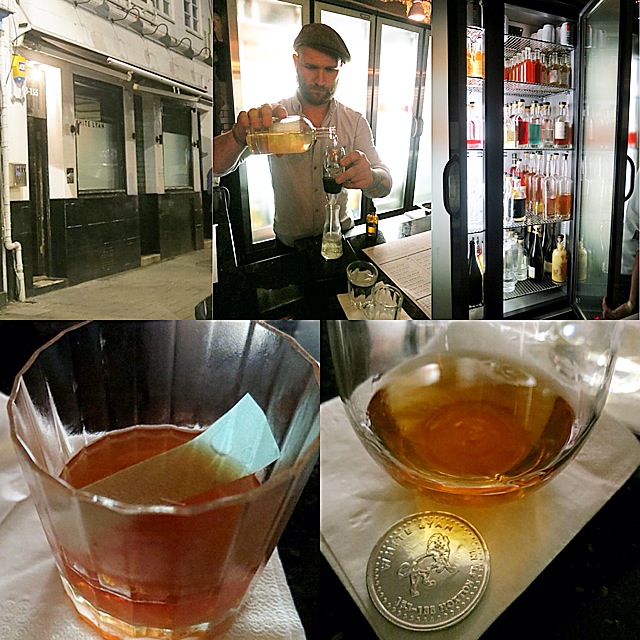 4) Hotel 41
A Buckingham Palace Road address
You know you're in trouble when you're so in love with your hotel and that you don't ever want to get up and leave! First of all, I can literally say that I checked into the Buckingham Palace (Road)– as Hotel 41 is located directly across from the Buckingham Palace Royal Mews. At check-in, a champagne trolley is rolled in as a welcome tradition. (I opted for a gorgeous Louis Roederer Brut Rose.) There are only 28 rooms so everyone knows your name.
From Penhaligon's amenities to a pillow menu to breakfasts with Buck's Fizz (mimosa), Plunder the Pantry (a complimentary buffet spread all day, up to 1AM!), a Whatever/ Whenever phone button– literally for any request you may have, and a working fireplace in each room, my stay here was loooveee. <3 It's won so many awards, including Most Charming Hotels in the World 2014, and #2 Best Hotel in England, both by Conde Nast Traveller. It was definitely a royal stay. For best rates, book through Agoda.
(Trivia: Hotel 41 is under the Red Carnation Hotel Collection, the sister company of Trafalgar Tours and Contiki Holidays, all owned by the Tollman family.)
5) The Gong at Shangri-La
Cocktails at the highest bar in Europe
What's amazing about the Shangri-La Shard is that it's 360 degree glass– so at any part of the hotel, you get a view of the city. My favorite though is the Gong Bar on the 52nd floor– the highest bar in Europe! I mean just check out this stunning view of Tower Bridge from my table– photographed with an Iphone with NO filter! The cocktails are fantastic, too. I adored the Bourbon Bee (below left), their version of the Old Fashioned. They present 4 kinds of honey to try for your preference. (I chose the truffle honey.) I also thoroughly enjoyed the Black and Blue Swizzle (not in photo), made from Talisker, honey, lime, PX sherry and blue cheese.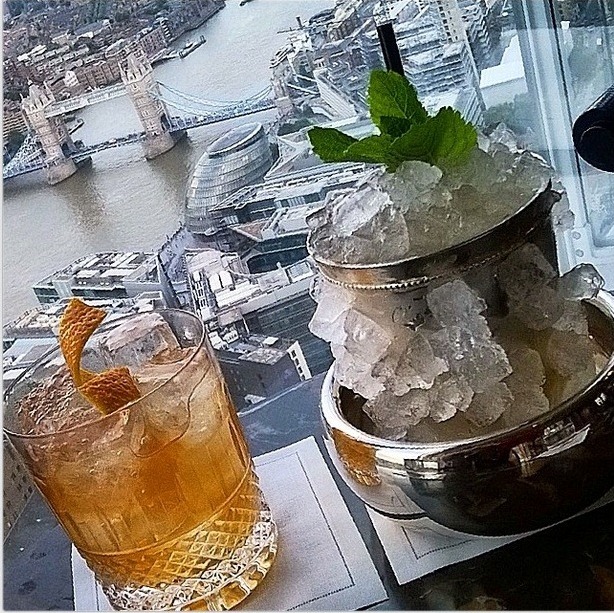 6) Cycling around London
A fun way to see the city– and burn calories while at it
I spent my last night in London– not at a bar– but cycling around East London's canals, from the Mile End neighborhood (where Slumdog Millionaire and Trainspotting director Danny Boyle calls home) and Victoria Park to Olympic Park where the 2012 Summer Olympics was held. It was so fun! If you don't have friends with bicycles, here are some places you can rent from.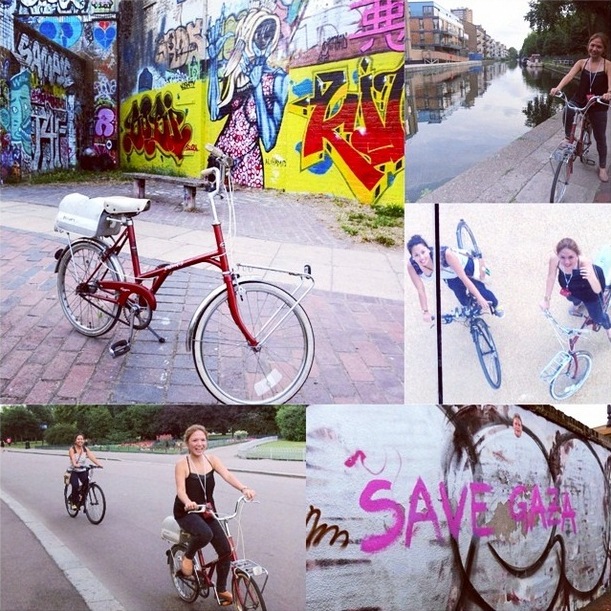 7) Ariana
Incredible Afghan food at a residential neighborhood
My most memorable meal was at this lovely Afghan restaurant called Ariana. From the saucy Borani-e-badenjan (top left) to the most perfectly baked naan (top right) to the most tender, fall of the bone lamb in Afghanistan's national dish, Qabuli Pulao or Kabuli Palaw (bottom left). <3 More about it in my column in the Philippine Star.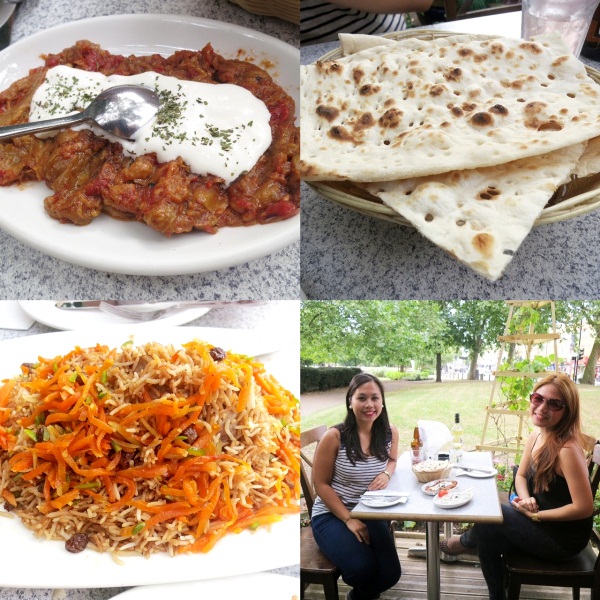 8) Citadines at Trafalgar
Apartment-style living at the city center
I spent a weekend at Citadines at Trafalgar Square. It is at the heart of all the places you want to visit as a tourist– just walking distance to Trafalgar Square (2 minutes), Picadilly Circus (10 minutes), and Covent Garden (13 minutes). It is also just a 3-minute walk to Charring's Cross tube stop. But since it's so central, I didn't even take the tube during my stay here– I walked everywhere! As an apart'hotel, it's fully serviced (kitchenware, glassware, etc.) yet allows enough independence (there's a 24-hour brewed coffee dispenser in the lobby) for travelers on the go (like me!) It was spacious, felt like my own apartment and I definitely "lived" here. ;p Again, I got a steal with Agoda.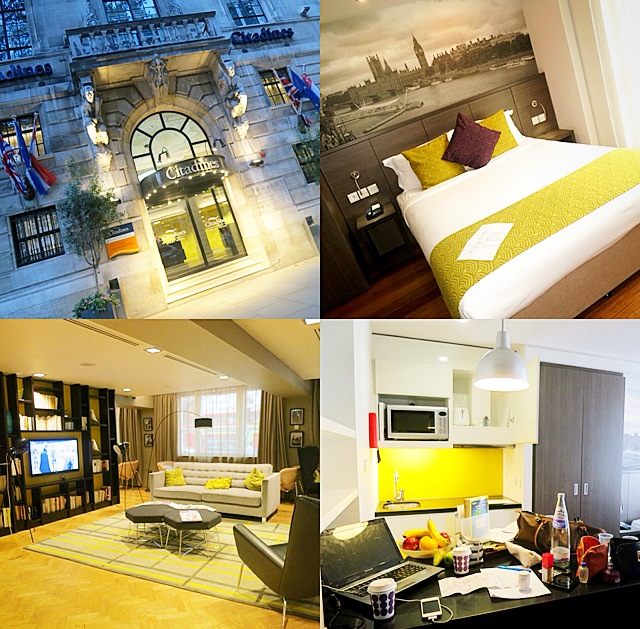 9) Gordon's Wine Bar
The oldest wine bar in London in an underground cave
My fave discovery while staying at Citadines was Gordon's Wine Bar, just around the corner. It's the oldest wine bar in London founded in 1890 (Trivia: Rudyard Kipling lived in the building as a tenant and wrote "The Light That Failed" here), and is pretty much an underground cave. Wines are served by the bottle and by the glass, including non-commercial varieties from Lebanese, Romania and Croatia. It's next to the Jubilee Bridge (Hungerford Bridge) which lulled me for a stroll only to find myself face to face with stunning views of the London Eye and the Parliament. (See photos below).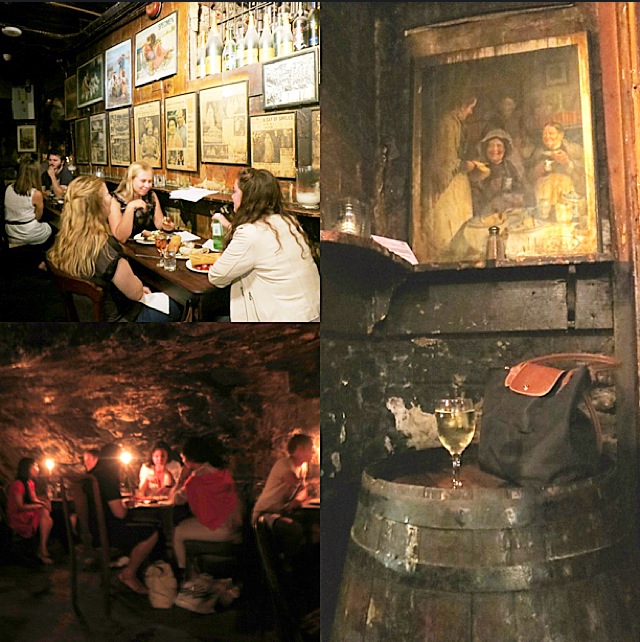 10) The Ledbury
The world's #10 restaurant in the heart of Notting Hill
My last meal in London was a lunch date with myself at the 2-Michelin starred The Ledbury, #10 best restaurant in the world and #1 in London. I opted for the £45 set lunch menu- and I came out stuffed like Santa Claus! On that day, my menu read: Gazpacho; Poached Lobster Claws; Lamb Neck; and Baked Meringue. While everything was good, special mention goes to the whipped goat's milk butter! The Lamb Neck was really tender, with carrots, fig leaf oil and fennel pollen adding a hint of sweetness. I tapped the Baked Meringue with my spoon and it cracked open to a fragrant, silky smooth vanilla ice cream. Love Brett Graham's focus of using the freshest ingredients sourced nearby.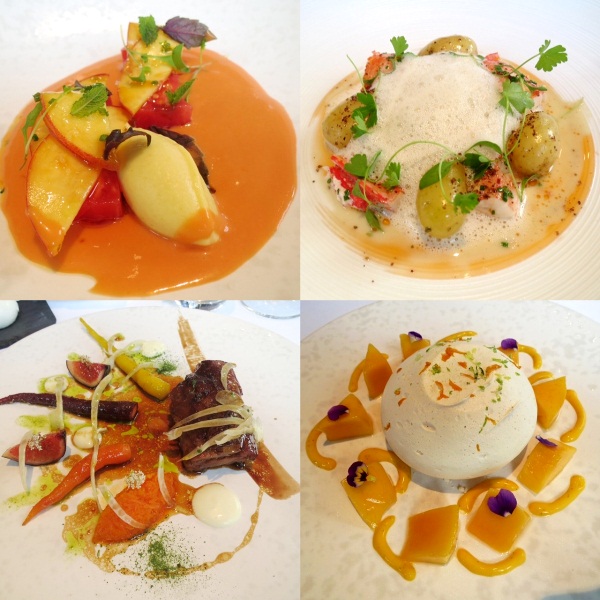 11) Covent Garden for Shake Shack, Ben's Cookies and Neal's Yard Dairy
Food, leisure and souvenirs at the popular piazza
Shake Shack's original home is in New York City, however, when I saw it at Covent Garden, I HAD to have it. The queues can be long (even the seating has a queue!) but it's worth it. My favorite is the Shack Stack because you get the cheese burger topped with the 'shroom burger (crisp fried portobello mushroom oozing with melted muenster & cheddar cheeses). 
Ben's Cookies are the BEST cookies in the world! They're just so soft, moist and wonderful that you want to not do anything while eating it to savor every morsel. They have a consume within four days policy though– or you can freeze them.
Neal's Yard is located just next to Covent Garden. It is a small alley that opens up into a colorful courtyard. Just by it is Neal's Yard Dairy, an artisan cheese retailer, that sells clotted cream butter, recommended by Kate Santos, that can be taken back as pasalubong. (Just stuff it in your luggage). Since clotted cream is easily perishable, this is the next best thing.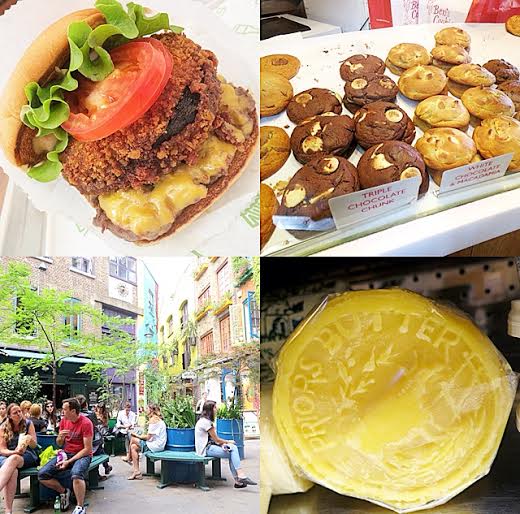 12) High Tea at The Rosebery, Mandarin Oriental Hyde Park
The newest high tea place to open in London
You can't go to the UK and not have high tea! I really enjoyed my champagne afternoon tea (nothing less than a Ruinart, the oldest champagne house founded in 1729!) with Kate Santos (aka Kate Baked Cookies) at  The Rosebery, which just opened in May 2014. They have delicious pastries that are served in rounds– from sandwiches and cakes to scones and clotted cream to chocolate truffles to banana bread– so don't make the mistake I did by eating everything all at once thinking "that's it." We had it at 4:30 PM and it sufficed as both my merienda and dinner!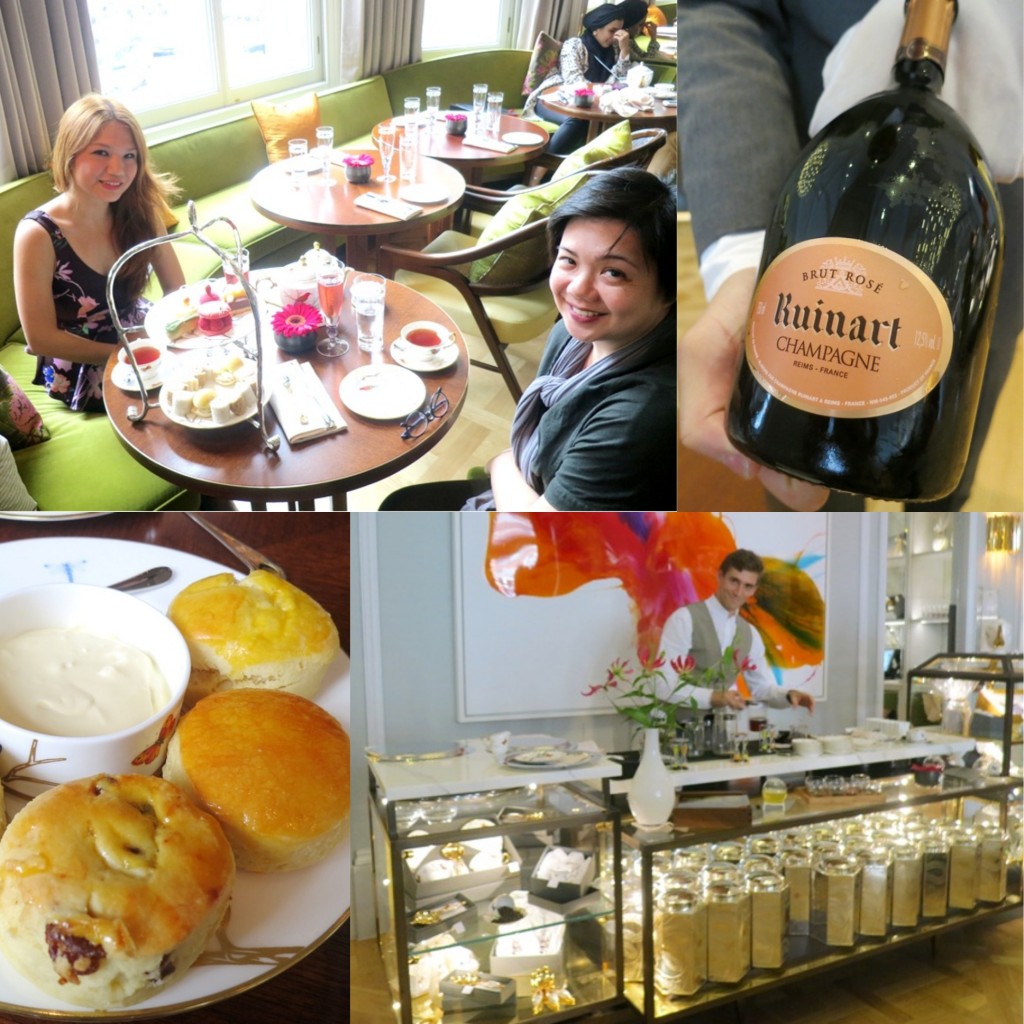 Philippine Airlines now has direct flights from Manila to London. My flight time was 13 hours going (via Siberia) and 15 hours return (via Turkey– the old route)