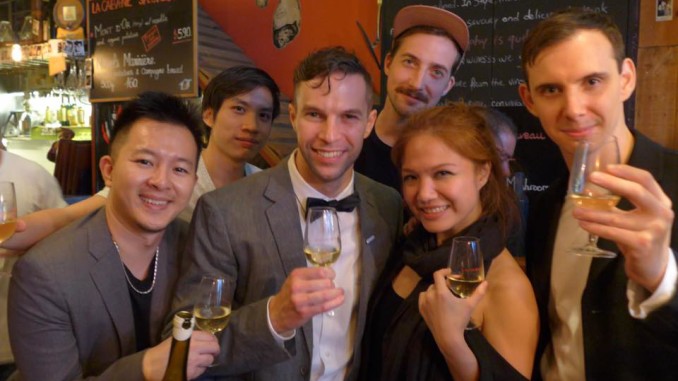 Hi guys! Apologies for being so quiet, it's been a lot of nonstop travel for me lately. I was most recently just in Hong Kong for the 2018 T.Dining Best Restaurants by Hong Kong Tatler Awards Ceremony— and that was so much fun!!! It was such an honor to have been invited by editorial director for food and wine, the incredible Charmaine Mok, who planned a super food-filled itinerary for us, as part of T.Dining Week 2017!
Let me run you through the winners first before sharing with you some of the fun stuff we did!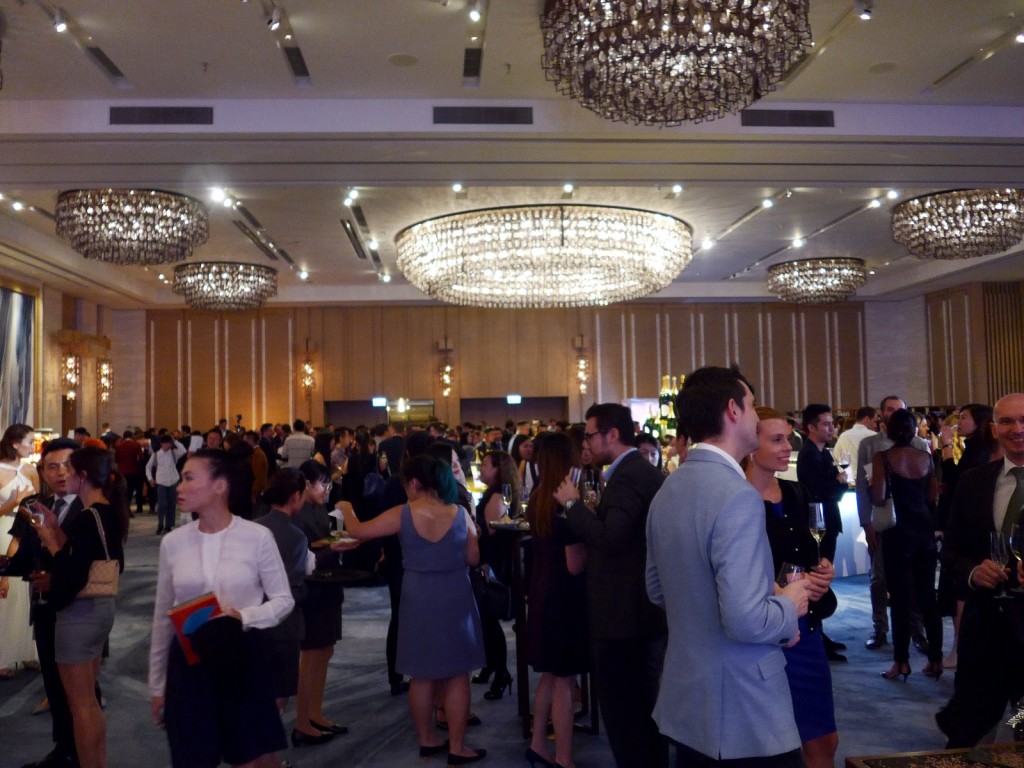 The 2018 T Dining Top 20 Best Restaurants in Hong Kong are:
Amber
Arcane
Belon
Caprice
Epure
Frantzen's Kitchen
Godenya
Golden Flower
Haku
Jade Dragon
Neighborhood
Okra Bar
Ronin
Samsen
Serge Et Le Phoque
Shinji by Kanesaka
Ta Vie
Tate Dining Room & Bar
The Tasting Room
VEA
Special Awards:
Best pastry chef: Nicolas Lambert, Caprice
Restaurateurs of the year: Black Sheep
Best cocktails: The Old Man
Best interior design: Tate Dining Room &Bar (designed by JJ Acuna)
Best new chef: Daniel Calvert, Belon
Best service: New Punjab Club
Local champion: May Chow
Sustainability champion: Peggy Chan
Best new restaurant: Samsen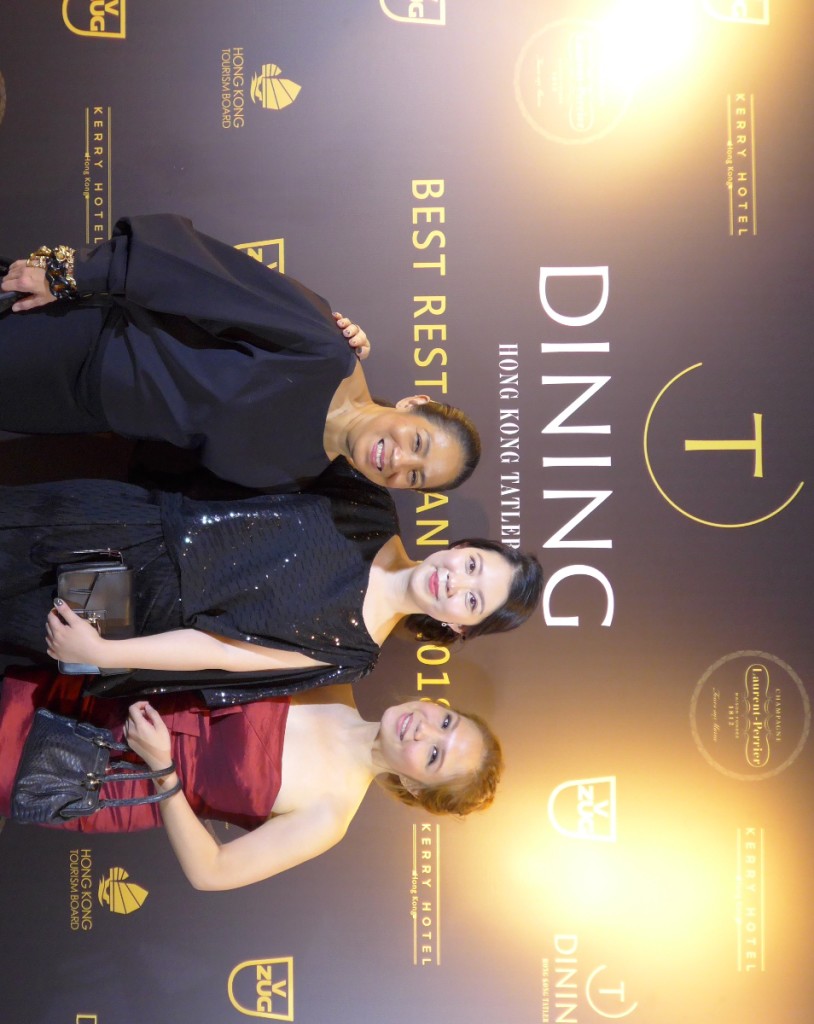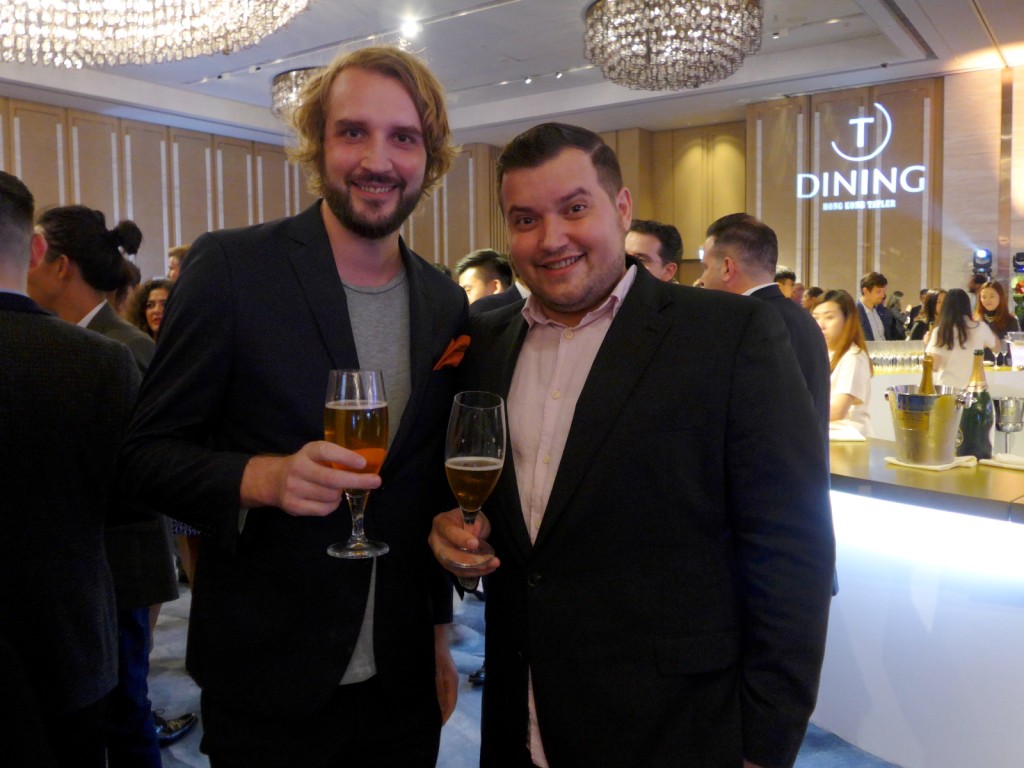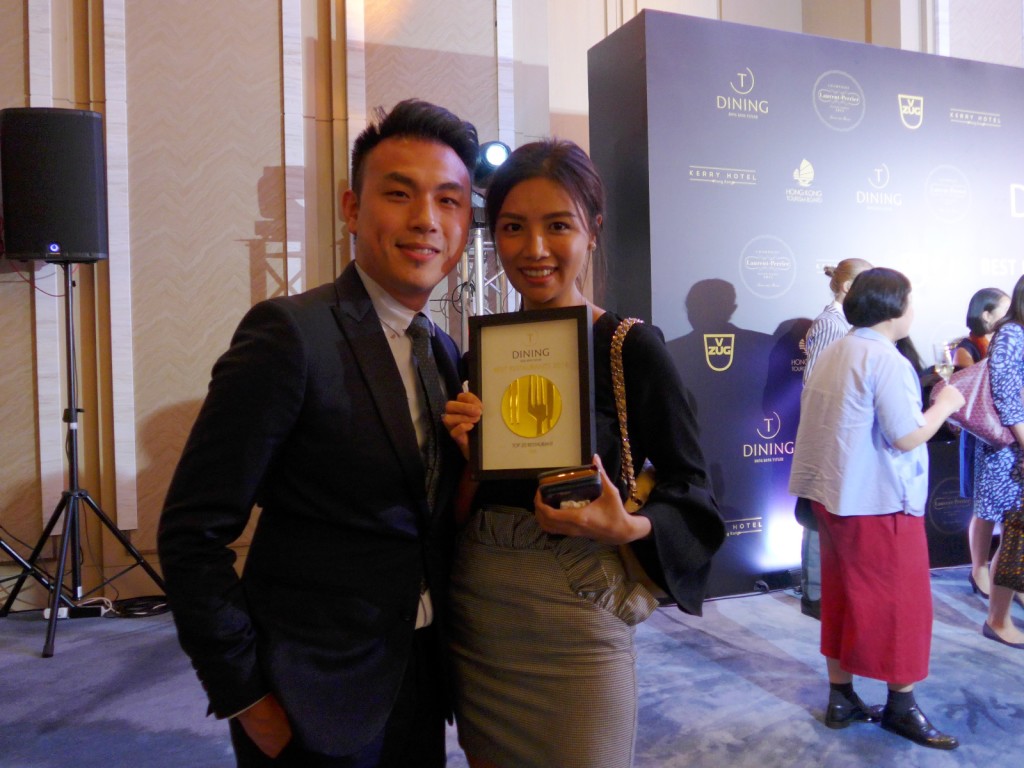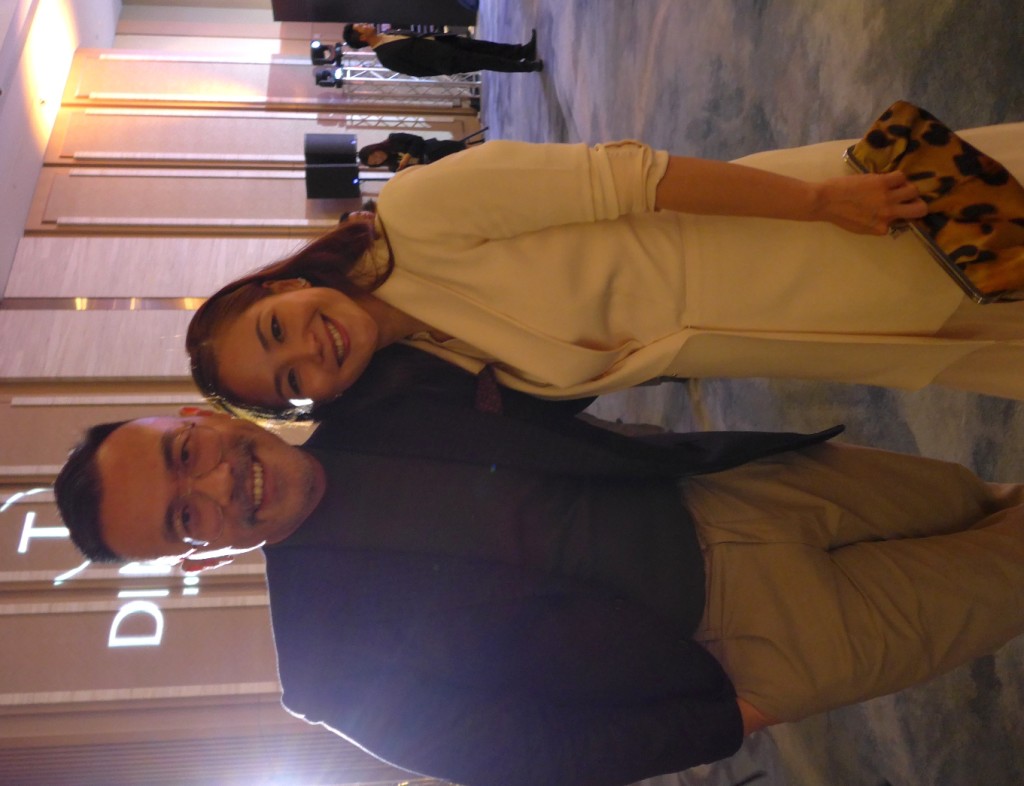 Now I wanted to share with you about some of the activities we had during T.Dining Week 2017 in Hong Kong, which led up to the awards:
DIMSUM DUETS
Dimsum Duets was such a super collaborative event to celebrate the art of dimsum. Chefs who do Cantonese-style cooking (Lee Man-sing of Mott 32 and Leung Fai-Hung of Hoi King Heen at Intercontinental Grand) were paired with chefs who do non-Chinese-style cooking (Max Levy of Okra; Daniel Calvert of Belon; Vicky Lau of Tate Dining Room & Bar; and May Chow of Little Bao) to create bites that encapsulate this spirit of learning and collaboration. All 10 dimsum courses were delicious; but my personal faves though were the BBQ puff with unagi and foie gras (by Max Levy + Lee Man-Sing) and the fried toast roll with hairy crab roe (by Leung Fai-Hung).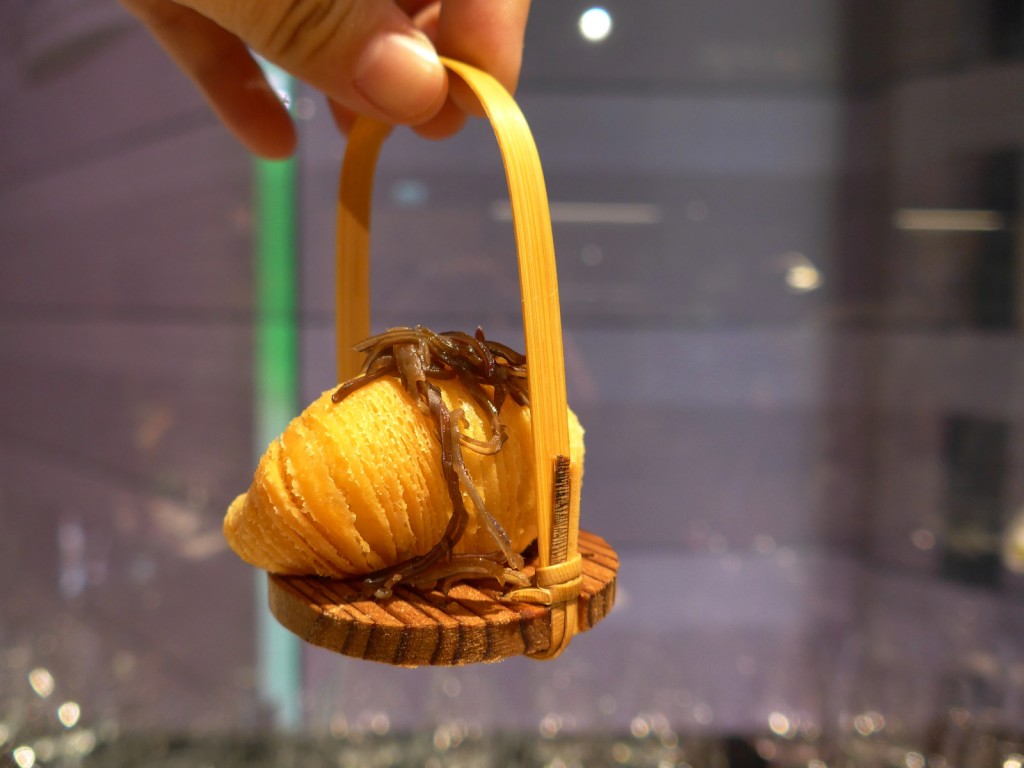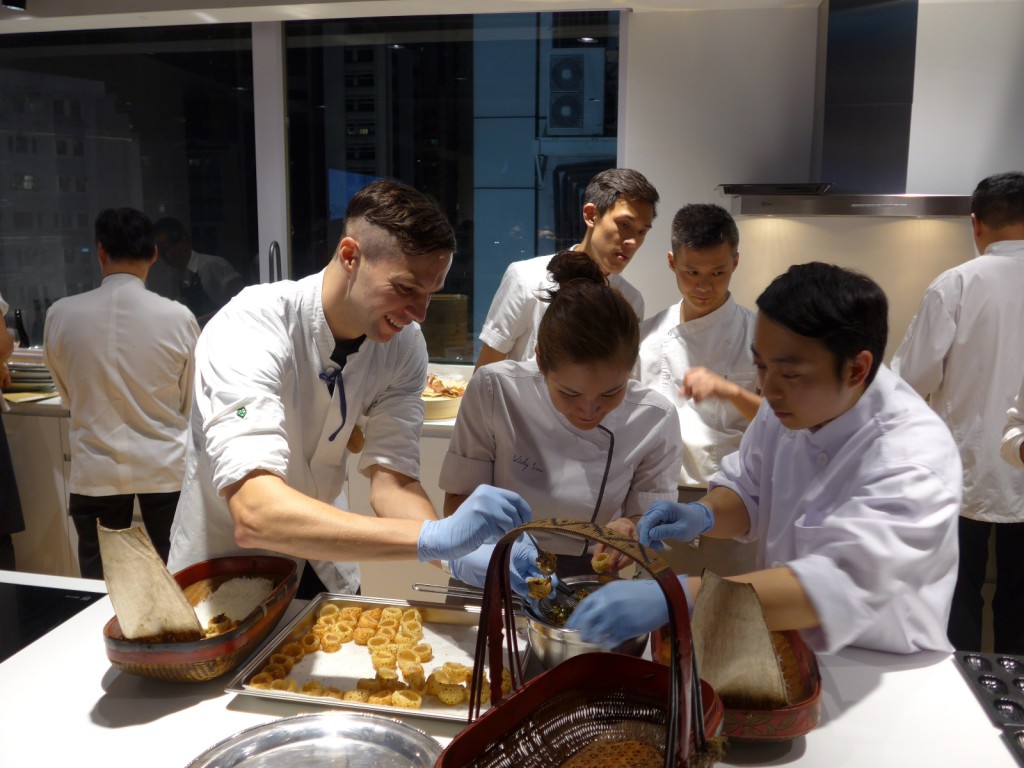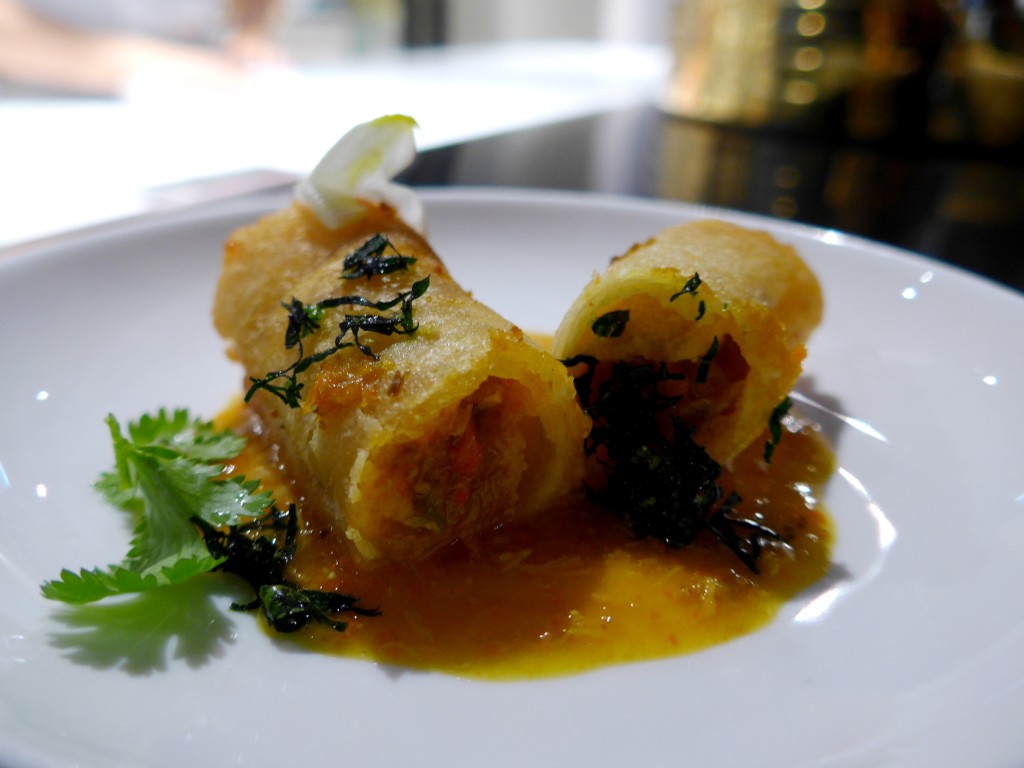 HONG KONG TASTEMAKERS: MINA PARK (SOOK), VICTORIA CHOW (THE WOODS) AND JANICE LEUNG-HAYES (TONG CHONG STREET MARKET)
Mina Park (Sook), Victoria Chow (The Woods) and Janice Leung-Hayes aka E-Ting (Tong Chong Street Market) are three fabulous ladies shaping the Hong Kong food scene with really special experiences.
Mina Park serves up Korean-inspired dishes at Sook her private kitchen (also her beautiful residence!) in Wan Chai. It's a 360-degree experience merging delicious food with design, service and heart. (*Manila peeps, she did a pop-up at Toyo Eatery not too long ago!)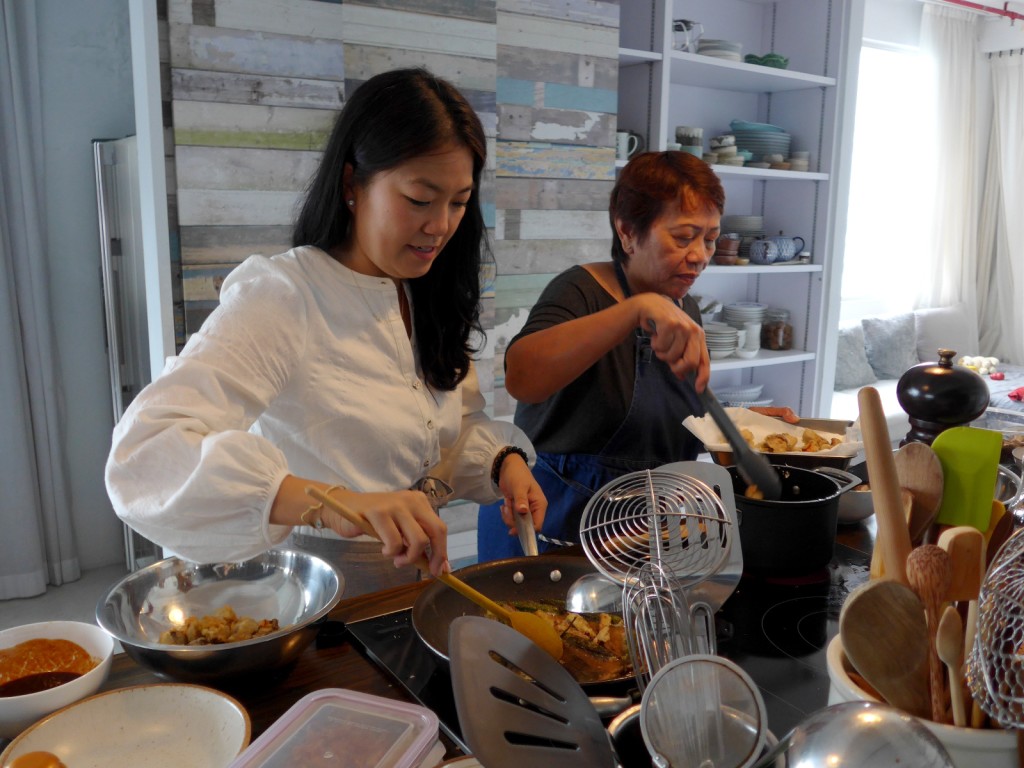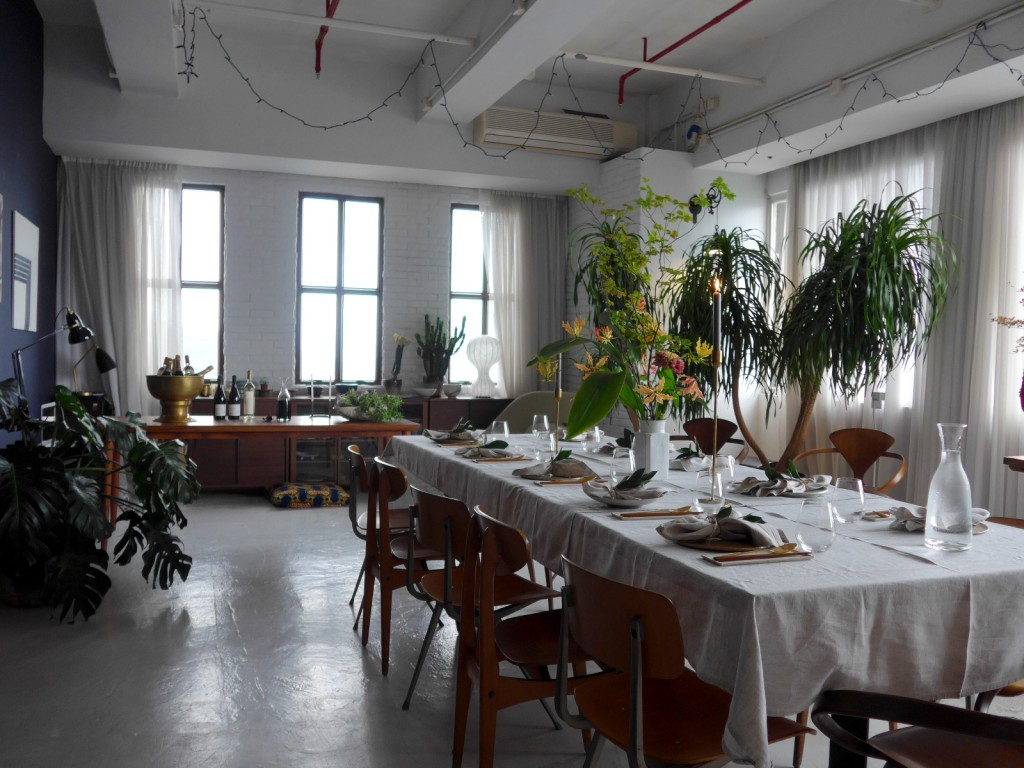 Victoria (Tori) Chow's The Woods in Central has been a long-standing cocktail bar. She recently opened The Woods Annex, a by-appointment-only intimate tasting room (up to only 8 guests!) which offers spirits-tasting behind her shop which sells her canned cocktail brand called Kwoon by The Woods.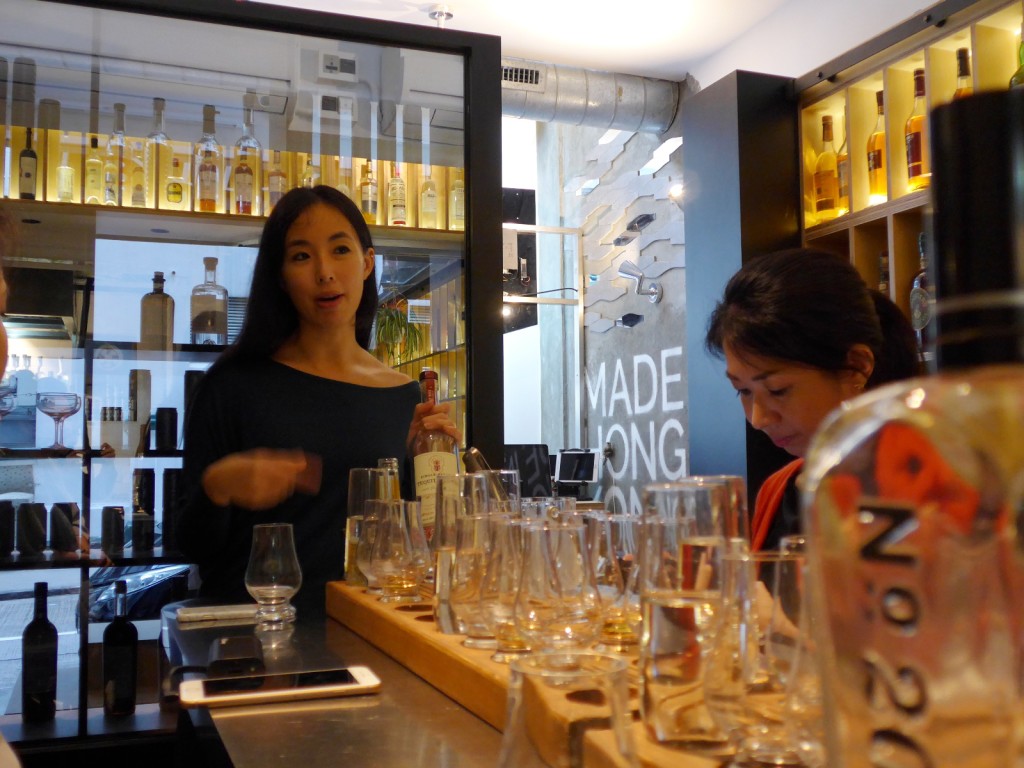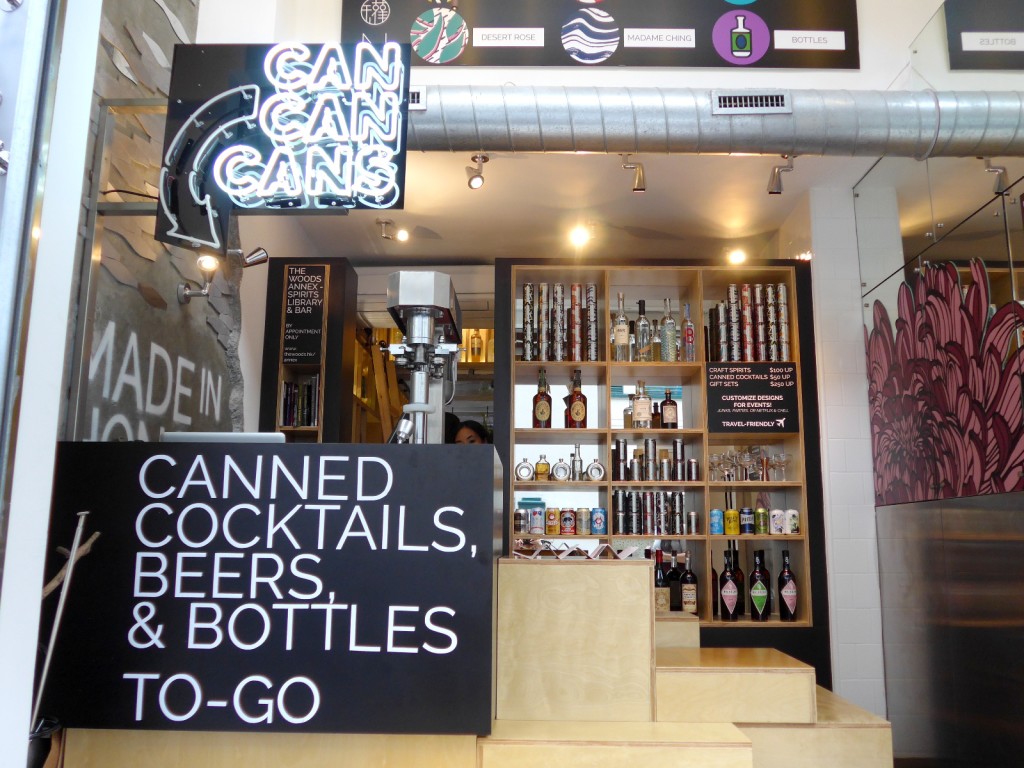 Janice Leung-Hayes (also known as  E-Ting) is one of Hong Kong's most prolific and respected food writers. She put up Tong Chong Street Market in 2015, working with farmers who harvest and grow from Hong Kong, as a platform for food education. It runs on weekends all throughout the ber months, don't forget to check it out! PS Here are some fab off-the-touristy places she took us to as well!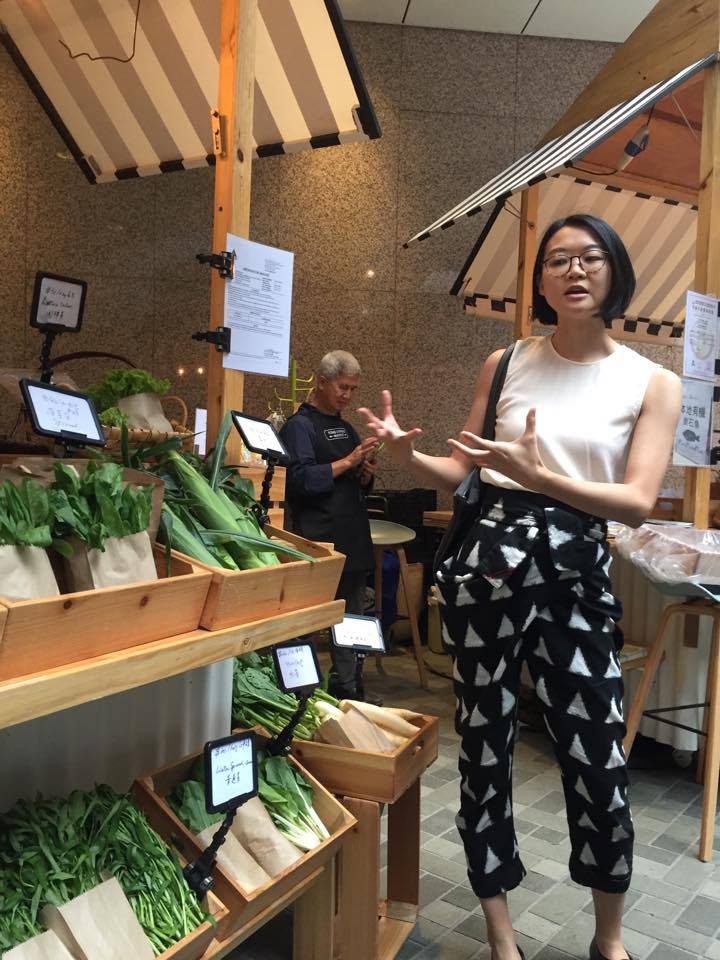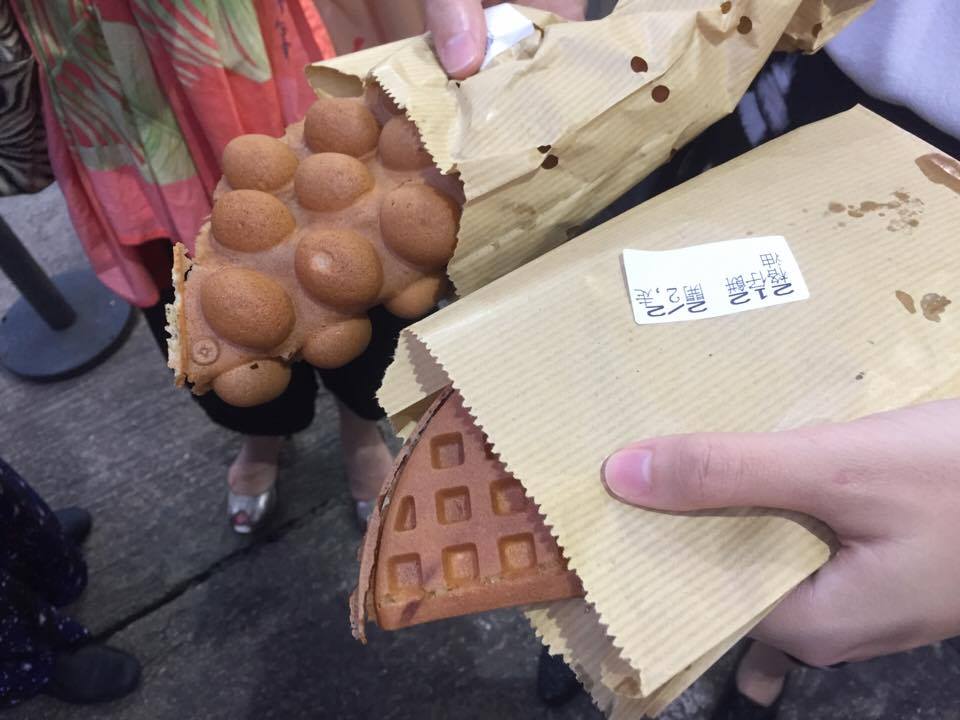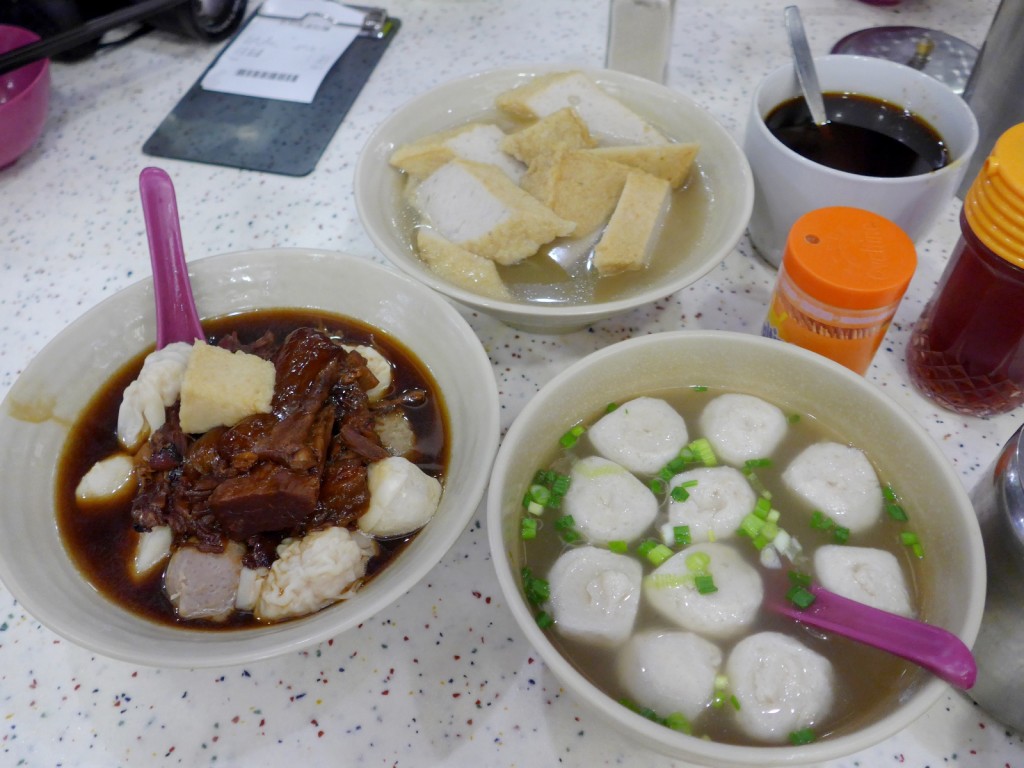 T. DINING BEST RESTAURANTS: VEA AND HAKU
VEA
I first went to VEA quite literally when it opened in 2015. Back then, the focus was on an 'integrated' dining experience i.e. cocktail-pairing tasting menu. Since then, chef Vicky Cheng's cuisine has evolved to Chinese x French (honoring his Chinese roots with his French training), earning him a Michelin star, and a spot on the radar of The World's 50 Best Discovery Series (Asia).
This sea cucumber dish was particularly interesting to me because it's something so prevalent at Chinese restaurants. At VEA, it's refined to a crisp (roasted), stuffed with flowery crab, sitting on house-made rice noodles on a sauce made from crab and 12-year-old shaoxing wine.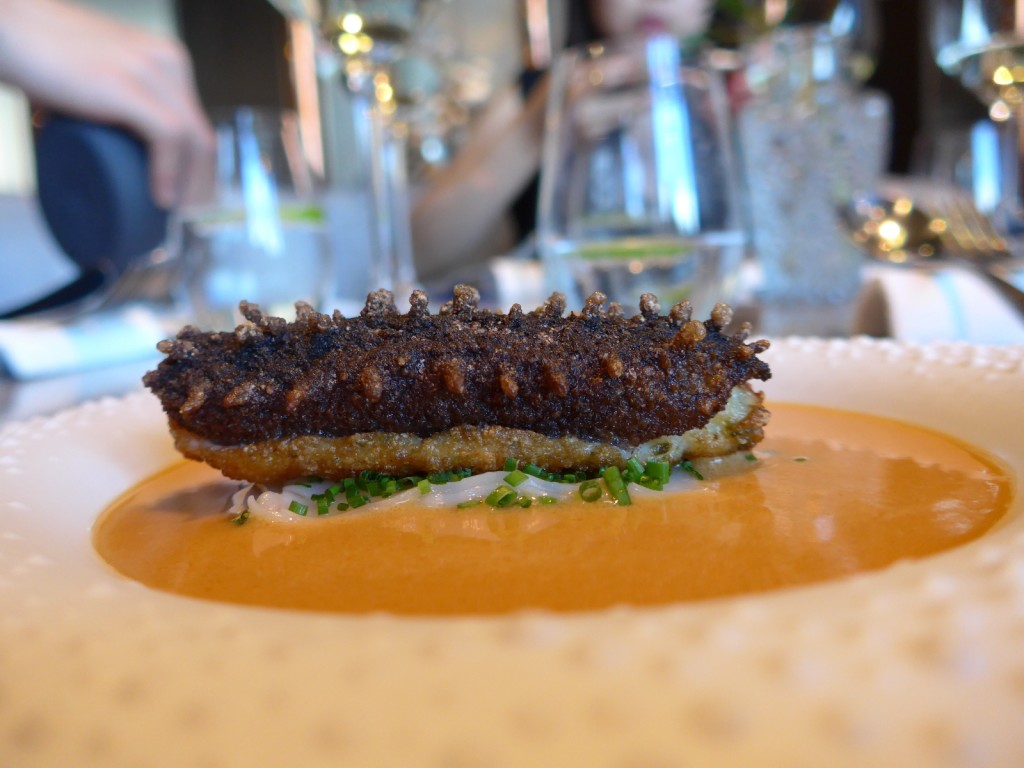 HAKU
Haku is a contemporary Japanese restaurant that opened just this July 2017 in Habour City and has been touted as one of the hottest Hong Kong restaurant openings of the year. The concept was curated by Hideaki Matsuo from Kashiwaya,  Osaka, whose restaurant holds 3 Michelin stars, and is executed by executive chef Agustin Balbi (formerly of The Ocean). While they do have ala carte, the 8-course dinner Tasting Menu is priced at HK$1380, and you get to sit at the sushi-style and watch the chefs at work. For instance, this is so bling and I'll probably never look at tuna/ beef tartare the same way again:  Chutoro tuna from Nagasaki  mixed with Polmard beef and topped with Kristal caviar, and served with light potato crisps.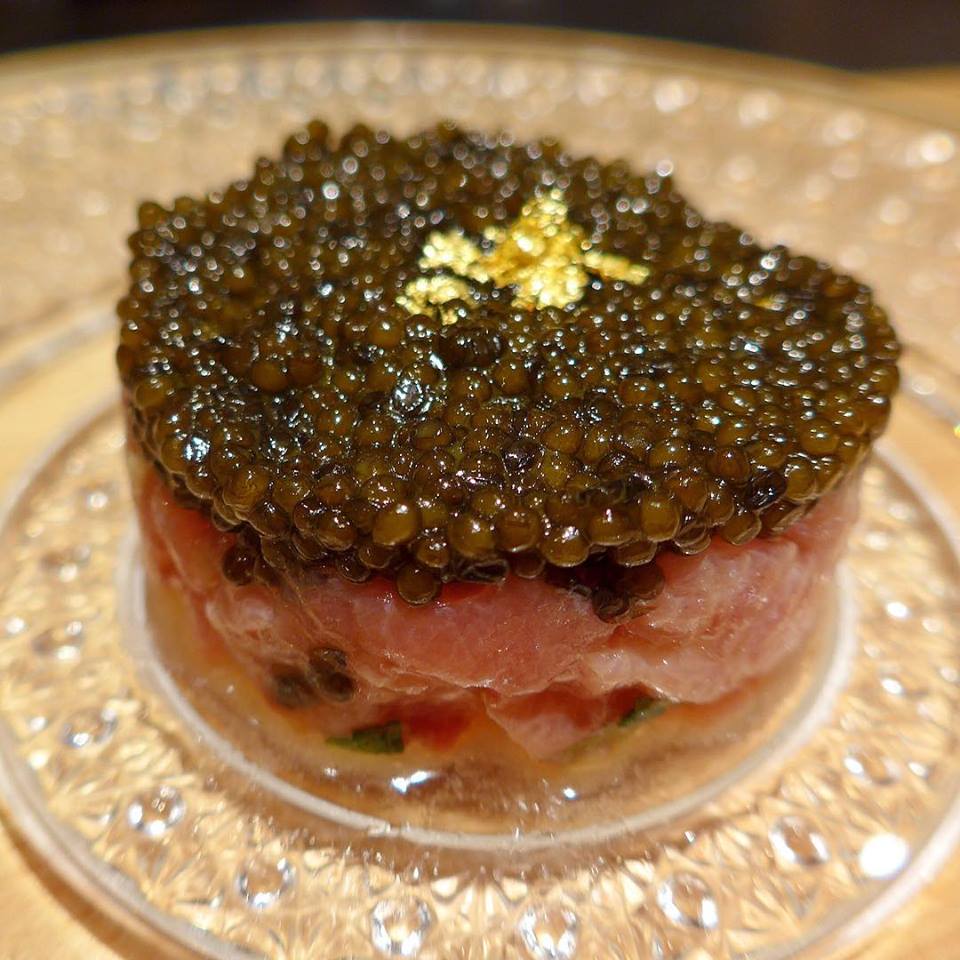 T. DINING BEST COCKTAIL BAR: THE OLD MAN
The Old Man is probably my favorite new cocktail bar in the city now. Hong Kong's 1st Ernest Hemingway-inspired barpened in Aberdeen, Soho just this July 2017, serving cocktails inspired by his novels– but with an Asian twist– by Agung Prabowo, James Tamang and Roman Ghale. I loved The Sun Also Rises (a kind of negroni but with a curry infusion) The Snows of Kilimanjaro (marshmallow gin topped w/ gruyere cheese). Hemingway's portrait is front and center on the wall– made from recycled materials. The bar is designed so guests can stand anywhere– even behind the bar. They chose to reference to "The Old Man and the Sea" as it's a story also of hard work, perseverance and dedication– similar to their story of opening their 1st bar in HK. A must to check out when you're in town!! Tip: Lines snake on weekends, so come on a quiet night like a Monday.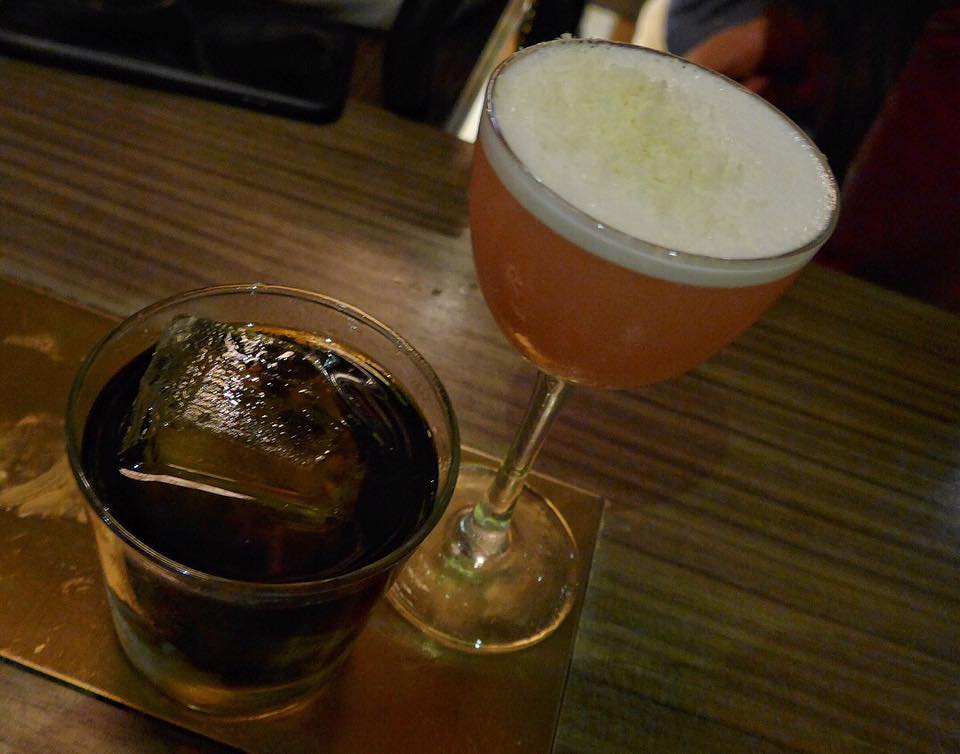 WHERE WE STAYED: KERRY HOTEL
The newly opened Kerry Hotel by Shangri-La, Hong Kong's 1st urban resort.