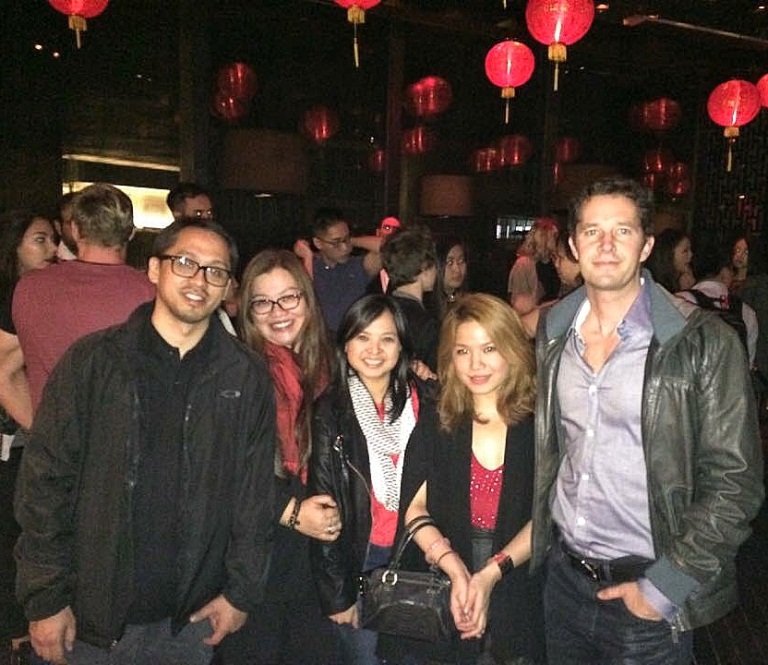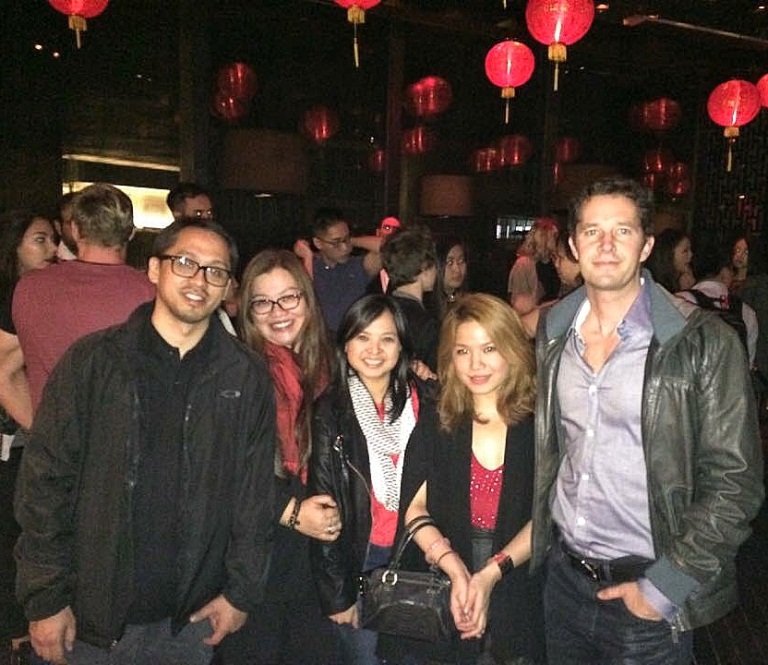 Happy Year of the Goat/ Sheep/ Ram!

Why the multi-hyphenate? Well, a little trivia for you, the Chinese character  羊 (yang) translates to all three, hence, sometimes a little debate here and there. Well, regardless, I think it's going to be fabulous!
This year, I missed out on our annual Tiu clan CNY Eve get together, where we normally enjoy a home-cooked feast of Cantonese and Taiwanese dishes like la wei fan (steamed rice casserole), jiao zi (dumplings with pork chives and chicken– MY FAVE!), among a heaping of other deliciousness… as I ushered in CNY in Hong Kong!
While alot of my expat friends traveled out during this period, the city was completely populated by locals and I was really happy to have been able to partake in CNY traditions like visiting the flower market, saying prayers at the temple and wishing upon an orange tree, courtesy of the Hong Kong Tourism Board. I extended over the weekend– just to EAT— and was so happy to have been able to check ALL the restaurants on my list this trip– mission (s) accomplished!
I want to share them with you and hope you enjoy them during your next visit in Hong Kong!

(And just in case you missed it, here's my roundup of my Top 10 Restaurants to Visit in Hong Kong from 2014, all, which I likewise think merit a visit :))
1) Carbone
The general consensus from foodie friends was that Carbone, which opened last August 2014, was really good– but also really hard to get a table! Luckily, on a night out on my last trip, I happened to meet Chef Eric Kleinman— who had moved to the city for a few months to train the staff (the original outpost in New York had a string of accolades, including three stars from New York Times)– and he helped me secure a table! I felt like I was on the set of The Grand Budapest Hotel— with a dining room decked in leather and brass, evoking the feel of mid-20th century. (The staff's uniforms of neatly pressed tuxedos are designed by Zac Posen.) The classic New York-Italian dishes are phenomenal and definitely good for sharing– from paper-thin melt-in-your-mouth wagyu beef carpaccio (with black truffle and hazelnuts!) to their most popular pasta, the indulgent and (pretty) spicy vodka rigatoni to the lemon cheesecake with the best crust ever. Come hungry– and as a group, so you can share!
9/F, LKF Tower, 33 Wyndham St, Central, Hong Kong; +852 2593 2593; carbone.com.hk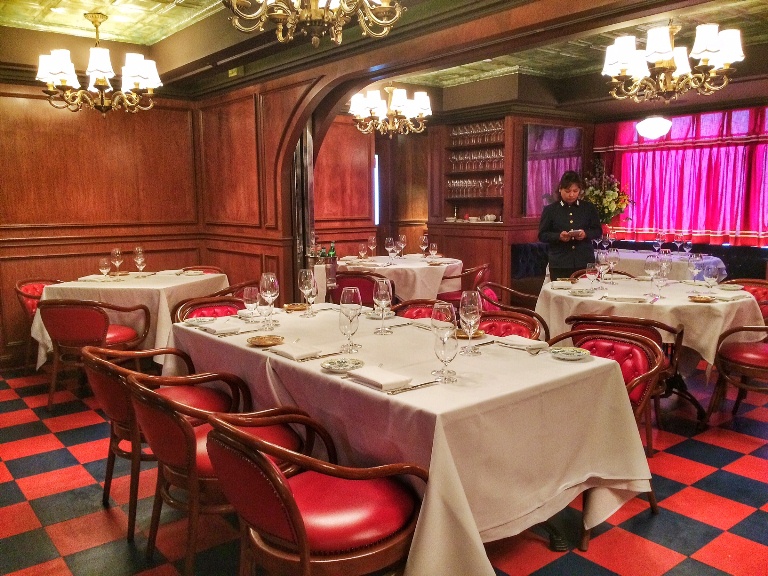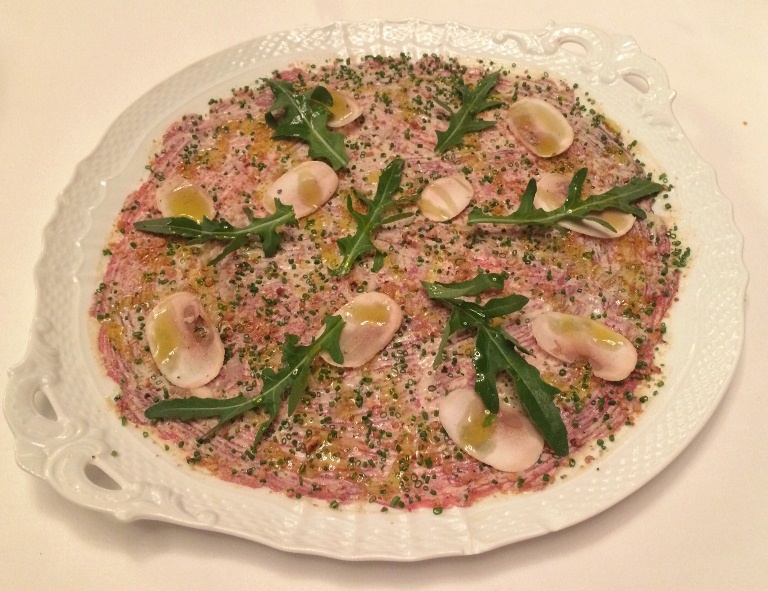 2) Ho Lee Fook
Ho Lee Fook.. Ho Lee Fook.. say it again but as you would in English (don't mind the Chinese spelling, haha!) That's the reaction you're meant to elicit at this new, super popular restaurant (also by the Black Sheep Group, same folks behind Carbone)– so popular that I was only able to get a table at 11 PM, and by then it was still full! They serve great modern Chinese fare like cauliflower and brussels sprouts with maple bacon chili jam (boring vegetables made exciting!), Mom's cabbage and pork dumplings, and Wagyu beef ribs with jalapeno puree and green shallots kimchi. Definitely check this place out! (I hear if you come early around 6PM, it's alot easier to get a table). And by the way, Ho Lee Fook translates to "good fortune in your mouth"– you naughty naughty, what were you thinking?! 😉
1 Elgin Street, Central, Hong Kong; +852 2810 0860; holeefookhk.tumblr.com/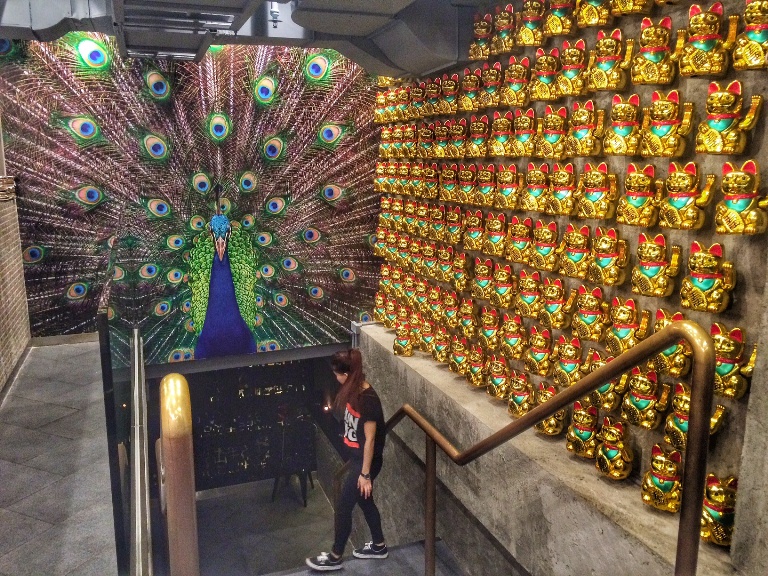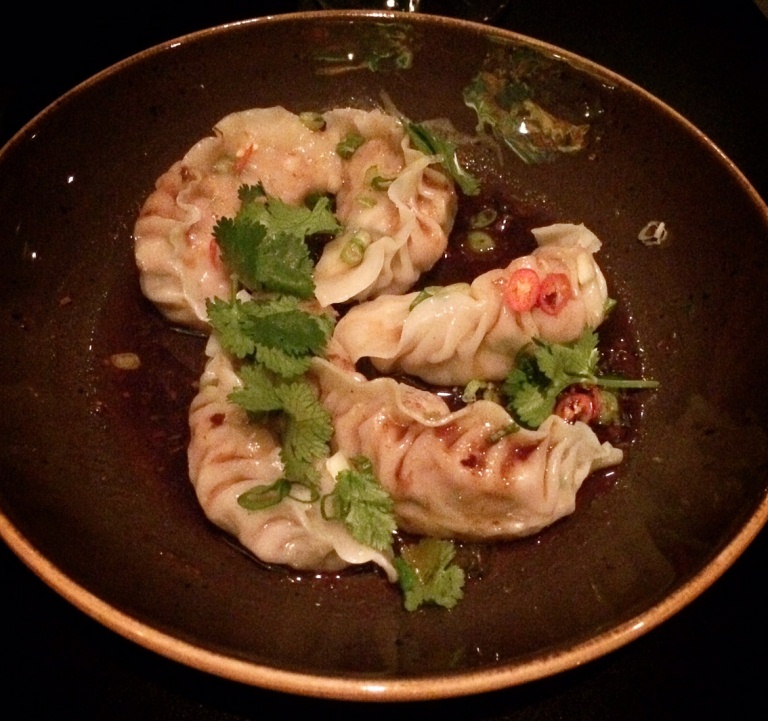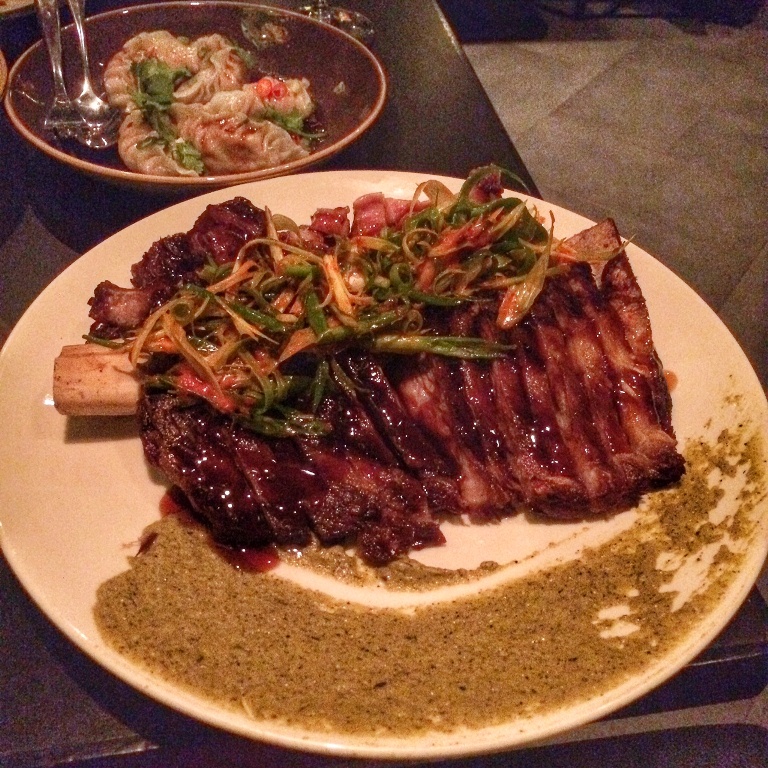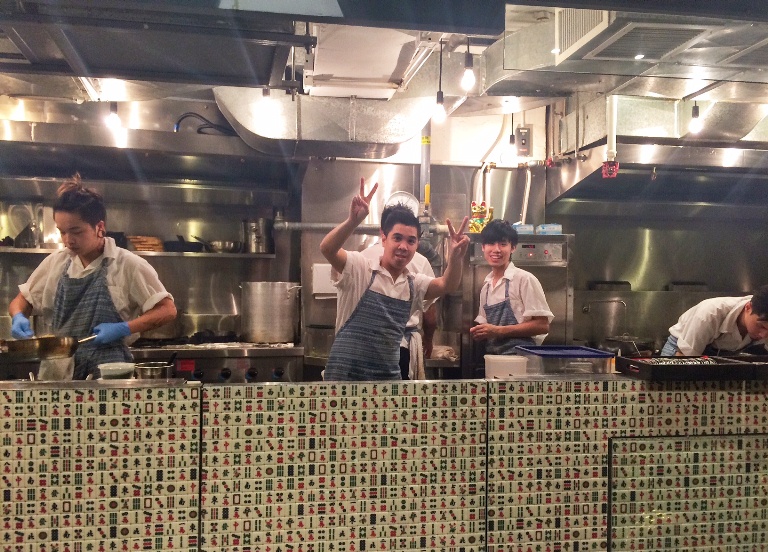 3) Limewood
Limewood has a lot of lime, wood, margaritas.. and sand, sea and sun. Under the Maximal Concepts group (same as Mott 32, Stockton and Brickhouse), this months-old newbie situated at Repulse Bay stands out because of its location– literally a breath of fresh air offering a legit view, away from the hustle and bustle of the 'Kong. Some of their dishes are better than others like the jerked coconut corn, 24-hour charred beef ribs, Thai style snapper — and the BEST churros with salted caramel sauce and coconut ice cream. (This is for sure a must!) Reservations on weekends are fully booked one month in advance– although they do have space for walk-ins.
103/104 The Pulse; 28 Beach Road, Repulse Bay; Hong Kong; +852 2866 8668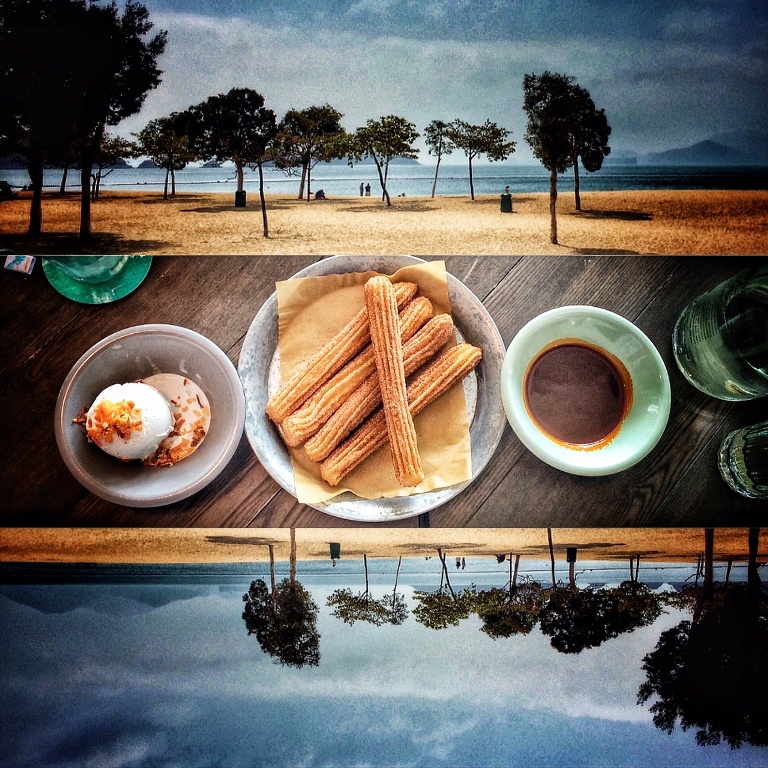 4) Urban Cafe Commune
Urban Cafe Commune (under the Maxims Group) has some of the most incredible, flaky croissants. They sold one million croissants less than a year upon opening in 2012 and today, their Urban Bakery has branches around the city like the basement of Hysan Place in Causeway Bay, and on the 3/F of The Landmark in Central. (You can get the croissants at all these locations.) Their molten egg yolk custard croissant, as well as their crème brulee croissant, are to die for. The one in Mongkok, located at MOKO Mall, is their first full-service restaurant that often invites a queue for their British-inspired fare by chef Rico Cheng. It's worth the wait for their lobster risotto.
Shop 121 & 181, Level 1, MOKO, 193 Prince Edward Road West, Mong Kong; Hong Kong; +852 2346 5828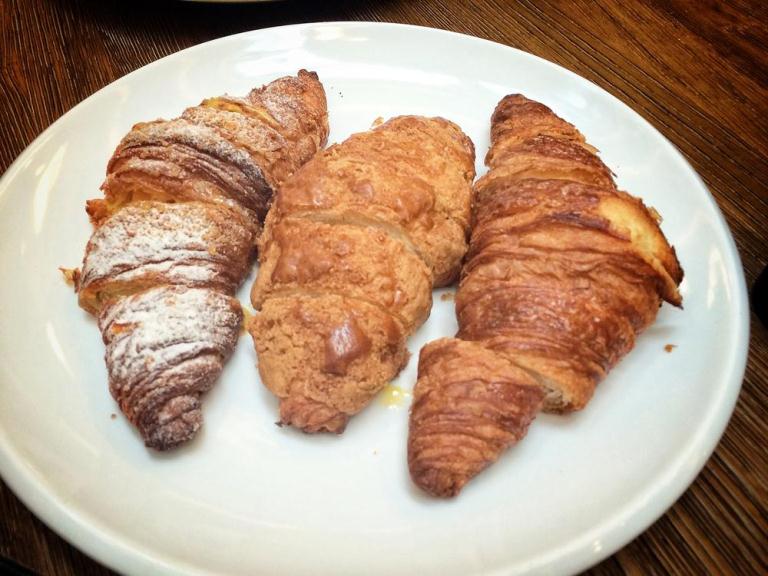 5) Salon 10
Salon 10 isn't new; it's actually been around for several years, however, I only got to visit it this trip and really liked it as a cozy alternative from the craziness of Lan Kwai Fong, and discovered that apparently so do the hip "kids" of Hong Kong. Described as "an old fashioned gentleman's parlor," it features leather couches, walls and windows fashioned like a cruise ship, mixed with an eclectic open bar (table) at the center of it all and a live jazz band providing entertainment– a great lounge-y place for an easy nightcap.
10 Arbuthnot Road, Central, Hong Kong; +852 2801 6768