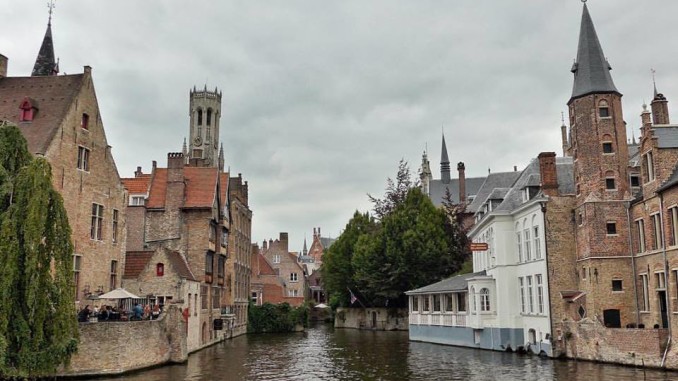 When I first went to Brussels, Belgium as a post-graduate exchange student, everyone was like "Go to Bruges!!!" While 21-year-old me didn't get to make it but X number of years later… I finally made it to picturesque capital of West Flanders in northwest Belgium, thanks to the invitation of Visit Flanders and three-Michelin-starred restaurant Hertog Jan's Gert de Mangeleer. 
Bruges is so quaint, so picturesque and charming. The city can be explored completely by foot, people are nice– I can now see why everyone told me to come.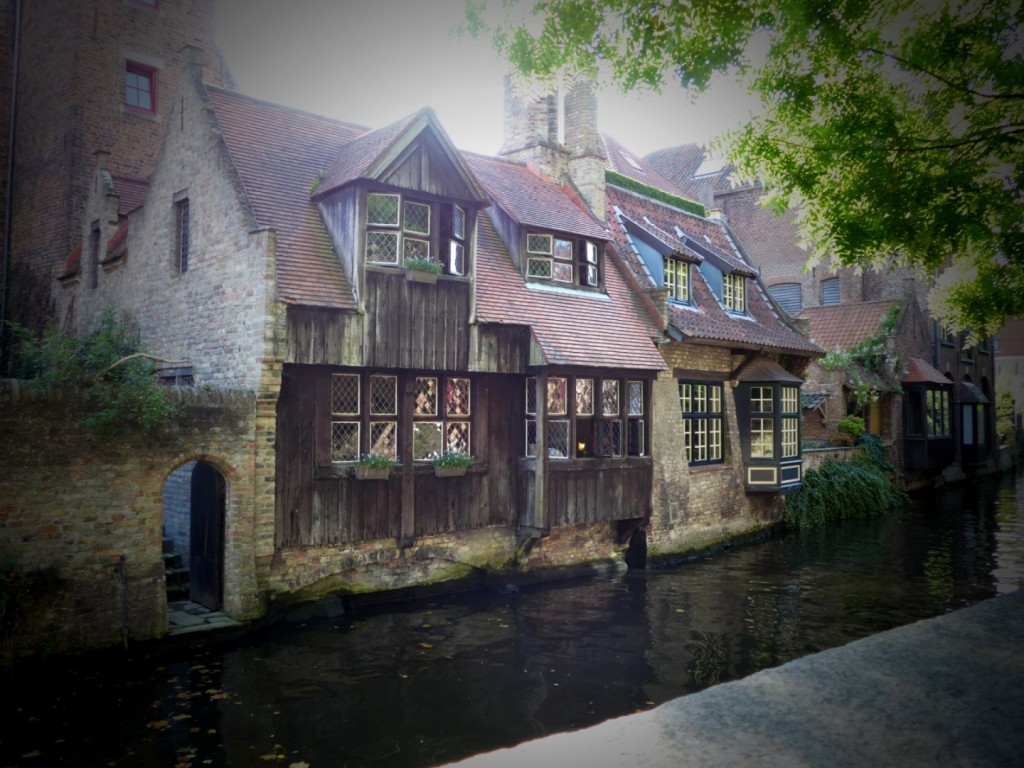 I always believed that chefs and restaurants of a caliber only want the best produce and suppliers for their restaurants. So when recommendations of places to visit (to eat and drink, of course!) came from one of the most respected, Hertog Jan's Gert de Mangeleer (*Hertog Jan is one out of only two 3-Michelin-starred restaurants in the country!), you know there's absolutely no compromise in quality. And even before going through my list, this restaurant is a MUST while you're in Bruges– trust me, you won't be disappointed!
Here are 5 Things You Shouldn't Miss in Bruges– And Where You Can Get Them:
1) BELGIAN CHOCOLATES
Who doesn't love Belgian chocolates?! While they are exported the world over, my new favorite discovery this trip was Dominique Personne's The Chocolate Line. What sets him apart from his peers is that he is creative and provocative. For one, he designed a chocolate shooter for the Rolling Stones' birthday party (snort cocoa, anyone?) and creates chocolates for some of the world's greatest chefs, Albert Adria, Alex Atala, Rene Redzepi, Gert de Mangeleer, Heston Blumenthal, marrying the simple cocoa bean with unorthodox flavors. PS He also makes the BEST choco-mallows in the world. Visit his shop in Bruges here.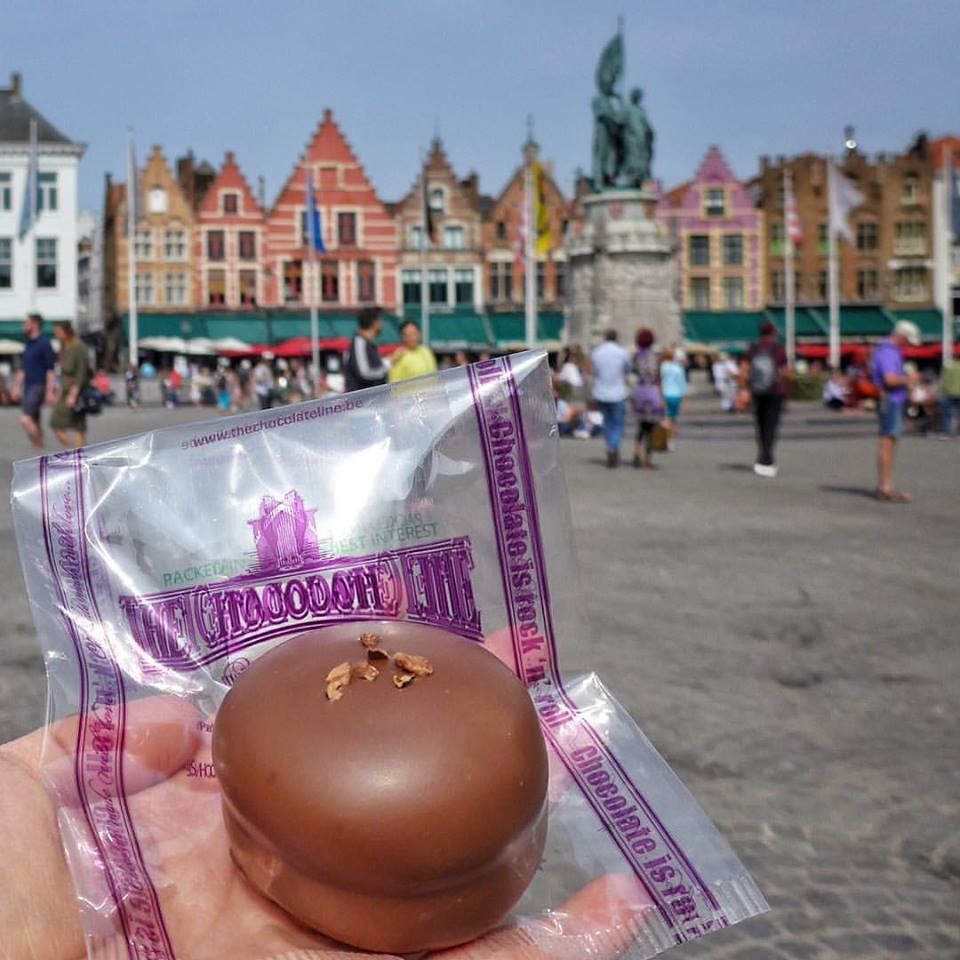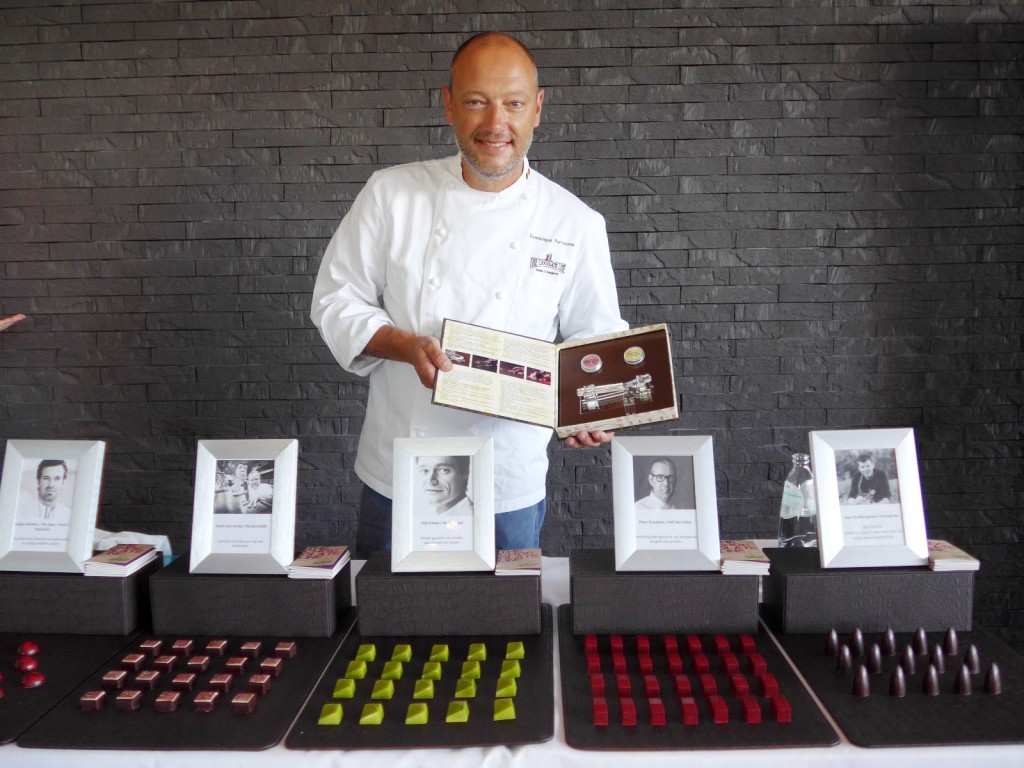 2) BELGIAN BEER
Did you know that Belgian beer was declared an important part of the cultural heritage of humanity by UNESCO in November 2016? Apart from having such a huge variety– from pils and Trappist to red ales and geuze– and let's not forget the styles of dubbel, tripel and quadrupel, whew!– they are also an integral part of everyday life, enjoyed after work or on weekends.
We visited De Dolle Brouwers ("The Mad Brewers") located in Esen, about 45 minutes by car from Bruges– a city with only 1,937 inhabitants! The brewery is believed to date from 1835, and they make gorgeous craft beers (only a total of 300,000 bottles a year), some aged in oak barrels– yes, just like wine! They also make the Stille Nacht, their most popular one, during the Christmas season. They offer brewery tours only on Sunday afternoons at 2PM. If you can't make it, I urge you to try their beers even while in the city– they're sold in major places, including  The Bottle Shop in Bruges' city center.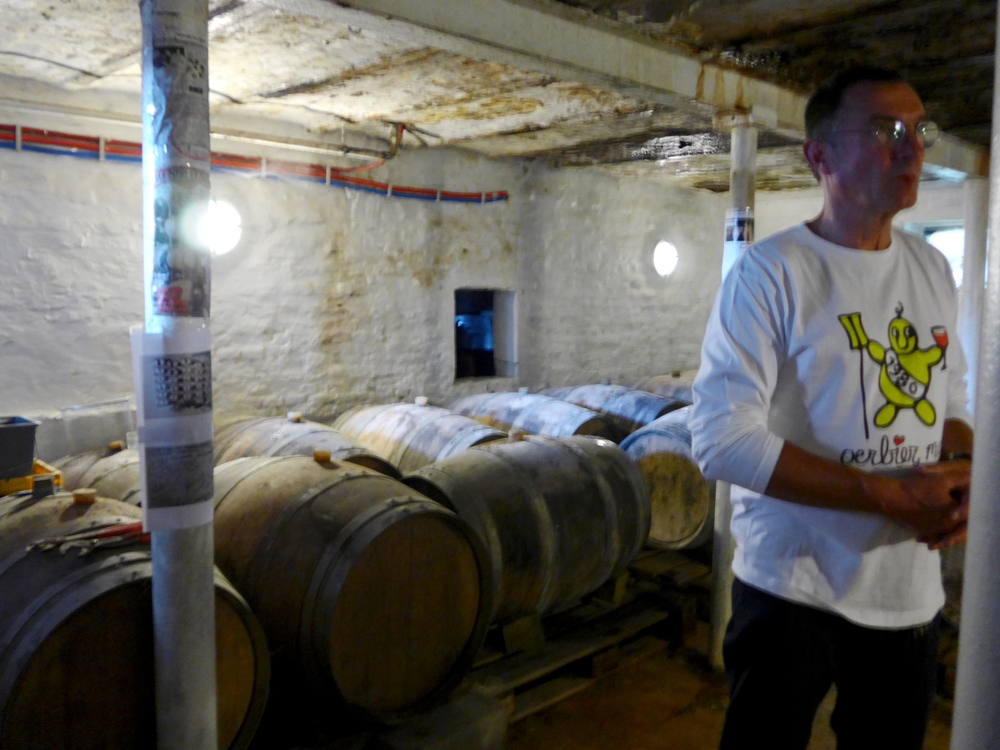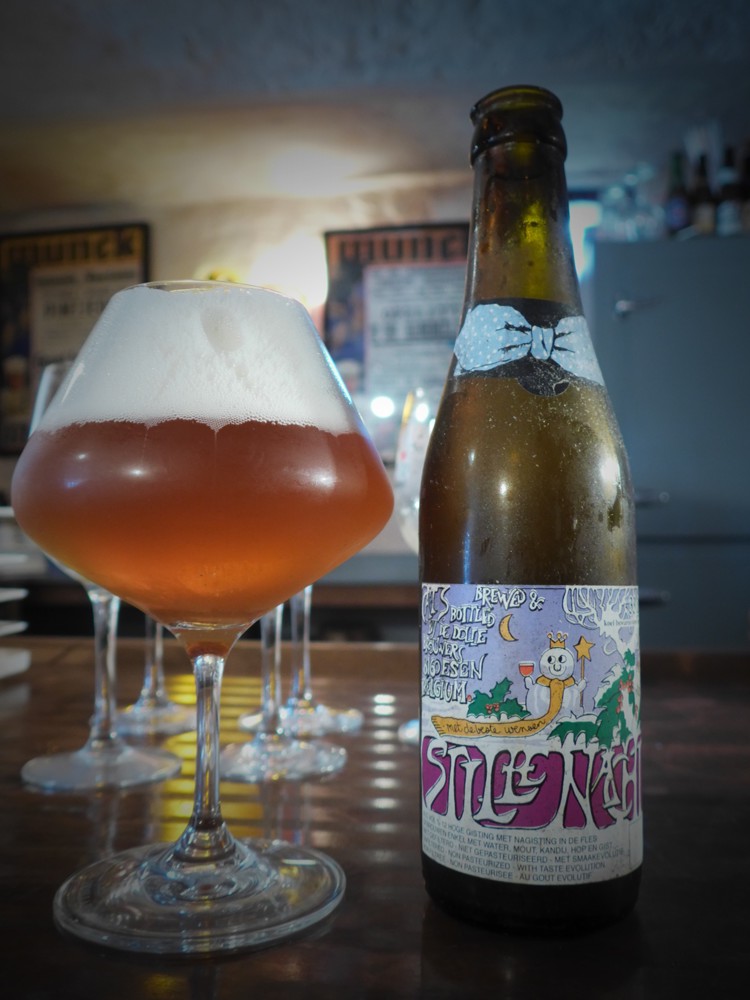 If you are in Bruges for a short period and *need* to visit a brewery, no sweat– De Halve Maan ("The Half Moon) is a historical brewery (since 1856) right smack in the center of the city. They are best known for their blonde beer, Brugse Zot. They have also built a 3km underground beer pipeline whch pumps beer from their brewery to a bottling factory down the road. (Investors get a lifetime supply of beer!)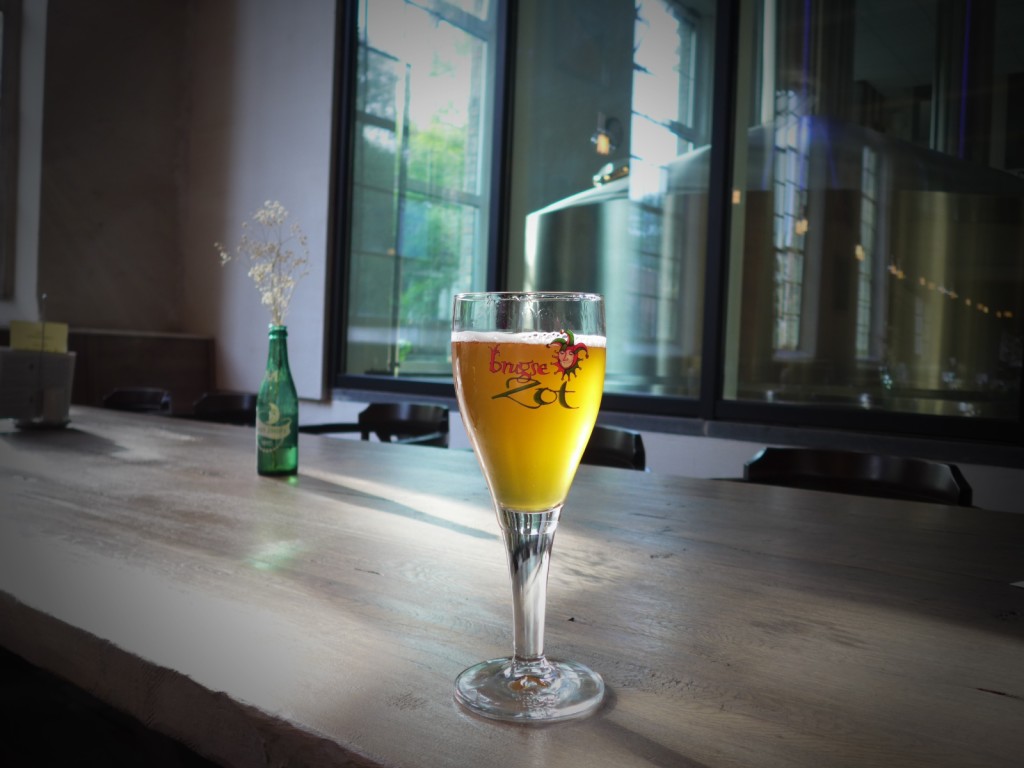 … And as for the oldest pub in Bruges….
Café Vlissinghe is the oldest running pub in Bruges (for over 500 years now– since 1515) tucked in the beautiful Saint-Anne quarter. With old world charming interiors (and al fresco area), it's popular for both locals and tourists to catch up and unwind. This particular beer we enjoyed is brewed specifically for them.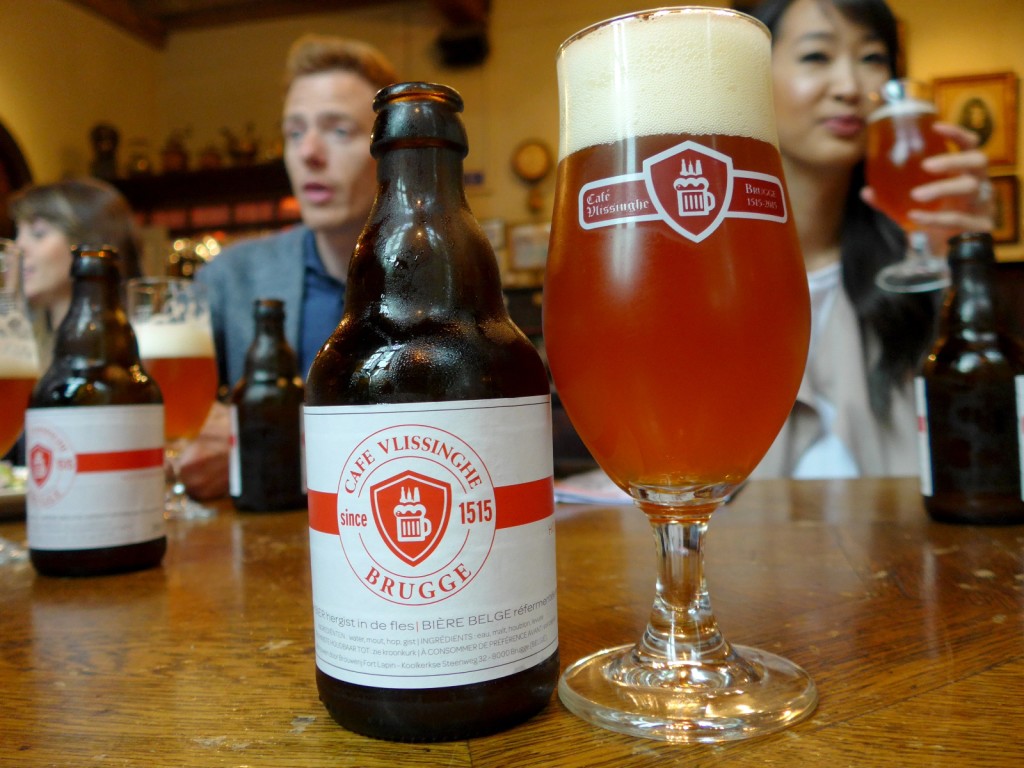 3) BELGIAN CHEESE
Belgium has more than 300 kinds of cheese. Van Tricht is Hertog Jan's supplier of Flemish cheese; they specialize in riping and aging of cheese. While they carry everything from organic goat's milk cheese to beer cheese, the most remarkable one for me was the Old Groendal farm cheese created by T Groendal (run by the Deweer family) from pasteurized cow's milk from their own Holstein cows. The Old Groendal is matured for at least 18 months to achieve a beautiful crystallization, a slightly caramel flavor, and a beautiful umami. Even Albert Adria carries it at his restaurants in Spain! PS Beer and cheese pairing is quite the thing here in Bruges. I'm told that the bubbles in the beer (carbon oxide) break the creaminess of the cheese that covers your tastebuds; and the bitterness resets your palate– so you don't even need bread!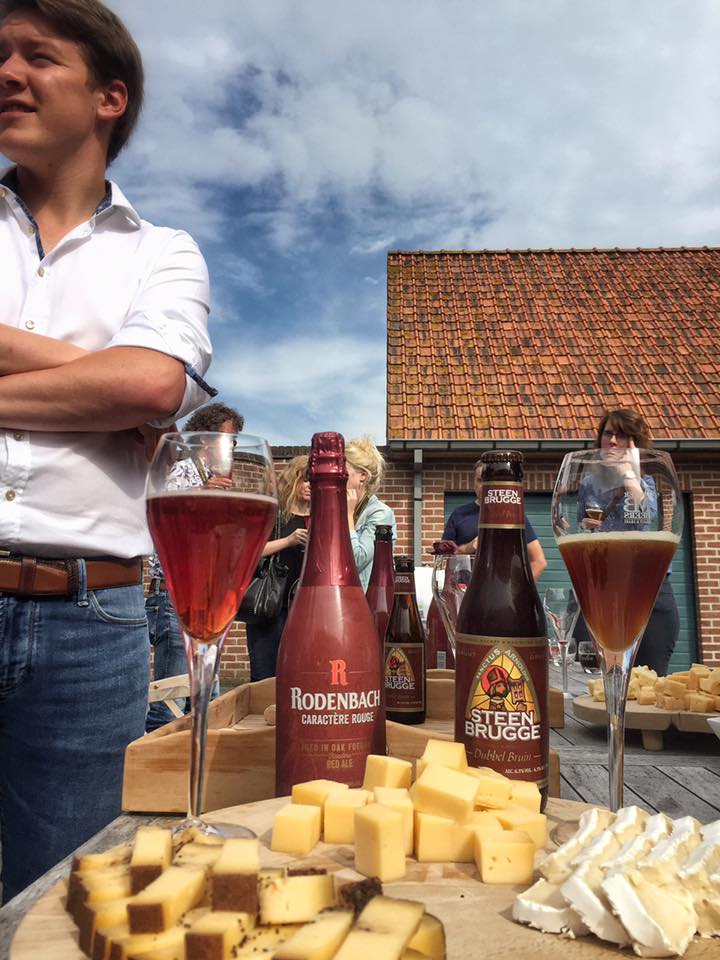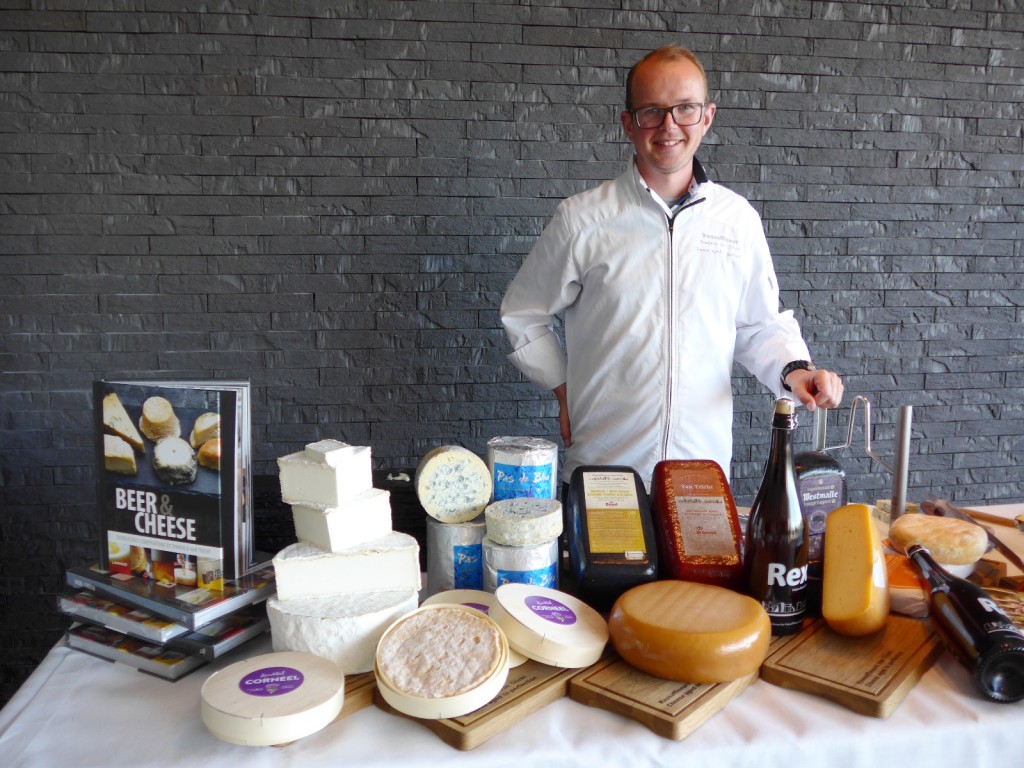 4) GREY NORTHSEA SHRIMPS
These tiny grey shrimps– less than an inch long when peeled– also known as "purus" is unique to Flanders. They have a grayish-pink color (hence the name) and have a more pronounced taste than traditional pink shrimps. They are often cooked stuffed in tomatoes with lemon juice and mayonnaise, known as tomate-crevette or tomaat gernaal, or stuffed in a croquette. Some of the places you can have them in Bruges are Rock Fort Bar and Hubert Gastrobar,  and close to the seaside, Julia's Fish and Oyster. These are also some of Gert's favorite restaurants, and yes, they are delicious!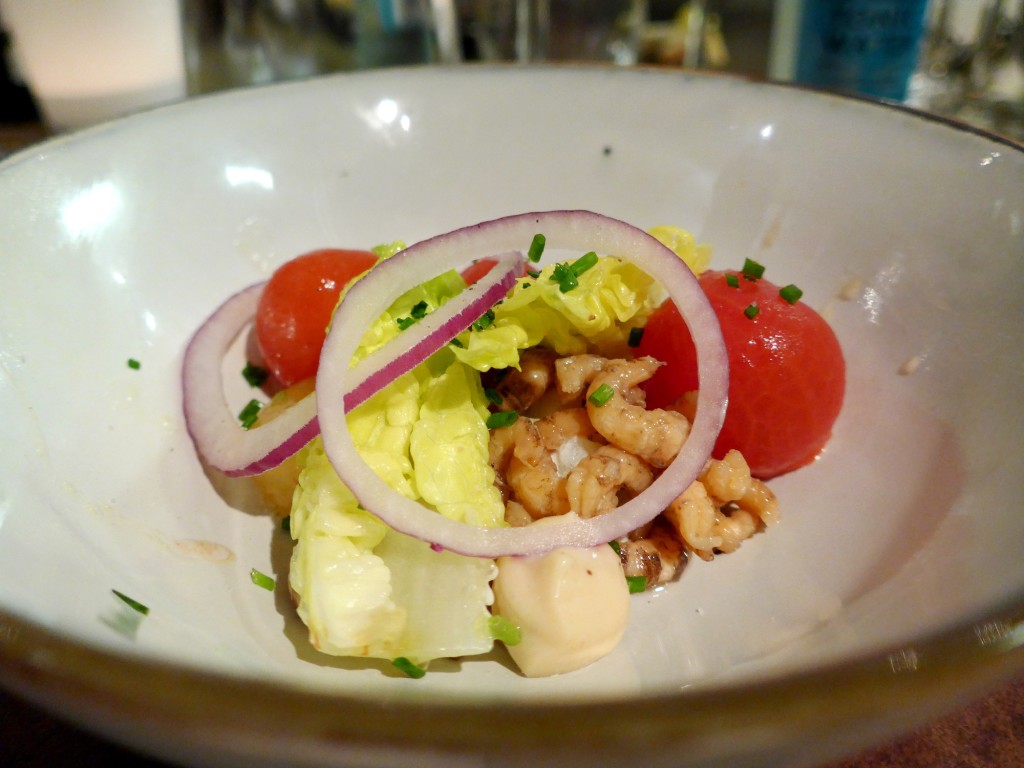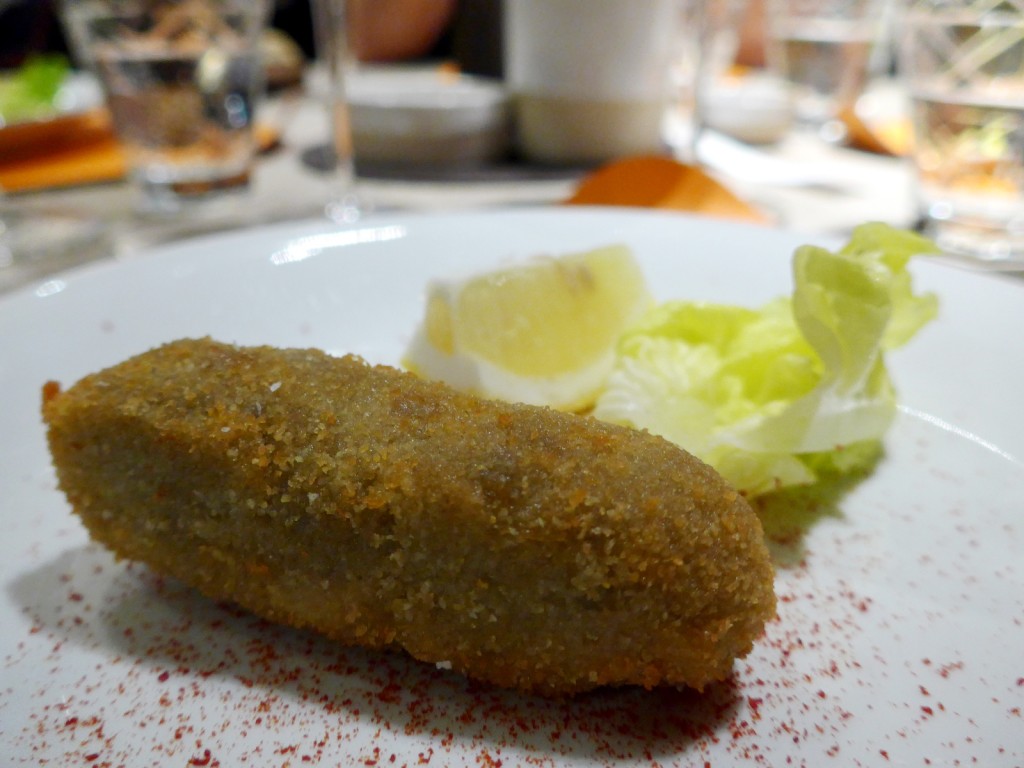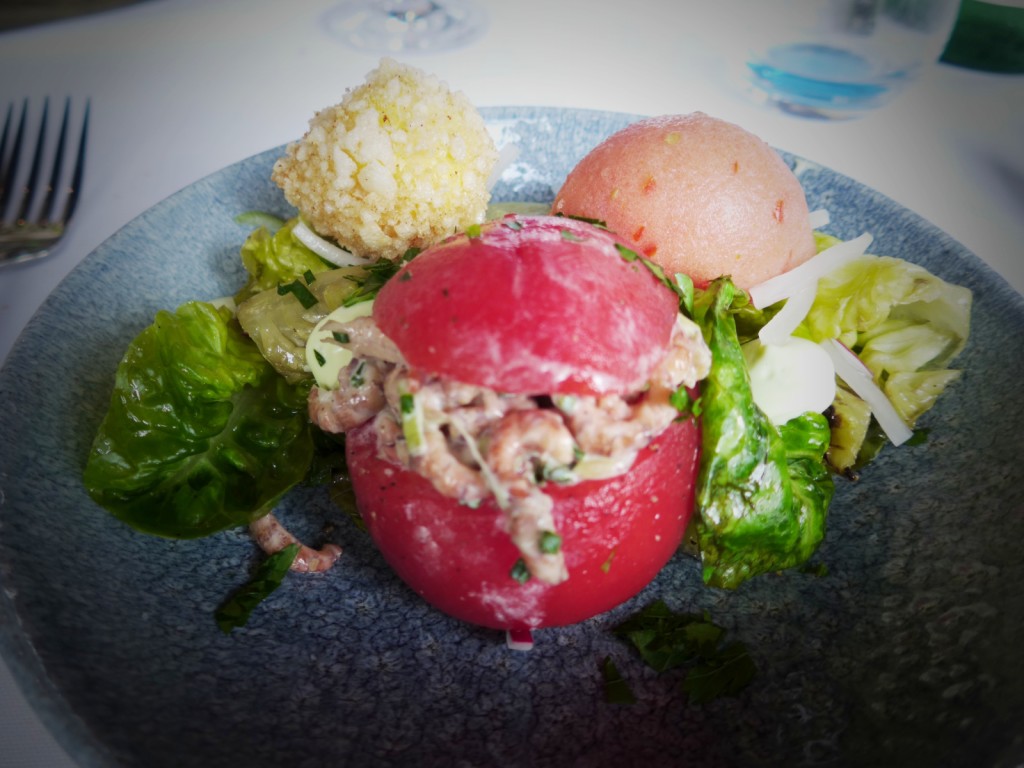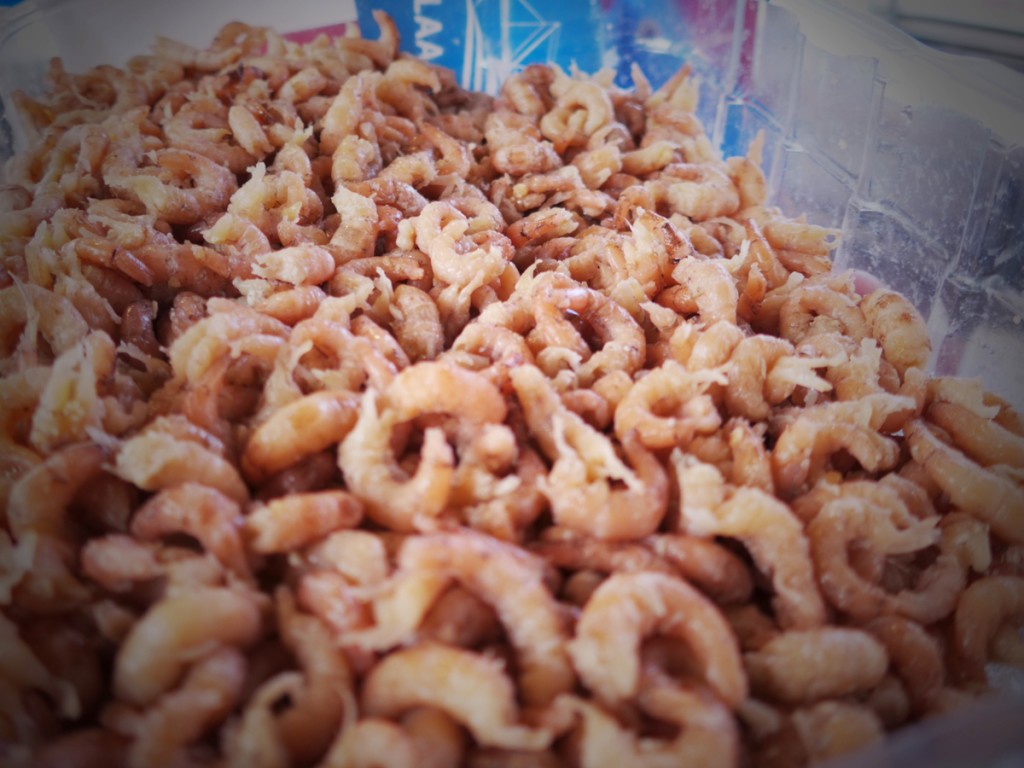 5) FLANDERS KITCHEN REBELS
Flanders Kitchen Rebels celebrates the new generation of young chefs (ages 35 years old and below) who are proud of the Flemish terroir, and the local products produced. Described by From Flanders With Food, "they know what they want, and they have a fearless cooking style without frills, with sustainable, high-quality ingredients running through everything they do." There are 51 restaurants with chefs that are part of it, and the chefs treat young diners between 18 to 30 years old to dishes at an affordable price. "This new generation is bringing fresh blood to Flanders'culinary heritage with a dose of courage, ambition, the right skills and above all, burning passion to reinforce Flanders' place on the culinary map."
One such restaurant is the Michelin-starred Boury helmed by young Tim Boury, who was also the chef of the year for the Belgian and Luxembourg Gault & Millau 2017.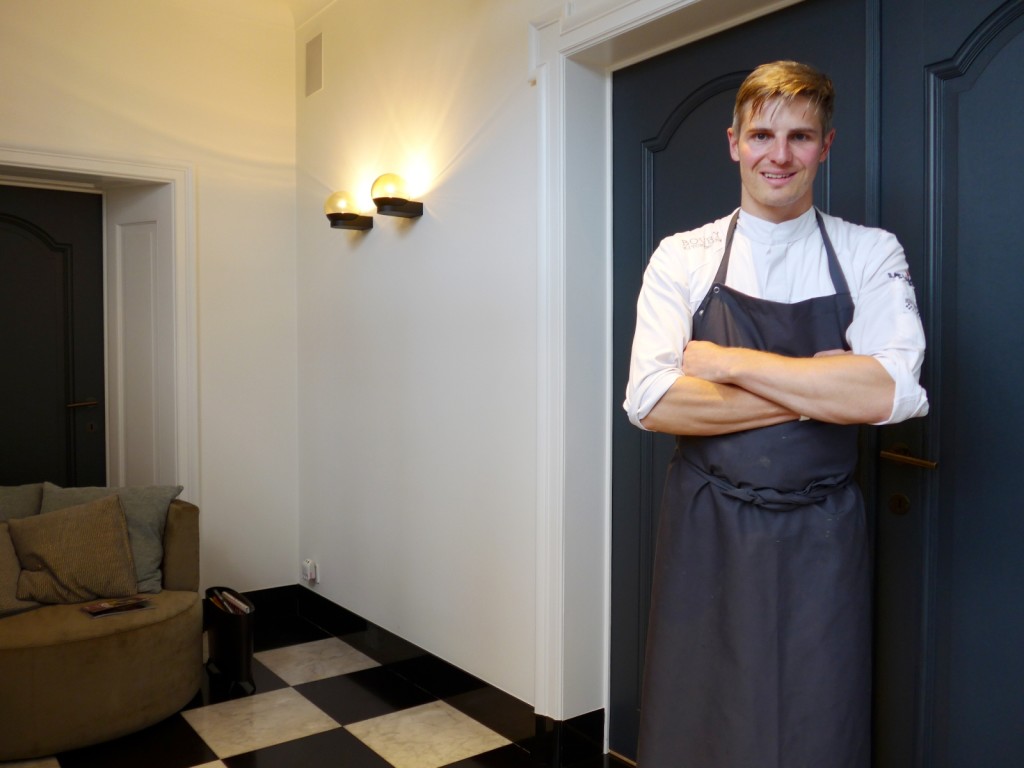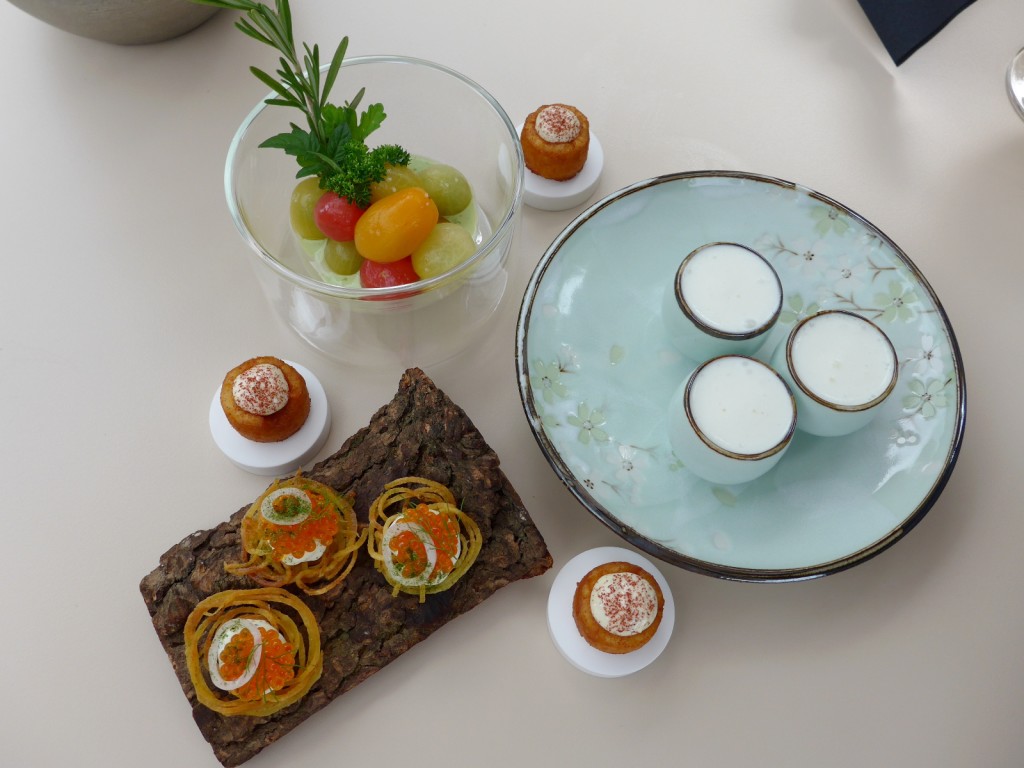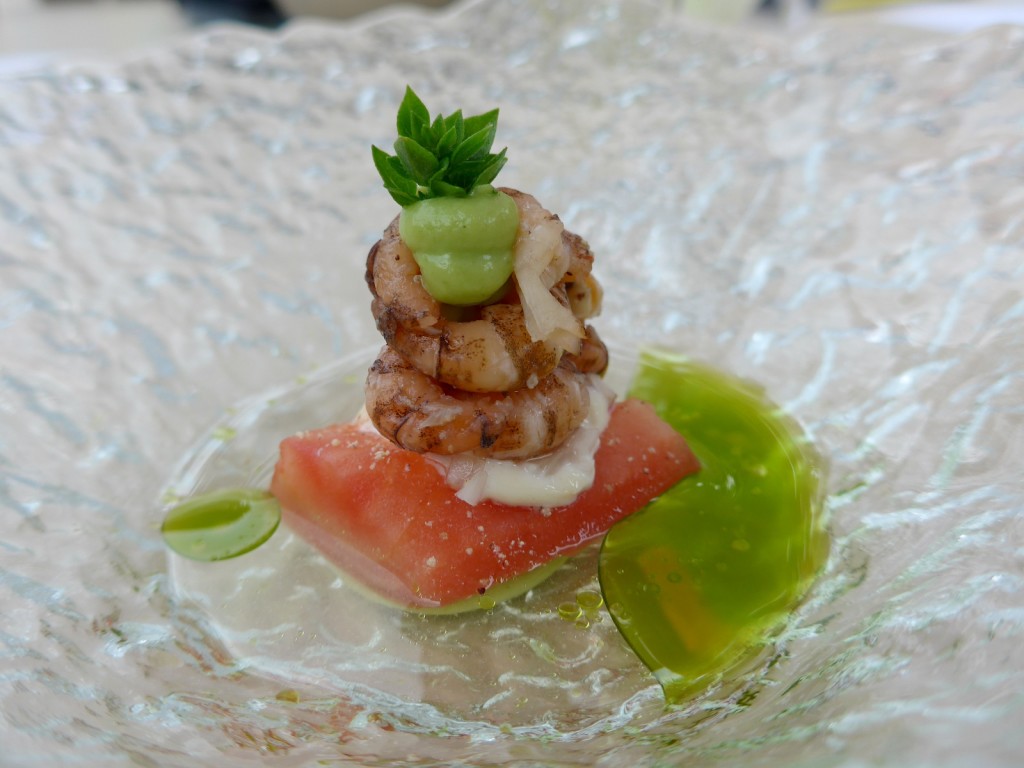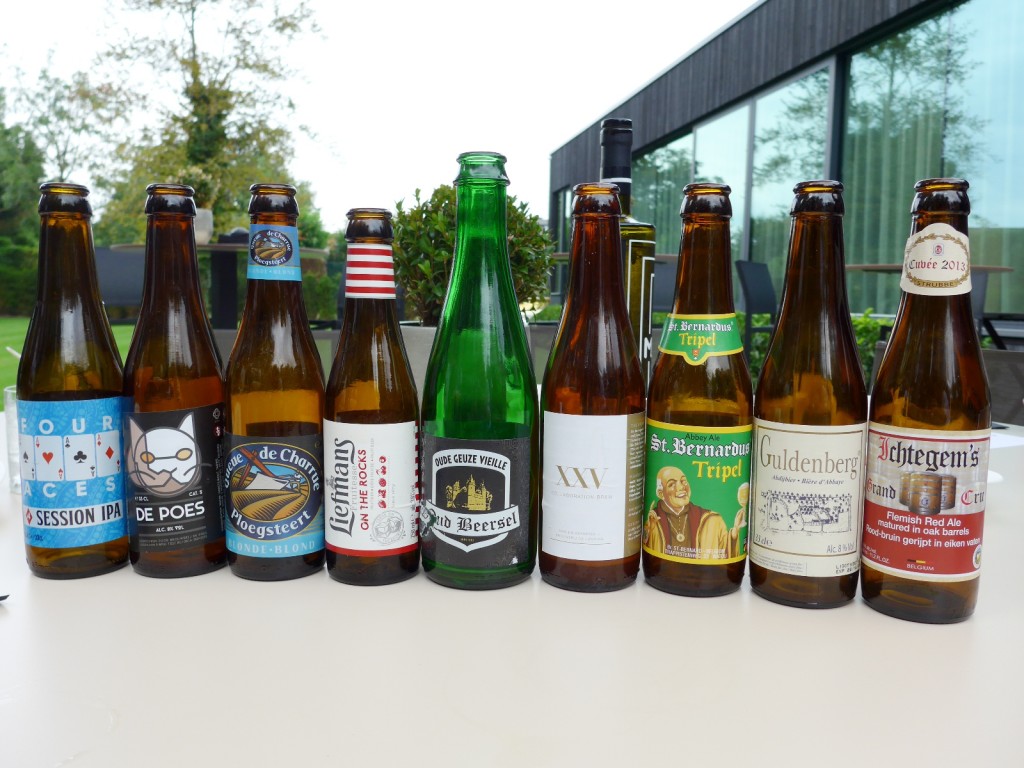 *WHERE I STAYED:
The Pand Hotel is a charming boutique hotel so centrally located in Bruges– literally a 10-step-walk to the most photographed area in Bruges (top photo). It was formerly a historical carriage house from the 18th century, and is today, a member of the Small Luxury Hotels of the World. Breakfast is always inclusive of champagne (if you wish!) set in a country-style breakfast room.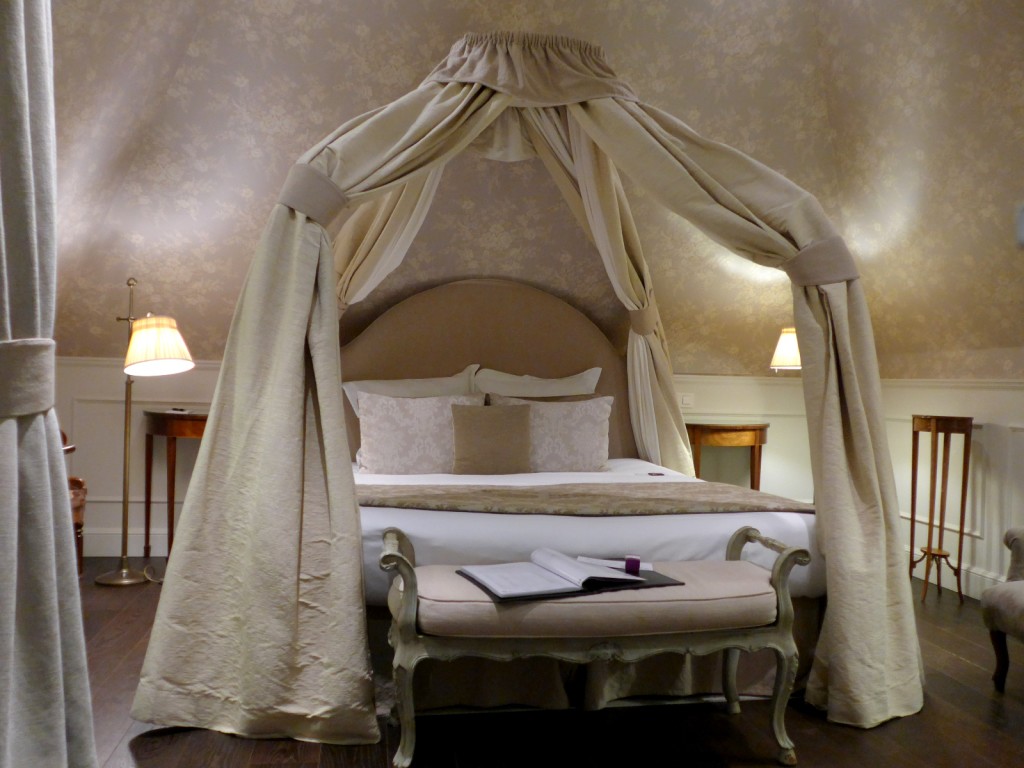 *HOW I TRAVELED TO BRUGES:
I flew very comfortably with Emirates from Manila to Dubai (about 9 hours) and Dubai to Brussels (about 6 hours). From Brussels, Bruges is about an hour and a half train ride, and there are many options leaving every hour.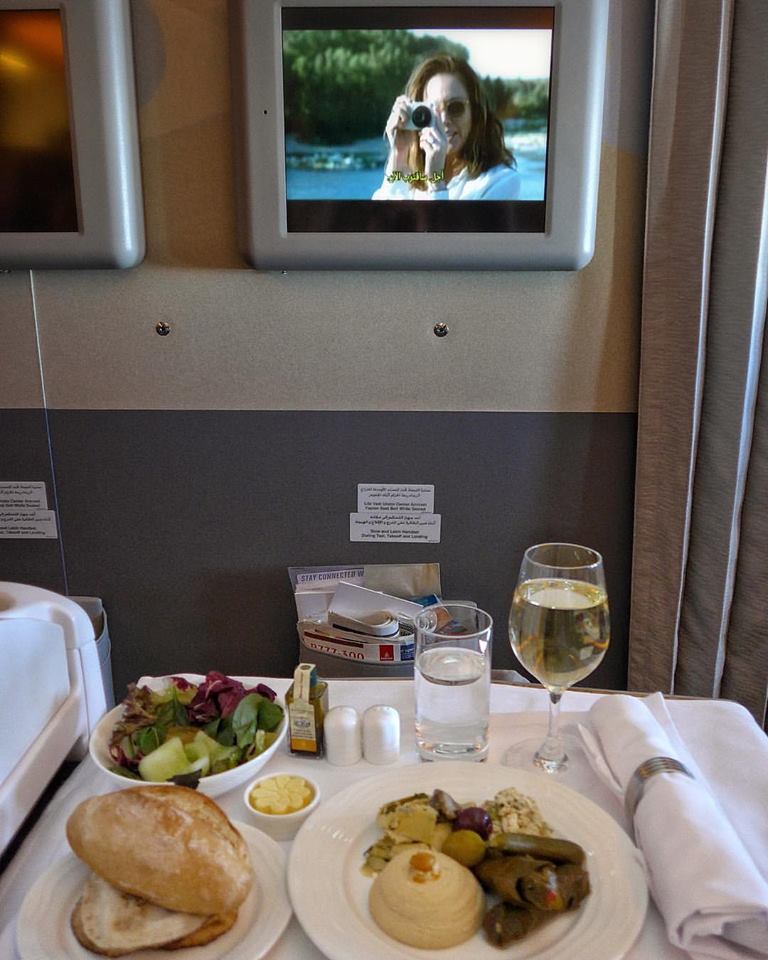 For more information on visiting Bruges or the Flanders region, visit Visit Flanders.