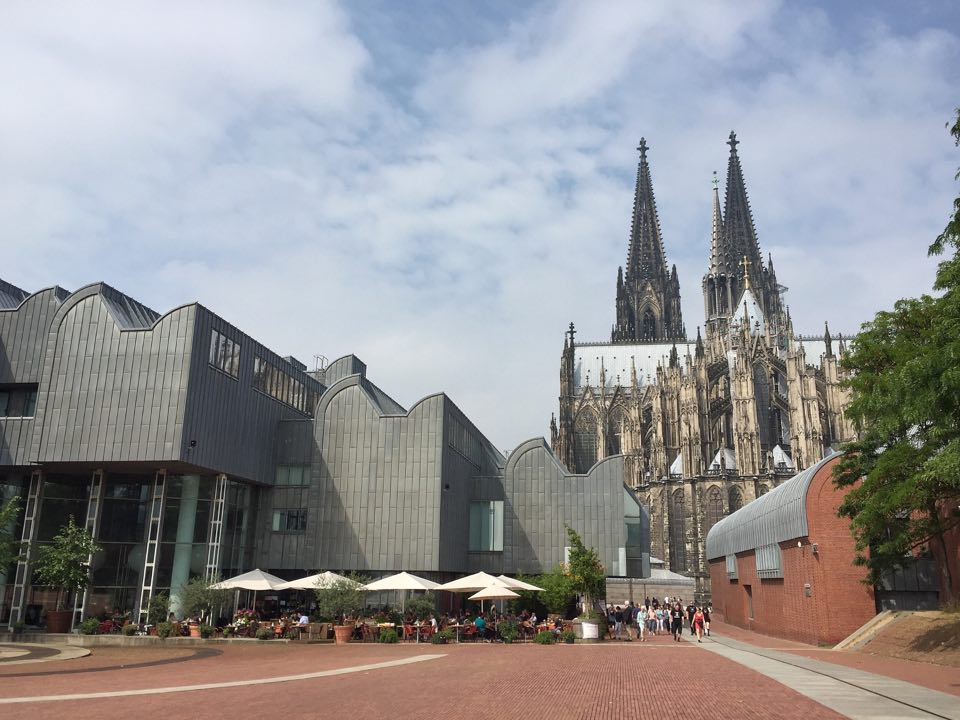 During my recent stay in Dusseldorf on the occasion of Singapore Airlines' inaugural flight, we took a day trip to neighboring city, Cologne. While Cologne is only about 30 minutes by car (less than 40km away) from Dusseldorf, it's important to remember that they have a friendly rivalry going on.
Apparently, according to Toronto-based travel website Departful, it is a case of classic power struggle: "Cologne was a Roman city, founded around 50 AD and rose to prominence in the middle ages as a critical trade route. With its ties to Rome, the city also became an important hub for Catholicism. This is still evident today with the impressive Dom Cathedral acting as an important site for both Christian pilgrimage and some 20,000 daily tourists. Dusseldorf, on the other hand, grew more organically from a small village where the Dussel and Rhine rivers meet, to a chartered city in the 13th century. In contrast to Cologne, Dusseldorf embraced a more secular society. Years later, Dusseldorf was named the capital of the North Rhine-Westphalia region over Cologne."
Today, the rivalry centers mostly around the Carnival, sports, politics and beer.
We went on a Sunday and unfortunately, most of the city was closed. But we still managed to have an excellent time, exploring the city completely by foot. Here are what we saw and did:
Cologne Cathedral
The most famous site of the city, the imposing Cologne Cathedral stands 159 meters high and is recognized as a UNESCO World Heritage Site.  Each year, more than 6 million people from all over the world visit this Gothic Cathedral. A Roman Catholic institution, it is dedicated to St. Peter, and is the second-tallest church in Europe, and the third-tallest church in the world.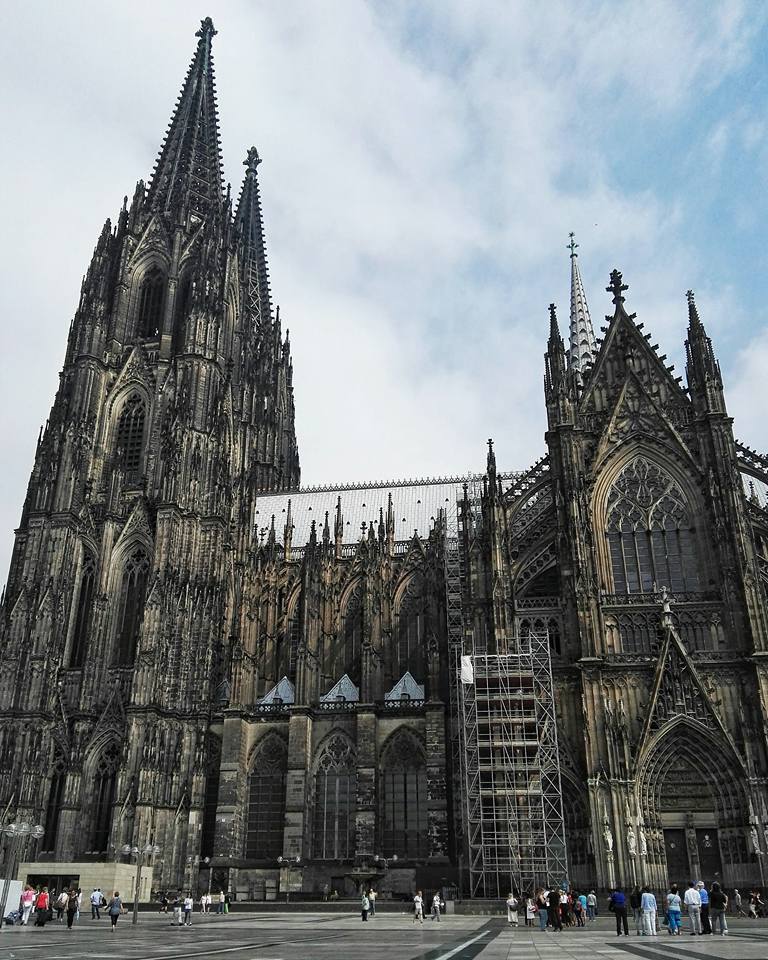 Rhine Garden (Rheingarten)
Fronting the Rhine River is the Rhine Garden, a garden area that invites visitors to sit and get some sun, and children to play and blow bubbles. Behind me is a row of colorful houses known as Fischmarkt (old town Fish Market), and the Romanesque-style St. Martin's Church. It was Cologne's landmark in the medieval ages before the Cologne Cathedral was completed.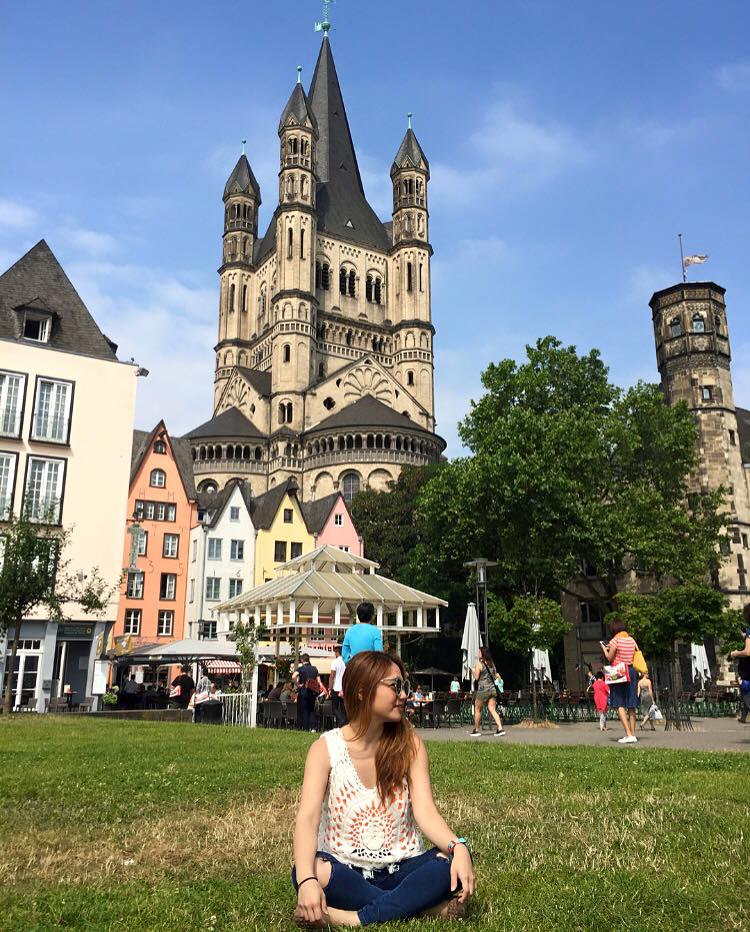 Drink Kolsch Beer and Eat Himmel Und Ad ("Heaven And Earth") At Peter's Brauhaus
First things first: Never order Dusseldorf's pride and glory altbier in Cologne– ever– unless you want to ire the locals and get kicked out of the brewery. Cologne has its own pride and glory– the Kolsch beer. While both beers are top-fermented, Kolsch is a a lighter, more delicate and refreshing brew. It is also served in a narrow, slender glass– and unless you put the coaster on top of your glass to signal you're done, the Köbes (beer servers) will keep refilling your glass!
Another specialty that both Cologne and Dusseldorf share (how ironic since they are "rivals") is the  Himmel und Ad ("Heaven and Earth")– which is black pudding (done so well here, crispy crunch on the outside and warm and mushy in the inside), served with Apple purée (heaven) and mashed potatoes (earth). It is incredible, and one of the best dishes I had this trip in Germany! Try it!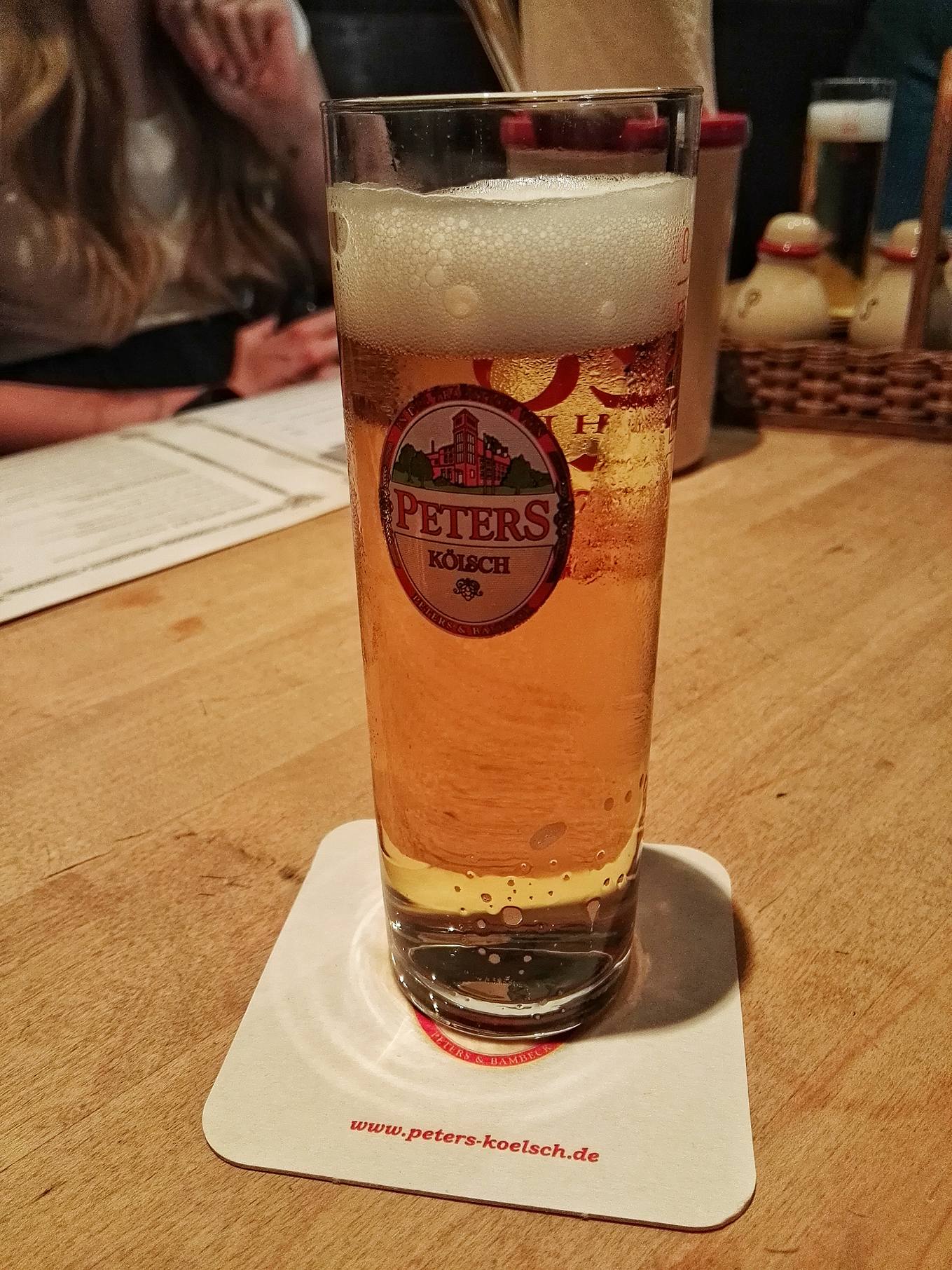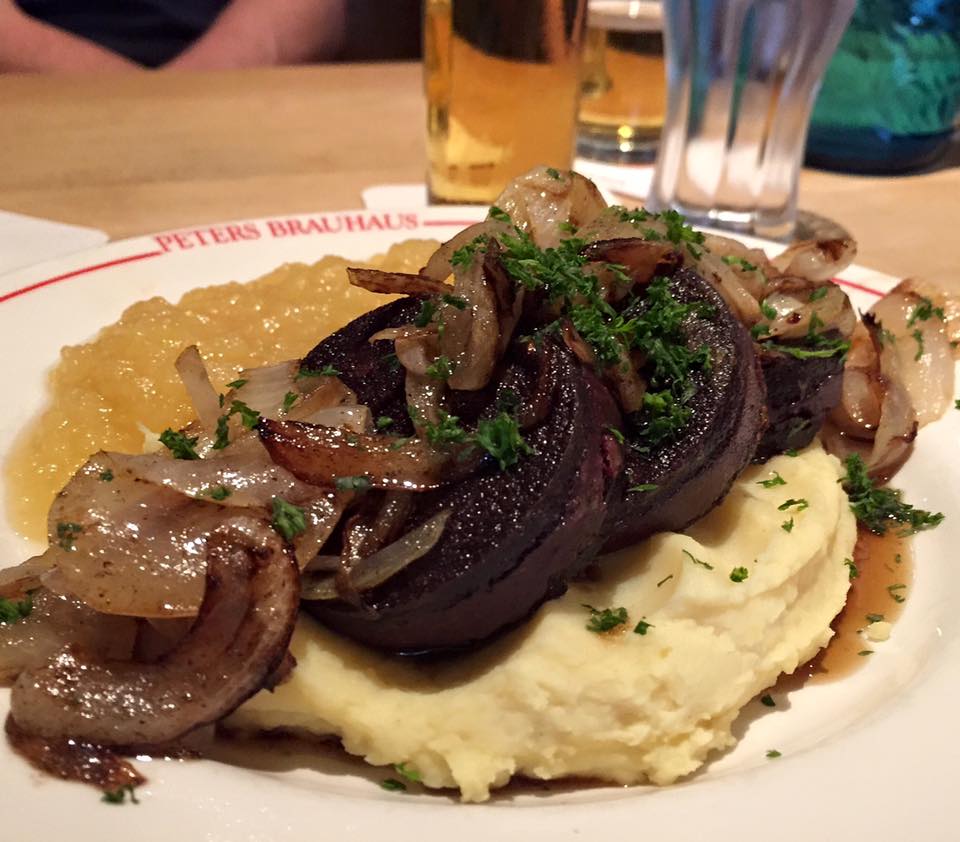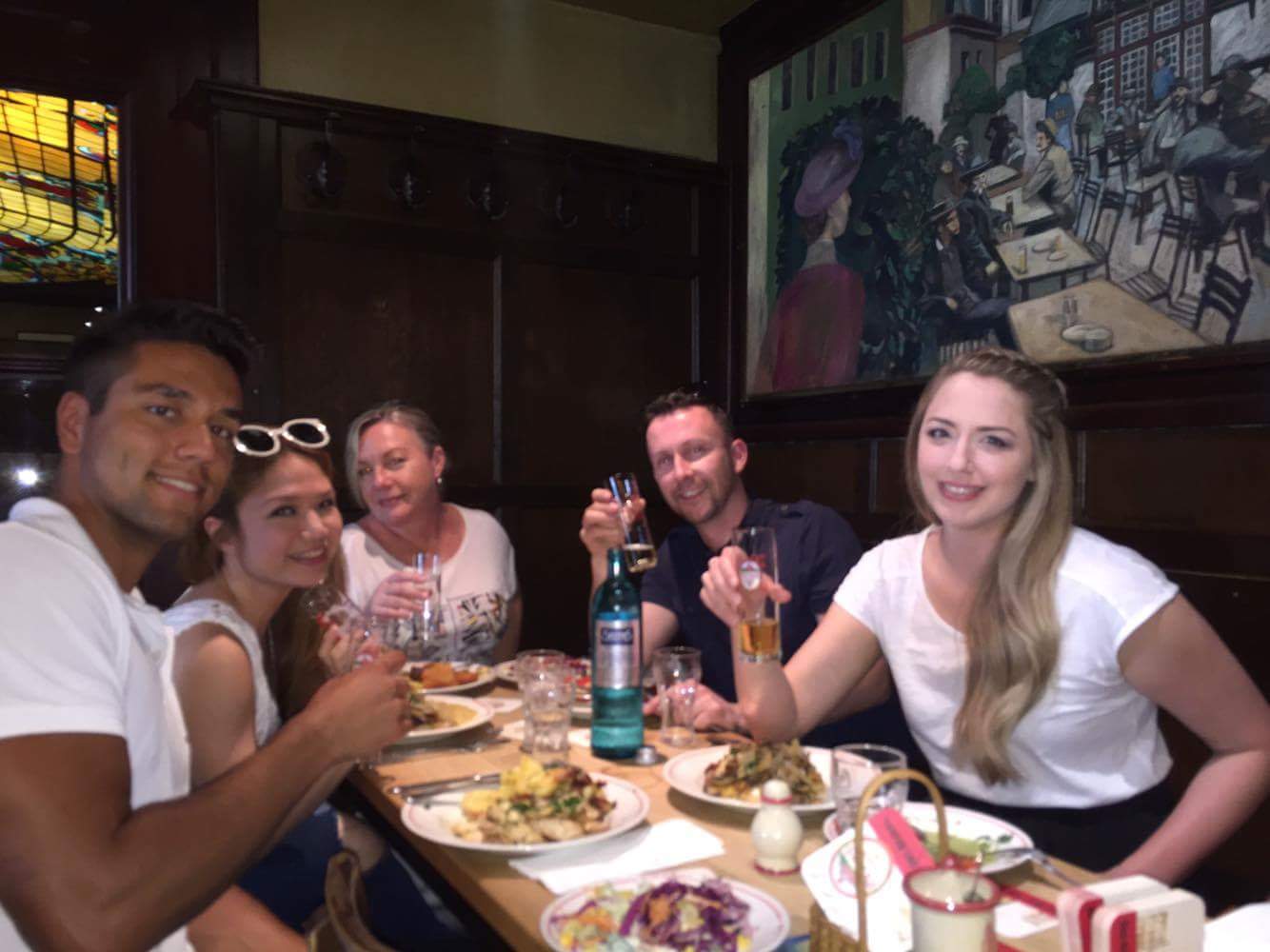 Belgian Quarter (Brusseler Platz)
An great off-the-beaten path when in Cologne: the Belgian Quarter (Brusseler Platz) is a hipster area filled with cafes and shops where locals populate. Hallmackenreuther was a wonderful find, with cool, retro 1970s interiors (can you spot the loping figure of a woman on the wall inside?) where we had some crisp German wine and beer, al fresco. It's a cafe by day and turns into a bar at night.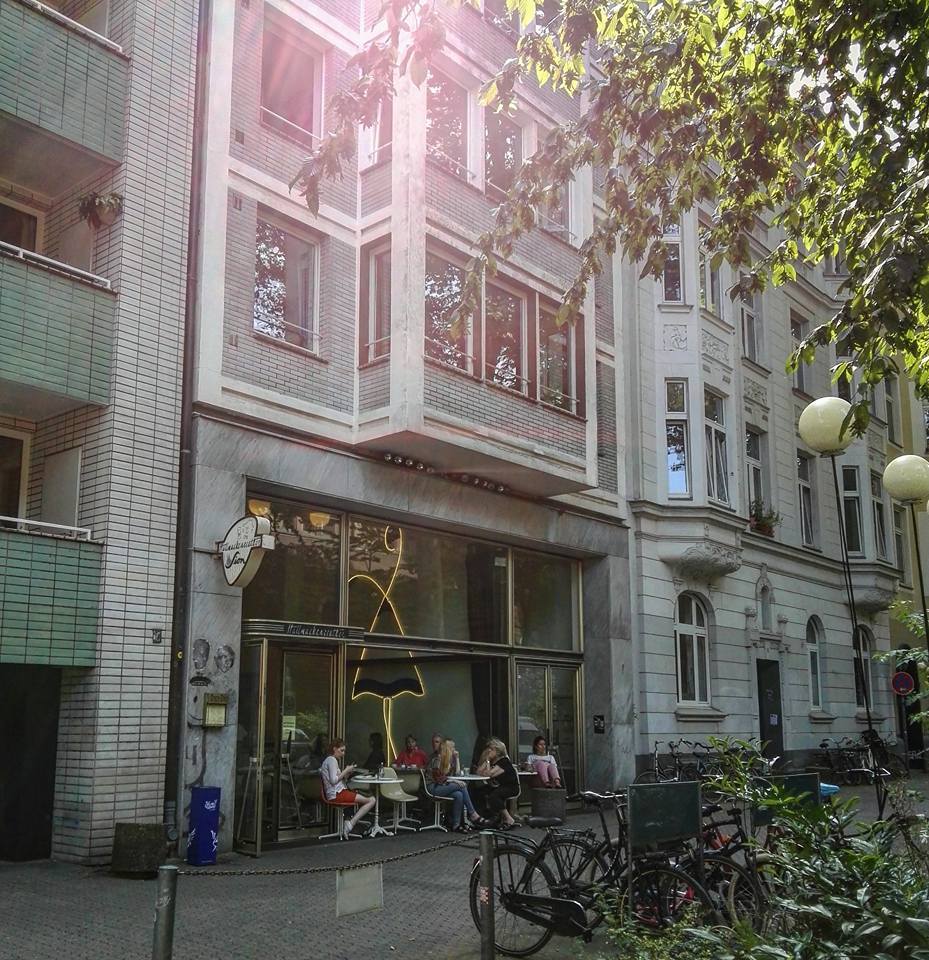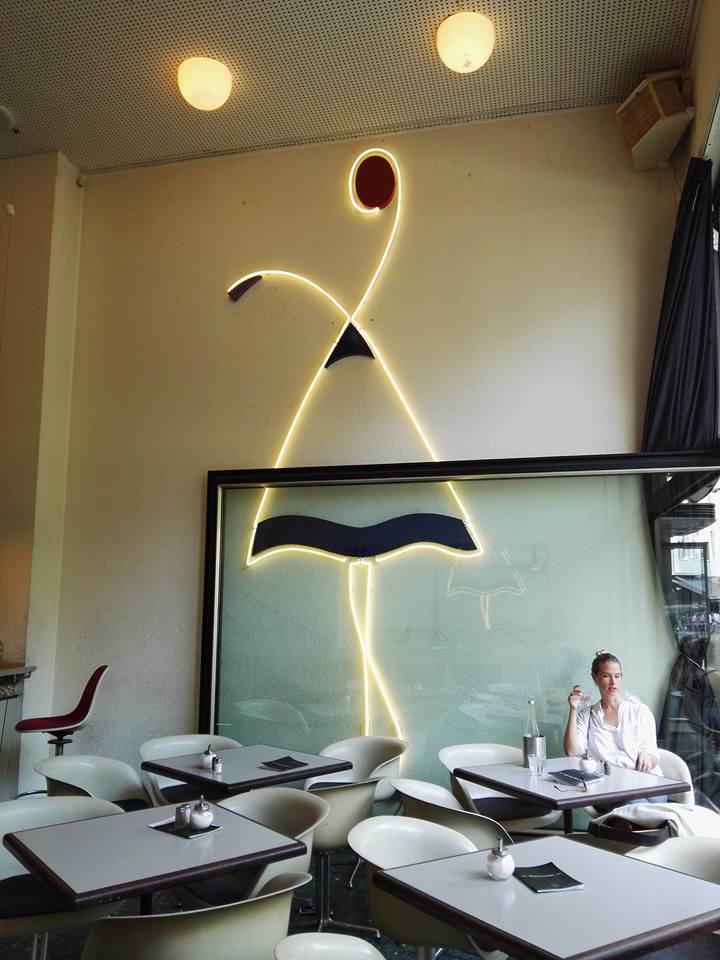 …..Ever wonder why it's called Eau de Cologne?
Eau de Cologne ("Water of Cologne" is perfume that originated from Cologne– originally mixed by Italian-born Giovanni Maria Farina (sometimes referred by his Germanized name, Johann) in 1709. He made Cologne the perfume capital of the 18th ceentury, supplying all the great royal houses of Europe. (Some famous fans include Napoleon Bonaparte, Marlene Dietrich, Romy Schneider, Bill Clinton and Princess Diana.) The Farina Museum is today the world's oldest perfume factory still in existence, run by 8th generation family members.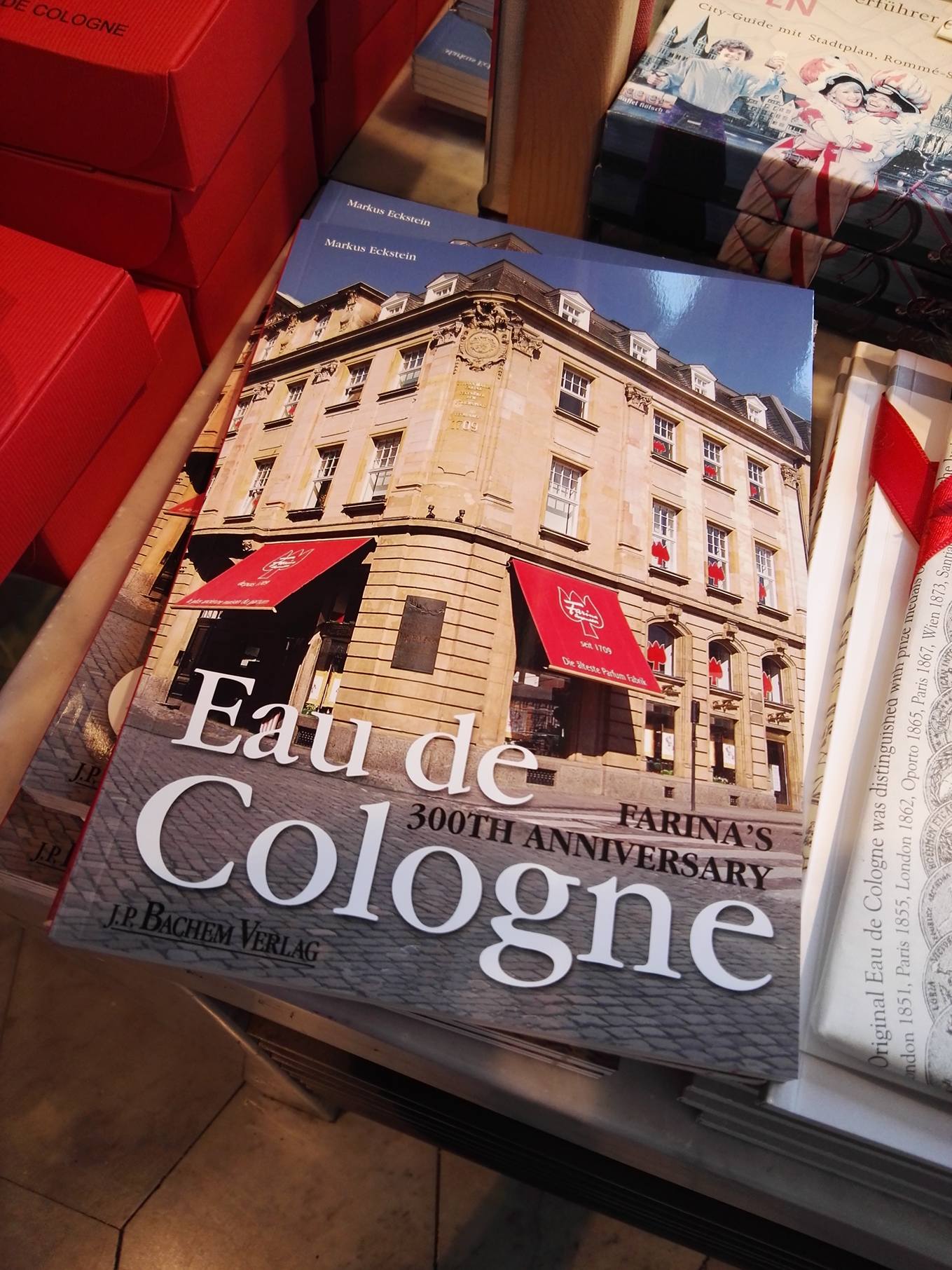 For more information on how to get to Cologne from Southeast Asia, Singapore Airlines has launched its direct flight to Dusseldorf. Read about it HERE.