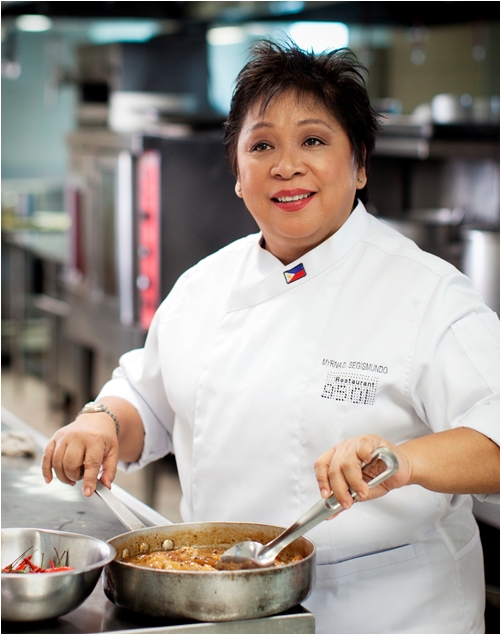 Happy Independence Month, Philippines! Philippine Independence Day (Araw ng Kalayaan) is celebrated every June 12 . To mark this occasion, the Peninsula Manila spotlights the very best of Filipino cuisine with its (annual) two-week food festival by Chef Myrna Segismundo from June 16 to 29, 2014.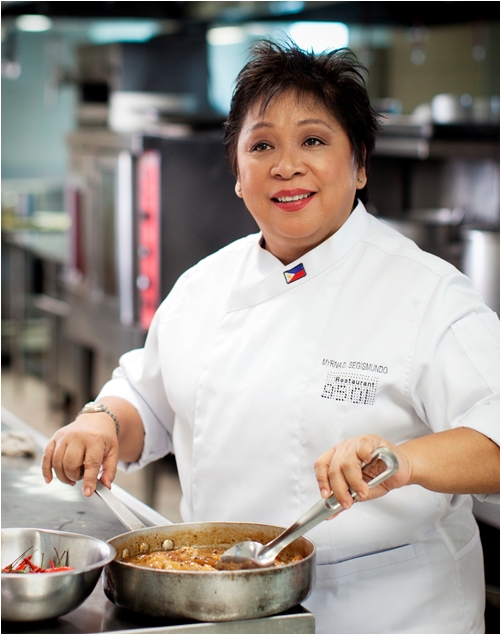 The best news– and what makes it different this year– is that the Filipino specials of  the managing director of Restaurant 9501, (the executive dining restaurant of ABS-CBN Broadcasting Corp)., co-author of the Kulinarya cookbook and ambassador of Filipino cuisine are not just limited to the buffets at Escolta, but are also offered ala carte at The Lobby. (You do know that The Lobby is open 24 hours, right? ;-))
Aptly named, "From My Table to the Peninsula's: A Celebration of Chef Myrna Segismundo Recipes and Culinary Memories in Escolta and The Lobby," the festival includes Chef Myrna's old stalwarts, Tokwa't Baboy with silken tofu and crunchy pork bits served ceviche-style and Paella Binagoongan of shrimp-paste flavored rice topped with pork, salted egg and mango strips. So are her Crusted Pork Estofado of tender pork in a buttery pie shell and her perfectly cooked Roast Beef Adobo.
"Responsible gaming," however, is how Chef Myrna describes this. "I'm gambling on taste combinations, but staying true to the classics. Filipinos like to eat with condiments and dipping sauces, and this is what makes Filipino food different from the rest. We haven't given enough attention to our condiments and sauces." Sure enough, this year, she has the  Dinuguan Longganisa — a beautiful take on the pig's blood stew (yeah, I was one of those who used to shudder at the dish, too)– fried to a crisp sausage, served with a pickled green mango salsa. Definitely a must-try!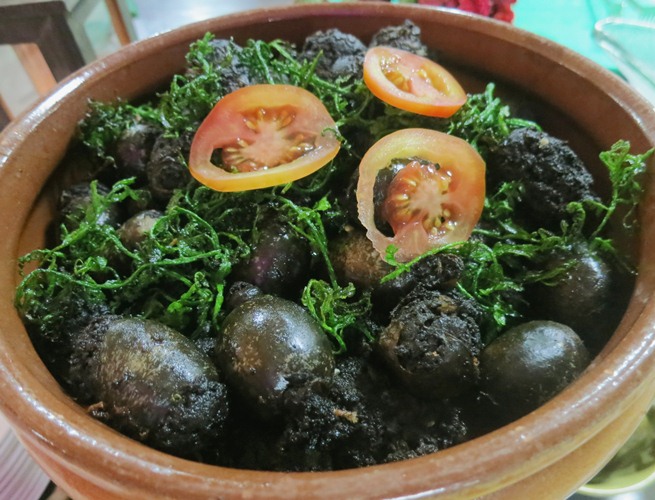 She also turns our  famous adobo into a pate; and kesong puti into a silky smooth mousse (my favorite!)– they are fantastic together, too, slathered onto a pan de sal.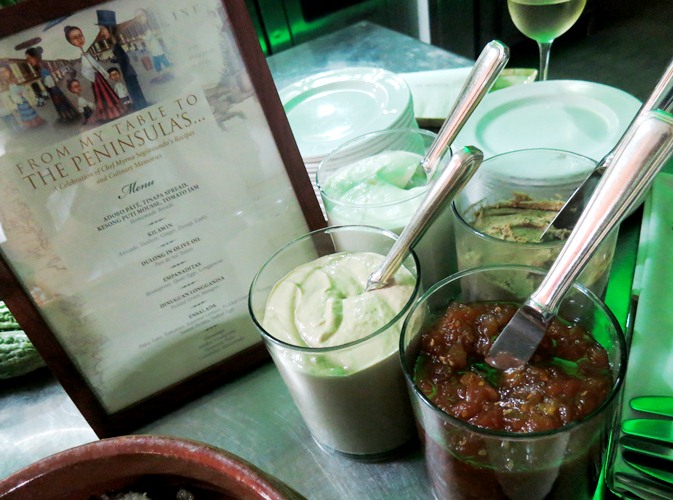 I love raw appetizers, especially the kilawin, which is really healthy, too.  Chef Myrna serves our local fresh white fish cooked in vinegar, topped with avocado, shallots, ginger, dayap (local key lime) and leeks– a really beautiful plate!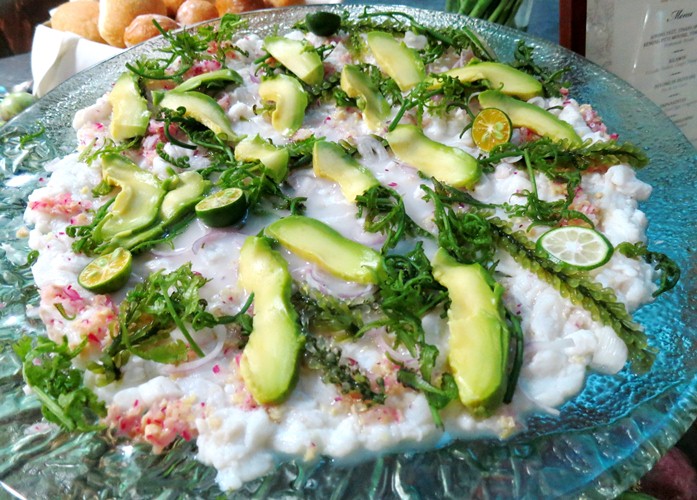 There are also six kinds of lumpia (spring rolls)– three fresh and three fried.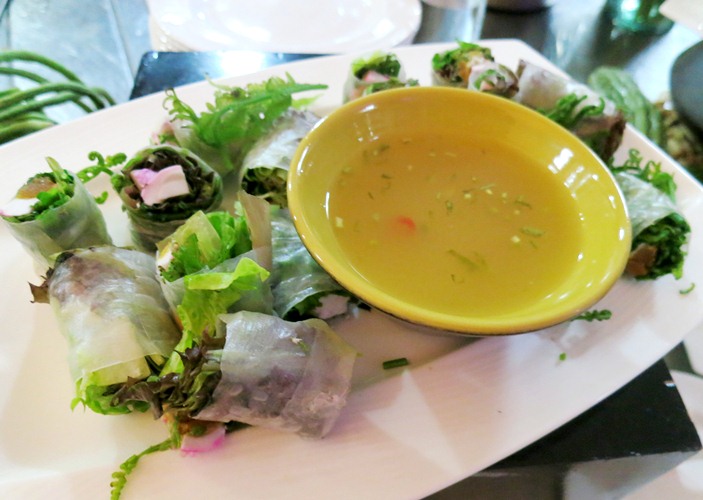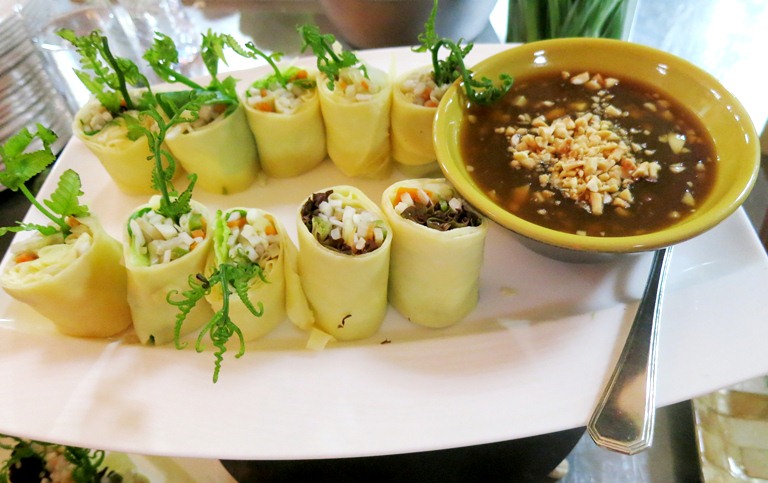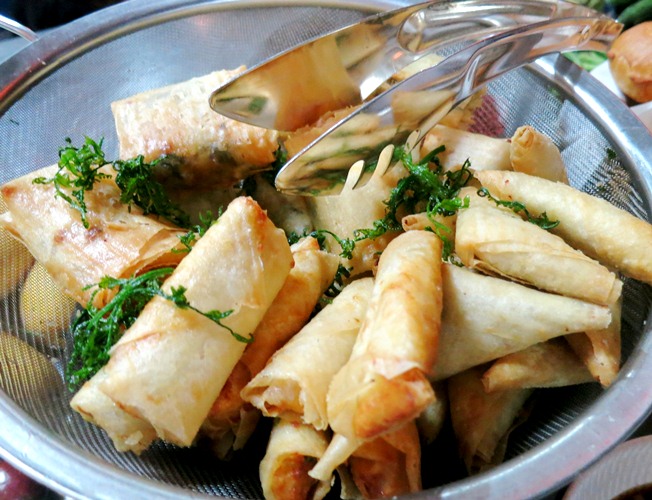 And of course, a Filipino food festival cannot be complete without or famous suckling pig, and Chef Myrna's signature Boneless Lechon makes an appearance again this year, served with red wine-liver sauce and stewed fruits.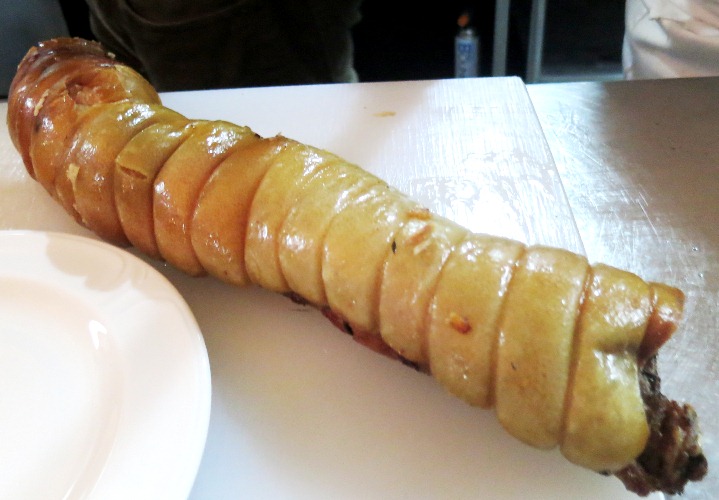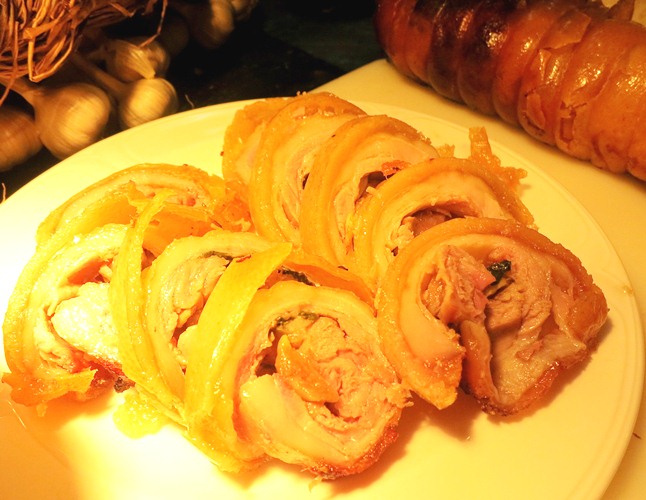 For dessert, the popular Queso de Bola Cheesecake (Chef Myrna was the first to make this and has since been copied in numerous restaurants around the metro), the Banana-Langka (Jackfruit) Turon and her version of Suman at Mangga (Rice Cake and Mango) are stars.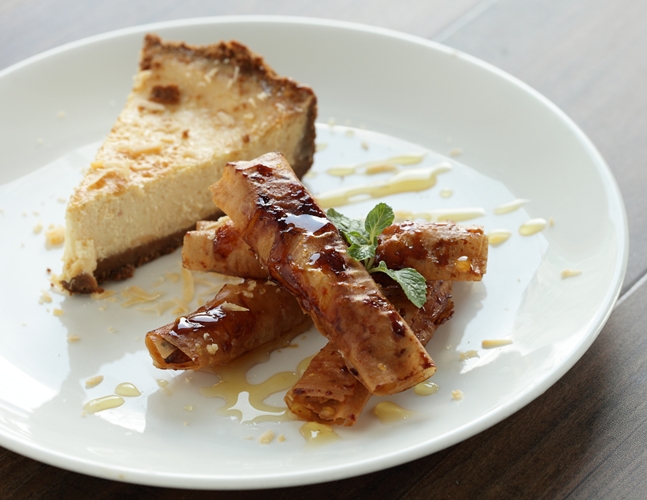 Expect some of our local beers– and no, none of that commercial stuff but rather, lovely, craft  beers by Katipunan Craft Ales and Craft Point Brewing Company— as well as Buko (Coconut) Martinis!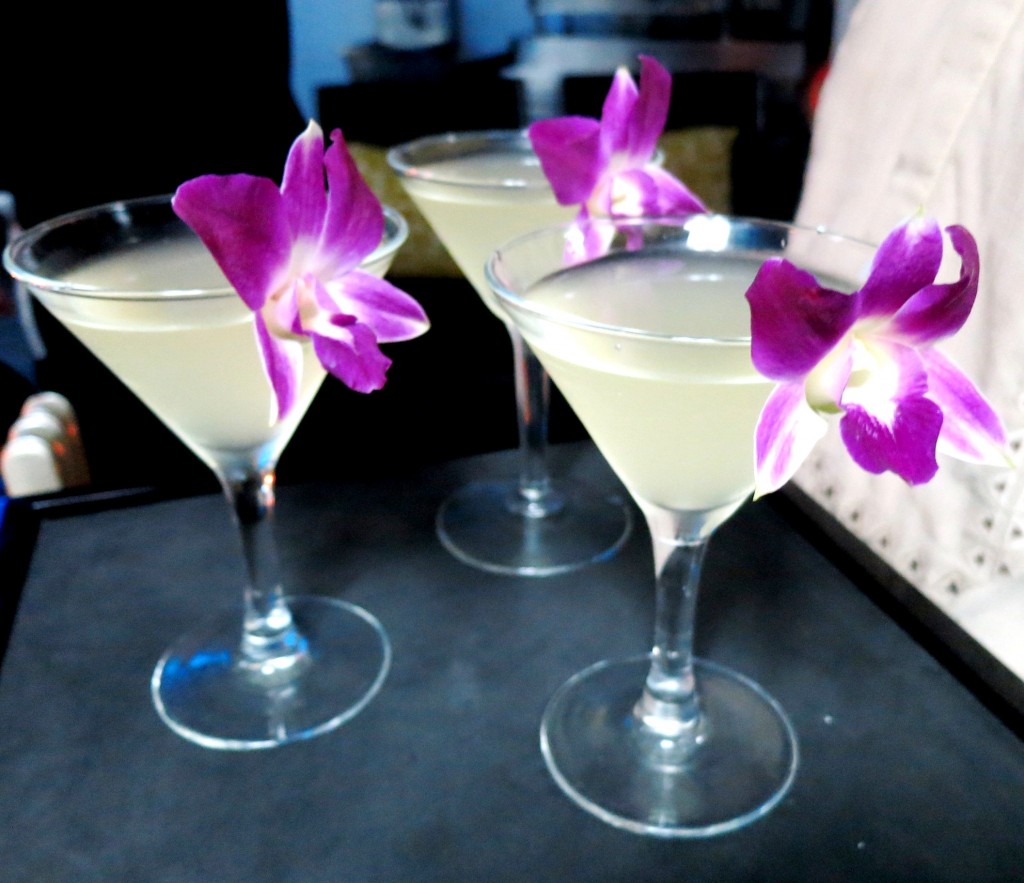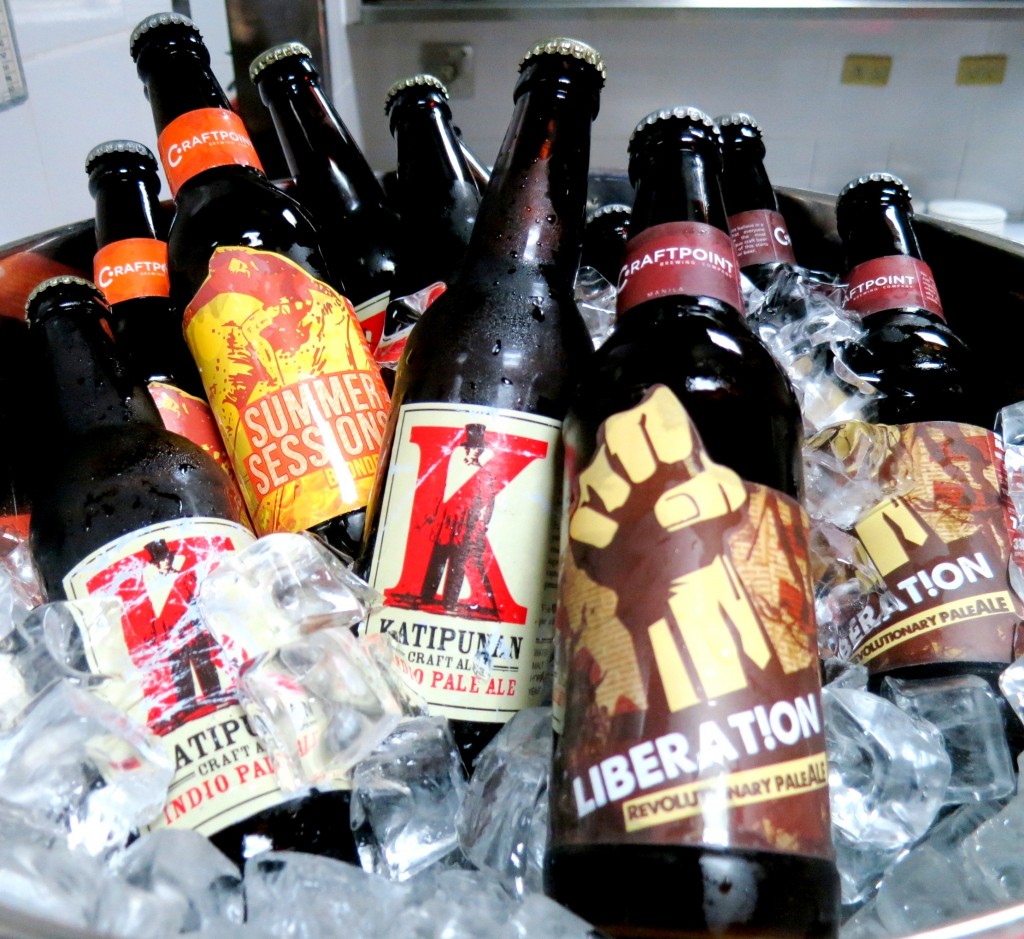 I urge you to check the food festival out this week or the next! If you have foreign friends/ clients or balikbayan friends, now is the chance to (re-) introduce them to Filipino cuisine!
Congratulations to the Peninsula Manila and Chef Myrna!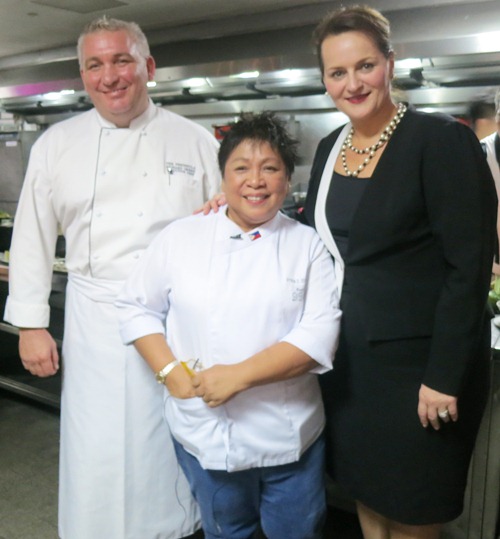 The festival runs from June 16 to 29, 2014.  It is available at Escolta's lunch and dinner buffet with prices at P1,530++ for lunch from Monday to Saturday, and P1,750++ for dinner from Monday to Thursday. Buffet dinner evey  Friday and Saturday is at P2,000++ while The Ultimate Sunday Brunch is priced at P2,200++. Guests can also sample Chef Myrna's specials at The Lobby.
For inquiries or reservations, phone (632) 887 2888 or e-mail diningpmn@peninsula.com