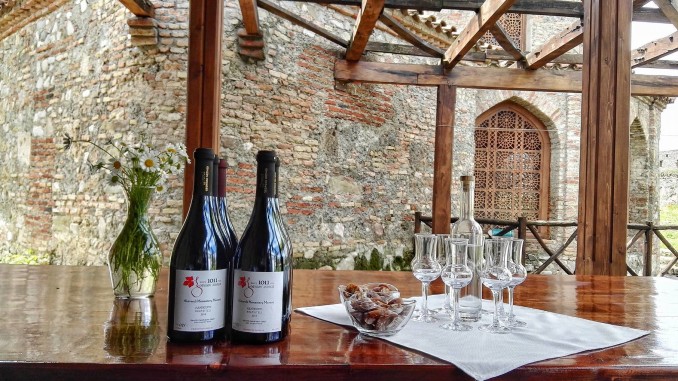 Before I left for Georgia (the country), I quickly did some research on their wines. Rkatsiteli, Saperavi, Tsolikouri, Mtsvane… I'd never heard of these grape varieties before. This is apparently because Georgia, which has an 8,000-year-old wine culture— the oldest in the world– also has about 500+ grape varieties endemic to their soil! And while I tried to cram as much information as I could in my brain,  when I got to Georgia, it was only when I sat and sipped when I first truly got to experience how unique and distinct Georgian wines truly are.
Not going to lie, my first few sips, were like.. whaaat was that? But after a little while, I slowly fell in love with Georgian wine– qvevri-style wines to be specific, where grape juice is fermented with the grape skin in the clay pot vessel (the qvevri!) buried under the earth. (They also have European-style wines (stainless steel tanks) but the qvevri is so unique to Georgia, I would really recommend enjoying them as much as you can while there. My chef-friend Francesco Manalo described it accurately, "Georgian wine will shock you if you haven't had it before. It's different and distinctive. It's fresh, tannic, uber unique and juicy." And winemaker Beka Gotsadze of Gotsa Wines best explains the growing interest in Georgian wines globally, "The [Georgian] wine market is growing because people are tired every year of chardonnay, cabernet sauvignon, etc…. they want something 'new.'"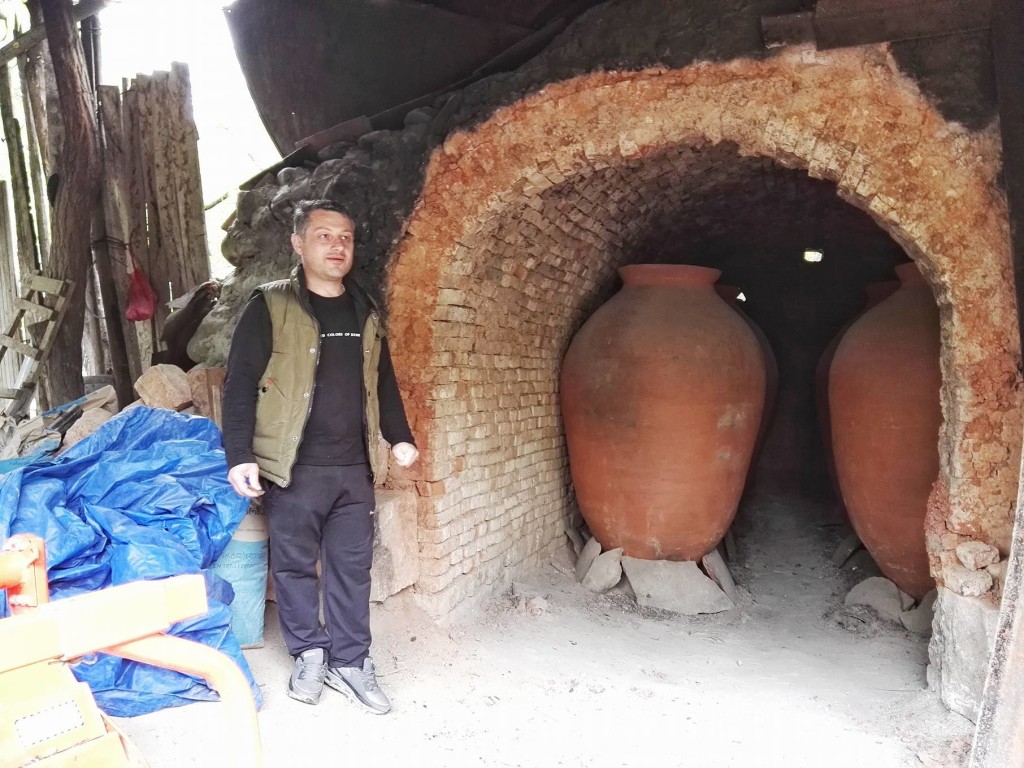 Here are some of the more common grape varieties you will encounter in Georgia:
White
Red
Saperavi – The most widely planted red grape variety in Georgia, which means "dyed" that makes wines ranging from dry to semi-sweet.  It is a hardy variety that can endure freezing temperatures and it produces high acid wines that are deeply colored, have well-balanced tannins, full bodied and can age well. (Source: The Winerist)
Tavkveri –originates in Kartli and is a late maturing grape. It likes limestone soils. Most wines are easy to drink dry or rosè wines with lots of rose and red fruit. Tavkvevri makes pleasant, easy drinking wines that are not for aging.  (Source: The Winerist)
Also, I want to tell you the wineries during my trip. Most of them are in the wine region of Kakheti (where 70% of Georgian wine is produced) and Kartli in the east, but Georgia also produces wine in Imereti, Samegrelo, Guria, Ajaria, and Abkhazia in the west. Taste Georgia organizes these amazing visits to the wineries that don't just stop there– you also get to have dinner at their homes– my goodness, say hello to the most hearty and delicious home-cooked meals or should I say supra (feast!) ever!!!– and interact with them. How's that for special??
These were the winemakers and producers we visited:
Dr. Eko Glonti was a former anesthesiologist and ran a geology company. He became  a winemaker by chance because he was dissatisfied with the wines in the market. He uses the qvevri-style method at his organic winery, and works closely with local artisan grape-growers. I love his Tsolikouri and Saperavi (he makes it under the label Gvino;  and the only one that's not made the qvevri-style, but in stainless steel tanks). Dr. Glonti is known to host wonderful dinners at his home in Tbilisi- where you can sample his wines over delicious home-cooked dishes- which can be arranged by Taste Georgia. "They make wine with lots of flavor and defined tannins," describes Sweden-based wine expert Magnus Reuterdahl of DinVinguide.se "Due to the freshness and acidy in the wines they still are elegant in a rustic sort of way and have great complexity. Absolutely love them." I do, too. PS His wines are available at Michelin-starred restaurants, including The Fat Duck in the UK.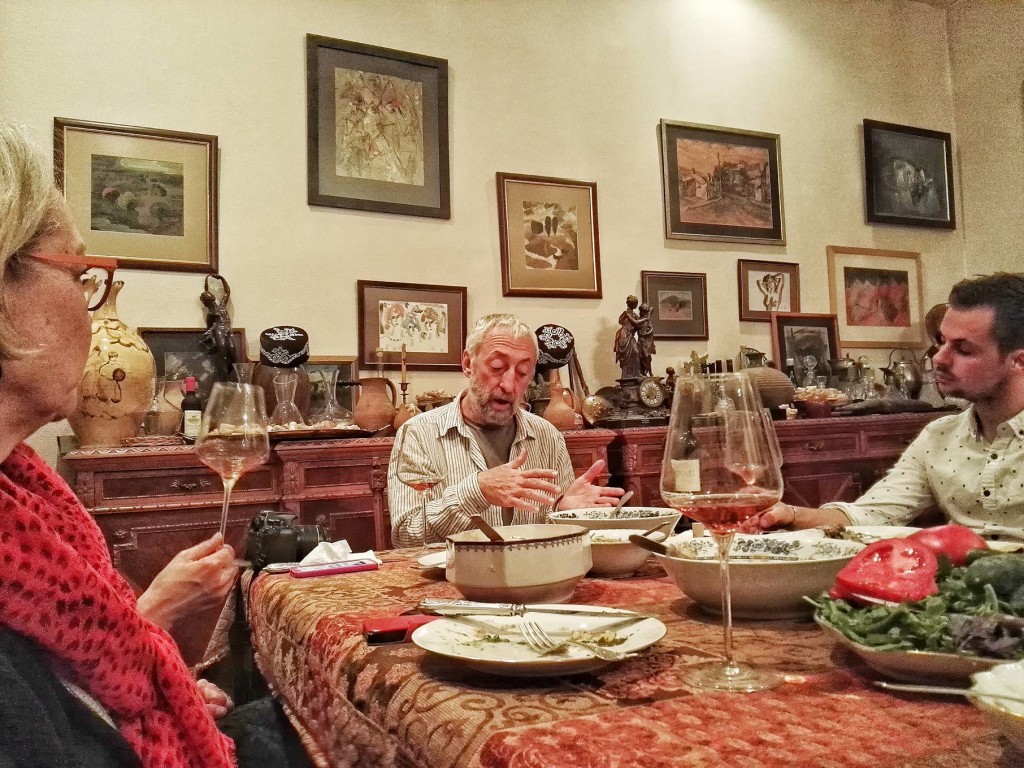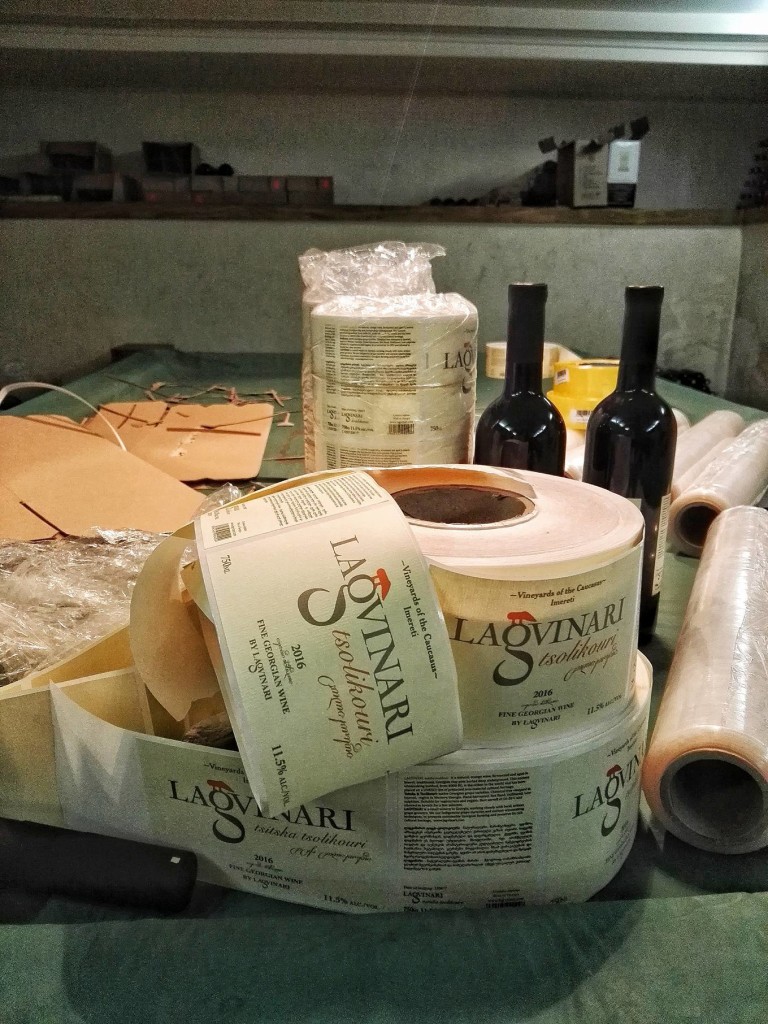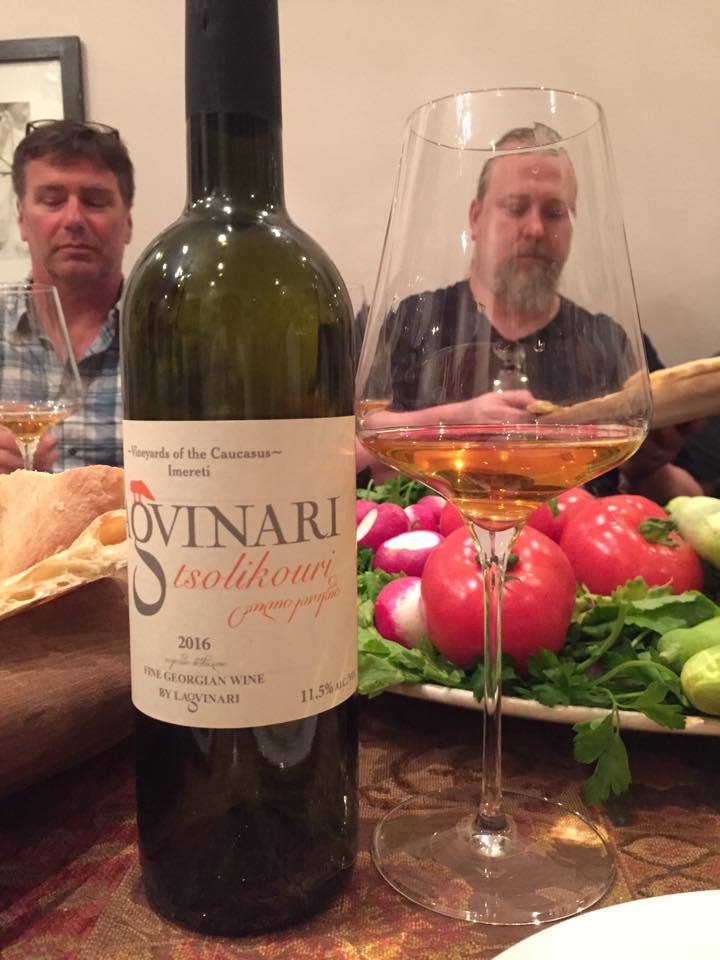 The stunning Alaverdi winery is a monastery dating back to the 11th century where monks make the wines. Hence, their slogan proudly reads, 'Since 1011.' Here they refer to their orange wine, naturally made from rkatsiteli grapes in a qvervi, which Georgia is so known for as "dry golden wine." Alaverdi is considered quite pricey for Georgian standards, and they are exported heavily overseas.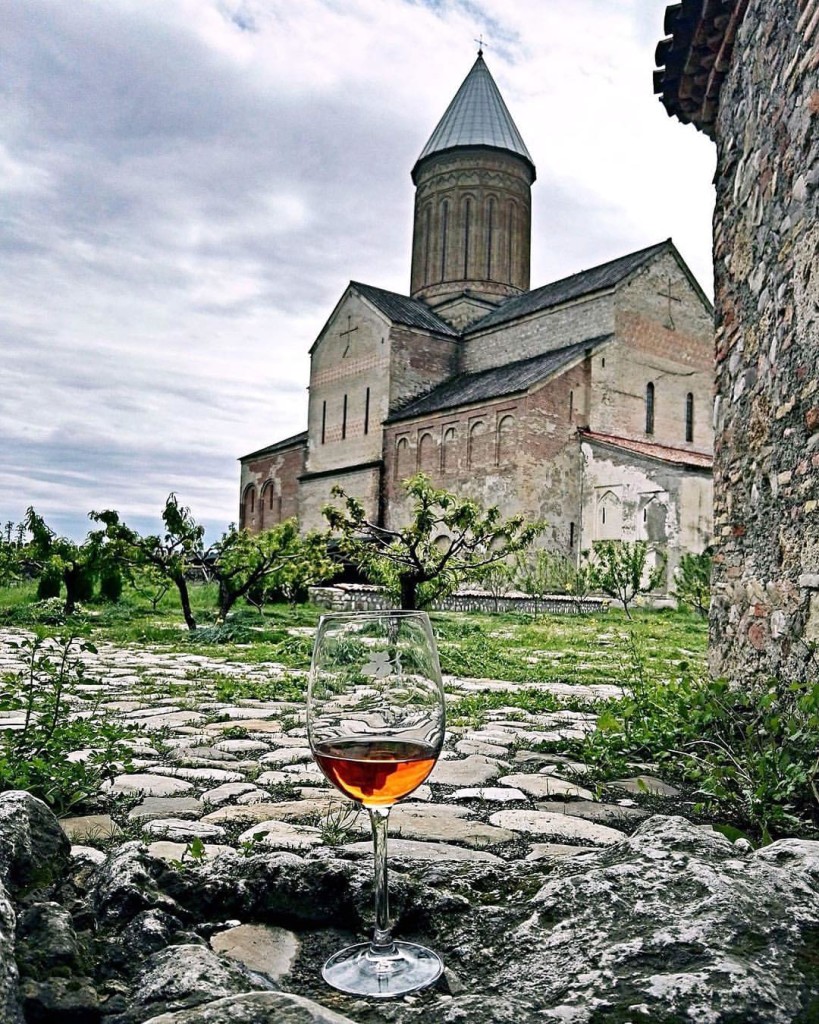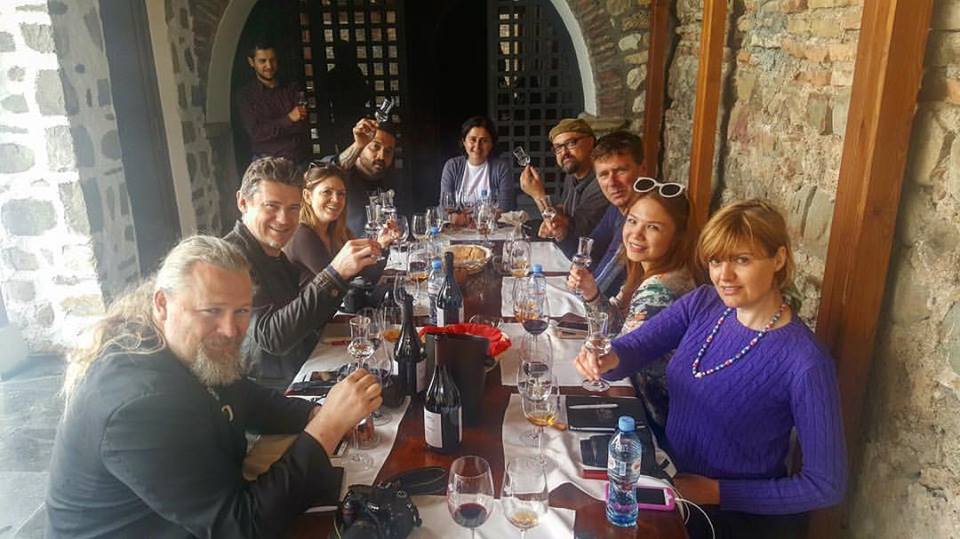 ORGO
Orgo is a family winery made up of Giorgi Dakishvili (of Schuchmann and Teliana Valley)– considered a rockstar in the Georgian wine industry– with his son Temur. The line of wines are made  from old vines that are at least 50 years of age, and are made qvevri-style. "Orgo is a great introductory wine for people who are new to this style of wine," says Taste Georgia's Sarah May Grunwald. "Long skin contact in qvevri produces wines that aren't so common and usual to the average wine drinker, and in some cases they are so complex and funky they can be TOO extreme for some. Not so with the Orgo line of wines. Gogi is a modern winemaker and adheres to strict hygienic codes which produce very clean, fun, easy to drink and complex wines. The cellar is relatively new and the average time for maceration is 14-18 days followed by 6 months maturation in qvevri."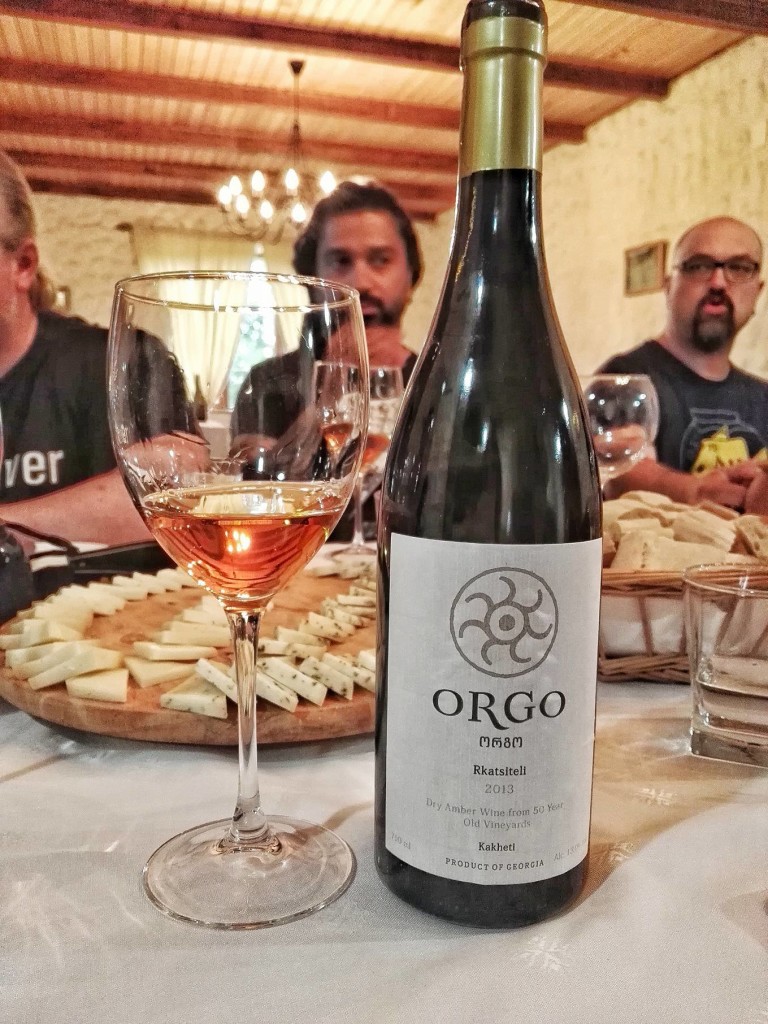 Iago's Winery by Iago Bitarishvili in Kartli makes the best Chinuri (a variety indigenous to the Kartli region where his winery is located). Grapes are harvested when not only the grapes are ripe, but the stems are ripe as well, and both are put in the qvevris without pressing. This approach allows Iago to make wine without filtration or sulphur as the stems naturally filter the wine as they settle. All wines are produced in qvevri, some of which are over 300 years old. Currently Iago produces around 5000 bottles of Iago's Wine. "[Iago's] chinuri is perhaps one of the most elegant wines I've tasted from Georgia," shares Sweden-based wine journalist Magnus Reuterdahl of DinVinguide.se, and a frequent visitor to Georgia."Lovely floral notes, great freshness, soft tannins and lots of personality. His wife also makes great wines under the name Mandili, not to be missed!"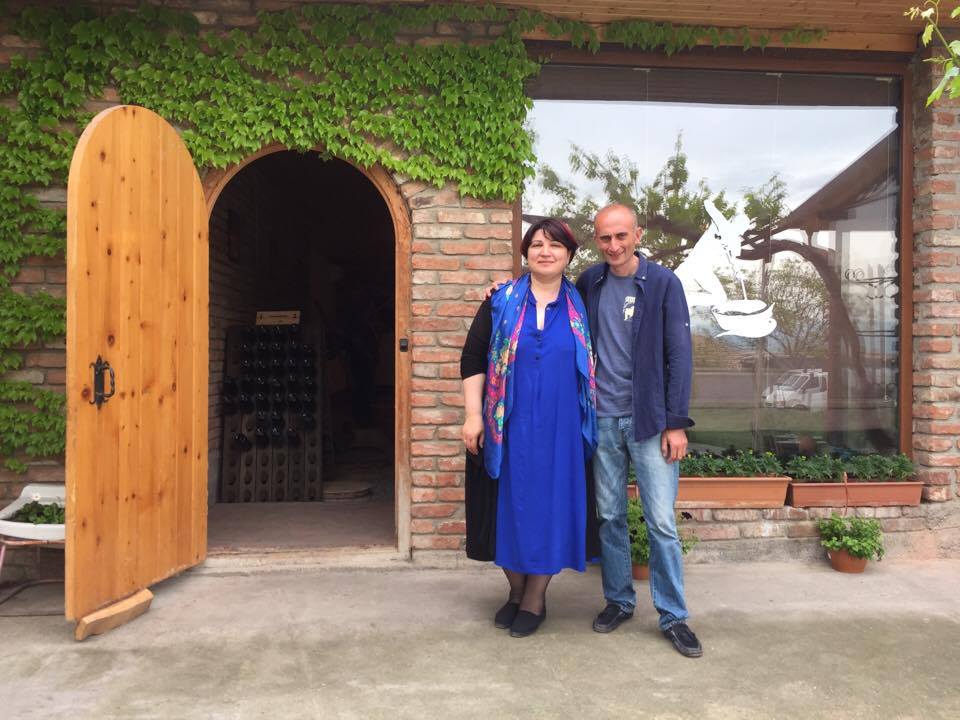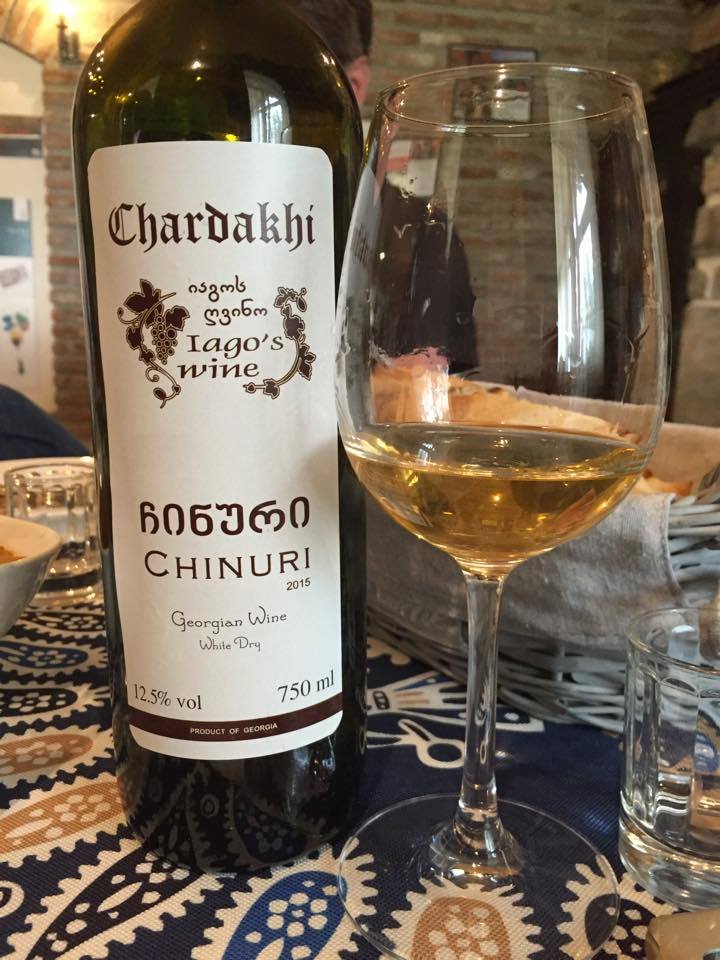 G Wine was founded by Giorgi Muchaidze, former Minister of Defense in Georgia, and two of his close friends in 2013″G Wine is a very special small winery, created and nurtured by people who have tremendous passion for wine," describes Alex Baduashvili, wine educator, Brand Ambassador at Chateaux Mukhrani. "The balanced, elegant structure of their natural wines is a proof of full dedication to wine craft."  What's unique about them is that they blend Georgia's famous saperavi grape (80%) with cabernet franc (20%), producing a wine that's refined in tannins and balanced in acidity, and their 2015 recently picked up a silver  medal at this year's Tbilisi International Wine Awards, held in parallel with WinExpo 2017.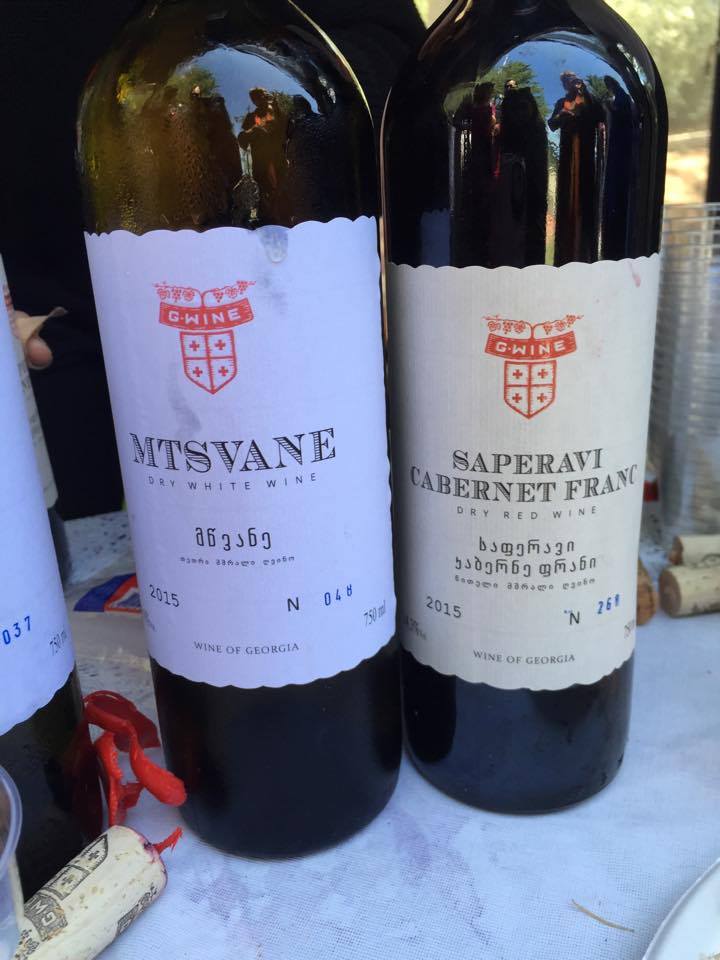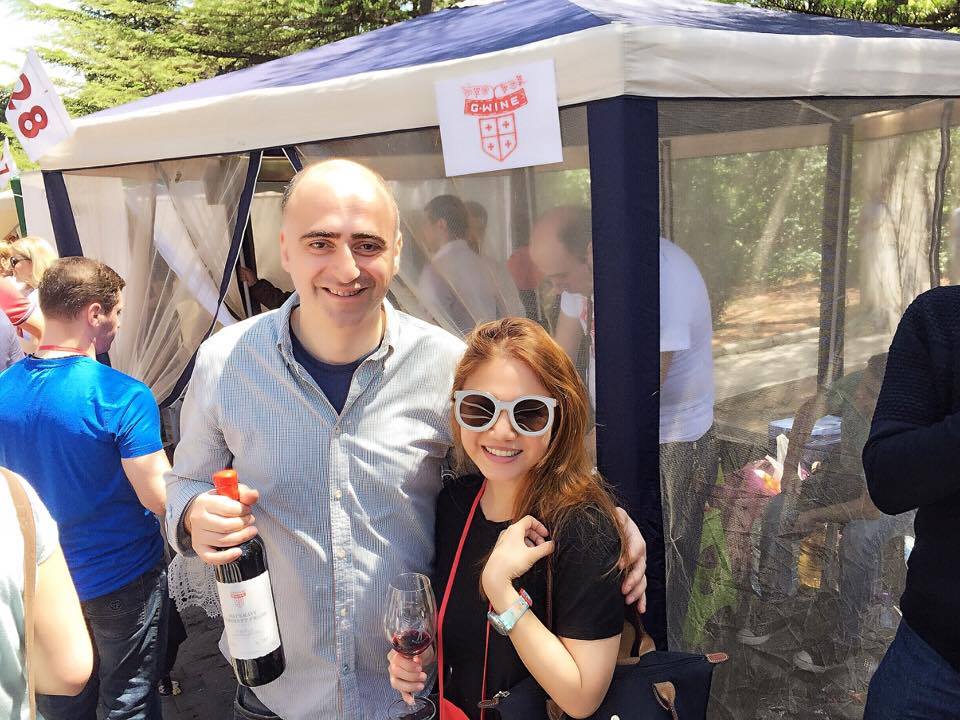 Schuchmann is one of the largest wineries in Georgia, producting around 1.5 million bottles a year, and exports heavily outside of Georgia, America, China, Mongolia, Japan as some of the countries. Its facility is set in a nice hotel and resaurant, the closest to what a typical winery in Napa Valley would look like. Most of their wines are now made "European-style," fermented and aged in  stainless steel tanks (70%)and 30% in qvevri, under the Vinoterra label. They have a beautiful hotel, a spa, and a restaurant overlooking their vineyards– probably the closest to a Napa-style winery in Georgia.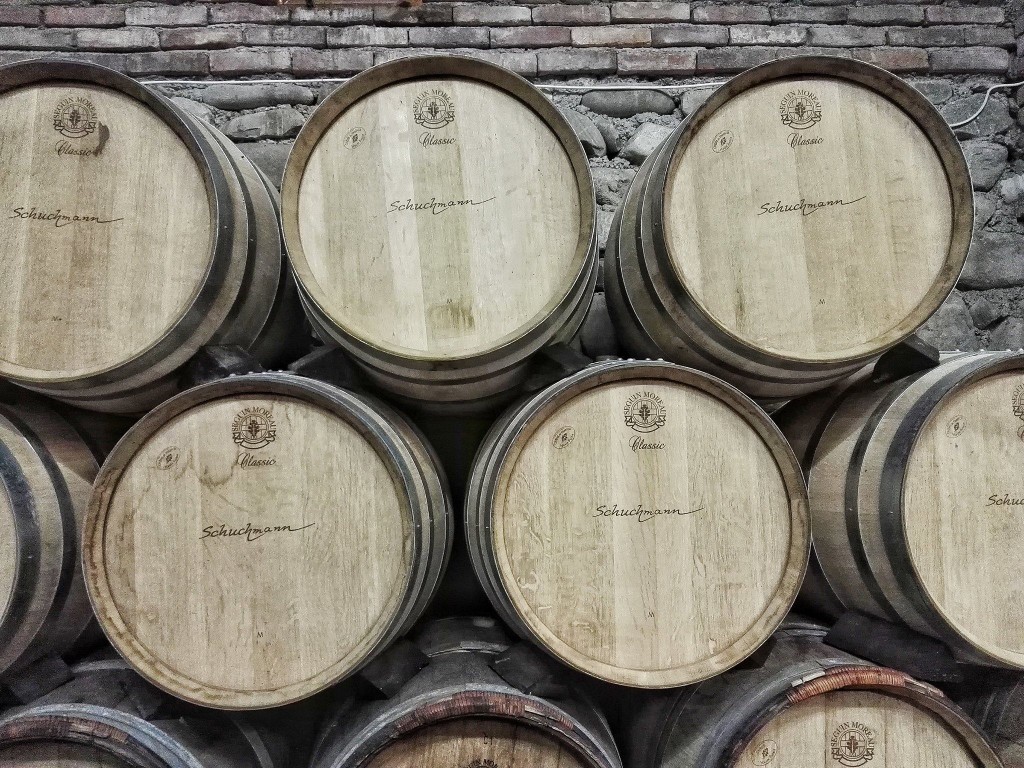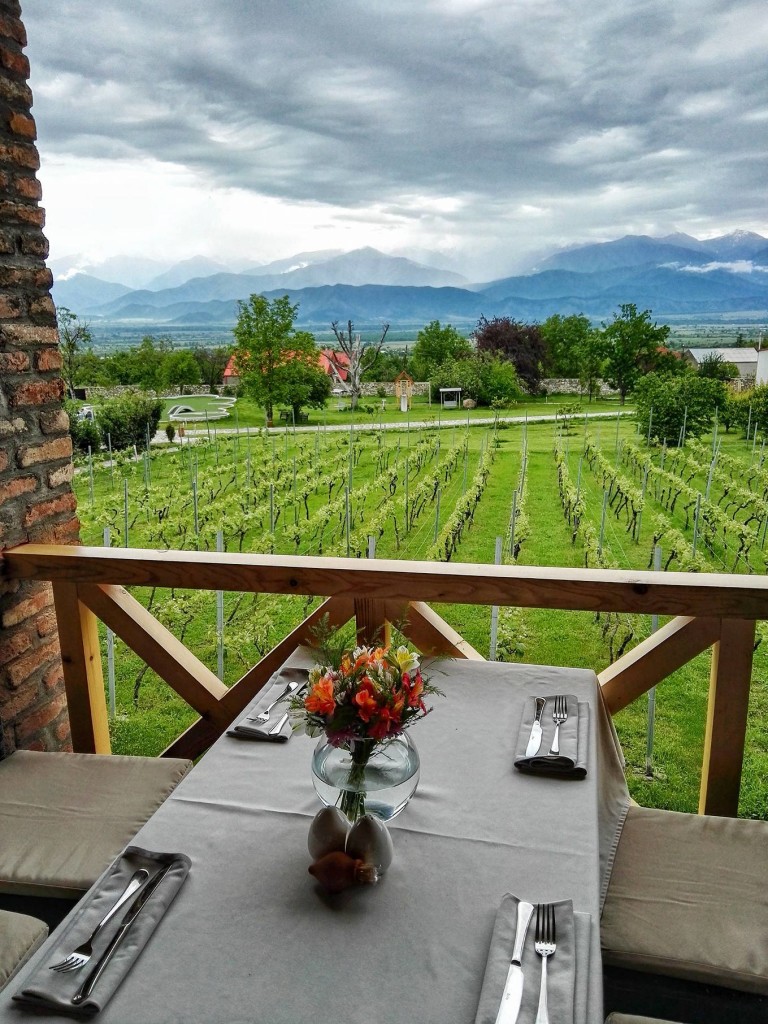 Pheasant's Tears, like Schuchmann is another winery where you've probably come across when reading about Georgian wine in American media. Owned by American John Wurdeman, an American painter who first came to Georgia in 1996 (and eventually relocated) and Gela Patalishvili, a winegrower whose family has been connected to wines for generations. All their wines are made qvevri-style. They are at the heart of Sighnaghi, often considered the prettiest part of Kakheti, and have a restaurant that serve delicious Georgian cuisine using fresh and organic local produce.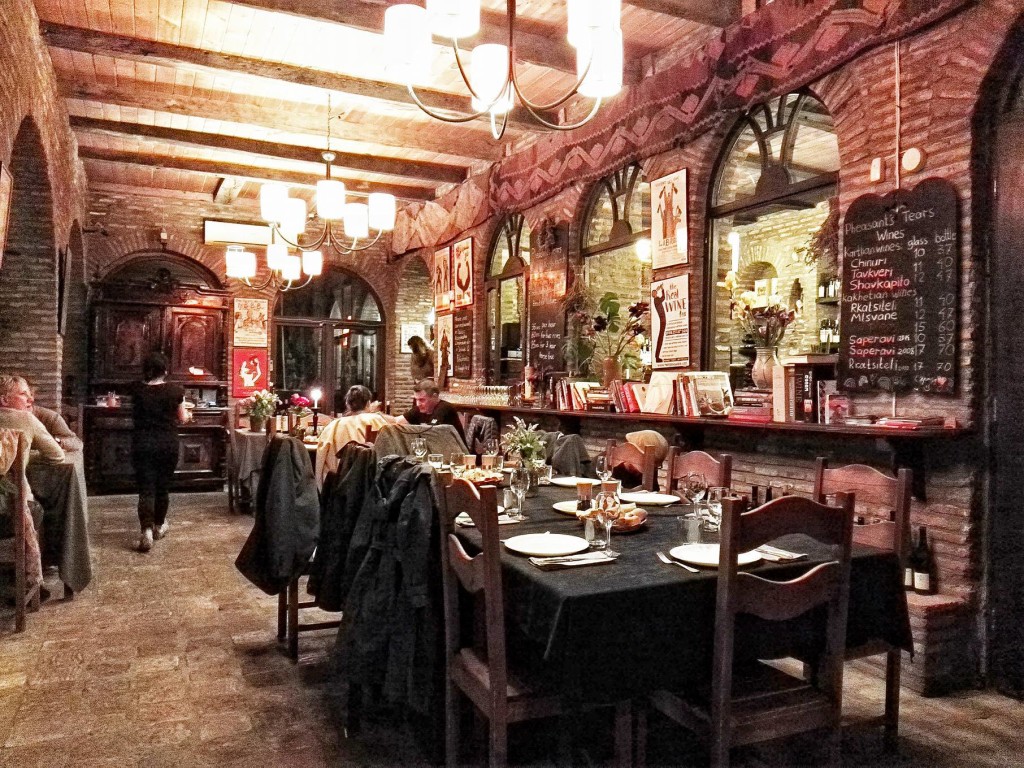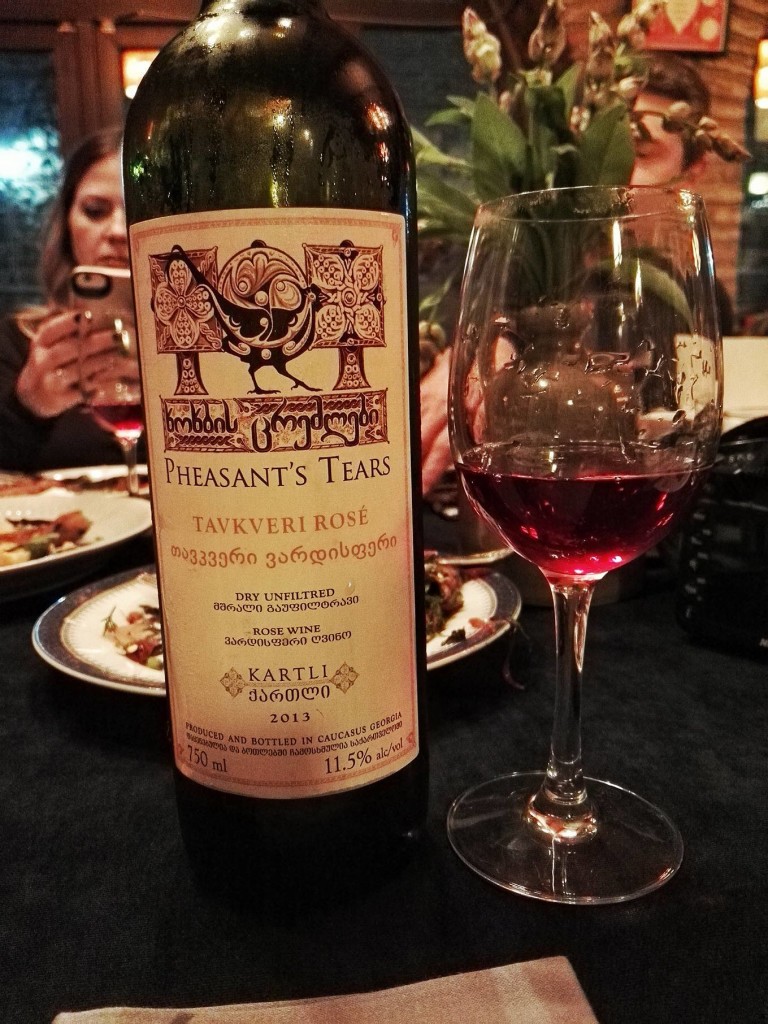 "Family-run Gotsa wines is among my top favorite Georgian wineries," shares Bruno Almeida, sommelier of Dirty French in New York City. "Beka Gotsadze is full of energy, very enthusiastc, resilient and quite adveturous with the use of innovative winemaking methods in qvevri. Behind every bottle, there's a story, people and tradition. His wines are a true expression of his character, his family and Georgia. Can't seriously wait for his Petnats. Gaumarjos!"  I think Bruno described it pretty accurately!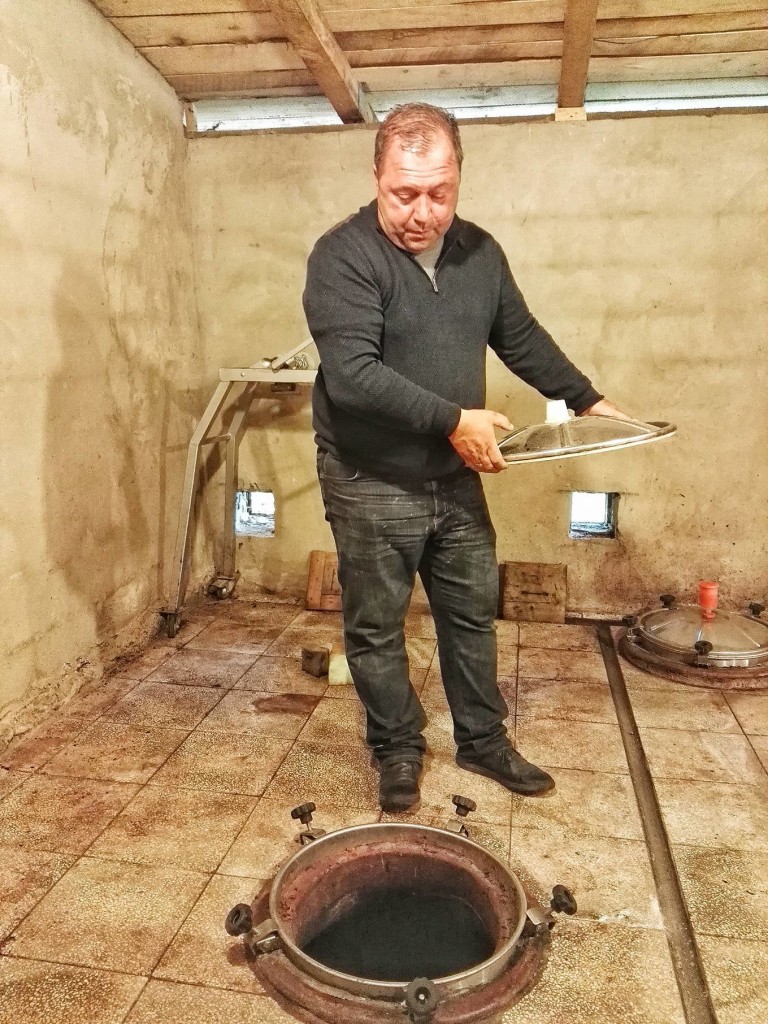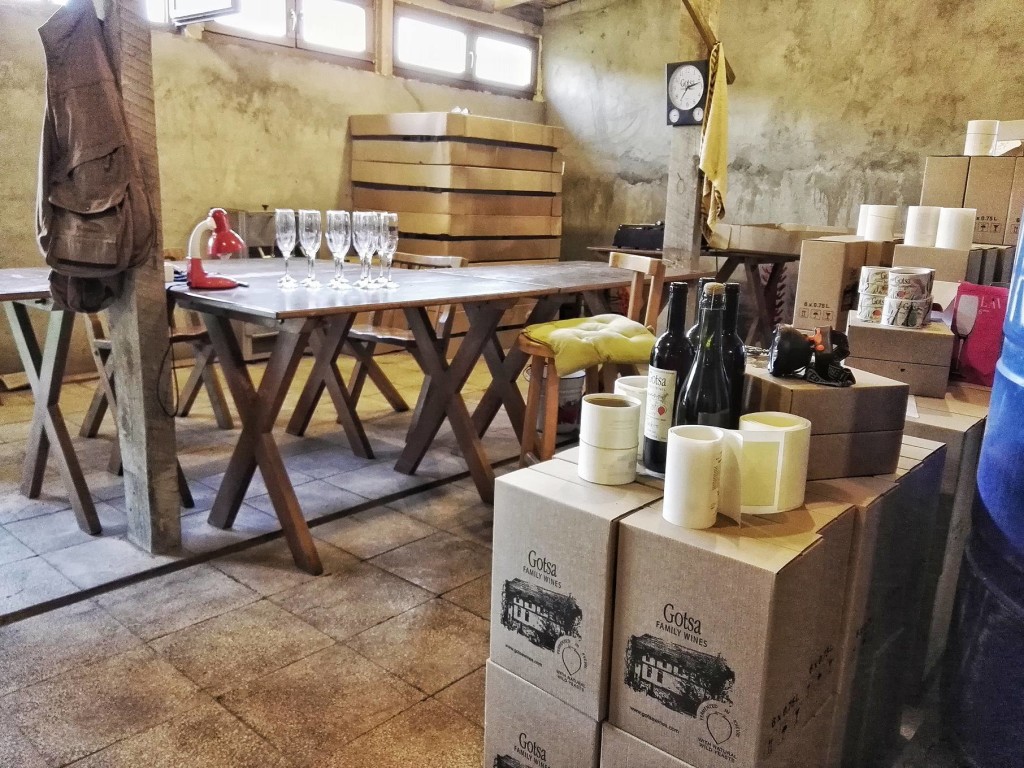 Bolnuri is located in Bolnisi (an hour from Tbilisi),  where while the history of the wine region dates to almost 8,000 years ago, was only revived 200 years ago by the Germans who settled here. Brothers Cellar and Bolnuri are family-owned and they are right across the street from each other. Winemaker Guram Abkopashvili believes that "the wines from Bolnisi helped warriors and soldiers fight better but the wine from Kakheti kept them safe." His grandfather lived with German communities and made wines the same way they did– by pressing grapes and leaving it the until all the juice comes out, and then aging them 120-year-old oak barrels. It is a small family wine cellar with a heart. I had one of the best Georgian supras here– they really made us feel at home. <3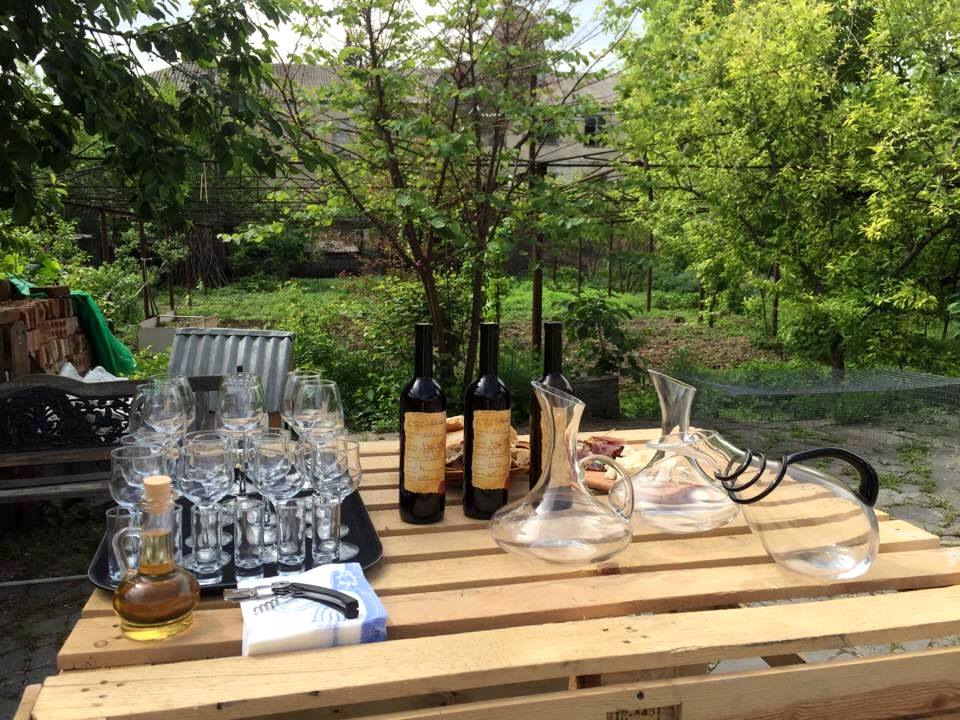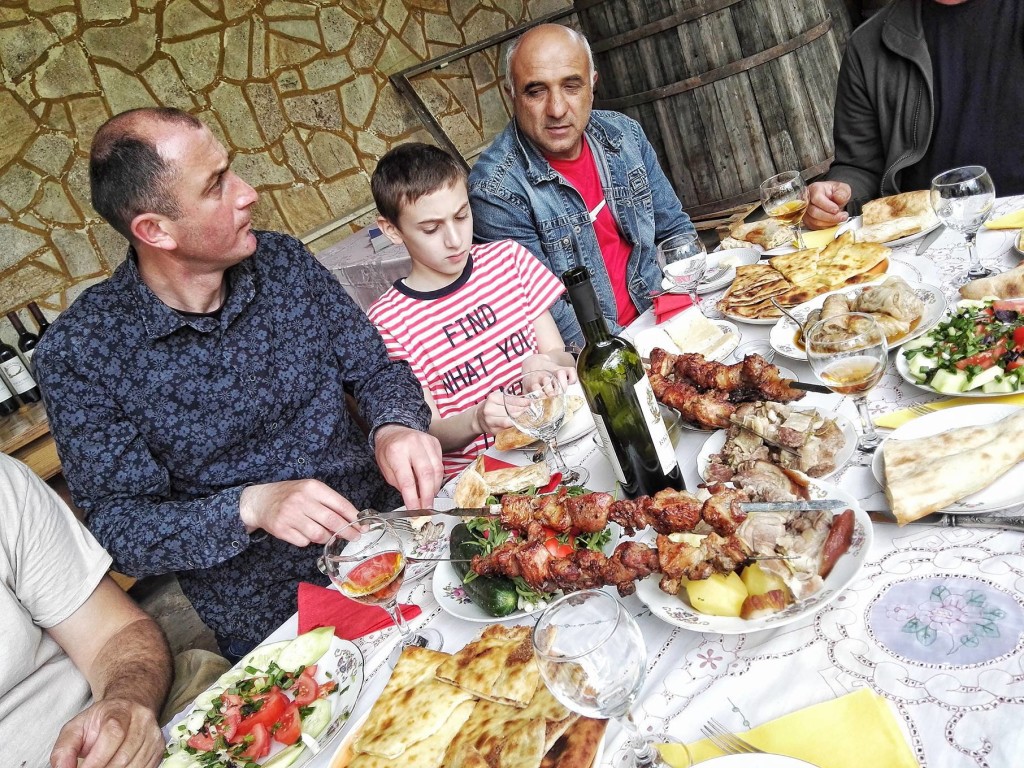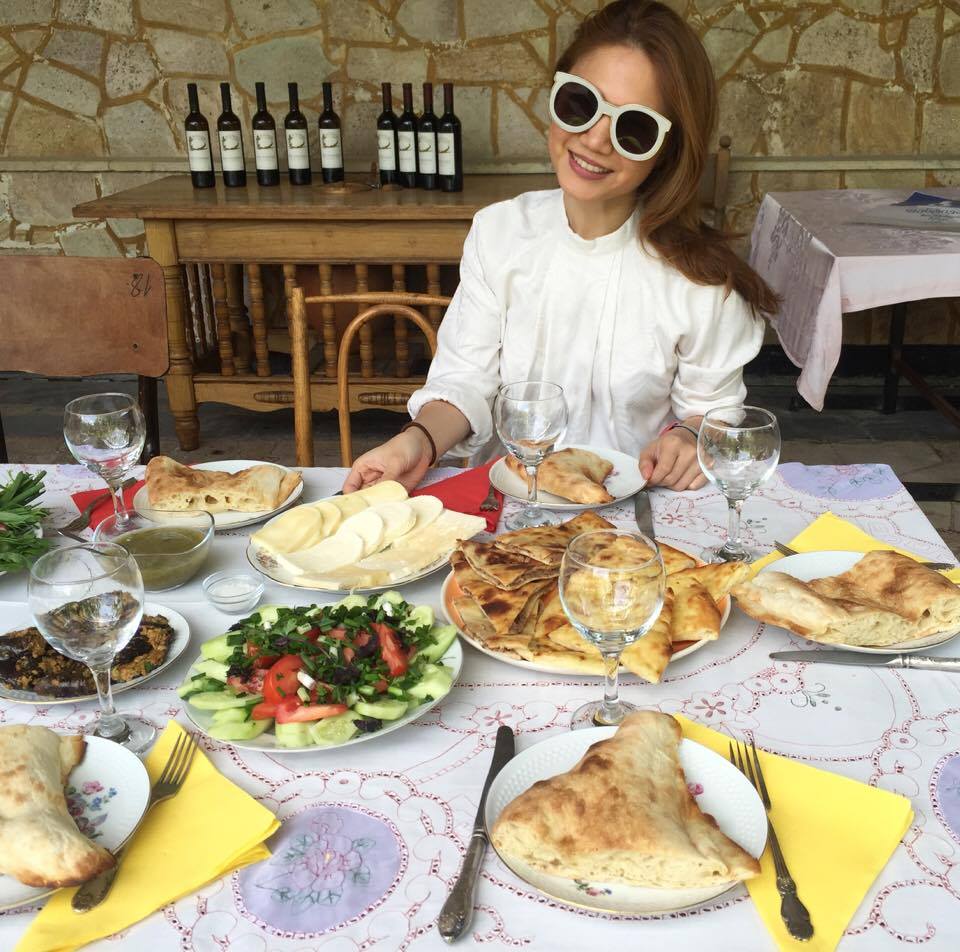 *NOTE: If you are in Tbilisi and want to experience these gorgeous qvevri-style wines– I'll tell you they're not available at just any bar! My fave wine bars to go to are: Vino Underground, G.Vino and Amber Bar.
**Visits to these wineries– just like mine– can be booked through Taste Georgia. xx