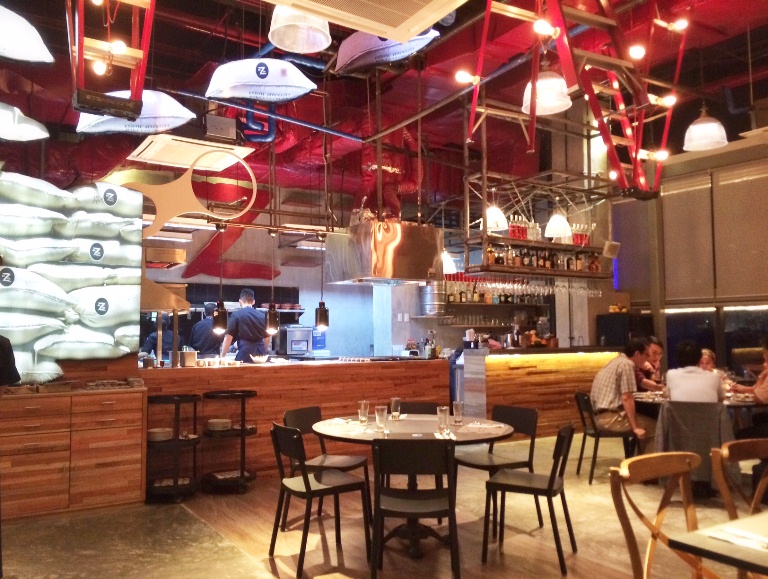 On Sunday, February 1, 11 AM to 1 AM (that's the magical 1-1-1-1, if you noticed!), ArroZeria will open its doors to the public on the fourth floor of Century City Mall in Makati. (If you are a follower of this blog, you will remember that ArroZeria made its first public appearance at the Wallpaper* City Guide Manila launch party last November 28, 2014 at Clipp Center– and our guests really enjoyed the Black Fideua with Octopus and and Calamari.)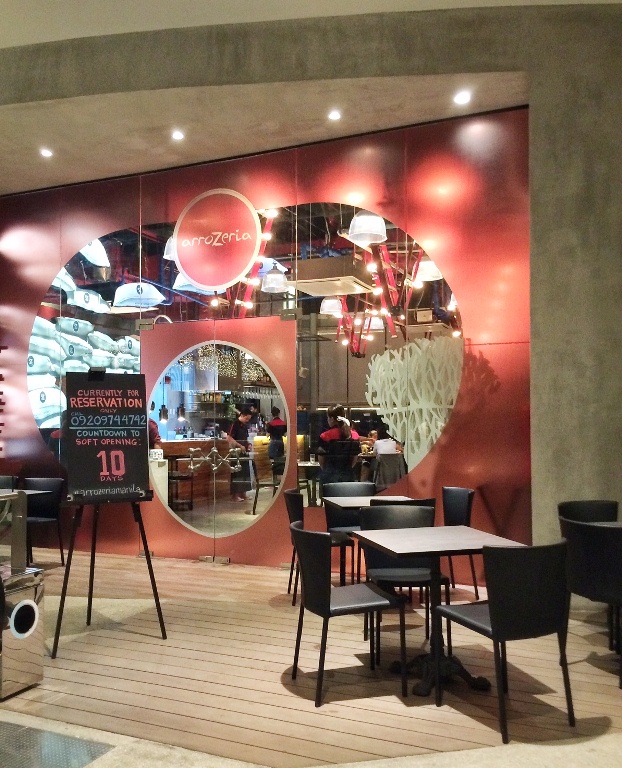 As you've probably guessed, ArroZeria, which is a play on the word arroceria (a rice house), is by the same folks behind VASK. Spanish chef J. Luis "Chele" Gonzalez is at the helm of the kitchen, but this time with Filipino head chef Keith Fresnido and Spanish chef Paco Bermudez from Valencia. "Paco is in charge of the paella, and Keith has been promoted to head chef of Vask and runs the kitchen here," shares Chele. "He has worked with me in Shangri-La Boracay and is a really important person in this project and for me."
ArroZeria's tagline reads, "rice is the hero"— so it's not a surprise to know that the paella, is the heart of this restaurant. Paellas here can be had al dente and thin (how they are enjoyed in Spain) or soft and wet (how they are preferred in Asia). There are likewise other variations in the form of caldoso (soupy), meloso (saucy), risotto (creamy) and fideua (thin noodles). What impresses me the most, however, is the fact that the rice used here is local heirloom rice from the Cordillera mountains, similar to the Spanish arroz bomba— which Chele sourced in partnership with the International Rice Research Institute (IRRI). So apart from celebrating local and being proudly Fililpino, there's also a giving back component to the communities. Even though Chele is Spanish, he is completely Pinoy at heart!

"The paella is a dish that has traveled the most around the world," says Chele. (This is why if you look at their logo, it's a paella dish that looks like a globe with the Philippine islands at the center, clever!)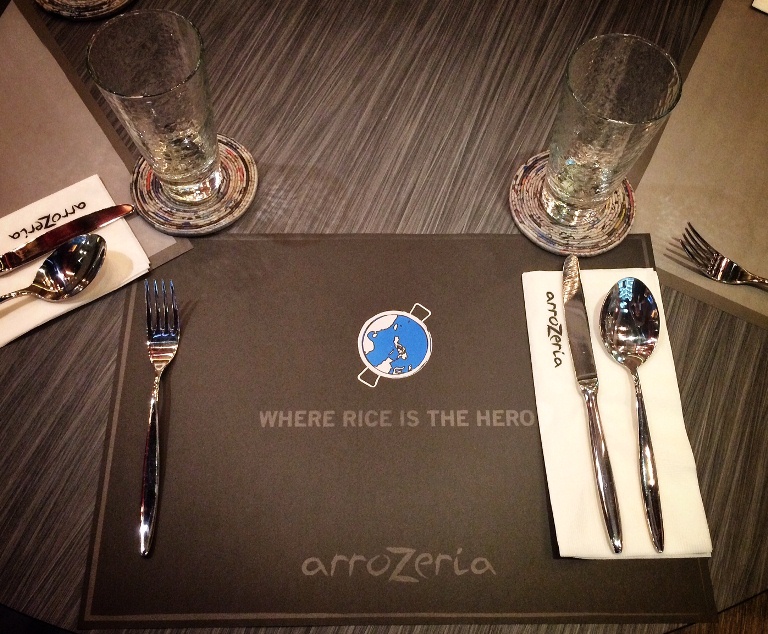 The interiors, just like in Vask, are likewise once again designed by architect Carlo Calma. Hanging ladders can either be interpreted as letter V's (for Vask) or A's (for ArroZeria). "The floating ladders are a leap from what we did at Vask," explains Calma. "The feel is industrial– we used found objects– and you feel like you're in a rice warehouse." Images of rice sacks are illuminated  on the light box and a mural of Valencia is a backdrop to the seating area that faces the open kitchen.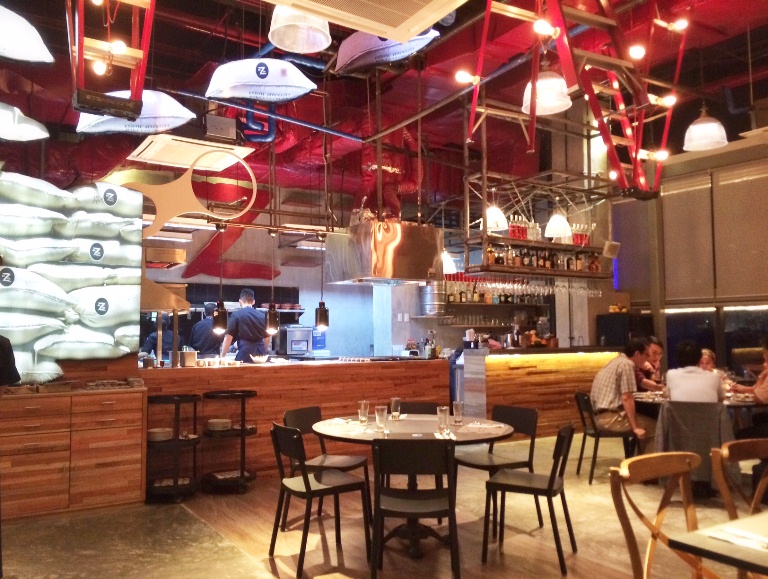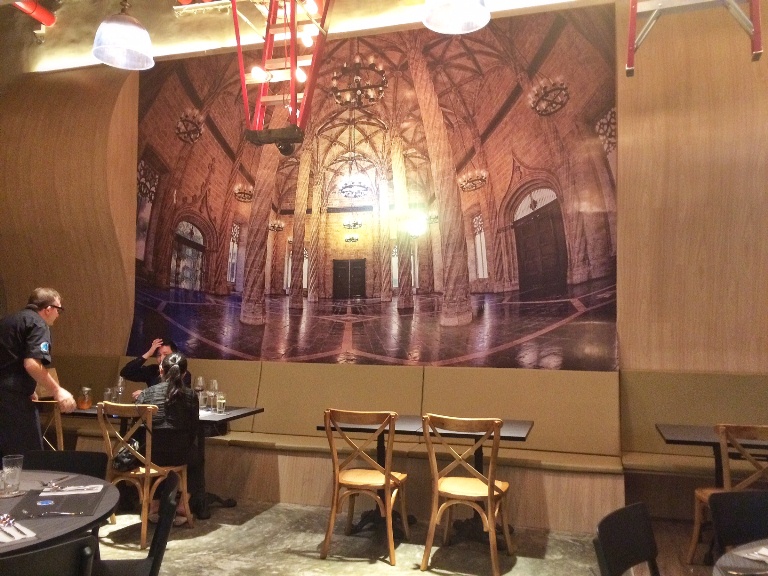 The coasters for the glasses and paella are made from recycled newspapers. "Everything we have here is recyclable and sustainable," shares Chele. He adds, "Our menu reads like a newspaper from Valencia, with a play on words like bocatas (slang for bocadillos) and birras (slang for cerveza)."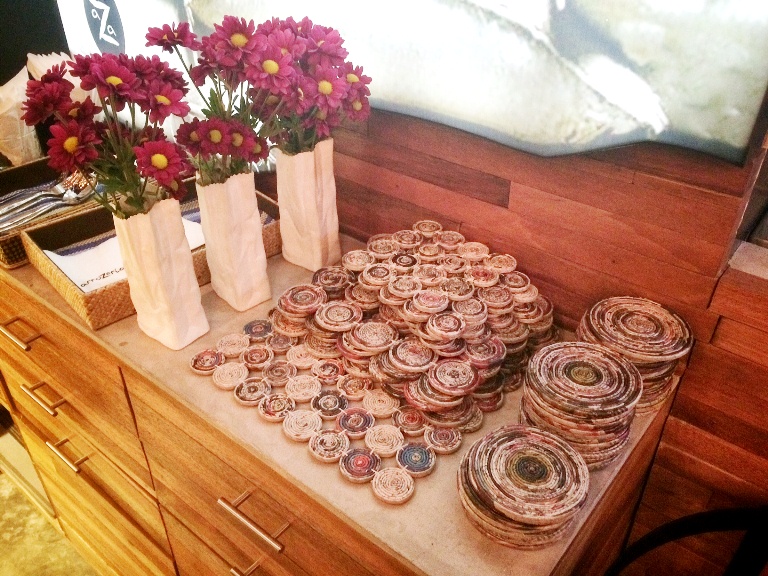 So here are some of the heroes of the menu– which can also  be ordered for takeout. (If you can't wait for the prep time, you can either pre-order your paella by phone, or try the paella of the day, readily available at P275/ per person).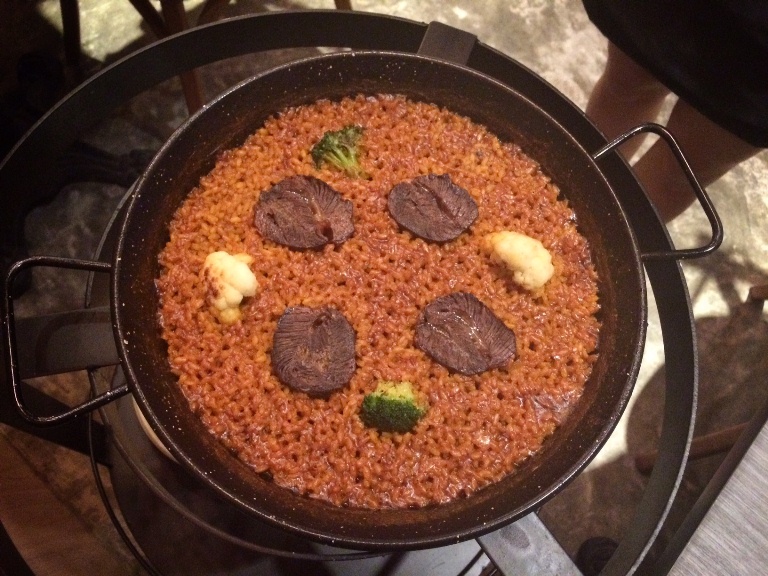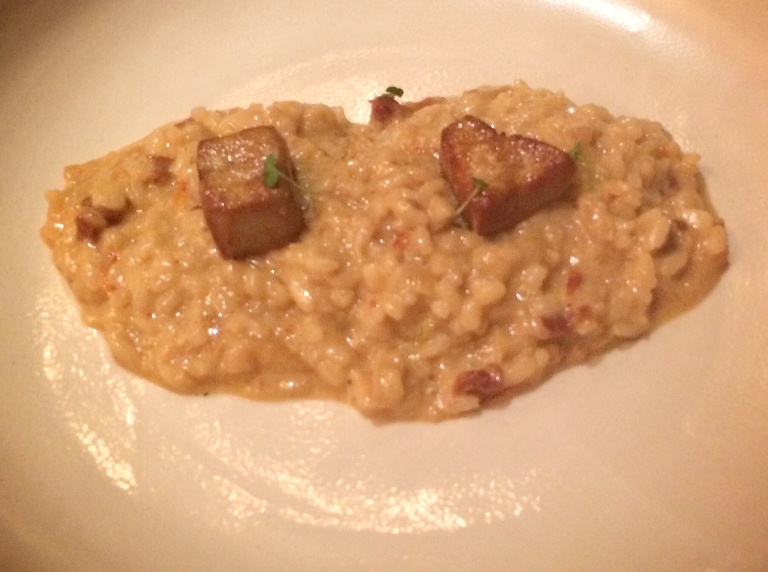 Anyone who has ever dined with me knows that I don't eat rice! (How ironic, I know!) So I was thrilled to find that they have lots of other non-carb options on their menu– in fact, I personally think these are their BEST offerings. (The first two tapas I list down are my favorites.)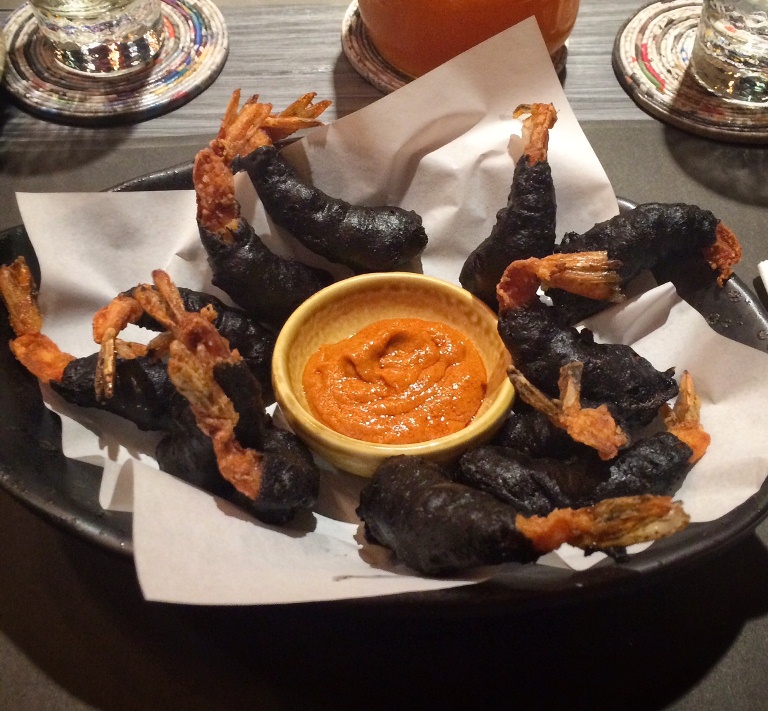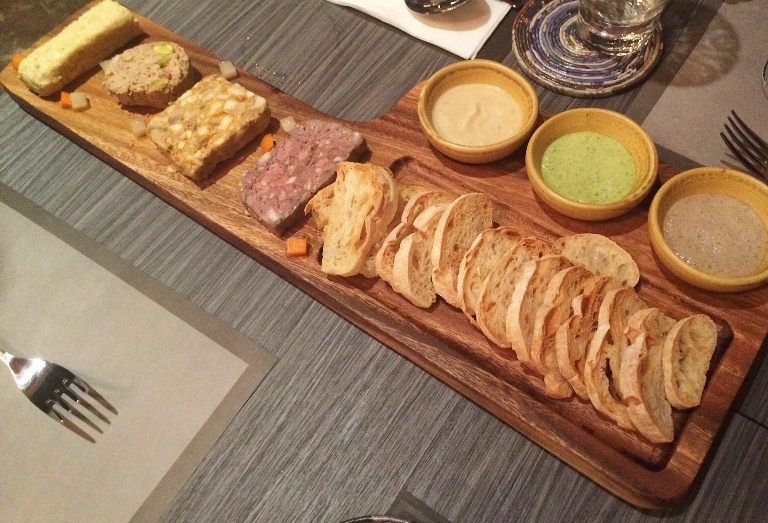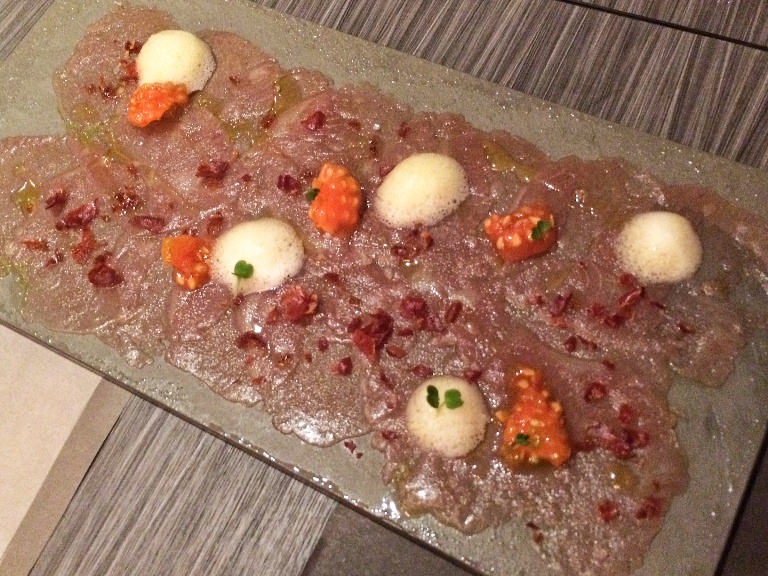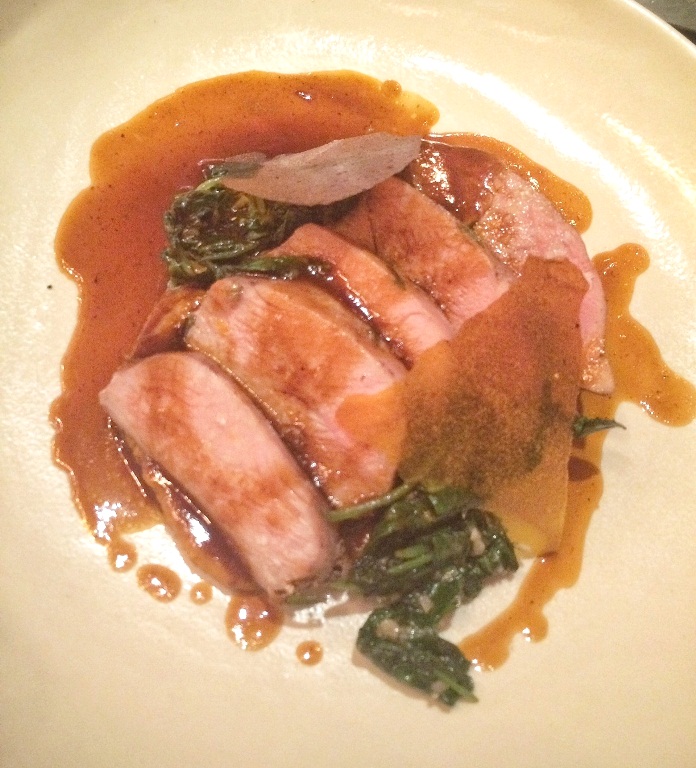 For those wondering how the dishes here are different from Vask, Chele shares, "The tapas here are more simple and more rustic, to please more people and more palates. It's where everything is fun and approachable." Plus, their signature sangria jars are massive– and it's not just red and white sangria, they also have a rose one!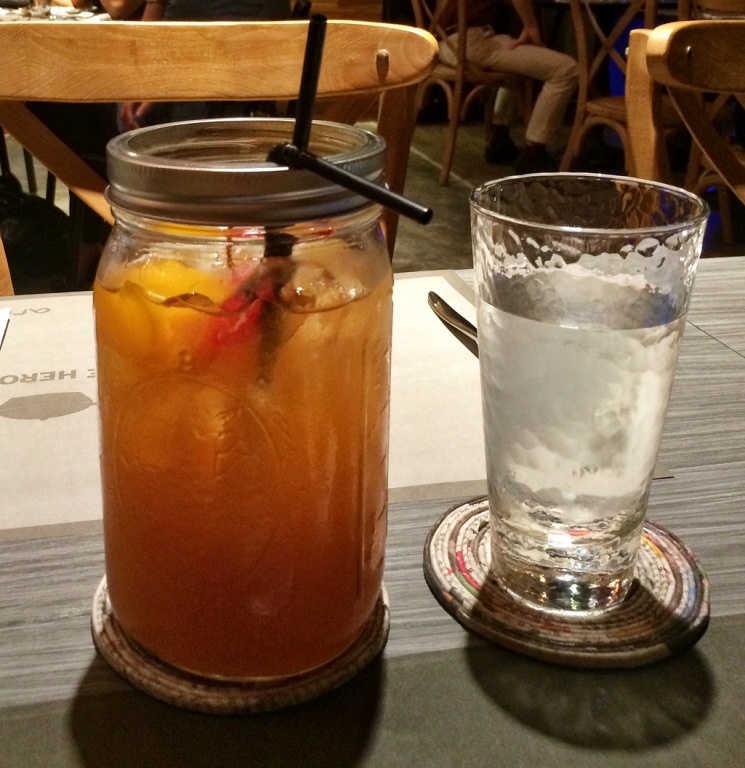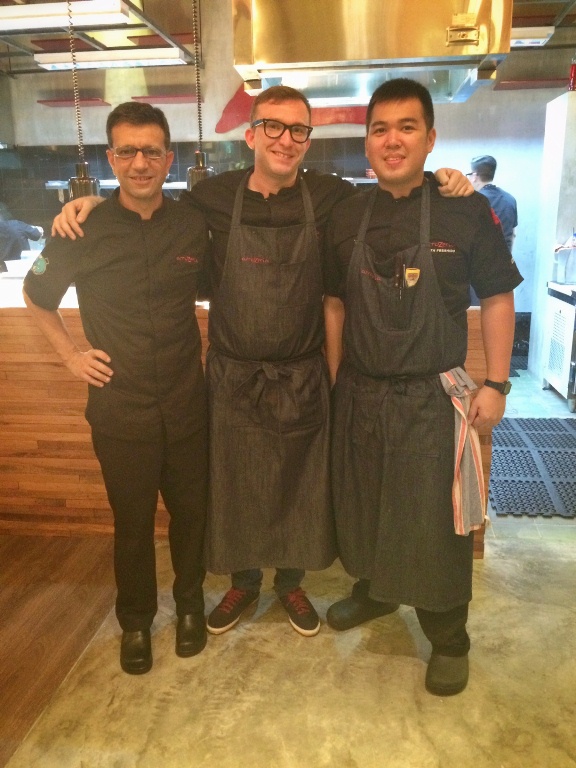 ArroZeria is located at the 4th floor of Century City Mall, Kalayaan Avenue, Makati. For reservations, phone (02) 217 6563 or (0920) 9744742