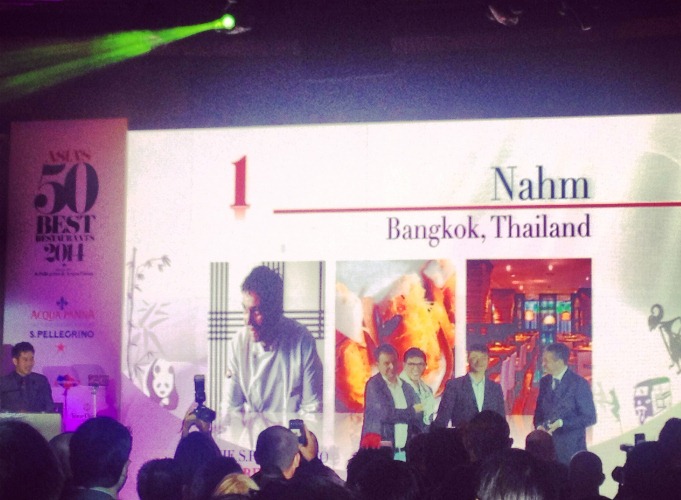 Last Monday, February 24, 2014, the winners for the S. Pellegrino & Acqua Panna Asia's 50 Best Restaurants Awards were announced at The Capella in Singapore.
David Thompson from Nahm in Bangkok, Thailand has been named Asia's best. He was followed by last year's winner, Yoshihiro Narisawa of Les Créations de Narisawa from Tokyo, Japan, and Gaggan Anand's eponymous Gaggan restaurant, also from Bangkok, Thailand, at third place. (*For the full list of winners, scroll to the very end of this post :))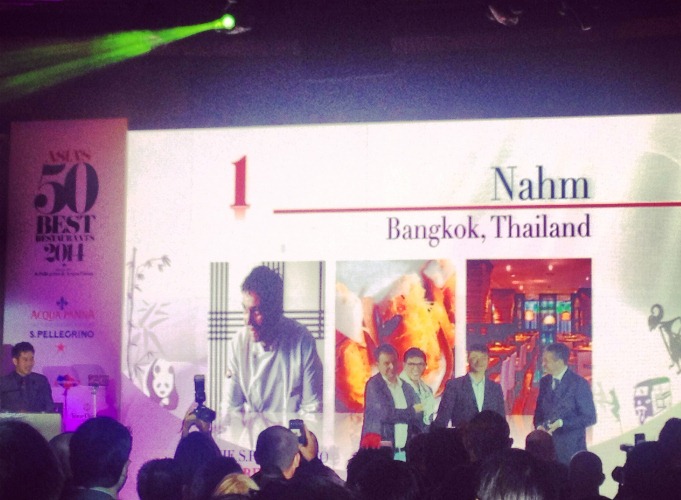 *I had the chance to dine at Nahm when it first opened at the Metropolitan Hotel in 2011. I remember being thoroughly impressed by dishes like the  Smoky Chiang Mai Chilli Relish with Pork Scratching and Quail Eggs to Tumeric Curry of Blue Swimmer Crab with Calamansi Limes. Not only was the Australian-born David able to execute the balance of flavors– the holy grail of Thai cuisine– but the dishes were all served in the middle of the table, instead of being plated individually– to be enjoyed the way we really eat Asian or Thai food– by sharing. But as that was 3 long years ago, a visit is in order soon!
The awards ceremony in Singapore gathered a VIP group of international journalists, panelists, jury members, chefs and hoteliers for the live announcement.
Here are some photos from the evening: (*Disclaimer: We're all blue!!! Booo!

)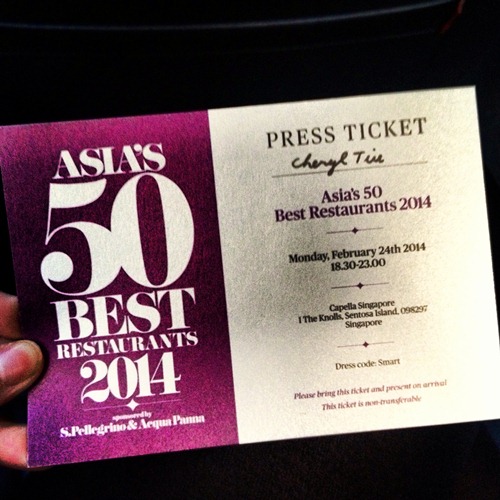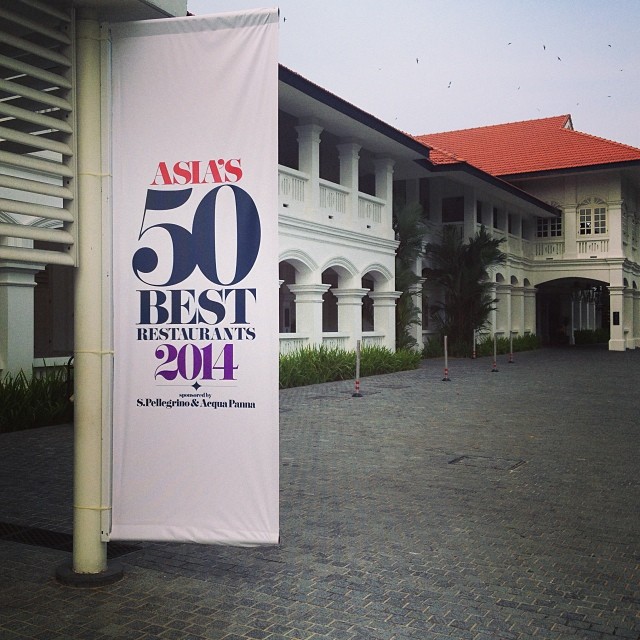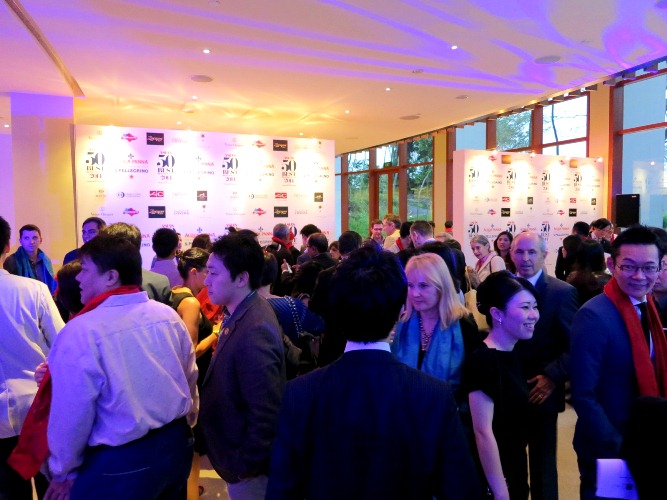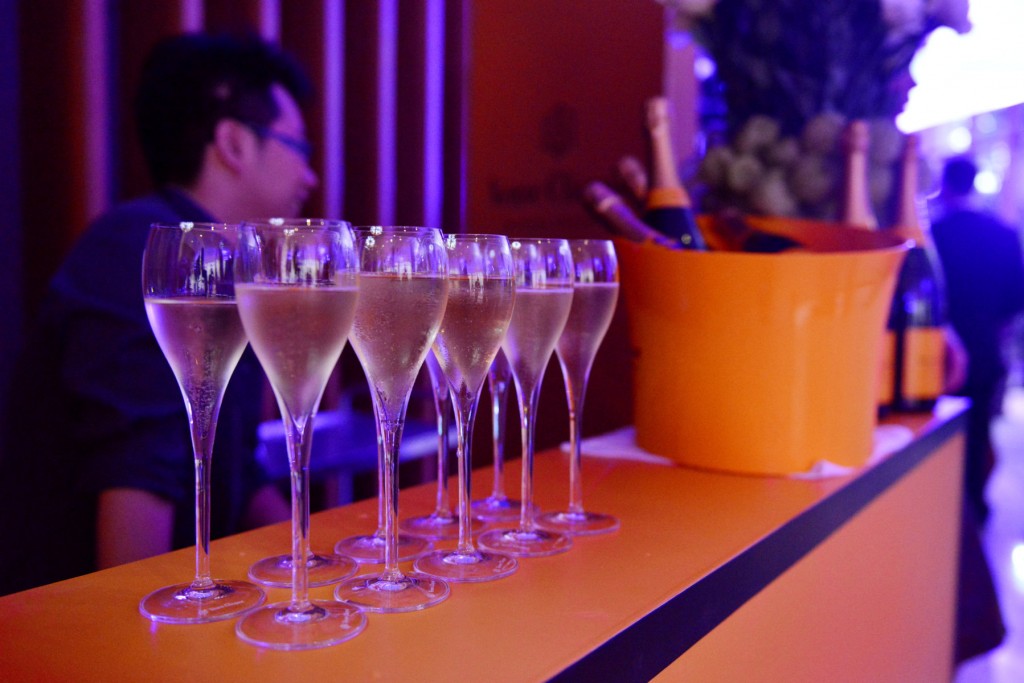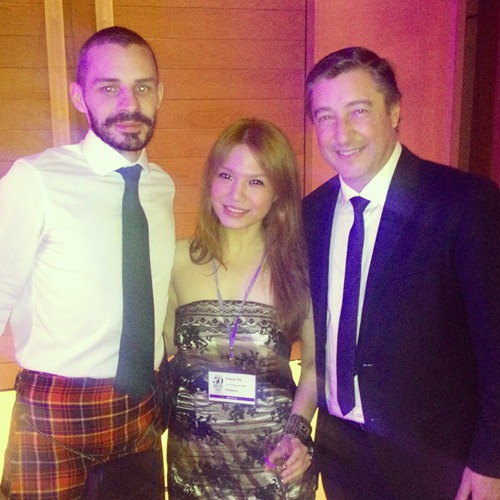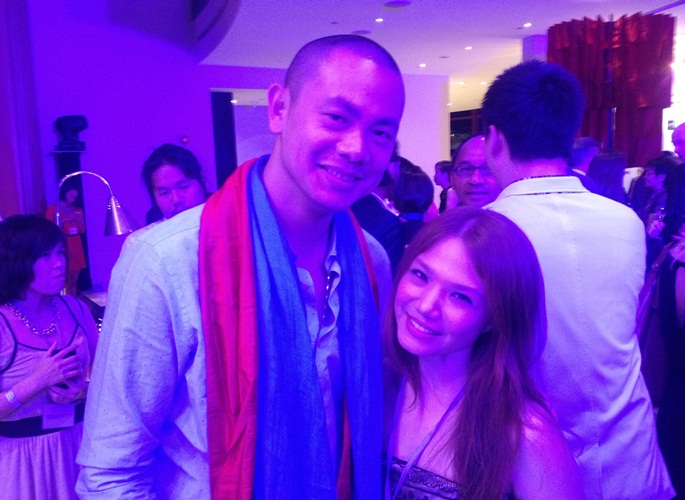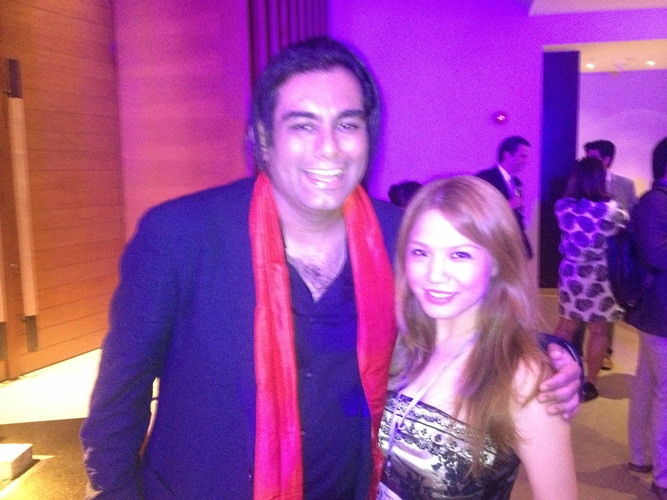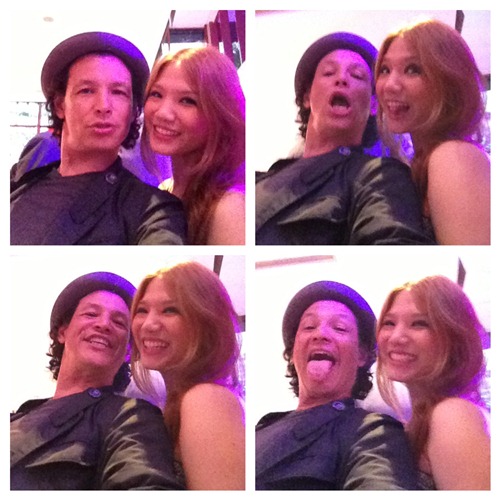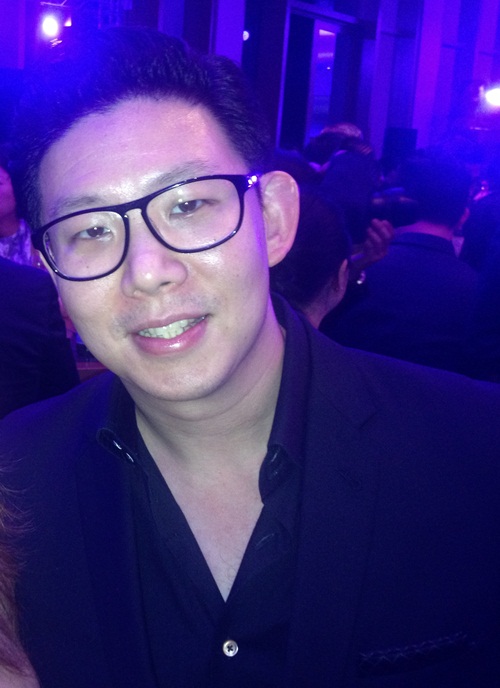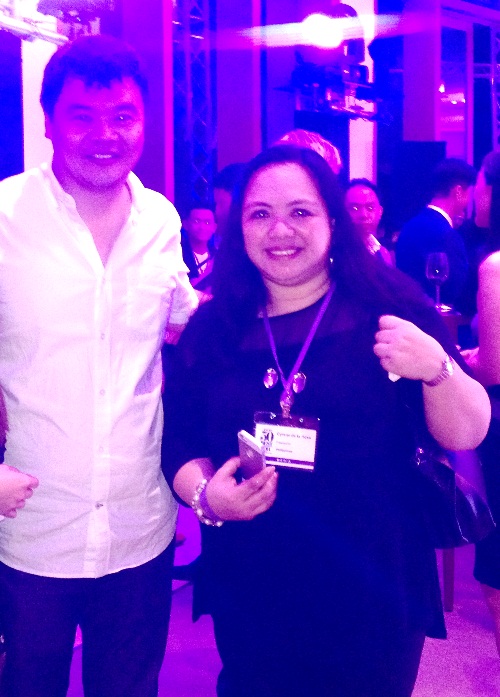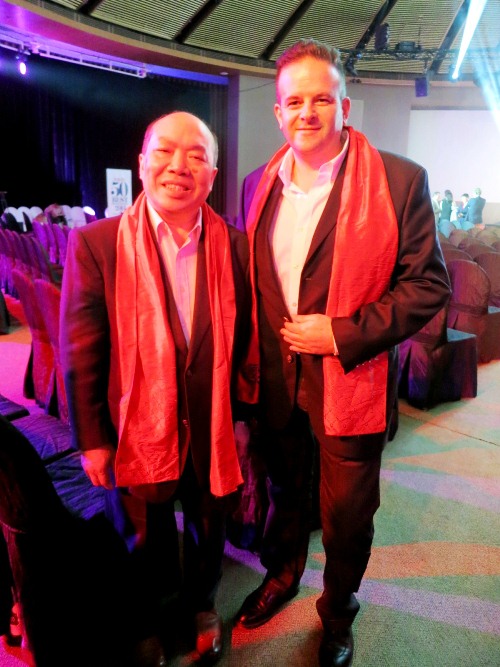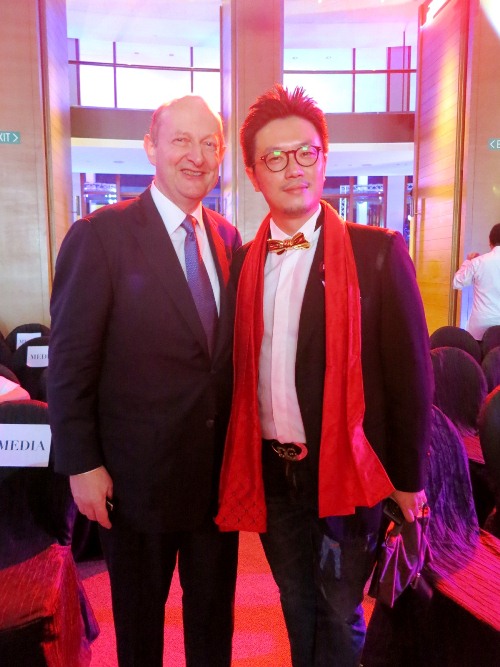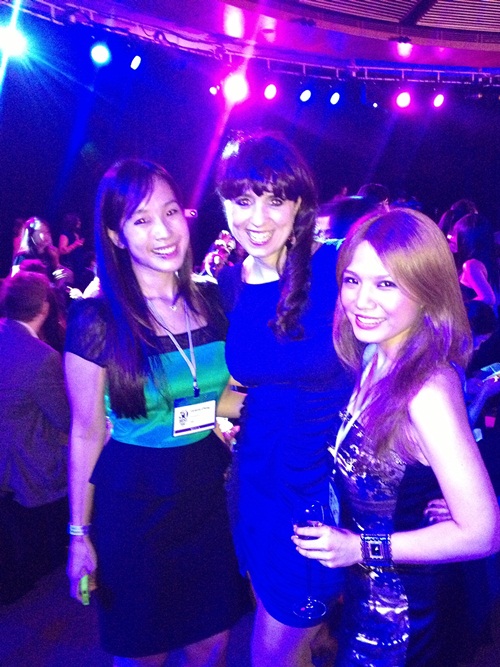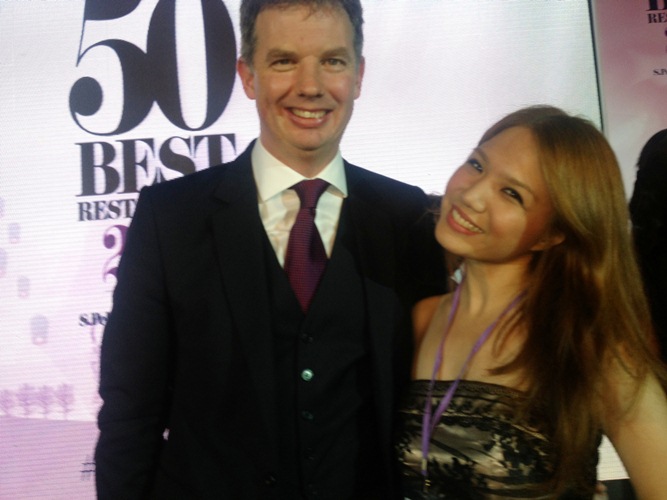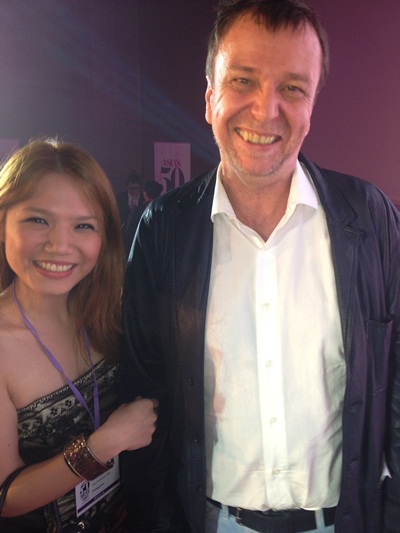 After the awards, Bobby Chinn rounded up a fun group of us to the newly opened Movenpick Heritage Hotel, a quick five-minute drive also in Sentosa… what a stunning property!!!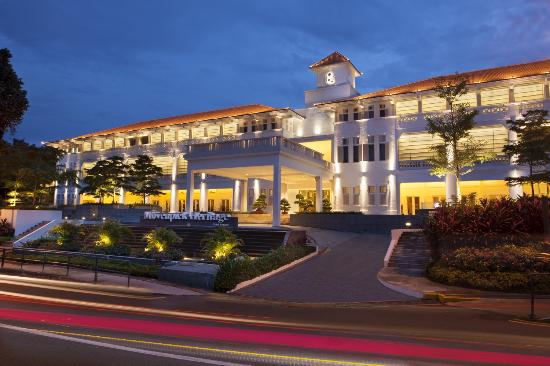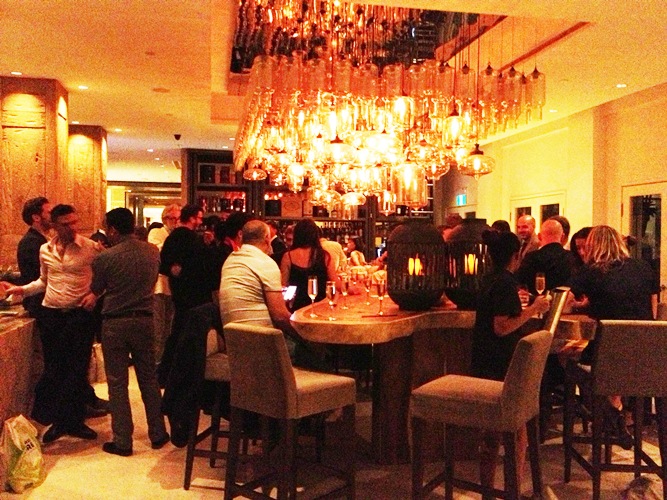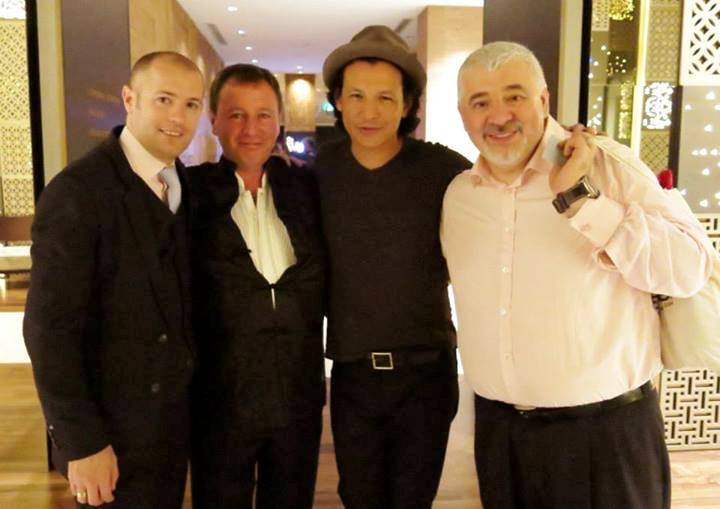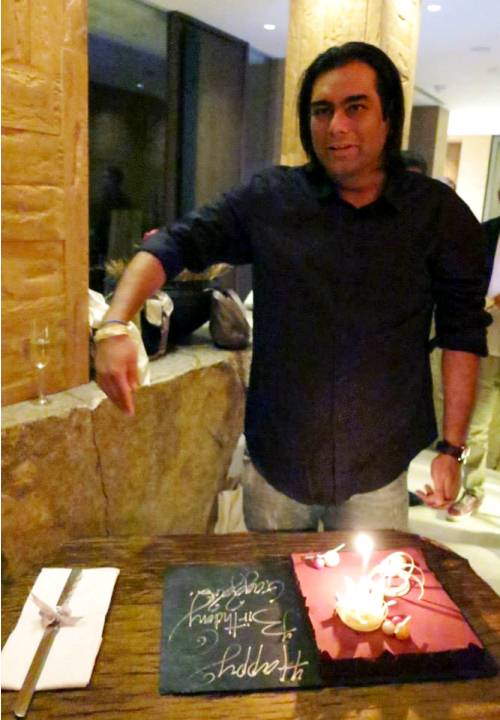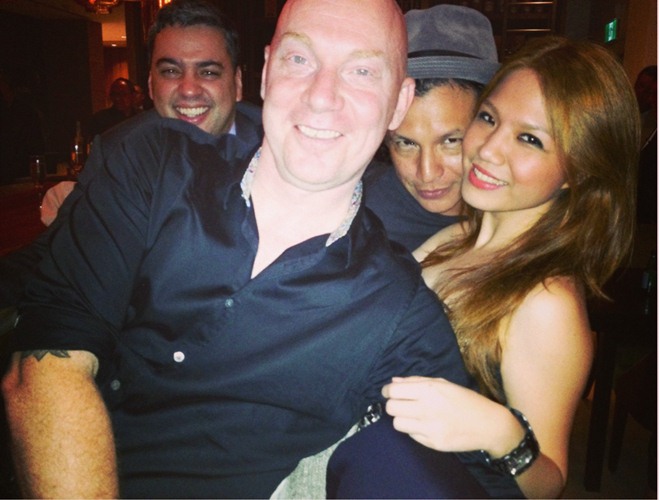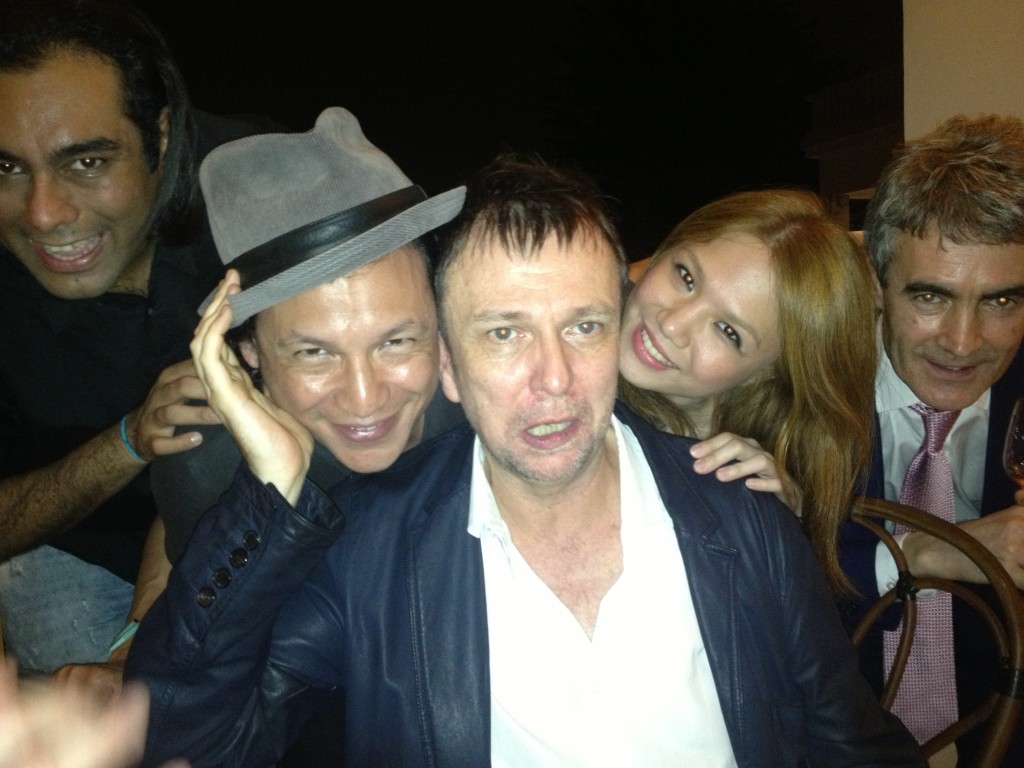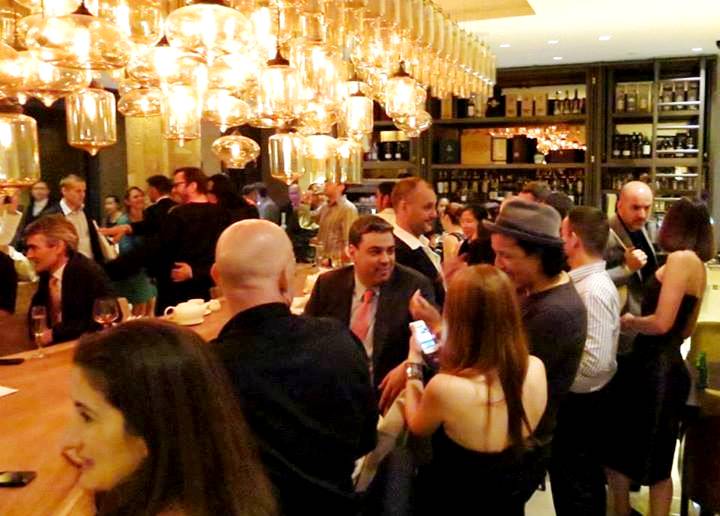 And wow… what a pleasant surprise!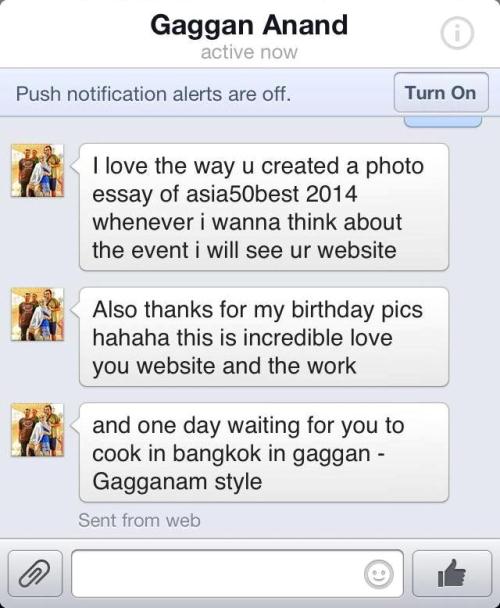 Here's the full list of all the winners. Congratulations everyone!!!!! (Although next year, I'm hoping we'll have the Philippines on the list ;-))
1 Nahm, Bangkok, S.Pellegrino Best Restaurant in Thailand
2 Narisawa, Tokyo, S.Pellegrino Best Restaurant in Japan
3 Gaggan, Bangkok, Thailand
4 Amber, Hong Kong, S.Pellegrino Best Restaurant in China
5 Nihonryori Ryugin, Tokyo, Japan
6 Restaurant Andre, S.Pellegrino Best Restaurant in Singapore and Chefs' Choice Award
7 Waku Ghin, Singapore
8 Ultraviolet, Shanghai, China
9 Lung King Heen, Hong Kong, China
10 8 1/2 Otto E Mezzo Bombana, Hong Kong, China
11 Mr And Mrs Bund, Shanghai, China
12 Iggy's, Singapore
13 Caprice, Hong Kong, China
14 Les Amis, Singapore
15 Bo Innovation, Hong Kong, China
16 Ishikawa, Tokyo, Japan
17 Jaan, Singapore
18 L'atelier De Joel Robuchon, Hong Kong, China
19 Fook Lam Moon, Hong Kong, China, Highest Climber up 29 places
20 Jungsik, Seoul, S.Pellegrino Best Restaurant in Korea and Highest New Entry
21 Sra Bua By Kiin Kiin, Bangkok, Thailand
22 Quintessence, Tokyo, Japan
23 Tippling Club, Singapore (NEW ENTRY)
24 Le Moût Restaurant, Taichung, S.Pellegrino Best Restaurant in Taiwan
25 L'effervescence, Tokyo, Japan (NEW ENTRY)
26 Fu1015, Shanghai, China
27 Bukhara, New Delhi, S.Pellegrino Best Restaurant in India
28 Bo.Lan, Bangkok, Thailand
29 Indian Accent, New Delhi, India
30 Dum Pukht, New Delhi, India
31 Issaya Siamese Club, Bangkok, Thailand (NEW ENTRY)
32 Varq, New Delhi, India
33 Hubin Road, Hangzhou, China
34 Takazawa, Tokyo, Japan
35 Shinji By Kanesaka, Singapore
36 Wasabi, Mumbai, India
37 Eat Me, Bangkok, Thailand
38 Sukiyabashi Jiro, Tokyo, Japan (NEW ENTRY)
39 Robuchon Au Dome, Macau
40 Imperial Treasure Super Peking Duck, Singapore
41 Sawada, Tokyo, Japan (NEW ENTRY)
42 Hajime Restaurant, Osaka, Japan
43 Sushi Saito, Tokyo, Japan
44 Nihonbashi, Colombo, S.Pellegrino Best Restaurant in Sri Lanka
45 Yardbird, Hong Kong, China (up 1 place)
46 Family Li Imperial Cuisine, Shanghai, China (NEW ENTRY)
47 Sarong, Bali, S.Pellegrino Best Restaurant in Indonesia
48 Franck Bistro, Shanghai, China
49 Karavalli, Bangalore, India
50 Tenku Ryugin, Hong Kong, China (NEW ENTRY and 'ONE TO WATCH')