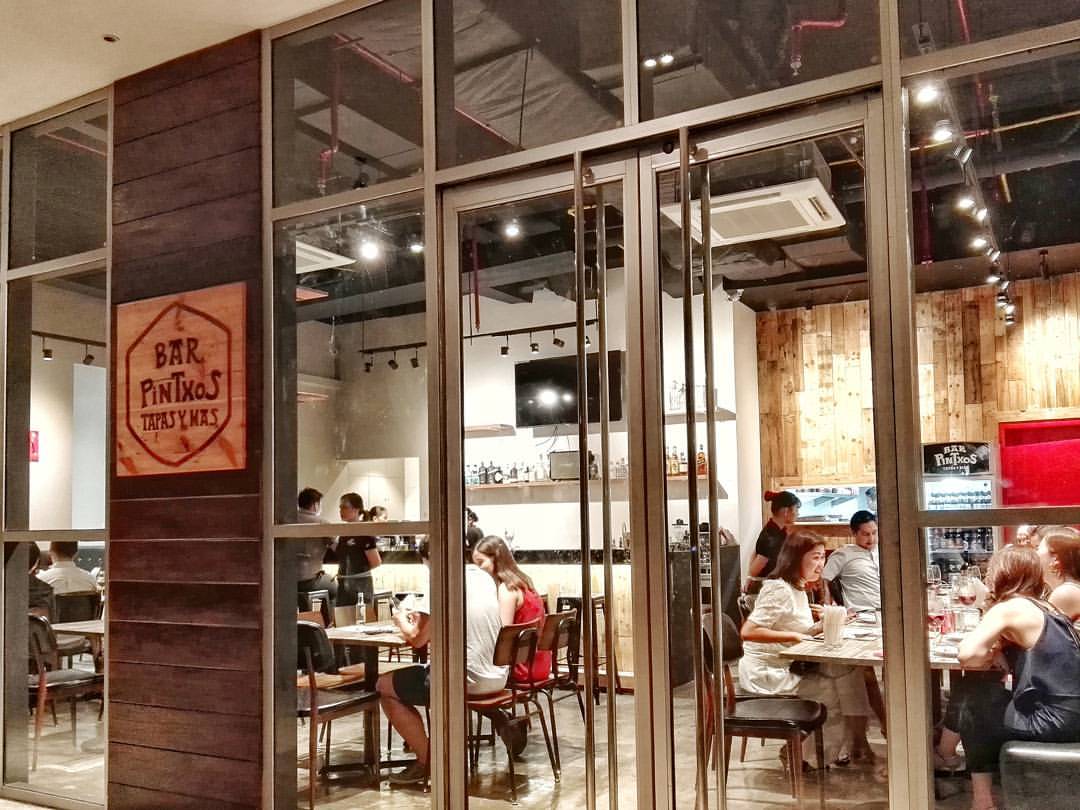 I'll be honest, I've still not yet been to the first Bar Pintxos in Alabang. I first met chef-co-owner Miguel Vecin at Jim Araneta's The Bottle Shop in 2012; he was still working for a logistics company then, but he had always been passionate about food. One day, he and partner Martin "Tinchu" Gonzalez (they run Tierra de Espana, which distributes Spanish deli items in the Philippines) had a restaurant business idea (neither have any formal culinary training), and this passion project eventually came into fruition in 2015.
I had heard only good things about Bar Pintxos but I knew it was legit when it came directly from my uncle Alex aka "Demonyo" (go figure) and wine connoisseur Noel Ermitano (who are both also friends with Miguel and Tinchu). You see, these guys are sooooo particular about their food (and wine) that if they like something, you know it's *GOOD.* Unfortunately, while it had always been on my radar, it was also too far (considering I'd not spent a whole lot of time in Manila this 2016).
So imagine how happy I was when I found out Bar Pintxos had opened closer to home at Bonifacio Global City (more specifically, at the back of Fairways Tower) last December 16! This time around, Miguel and Tinchu have partnered with Carlo Lorenzana and Bobby Tenchavez (both of La Cabrera Manila and importers of Lagarde wines) and Enderun graduate Magsy Concepcion, whose family also owns the building. The space is well-lit, with floor-to-ceiling windows, predominant woodwork, a central bar, a quiet corner (pwede pang first date), with tin posters from Barcelona hanging on the walls.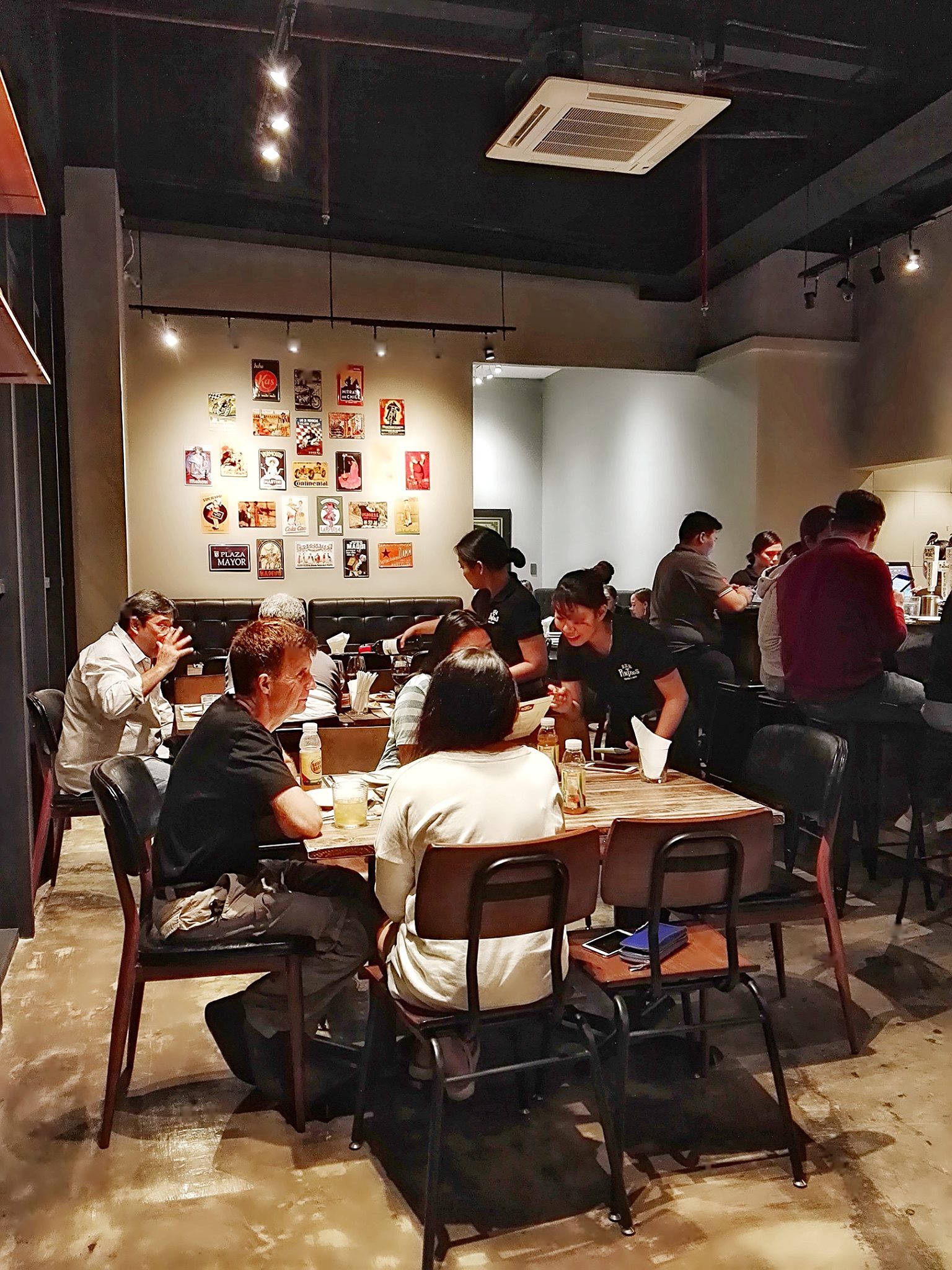 With a name like Bar Pintxos, you know that pintxos (bite-sized snacks in Spain's Basque region) are the stars of the menu. Most of the dishes including their signatures from the Alabang outpost can be found here. And they have all the essentials of a gem restaurant ticked with a check: simple, straightforward, casual, delicious, open for all-day dining, and relatively inexpensive.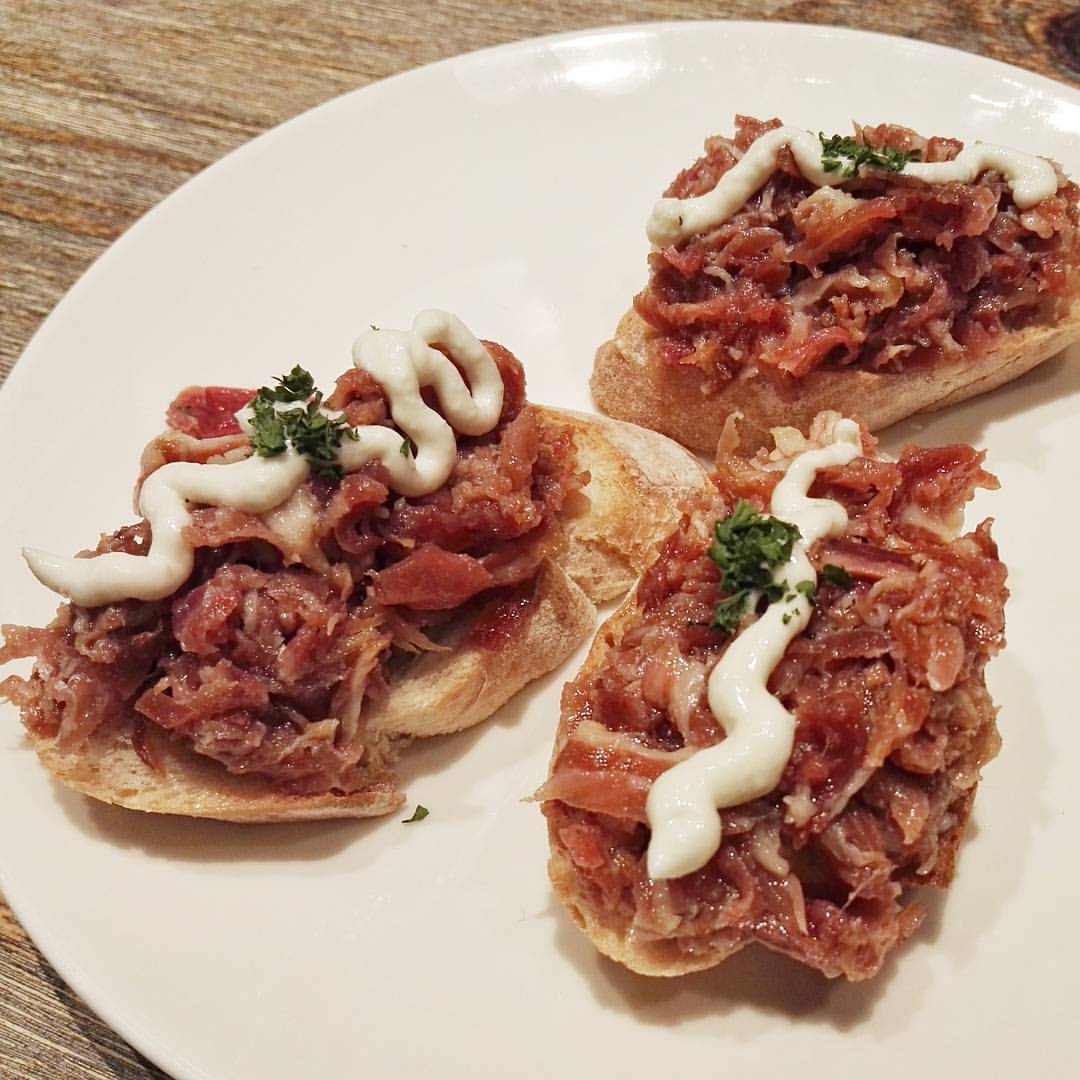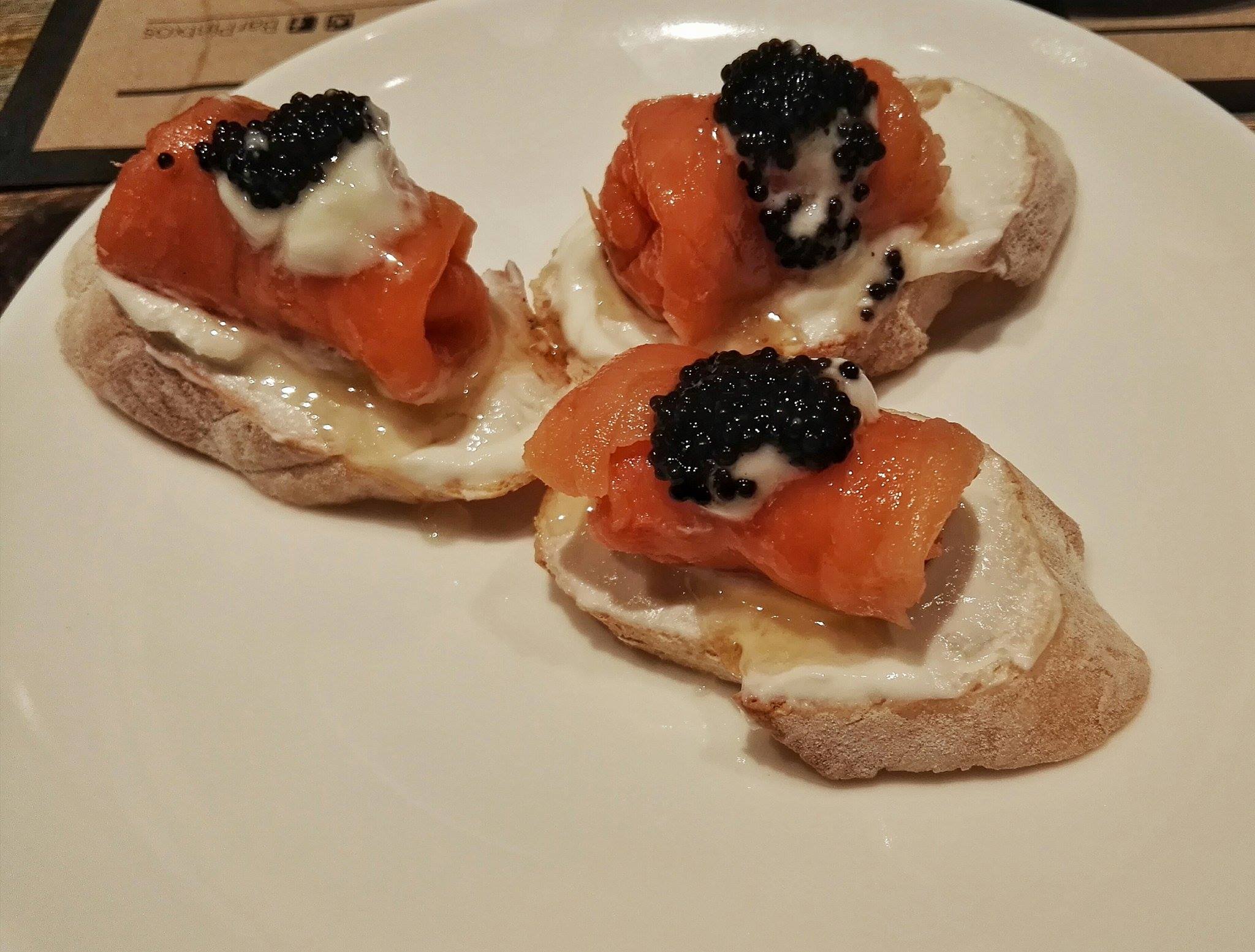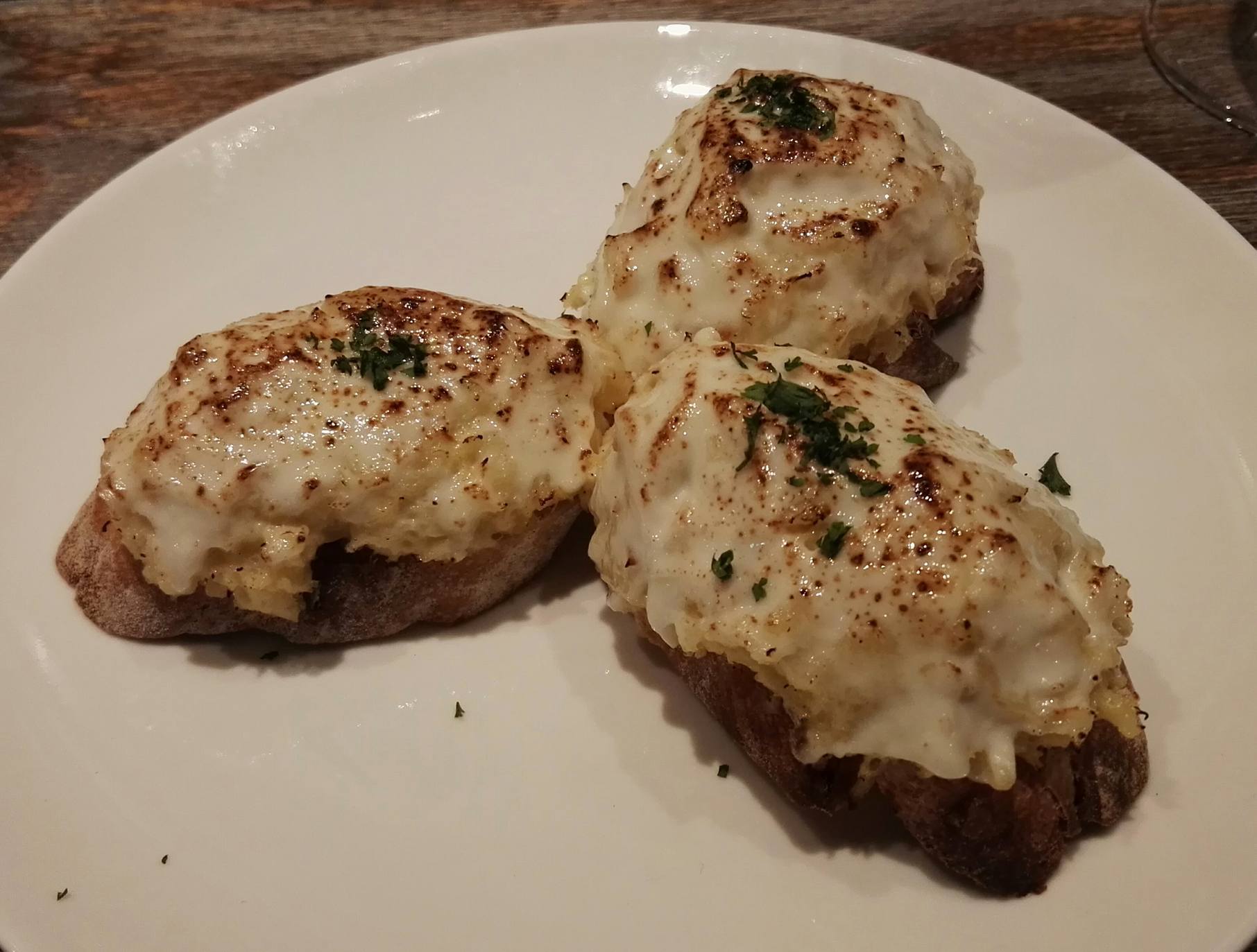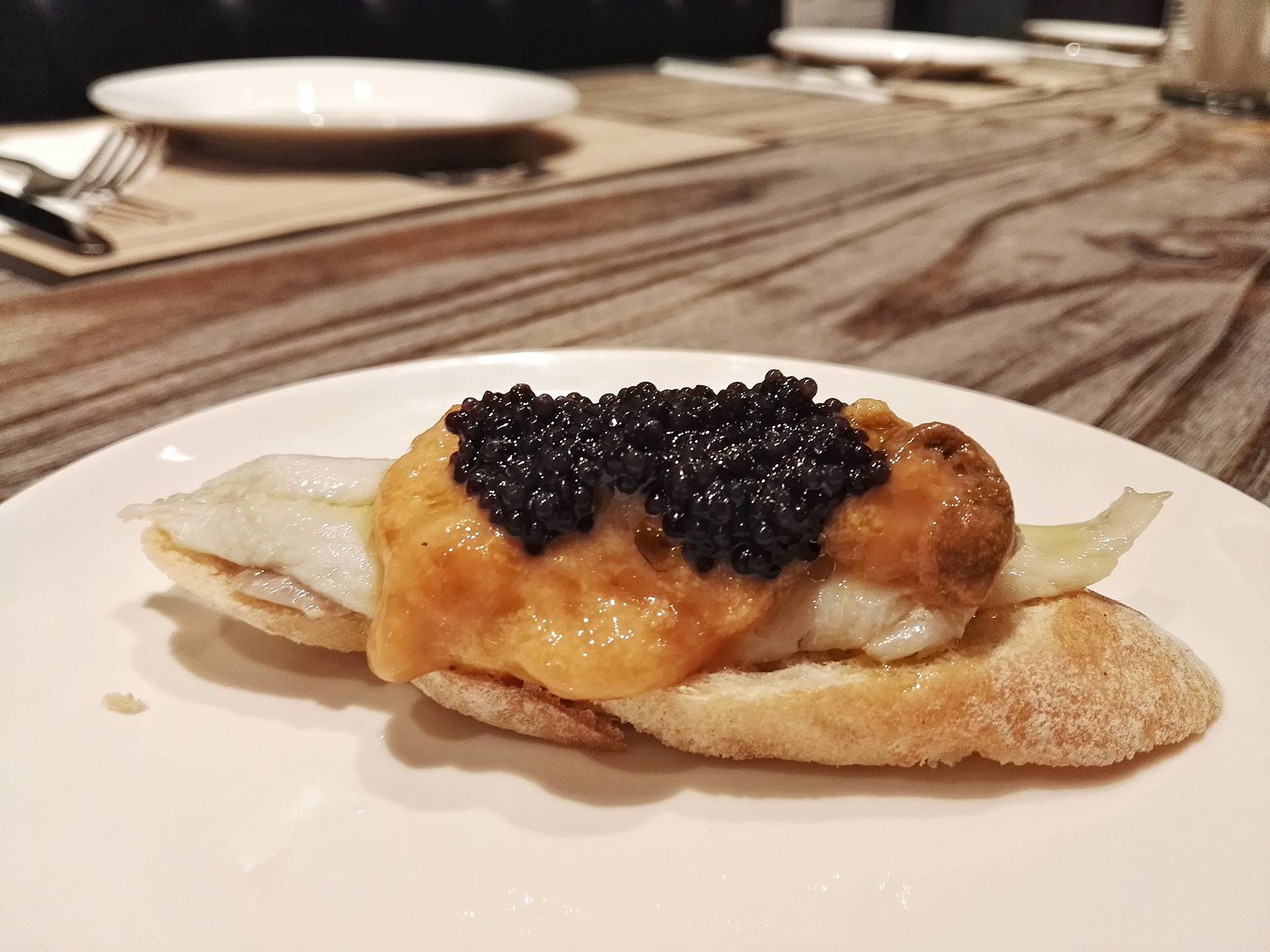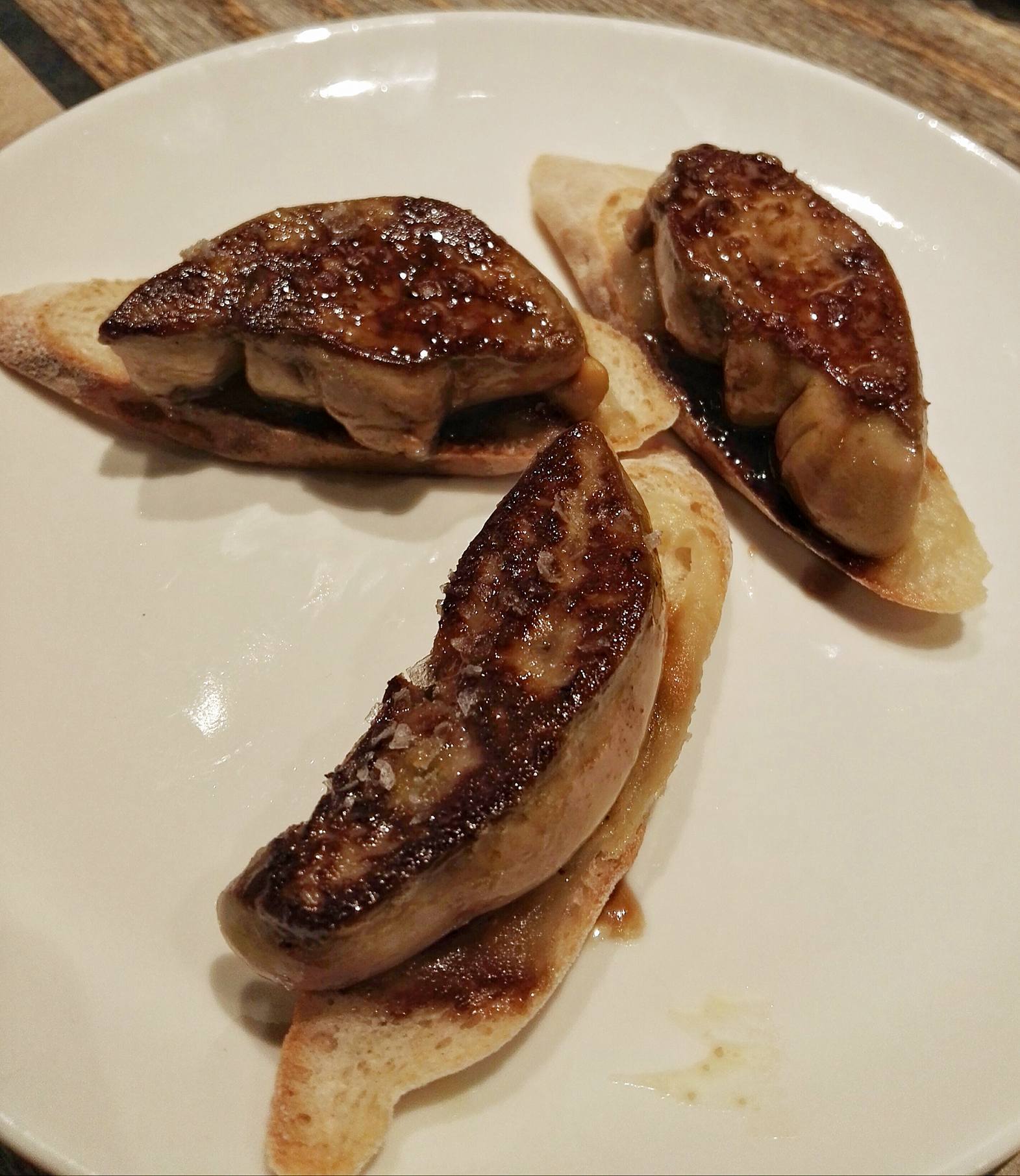 Bar Pintxos also has a great roster of tapas or small plates. Tip: Order a bunch and share so you can try everything– or I guess if you're really hungry, you can eat everything yourself 😀
PS I also appreciate their honesty on their menu items, i.e. I'm obsessed with angulas and gulas and will always order every time I see them on the menu. At Bar Pintxos, it's gulas and they explicitly state it on their description as surimi– a lot of restos (even in Spain!) trick you into thinking that they are= real baby eels! [That's angulas, and hello, they're expensive– about the price of white truffles!] *Surimi is paste made from pressed fish; just like how crabsticks are not real crabs. See next photo.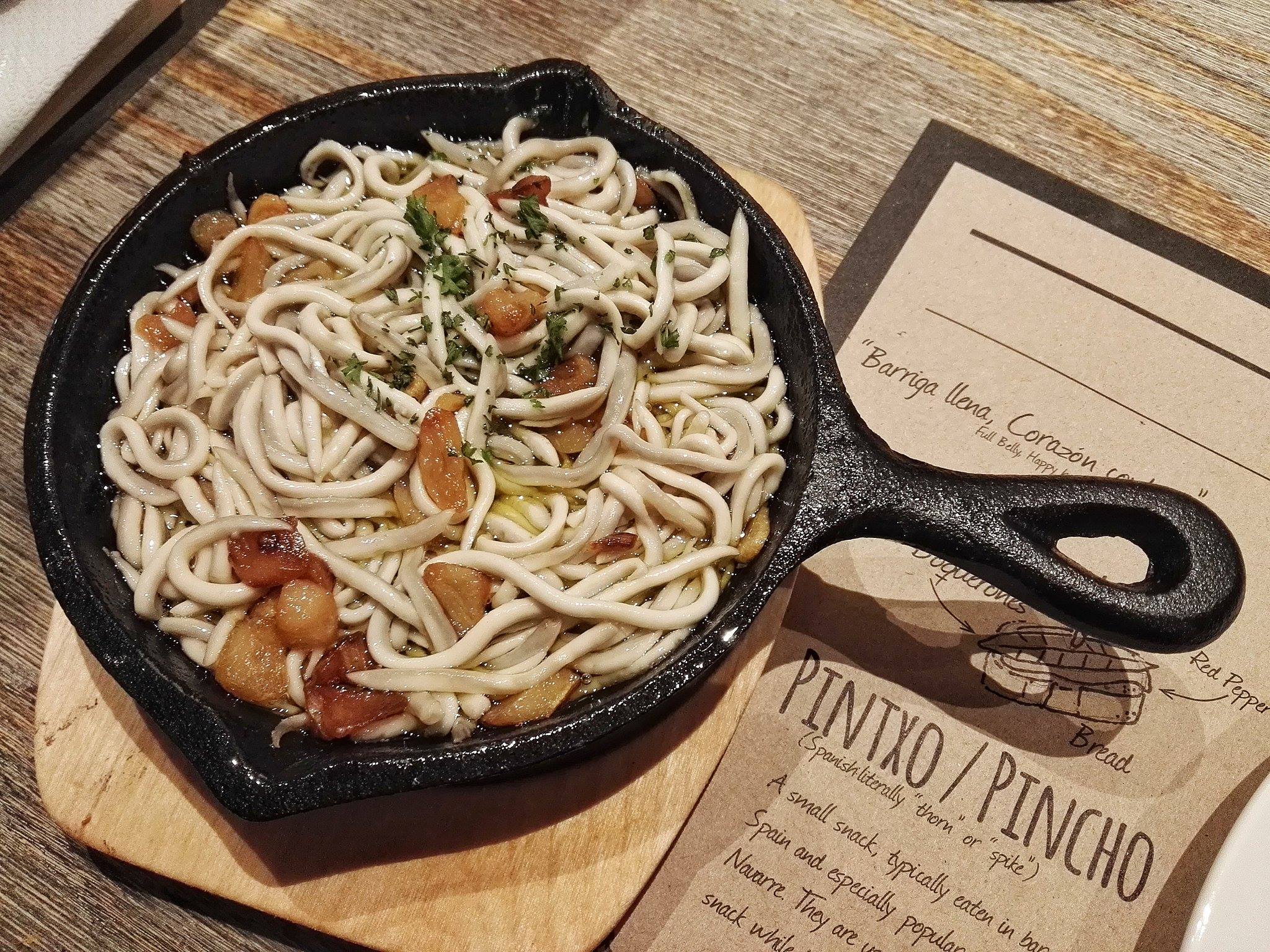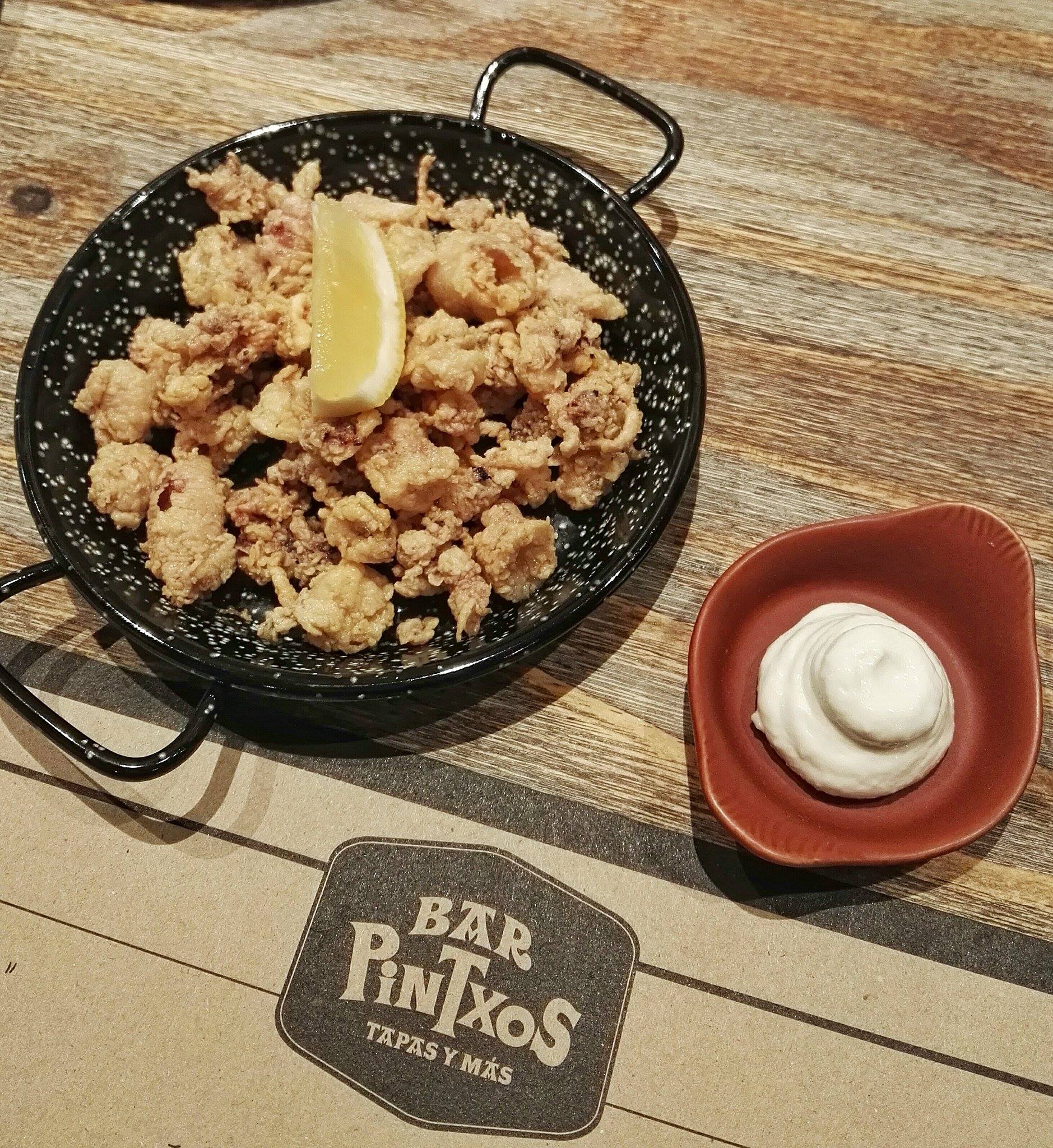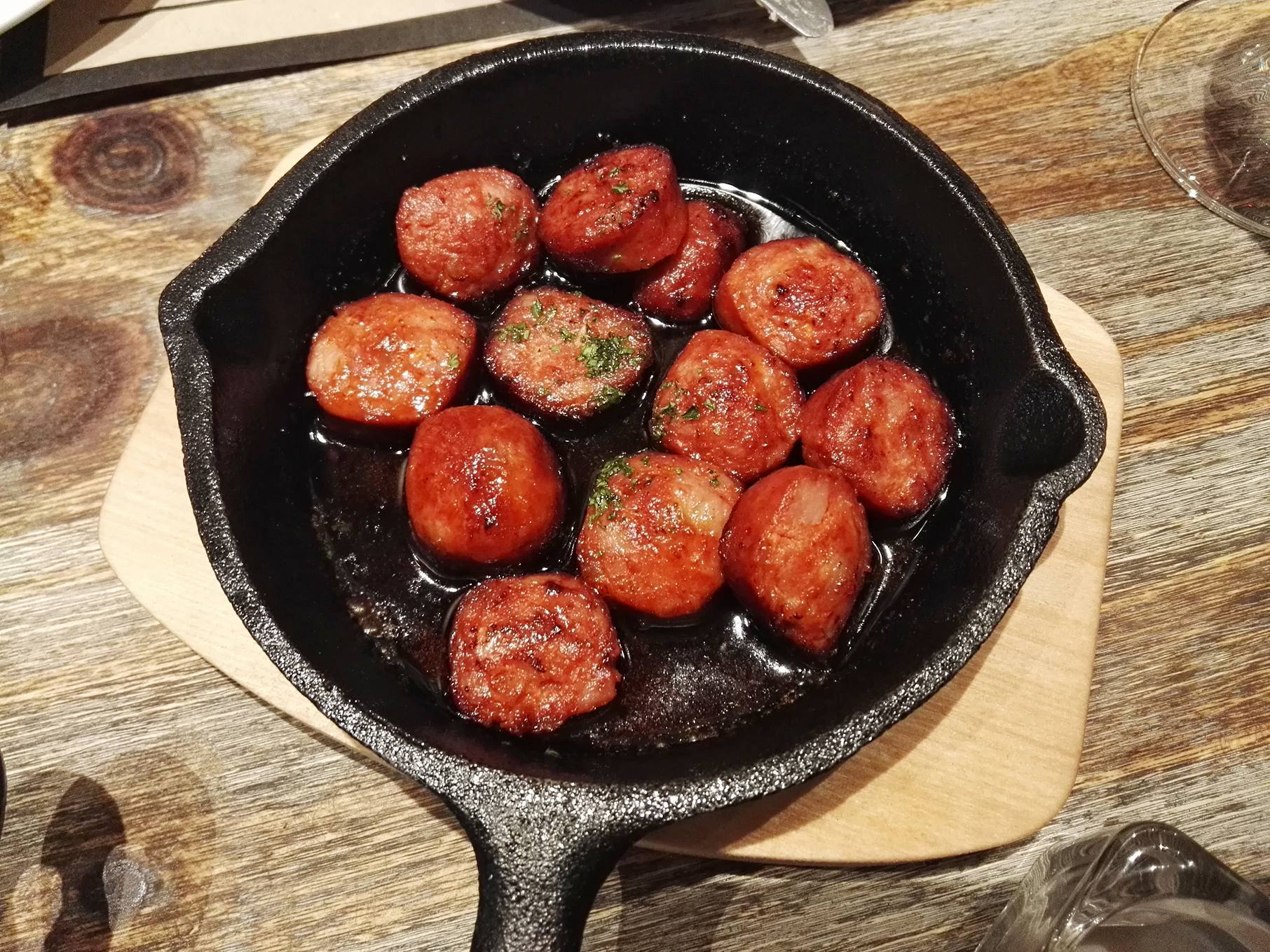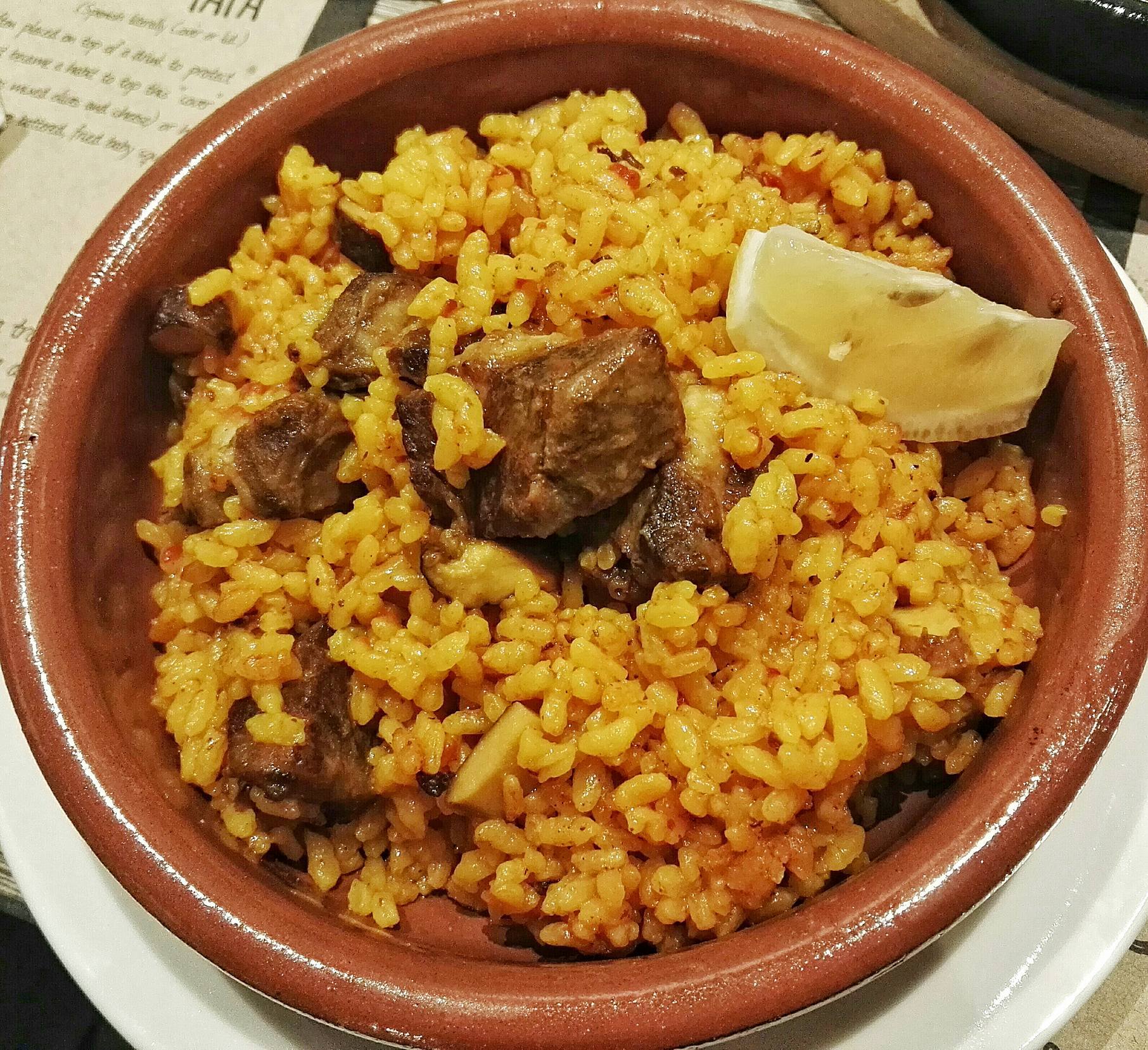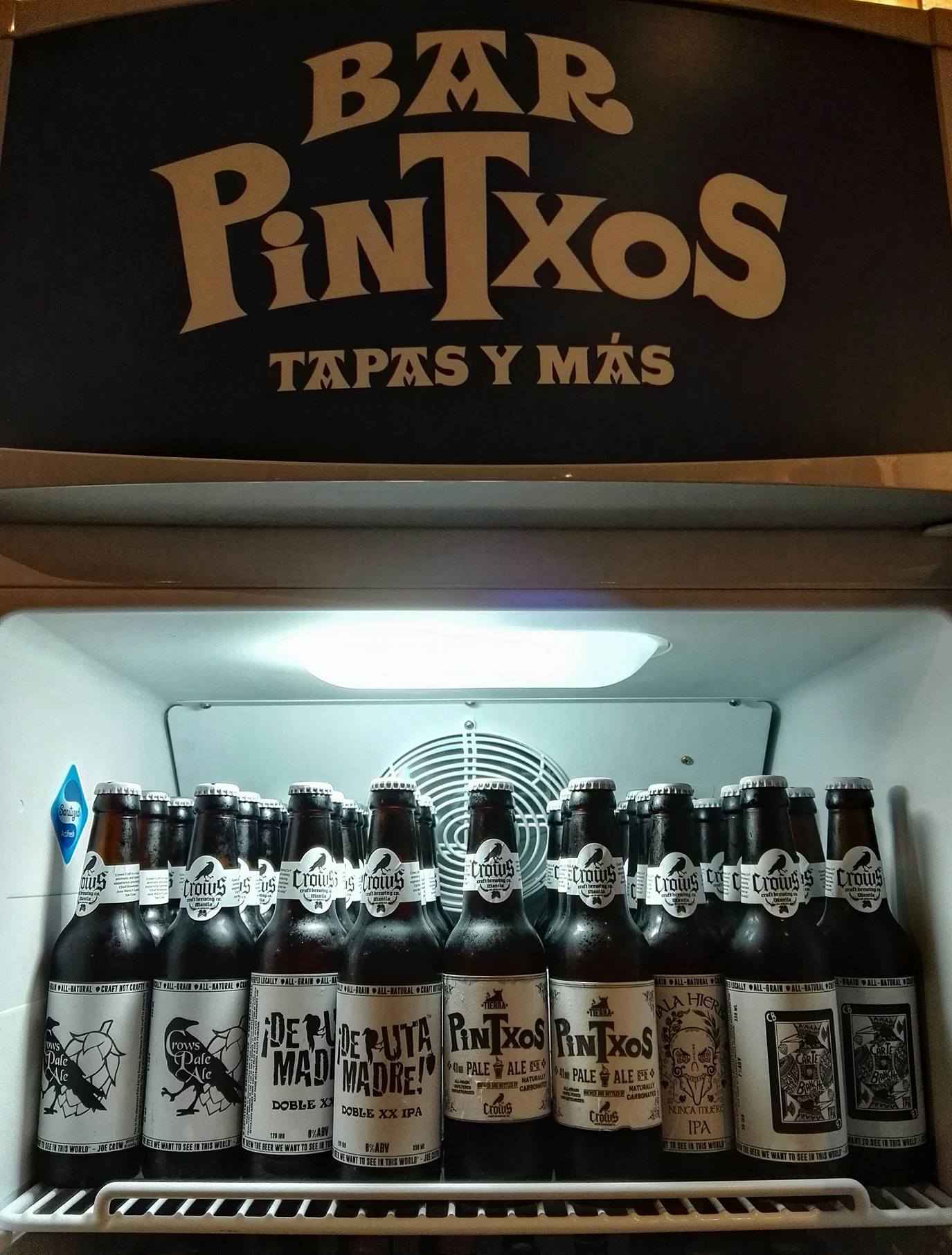 Bar Pintxos BGC is open daily from 11AM to 11PM. It is located at the corner of McKinley Avenue and 5th Street, specifically at the back of Fairways Tower (next to Malcolm's).  For reservations, phone +632 810 1307