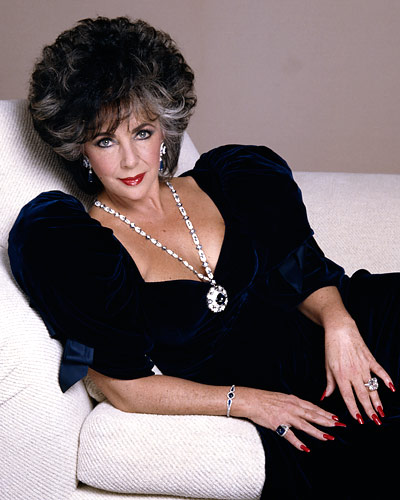 Last July 10, I flew to Singapore for the launch of the Bulgari Eternal Jewels Heritage Event. It was the first retrospective event to be held in Southeast Asia—a scaled down version of the international retrospective events held previously in Rome, Paris, Beijing ang Shanghai.
The Bulgari store at Takashimaya on Orchard Road was turned into a mini museum from July 5 to 16, showcasing over 60 iconic vintage designs from as early as the 1910s (when platinum and diamonds were used) up until the 1990s (when jewelry was designed for opulence and color).
The highlight, of course, was the Elizabeth Taylor exhibit, the first time it was displayed in Southeast Asia. It was special because it included all eight pieces that Bulgari bought back, mostly from an auction at Christie's in New York City in 2011.
Exhibit curator Amanda Triossi, as well as Bulgari Worldwide Managing Director for Jewellery Business Unit, Mauro di Roberto, flew in from Italy for the occasion. They, along with Bulgari Philippines country manager Mario Katigbak, and the Bulgari Southeast Asia managing director Wei Ling Wong, were on hand to explain the history of the pieces.
They even Bulgari-zed the Crystal Jade at Takashimaya for the media lunch in honor of the retrospective. From prints on the wall to the colors of the flowers and stones used (Bulgari is known for mixing precious and semi-precious stones, regardless of their intrinsic value,  because they believed it was the overall effect of the colors that mattered). The exquisite six-course meal, which included trio of fresh prawns with salad sauce, roasted goose, marinated foie gras; braised noodles with fresh baby lobster; and baked mini egg tarts; were paired with the sparkling Bottega Brut Millesimato 2012 and the Attems Pinot Grigio, 2012 (No one opted for the red wine because it was midday and we didn't want to feel sleepy after).
My favorite pieces from the collection were:
1) The magnificent necklace in platinum and emeralds that Richard Burton gifted Elizabeth Burton for their wedding in 1964. It is mounted with 16 step-cut octagonal Colombian emeralds for an estimated total of 60.50 carats (!!!), each in a surround of brilliant cut and pear-shaped diamonds. The pendent element with the step-cut Colombian emerald of 23.44 carats was initially created by Bulgari in 1958 as a brooch. It  was given to Elizabeth Taylor by Burton for their engagement in 1962, and she decided to wear it fastened to the necklace, on their wedding day in 1964.
2) This incredibly fine Burmese cabochon sapphire of 52.72 carats was one of the first sautoirs ever created– and is the only sautoir mounted in platinum, rather than yellow gold. Elizabeth Taylor received this from Richard Taylor for her 40th birthday in 1972.
3) The snake watches that first gave Bulgari their distinct style. By the 1960s, Bulgari had forged and developed a very personal style that is carried out to this day with the serpent motif. The Tubogas bracelet-watch in white gold (left) and the Snake bracelet-watch in gold, white and black enamel and diamonds (right) were one of the first serpent designs created by Bulgari, in 1960.
4) Emperor Nero's coins. This gold necklace, created in 1978, features the infamous emperor in Roman Imperial silver, gold and bronze coins dating back to 62 AD.
5) Necklace in gold with emeralds, amethysts, citrines, pink tourmalines, sapphires and diamonds, 1991. As exhibit curator Amanda Triossi best explains, "It is much easier to design something safer—but to mix all these colors together and manage to," do something bold, strong and definitely very elegant and tasteful, you have to be pretty clever."
The thing that makes Bulgari an incredible heritage brand, spanning almost 130 years (next year is their big anniversary!) is that they always look to the past before looking to the future, so they never lose their identity, while still continuously innovating.  For instance, the Serpenti collection, which saw its birth in the 1960s,  is one of their best sellers to date. And also this September, they will be launching the Diva collection, which while inspired by Elizabeth Taylor, is stamped with the face of today's modern day diva—Carla Bruni.
For a more thorough narration of the Bulgari Heritage event, check out my article in the Philippine Star. Also more on it in our September issue of Lifestyle Asia.