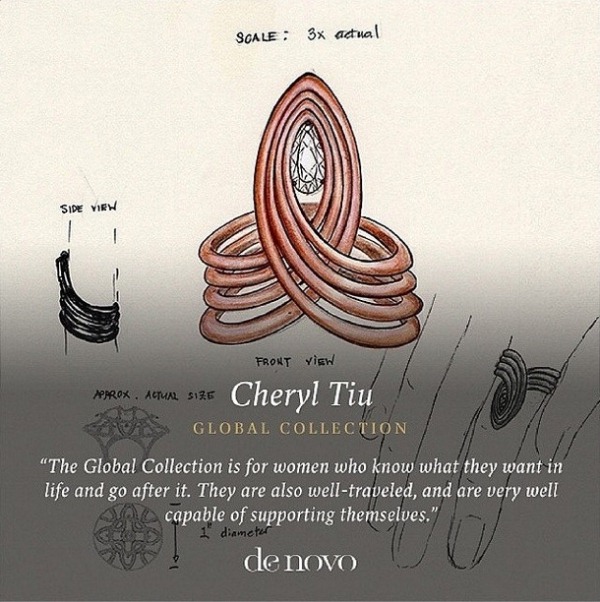 I still can't believe I have my own jewelry line!
Sometime last year, Denovo Diamonds proprietors, husband-and-wife team Caryll Martinez-Benitez and Jose Benitez, and genius brand architect Amor Maclang of Geiser Maclang invited me to design a line for them. They wanted to make Denovo different from the traditional jewelry brand (that you have to wait to be engaged before you get a diamond ring). They wanted to make diamonds more accessible to everyone, from the younger generation and even to men. I loved what they stood for and their diamonds were beautiful, so of course I said yes!

Six of us artists were tapped to each create a line for the fine jewelry brand, each representing our own personality and style. The wedding bands and engagement rings from Maureen Disini's La Collezione Promessa celebrates Italian beauty and charm; Leeroy New's Seraph Collection manifests his fascination with religious iconography; Olivia D'Aboviile's Crystal Dew Collection is inspired by the water droplet; Jinggoy Buensuceso's Equilibrium Collection is all about balance and very wearable pieces; Neil Felipp San Pedro's Simian Collection is playful and whimsical with miniature monkeys in various forms; and my Global Collection is inspired by my travels around the world.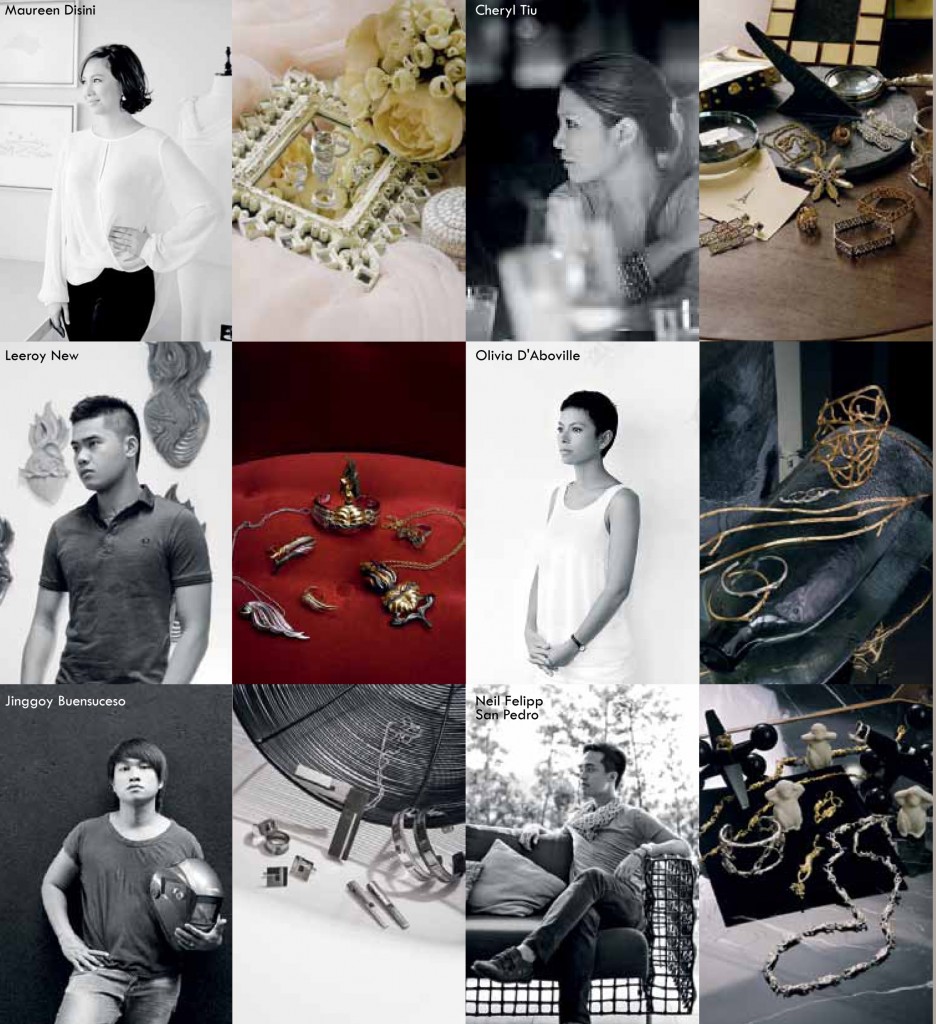 Much credit has to be given to creative director Georgina Teng-Ong of Alchemista Online who translated our designs to jewelry. She played a massive part here. Thank you, George! <3
Each of my pieces were inspired by places I saw during my travels and I'd like share with you the stories and my inspirations behind each one:
1) Blue Mosque Diamond Bangles (Istanbul, Turkey)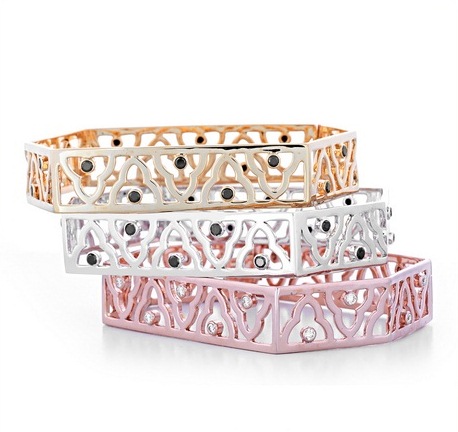 Story: The Blue Mosque is supported by large elephant pillars, and hanging before each of these pillars are pendant chandeliers. I was particularly drawn to their unique hexagon shape, and this was the inspiration behind the bangles. We decided to make them thin in width, so we can stack and wear them at the same time.
2) Dome of the Rock Diamond Ring (Jerusalem, Israel)


Story: When I was riding a camel on the Mount of Olives at the Old City of Jerusalem, I looked and saw a mesmerizing view of Temple Mount. What completely stood out against the backdrop was the Dome of the Rock because of its shape and gold color. The dome-like shape of the ring was inspired by it.
3) Fisherman's Bastion Diamond Ring (Budapest, Hungary)

Story: Budapest will always have a special place in my heart because I spent some time there as an exchange student. The Fisherman's Bastion, a combination of neo-Gothic and neo-Romanesque architecture me, is one of the prettiest landmarks of the city. There are seven towers, and the sharp spires were what inspired the shape of this ring. It also has a fairy-tale staircase type, and this inspired curvilinear design of the ring.
4) Metropolitan Cathedral (Rio de Janeiro, Brazil)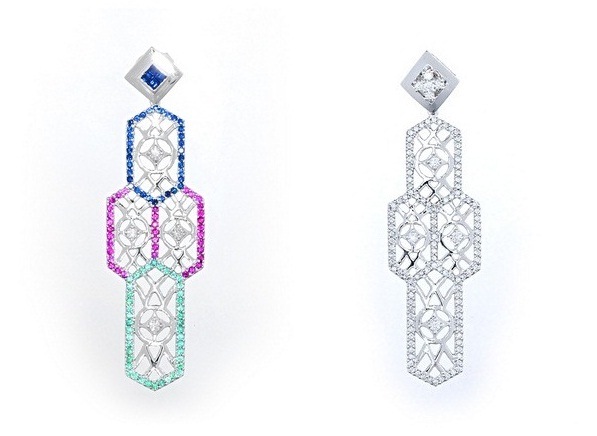 Story: Inside the Metropolitan Cathedral of Saint Sebastian, sometimes known as the Rio de Janeiro Cathedral, I was blown away by the fantastic stained glass art on the walls that form a cross on the ceiling. These cross earrings were inspired by it. This is the only piece that uses colored stones because of the colors of the stained glass walls.
5) Three Stars and A Sun (Philippines)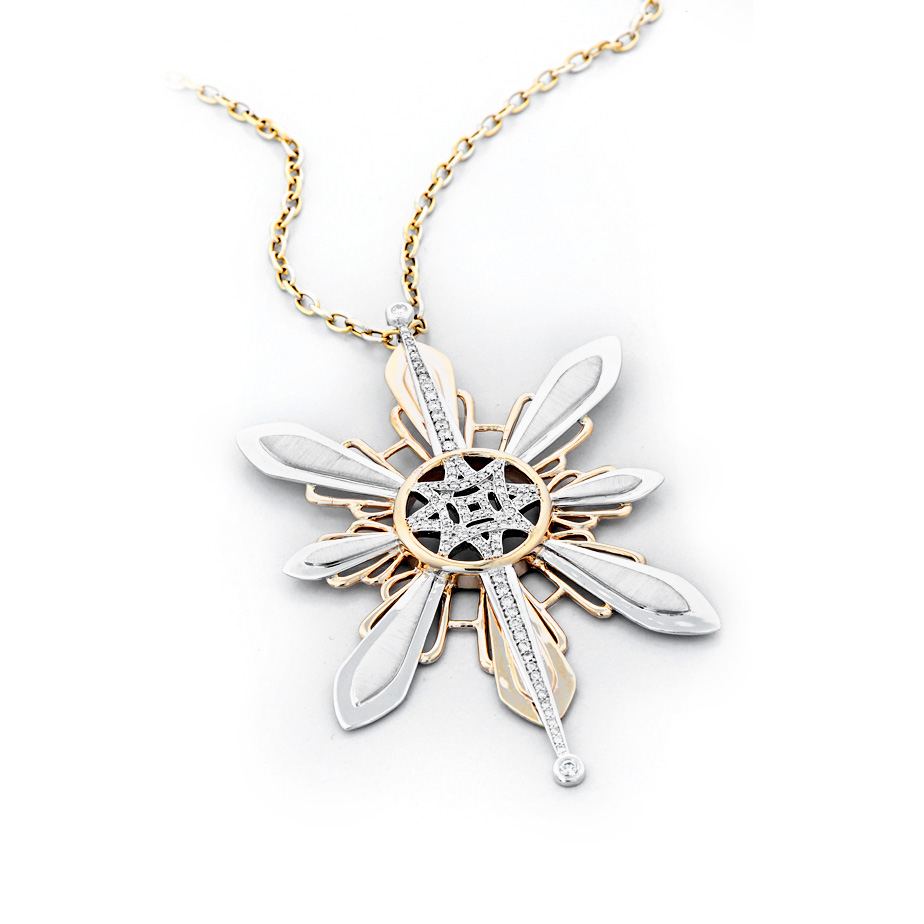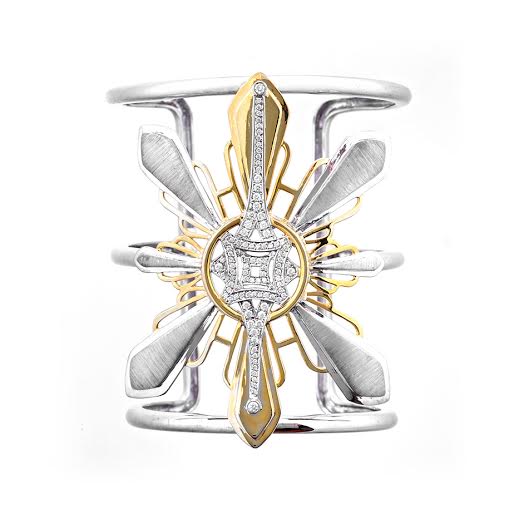 Story: This piece is the most personal to me.  Three Stars and A Sun is inspired by our country as a whole. After Typhoon Yolanda/ Haiyan happened, I was so touched by the incredible hope that surged through our country despite having been plagued by one of the worst calamities in the world, ever. The sun in the Philippine flag is emblematic of the hope that we Filipinos have inside us every time we are plagued by a catastrophe—we always rise, and we come out stronger. I wanted to make a piece of jewelry that will continue to be that symbol of hope—that we can all wear to remind us that, as the old adage says, hope always dies last. While the sun may be a universal symbol of hope, what makes the Philippines unique is the fact that our flag has three stars and a sun, and I decided to incorporate them into the design (try to spot them, they are intentionally interlaced behind the sun) to make this piece of jewelry uniquely and distinctly Filipino.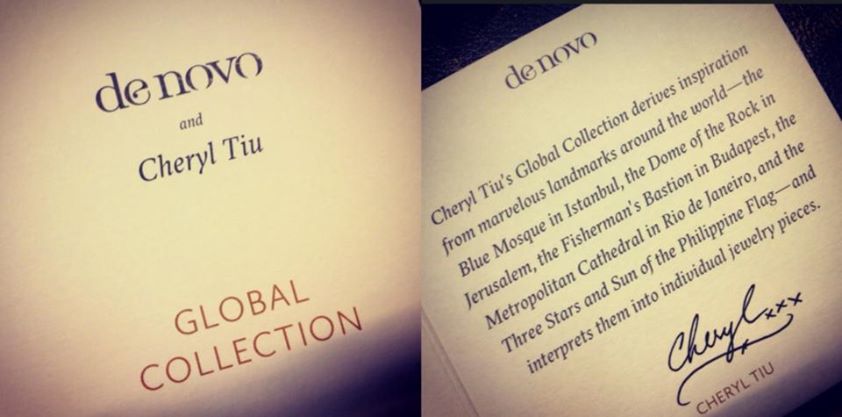 I am so honored to have Filipina actress and painter Heart Evangelista wear my Metropolitan Cathedral diamond earrings and Fisherman's Bastion ring on the cover of the July issue of Lifestyle Asia, photographed outside her exhibit at the Ayala Museum Artist Space by Tom Epperson, styled by Reese Rubin and art directed by Rina Camacho. Thank you so much!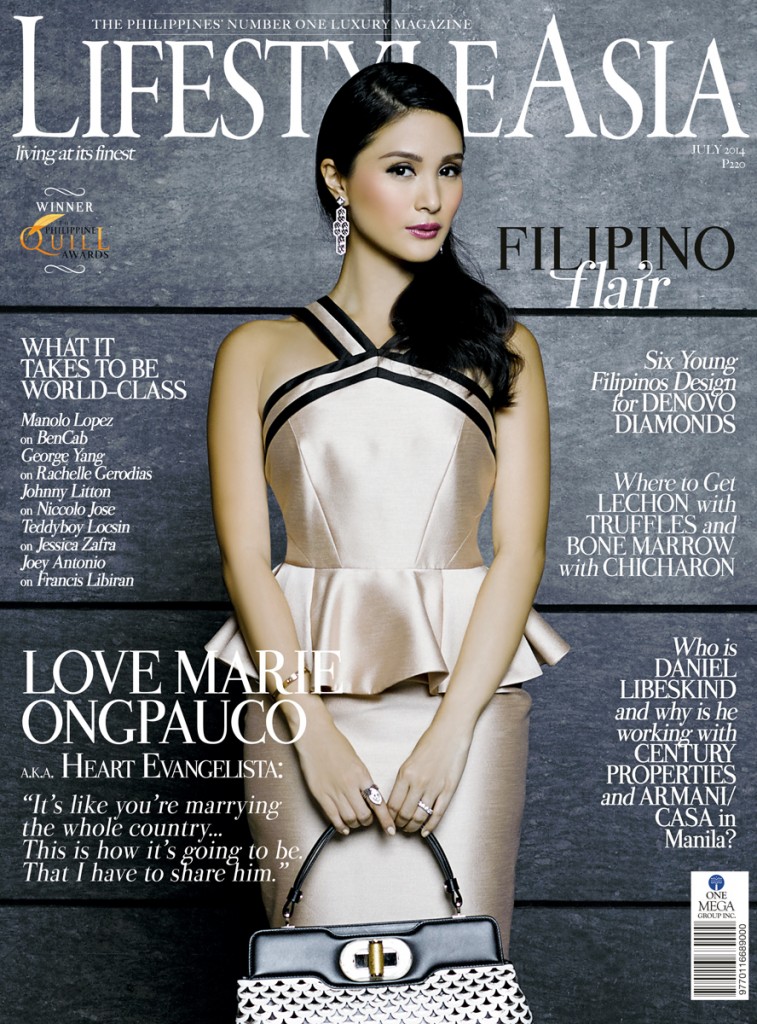 And am also so honored to have international fashion blogger and dear friend Ingrid Chua aka The Bag Hag Diaries as my muse for the evening! As my collection is inspired by my travels and I thought Ingrid was perfect because apart from being one of the most successful women in fashion and publishing, well, she travels even more than me! ✈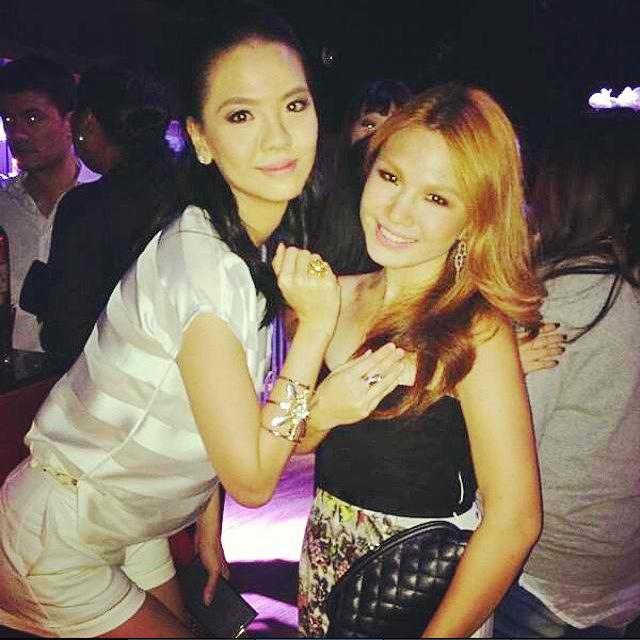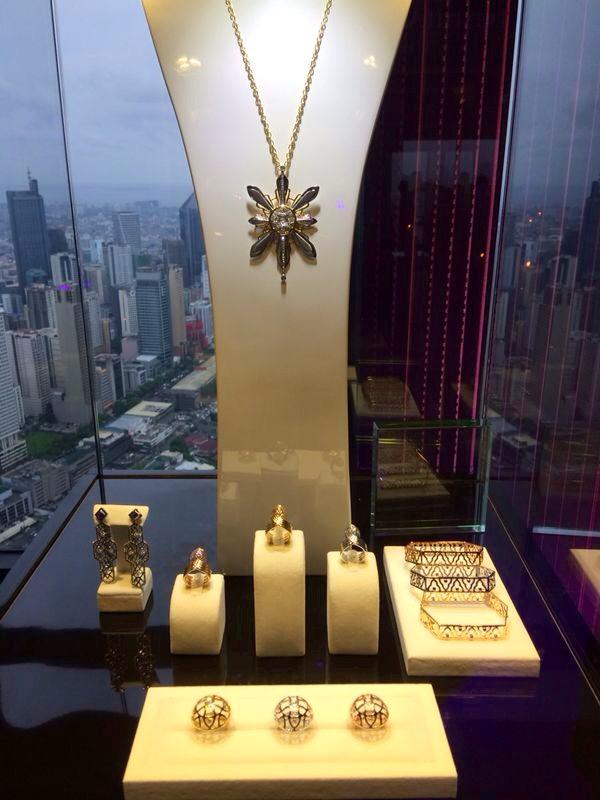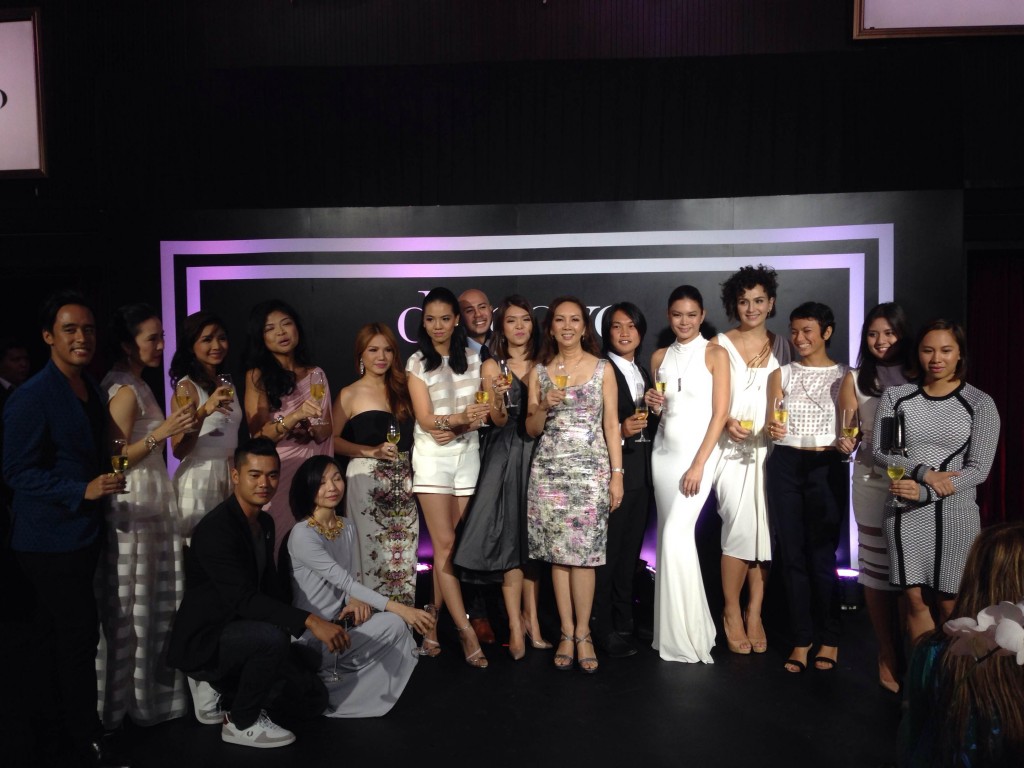 Please do check out our pieces at the Denovo Boutique! I promise you will love them

Denovo is located at the ground floor of Century City Mall, Kalayaan Avenue, Makati. For inquiries, phone +632 519 7272, email shop@denovodiamonds.com or visit their website http://denovodiamonds.com/