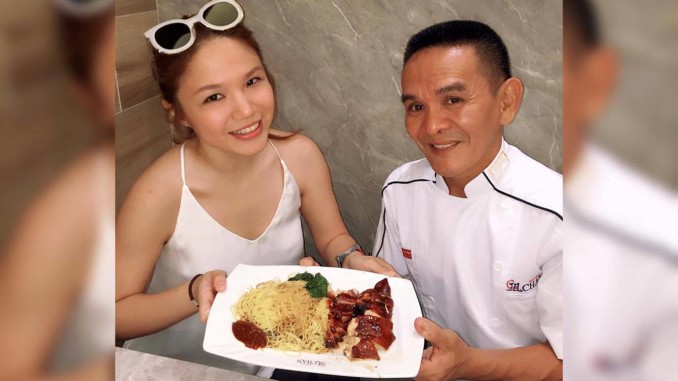 I wanted to cry when I first saw the Michelin video of Chef Chan Hong Men— in complete disbelief that his humble hawker stall, Liao Fan Hong Kong Soya Sauce Chicken Rice & Noodle— had received a Michelin star. "I've never heard of Michelin inspectors visiting a street stall," the Malaysia-born chef recalled in the video produced by Michelin Singapore, "Can even a hawker be nominated?" The Michelin representative was said to have told him, "We only judge based on the food, not on the venue."
Chef Chan's soya sauce chicken rice and noodle then became the cheapest Michelin-starred meal in the world, priced at SG$2 or US$1.50 (around P75). 
I wanted to cry again when I met him in person for the first time here in Singapore. His face truly is that of  hard work, perseverance and humility, and in real life, he is just as nice, simple and unassuming.  He recently went into partnership with Hersing Culinary (also the guys behind Tim Ho Wan, etc.), changing the name to Hawker Chan (so it's catchy and easier to remember!), and has expanded around Singapore–with branches on 78 Smith Street (just across the original hawker stall) and the industrial area of Tai Seng– and soon, to the Philippines via FooDee Global Concepts (run by husband-and-wife Rikki and Beng Dee, and son, Eric). So yes, Hawker Chan will be coming to Manila in the third quarter of this year!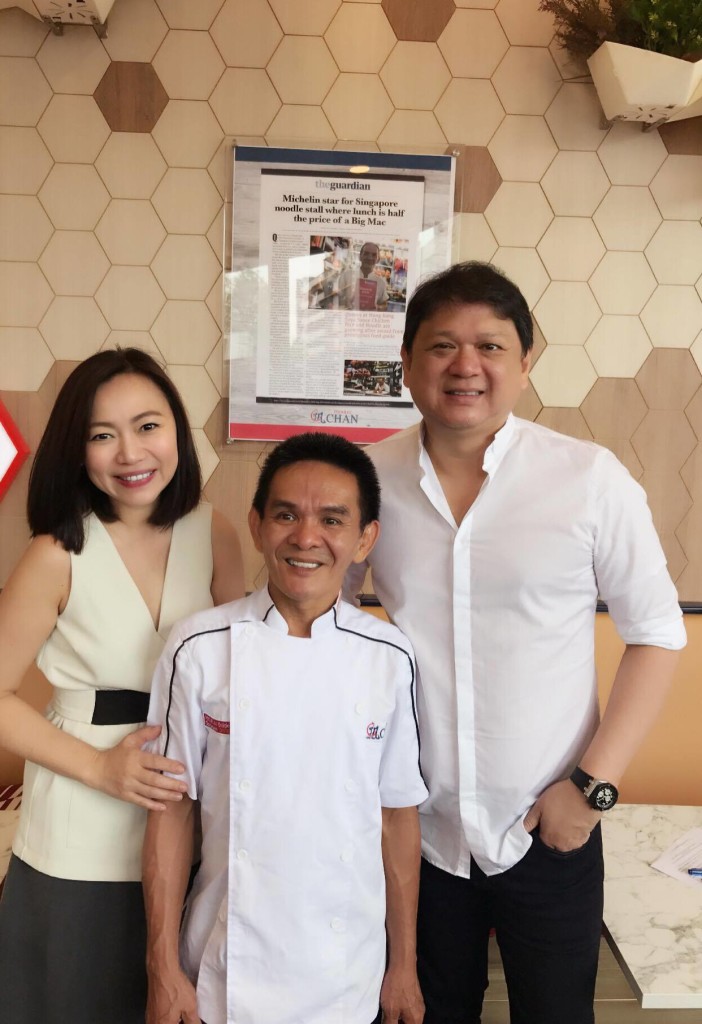 How is Hawker Chan different from Hong Kong Soya Sauce Chicken Rice & Noodle?
Hawker Chan is an actual quick-service restaurant unlike the original Hong Kong Soya Sauce Chicken Rice & Noodle which is a stall in a market. Dishes are the same, however, Hawker Chan is air-conditioned, thereby the price of his famous Cantonese-style soya sauce chicken rice has been raised to SG$3.80, to cover overhead expenses. The wait at the new branches have been shortened to one to two hours—and even just 30 minutes on an off-time, from its previous three hours at the original stall. The reason he is expanding around the region is "to accommodate everyone—both locals and foreigners—to make sure everyone can get a taste of the food he cooks, and reach out to customers," he explained.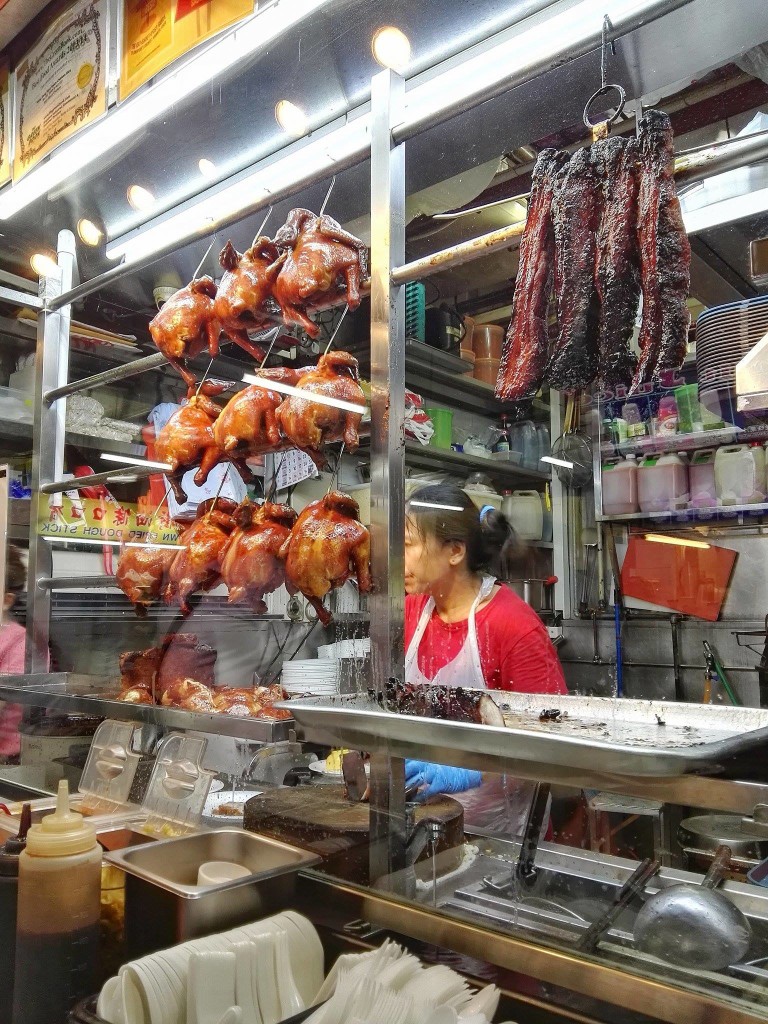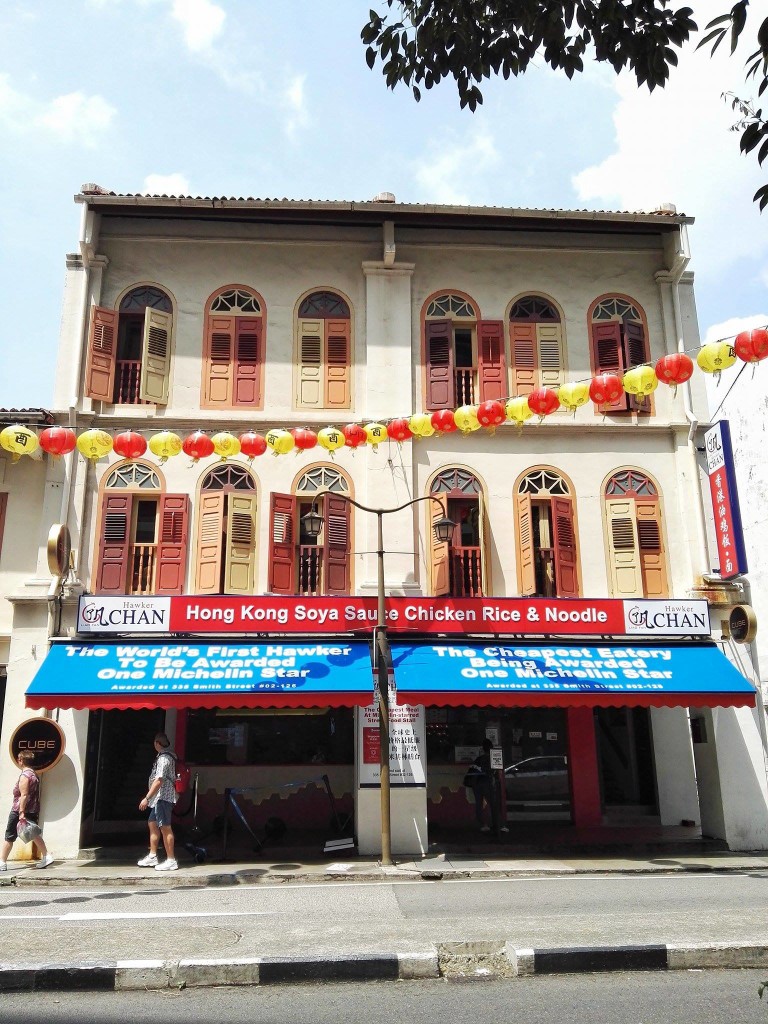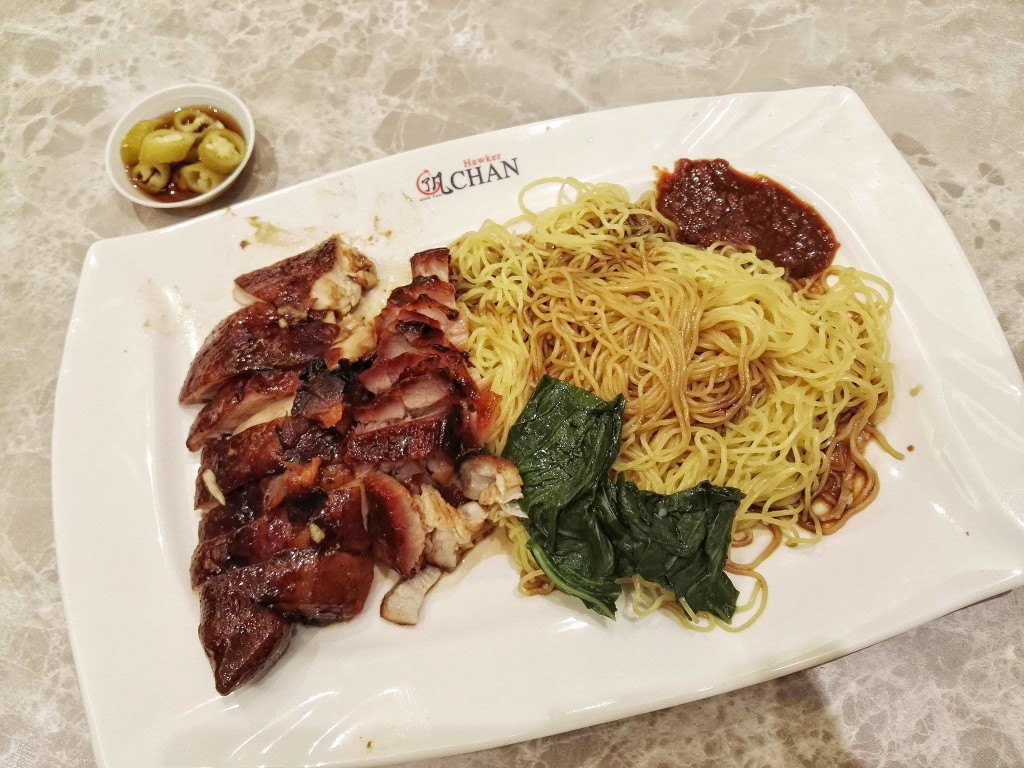 Philippine Opening
 "Our group has always been on the lookout for the best brands with the best value. Hawker Chan fits well into our vision to deliver the best brand at the right price for the consumer," explained Rikki Dee on bringing the concept to Manila. He also reveals that the location will be at a "major mall" and in the coming years, they are looking to open at least 20 stores in the Philippines.
Dee also assures that prices will be competitive. "We are looking at P99 for a chicken meal, to P199 for three kinds of roast items. Fantastic pricing for a Michelin star," he disclosed. While in the beginning, they will be serving only the dishes from Hawker Chan, in the future, they plan to create Philippine-exclusive dishes.
And how does chef Chan plan to maintain the quality? He shared that he will be preparing all the sauces personally and bringing it overseas to maintain the consistency. He will also make sure he will properly train the chefs. While he has never been to the Philippines, he looks forward to coming (possibly in June) and is open to incorporating Filipino garnishes to the dishes.
Apart from the Philippines, Hawker Chan is also opening in Taiwan, Thailand and Indonesia. We are excited to welcome him to our country!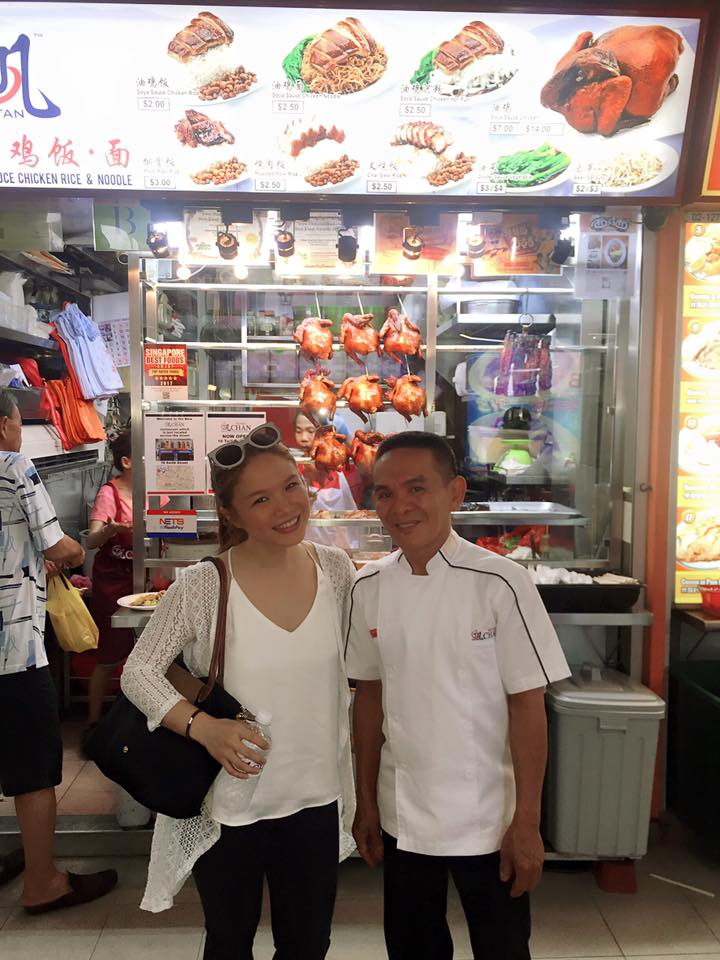 Foodee Global Concepts also has Todd English Food Hall, Tim Ho Wan, Pound by Todd English, Llao Llao, Foo'd by Davide Oldani, Mesa, Sunnies Café. Apart from Hawker Chan, they will also be bringing in Tsuta (1st Michelin ramen from Tokyo) and New York concepts Flatterie and Chophouse.