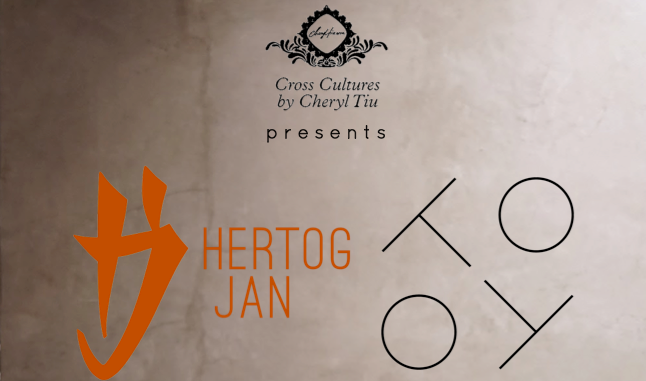 Hello, hello! The third year of Madrid Fusion Manila is just around the corner and my events platform Cross Cultures is thrilled to be collaborating with our first 3-Michelin-starred restaurant, the fabulous Hertog Jan, all the way from Bruges, Belgium! Even more reason to celebrate, Hertog Jan just climbed up 12 notches to the No. 61 spot on the 2017 World's 50 Best Restaurants list– and is on the World's 50 Best Diner's Club Discovery Series– congratulations!!!
For this particular collaboration, I decided to pair Hertog Jan, led by chef Gert de Mangeleer with our very own Toyo Eatery. If you follow this blog and my social media accounts, you've probably heard me rave countless times on how Toyo Eatery is one of my favorite restaurants in the country, with chef Jordy Navarra- a chef I've always admired and respected- championing Filipino culture and produce to a whole new level. Both chefs work very closely with their respective local farmers and use modern techniques to highlight their best qualities.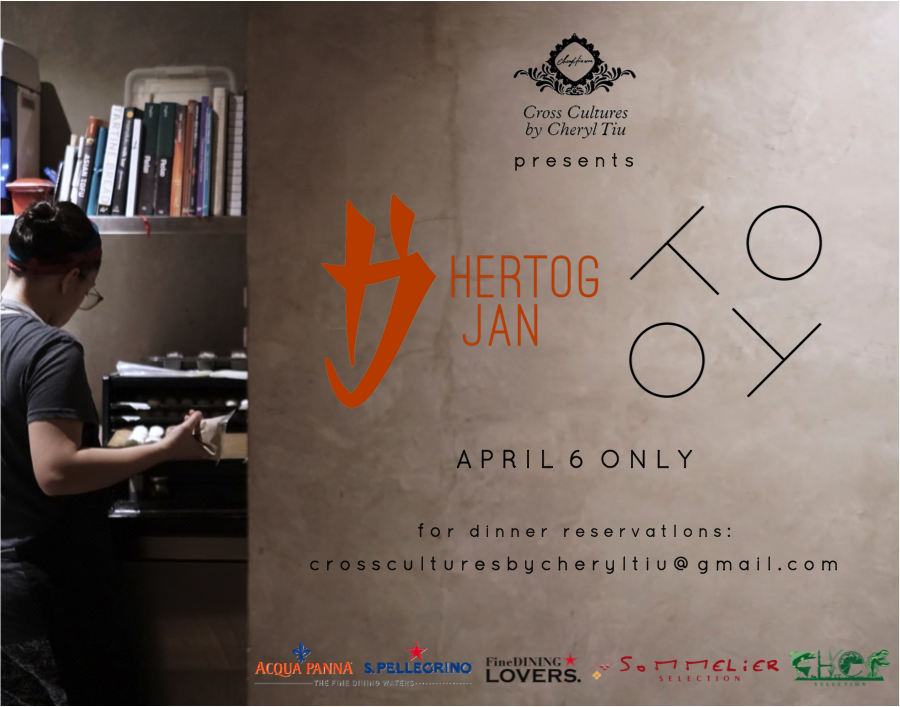 A little bit about our chefs:
Gert De Mangeleer took over Hertog Jan with his culinary soulmate Joachim Boudens in 2005. He transformed the restaurant's traditional kitchen into something more refreshing and revolutionary. Focusing on the ways flavors, structures and contrasts take shape, Gert makes sure that his dishes touch all the senses and carry his signature style. The restaurant is located in a farm where Gert grows his own vegetables, herbs and flowers. He uses modern techniques to bring out their highest quality.
In 2006, Hertog Jan was awarded its first Michelin star, followed by a second in 2009 and ultimately a third in 2011. In 2014 Gert received the "European Chef of the Year" award. He is an avid supporter of the "Young Chefs" project of the Flemish Ministry of Tourism, which he helped pioneer in 2011.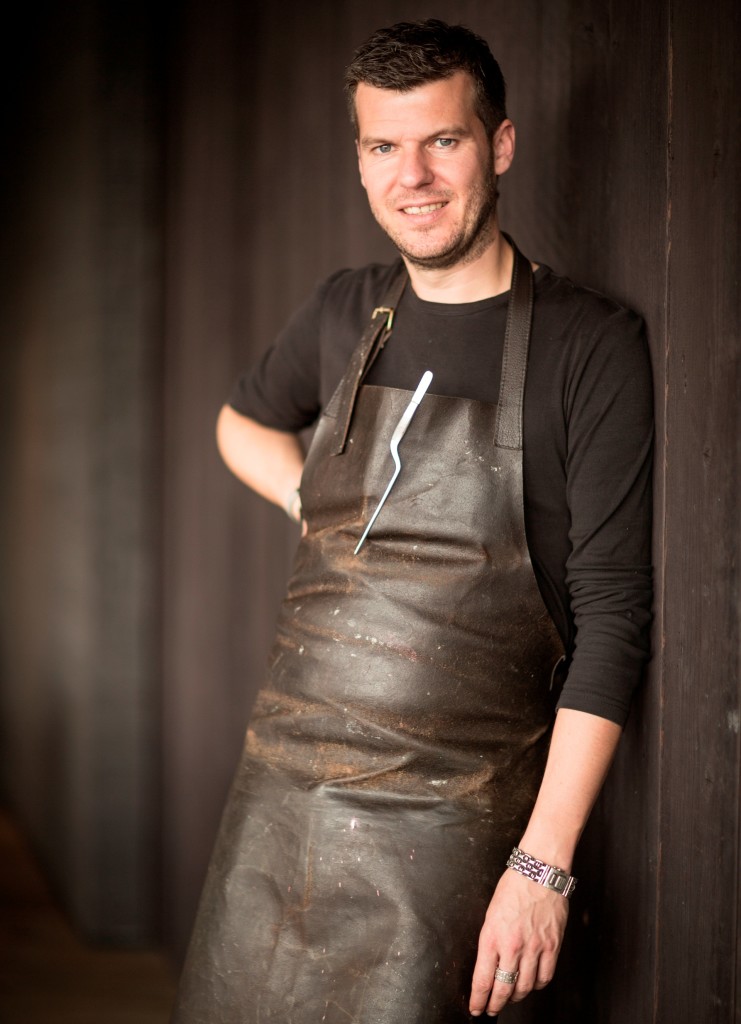 Jordy Navarra is the chef and owner of Toyo Eatery in Manila, Philippines. After spending time working and learning for chefs overseas, he decided to come home and explore the flavors, ingredients and culture of food from the Philippines. He first started at Black Sheep in Bonifacio Global City, where together with his team, they started pursuing the possibilities of a cuisine based on Filipino products made by Filipino chefs. After parting ways, he opened Toyo Eatery in March 2016 as a continuation of the food philosophy started before in a more intimate setting that highlights local materials and Filipino craftsmanship.
Toyo Eatery takes the essence of Philippine flavors, traditions and techniques and puts them in tune with quality products and a desire to make things nice. They pay homage to the culture of eateries and serve food based off what they can get from the farmers and producers.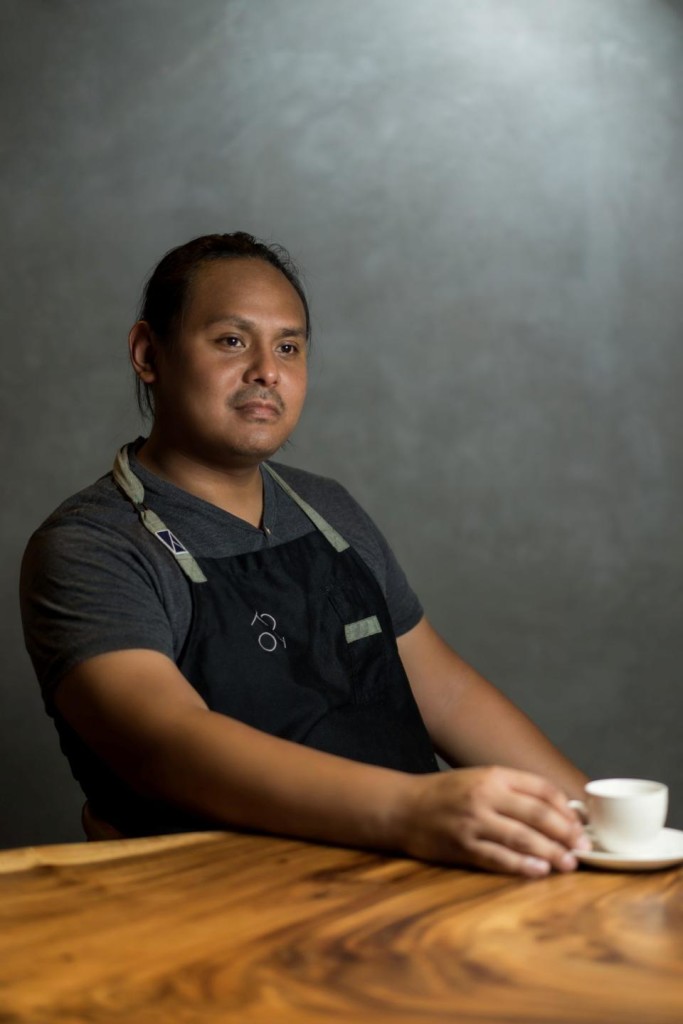 For a price of PHP5,800 + 10% service charge (inclusive of wines from Sommelier Selection, and waters from San Pellegrino and Acqua Panna [exclusively distributed by Werdenberg in the Philippines]– what a *steal*, right?!), guests can expect an tasting menu of at least 10 courses. It's going to be such a wonderful collaboration.
This is a very special dinner and seats are extremely limited; email us right away for any bookings. xx