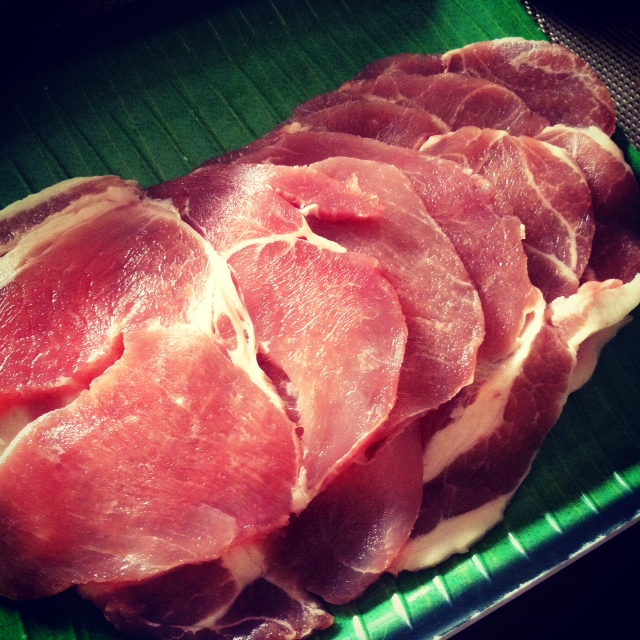 Samgyeopsal or 삼겹살 (grilled pork strips) is a Korean dish we have quite often at home. It literally translates to three (sam; 삼) layered (gyeop; 겹) flesh (sal;살). It's delicious and soooo quick and easy to prepare! Anyone can do it!

My mom told me that she was at the Korean store (Circle Korean Mart) and the salesperson taught her how to make it, and so she ended up buying all the ingredients.
Let me share with you how to do it in 8 easy photos. It's perfect for those who don't have time to cook—and are carbs-averse 😉
What you need:
Pork Strips (Ideally, should be pork belly strips, since that is what samgyeopsal literally translates to, but we opted for a leaner cut)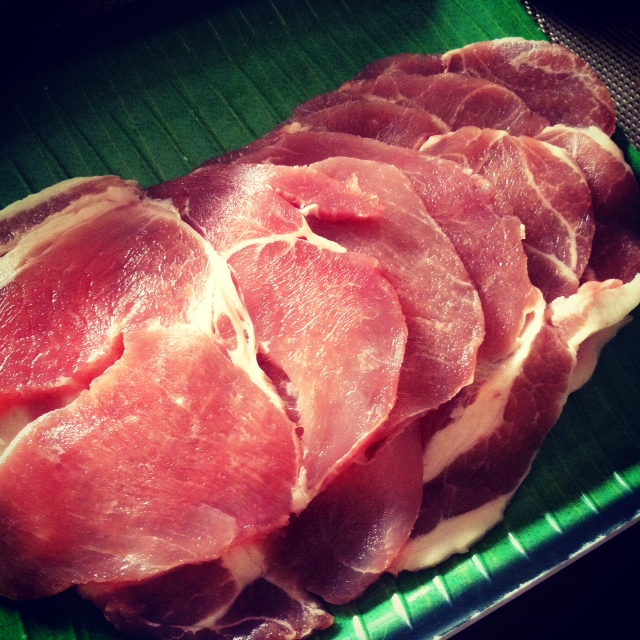 Raw Garlic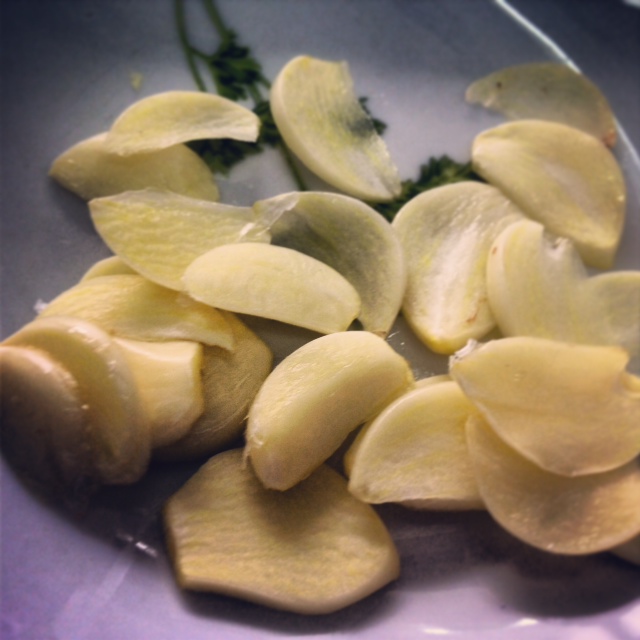 Perilla Leaves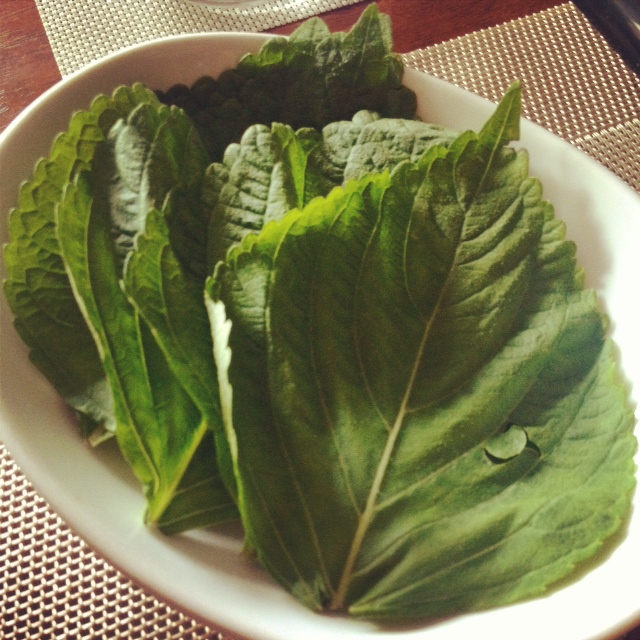 Sesame Oil and Ssamjang (Ssamjang is a combination of fermented red pepper paste and fermented soybean paste– both condiments are essential for the flavors!)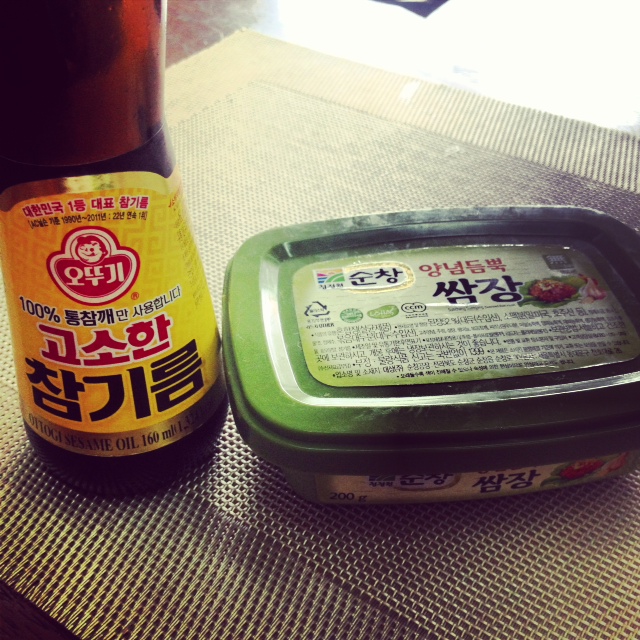 *Optional: Lettuce Leaves
What to do:
1) Place the pork strips on the grill. No need to marinate or season! We use a Hanabashi griller at home. (It's a great investment because you can also use it to make shabu-shabu or hotpot, too :))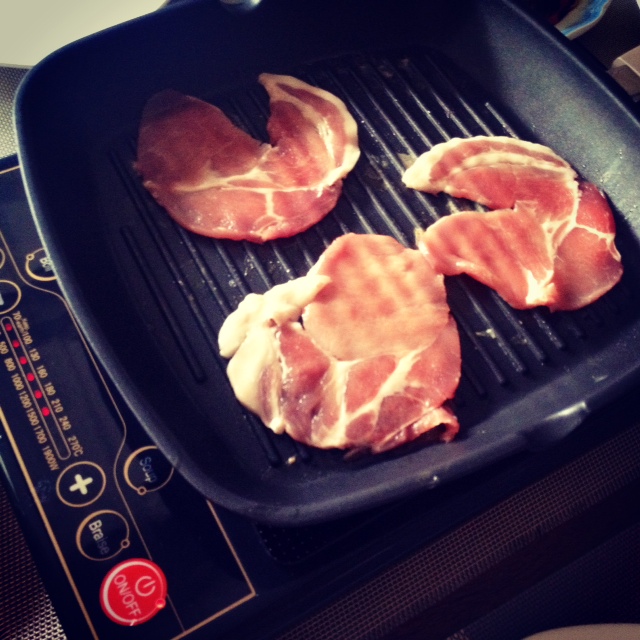 2) When it is cooked after several minutes…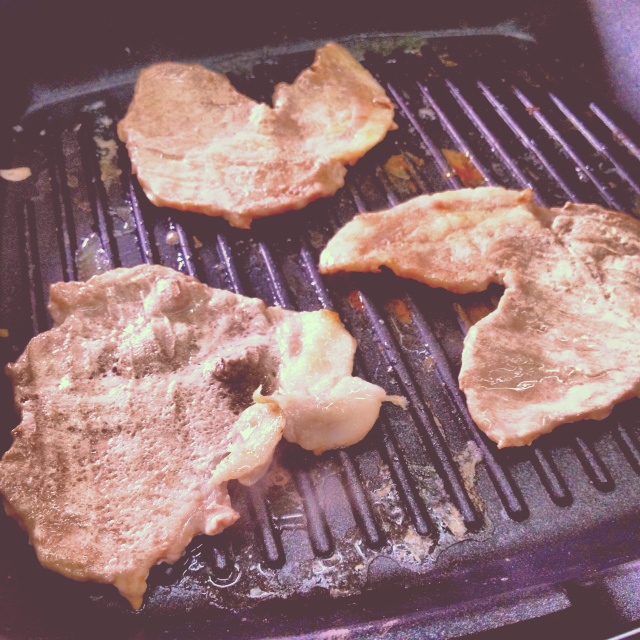 3) Layer it on top of the Perilla leaves.  And then top with the slivers of raw garlic, ssamjang and sesame oil (I'm not sure if there's an order of which goes on top of which… and as you can see, I like mine with a lot of everything!)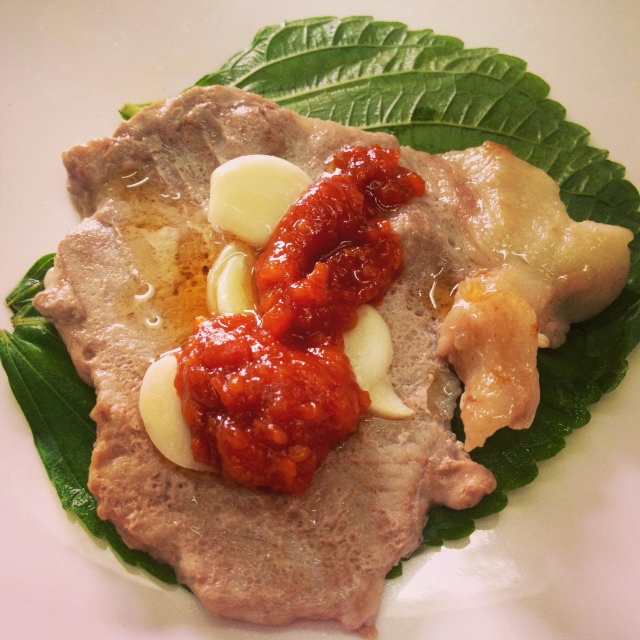 4) Roll it together, and voila! You have an incredible Korean dish that requires next to no kitchen preparation time at all! Some people might find the taste of the perilla leaf a bit strong, so you might want to wrap your samgyeopsal on a lettuce leaf instead– or both.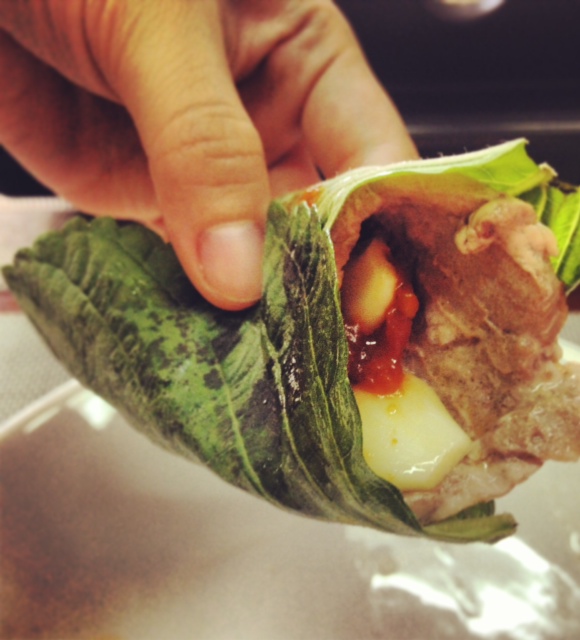 All ingredients available at Circle Korean Mart on the ground floor of Matheus Building, Don Pedro St., Poblacion, Makati. Phone (2) 896-5303 or (2) 895-0220