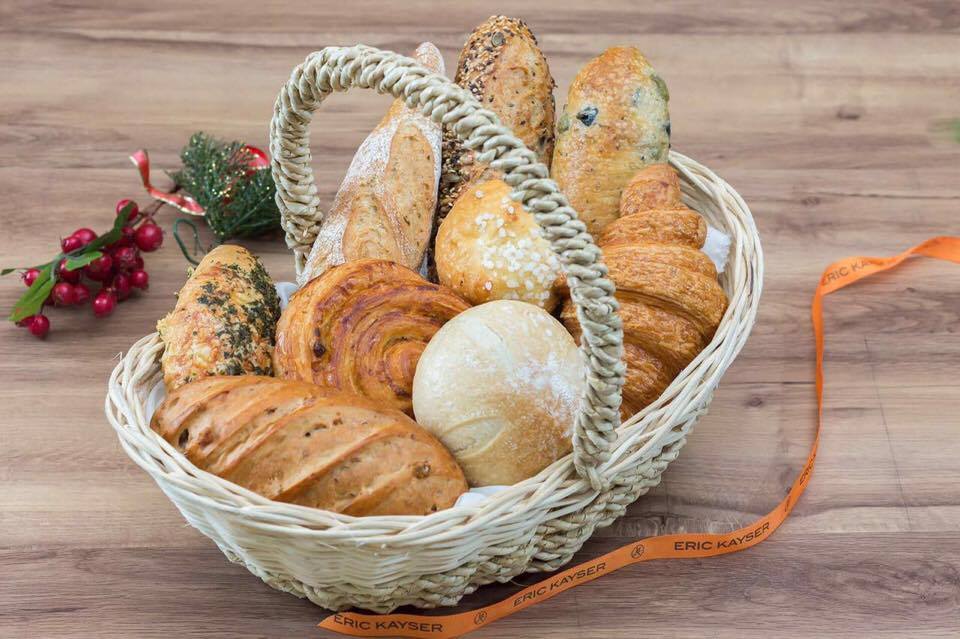 It's not even Christmas yet and Eric Kayser is already making me fat.
Most of the year, I try to stay away from carbs (keyword: try) but it's already the holiday season, and fortunately (or unfortunately for me), Eric Kayser really does make the best breads and pastries in town— and they've just launched their Christmas Collection. These are bundles of their year-long best-sellers that make for wonderful gifts for family and friends, and likewise to enjoy at holiday parties and gatherings. (So if you're looking for gift ideas, look no further!)
Here are the answers to your prayers:
Bread Basket (P890); Pictured above
This is an assortment of their best-selling breads and pastries including:  Mini Baguette Monge, Herbed Cheese Fromagge, Olive Ciabatta, Butter Croissant, Ekmek, Briochette, Raisin Danish, Viennoise Walnut and Pan Aux Cereales– perfect for holiday parties,  spreads and gifts for a family!
Petit Bread Basket (P650)
This is a basket of their smaller or petit pastries that's still wonderful for a party or as a gift for a family. It includes: Mini Ekmek (2 pieces), Briochette,  Mini Whole Wheat Raisin, Mini Whole Wheat Walnut, Mini Butter Croissant, Mini Chocolate Croissant, Mini Chocolate Chip Viennoise, Mini Almond Croissant.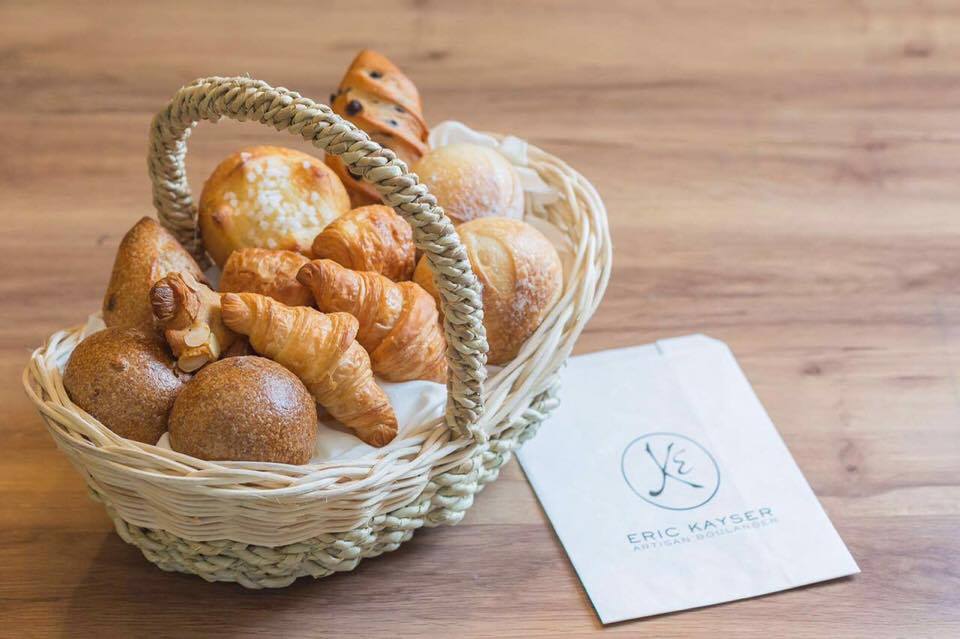 Mini Tart Set (P890 for 16 pieces; P1790 for 32 pieces)
These tarts are great for desserts! The set includes Lemon Meringue, Brasilia and Tartlets.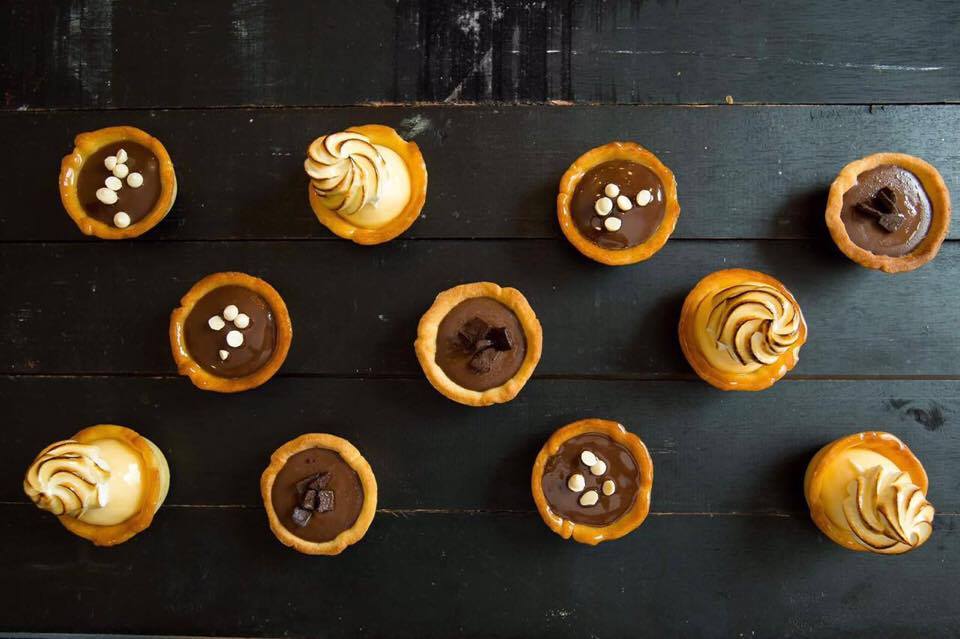 Mini Eclair Set (P890 for 16 pieces; P1790 for 32 pieces)
An assortment of Nutella, Coffee, Chocolate and Salted Caramel Mini Eclairs that are great for dessert.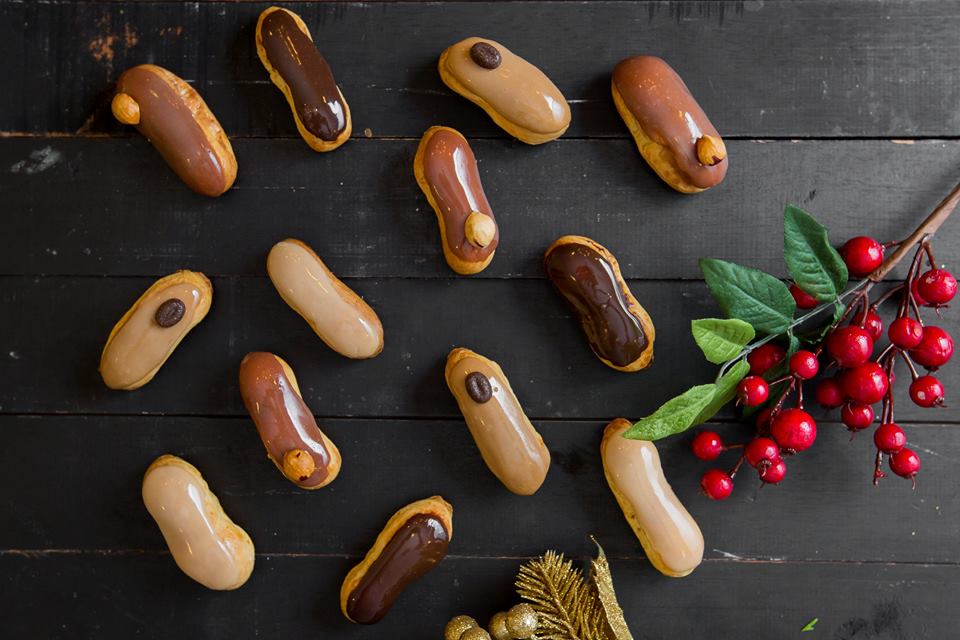 Financier Jar (P345)
These might look tiny but watch out; they are deadly! 20 pieces of Mini Vanilla, Mini Chocolate and Mini Pistacchio Financiers are great for presents for friends or officemates, or exchange gifts.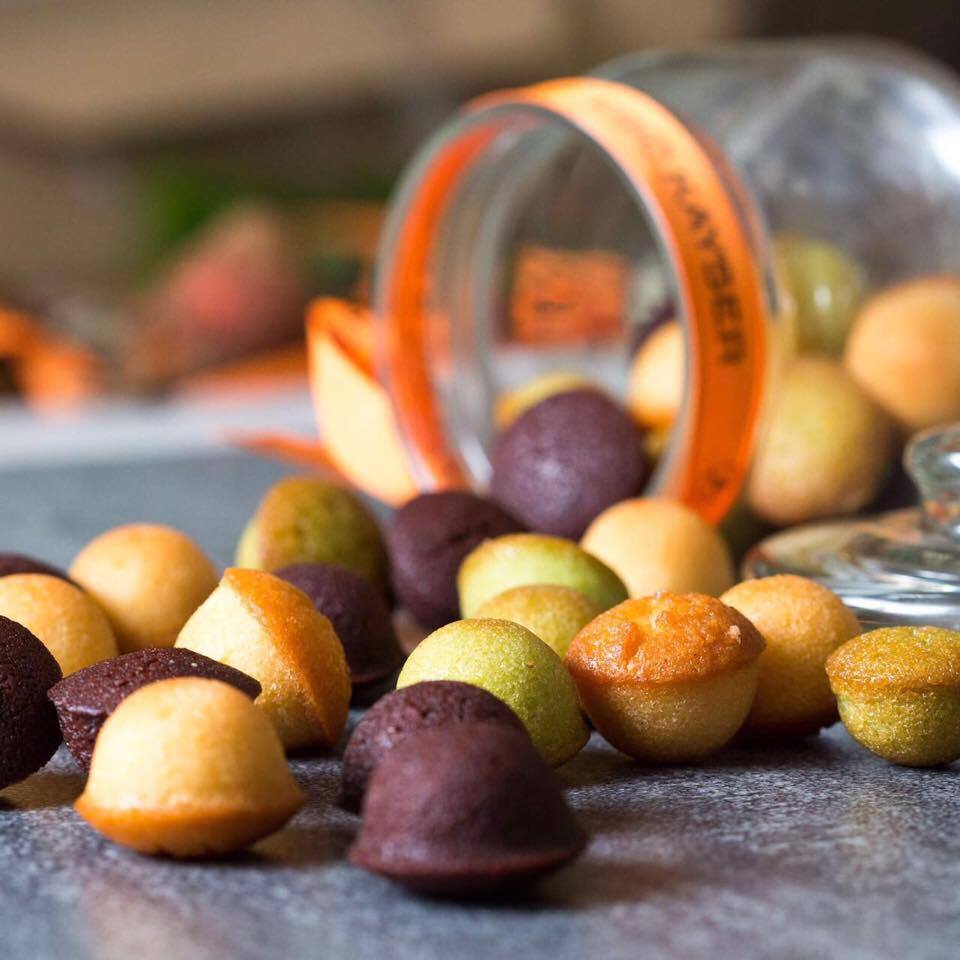 Cookie Jars (P345)
There are two kinds of Christmas cookie jars: Dark Chocolate Chip, Milk Chocolate Chip and White Chocolate Chip for Jar 1, and Dark Chocolate Salted Oatmeal for Jar 2.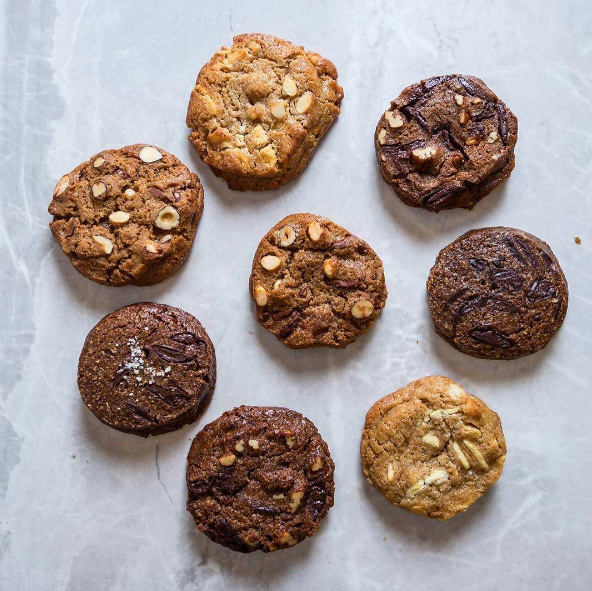 For something unique and special, I highly recommend the Galette de Rois or King Cake (P800 for Almond; P850 for Chocolate; P870 for Raspberry).
This year, I had the chance to try their Galette des Rois (King Cake), a special cake I was first introduced to when I was an exchange student in Angers, France in 2005 which is traditionally eaten during the time of the Feast of the Three Kings in January, a little early. Last year, they had only one flavor– almond— but this year they've added two more: raspberry and chocolate.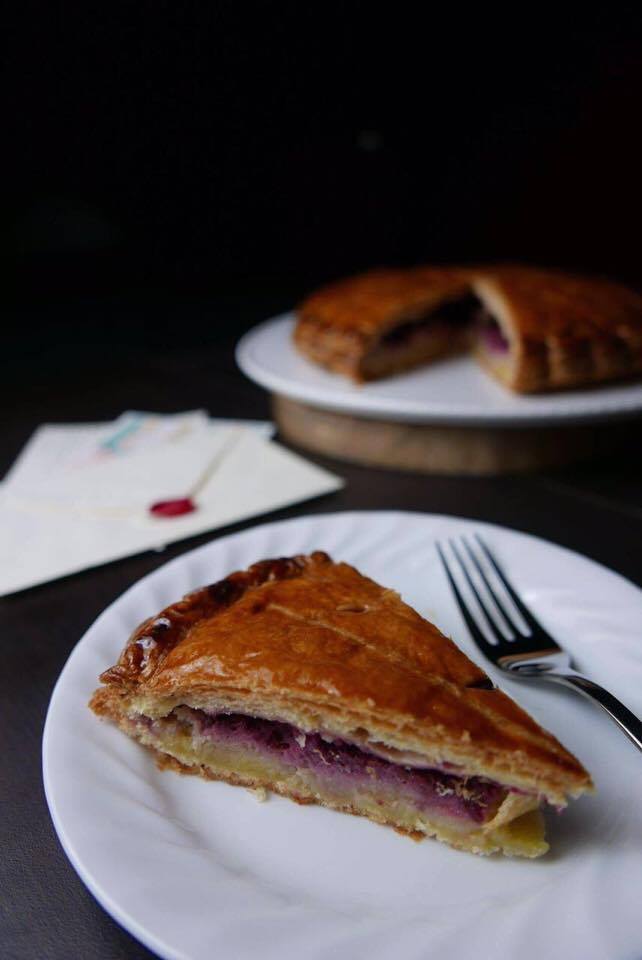 While the cake will be available in stores December 31 onwards for a few weeks, you can have it as early as now by calling the stores to pre-order (details at the end of this post), which will be available in  stores in 2-3 days. Seriously, you know how disgusting I was? I wiped out 2 *massive* slices in one go, and was even cleaning up the crumbs. Yes, it's that good– and such a steal for the price!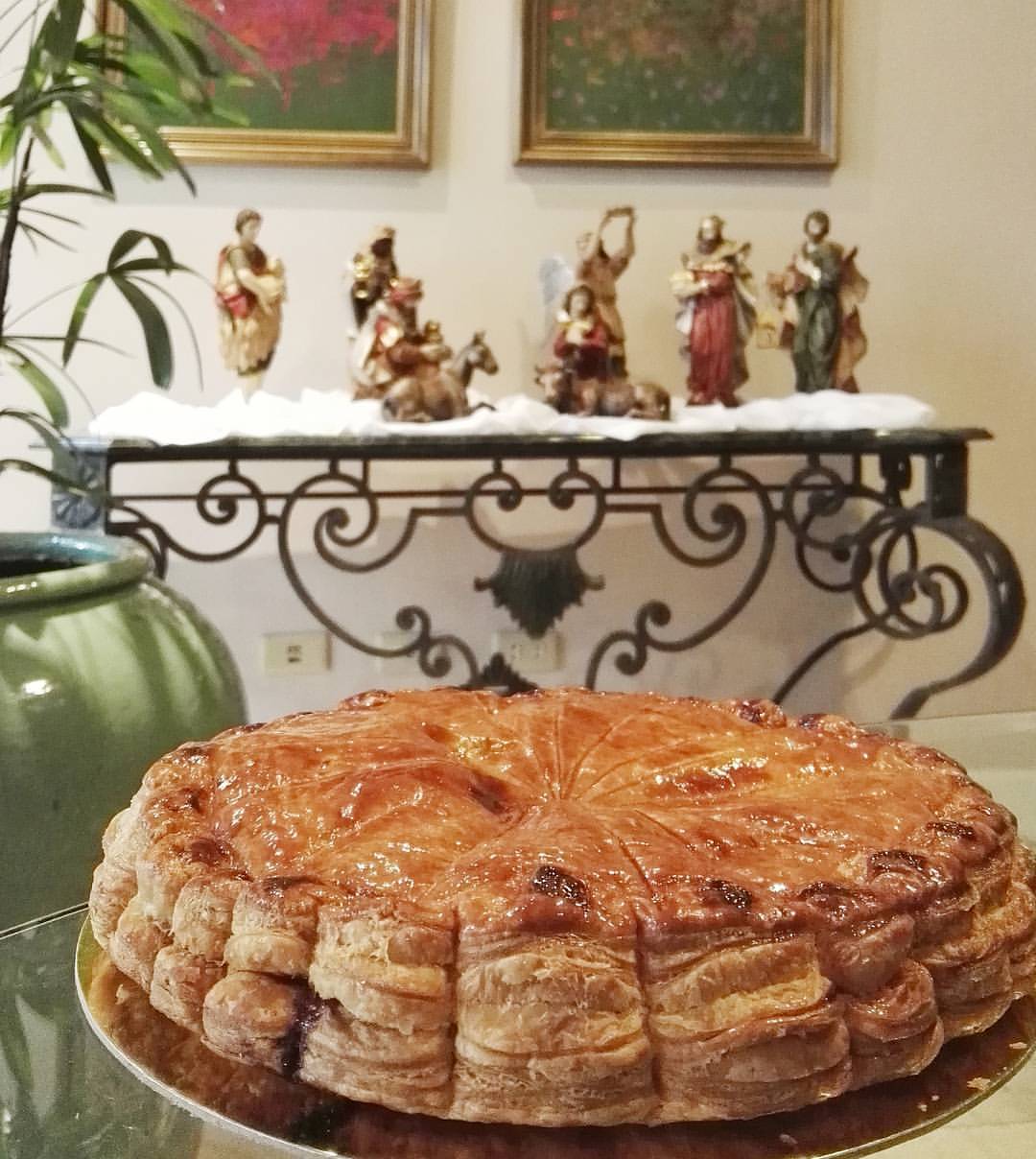 And in case you want to know a little bit about Eric Kayser: Born into a family of four generations of bakers, the Frenchman opened his eponymous first store in 1996 on Rue de Monge in Paris, with the intention of combining modern processes to traditional baking methods. Currently, there are over 100 stores in 25 countries. In the Philippines, we have 5 Eric Kayser stores— the first one having opened in 2013– with more plans of expansions.
In the Philippines, Eric Kayser is located at Rustan's Makati, Rustan's BGC Central Square Mall, Power Plant Mall, San Antonio Plaza at Forbes Park, The Podium Mall. For bulk orders of 10 and above, please call 3 days prior to pick up date and indicate the specific branch, date and time of pick-up. Contact Eric Kayser at: (mobile) +63917-8992831 or +63906-2140547; (landline) (632) 890-0850 or (632) 828-1798 or email info@maison-kayser.com Follow them on Facebook at Eric Kayser Philippines and Instagram at @erickayserph