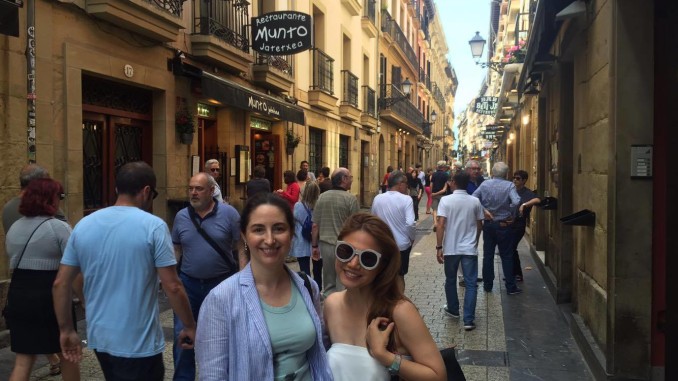 When Elena Arzak found out I was coming to San Sebastian– and that it was my first time– she so kindly offered to show me her city.  The World's Best Female Chef 2012 who is the force behind one of the world's best restaurants, their eponymous three-Michelin-starred institution Arzak, along with her father  Juan Mari, showed up alone– no assistant or PA– waiting for me at our cafe meeting point. (It was Bar  Haizea, if you must know.) She shared with me that she was so suprised that Anthony Bourdain had picked her and her father Juan Mari for their San Sebastian episode for "Parts Unknown" which just aired a couple of months ago, out of everyone in the city! Anyway, Elena is an absolute sweetheart, so kind, so humble and super duper smart- and has an incredible memory!
She took me to the local market– where they buy their produce for Arzak; we walked through the Old Town; had some pintxos at one of her favorite bars (keep reading to find out which one!); strolled through the beach before hailing a taxi to Arzak.
On "Parts Unknown," Anthony Bourdain had said this about Juan Mari Arzak, "Walking anywhere in San Sebastián with Juan Mari Arzak is like walking through Chicago with Michael Jordan or Washington, DC, with George Washington. He's the godfather, universally beloved and respected." It was the same for me walking around with Elena Arzak. She was so well-loved and respected, and while locals waved familiarly at her, it was of course, not a surprise that tourists recognized her and would ask for photos with her, to which she would always graciously oblige.
Here's what our day looked like:
Elena first took me to the La Bretxa Market, where they shop for their seafood and produce for Arzak. Our first stop was the kokotxa (the fleshy underpart of a fish's jaw which is a popular delicacy at Basque Country), where she showed me the difference between cod and hake kokotxa (they are stark when raw)– and which one she prefers between the two! Watch the video below to find out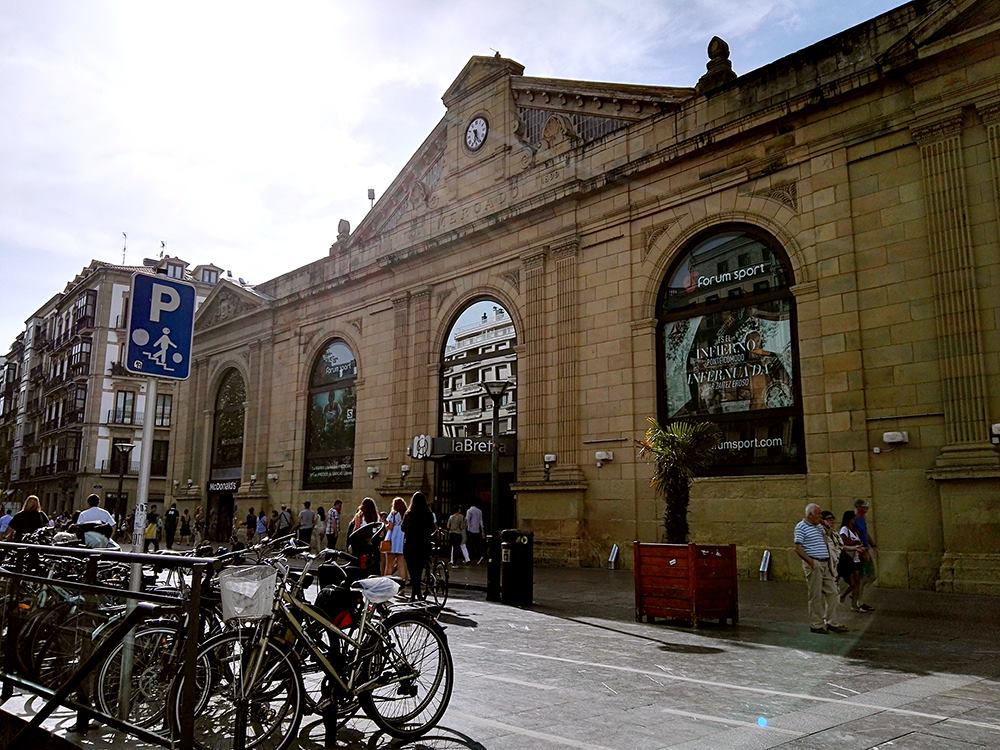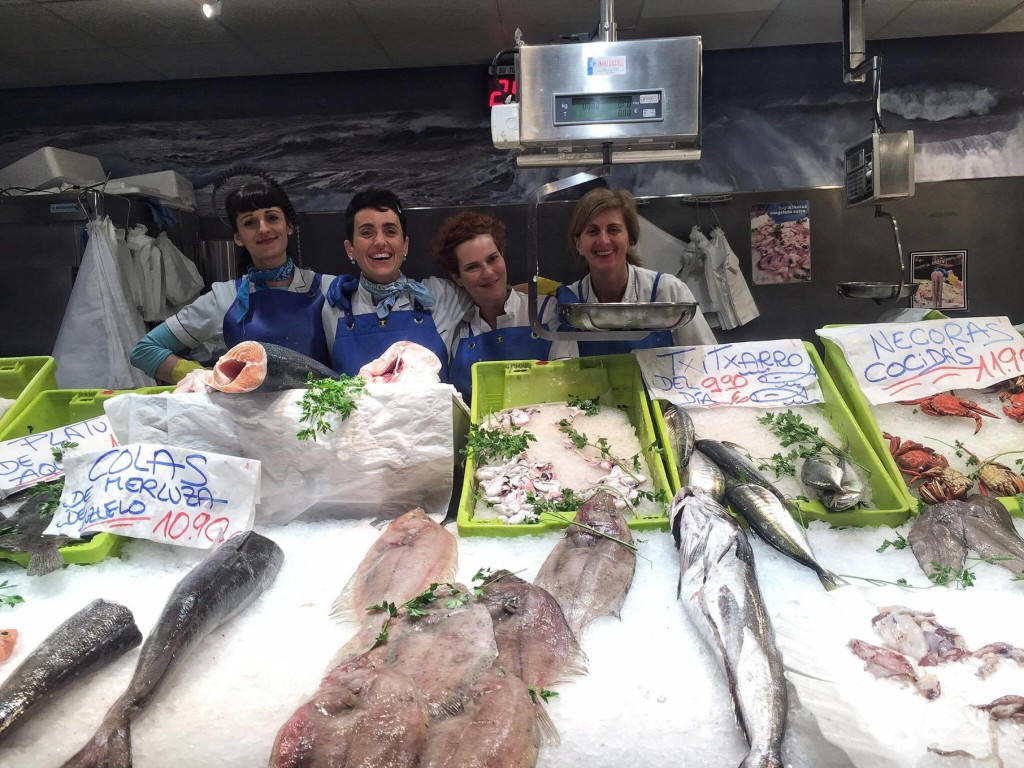 We then went to get some daytime txakoli (Basque sparkling dry white wine) and some yummy spider crab tarts at one of her fave pintxos bars, Ganbara! You must check it out!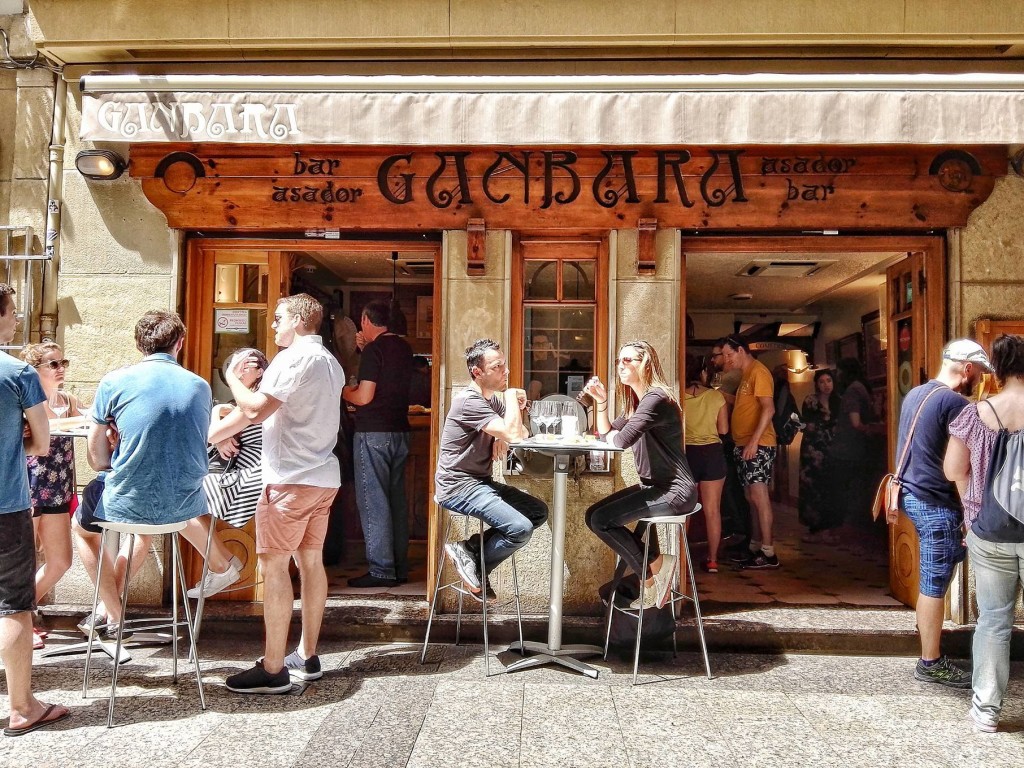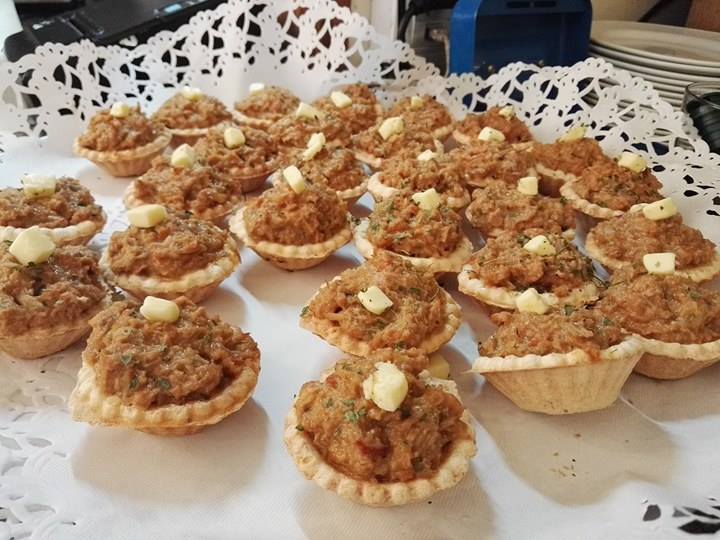 We went to check out the famous La Concha beach…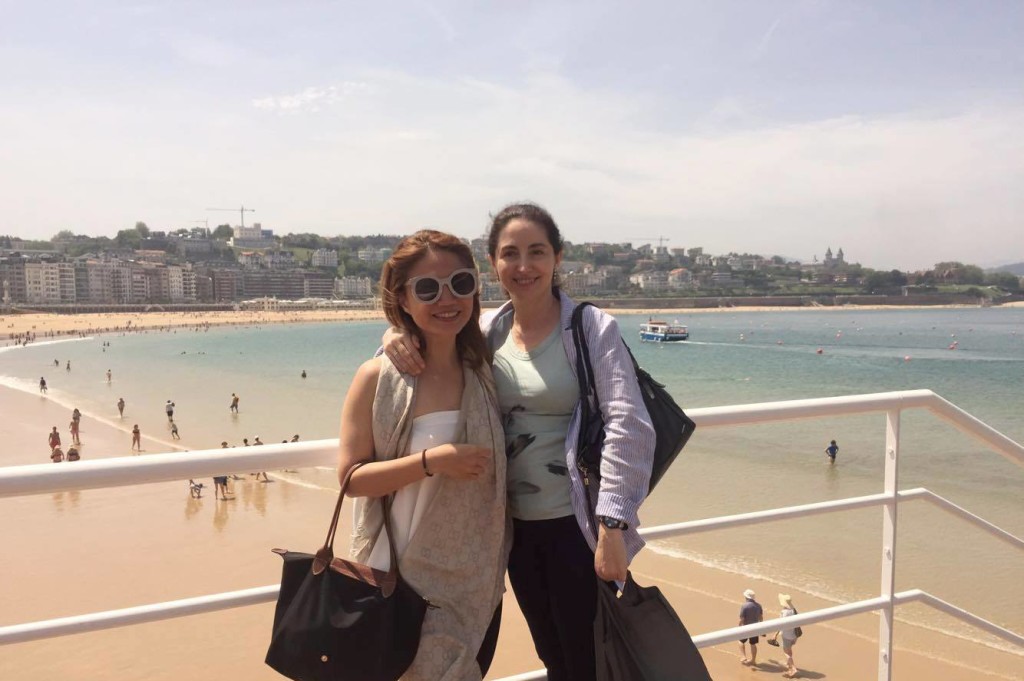 …before I popped in for a beautiful lunch at Arzak!!! Hola Juan Mari (he's 75 years old and still working hard everyday!) *Click here for the review of my dining experience.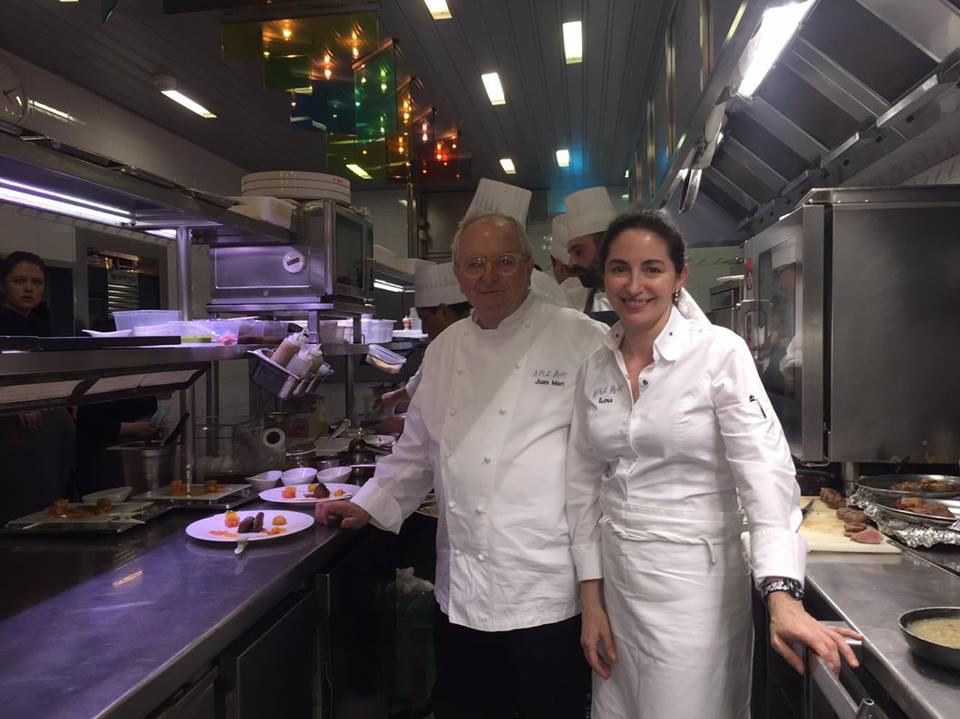 On my last night in San Sebastian, we had dinner with her family, Mugaritz's wonderful Jose Ramon at the new Latin American-Basque concept by Grupo IXO (of which Mugaritz's Andoni Aduriz is a partner) called Topa Sukalderia, and it was so fun! What a perfect way to cap off my first time in San Sebastian! Muchas Gracias, Elena! xx