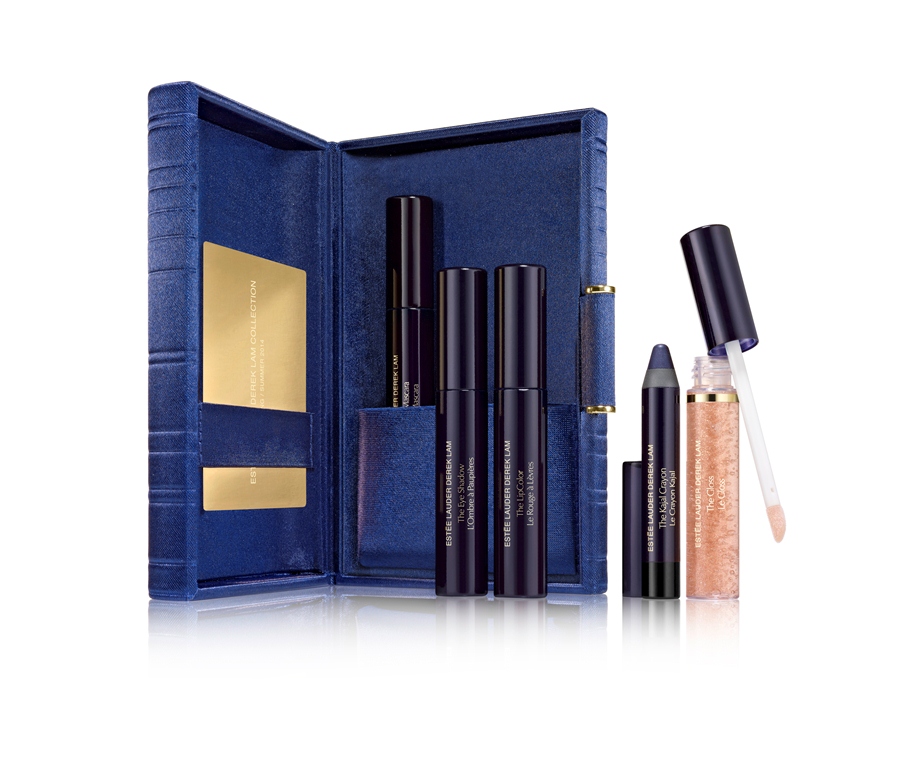 I love special limited edition collaborations between fashion and beauty brands. You literally get the best of both worlds– the season's colors, plus a designer clutch/ bag/ tote/ purse to keep for life!
Some of my favorites that I've kept over the years: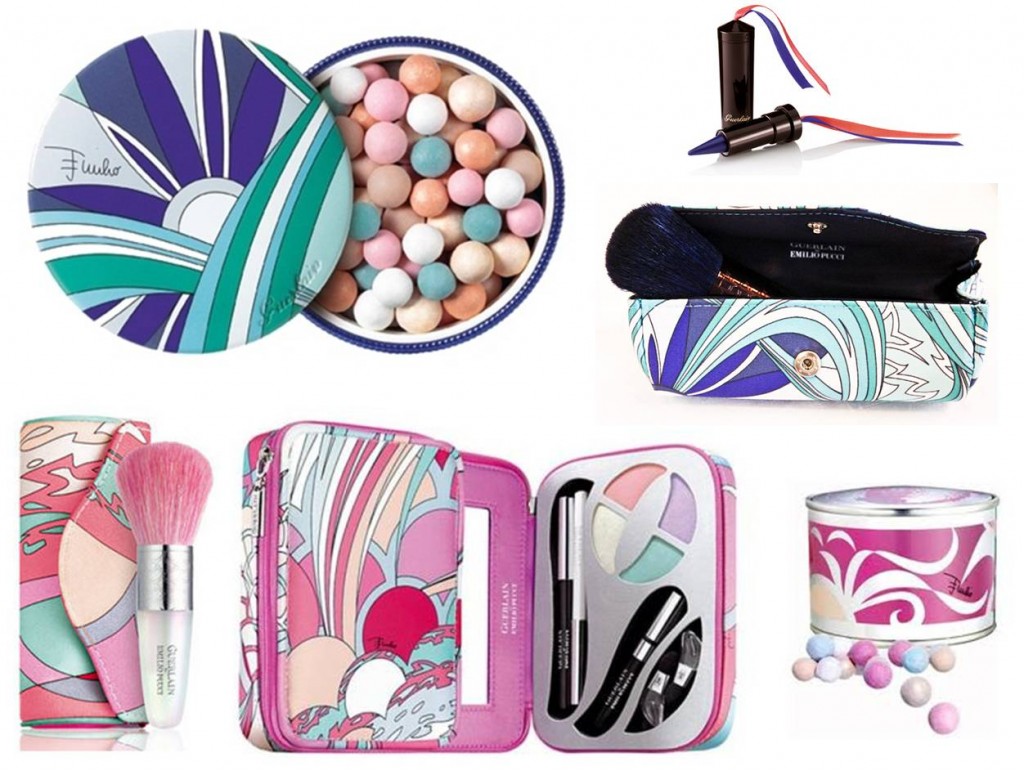 I'm currently loving the Estee Lauder Limited Edition Derek Lam Collection. It was created to celebrate 10 years of collaboration between the two brands.  While it debuted at New York Fashion Week, where Estee Lauder creative director Tom Pecheux  created a stunning makeup to debut the collection at Derek Lam's Spring/ Summer 2014 show,  it was only made available in the Philippines fairly recently.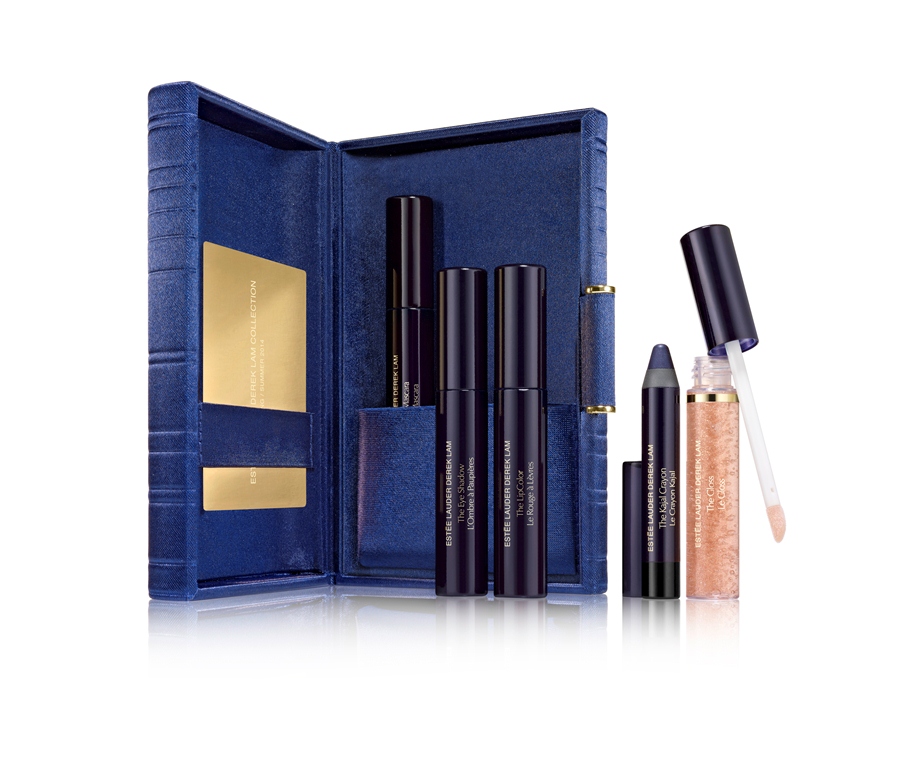 There are 5 products in the collection:
The Kajal Crayon in Near Night
The Mascara in Black Black
The Eyeshadow in Smoked Gold
The LipColor in Smoked Blush
The Gloss in Barely Gold
The good news– to all girls is– all the colors are very wearable! I mean, let's be honest, not everyone looks good in green eye shadow. Colors, which were inspired by Lam's Spring/ Summer 2014 collection are both classic and muted and can transition from day to night.
I tested the colors on my arm just so you can see how wearable they are. And they look great on our Asian skin.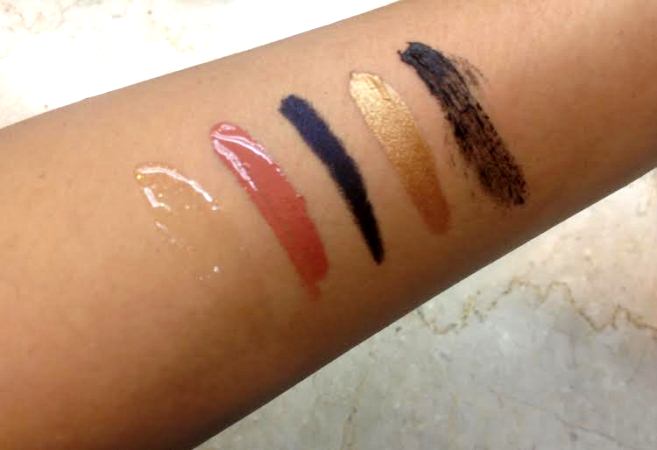 The best part? It comes with a chic, navy satin blue Derek Lam minaudiere (inspired by Estee Lauder's signature blue). It's not only pretty but so thoughtfully conceived with a pouch that can fit your cell phone. (Come on, let's be practical– no matter how cute a purse in, if it can't fit your smart phone, which in this day and age, is basically, your life, then forget about it). There is also a credit card/ pocket money slot to keep it in place. (See photo above) And notice the unobtrusive Derek Lam engraving on the gold part of the clasp.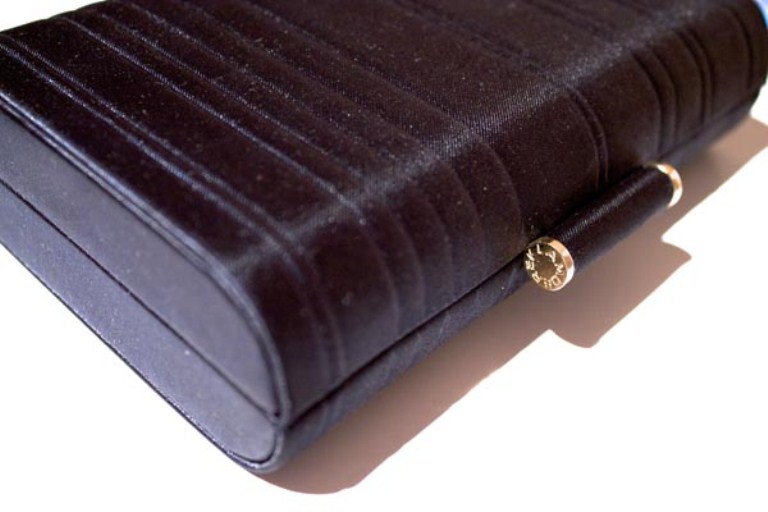 Just this weekend, I used it to give a pop of color to my nude Karen Millen dress at my high school friend Ella Mae Chua-Tigas' wedding. (Oops, my hands are slightly covering it, but you get the idea.) As Derek Lam said, "I designed the clutch to be a chic yet very adaptable accessory in a woman's wardrobe. Every woman seeks that perfect small bag." Spot on.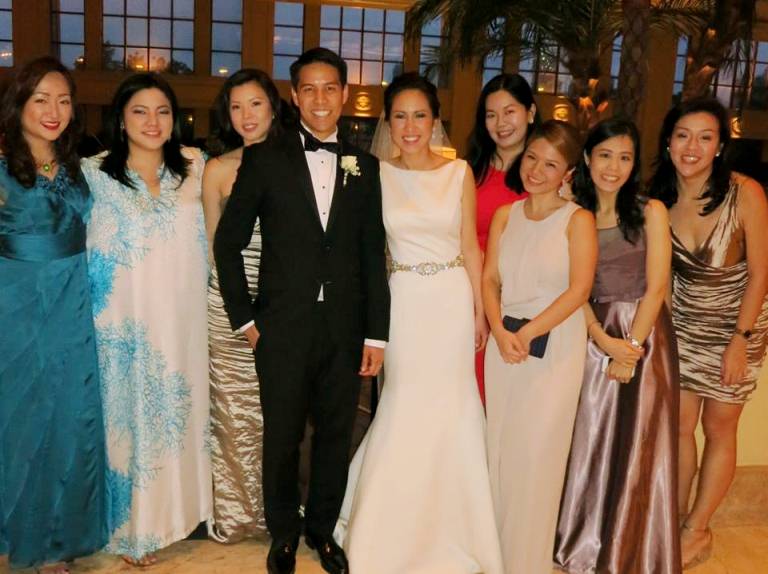 The Estee Lauder Limited Edition Derek Lam Collection retails for P4,500. It is exclusively available at the Estee Lauder boutiques at Rustan's Makati and Rustan's Shangri-La Plaza until supplies last.