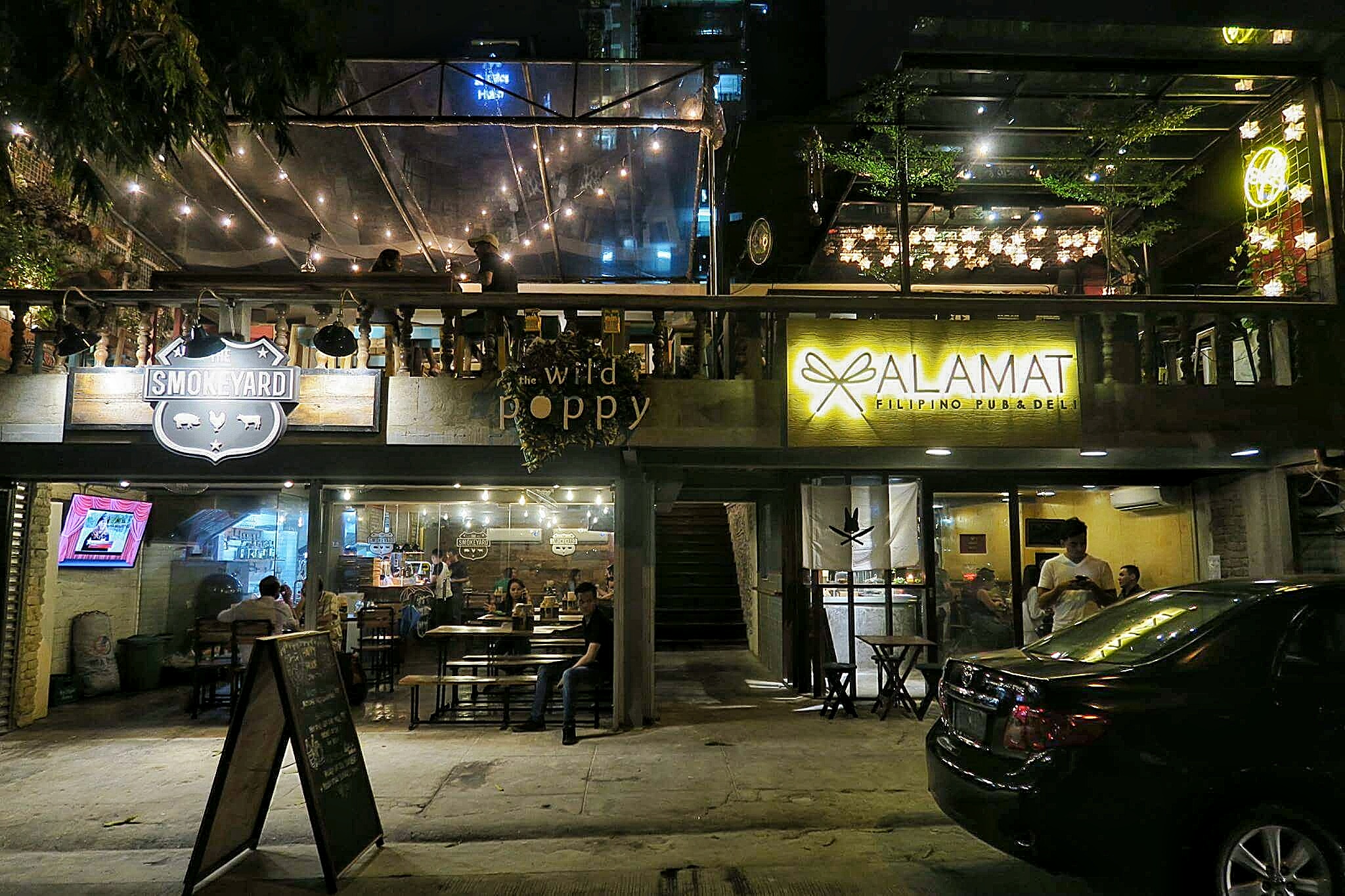 I have a new "food group. Well, actually, we're four friends who love to eat. It all started when I got back to Manila and was looking for "new" places to try– or haven't been to– and Poblacion, Makati caught my attention. Since I have limited time in Manila before jetting off again, I told my friends, we have to hit 3 (THREE) restaurants in 1 night. So alas, Nicky Lozano, Monique Buensalido and Regine Rafael were up for the "challenge," and now a little new food group was born

While El Chupacabra (which "started it all"– and where I took Gaggan and the CNN-ers after we shot "Talk Asia"), A Toda Madre, Tacos Chingones and Tambai will always be some of my reliable favorites in the area, there are several newer establishments that have opened up– each of them, hip, casual and creative– officially giving rise to Poblacion as a new foodie neighborhood.  We did Empingao, Wild Poppy and Bucky's. Here's a snippet of our evening:
EMPINGAO!
P. Burgos St.  corner San Lucas St., Poblacion, Makati City.  Open Mondays to Saturdays from 4PM to 2 AM. Phone +63915 725 7378
Empingao! (which means "f***ing awesome" in Cuban) is chef Mikel 'Kel' Zaguirre's (of Locavore and Taqueria 101) Latin American kitchen. There are already tons of blog posts and articles written about this place, so I'm going to add one more thing about this tiny, bright, and colorful space tucked in a quiet side of P. Burgos that has not yet been said: it has *wonderful service.*
We were walk-ins and Gino, who was manning the floor that evening, took the initiative to welcome us, introduce the place, recommend the dishes– and explain each dish in detail as soon as they came out! Water was automatically refilled,  too, without us having to keep following up. And the food is great! I like that the menu spans a selection from Mexican to Cuban to Brazilian to Puerto Rican, so you literally are on a culinary tour of the continent. While I personally prefer my tacos soft shell (they are hard here), the Salsa & Chips (P290) were fun and colorful– a mix of fried tortillas and patacones served with pico de gallo, chimichurri and an aji-cheese sauce; the Elena Ruz (P480) makes you wonder whyyyy you never ever thought of adding strawberry jam to a savory sandwich of turkey and cream cheese  (she's a real person btw– Google her); and now let's get to the off-the-menu specialty, Mofongo. It's the first time I've had this Afro-Puerto-Rican dish of smashed plantains, pork belly, bacon and chicharon in Manila– it's decadent, sinful and glorious– and they made it look super palatable by putting it on a skull! Have it!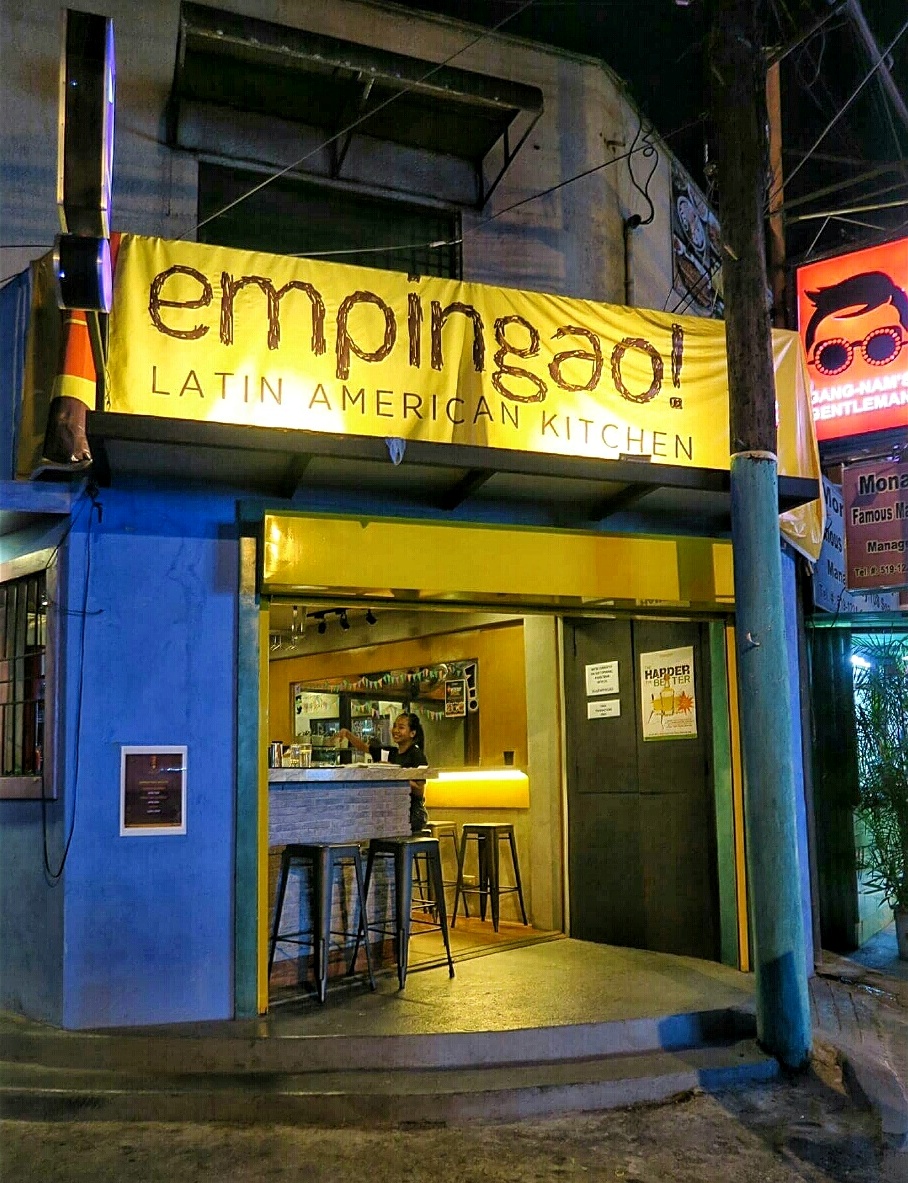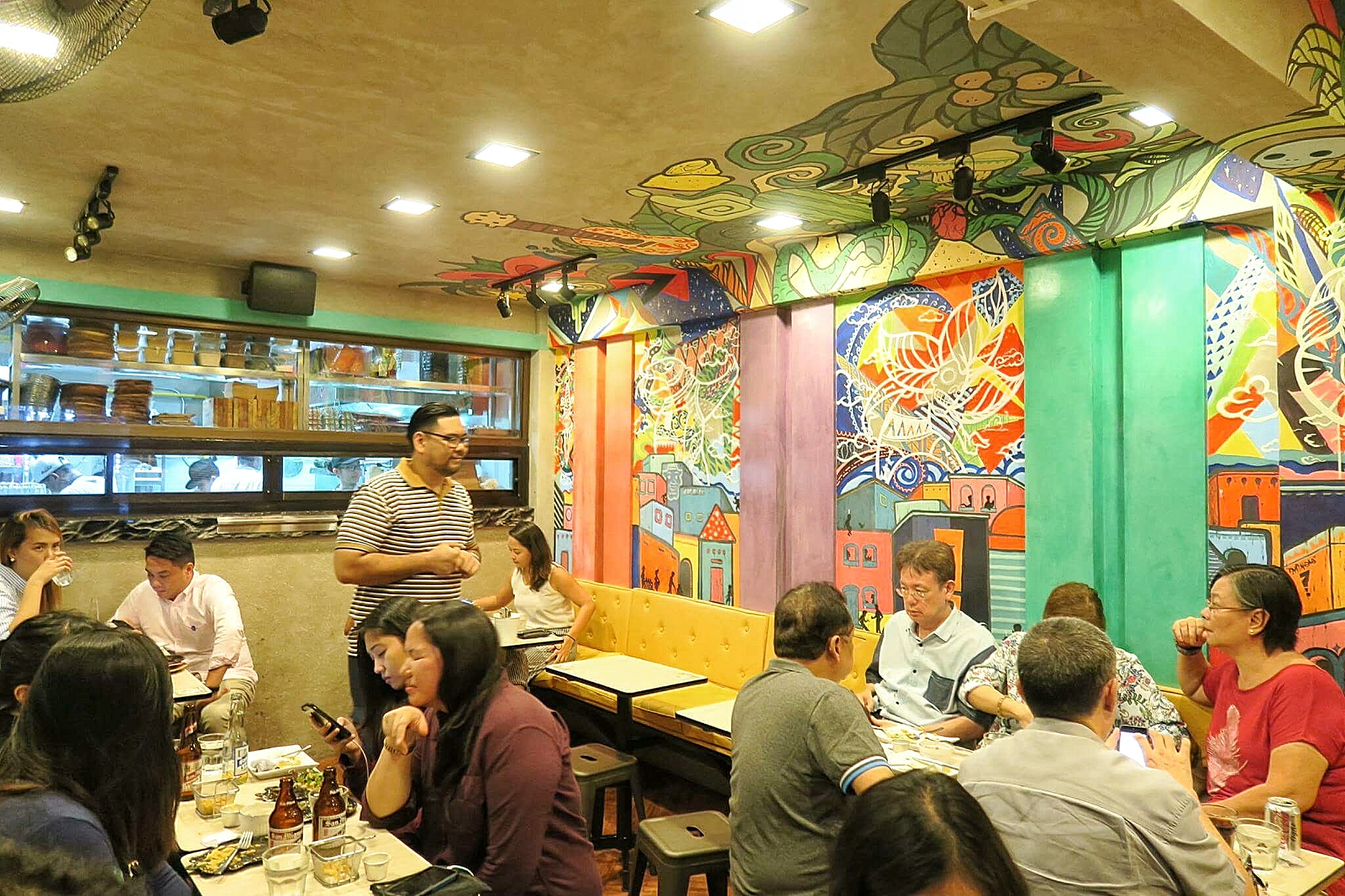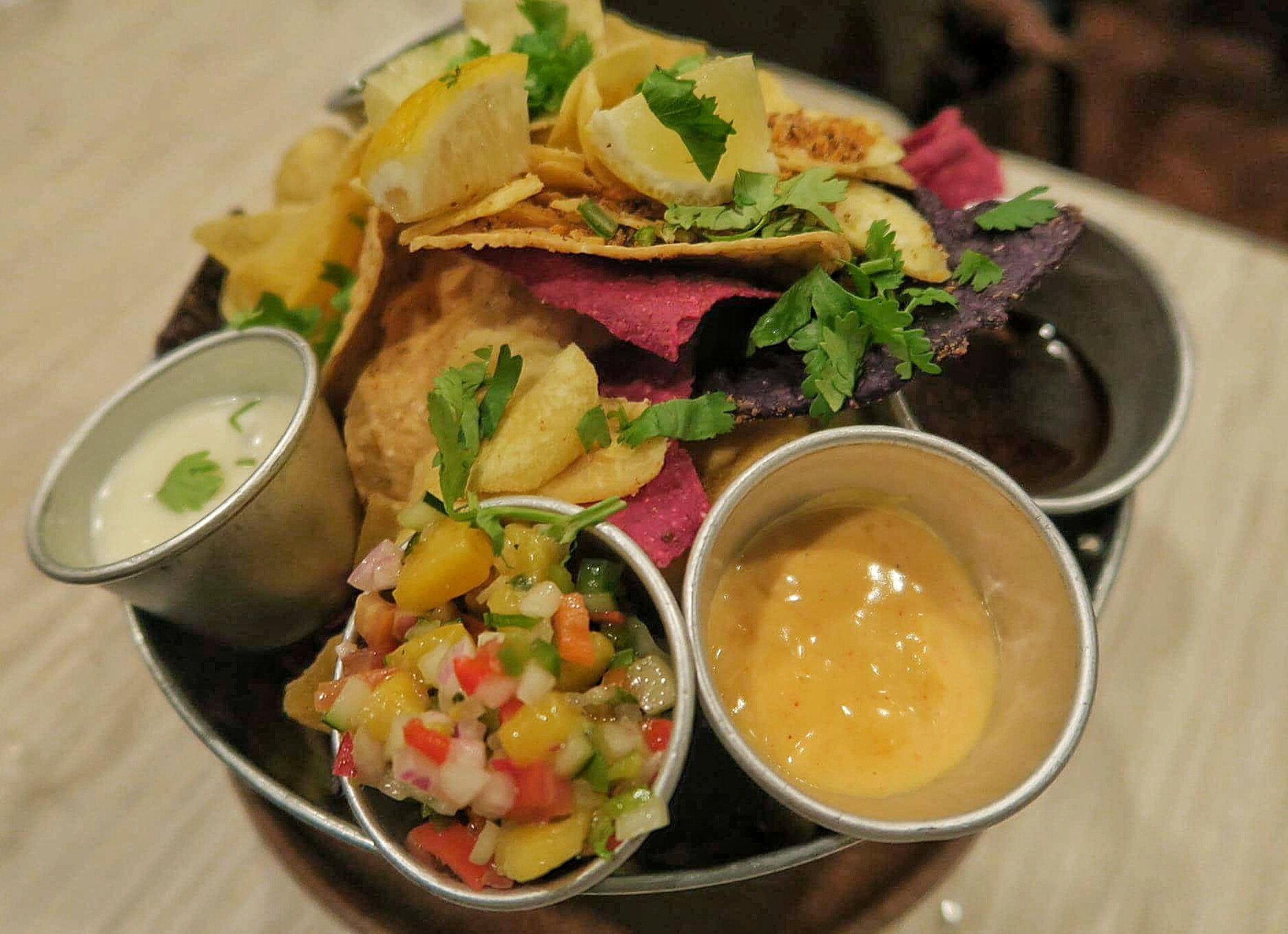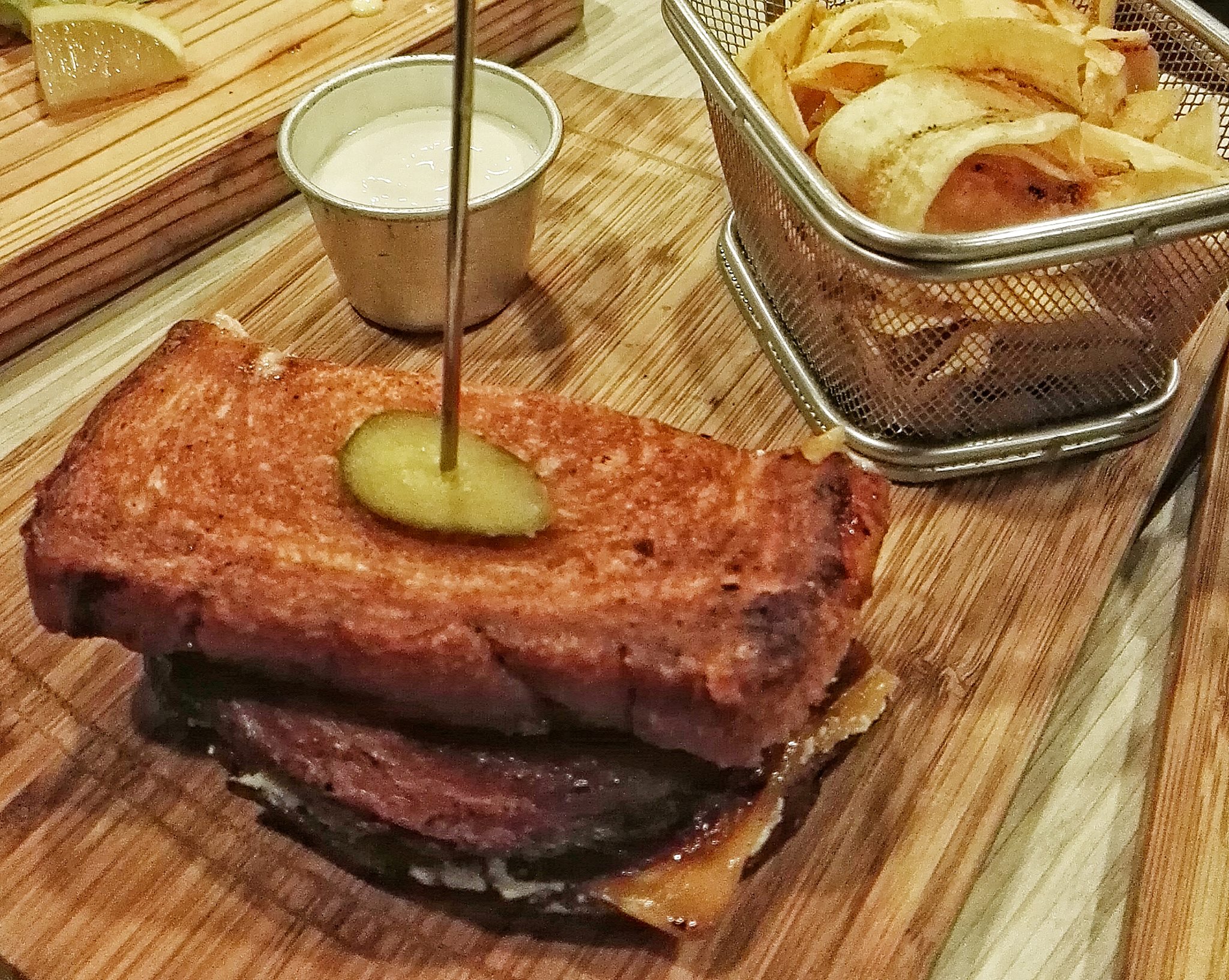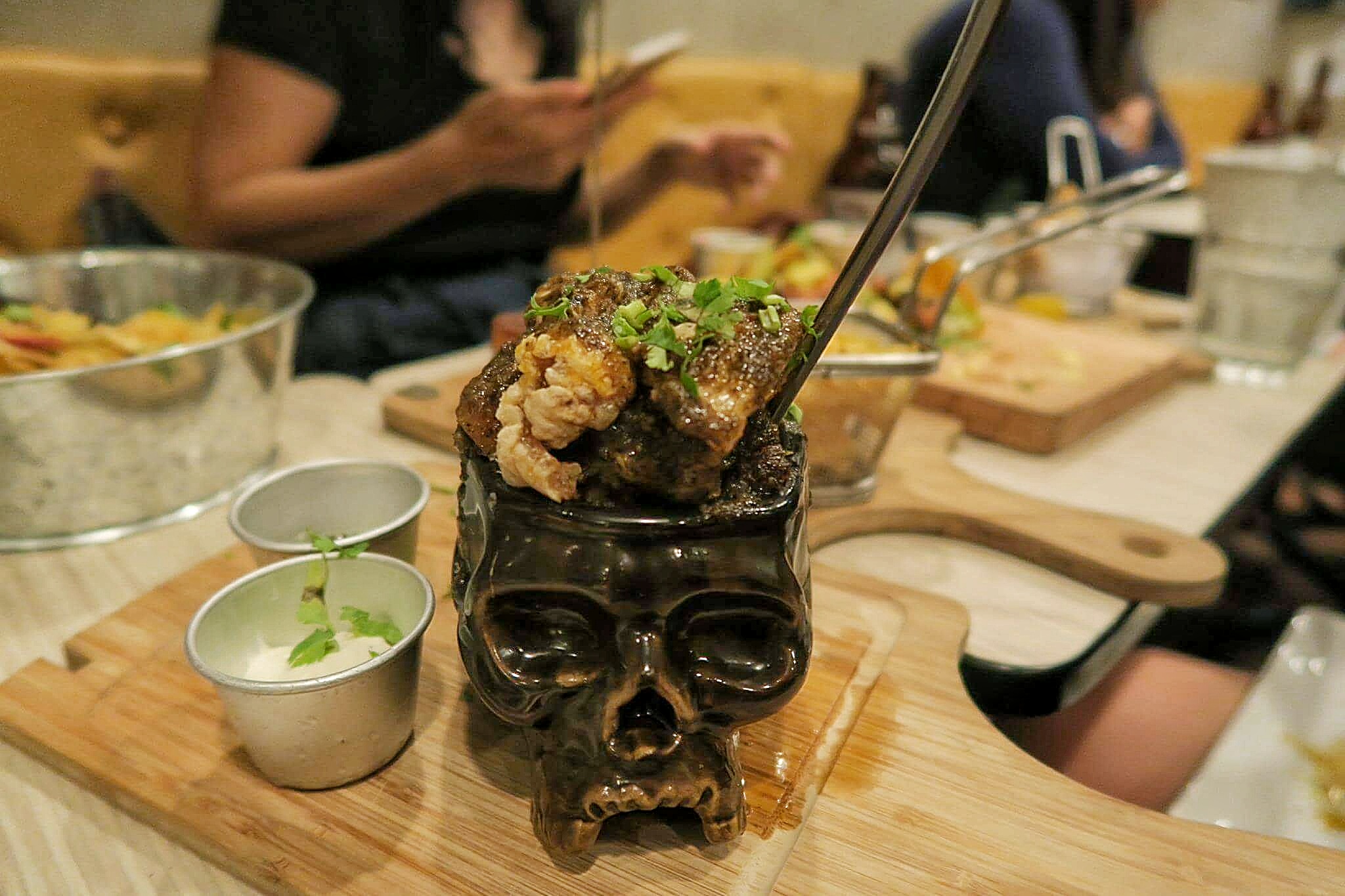 WILD POPPY
2/F Menakor Bldg., 5666 Don Pedro St., Poblacion, Makati Open Sundays, Mondays, Wednedays and Thursdays from 5 PM to 12 MN; and Fridays and Saturdays up to 2 AM (Closed on Tuesdays). Phone +63 995 990 8737
Modern Southeast Asian little plates would probably be the easiest way to describe the food served at Wild Poppy— named after the garden they tried to recreate on their outside rooftop. The color palette is friendly, homey and pastel– a charming place you would like to sit back, relax, and just hang. Chicken Ren Damn served in a fried mantou bun (P135), Pok-Pok Bites (P175), and Kim and Reuben (P280) were the dishes we enjoyed the most– although there's loads more to try. (Recipes were developed in partnership with Nicco Santos of Your Local and Hey Handsome). I heard the cocktails are good and reasonably priced (from P190 to P220) but unfortunately I was still destroyed from the night before to even muster a sip.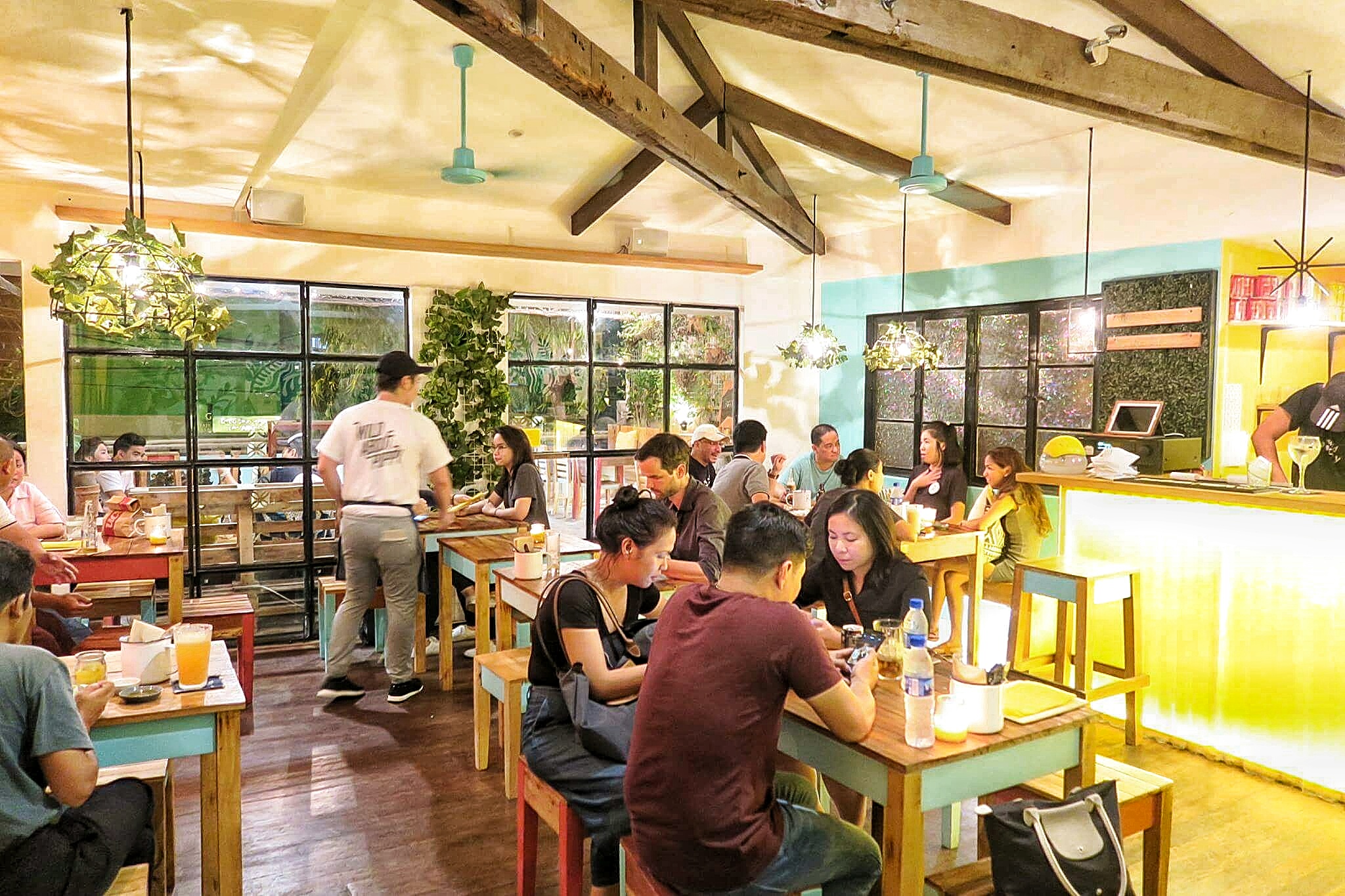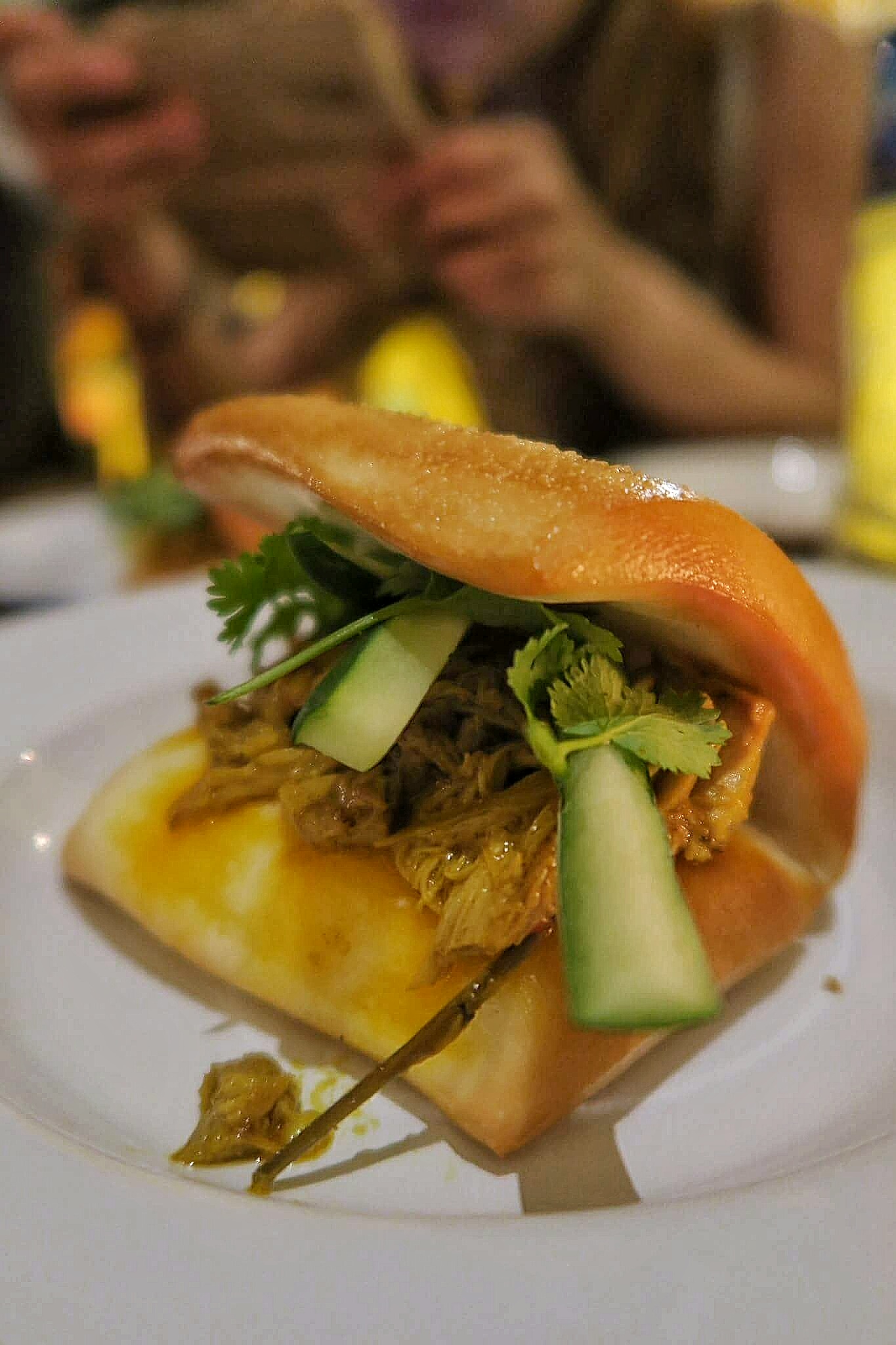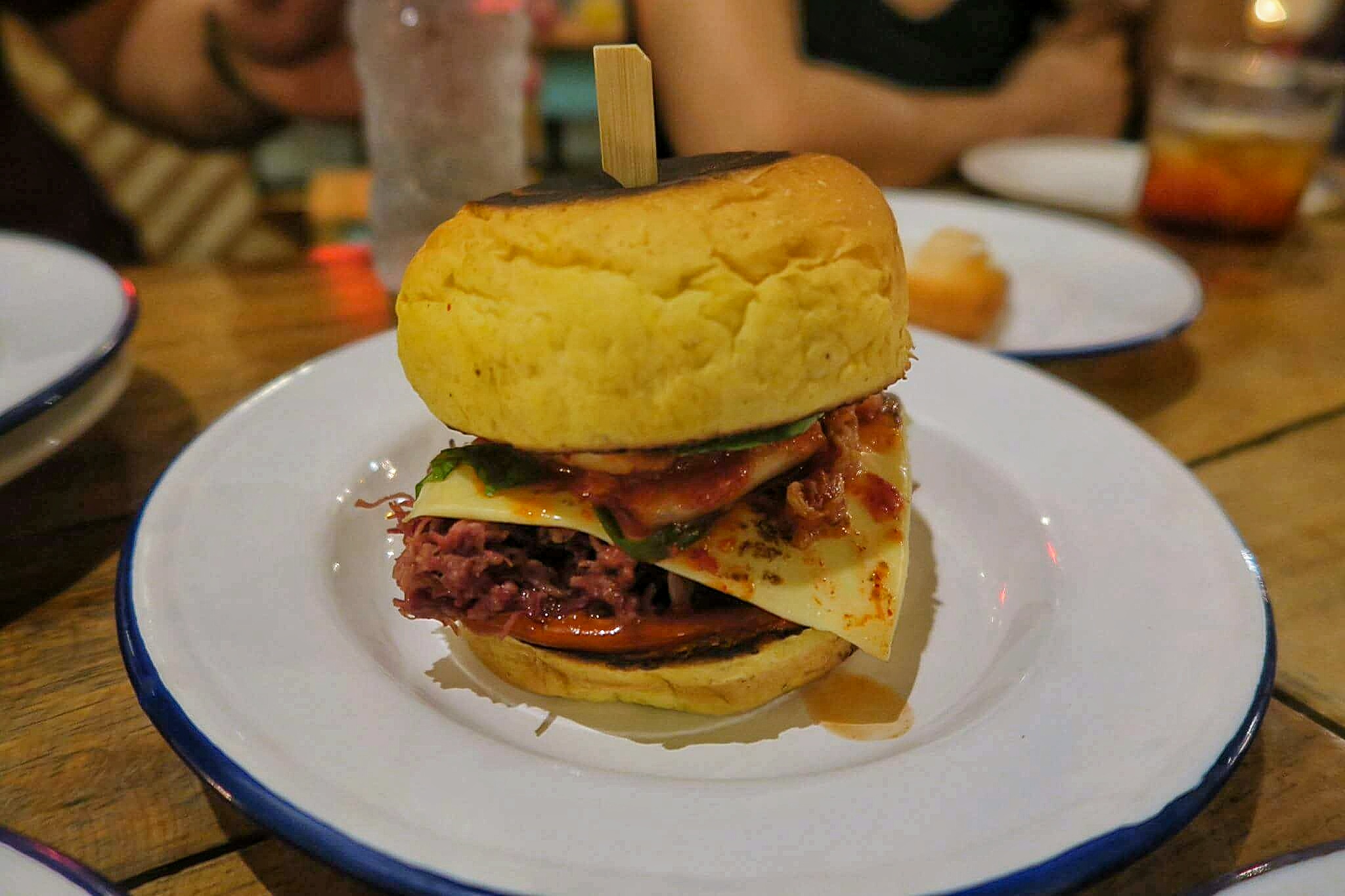 BUCKY'S
5666 Don Pedro St., Poblacion, Makati. Open Tuesdays, Wednesdays, Thursdays and Sundays from 11 AM to 10 PM, up to 11 PM Fridays and Saturdays. (Closed on Mondays). Phone +63917 844 5104
This is the second Bucky's cafe (the first one is on Aguirre St.,  Paranaque) and it had literally just opened 5 days ago before we walked in. (Previously, their Bucky's 'not a brownie' [rather, a lovechild of a fudge, flourless cake and a brownie] treats were available at Toby's Estate branches, and food events like JJ Yulo's Manly Eats). After having 2 dinners, we wanted dessert– and so we opted for their Soft-Serve (P100) which can be had in either a cup or their home-made waffle cone. The flavor for that evening was Cinammon Graham and owner Miguel Vargas let us try an experiment flavor, Brown Butter. Tip: you can ask for two flavors in one order– they'll twirl/swirl it for you. They also have dishes like Ropa Vieja Sandwich (P300), which is braised pork, pickled cucumber and kesong puti; Fried Chicken done karaage style served with corn bread (P275) and Swedish Meatballs/  Potato Salad (P250), and of course, their full range of Buckies.