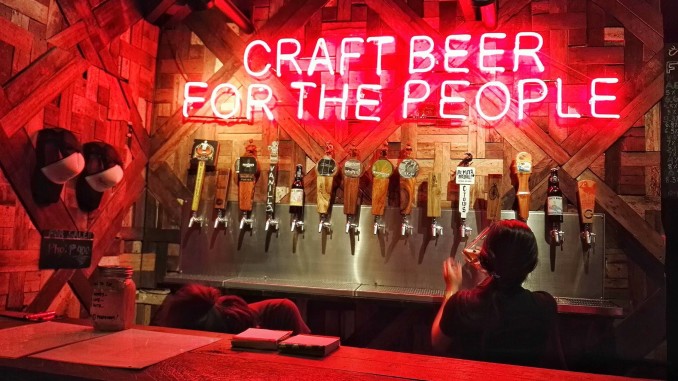 My previous post on my food crawl through Poblacion, Makati was so well-received that I decided to do a part 2. Well, also because I am well aware that Poblacion has become the "Malate" of our times– during its heyday obviously. This has officially become the place where the "youth" of Manila hang. It's important to note though that Poblacion is so spread apart that while it's fun to do a crawl- logistics also plays a factor. Parking is scarce, having a driver or going by Uber works best.
On my last "crawl," I went to three places, some newer than others, in this order– Crying  Tiger (dinner #1), Alamat Filipino Pub and Deli (dinner #2), and Bar Mathilde (drinks)– all of which I recommend, if you are looking to have a great time in this hipster neighborhood. (I also recommend all those in my previous blog post– Empingao, Wild Poppy's and Bucky's.)
So here goes:
CRYING TIGER
Crying Tiger (sister restaurant of El Chupacabra, but Southeast Asian flavors– their Facebook page specifically reads, "a cheap and cheerful restaurant focused on simple Asian street food, from Bangkok to Kuala Lumpur") has been one of the mainstays in Poblacion, having opened its doors in May 2015. And you know what? It's delicious– and the spice factor is hot! (Just really hard to find. Tip: Don't be shy in asking the guards when you hit P. Guanzon Street- near Fersal Hotel– they KNOW.)  This Thai basil chicken topped with fried egg is excellent (!) and likewise the chicken satay. I need to come back and try more dishes, I have my eye on the Malaysian chicken wings next.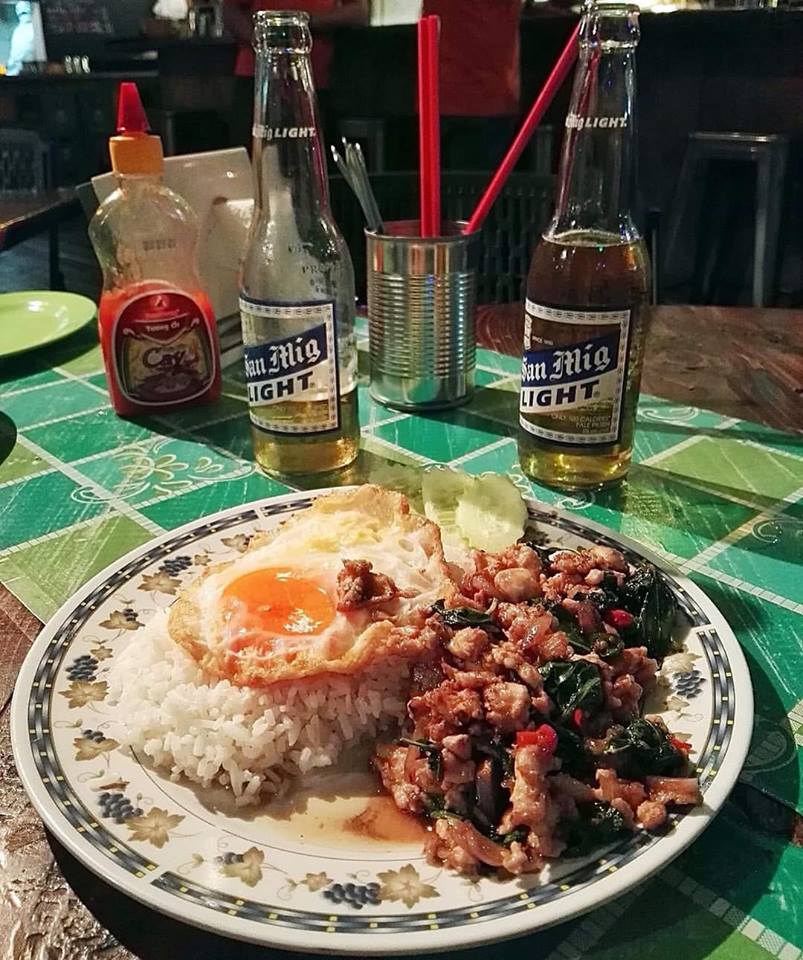 4986 P. Guanzon Street (behind Fersal Hotel along Makati Ave.), Poblacion, Makati, Philippines; Phone +632  894 1769
ALAMAT FILIPINO PUB & DELI
If I follow the analogy that Poblacion is the "new Malate" then the Remedios Circle of today is probably Don Pedro Street– a prime spot which houses a roster of cool restaurants all next to each other. Alamat Filipino Pub & Deli is one of them (it's by chef Nino Laus, formerly of Ninyo across Ateneo- back in my college days!) It's really popular for its array of Filipino craft beer selection (it'll make you wanna linger by the entrance!) and I like how he puts together various Pinoy bar chow into skewers. These are: Sinuglaw, which is grilled pork on top of tuna ceviche; eggs; Inihaw na pusit (squid) with mango; Adobo chicken wings with pako, tomato and salted egg, and they all work well together. I like to call them "sosyal" (fancy) skewers.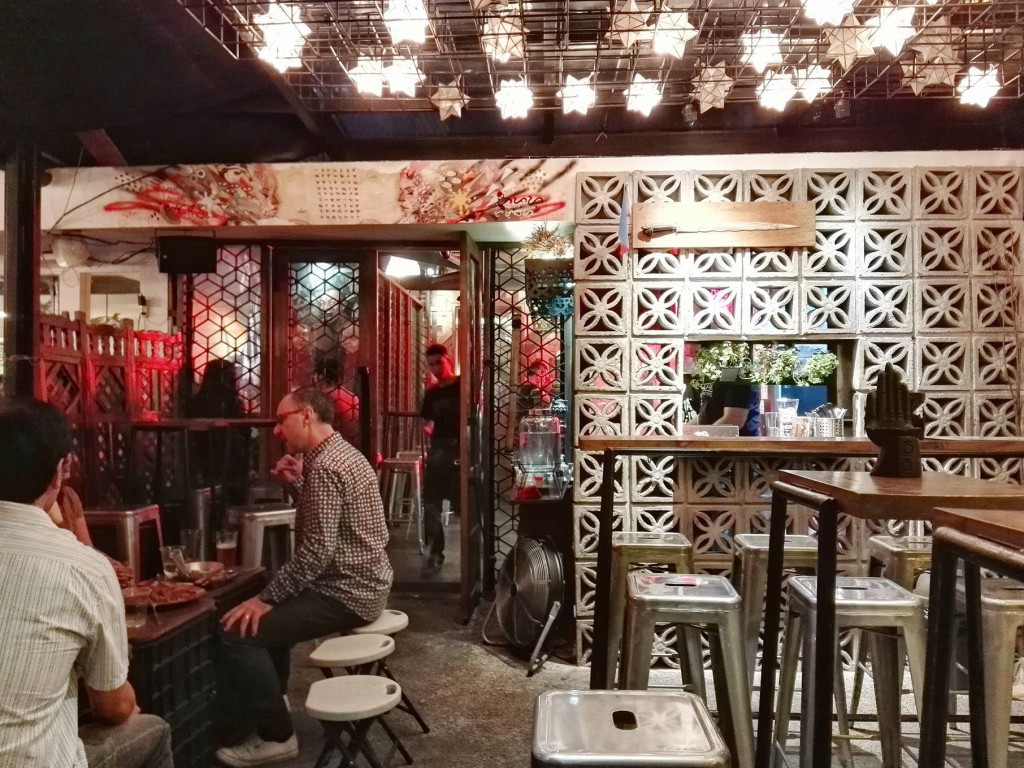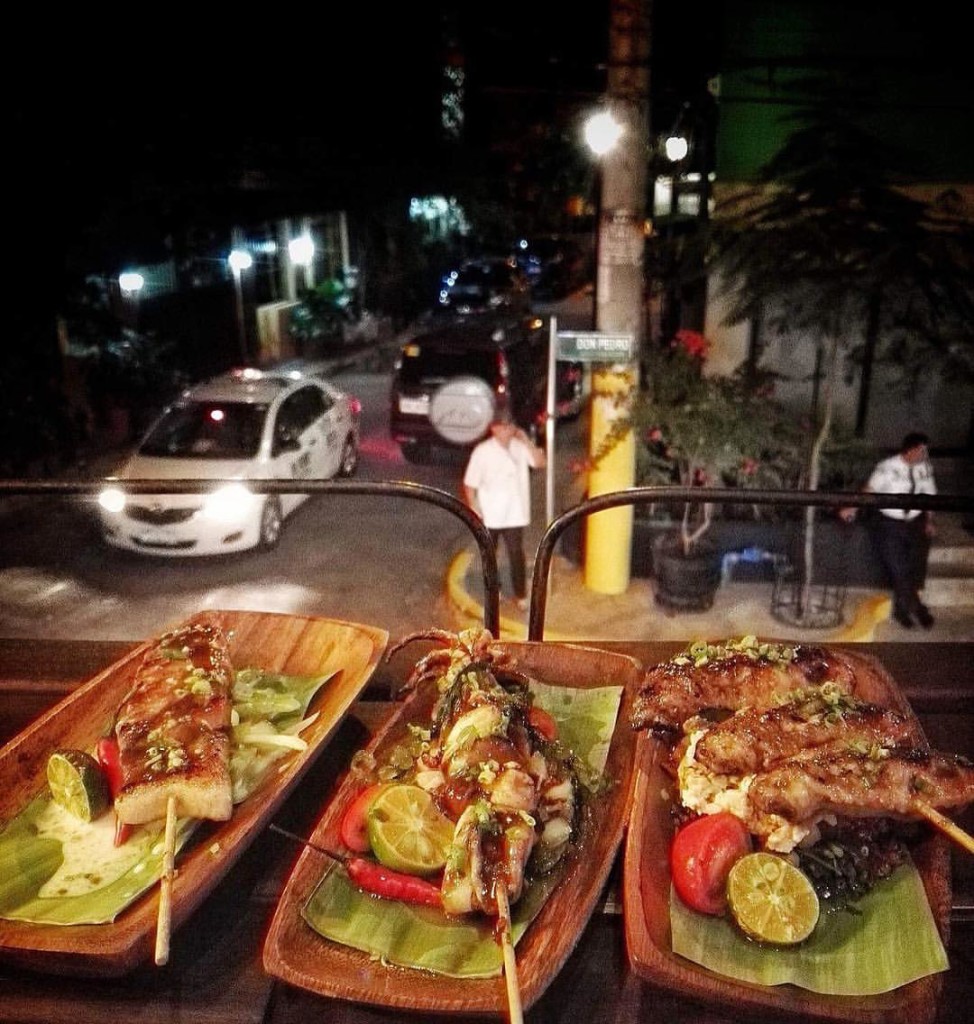 5666 Don Pedro Street, Poblacion, Makati, Philippines; Phone +63 9175302580 or +63 9260443906
BAR MATHILDE
And… For proper cocktails at Poblacion.. Bar Mathilde is the place. I get really bad headaches when poor alcohol is used or when anything is sweet, and this whiskey sour was a breathe of fresh air, and the space is really pretty. Some of the guys working behind the bar came from their sister, Bon Bon Club, in Legaspi Village.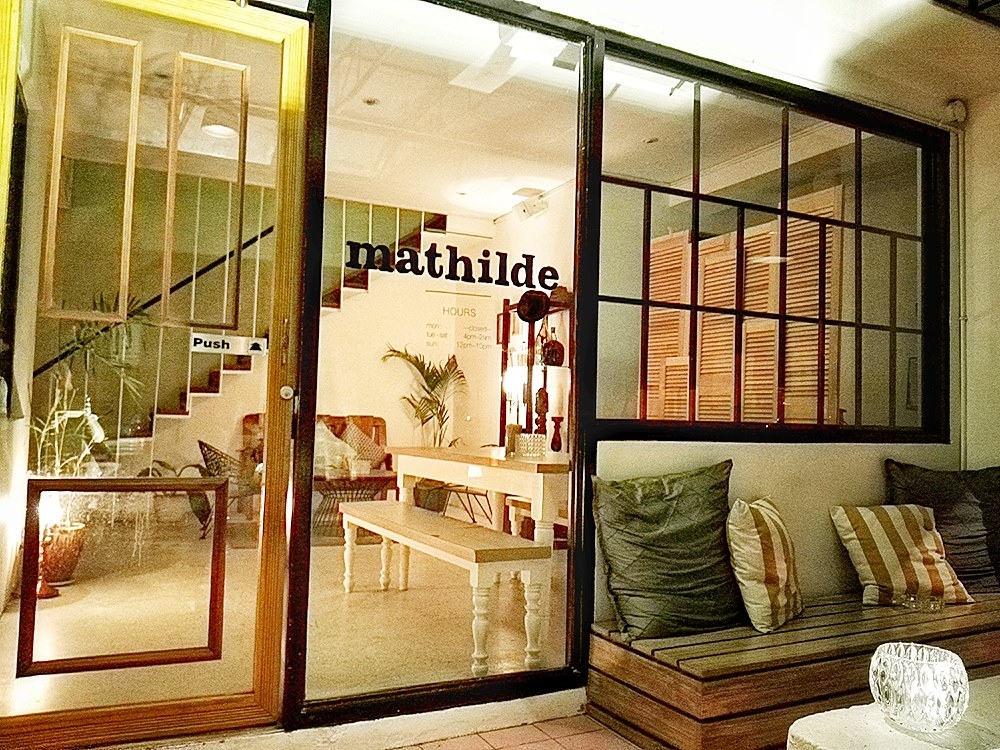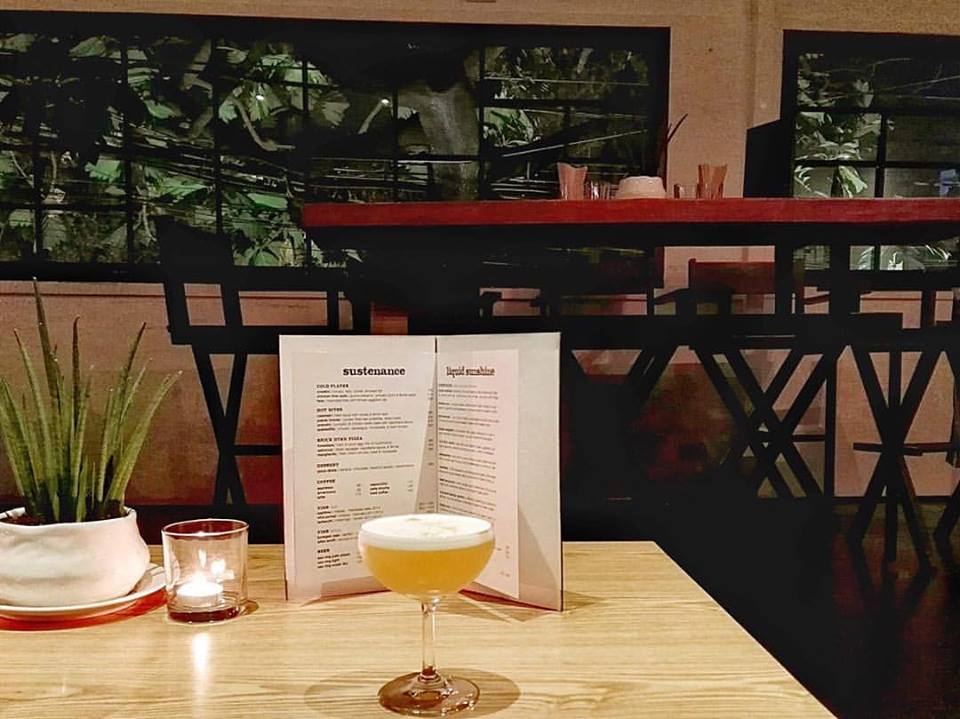 8483 Kalayaan Avenue,  Poblacion, Makati, Philippines; Phone +63956 229 6048
*For the first part of my Poblacion food crawl, click here.