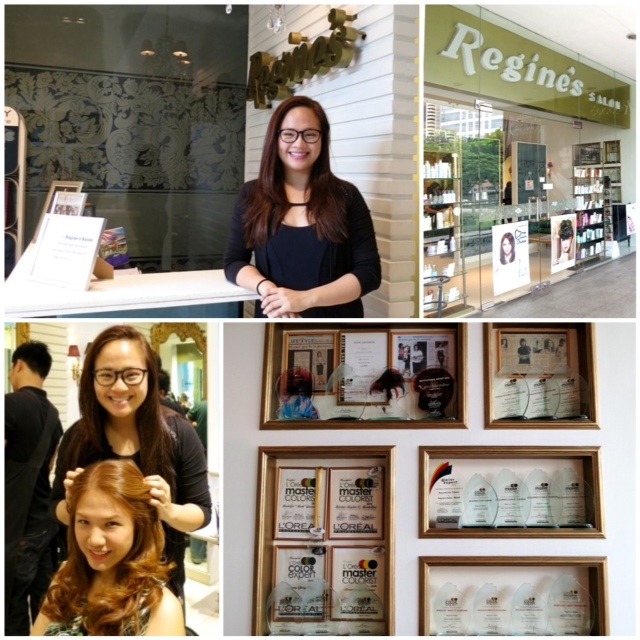 恭喜發財!新年快樂!Gong Xi Fa Cai! Happy Lucky Year of the Horse!

Some people believe that cutting their hair before the lunar year will bring them luck. I, on the other hand, take every ushering of the new year– that's both 2014 and now, the year of the horse– as a sign of renewal. And in terms of my hair, that means touching up my roots, and getting my hair color  refreshed.
Let me start with a bit of a background. A lot of people ask me where I get my hair colored– or where I get my hair blow-dried for events, parties or shoots. I have only one go-to salon, and that's Regine's Salon, owned by my dear friend Karina Mantolino.
Regine's Salon is three generations of hairdressing. Regina Castillo had been running Castle, the family's textile company for several years before deciding she wanted to get into the hair industry. In 1983, she bought Pierre's Salon in Ayala Center from Conchita Encarnacion, and asked her daughter Agnes Castillo-Mantolino to run it. She bought the salon from her mother a year later and decided to run it full-time. In 1985, Agnes renamed the salon to Regine's in honor of her mother– and the second name of her daughter Karina (Regina). In 1988, Regine's was transferred to West Drive; in 1990 to Park Square and in 2007, to The Link Building , beside Makati Shangri-La and across the Landmark, where it currently sits today.
Karina Mantolino, Agnes' daughter, and third generation of the family, runs the salon full time. She trained under L'Oreal Professionnel Academy, and has been an official L'Oreal Professionnel Color Expert since 2005, graduating with honors every year. Her license is renewed every year through written, oral and practical exams by a foreign examiner. She undergoes regular training regionally, like in Malaysia and Shanghai, regularly.
Karina is responsible for the different cuts and color I've gone through over the years.

I am happy being blonde so I've kept this color and layered cut for the past three years. But because my hair is originally black, I usually come back every four weeks to touch up my roots and refresh my color (where they run the color through your hair and let it emulsify).
Here's what a typical visit looks like: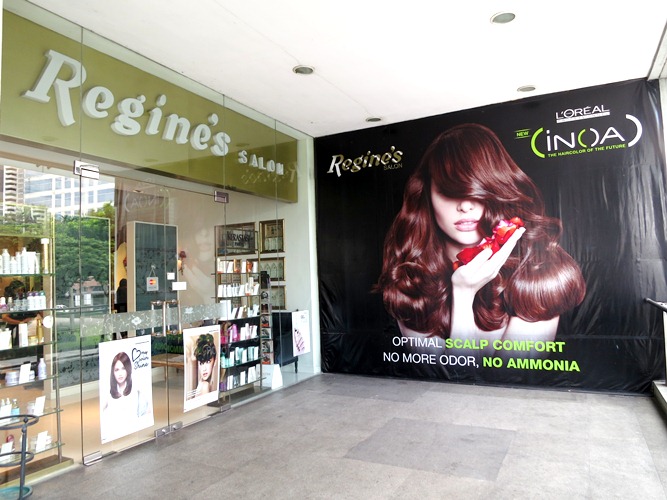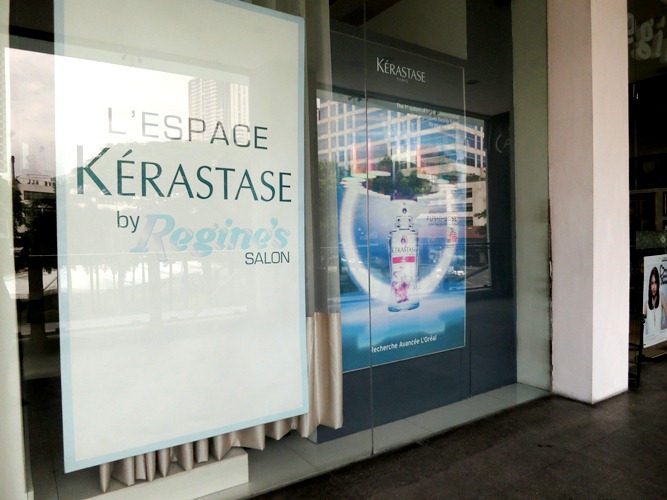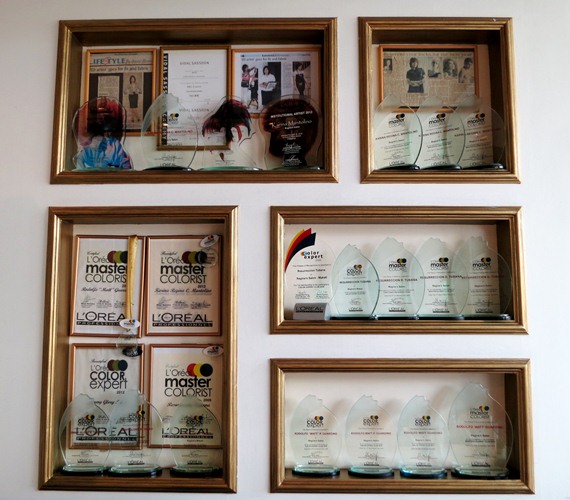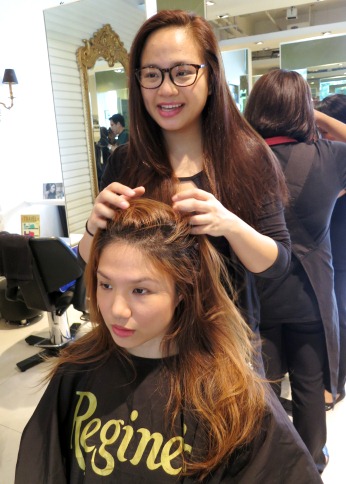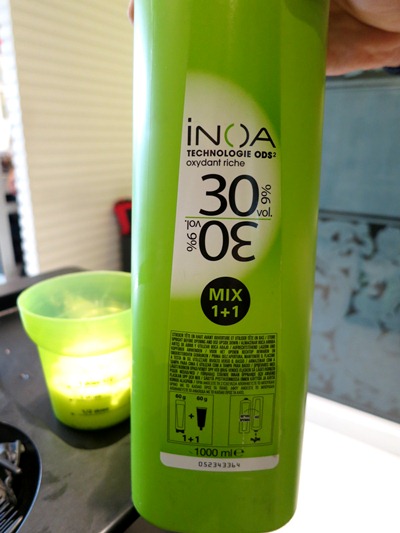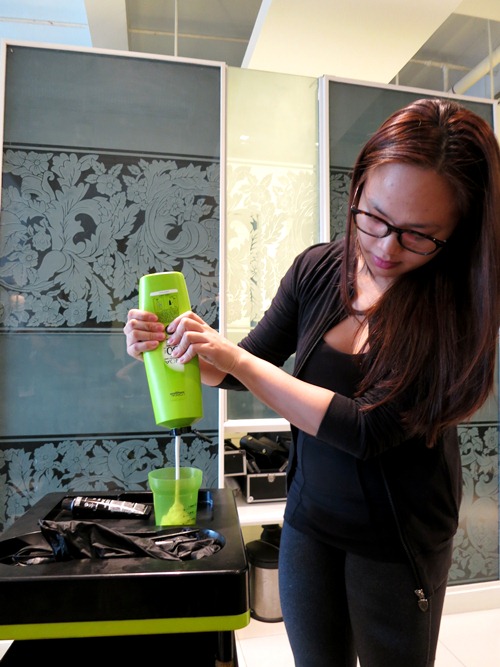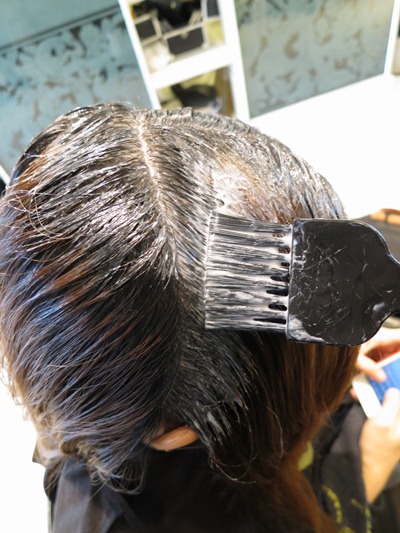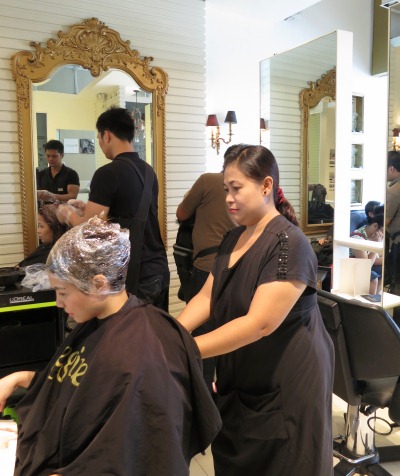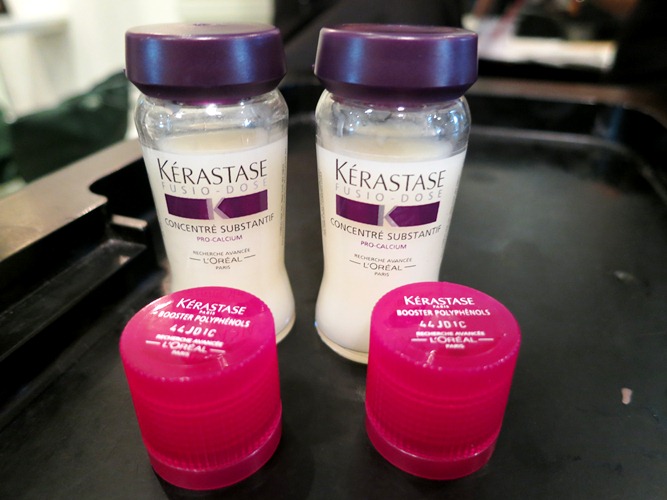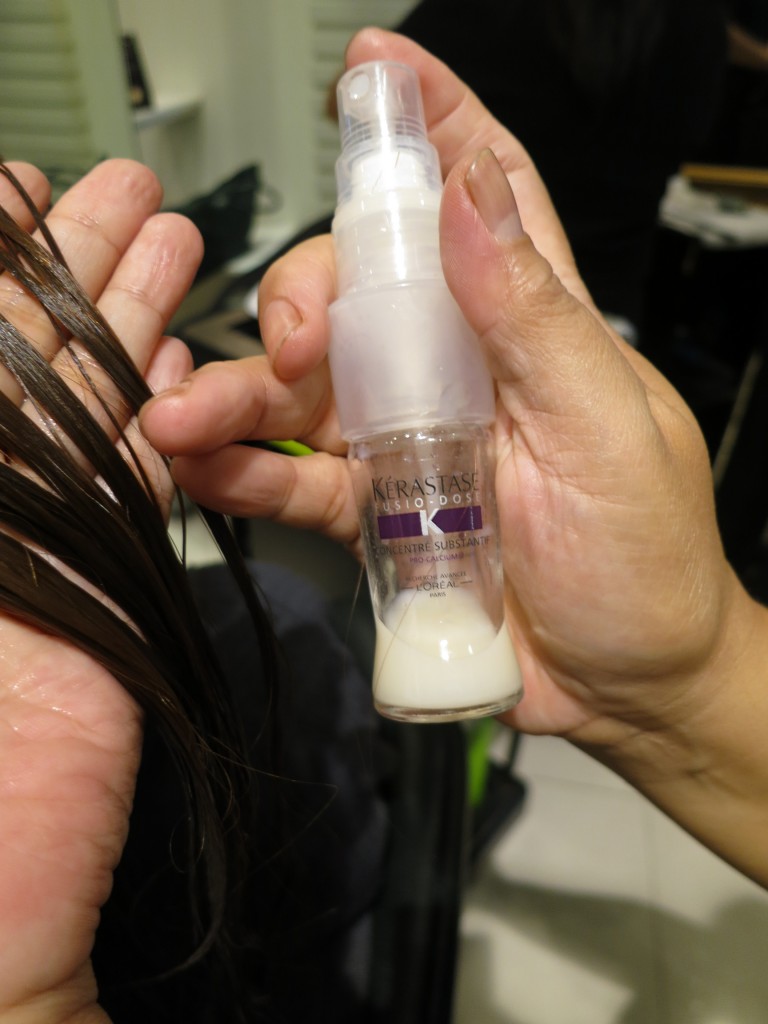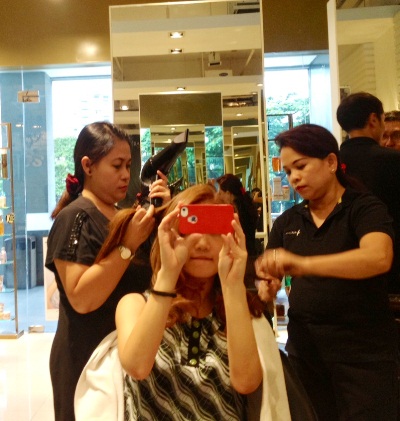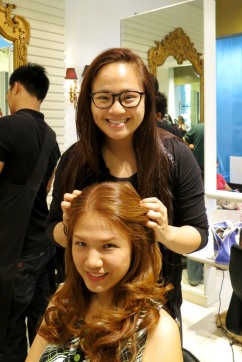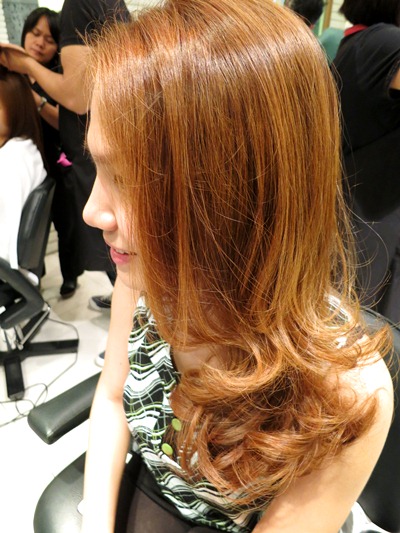 Regine's Salon is now in Ortigas!  They have a steam bond promo for only P3,998 for the month of February, which comes with pre- and post- treatments.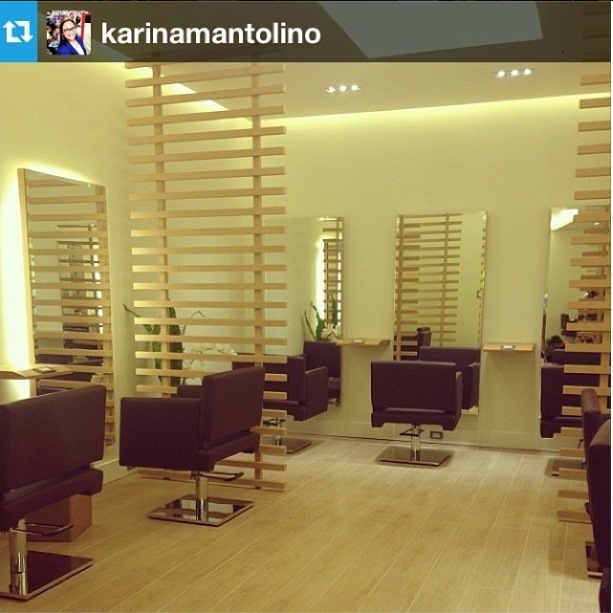 Regine's Salon Locations:
MAKATI – 2nd Floor, The Link Building, North Drive cor. Makati Avenue. Phone (02)  856 1723 or 856 1724; Mobile (0917) 503 3933 
ALABANG – Lower Level, Alabang Town Center. Phone (02) 807 2217 or  842 4877; Mobile (0927) 277 0602 or (0922) 852 0527 
ORTIGAS – Unit 4, G/F Eton Emerald Lofts, Don F. Ortigas Jr. Corner Garnet Roads, ‎Ortigas Center, Pasig City. Phone (02) 63 13291 or  631 3292