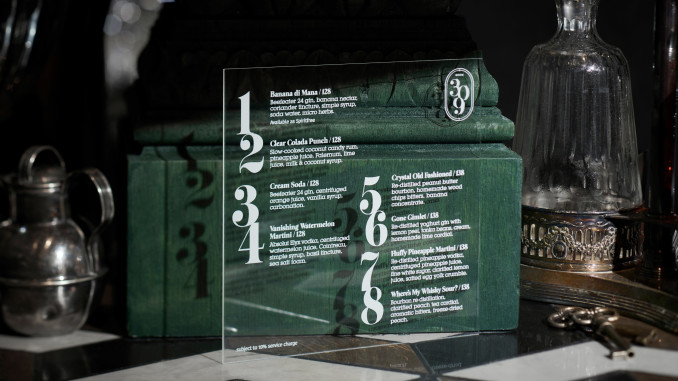 I popped into Hong Kong a couple of days ago, and was blown away by two new cocktail bars– Room 309 at The Pottinger Hotel, and The Wise King–– both of which just opened very recently, August 2018 and July 2018, respectively, and both located in Central. You'll be happy to know that they are just a six-minute walk from each other!
ROOM 309 is cocktail master Antonio Lai's newest baby. (You guys know him from Quinary– consistently on both Asia's and the World's 50 Best Bars, currently at No. 15 (Asia) and No. 40 (World); VEA, Origin and Angel's Share, all of which are located in Central.) At the Pottinger Hotel, technically room 309 does not exist; hence, the cocktail bar is surreptitiously concealed– you need to get the key from "The Reception" to enter. (OK, fine, since you've come all the way to my blog, I'll tell you, try your luck at The Envoy! 😉 But come early as there are only 22 seats, and they do not take reservations.)
Here's Antonio showing us how to get into Room 309!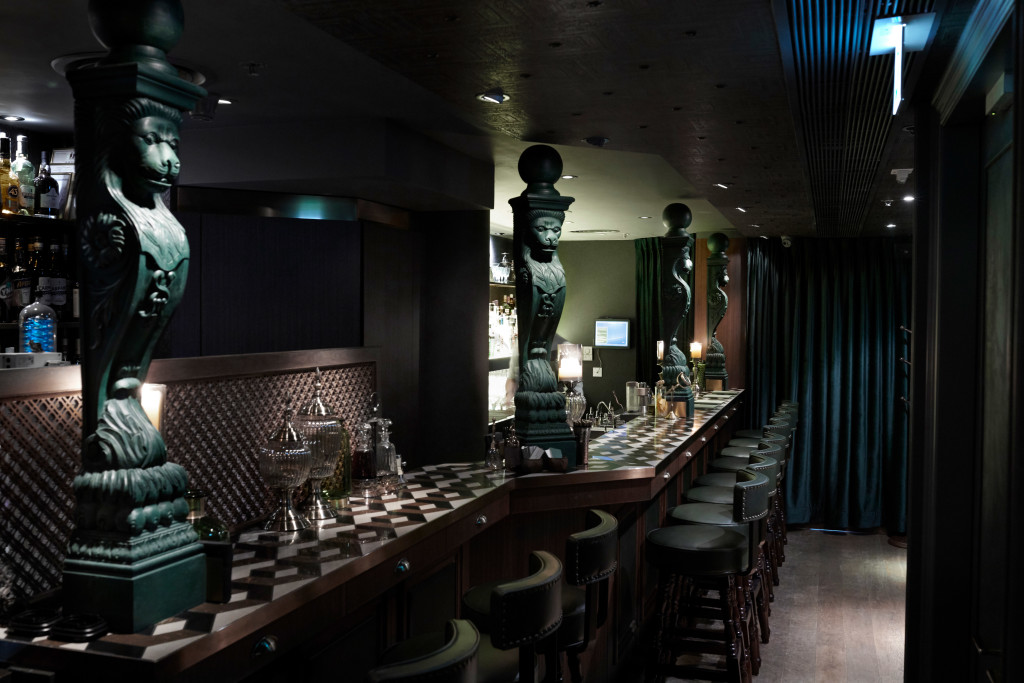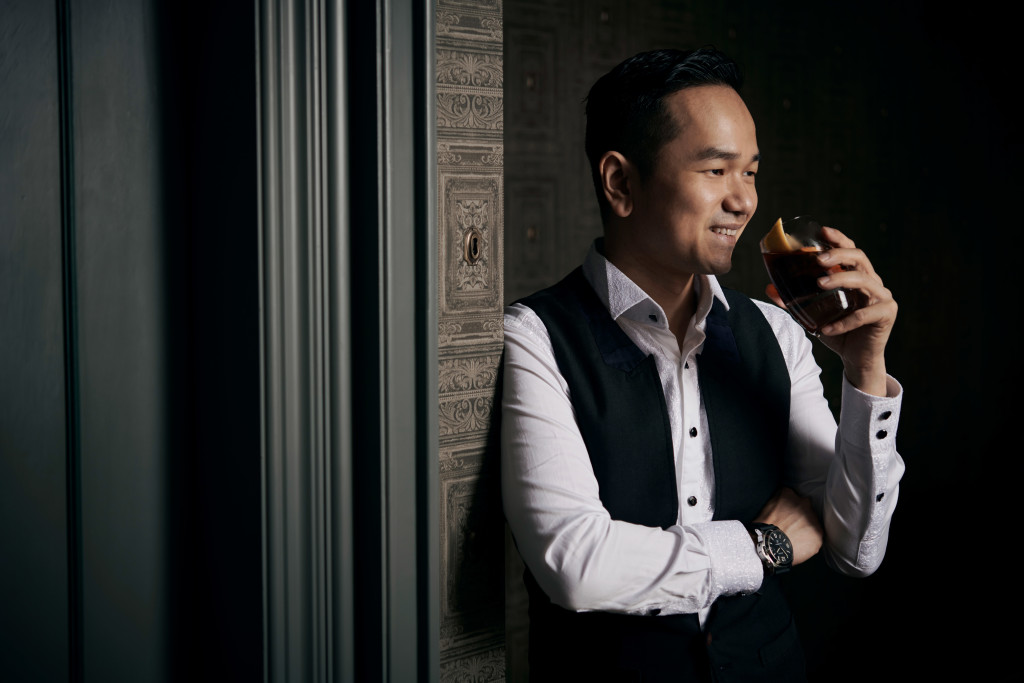 The absolute standout in this bar are their CLEAR COCKTAILS. In line with being located in an "invisible room," an Invisible Menu is presented listing their "invisible cocktails." Spirits are painstakingly re-distilled and put into a centrifuge to remove the color. The reason for this is that Antonio and his team want guests to appreciate the drinks without the preconceived notions of color. In short, everything is "equal" at face value, heralding another level of cocktail appreciation.
I had two clear cocktails and I loved them both! Take note that the key spirits to these are originally brown in color, bourbon and whisky— but they have been rendered colorless. I highly recommend them when you're here! (*Cocktails range from HK$128-138 from the Invisible Menu)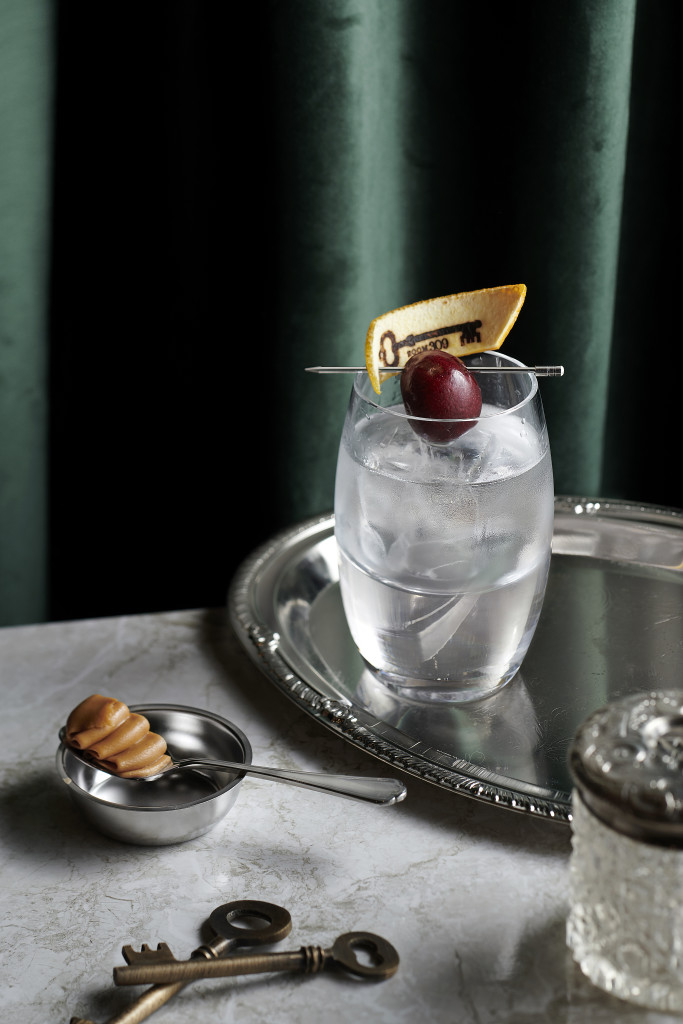 Room 309 is located at The Pottinger Hotel, 74 Queen's Road Central, Hong Kong. Opening hours are from 5PM to 1AM (Monday to Thursday) and from 5PM to 2AM (Friday and Saturday). Email info@room309.hk; no reservations taken
***********************************
THE WISE KING is mixologist Joe Villanueva (formerly of Lobster Bar at Island Shangri-La, and he did all our cocktails at my events platform Cross Cultures' 1st event in Hong Kong two years ago!!!) and Sandeep Kumar (formerly from China Tang and On Dining)'s newest venture on Staunton Street. (Tip: The bar is actually on a discreet lane, Tsung Wing Lane, just off the street. You'll know you've arrived when you see a wall graffiti of the Wise King(s).
What's in a name? The Wise King was inspired by 13th century Spain, and King Alfonso X aka "the wise king," who declared that all drinks should be accompanied with snacks, hence the birth of tapas. We didn't eat while we were here, but yes they have a full menu of tapas, too!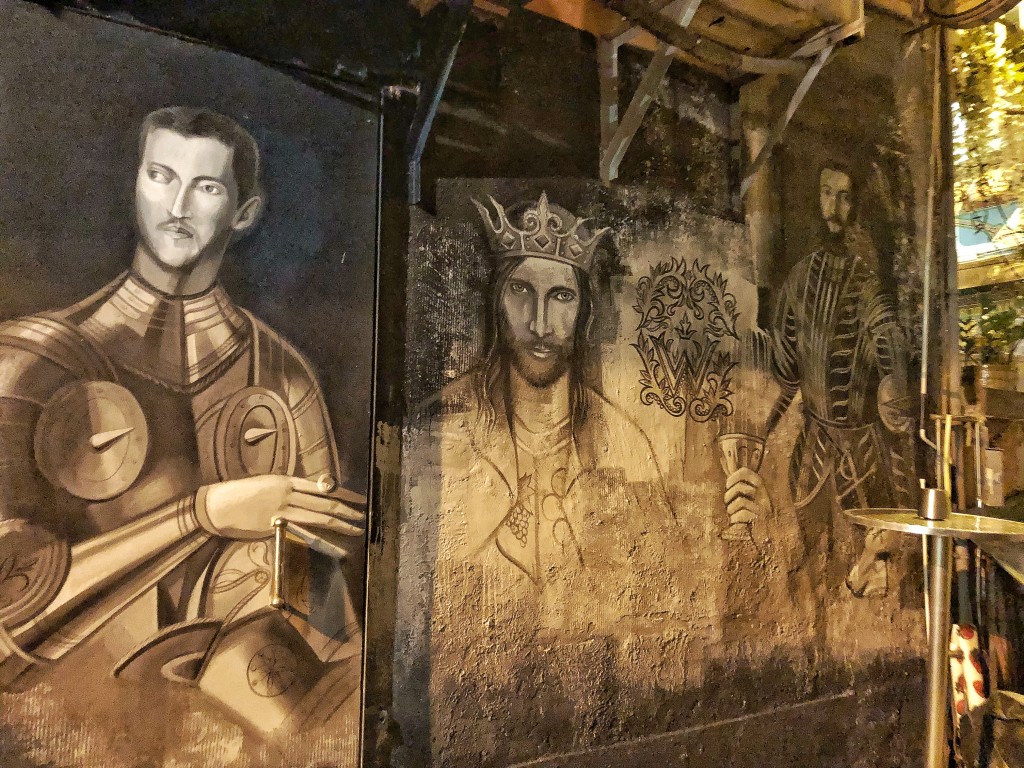 An old world basement salon would best describe the interiors at The Wise King. Yes, it's a lounge but you can also tell that this is the type of place that gets packed to the brim on weekend evenings, as a second or third spot before calling it a night. Leather couches make it comfortable to lounge, and if you look closely at the wallpaper, it bears multiple W's topped with a crown.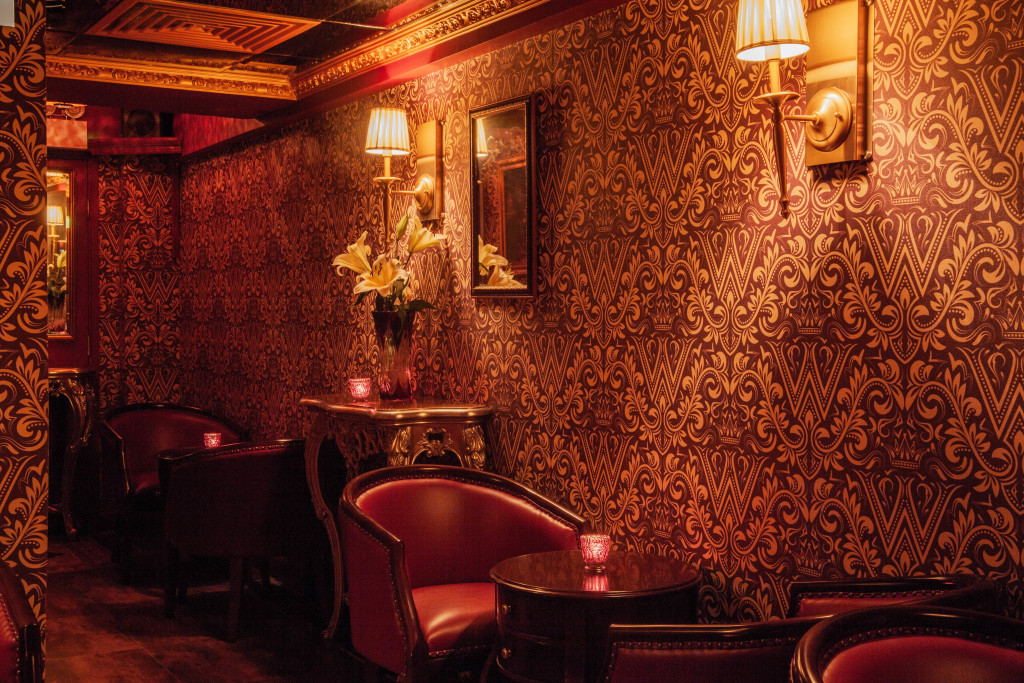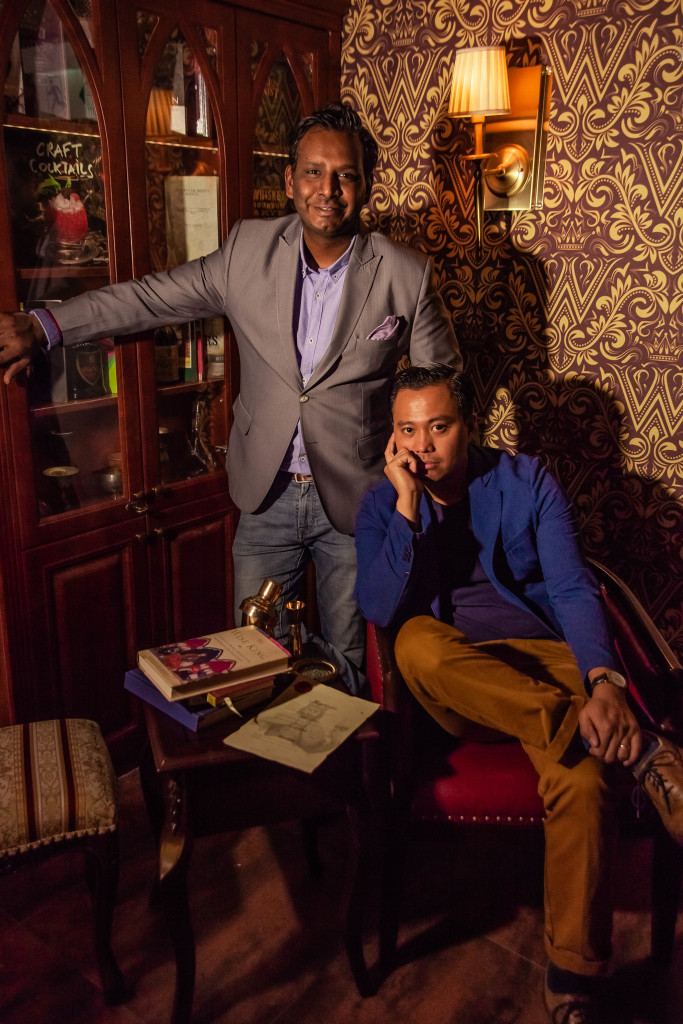 In line with their 13th century Spain inspirations, cocktails here are classic, yet have a twist of old world Spain. We loved the three cocktails we tried, the depth of flavors were amazing, and highly recommend them to you on your visit to The Wise King! (*Cocktails range from HK$88 to 118)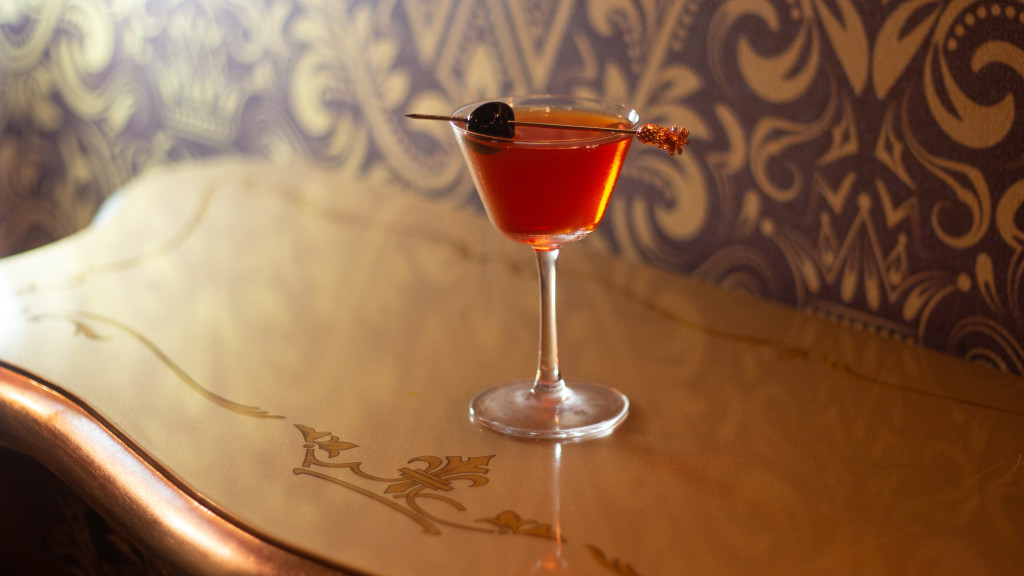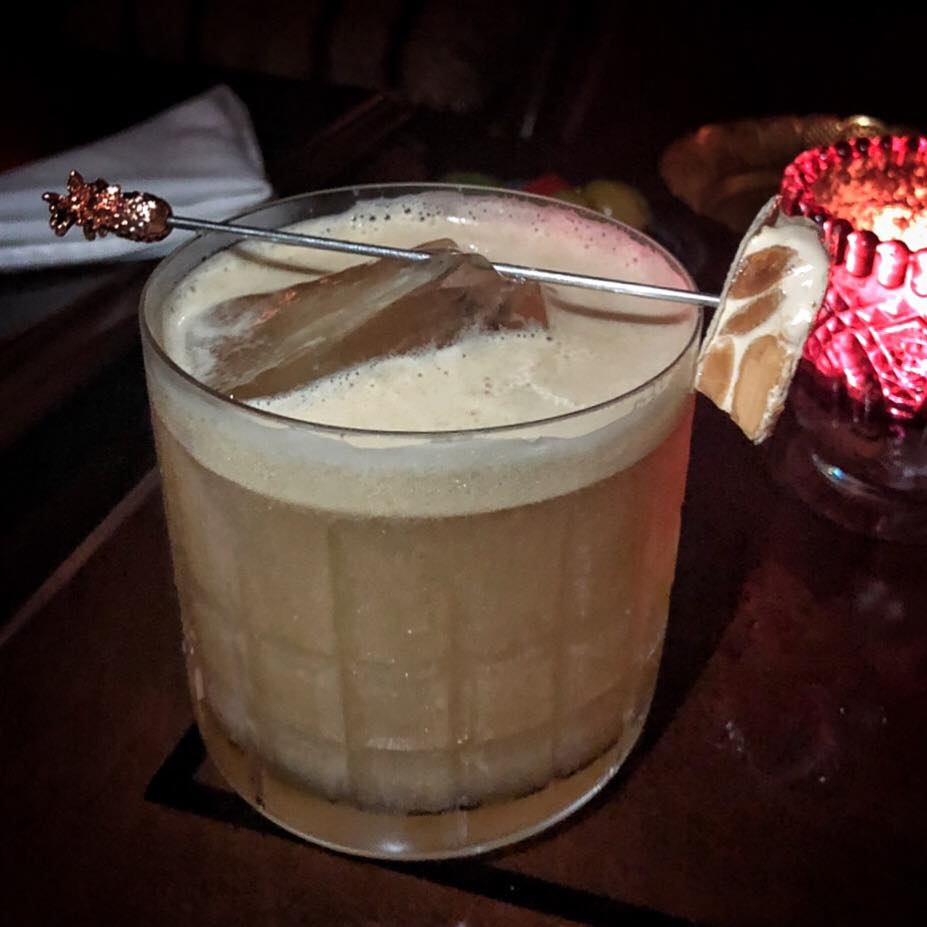 The Wise King is located at the basement of 25 Staunton Street, Soho Central, Hong Kong. (Entrance on Tseng Wing Lane next to Pure Fitness Soho). Opening hours are from 5PM to 1AM (Monday to Thursday, and Sunday); 5PM to 2AM (Friday and Saturday). Phone +852 2326-5822 or email info@thewiseking.com.