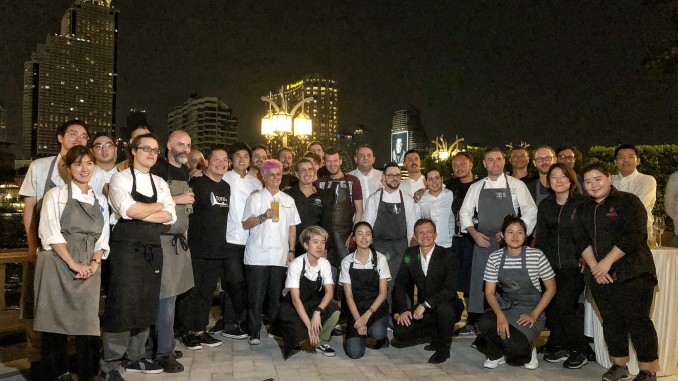 Sawasdee (again), Bangkok! I recently called the Mandarin Oriental Bangkok home— for the inaugural Bangkok International Taste Experience (BITE) organized by Gastronauts Asia (led by Mason Florence and Filippo Cassabgi). Before I tell you a little bit more about this new platform that's part forum and part dinner, I need to share with you that everything about this hotel— from the BMW 7 series airport pickup service to in-room check-in to the incredible hospitality—was perfect.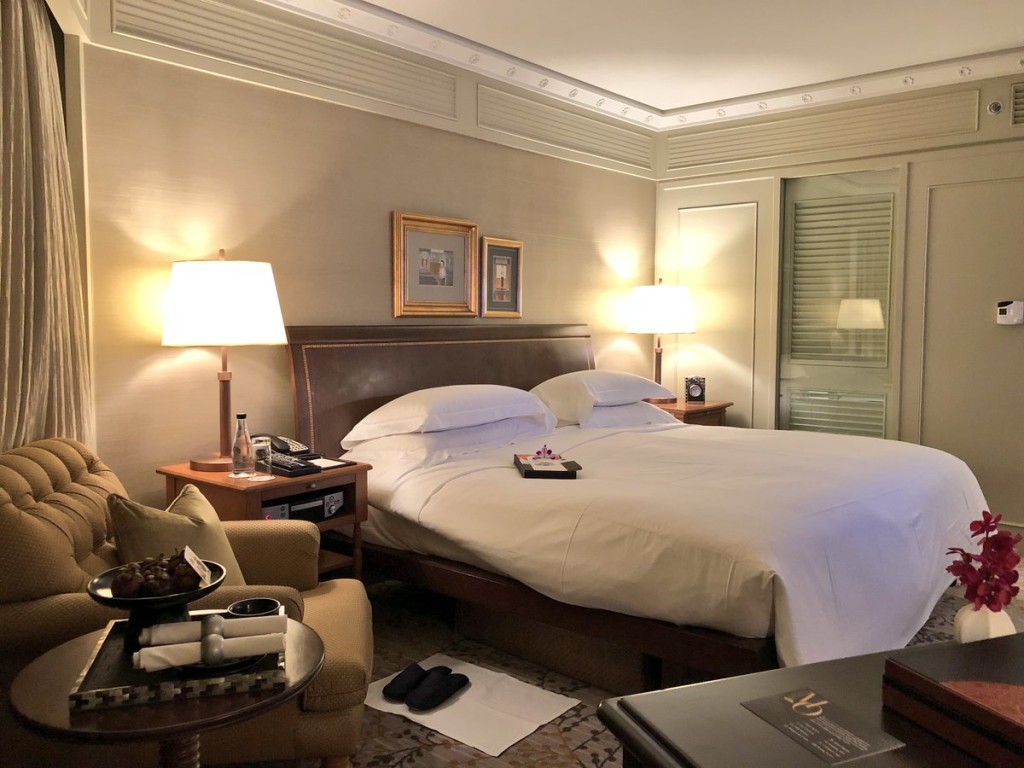 BITE aims to be "Thailand's biggest gastronomic event of the year. A gathering of world-class chefs and food enthusiasts from around the globe for a one-off foodie extravaganza." As Mason shared onstage, "while there are alot of food events in Bangkok, they don't provide alot of interactions with and learnings from the chefs"– and this is something that they would like to address. They got the formula right for sure, with the event being two-part, first theory/ discussion (forum) and application/ experience (dinner).
Here was the inaugural star-studded cast of chefs:
Europe: Gert de Mangeleer of Hertog Jan (Bruges); Josean Alija of Nerua (Bilbao); Cristina Bowerman of  Glass Hostaria (Rome); Martina Caruso of Signum (Salina)
Thailand (Bangkok): Gaggan Anand of Gaggan; Thomas and Mathias Suhring of Suhring; Arnaud Dunand Sauthier of Le Normandie at the Mandarin Oriental Bangkok; Thitid 'Ton' Tassanakajorn of Le Du; Dylan Jones of Bo.Lan; Tim Butler of Eat Me; Takeshi Fukuyama of Mihara Tofuten (and also, La Maison de La Nature Goh in Fukuoka, Japan); Fatih Tutak of The House on Sathorn; Arnie Marcella of Bunker; Prin Polsuk (formerly) of Nahm; Arisara 'Paper" Chongphanitkul of Issaya; (Phuket): John Becker of Esenzi
The first part, the Forum with the topic, "What's Next? The Future of Global Gastronomy," was held in the afternoon at the Grand Ballroom.
It was here where Cristina Bowerman shared how female roles in a professional field can overlap– as how she is a chef, wife and mother all together. To her food is not just something to fill the stomach, but also a platform to express culture, and as a means of social support, where she is heavily involved in Fiorano For Kids, annual event to raise funds to research on the therapeutic role of specific diets in the treatment of epilepsy in children.
Gert de Mangeleer, who will be closing his three-Michelin-starred Hertog Jan at the end of this year to focus on his more casual dining restaurant, LESS, shared that he thinks," the future of cooking is getting less informal. I can feel the most successful projects in Europe, what is upcoming in Europe is sharing food sharing good food good company which is already something you do already in Asia."
Filipino-American Arnie Marcella said that, "the future of of food is not a destination. It is an expression of shared values and appreciation of the techniques, products, and relationships with guests as well as producers."
Gaggan Anand shared with the audience the concept behind his newest restaurant in Bangkok, Mihara Tofuten, in partnership with Takeshi Fukuyama of Goh in Fukuoka.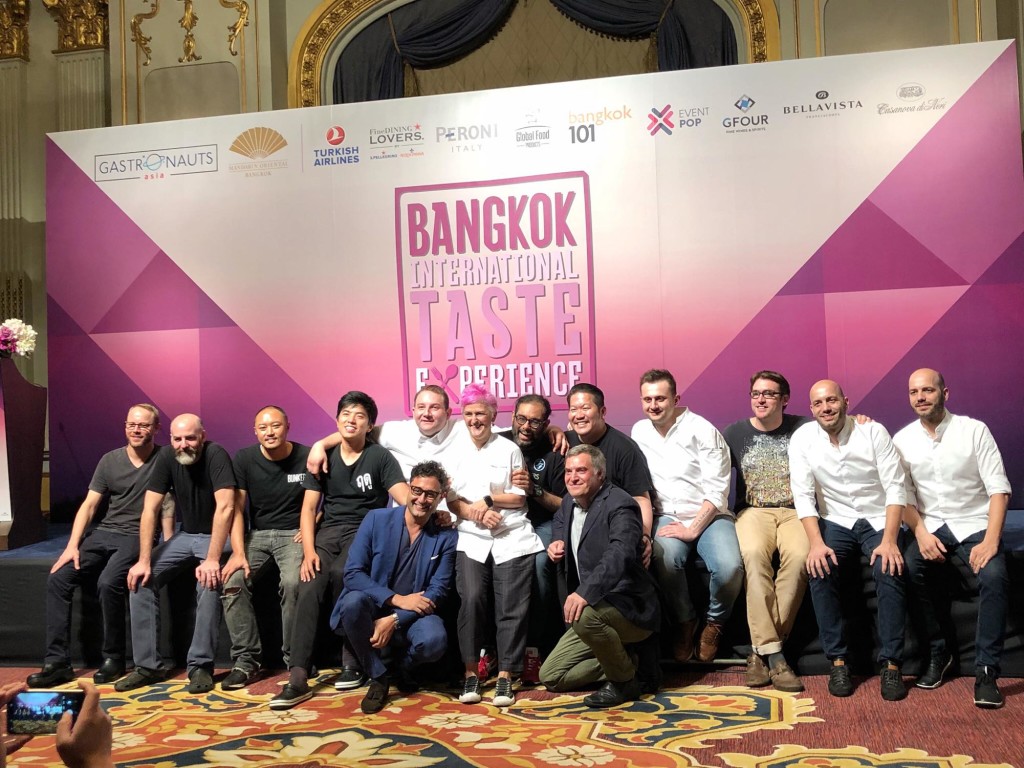 The second part was a collaborative 15-course dinner by the participating chefs at Sala Rim Naam. How epic was that!!!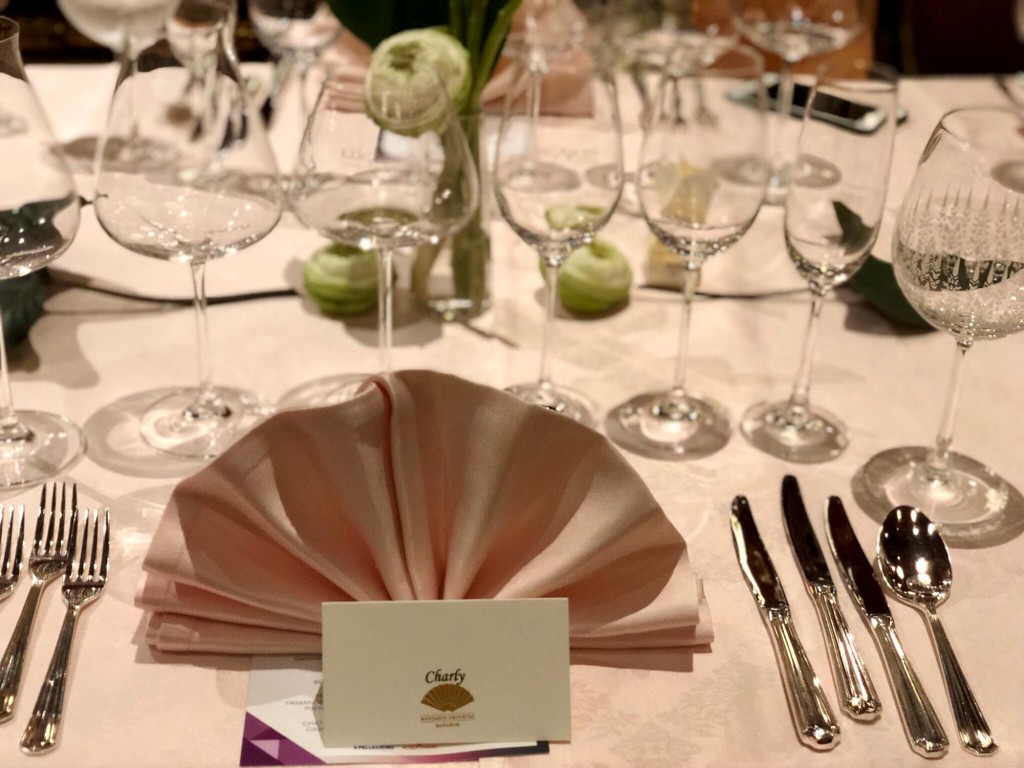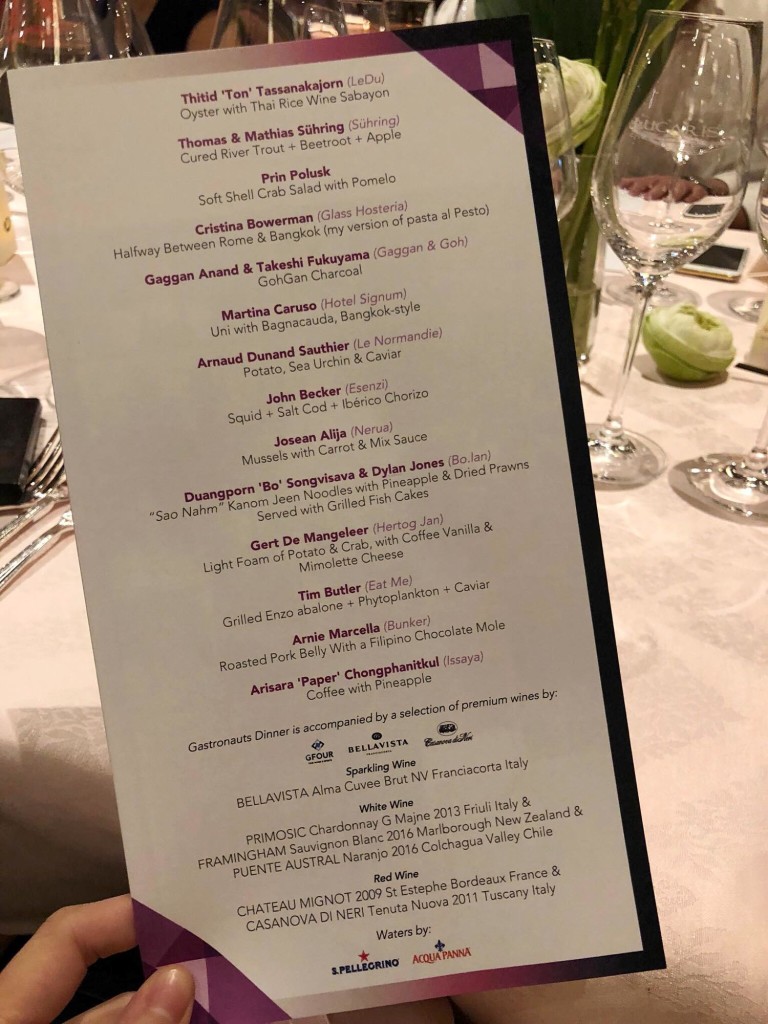 Here were some of the dishes: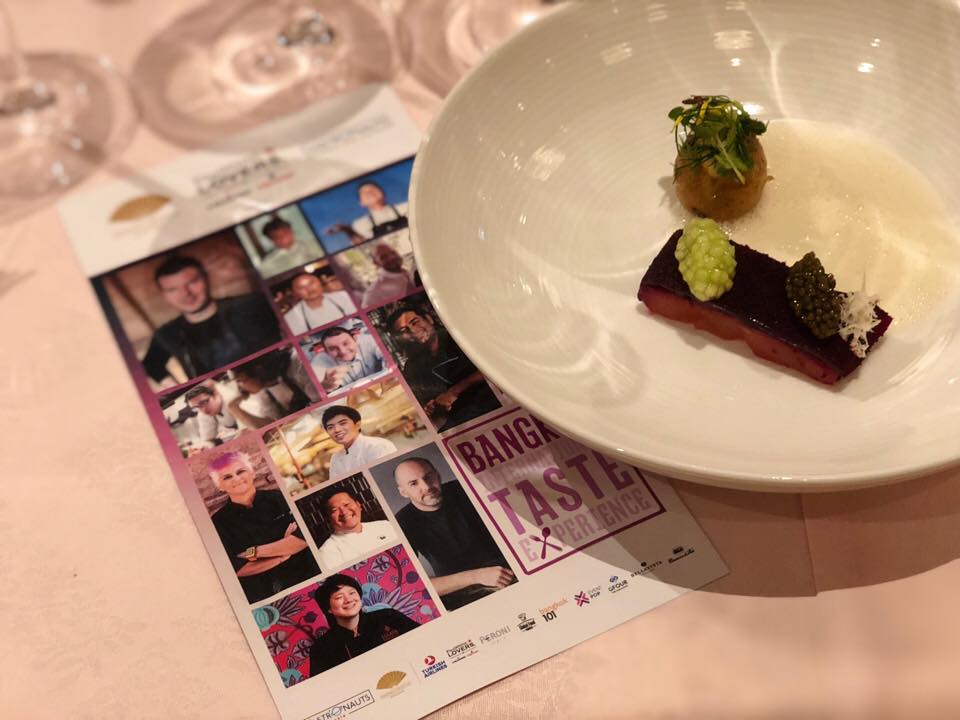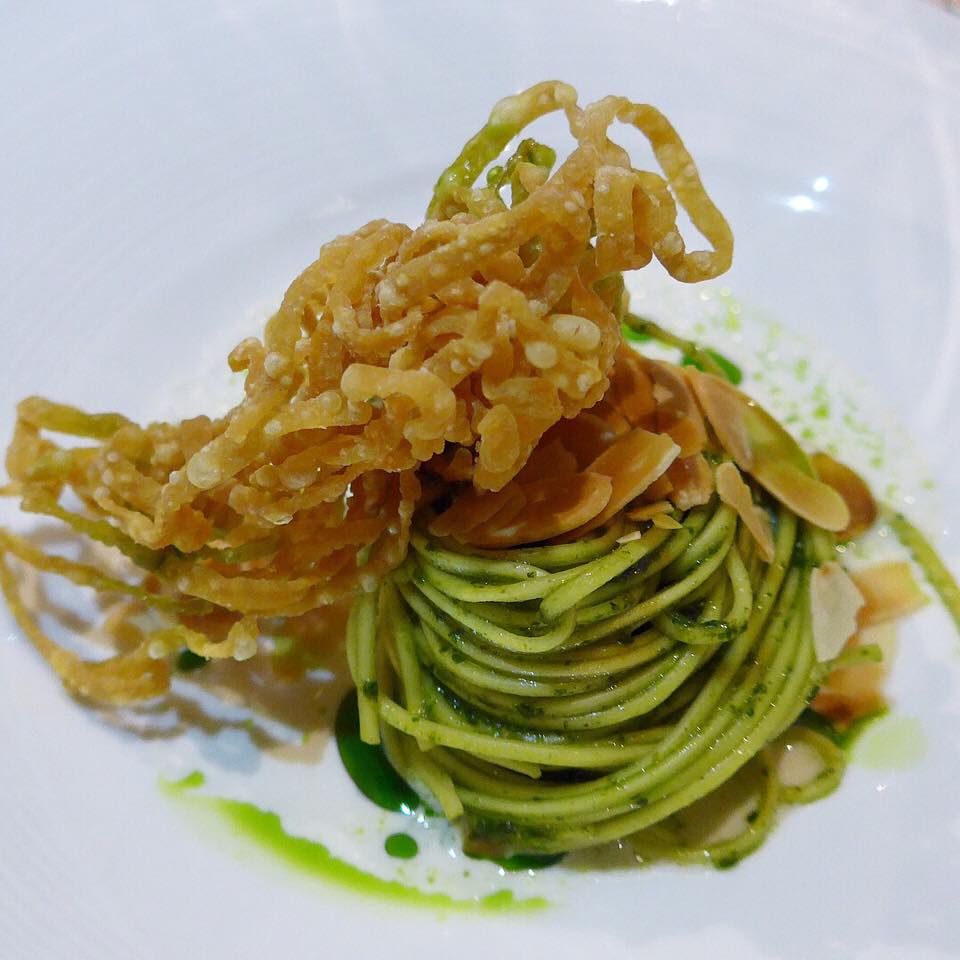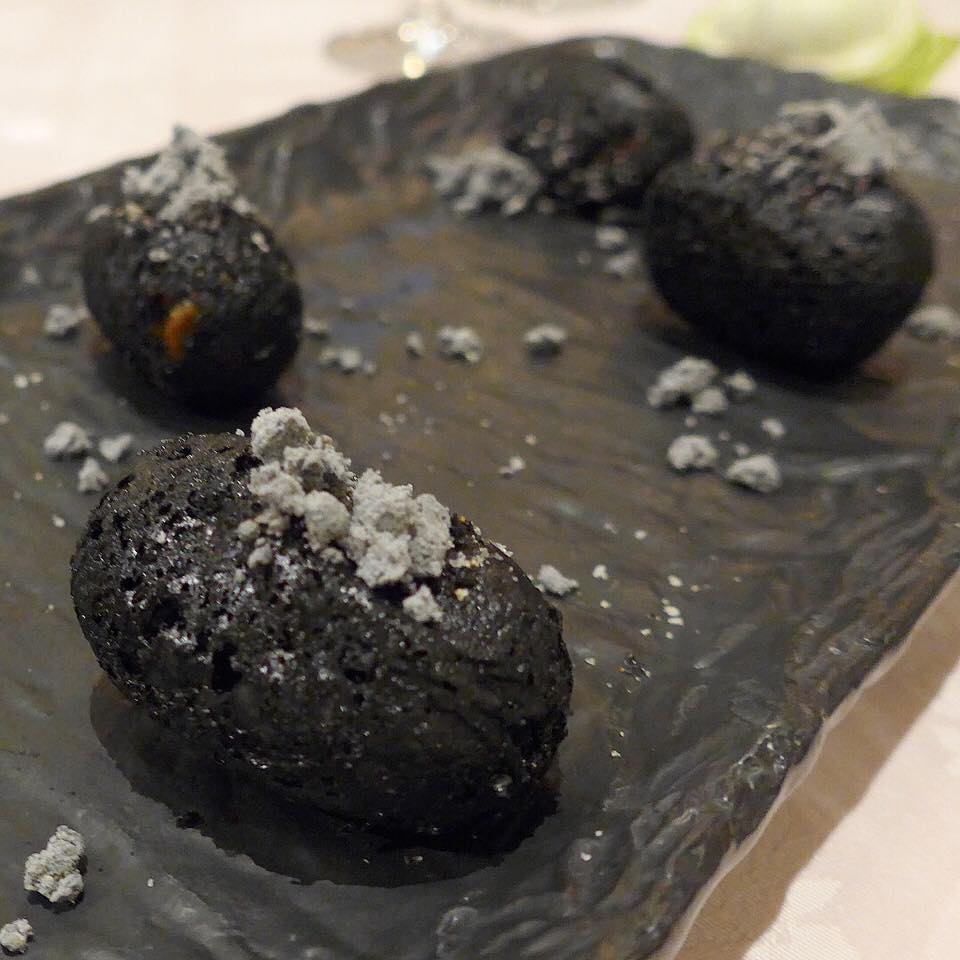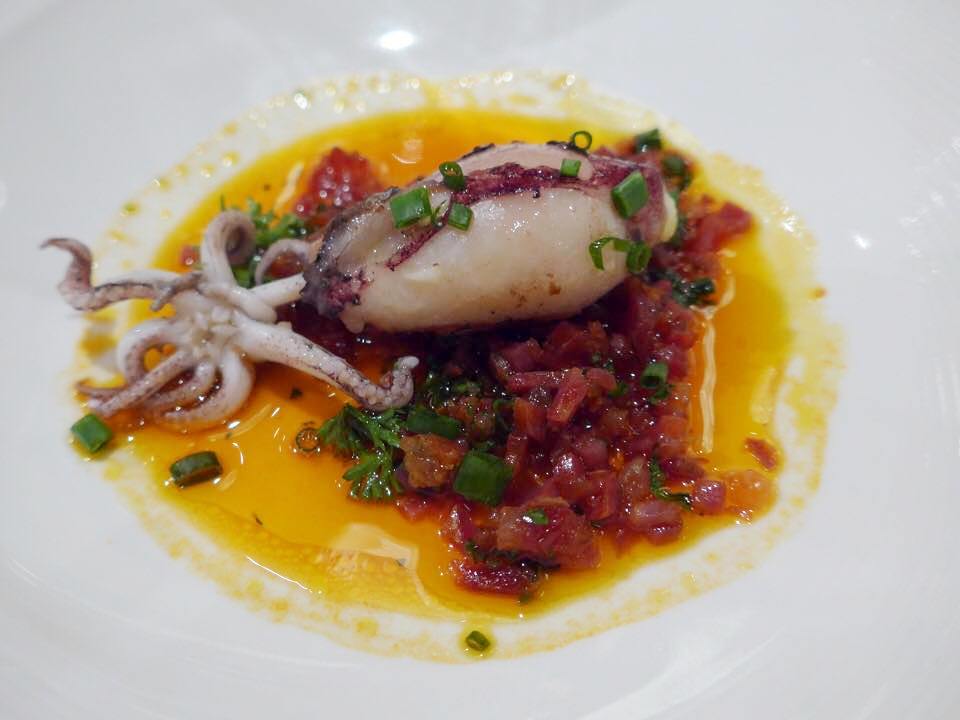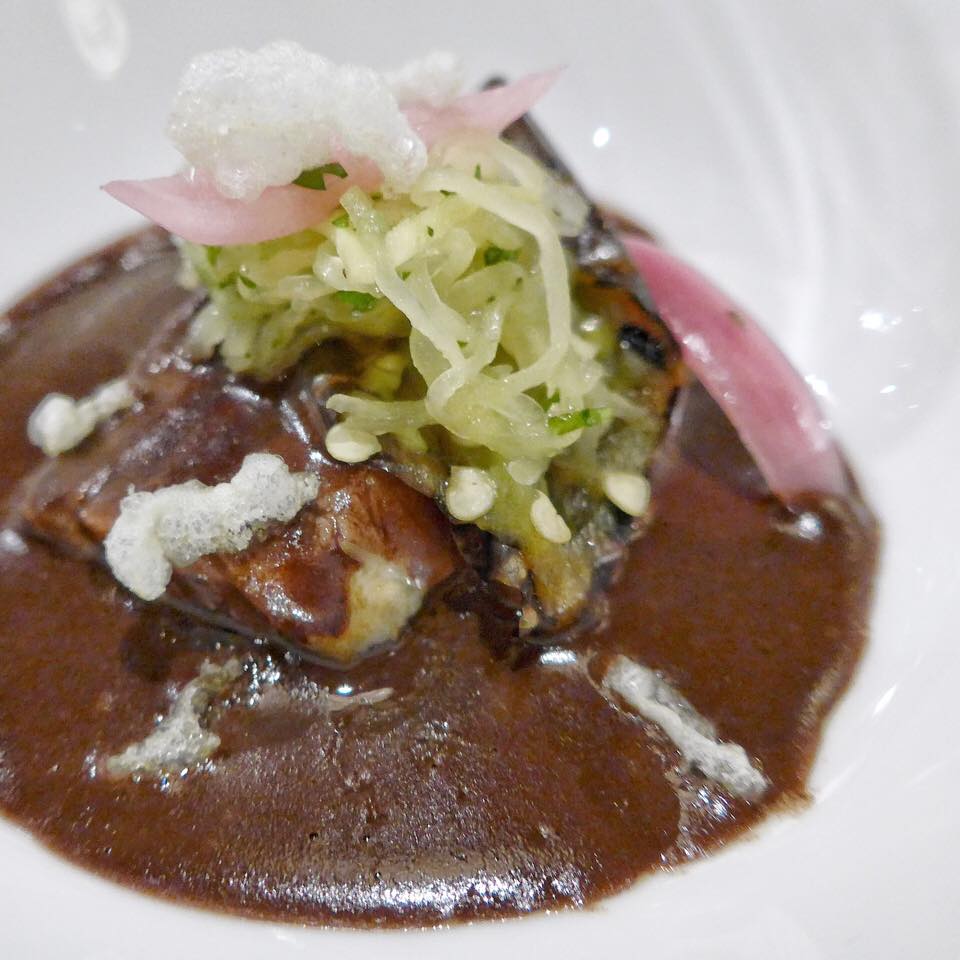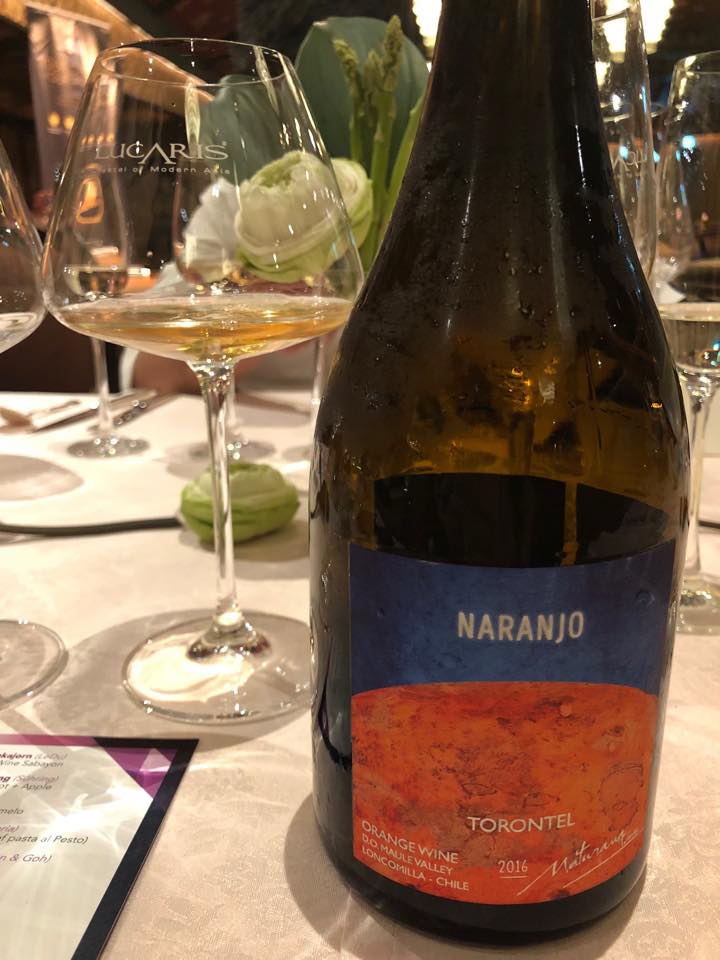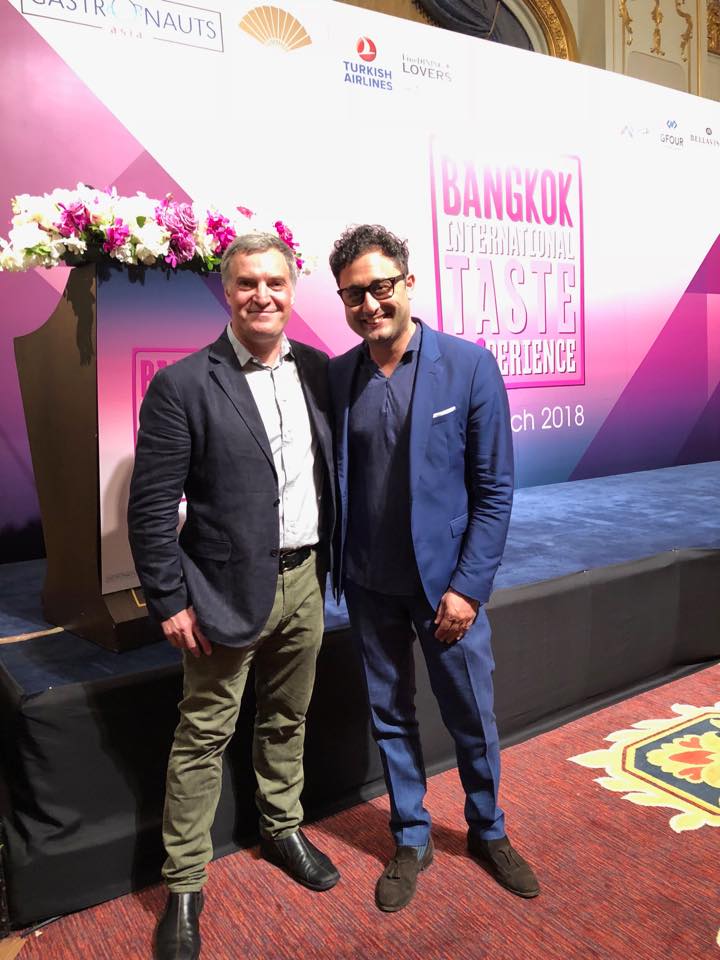 PS Gastronauts Asia already has their next event lined up! This April 25, 26 and 27, they have organized a dinner with celebrity chef Bobby Chinn at the Banyan Tree Bangkok's rooftop restaurant, Vertigo. For more information, click here.
For more information on Gastronauts Asia, phone +66 2286 7821 or email info@gastronauts.asia. For more information on BITE Asia, visit their website here.