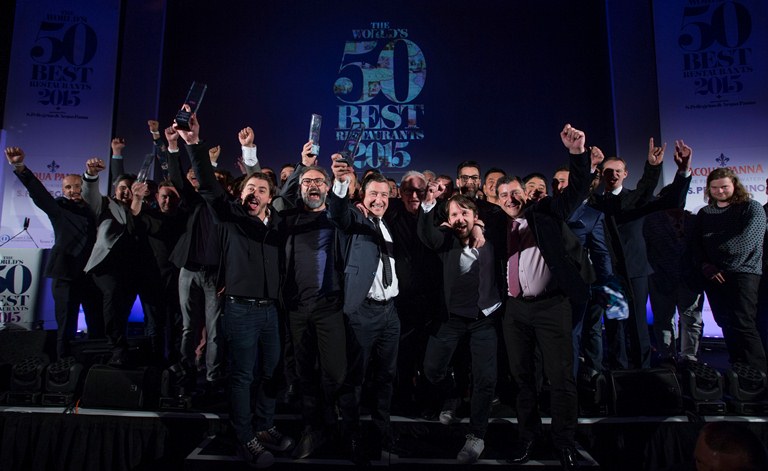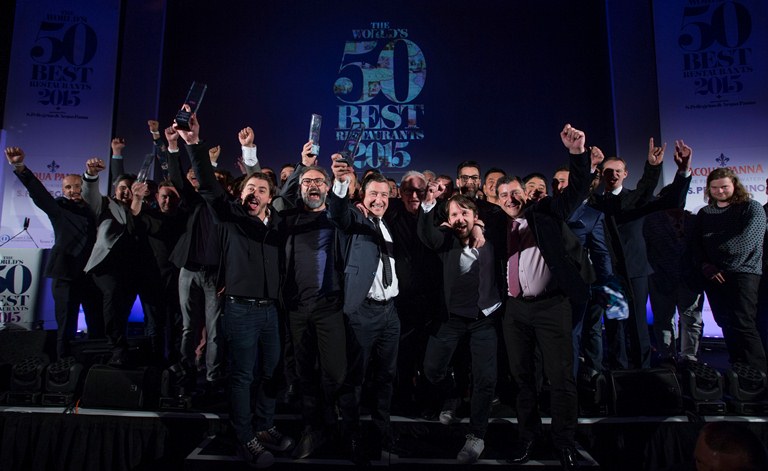 That's right, the recently concluded 2015 World's 50 Best Restaurants was the last to be held in London— after 14 years. Next year, the awards body, organized by William Reed Business Media, sponsored by San Pellegrino and Acqua Panna, is moving to New York City, in order to further champion the global-ness of this culinary event. I feel so lucky to have been able to fly in right in time  (the morning of!) to attend the last London edition– and my 1st World's 50 Best, actually!– held at the Guildhall, London's powerhouse since the 12th century, last June 1, 2015, along with a little over 500 guests of chefs, restaurateurs, journalists and trade partners.
How is this list selected?  972 well-traveled chefs, food writers, restaurateurs and gourmets from AROUND THE WORLD each vote for seven restaurants, which they should have eaten at within the last 18 months, and at least three of them being outside of their region. They were handpicked by the Academy Chairs, 27 restaurant experts from around the globe, representing their respective regions. And this year, for the first time, it was adjudicated by Deloitte ensuring integrity and authenticity of the voting process.
News about El Celler de Can Roca (Girona, Spain) bagging the #1 spot has spread like wildfire since the announcement was made at exactly 9:30 PM. Their win resonates personally with me because I first met Joan Roca two years ago in Singapore when he did a Four Hands dinner with Andre Chiang of Restaurant Andre. They donated the proceeds of their dinner to the victims of Typhoon Haiyan/ Yolanda even if neither of them were Filipino.  They were distraught over the catastrophe and just wanted to help. Chefs, or people in general, who use their talents for a good cause, will always have a special place in my heart.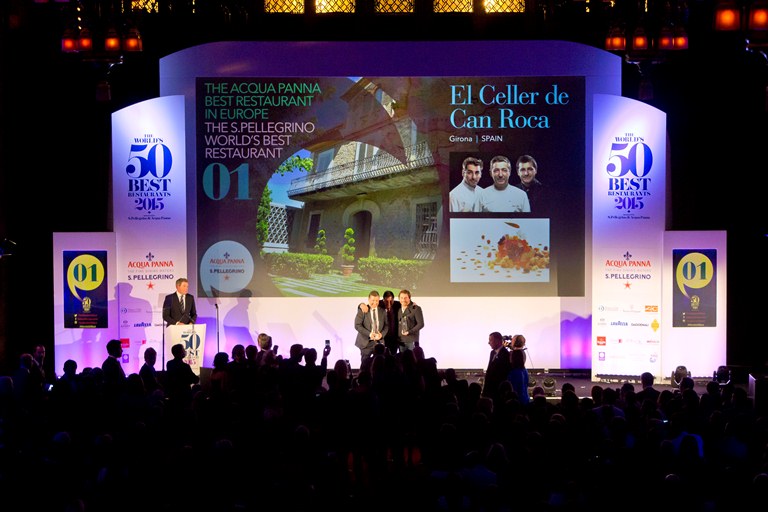 This year's Top 10 are:
1. El Celler de Can Roca (Girona, Spain)
2. Osteria Francescana (Modena, Italy)
3. Noma (Copenhagen, Denmark)
4. Central (Lima, Peru)
5. Eleven Madison Park (New York, USA)
6. Mugaritz (San Sebastian, Spain)
7. Dinner by Heston Blumenthal (London, UK)
8. Narisawa (Tokyo, Japan)
9. D.O.M. (Sao Paulo, Brazil)
10. Gaggan (Bangkok, Thailand)
Among the Top 50, seven came from Asia:
8. Narisawa (Tokyo, Japan)
10. Gaggan (Bangkok, Thailand)
22. Nahm (Bangkok, Thailand)
24. Ultraviolet by Paul Pairet (Shanghai, China)
29. Nihonryori RyuGin (Tokyo, Japan)
38. Amber (Hong Kong)
46. Restaurant Andre (Singapore)
Here are some of my photogenic memories from that incredible evening!