The 2018 Latin America's 50 Best Restaurants awards ceremony held in Bogota, Colombia, culminated with Mitsuharu "Micha" Tsumura's Maido (Lima, Peru) taking the No. 1 spot— for the second year in a row. Maido is known for its Nikkei cuisine (Peruvian-Japanese) with a menu strong on fresh seafood and citrus packed-sauces. "The level of gastronomy in Latin America has grown so much in the last few years and there's a new generation of cooks that have grown in Peru," shared Micha in an interview with World's 50 Best after the ceremony. "That makes me smile because the future is so beautiful for our cuisine. The people are so capable, not just as cooks but also in understanding the importance of sustainability and social conscience. It's time for all Latin Americans to look within their countries. We're building a new cuisine." *Folks in Southeast Asia can have a taste of Micha's celebrated cuisine in Macau with his Aji at the MGM Cotai, which serves both Maido signatures and Aji originals.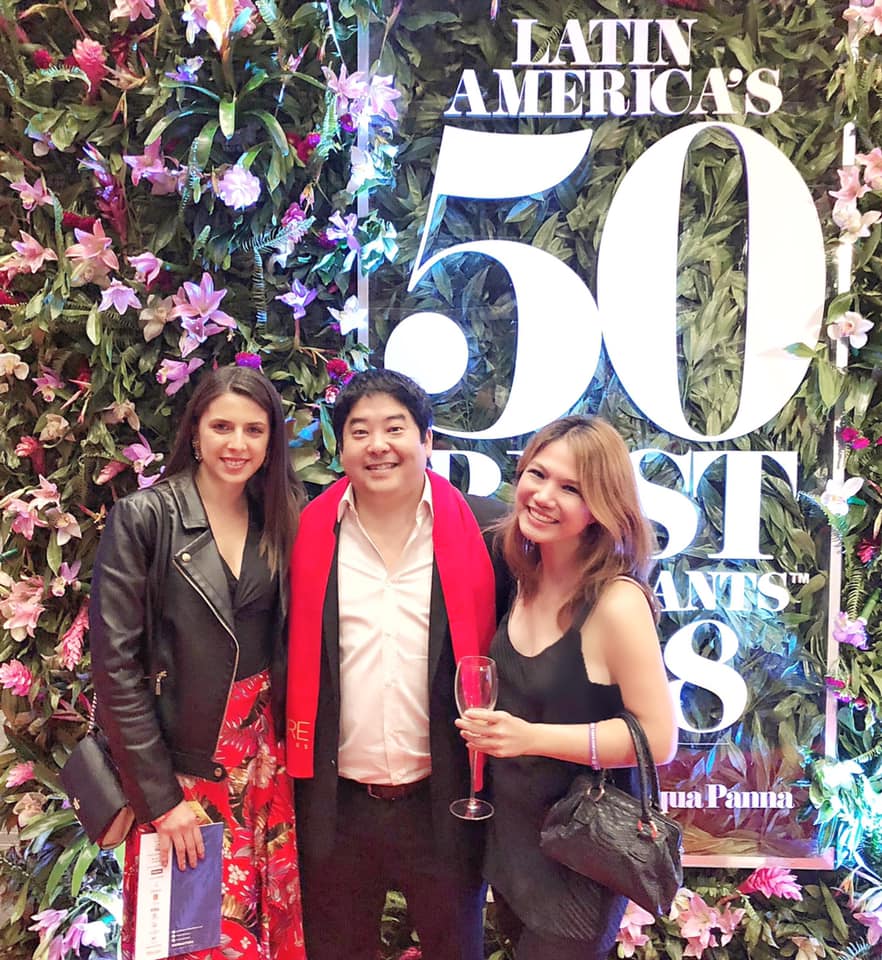 THE TOP 10
The sixth annual Latin America's 50 Best Restaurants awards ceremony, was held at the Ágora events center, with chefs, restaurateurs, sommeliers, international influencers, journalists and foodies in attendance. Three times former winner Central in Lima, Peru is ranked at No.2 this year. Pujol, in Mexico City, Mexico is at No.3, followed by Boragó in Santiago, Chile at No.4 and D.O.M in São Paulo at No.5; these last three receive the titles of The Best Restaurant in Mexico, Chile and Brazil respectively. The top 10 is completed by Don Julio, in Buenos Aires, Argentina at No.6; A Casa Do Porco in São Paulo, Brazil at No.7; Astrid y Gastón in Lima, Peru at No.8; Quintonil in Mexico City, Mexico at No.9, and Leo in Bogotá, Colombia at No.10.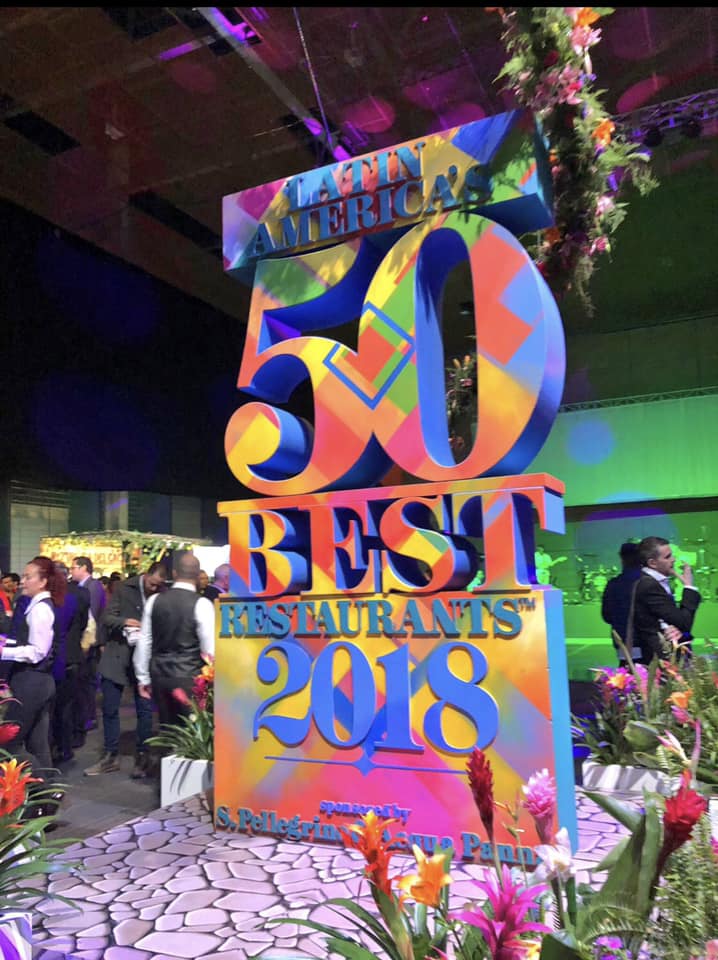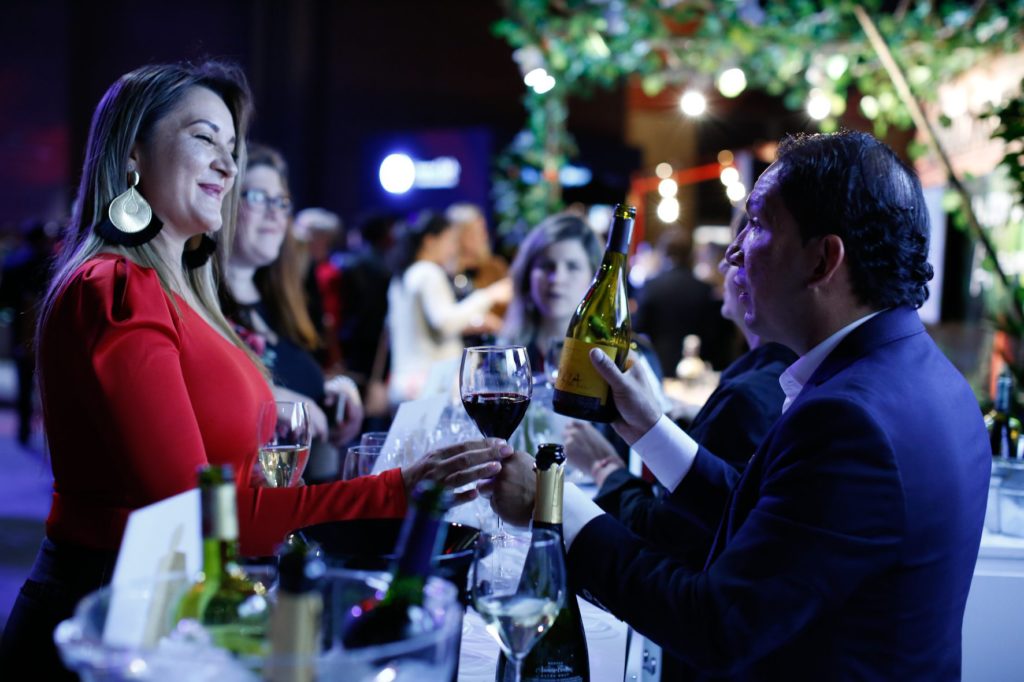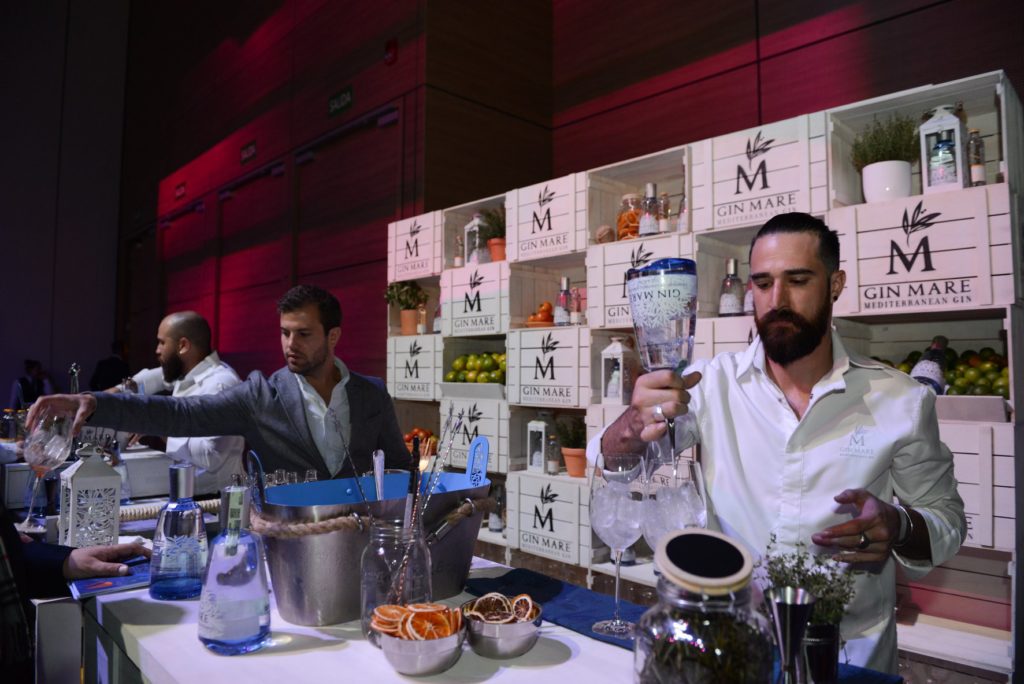 NEW ENTRIES
This year had six new entries: El Chato in Bogotá, Colombia was the recipient of the Highest New Entry Award, occupying the No.21 spot on this year's list. Oteque in Rio de Janeiro, Brazil, enters the list at No.33; Le Chique in Riviera Maya, Mexico at No.34; Gran Dabbang in Buenos Aires, Argentina, at No.38; while Narda Comedor, also from the Argentine capital, enters the list at No.46. The sixth new entry at No.49 is Oro, also from Rio de Janeiro, Brazil, which was honored with the One To Watch Award in last year's edition. From Chile's capital, Santiago, Osaka was a re-entry at No.47.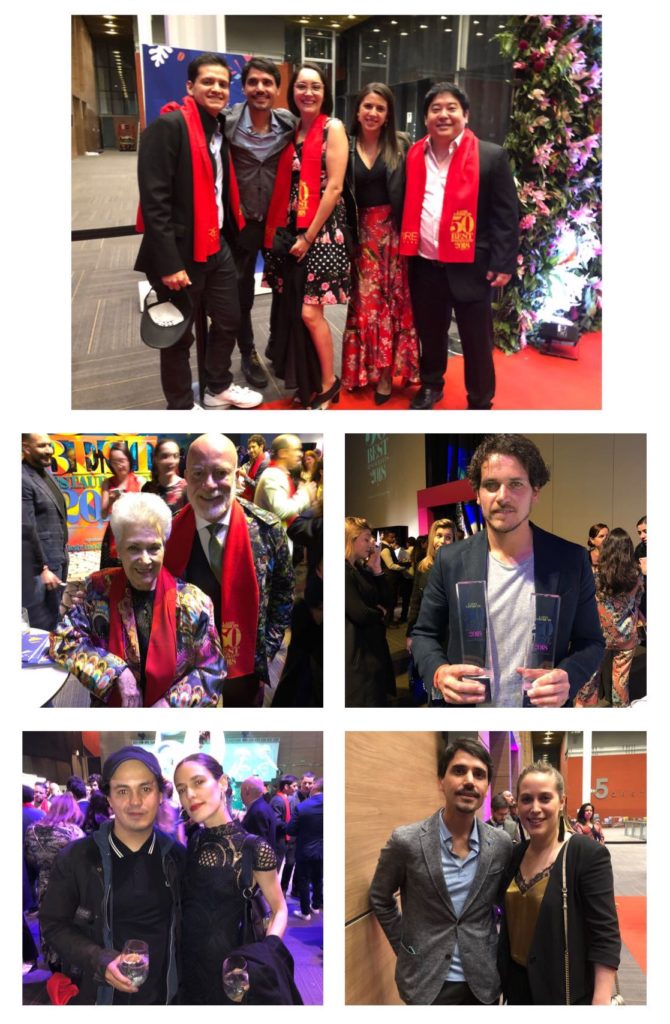 SPECIAL AWARDS
The following special awards were also presented:
• The Best Female Chef: Pía León of Central and Kjolle in Lima
• The Lifetime Achievement Award: mother and son María Elena Lugo Zermeño and Gerardo Vázquez Lugo, from Nico's in Mexico City
• Latin America's Best Pastry Chef Award: Jesús Escalera from La Postrería in Guadalajara, Mexico
• The Chefs' Choice Award (voted for by the chefs from the restaurants on the list): Carlos García from Alto in Caracas, Venezuela and Obra in Miami, USA
• The Sustainable Restaurant Award: Boragó in Santiago, Chile
• The Art of Hospitality Award: Don Julio in Buenos Aires, Argentina
• One To Watch Award: Manu in Curitiba, Brazil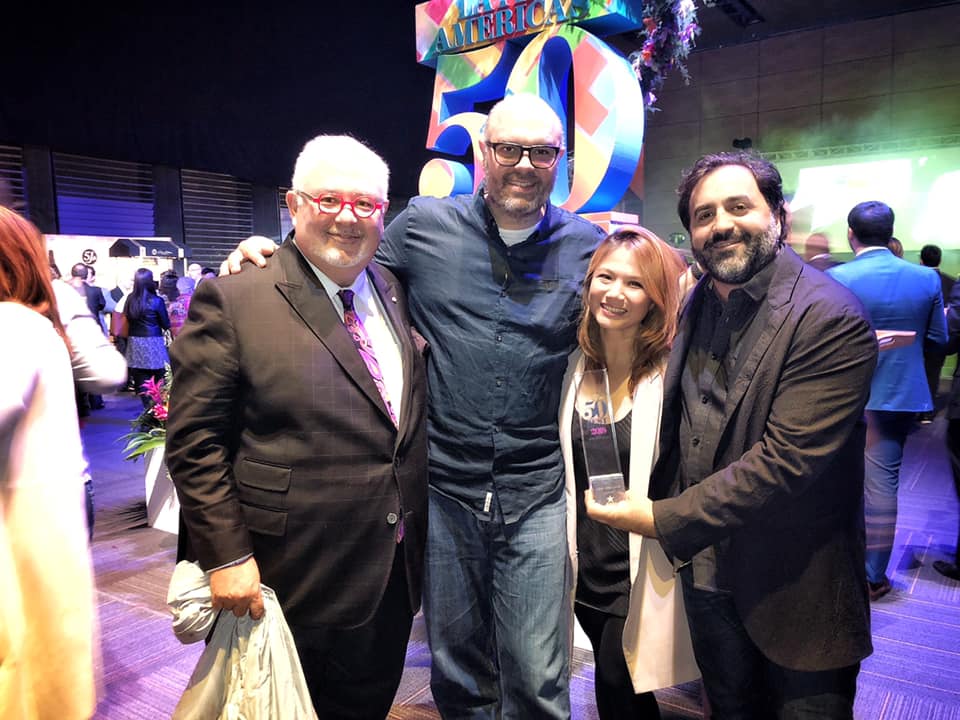 This year, I've completed all THREE 50 Best awards— Asia's 50 Best in Macau (March), World's 50 Best in Bilbao (June), and now, Latin America's 50 Best in Bogota (November)— which I personally think is the chillest! It was so great to see friends and reunite with friends in the industry as well, both at the awards ceremony and at the afterparty at Leo! Congratulations to all the winners!! xx