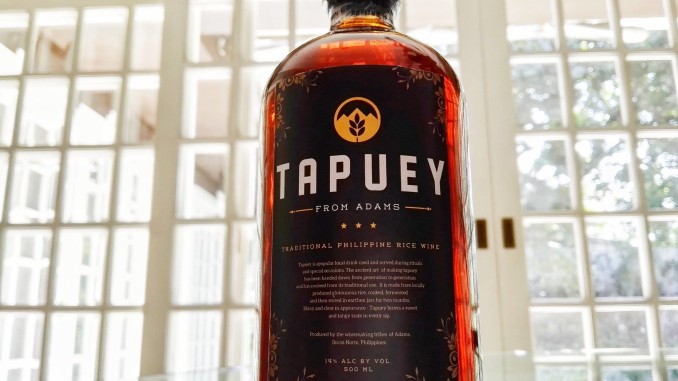 One of the things I love about dining out is learning something new. Last night, I took my dad to one of my favorite (and highly recommended) restaurants in the Philippines,  Toyo Eatery. It was his first time there and he was likewise very impressed. It was also then that I got exposed to the world of tapuey or tapuy, a Filipino rice wine. While lambanog (coconut wine) has made its rounds from major cities to provinces to little barrios as one of the most potent locally produced liquors, tapuey is relatively burgeoning.
What sparked my curiosity was this one amazing cocktail, new on the Toyo menu called TAPUEY SOUR: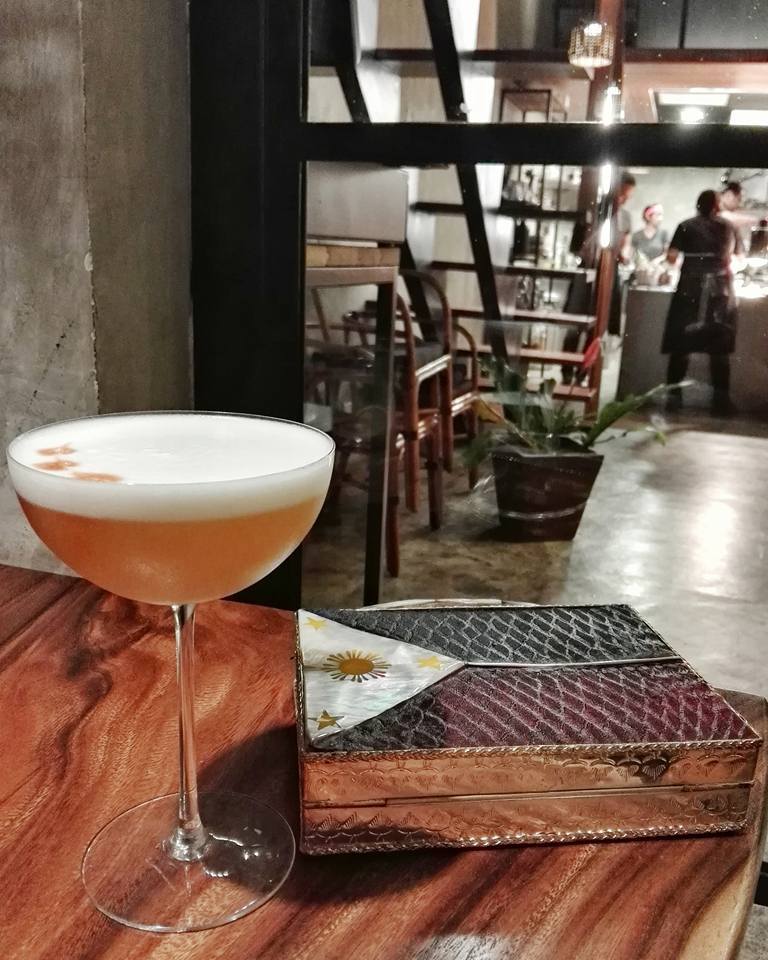 It was so delicious. It's everything I enjoy in a cocktail (*FYI, before converting to gin, I was a bourbon girl, and love them frothy egg whites!)– essentially a bourbon sour/ whiskey sour  but with more depth thanks to the tapuey, and banana liquor. My dad and I had a glass each, which lasted us throughout the 12-course tasting menu, ha. So what is this tapuey anyway to merit a phenomenal cocktail named after it?
Tapuey is made from glutinous rice that is cooked, fermented, and stored in earthen jars for two to three months. It was originally created by the tribes from northern Luzon's mountain provinces (the Igorot people) which they served during rituals, feasts and celebrations. Compared to sake, which makes use of polished rice, tapuey is a little more "crude." As for its taste, most will describe it as slightly sweet,  but I will tell you straight that it tastes very close to sherry (even the color), and apart from being used in a cocktail, is a GREAT digestif on its own, and even as a glaze when cooking.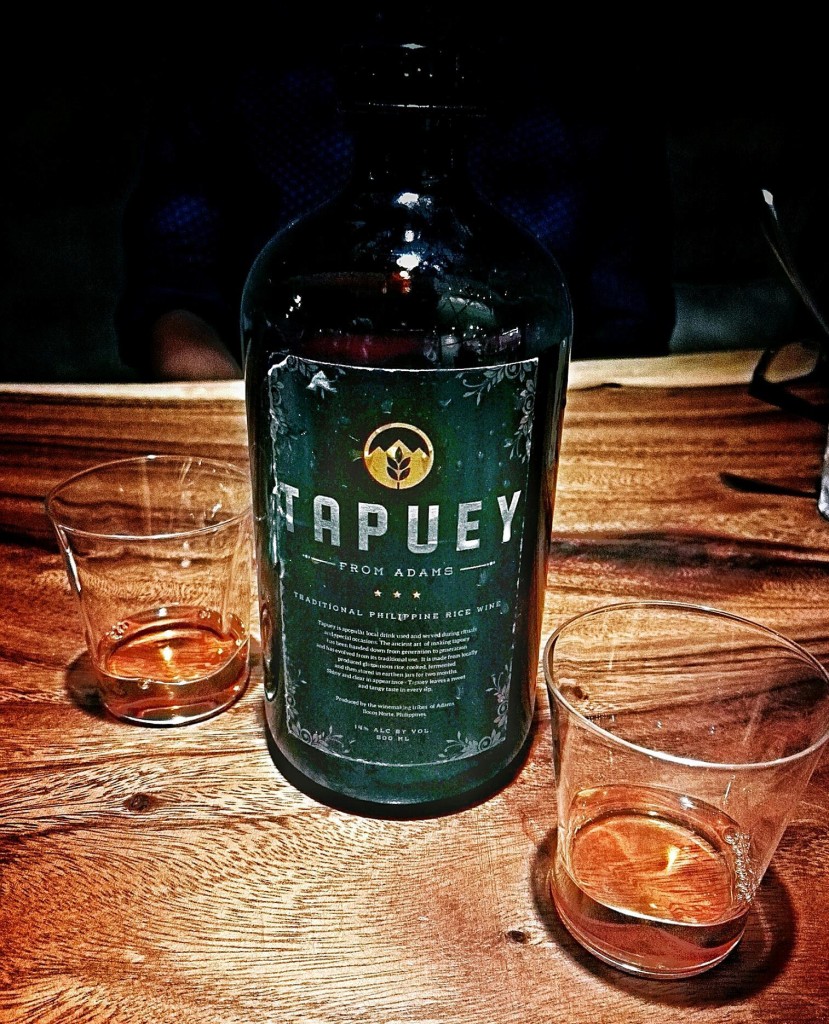 This particular Tapuey is distributed by Proudly Promdi headed by Ken Alonso. (On their website, a bottle retails for PHP360.) Their goal, as explained on their website, is to change the negative connotations of "promdi" (originally from the phrase, "from the province,  which was shortened into the slang version of "from the," which refers to someone who came or grew up in the province) by showing that "promdi" or products from the Philippine provinces can be world-class. Specifically, through their two products Tapuey and Bugnay (wine made from a tropical berry), they are focused on helping the households of the wine-making community in Adams, Ilocos Norte via "the packaging and distribution of their handcrafted spirits…to continue this source of alternative livelihood and likewise help preserve a part of their culture." I love products like these, and fully support them!
Kudos also to Toyo Eatery's Jordy and May Navarra for bringing our local produce and products to the forefront through the dishes and drinks they create!
PS Apart from tapuey, the Philippines has another rice wine, pangasi from Mindanao.
While they currently don't have a permanent store,  Proudly Promdi does "traveling pop-ups" (they were at The Gourmand Market, CITEM, Metrotent, The Red Light Bar, etc.). For more information, visit their website, Facebook page, their Instagram or email <proudlypromdi@gmail.com>.