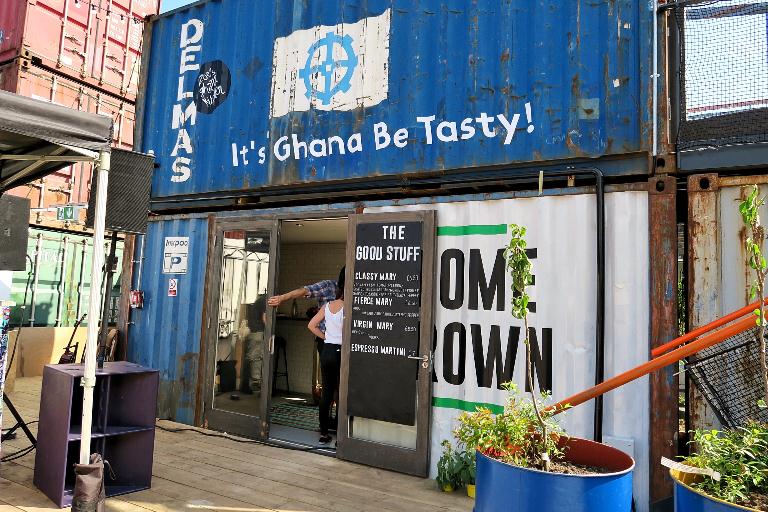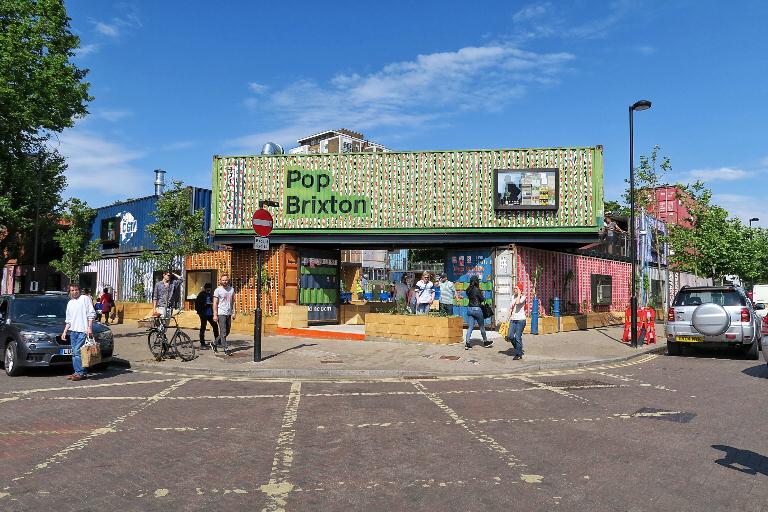 I love hanging out with my young(-er) friend Madhuri Severgnini. She is so smart and likewise, full of curiosity and adventure. For my last day in London, she asked me if I wanted to go to the Brixton Market, which happens on Fridays. I'd never been to that area of London before, so I said sure! As soon as I got out of the Brixton tube station, I felt like I was in Harlem, Queens and Coney Island all rolled into one! (I know my analogy is in America but it's really what it felt like.) But then Madhuri and I kept walking and we saw… POP BRIXTON.
(And from Harlem/ Queens/ Coney Island, I was suddenly transported to Brooklyn.)
Pop Brixton is reformed shipping containers converted into unique food stalls and neighborhood eateries and has been dubbed "south London's newest foodie hotspot" by Time Out London. But what's more remarkable is that, in the same article, it states the people behind  are "keen to stress that it isn't just a hipster hangout– it's a container community with a conscience." They want to keep a neighborhood vibe "by encouraging local tenants to get involved, welcoming start-ups and offering units at subsidized rates."
It's a creative space for the "next generation" of local food and drinks entrepreneurs, and likewise offers retail outlets, artist work spaces and a community events space. Their units are 20-50% of market rate to provide affordable space for start-ups and small businesses.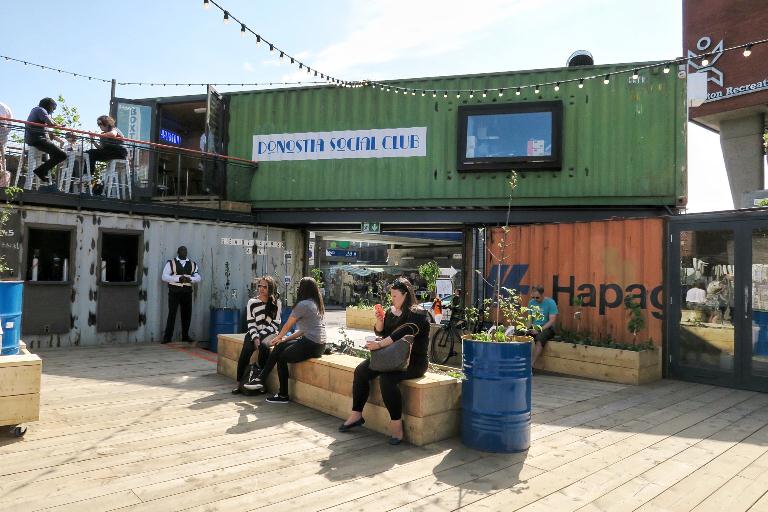 The sign "It's Ghana Be Tasty!" definitely caught my attention, and as I had never tried Ghanaian cuisine before, I told Madhuri that this was my lunch mission. It turns out that this is by Zoe's Ghana Kitchen— a food event (not just a "pop up" restaurant; they also do cookery classes and catering) that" creates a look and feel from its Ghanaian roots that merges with a contemporary dining experience." And this shipping container is– after traveling the world four four years– their permanent space– their first restaurant! (Open Sunday & Monday from 12 PM to 10 PM; Tuesday to Saturday from 12 PM to 11 PM)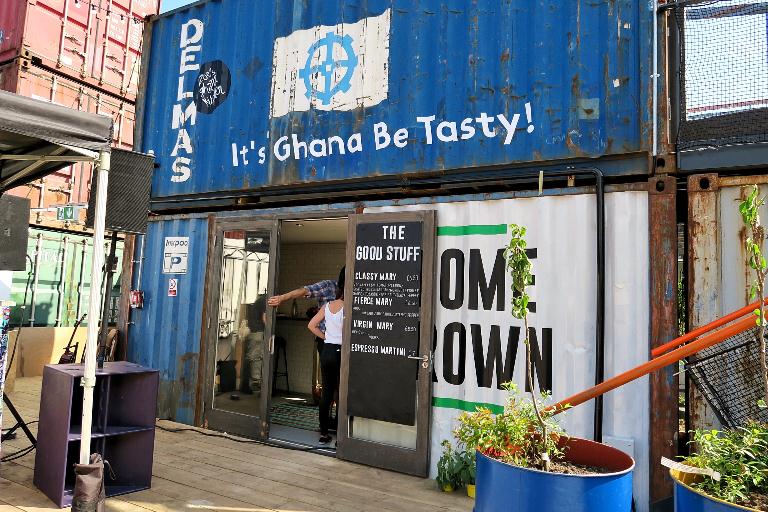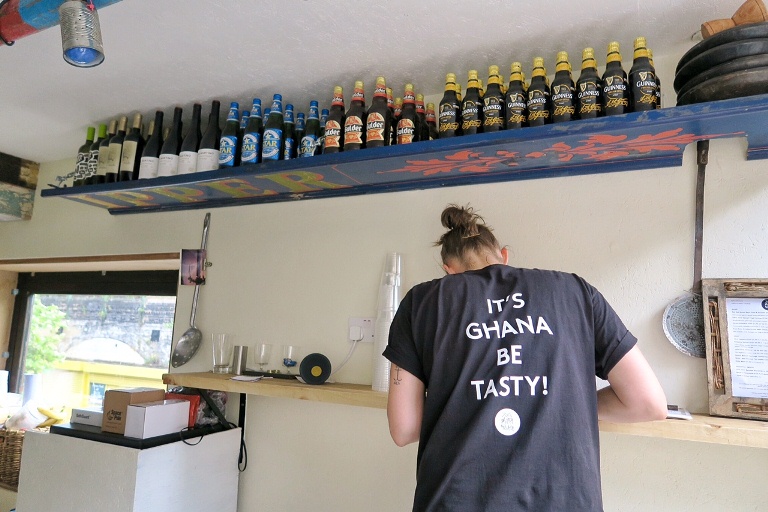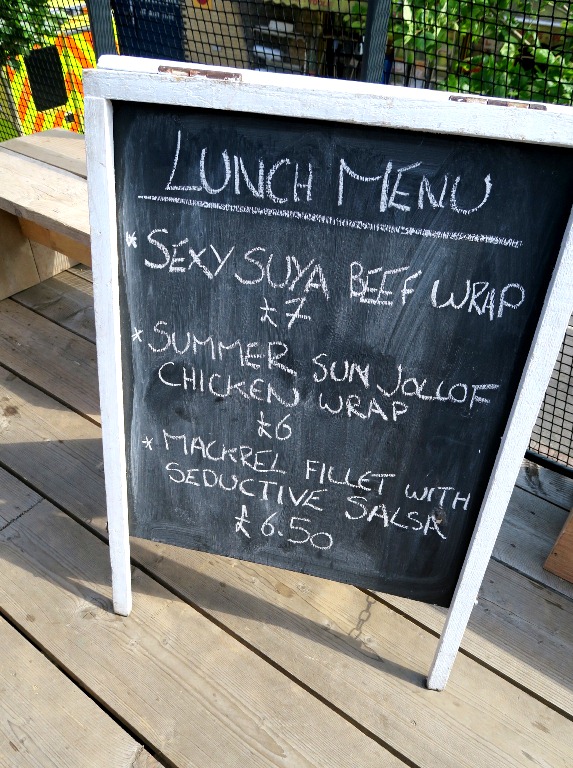 We decided on the Suya-style beef wrap (rump beef kebabs marinated in a peanuty-spice that's available in both Ghana and Nigeria) which we washed down with some Star Nigerian beer. We already knew that it was #GhanaBeTasty, and it was! 😉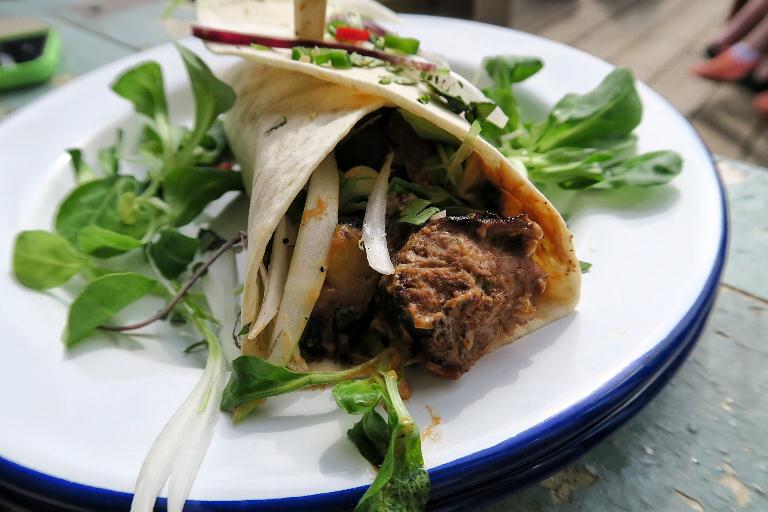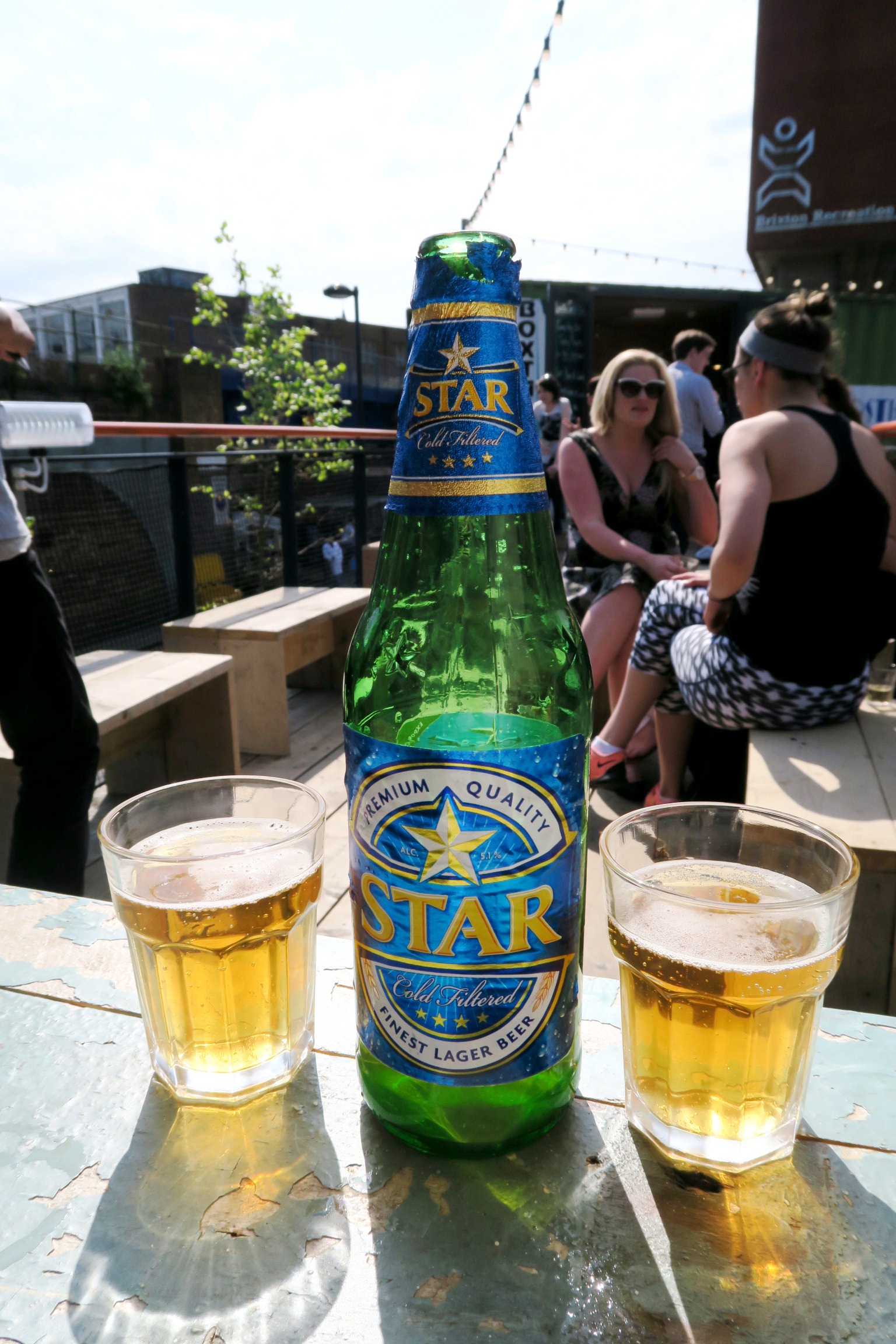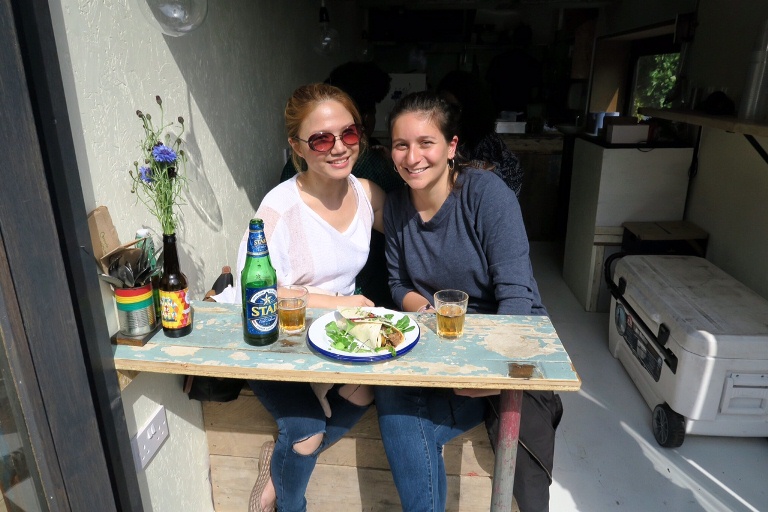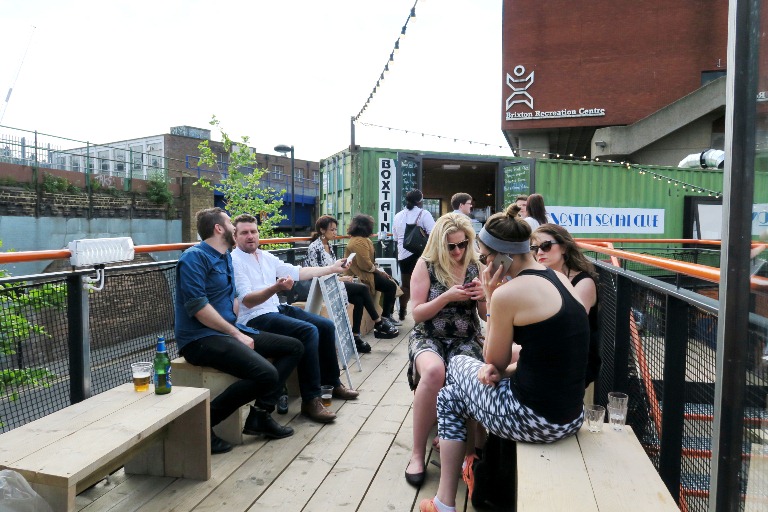 There are tons of other restaurants like Japanese ramen shop, a Mexican joint, a New Zealand wine cellar that offers wine by the glass, and an array of vintage shops.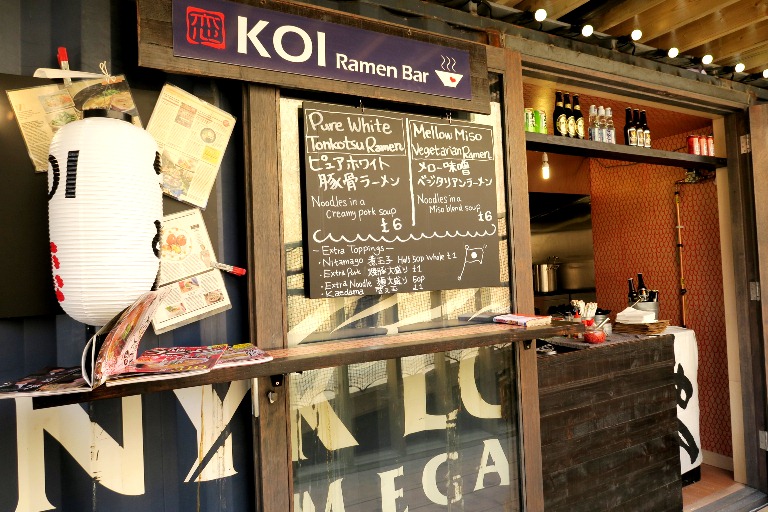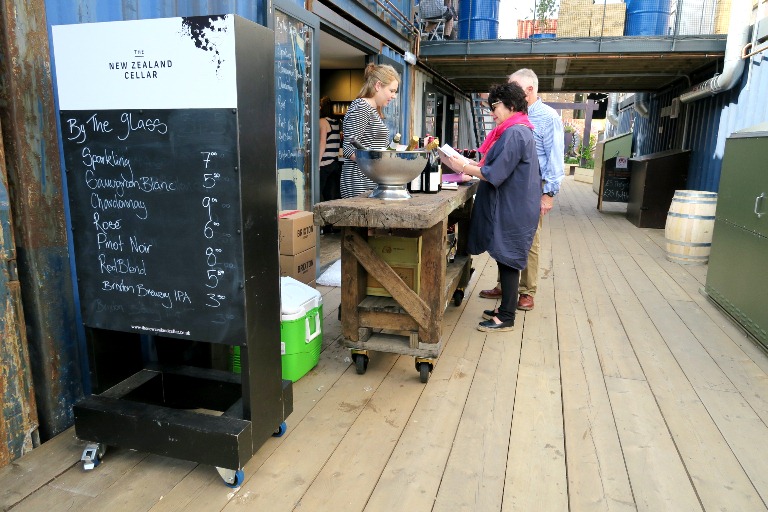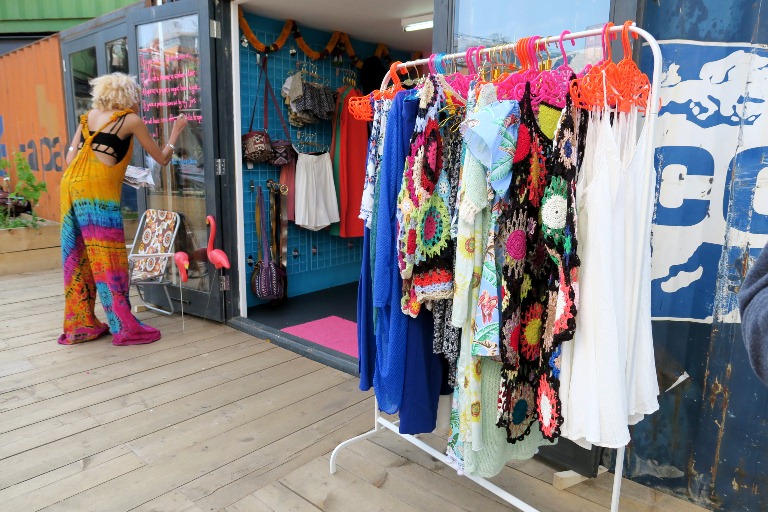 And in case you ladies were wondering, should you down all that wine (or beer).. there are toilets, and… they are sooooo clean and actually proper! It took me completely by surprise as most mobile toilets are in sub-par condition, that I had to take a picture!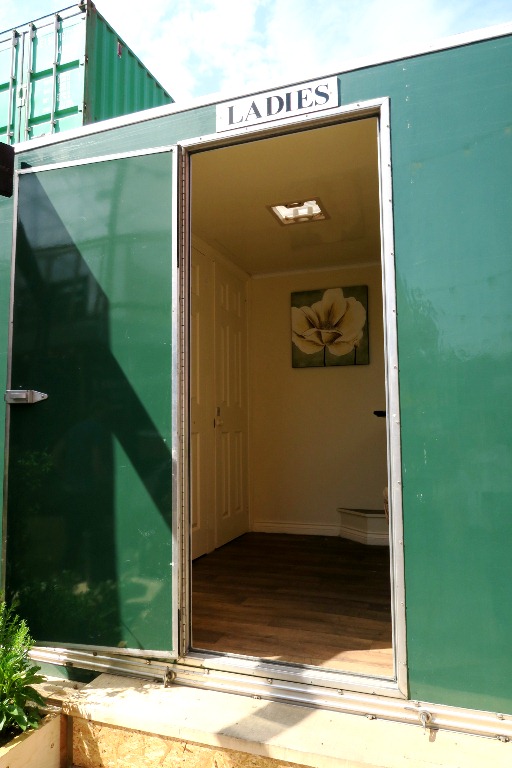 According to their website, tenants commit an hour a week to a time-bank for community giveback which will involve skill sharing with other tenants and the local community. They also have Pop Farm, a garden and greenhouse area planted by the local community, and local artist exhibitions, workshops, performances and cinema screenings.
What a great initiative and such yummy food finds, too! I urge you to come the next time you're in London!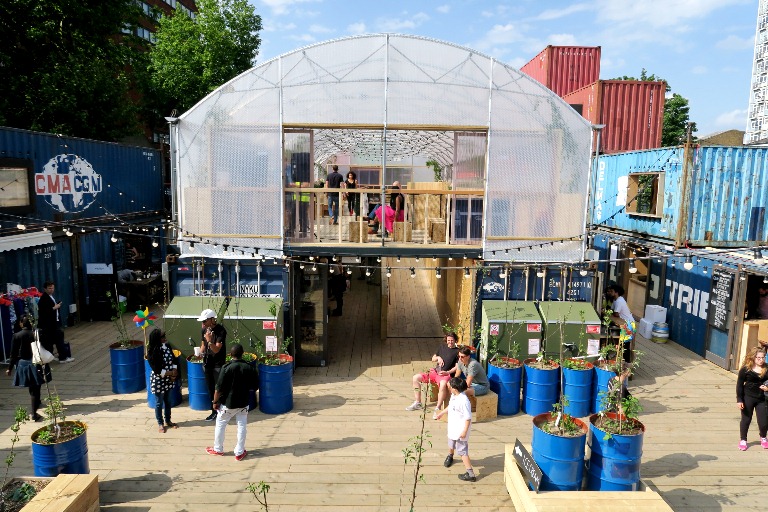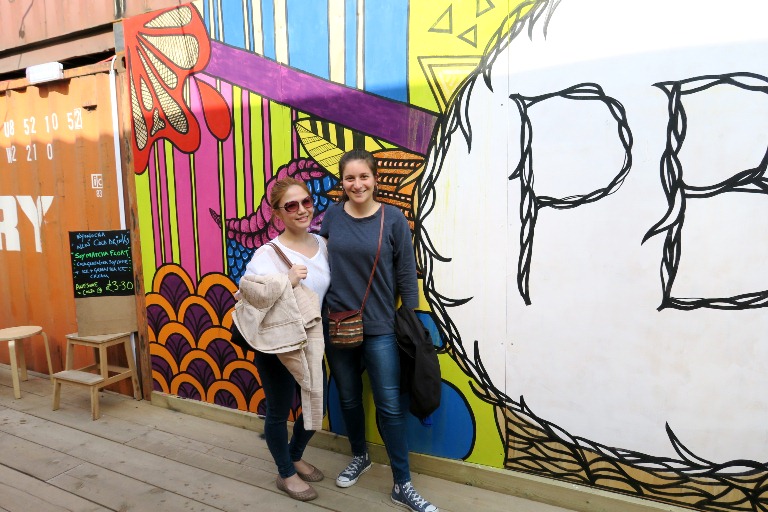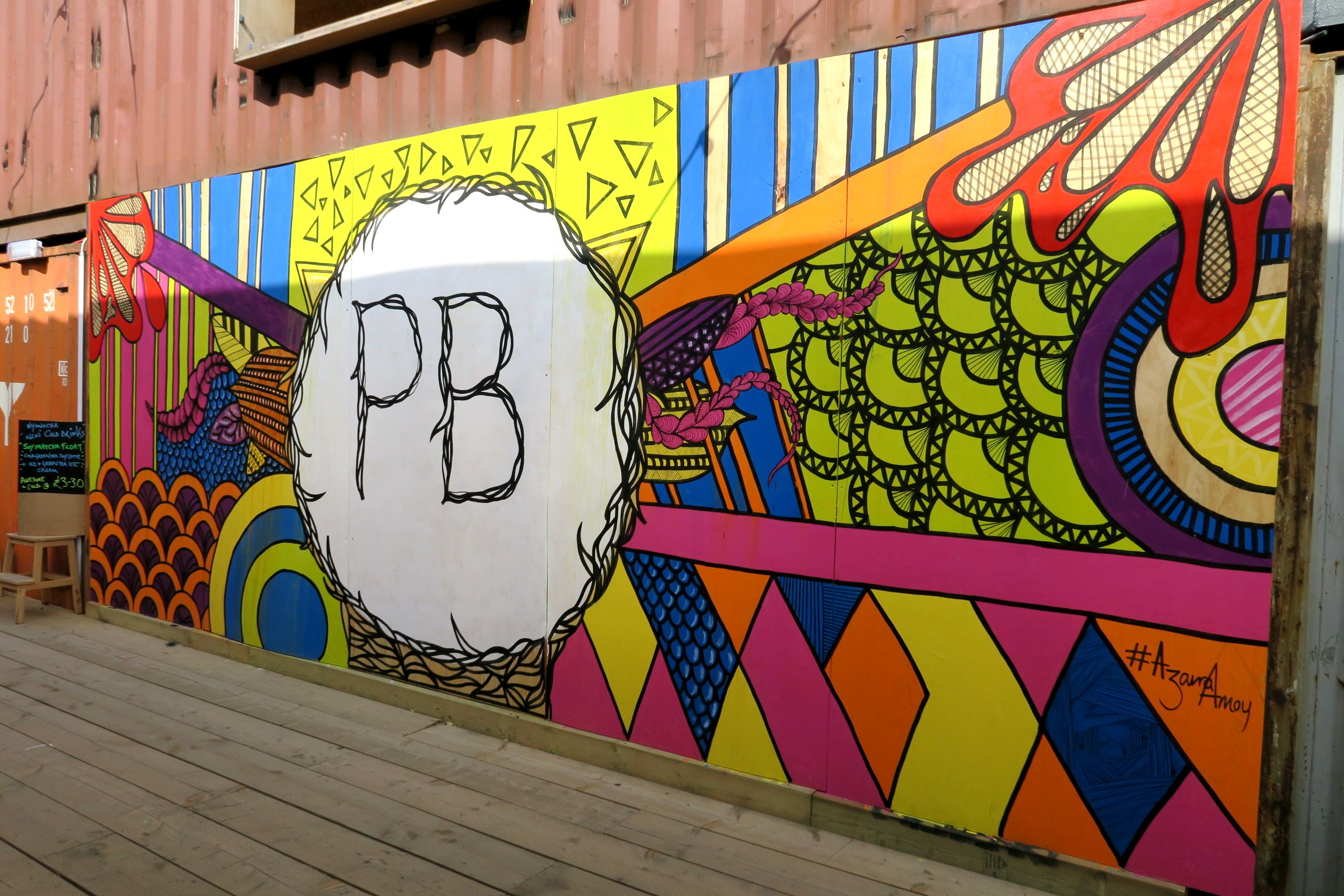 Pop Brixton is located at 49 Brixton Station Rd, London SW9 8PQ, United Kingdom.  It is open Monday to Wednesday, and Sunday from 9am – 11pm; and Thursday to Saturday from  9am – midnight. For more information, phone +44 20 7274 2902