Today, CDP Restaurant at Power Plant Mall, Rockwell (right next door to Mamou Too) soft-opens to the public.
It is the first partnership between chefs and restaurateurs Malou Fores (Mamou, Mamou Too, Recover Food), Katrina Alcantara-Kuhn (Mesclun, Chuck's Deli) and Kristine del Gallego-Locsin (formerly of Lu).
Last night, after the launch of K-Way at the Common Thread store at Power Plant Mall, I was craving for a glass of a crisp, fresh Chablis to cap of my evening, when I walked into CDP. I had texted Malou prior if they were open, and she said not until August 29 Friday, but when she saw me ambling around, she warmly welcomed me in.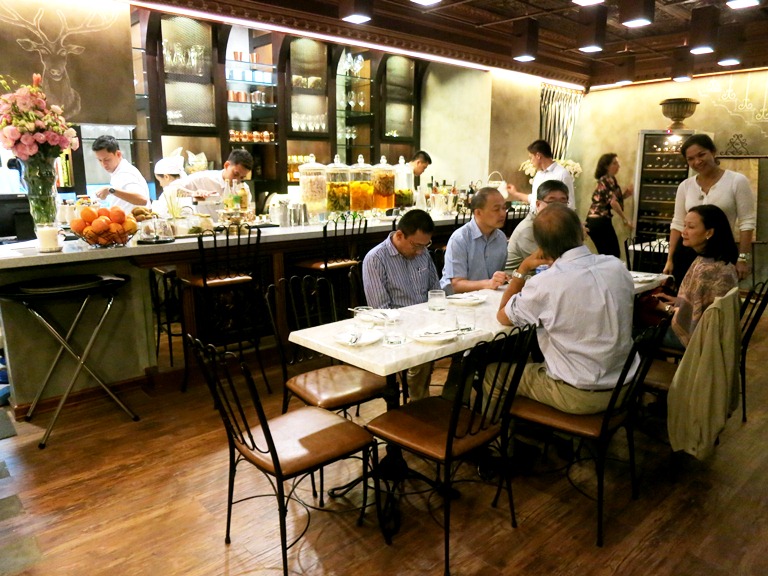 Since I was alone, I happily sat at the bar. (I love sitting at bars! I hardly get to do it in Manila because people always wonder why you're alone. Eating alone doesn't mean you're lonely; rather, you get to enjoy time with yourself and process your thoughts.) CDP's bar is lined with fruit-infused dispensers, which are actually their homemade liqueurs for their cocktails.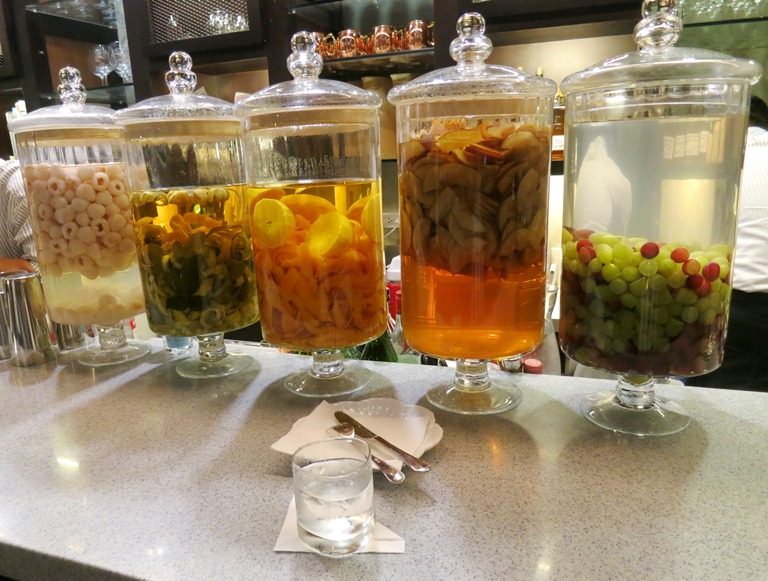 French manager Anne Berges recommended I try the Anjou cocktail. The most important thing you should know about the cocktails at CDP is that: they all have cremant (sparkling wine)! Why cremant? "Because we all love bubbly!" Malou piped up. Anjou, in this case, is gin-based with cremant, mint leaves and creme de cassis— which is made in the region of Anjou therefore sealing the cocktail with its name.
Anjou is also special to me because I lived there in a city called Angers, for a semester when I took my post-graduate studies in the grand ecole, ESSCA. In case you are wondering what the difference is between champagne and cremant: Both are sparkling wines, but champagne is made exclusively in the region of Champagne; cremant is made anywhere else in France. That, and one grape. Champagne uses the pinot noir grape, while cremant uses the pineau. That's it! Both are composed of high quality grapes and are vinified the same way.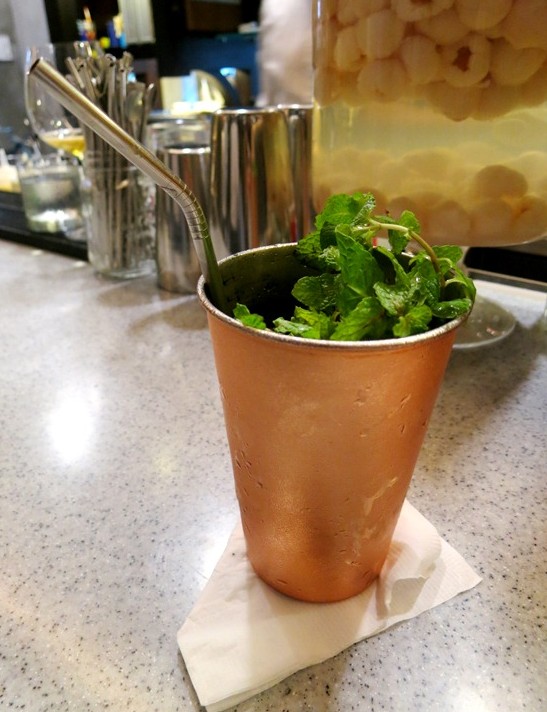 While waiting for my order, Malou showed me around the place. There is a cheese board by the entrance with a selection imported from France. She also shared that Katrina is the cheese master of the Philippine Cheese Club.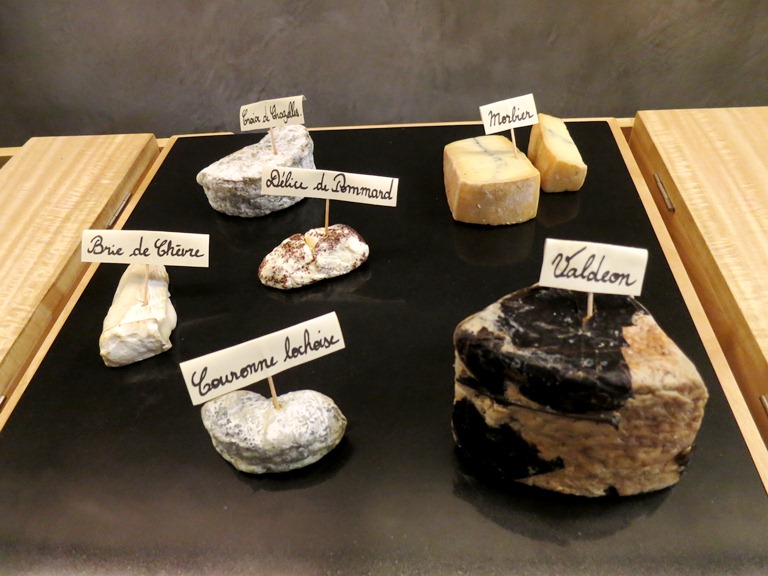 "The second floor is fully booked," Malou playfully says, nodding to the wall with a chalk illustration of a staircase. (Later on I hear her telling another table, "There's a private function upstairs.") I'm already loving the playfulness of this restaurant– just wait til you find out what CDP means!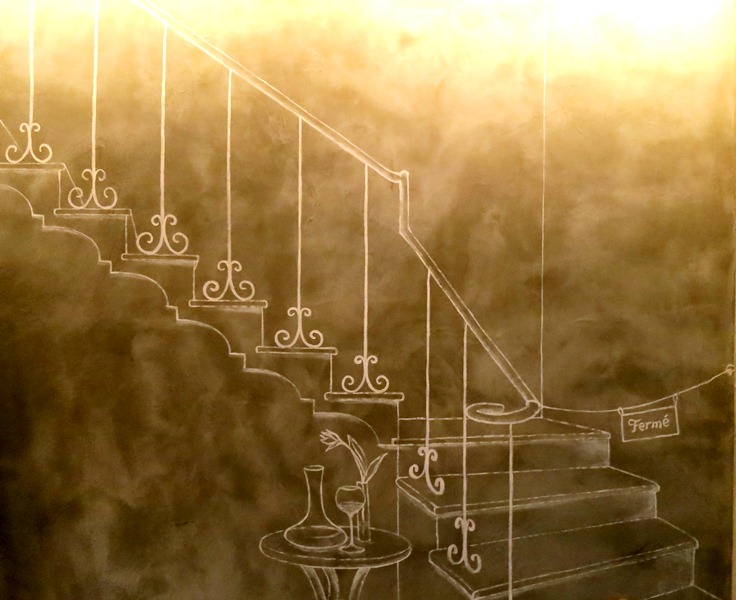 For my appetizer, I opted for the Pig's Ear's Fries (P195), since I love sisig. They are not actually potato fries, rather pig's ears cut long and thin like fries. This makes a great pulutan— and one to share– especially when squeezed with some lemon juice. It comes with a dipping sauce that tasted like sampaloc (tamarind), but is actually made from anchovies and vinaigrette! (Remember how Mamou first taught us how amazing dipping grana padano cheese and fuet salami into honey could be– a flavor not many of us knew years ago when it first opened? This is a similar introduction– well, at least to me.)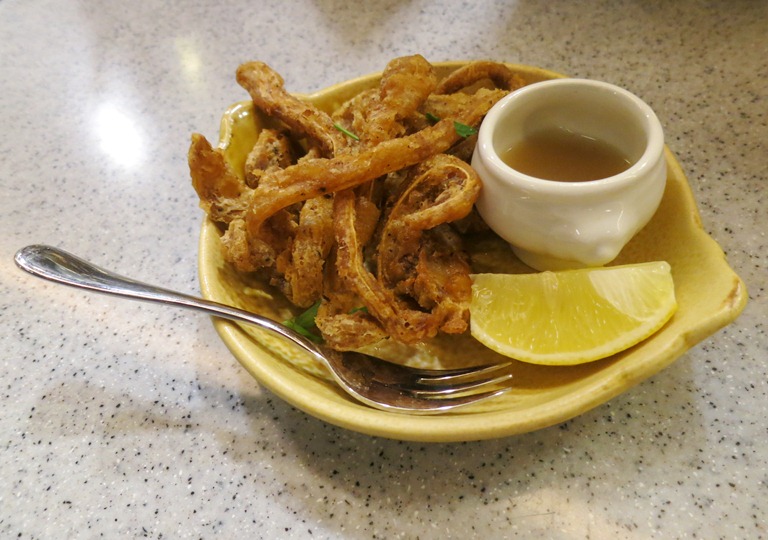 For my main, I had the Sancocho (P595), a South American stew of pork, beef, chicken, sweet potatoes, plantains, corn,  avocado salsa on top of a broth infused brown rice. On the menu it reads, "Sancocho is coined from the Spanish verb, 'sancochar,' which means 'to parboil.' This is a dish I look forward to on Sunday dinners." Malou explained in their Bahay na Puti (Araneta Residence), their aunt Stella Marquez Araneta would serve sancocho from her native Colombia. However, this one at CDP is the Dominican Republic version. "You must be hungry," Malou said when she noticed everything had disappeared from the bowl. "Normally, people share this as they like to try a little bit of everything." Oops. :p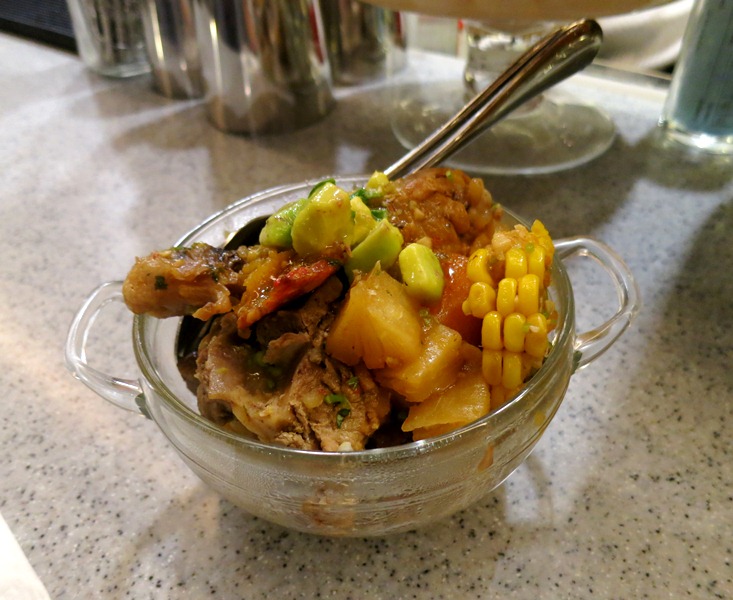 I felt like I had traveled from France (Anjou cocktail) to Spain (Pig's Ears) to Dominican Republic (Sancocho), before settling into continental Europe with the Triad of Dessert: Chocolate Pudding, Salted caramel and Panna Cotta. What you need to know about CDP is that they are a global table, similar to Mamou. "We didn't want to peg ourselves to just one kind of cuisine," says Malou. "So don't be surprised if you come back one day and find out that we serve sushi!"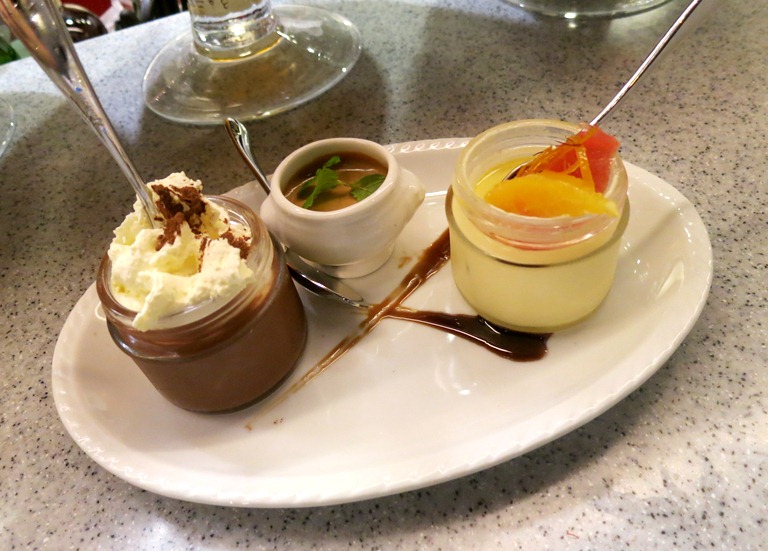 This is already an indication of what a fun bunch they are. The CDP logo has caricatures of the three owners- Malou, Kat and Kristine. What it stands for pretty much sums up the spirit of the restaurant: Chefs du Partie. Now say it out loud one more time– in English: Chefs. Du. Partie. Yup, you got it. 😉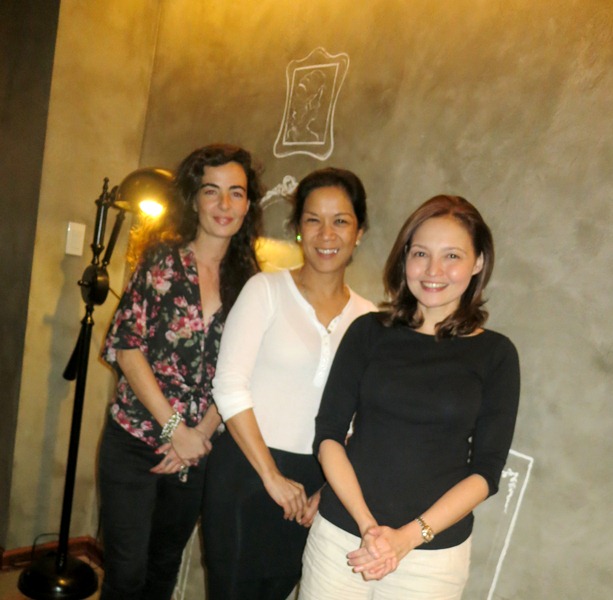 CDP is open daily for lunch and dinner– up to 2AM for drinks on Fridays and Saturdays. It located by the side entrance of Power Plant Mall in Rockwell, right next to Mamou Too! For reservations, call or text +63917 832 9828, or phone +632 556-4454.