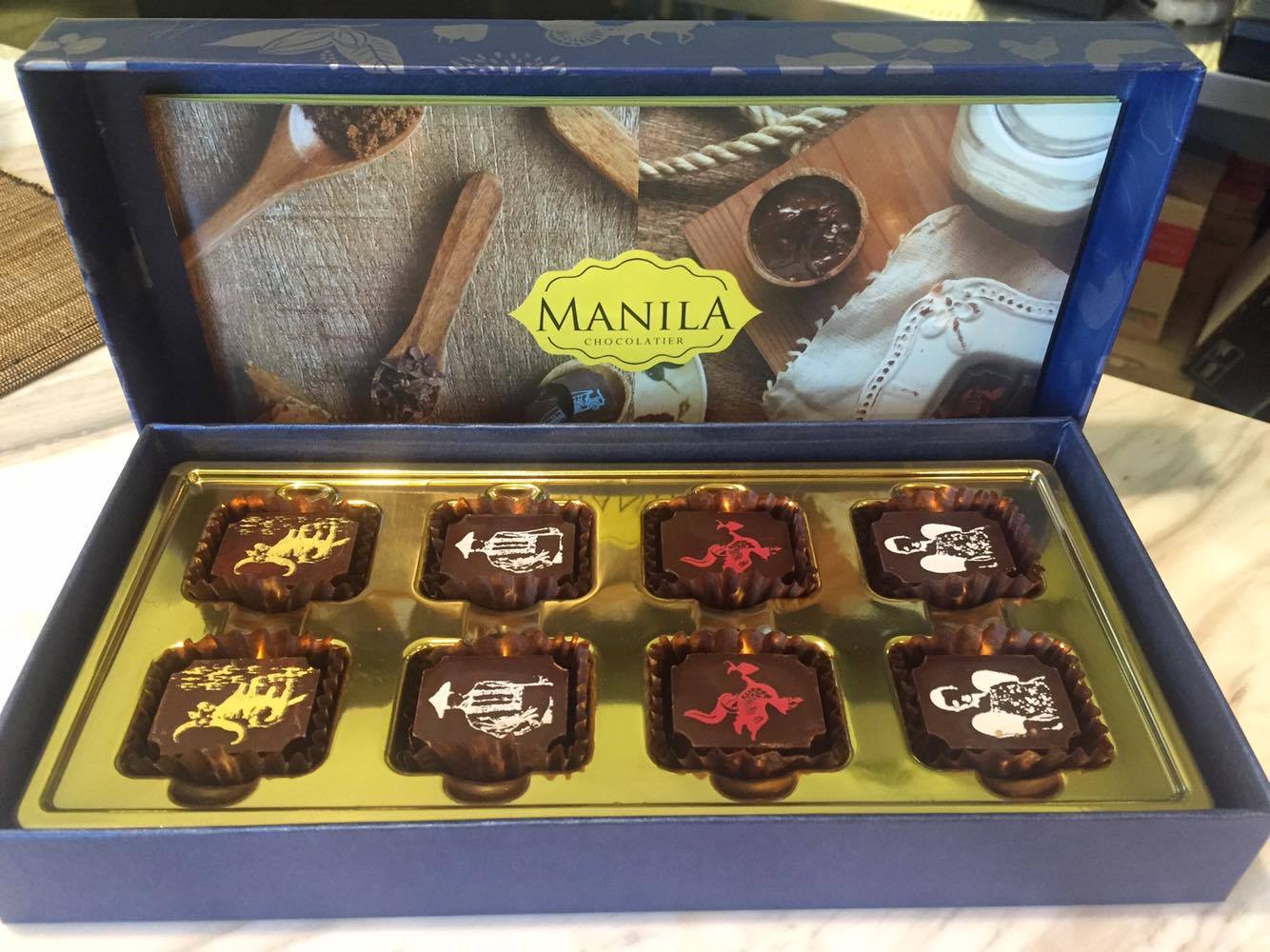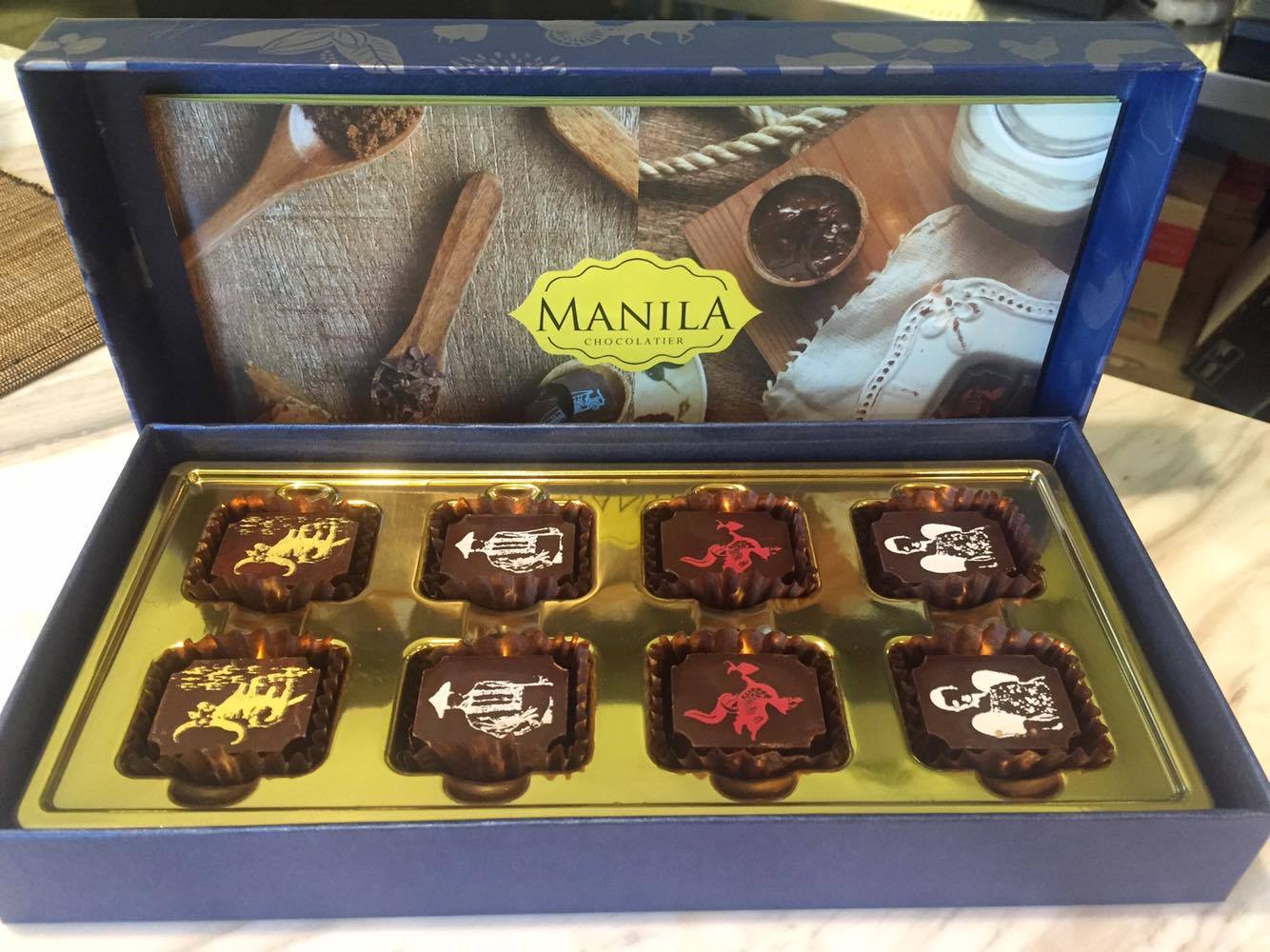 I've personally always thought that Raul Matias' chocolates are the best in the Philippines. When he started out in 2009, it was Machiavelli Chocolatier (sold at Rustan's) but since 2014, he has also added Manila Chocolatier to his portfolio.
Matias is a native of Lubao, Pampanga. He was a licensed physical therapist in New York but found his true calling in chocolates. He took lessons at an online chocolate school, before finishing Master Chocolatier programs in Vancouver, Canada and Valhrona, France, before interning at various shops in New York and Florida.
What's special about Manila Chocolatier is that his chocolate quality is top-notch (he sources from Davao, Ivory Coast, Malaysia and Indonesia) and the flavors 100% Pinoy— and he creates them by using European chocolate-making techniques.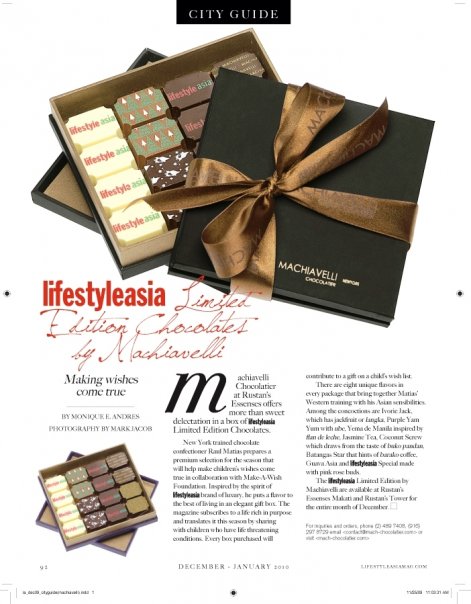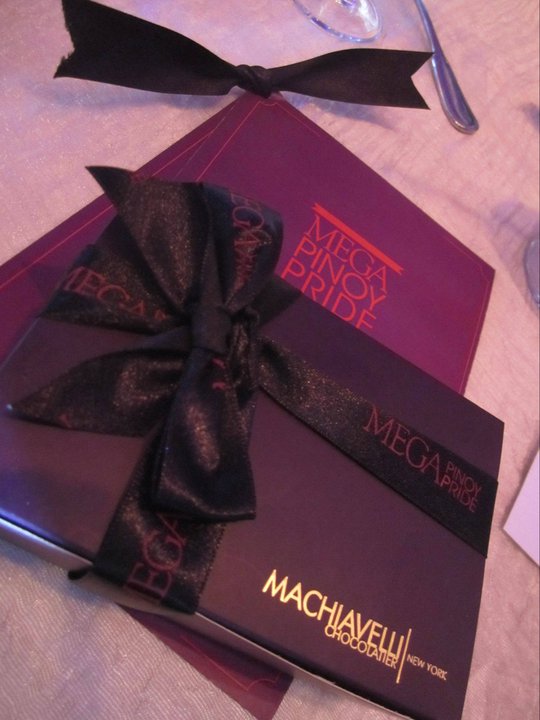 Manila Chocolatier comes in a gorgeous blue packaging– with prints reflective of Filipino culture– national hero Jose Rizal, kalesa, local flowers and plants– with its logo embossed in gold. Matias has also found a new partner in Artisan Wine Cellars' Roxanne Lee (have blogged about her and her family's wine shop previously– HERE.)– where now the chocolates are also available for sale at PHP650 for 8 pieces, and PHP1,200 for 15.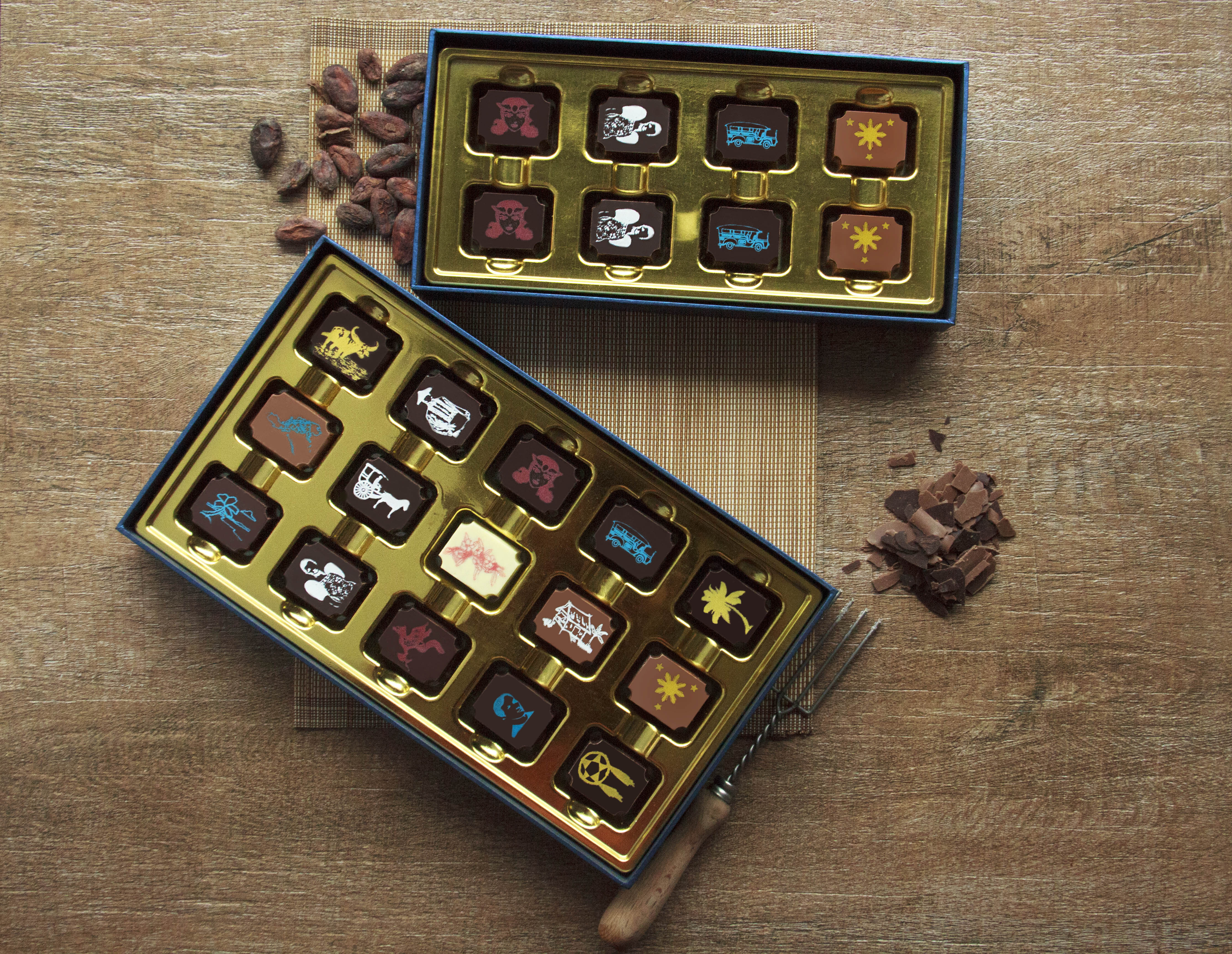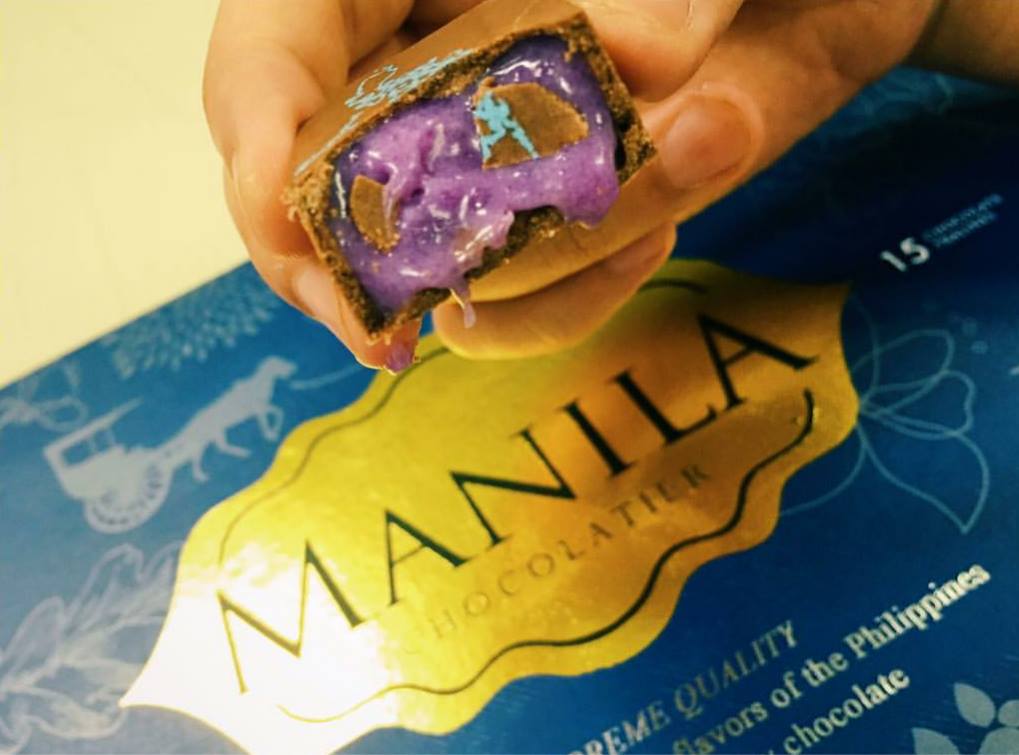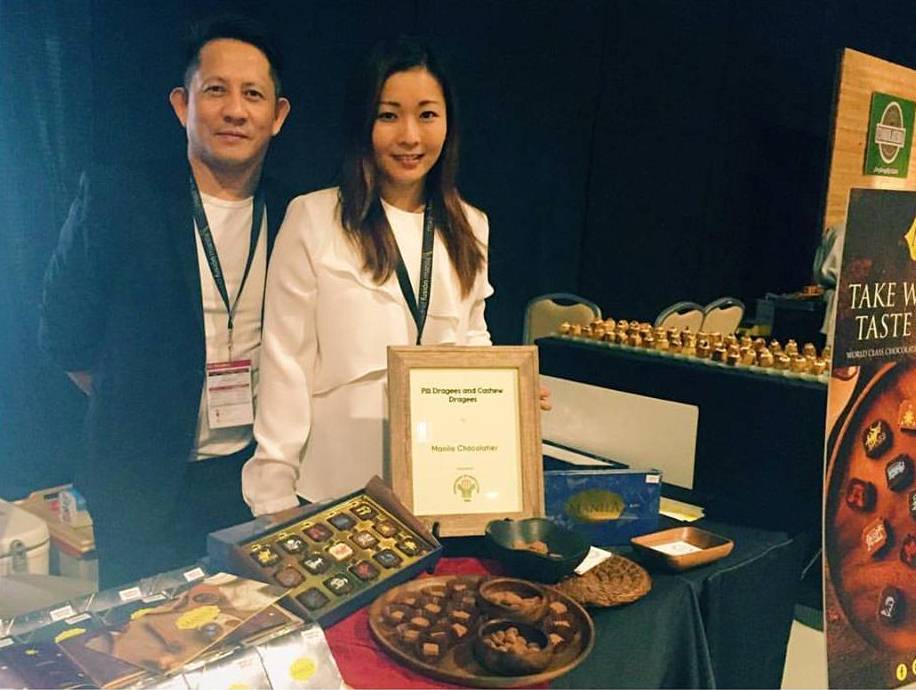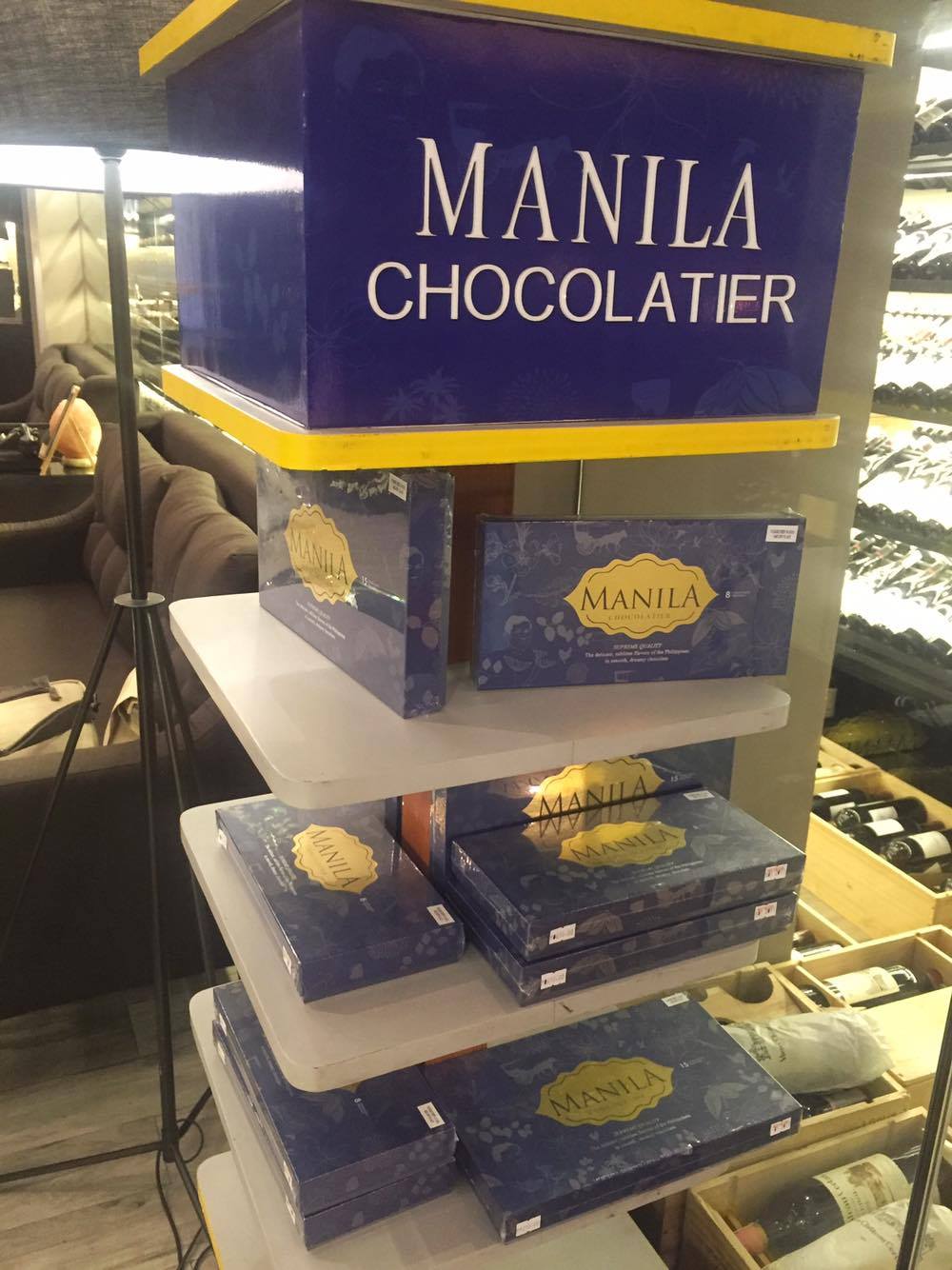 Current flavors include Barako Coffee, Palawan Honey, Lambanog (Coconut Wine), Buko Pandan, Salabat (Ginger Tea), Calamansi, Banana Cue, Panotsa Caramel, Leche Flan, Jasmine Tea, Bukayo (Coconut Maccroons), Muscavado Nougat, Pili Nut, Mango and Ube (Purple Yam)– each one with a local Filipino element connected to it as a design. For example, as a tribute to the Philippines' Spanish heritage, the kalesa designed praline is stuffed with leche flan filling.
These are all explained in the brochure, too, so it's a great dose of history to visitors of the Philippines. For weight watchers, he has the calorie count of each piece in the brochure as well, and it ranges from 27.2 calories per piece to 69.5 per piece. They're soooo good I actually just the other day wiped out an entire box of 8 in a couple of hours!!! Oops.
Manila Chocolatier is available at Artisan Cellar Door (G/F of Narra Building, 2276 Pasong Tamo Extension, Makati; beside Security Bank); Duty Free Philippines, and soon at selected Rustan's Supermarkets. You can visit their Facebook page HERE or email contact@manilachocolatier.com