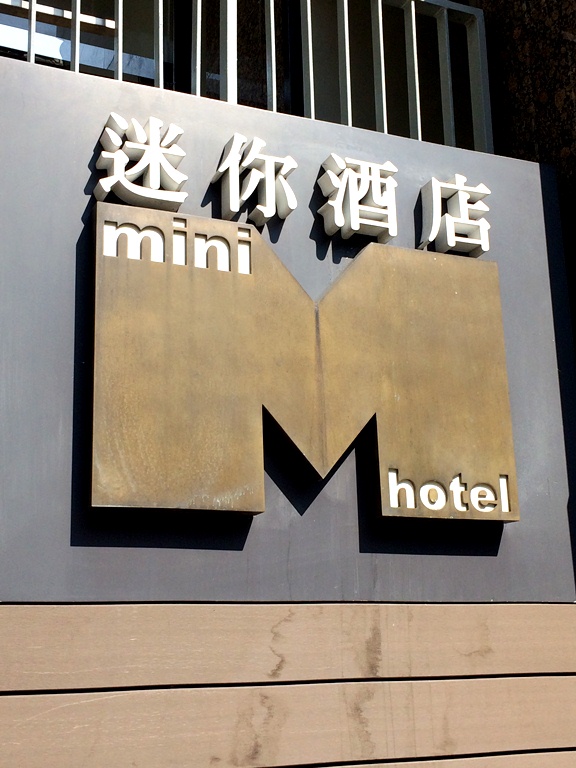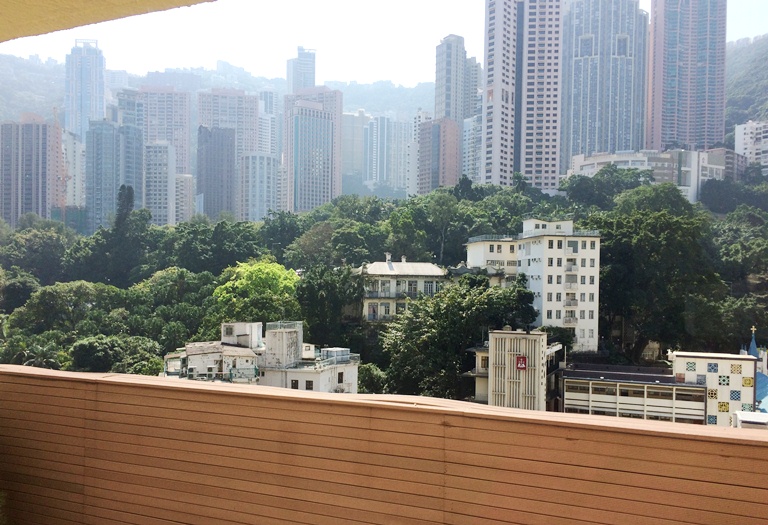 My post on MINI Hotel Causeway Bay was one of the most popular ones in 2014. It's not easy to figure out why, as it's possibly the most stylish and hip BUDGET hotels in Hong Kong, priced at only P3,000++ to P5,000++ / night (at least on Agoda)– which is impossible to find these days!
Well, I have more good news for you– I recently stayed at its sister property, MINI Hotel Central, and it's just as wonderfully priced– but this time, it's located next to Wyndham Street, Lan Kwai Fong and Soho! I first heard about it through my friend Ram Bucoy who books here whenever he comes to Hong Kong to party for New Year's Eve.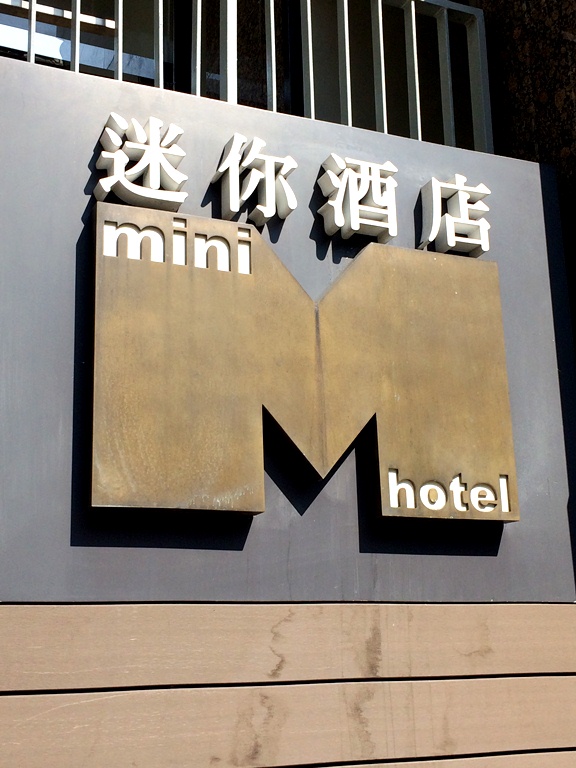 It makes complete sense if your trip's agenda is contained in this bustling nightlife neighborhood as there's no need to trouble yourself  to hail for a cab,  you can just walk– or crawl home! The Central MTR is just a staircase and a relatively short stroll down, as well as the popular shopping thoroughfare of Queen's Road Central and malls like The Landmark, IFC, etc.
I told my taxi driver at the Airport Express, "38 Ice House Street, Central" he said, "Oh you're going to Mini Hotel?" And I said, "Yes!" So I guess it's become quite a popular drop off point for cab drivers, so no need to worry about them not finding it. But just in case, it's really close to both Wyndham Street and Duddell Street. The drop off point is at a kind of steep road side so just quickly get off and scurry.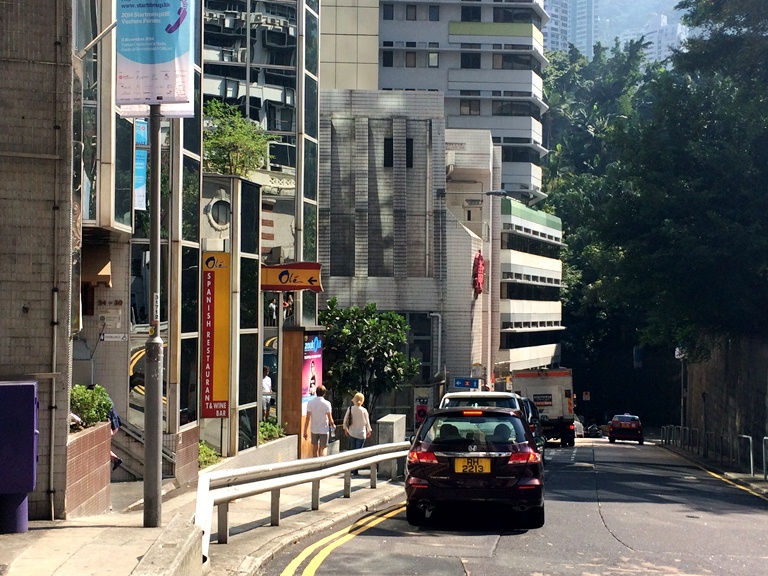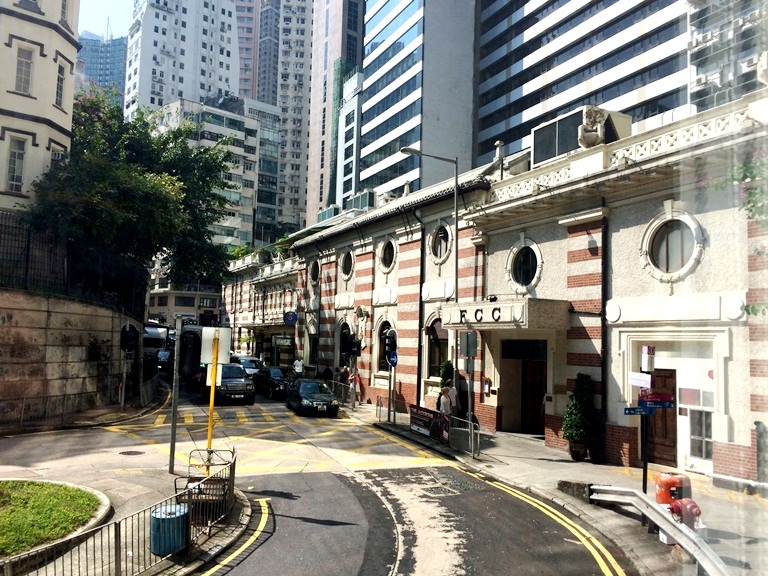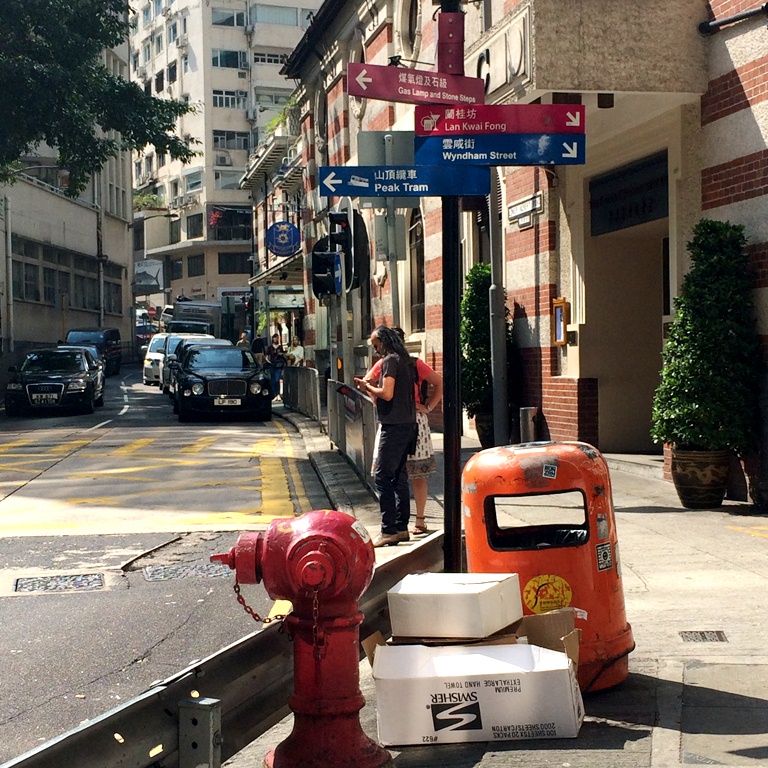 The lobby is nowhere as hip and stylish as the Causeway Bay property but it still has its charm. I noticed that the Central property has a different Wifi passcode versus the ones in the rooms. But my room was facing  Ice House Street so I didn't have to keep switching. Internet is fast.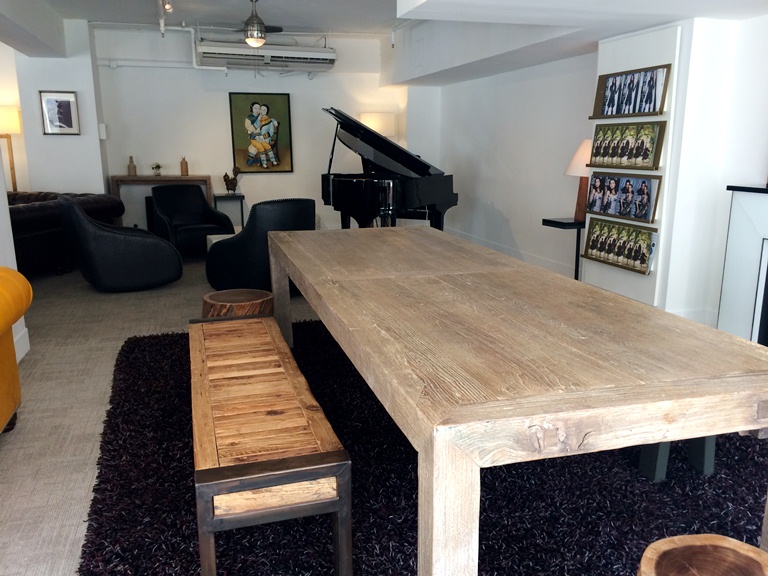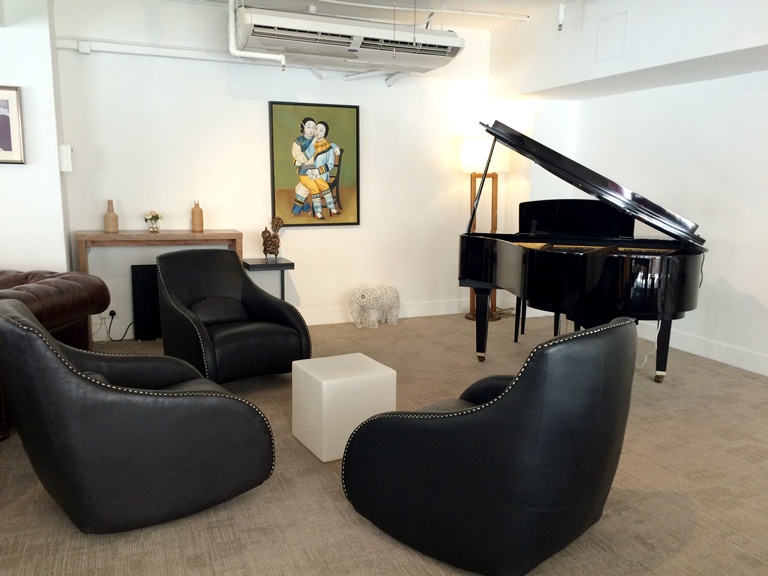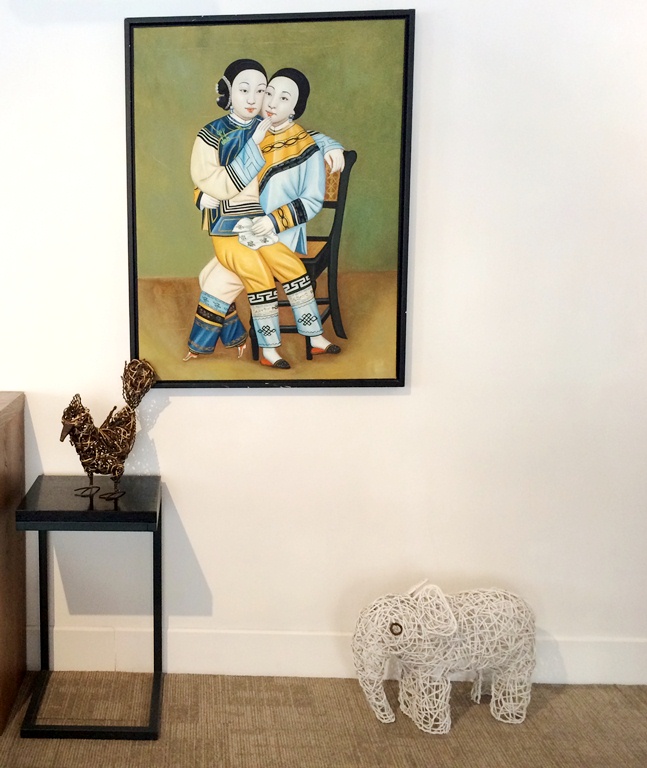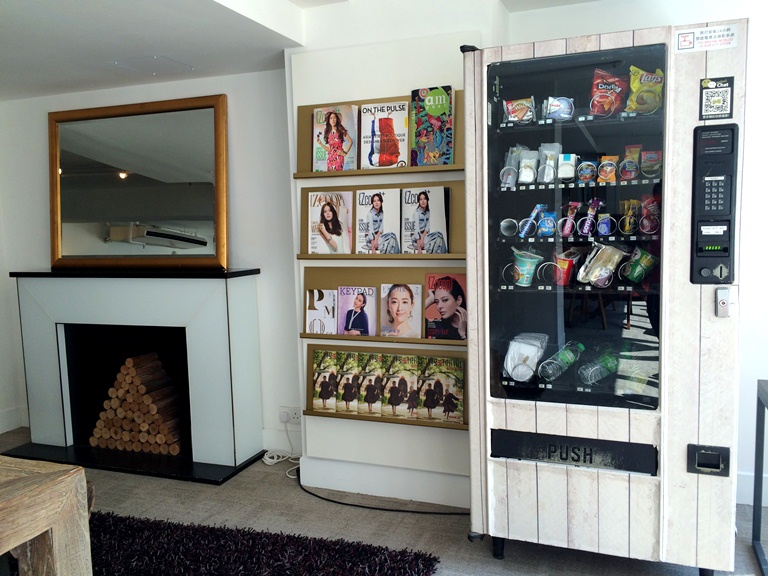 There are 196 rooms and they range from 80 to 120 square feet in size. I had a Smart Plus Room. It's not much different from Mini Hotel Causeway Bay–  basic and small yet cozy– I slept well! They are able to cleverly maximize the little space that they have– like putting the safety deposit under the bed.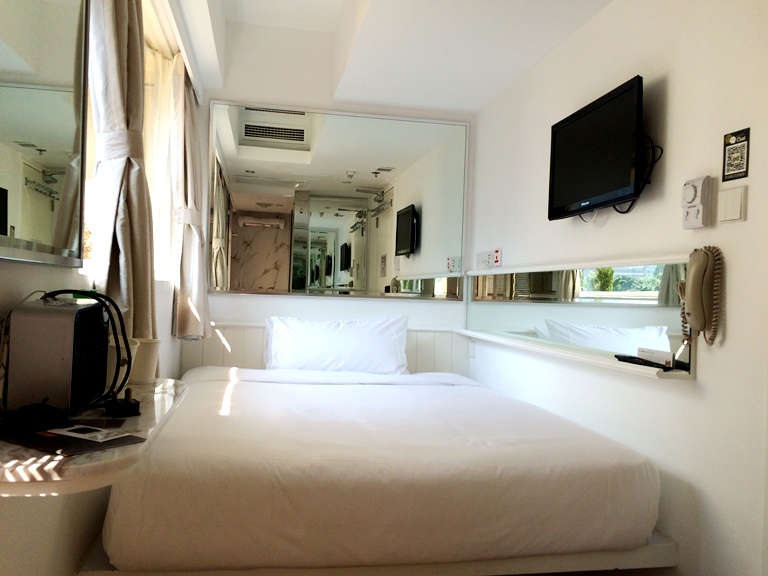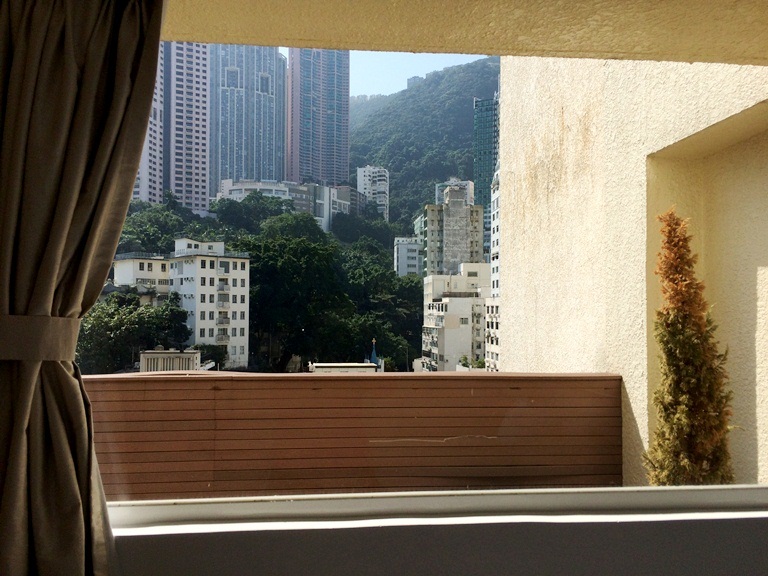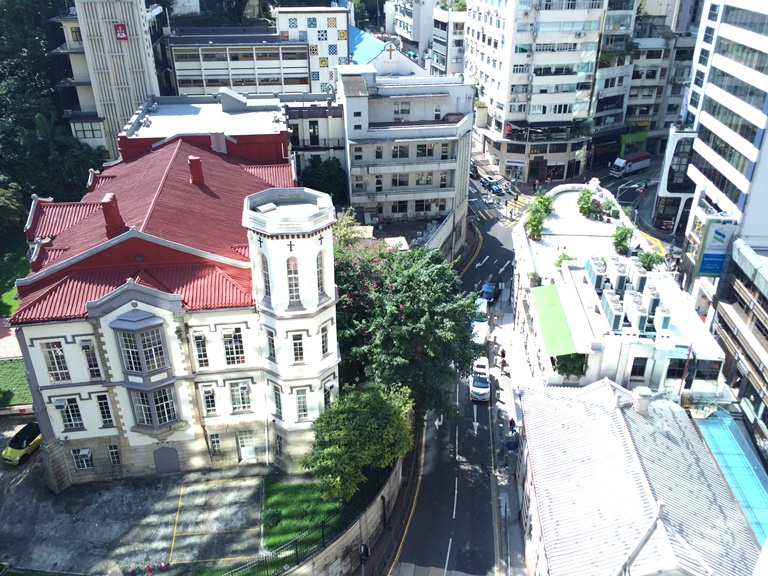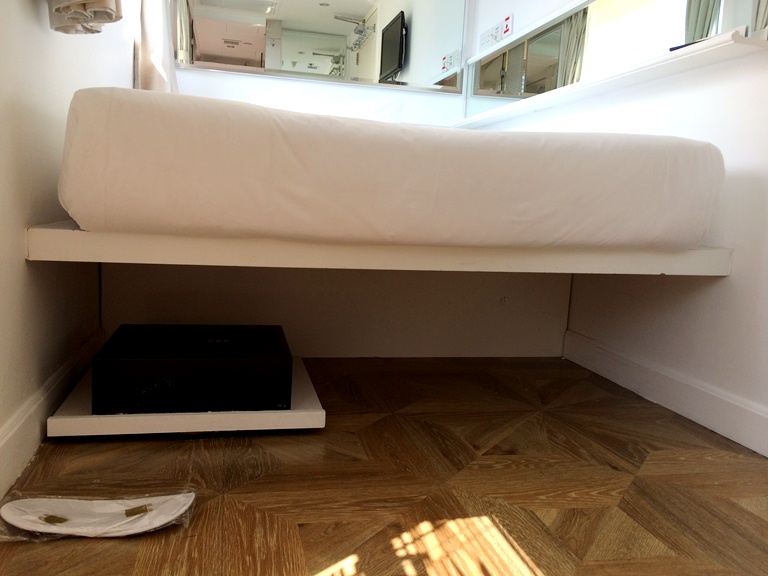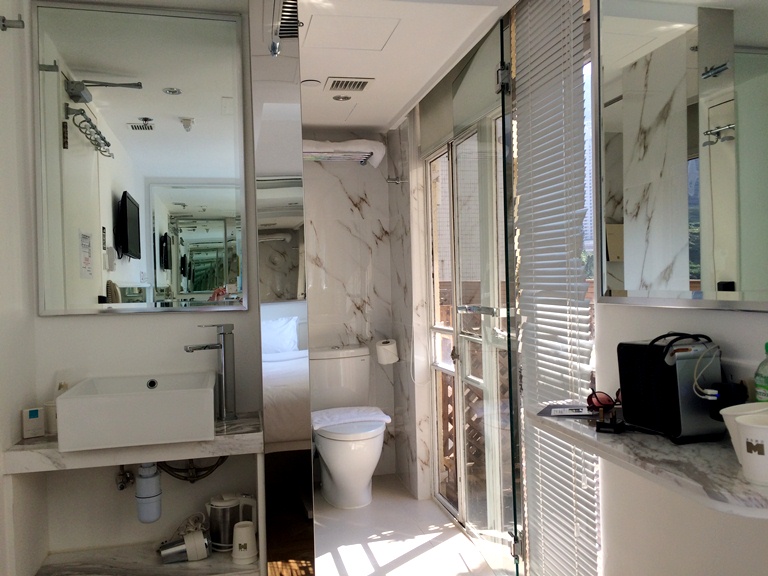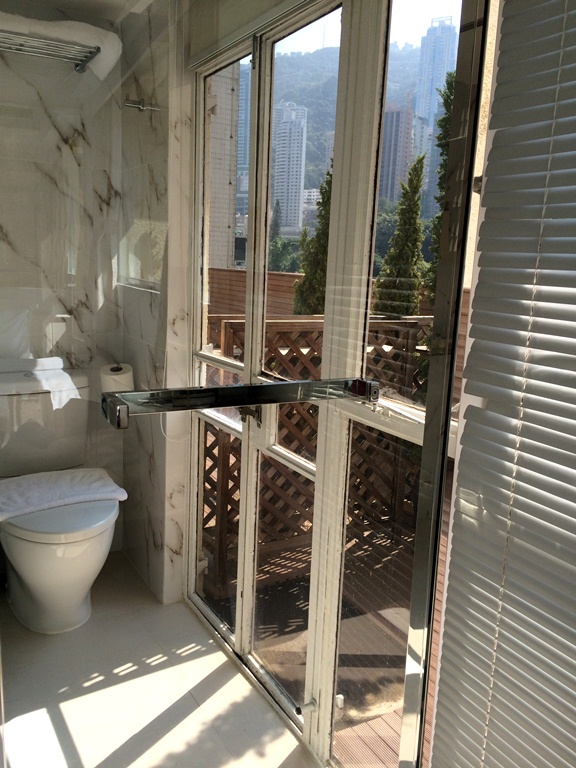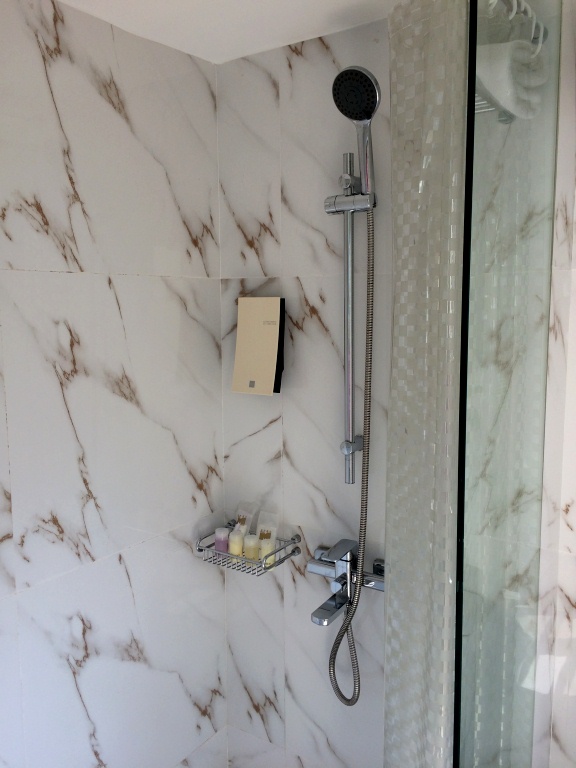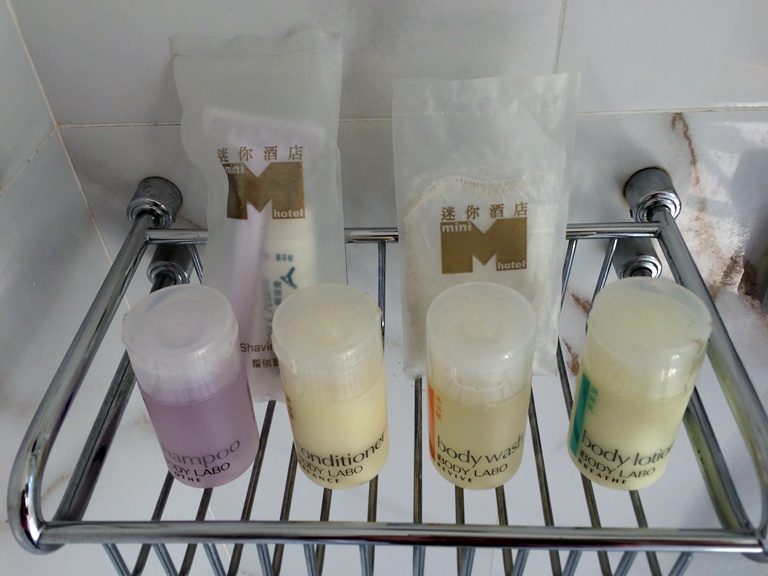 I told one of my friends that I have this secret criteria of judging a hotel– and it has nothing to do with the number of stars. It's the toothpaste they use. If it's Colgate– whether it's budget or not, it's of decent quality. If they use the cheapy baking soda type one– then regardless of how many stars they pride themselves to be– you know they may scrimp on their other amenities. (Like possibly serving a type of shampoo that could burn a hole onto a wooden table– happened to me once in a resort in Phi Phi Island in Thailand!)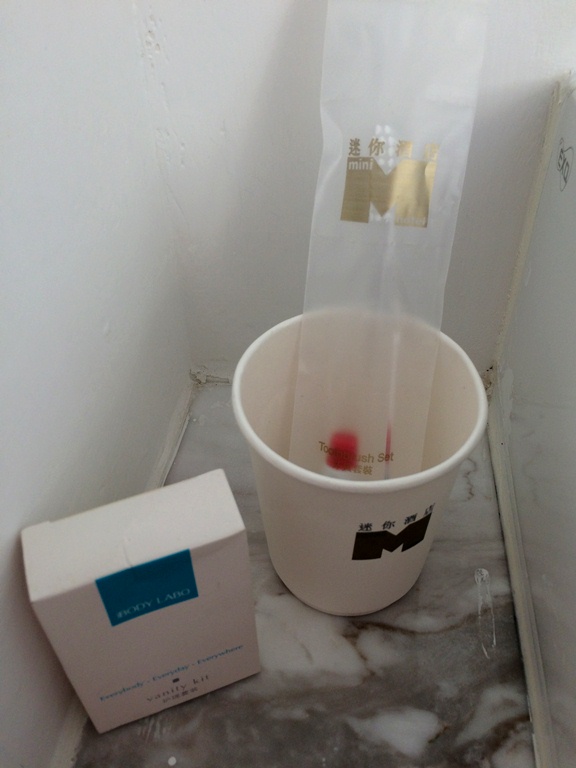 I had a lovely balcony in my room and I really appreciated it. I went to get coffee at the nearest coffee shop and just sat here and admired my morning view. So precious.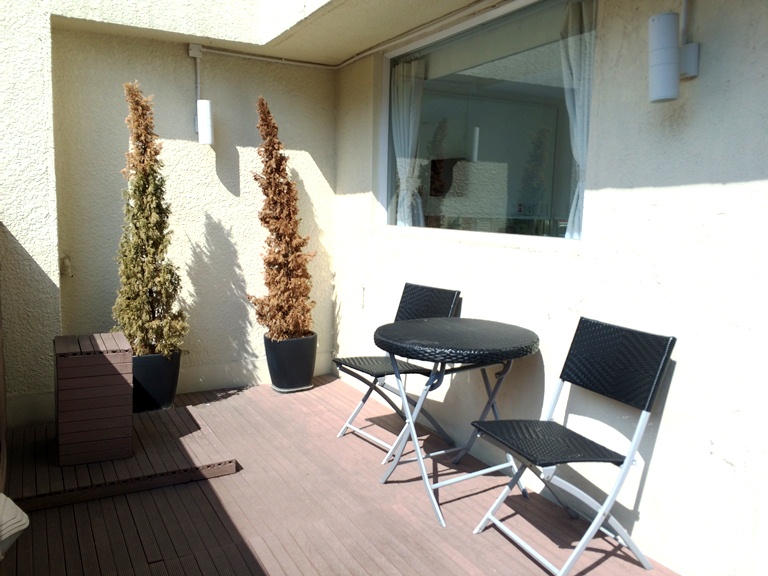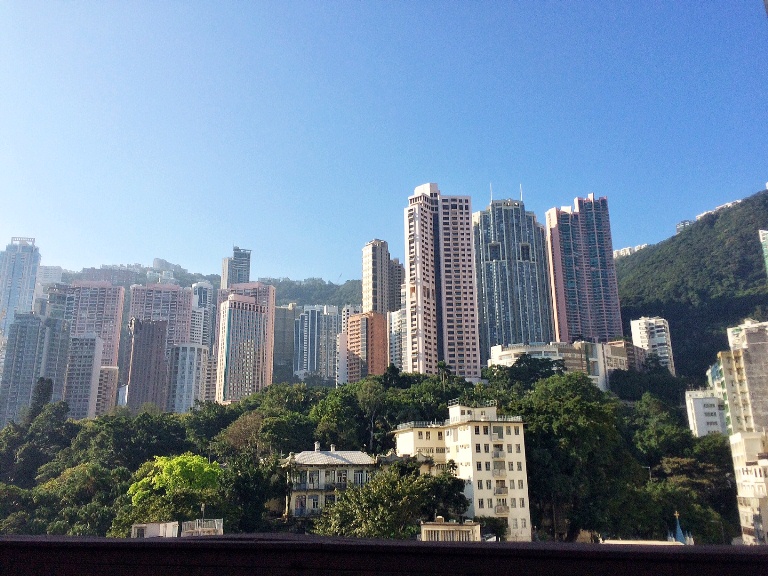 One of my favorite parts about staying here is being able to appreciate how beautiful, peaceful and quiet Hong Kong is on a Sunday through a morning stroll. I met a friend for brunch (so many restaurants in the area to choose from!) and we just walked through Soho to Sheung Wan, inhaling all the lovely tucked-in corners. I highly suggest taking advantage of this when you stay here.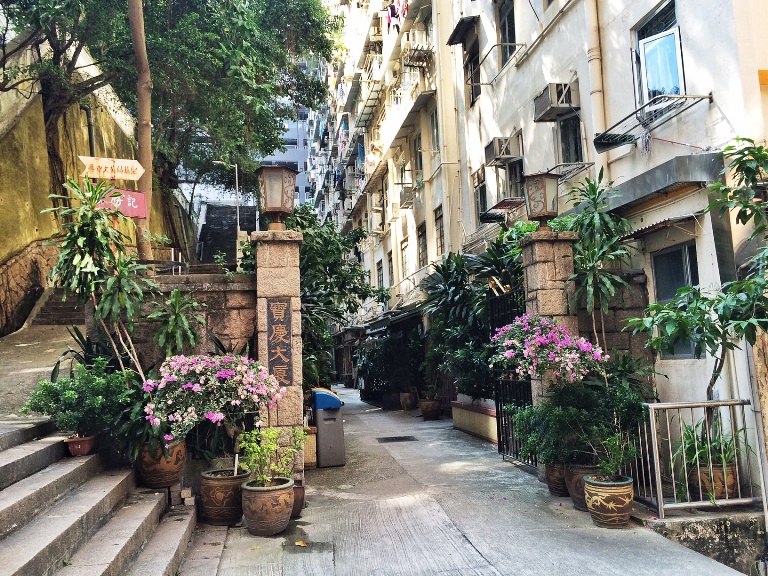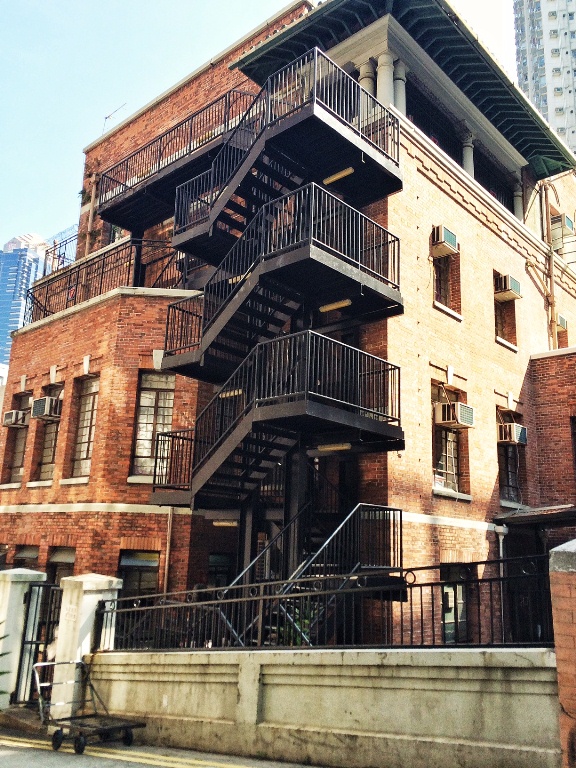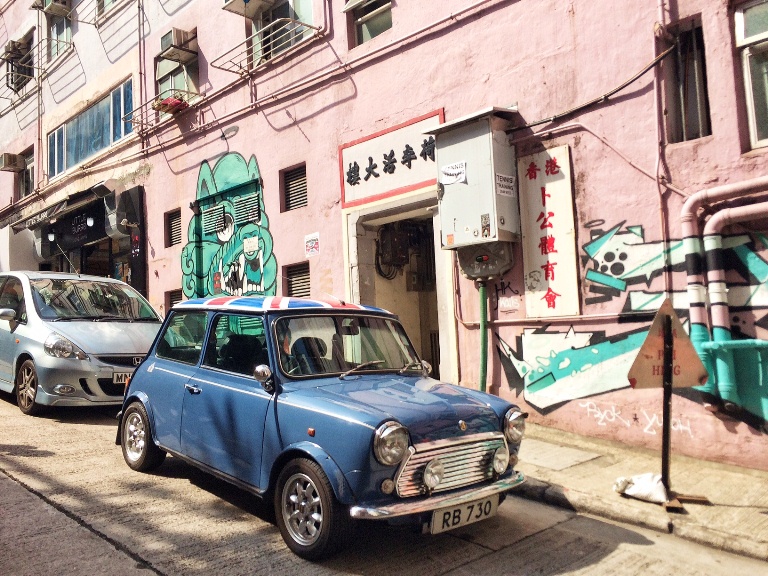 38 Ice House Street, Hong Kong. Phone +852 2103 0999. For best rates, book through Agoda.