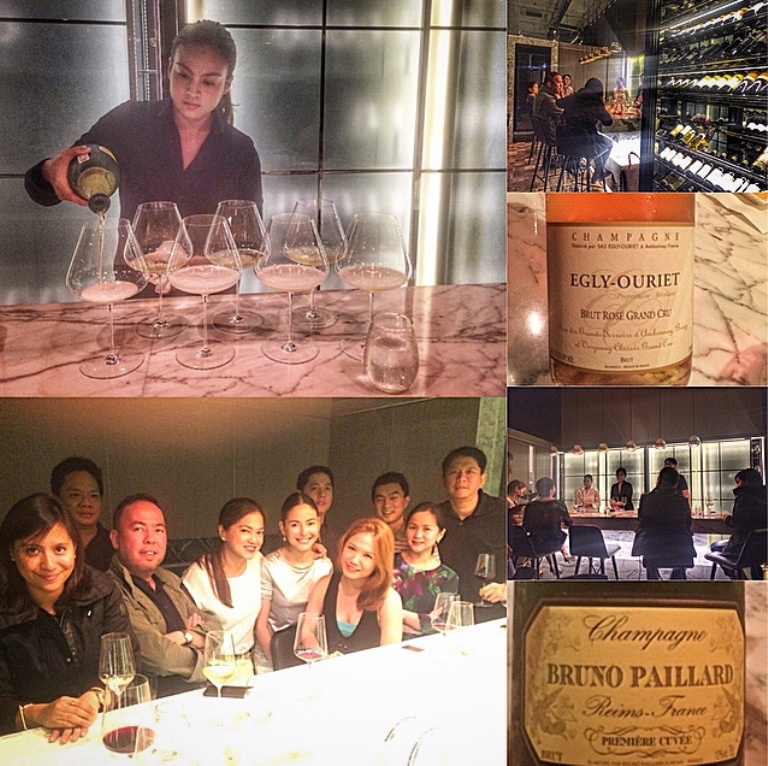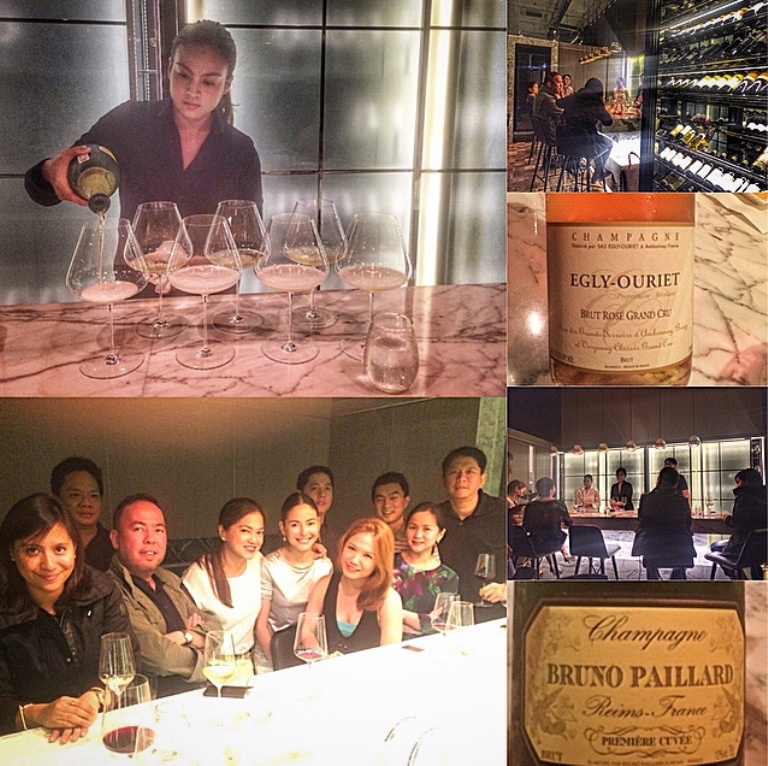 Last Tuesday after work, some friends and I met for drinks at Monopole, the new champagne and wine bar on C. Palanca Street at Legaspi VIllage in Makati. I love my wines– but if I were to categorize myself, I would be a wine explorer— which is defined by The Washington Post as one who "invests more time, attention and money in pursuit of the grape– shunning the mundane, everyday wines in search of obscure and unusual bottlings."
Wine explorers "care less about a wine's pedigree than about its character. [They] demand value (not necessarily associated with cheapness or price) and do not define it in terms of point scores or name recognition. [They] relish a handcrafted local cabernet franc and celebrate an over-performing pinot grigio from Slovenia."
Now, there are the wine aficionados on the other hand, a category which some of my friends and relatives belong to. In the same article, wine aficionados are described as "demanding only the best. [They] want the top Bordeaux, the exclusive Burgundies and small-grower champagnes, and are willing and able to pay for them. They invest an inordinate amount of time and money in wine; travel to wine regions and enjoy being on a first-name basis with their favorite winemakers." Far from being "snobs," however, they are "actually quite willing to share the bounty of their cellars with anyone who shows interest in, and appreciation for,their bottles."
This is probably the best way to describe the champagne and wine selection at Monopole– and likewise, the crowd– that comes here. Don't expect any "cheap" wines as this is not the place that compromises on quality. For instance, they use only the exquisite mouth-blown Zalto crystal for their glassware– so lightweight and fragile, they can break with just an accidental flick of the the wrist– so do be careful. But they bring out the best flavor profiles that very little else can compare afterwards. (Just for your info, wine by the glass starts at PHP500– you're better off having a bottle, which starts at around PHP2,000++; while champanges start at PHP5,000++)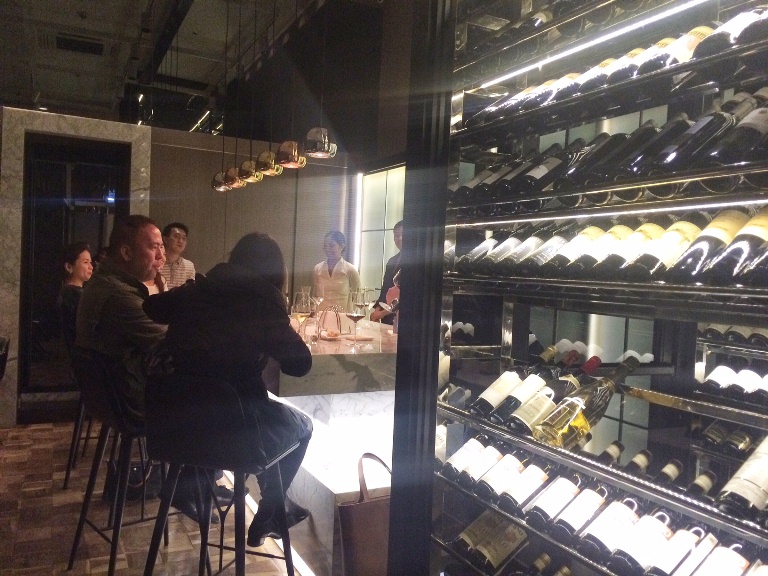 Monopole ("monopoly") is a French term for a vineyard owned by a single owner or winery. (Some trivia according to The Wine Guy's Gavin Hubble: A monopole wine is a wine produced from the grapes of a single vineyard. In Burgundy, the vineyards of the area are classified with the highest quality vineyards receiving the ranking of Grand cru. Monopole wines are usually pricier than multi-vineyard ones, and are produced in limited quantities.)
"There's  lot of prestige that goes with it," shares architect Sarah Canlas. "What makes Monopole different from all the other wine bars is that the owners personally curate the selection." As one of the owners is also part of Premium Wine Exchange, you will find a more curated selection of their premium wines (no pun intended!) and champagnes. Soon, they will also be stocking special bottles from the owners' personal collection.
The interiors of the space are chic and sleek with a long white marble "bar" table as the focal point complete with hanging lamps fronting the seating area a the back. It's an intimate 47sqm. space that seats only 16 people. But they made sure that each seat has a great view of the Monopole's piece de resistance— the wine storage! Currently, they have only chicharon as pica-pica but will soon have a complete menu. I have a hunch on who their chef might be but I don't want to jinx it so let's wait and see!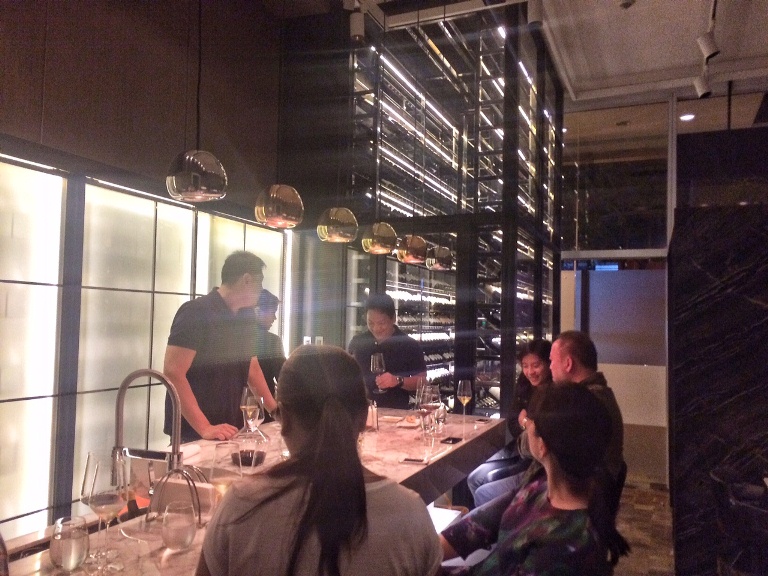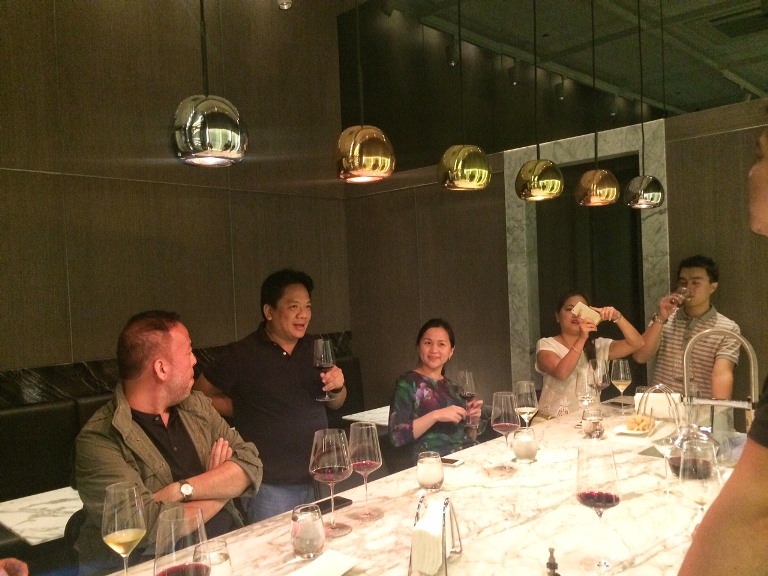 We had a champagne supernova that evening– and a tip I learned from Mark Abada, pouring and drinking champagne on Burgundy glasses allows it to open up more, and the bubbles to dissipate faster, leaving you with more creaminess. Try it! It's beautiful.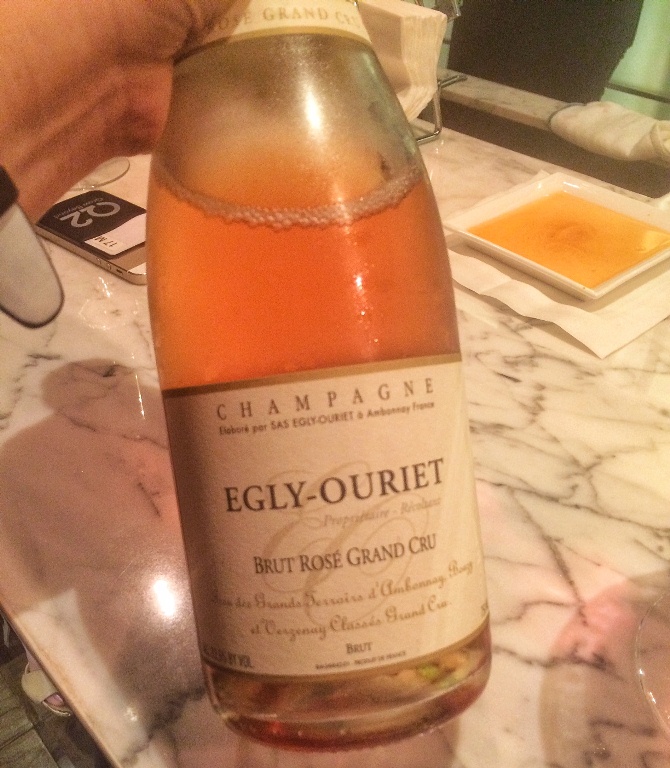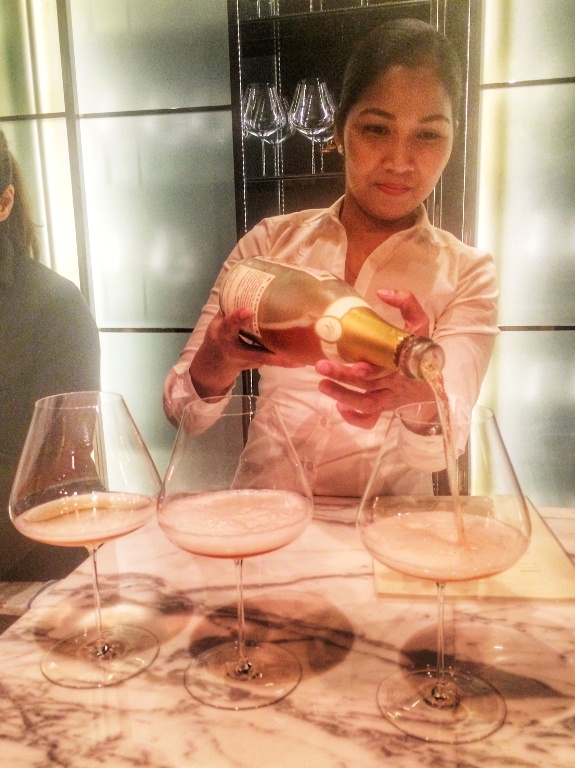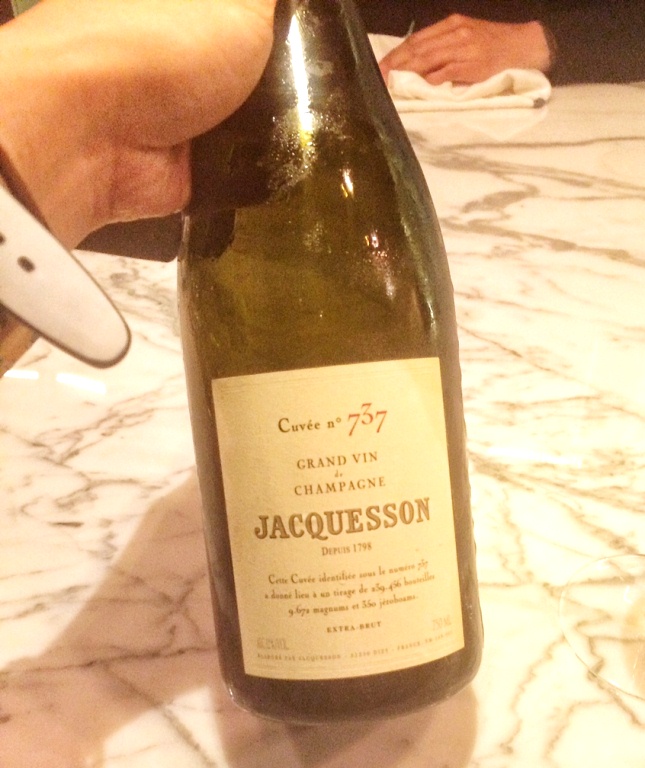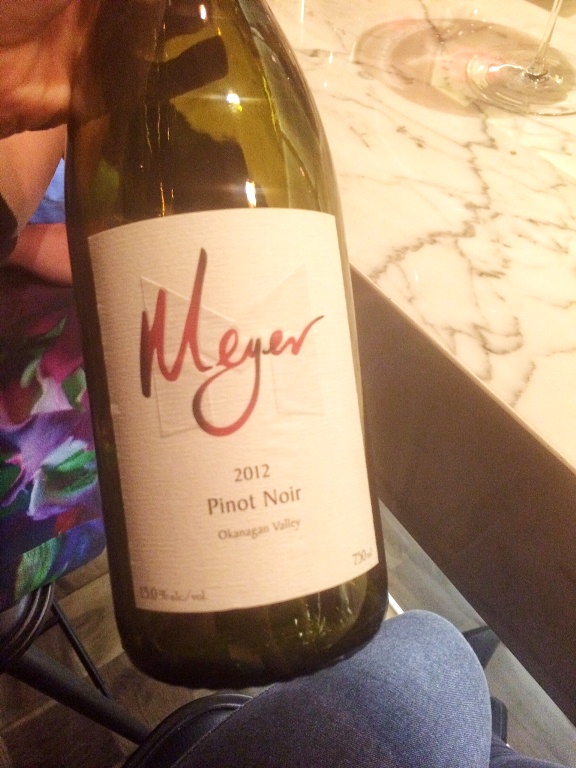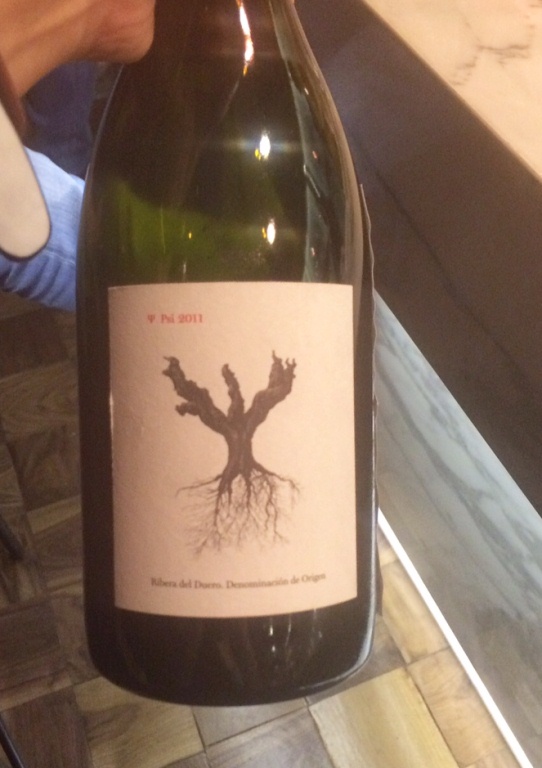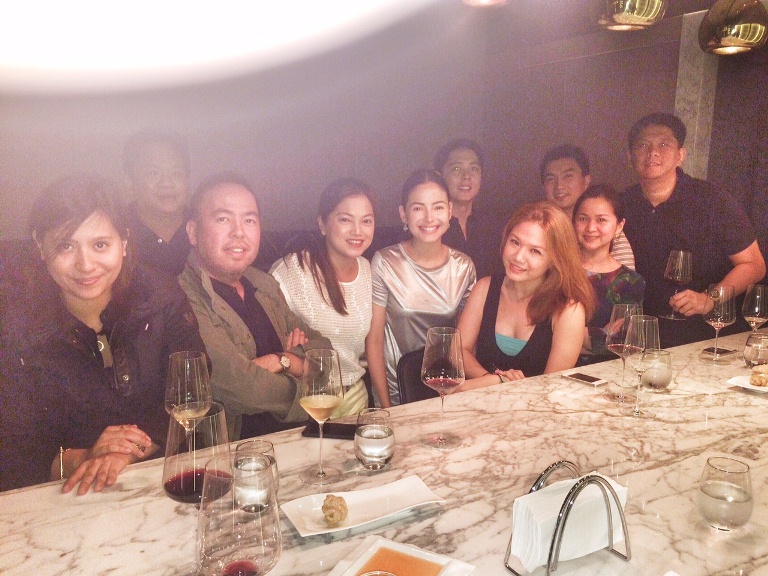 Monopole is located at the G/F of the Greenbelt Excelsior Building on C. Palanca, Legaspi Village. It's open daily from 5 PM to 12 MN.