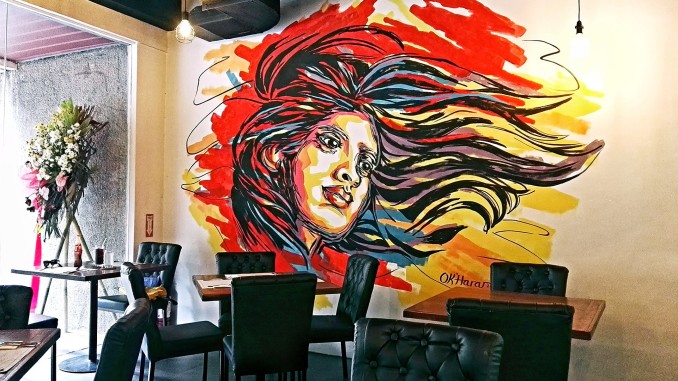 We don't have a lot of Indonesian restaurants in the Philippines. So I was thrilled when I found out that a new one called Restoran Garuda opened its doors in Salcedo Street in Legazpi Village, Makati just three weeks ago. When I did a quick Google search before checking it out for lunch with my dear friend Melo Esguerra, there wasn't much information about it. All I know was that it was located right across the Indonesian Embassy (thank you for that bit of information, Ram Bucoy!) and it received some pretty positive reviews on community sites like Trip Advisor, Zomato and their own Facebook page.
So when there's no third party information about a restaurant available, you go straight to the source. So while I was waiting for Melo, I decided to ask the wait staff some questions. "Why the name Garuda?" He answered, "It's the name of the Indonesian airline." Yes, we know Garuda Airlines but why did they pick that as the name of the restaurant? He didn't know. So I asked, "Who owns the restaurant?" He said he didn't know their names but they were "foreigners" and "neither Filipinos nor Indonesians." Hmm…. ok. Anyway, so the manager Leo came and he explained that Garuda was a franchise, with branches in Jakarta and Medan in Indonesia and in Singapore- hence the owners aren't based here, but they report to an operations manager here.
I asked about the striking mural of a lady with multi-colored hair on the wall, and Leo reverted to us that the idea behind it is a "free spirit." (When we got home, Melo Googled Garuda's real definition and it is "a mythical bird in Javanese folklore" so I guess you can infer the connection.) The Restoran Garuda website I found is in Bahasa, and if this is their mother restaurant, then according to Google Translate, it was founded in 1976.
So… this blog post isn't very informative as that was the only info I could gather– and directly from the restaurant people, too. (*Anyway there should be more information on hand when you go, please feel free to share with me and I'm happy to update this post.) But what I can tell you with certainty that the food is delicious! (*We noticed that there were alot of Indonesians dining there, too.)
When I asked for their recommended dishes, they said the chicken sate and the beef rendang. I'm sure they're delicious (I read rave reviews about them, especially the rendang) but they're also so common. Melo and I wanted to try something not so readily available in Manila, so we ordered:
Beef Martabak (PHP385) *This was my fave!!!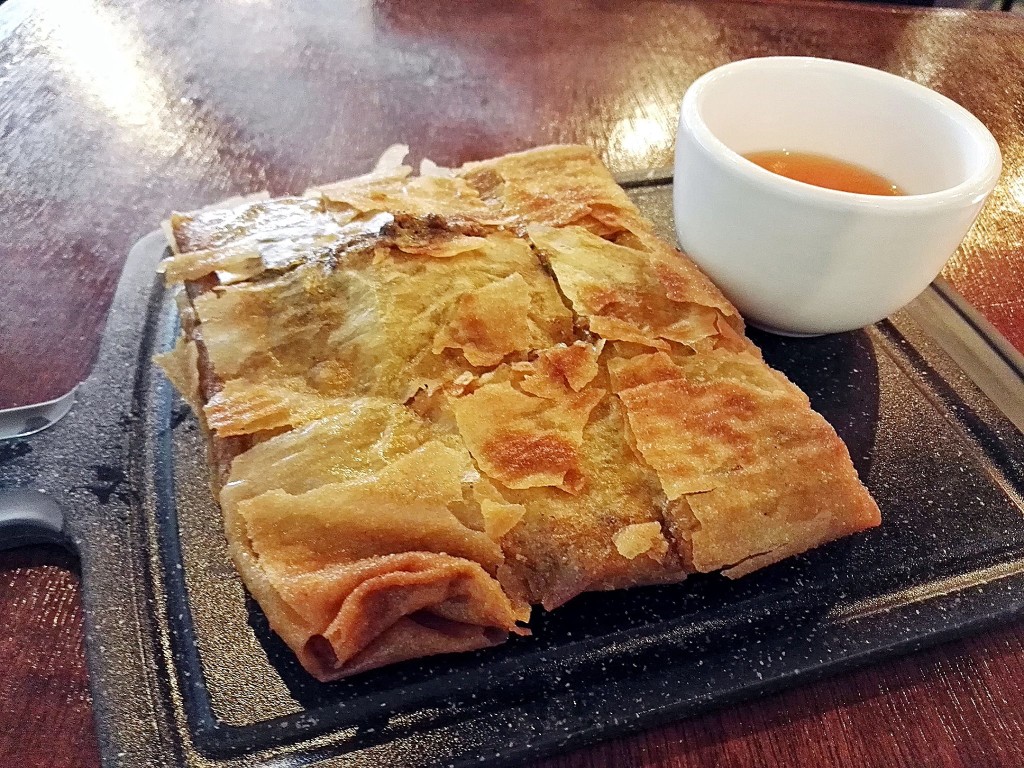 Nasi Goreng Rendang (PHP295) and Ayam Kremas (PHP395)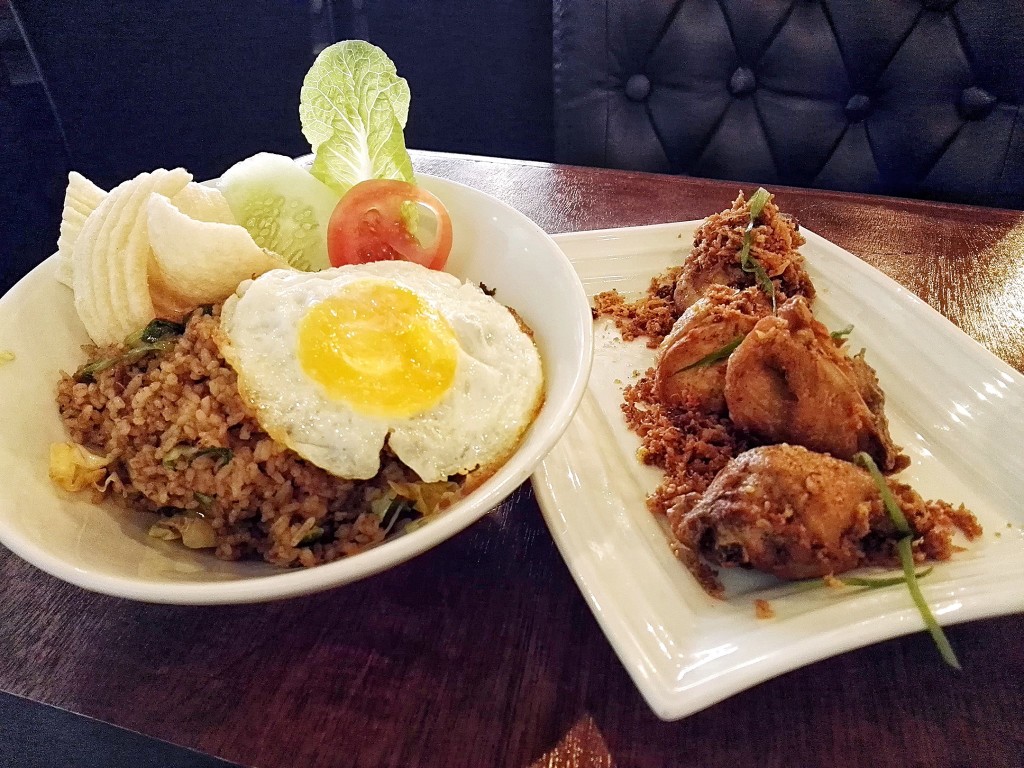 You know what, all the dishes, especially the beef martabak were good– simple, no-frills delicious meal, one that you would and could eat casually and regularly. I wanted to try the pangsit udang (fried prawn dumplings) and ayam goreng garuda (classic fried chicken topped with coconut flakes) but they were not available.  Their green and red chili sauces also packed a punch. (I love spice.)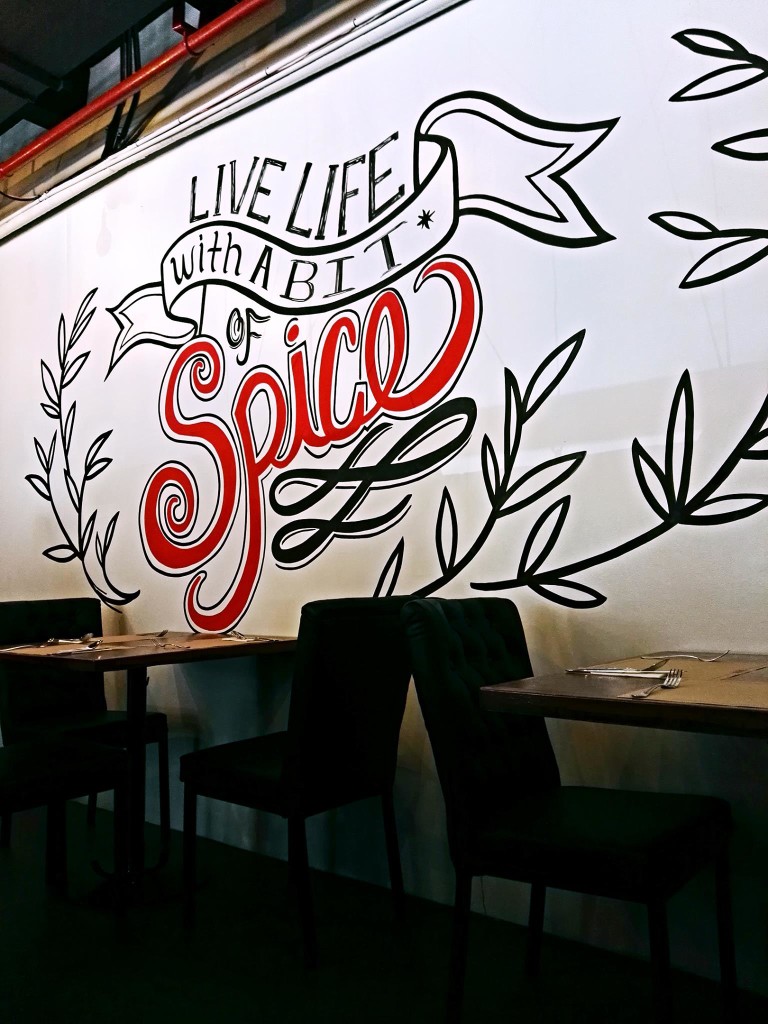 So yes, people looking for a new restaurant to try in the metro (with good food), Restoran Garuda is it! I want to visit Indonesia one day to learn more about their food

PS They also serve liquor (vodka, gin, rum, tequila, etc.), wine (Two Oceans is the only one on the list- and by the bottle) and beer (local and imported).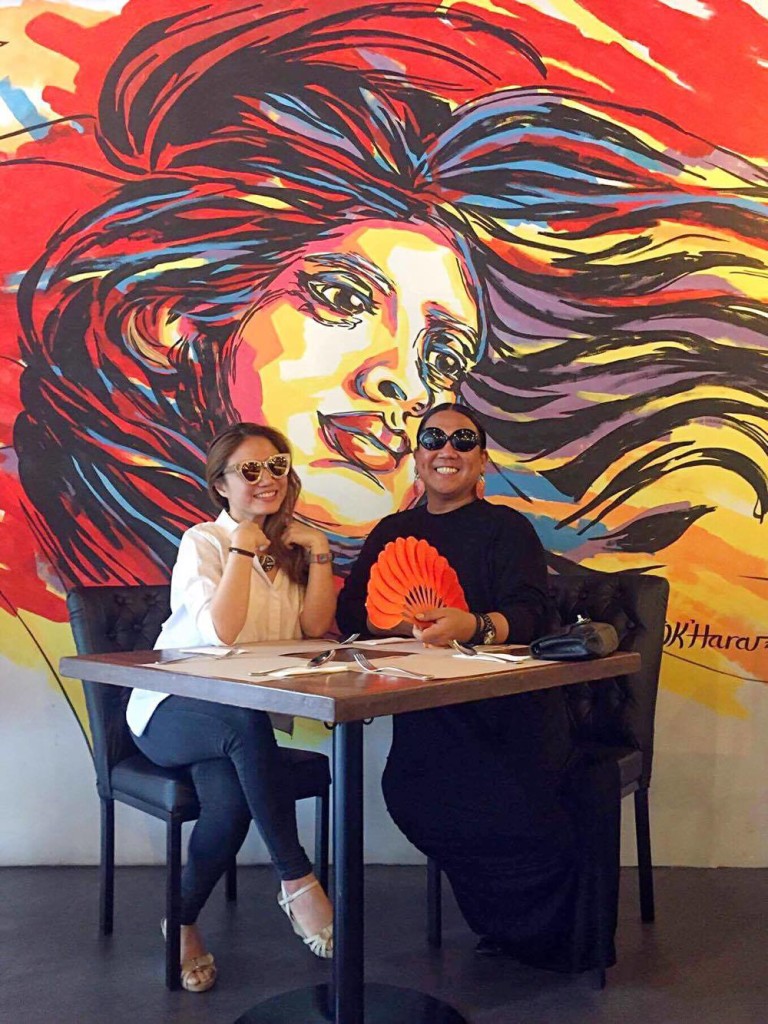 Restoran Garuda is open daily from 11AM to 11PM. It is located on the G/F of 166 Salcedo Street, Legazpi Village, Makati City, Philippines. For reservations, phone +632 824 3440 or email garudaphilippines@gmail.com. They are on Facebook here, and on Instagram here.