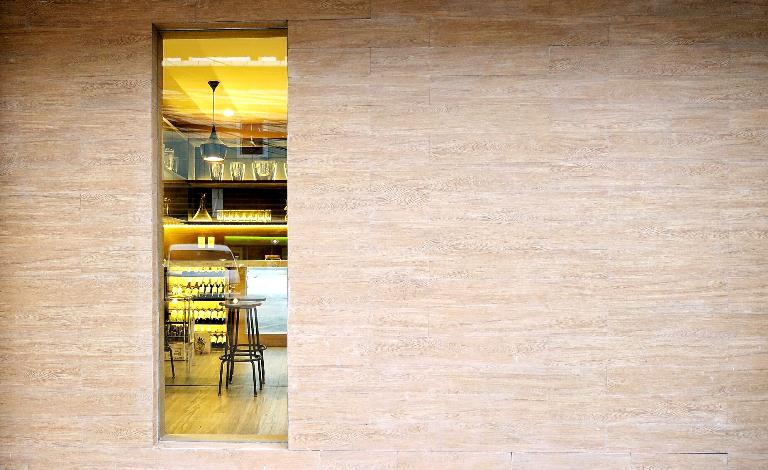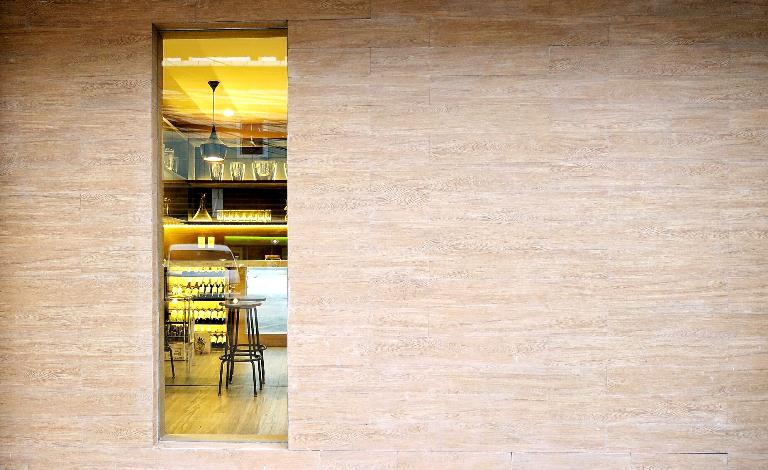 It's always a massive bonus when wine shops convert a part of their space into a "drinking area"– or wine lounge— where patrons can open up their bottles of purchase and drink on the spot. First of all, the wine selections are so vast (I mean usually, it's the distributor's entire portfolio), and you save yourself the double-triple markups at restaurants. Plus, there's something really cool about drinking a bottle surrounded by even more bottles, and meeting new people who have the shared interest of wine.
Pasong Tamo Extension has been home to these types of wine shops for some time now, where my friends and I come and drink (especially on the morning of Christmas Eve, for some reason), ordering Yellow Cab pizza from across the street help absorb whatever alcohol we've ingested into our systems. (They don't serve food as most of the buildings don't allow cooking inside because of the smell).
The newest addition to this roster is the chicest one. Artisan Cellars and Fine Foods Inc. is opening their wine shop/ lounge  Artisan Cellar Door on August 5, 2015 (Wednesday). It's a gorgeous, well-lit space that's reminiscent of a modern living room and kitchen, with arm chairs and sofas fronting the entrance, while hanging lamps and high stools accent the bar table towards the back. Tucked slightly more elusively is the private dining room, where the piece de resistance is a hand-carved Dao wooden table lined with Philip Starck's Victoria Ghost Kartell chairs.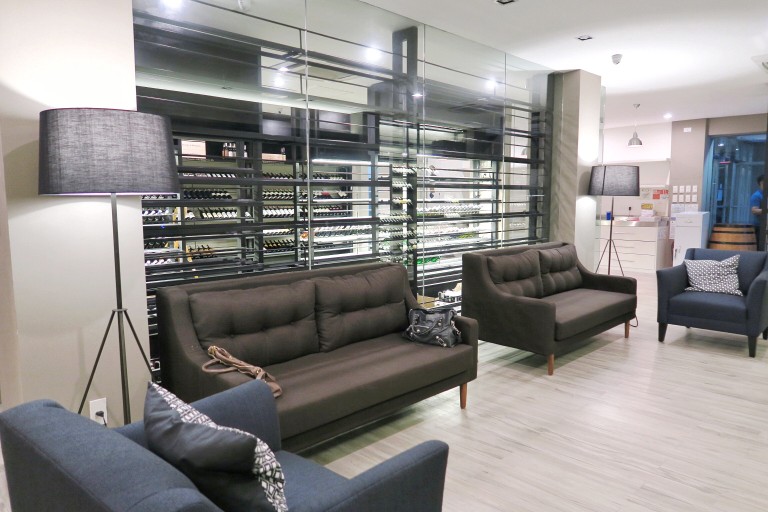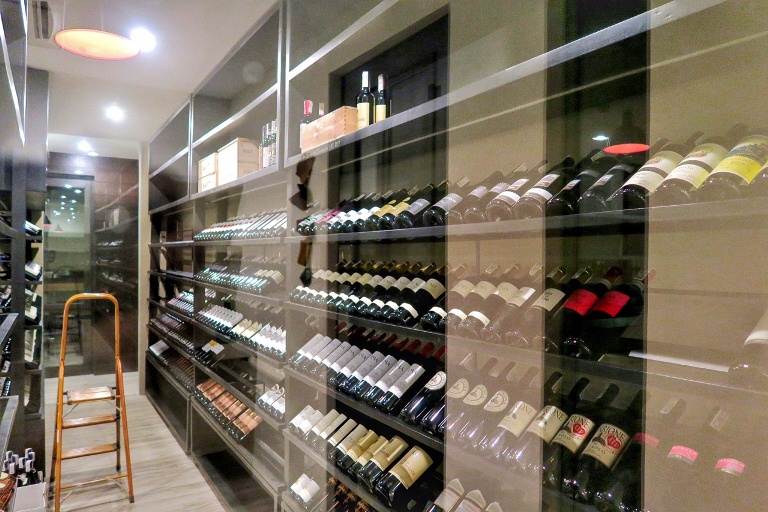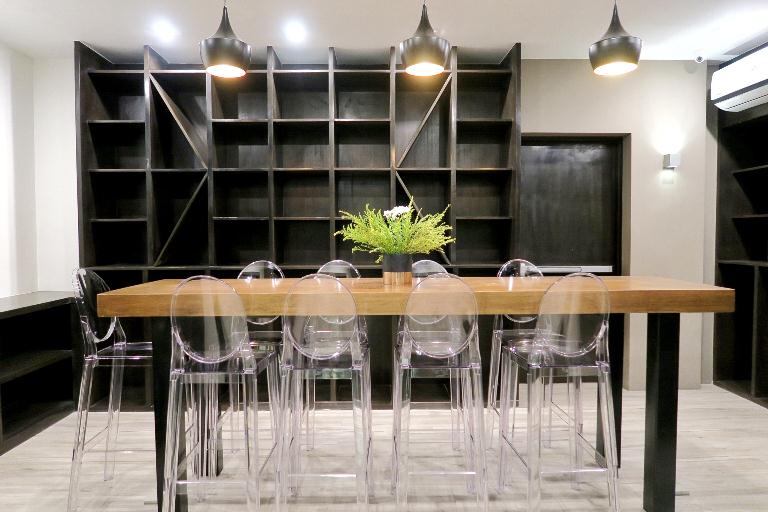 "The lounge is a place not only for wine lovers, but for anyone who is interested in wines to go, have a look at and try the different wines in a nice atmosphere with people who enjoy wine, too," shares Alex Ong, who co-owns the company with cousins Roxanne Lee, Rey Co and Benjie Ong.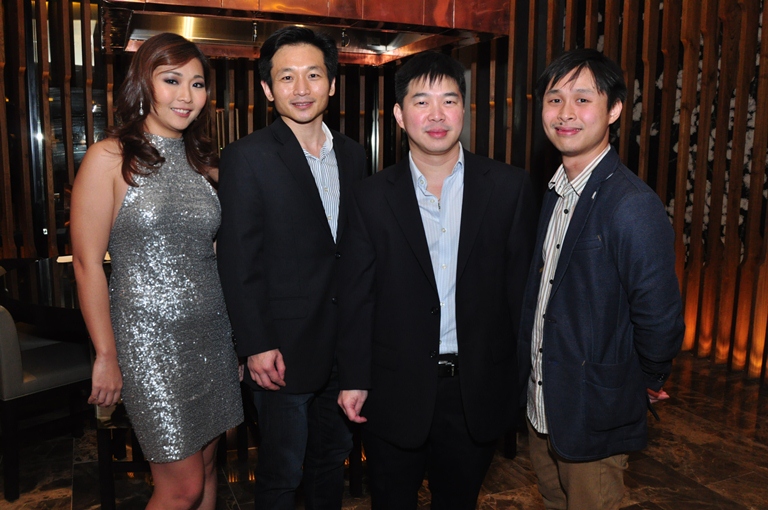 According to Alex, their most popular wines are the brands they carry under the Domaines Barons de Rothschild (Lafite) portfolio: Lafite Collection from Bordeaux, Domain D' Aussieres from Languedoc, Bodegas Caro from Argentina and Vina Los Vascos from Chile. Artisan is likewise a big  Brunello, Barolo and Burgundy house, too. For champagne, they carry Gosset, Larmandier-Bernier, and will soon be carrying grower champagne [sparkling wines made in the Champagne region of France that are produced by the same estate that owns the vineyards from which the grapes come]. They also have a large selection of prosecco including Ruggeri, which Christie's World Encyclopedia of Champagne & Sparkling Wine declared "the best prosecco." (Entry level Ruggeri begins at around PHP 900, moving up to PHP 2,000++ for more premium.)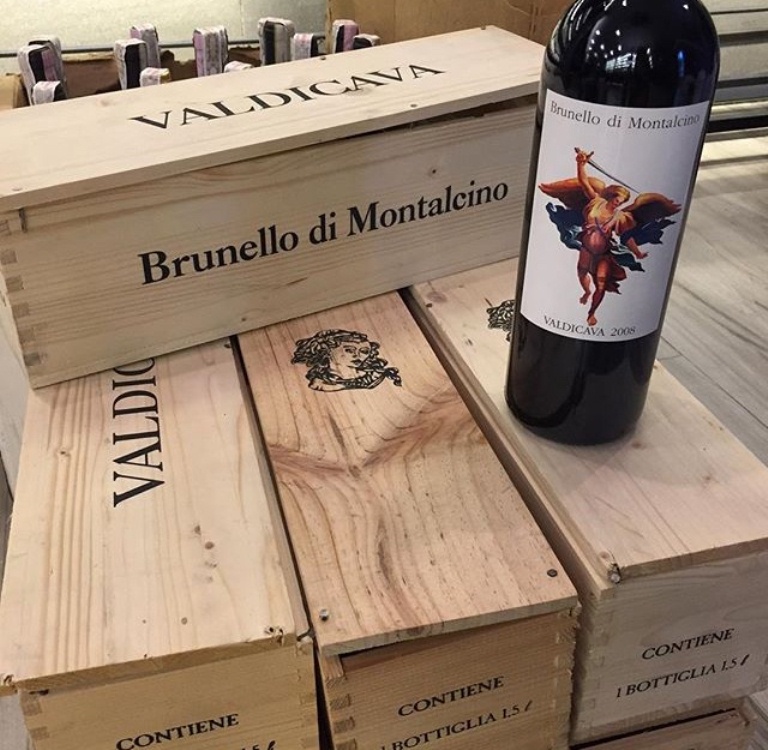 The cool thing about Cellar Door is that they have something from everyone. While they do carry premium brands like DBR, Domaine Leroy, Bodega Noemia (the only winery in Argentina that's been on Wine Spectator's Top 100 wineries– based in Patagonia!), Valdicava, Sette Ponti and Viader, they also have value for money wines. These are Clos du Caillou, Petrolo, Chanson, Champy, Clerico,  Ginestet, Yann Chave, Vina Alicia, Vistalba, Altocedro, Vina Leyda that fall into the price range of PHP 800- PHP3,500. (I remember particularly enjoying the Chateau de Saint Cosme Little James Basket from Cotes du Rhone at a wine dinner some time ago.. it's a blend of viognier and sauvignon blanc which Wine Advocate deemed as "one of the top bargain picks available." If I remember correctly, it is about PHP 900++.)
According to Alex, they also carry the champagne they serve at Momofuku—  Larmandier-Bernier Rose de Saignee— made by directly macerating pinot noirs, now a rare technique in Champagne as most rose's are made by adding a little red wine. Soon, they will also be bringing in L'Atelier de Joel Robuchon Hong Kong's pouring wine, Vagabond from Bacio Divino Winery in Napa Valley, California.
Jin Perez and I were so lucky to have Roxanne personally cook a massive feast for us– goat cheese, pecan and maple vinaigrette salad, mushroom pesto penne, and the grand daddy of them all, gorgeous Brandt rib eye roast! (Apart from Brandt, Artisan also imports Mayura, Niman, and Blackmore beef— favored by Thomas Keller and Heston Blumenthal— to the Philippines). Good news: They will be having a deli at Artisan Cellar Door when they open, and this amazing ribeye roast will be available by the grams for take out. The deli will also be serving assortment of cheeses as well as the precious acorn-fed 5J Cinco Jotas Jamon Iberico Puro Bellota (Black Iberian Ham).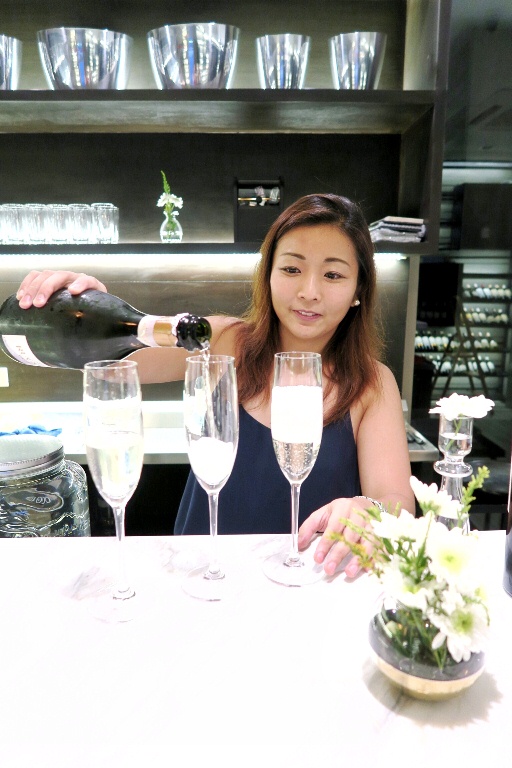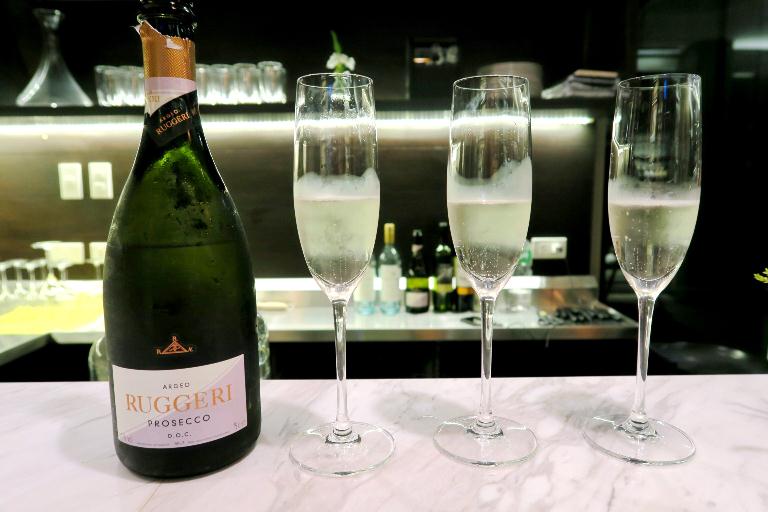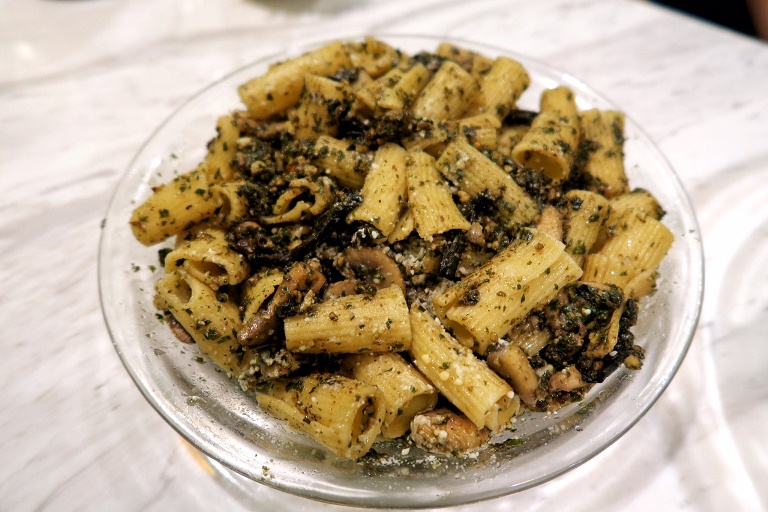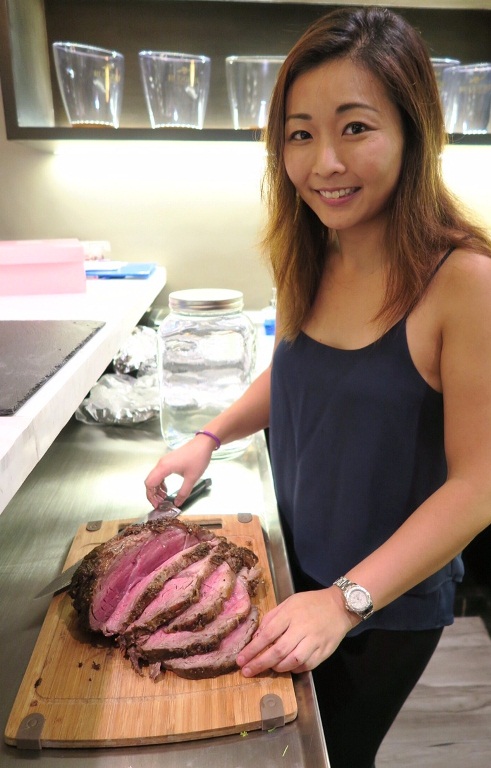 I already know I'm going to be camping out there even before opening hours (just kidding.. or am I? ;-P) so I look forward to seeing you there soon, too! Cheers!
Artisan Cellar Door by Artisan Wine Cellars and Fine Foods is located at the G/F of Narra Building, 2276 Pasong Tamo Extension, Makati (beside Security Bank). Starting August 5, 2015, they will be daily from from 10 AM to 8 PM.  Phone Artisan Wine Cellars at +63 (2) 521 7392 or email contact@artisan.com.ph