I was walking by the Bugis/ Little India district in Singapore when an interesting church caught my attention. It was a Catholic Church that read Our Lady of Lourdes, yet it had its name inscribed in Tamil underneath.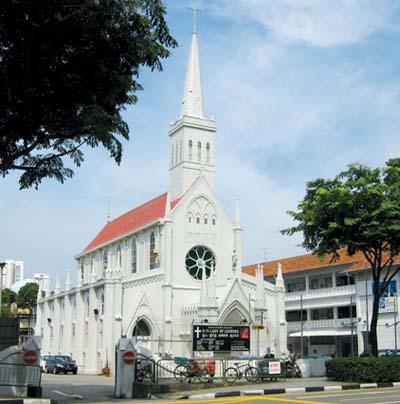 What caught my attention was how Saints Jude Thadeus and Anthony of Padua were juxtaposed by the entrance next to each other to welcome visitors. Of all the Catholic Churches I've visited, I've never seen these two saints side by side so prominently displayed like that, and by the entrance, too. Both saints are patrons of desperate causes and the hardest requests. I think that in life, we all go through struggles, and it's always comforting to know that God and these saints are always unfailingly by our side at difficult moments.
It was one of my favorite parts of staying at the Parc Sovereign Hotel— just a 10-minute stroll away. The other best thing is that on Agoda,  prices start from as low as P4,000++/ night for a Superior Room with Wifi! That's a steal in Singapore which was voted the most expensive city in the world to live in!
Parc Sovereign Hotel is located in between the Bugis and Little India districts (literally, you can choose which MTR you want to take). What this means in layman's terms for hotel guests is that it is a 2-minute walk to Sim Lim Square (for ALL your electronic needs, legit and cheaper than in the Philippines, and elsewhere in Asia) and a 1-minute walk to the next door La Salle College of the Arts (especially convenient for those who have children or friends studying at this school). It's also 3 kilometers to Bugis Center/ Bugis Junction, and 5 kilometers to Orchard Road.
I stayed here for two nights, and these are the features of the hotel I appreciated the most:
1) Full length mirrors by the reception
You know when you're getting ready for an event (I had a formal awards night to attend) and leave your room thinking that you're okay, that you look okay, but then when you get to the ground floor, you're like, 'Shoot, did I bring the right bag, did my mascara smear, is my hair in place'– sounds trivial but these are valid concerns to girls. Well these mirror makes it perfect for that one final check before you hop into the cab!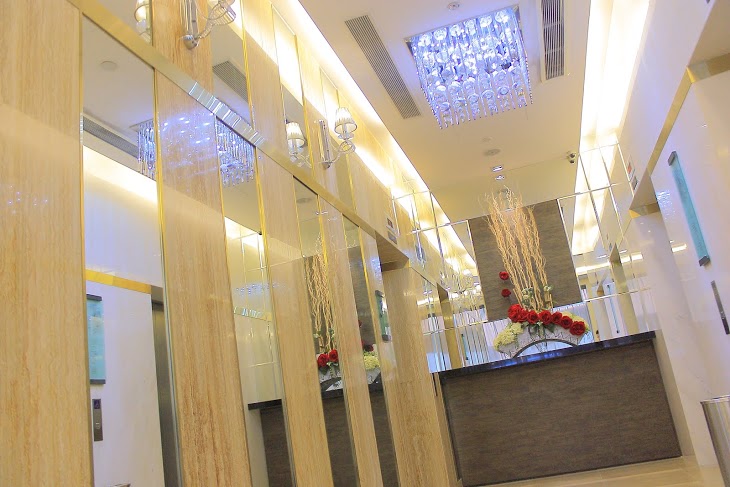 2) Massage chairs by the reception
If you're waiting for a cab or a friend or just chilling time. you can get a quick massage for a small fee, and in whatever clothes you're already wearing.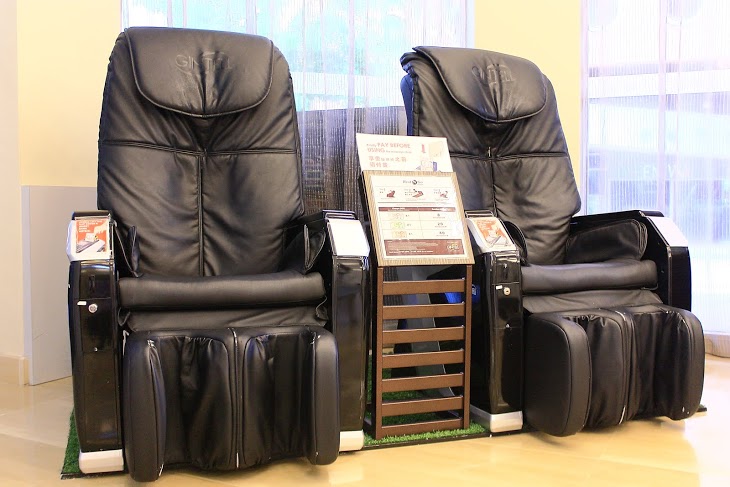 3) Rooms are value for money via Agoda, starting at P4,000++/ a night Agoda for a Superior Room, and P5,000++/ night for an Executive Room! 
*I stayed in an Executive Room on the 4th floor, which literally opened to the pool (see second photo below).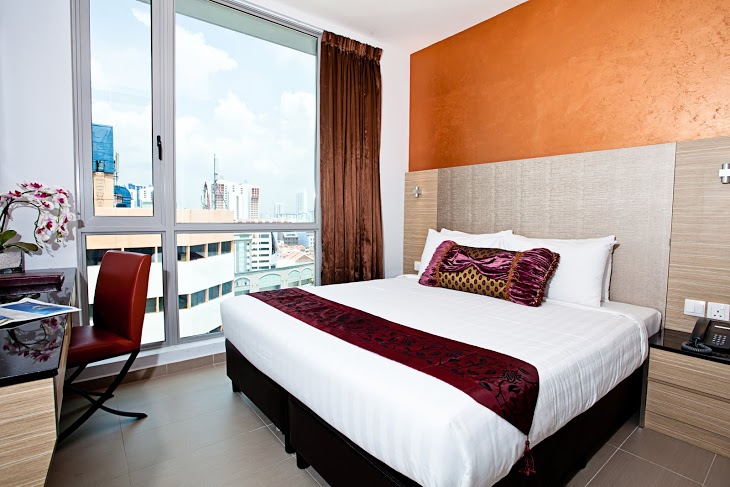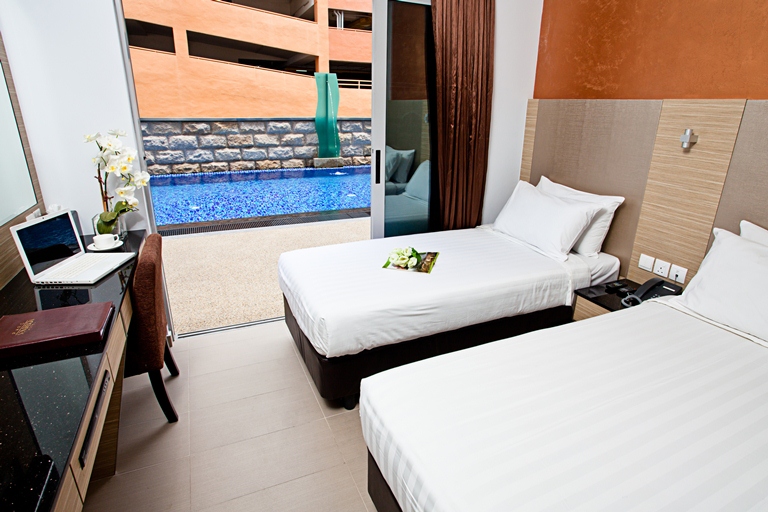 4) If you stay at the Executive Room, like me, on the 4th floor, the swimming pool is your view every morning.
You just slide the glass door open and into the pool area you walk! And then when you're done, you just hop back into your room!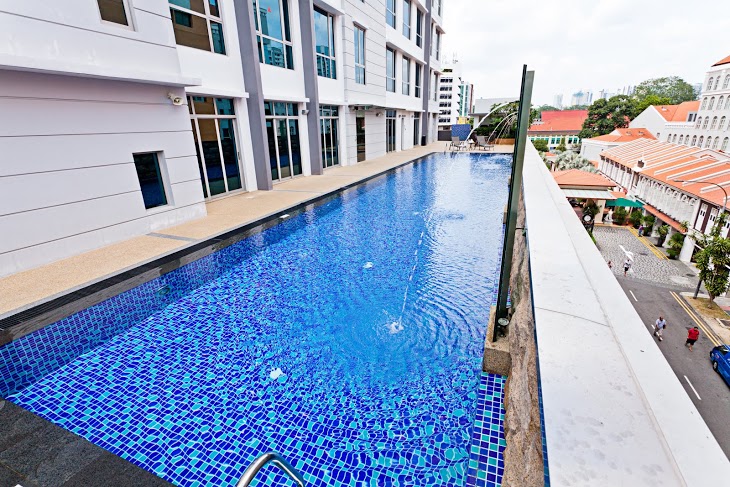 5) There is a kiddie playground for those with children.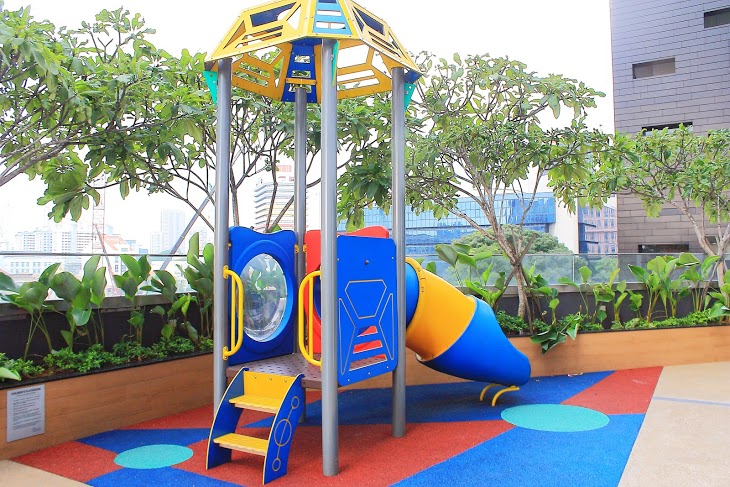 This is what the hotel looks like. (If you avail of the deal inclusive of breakfast, it is served at the restaurant next door, Canton Recipes House. But in my opinion, it isn't necessary as there is so many breakfast/ brunch options around town.)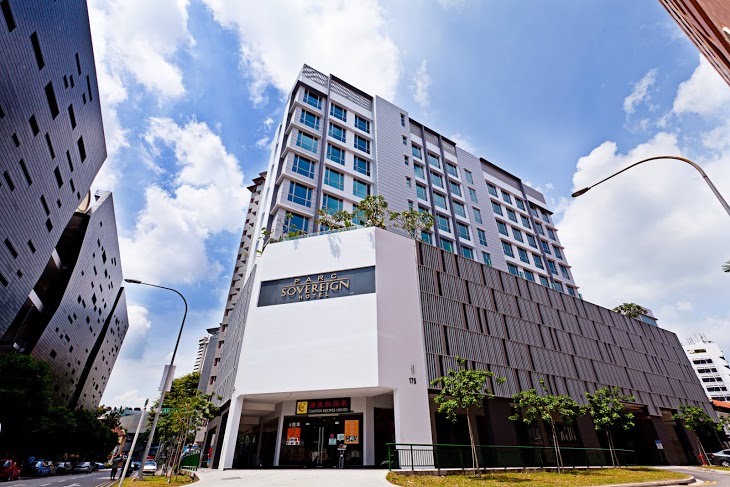 Parc Sovereign is located at 175 Albert Street, Bugis, Singapore 189970. For the best room rates, starting at P4000++/ night, visit Agoda