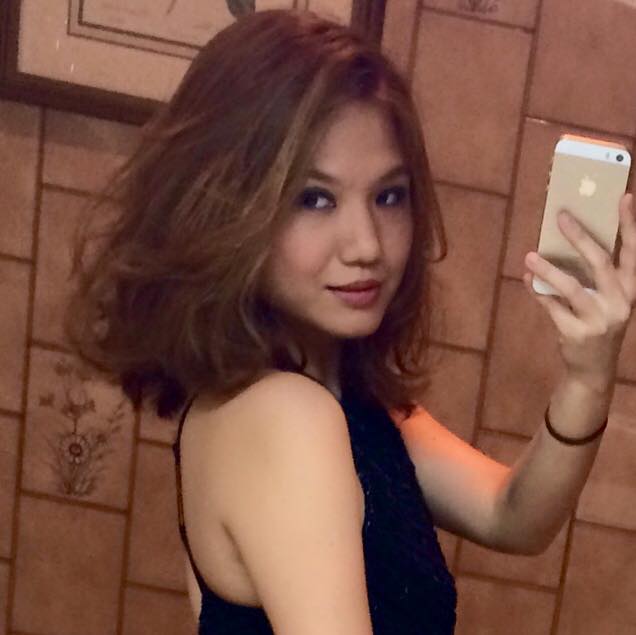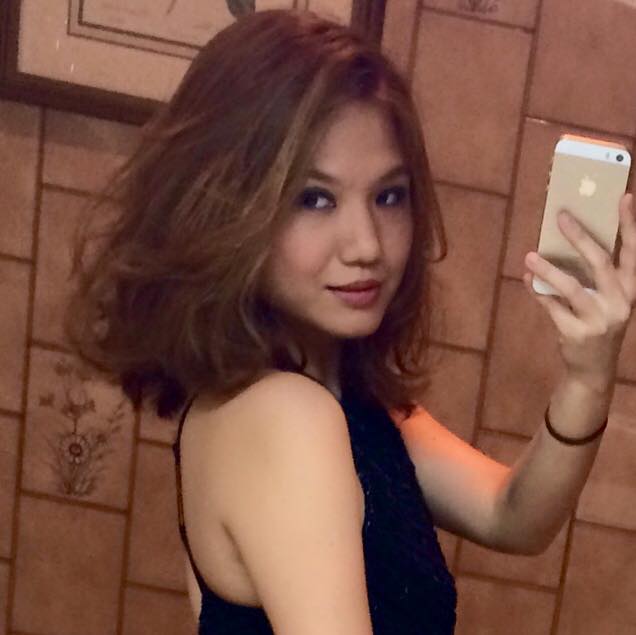 My 2015 started out kind of well, blah. I had been working so hard in front of my computer over the holidays that I didn't leave my house from Christmas Day to New Year's Eve! So when January finally rolled in, I found myself sick and stressed a lot, hence unable to work out, talk comfortably, work without getting a migraine, etc. etc. etc.– in short– not so fun and happy.
I was tired of feeling this way so first thing I did as soon as I got better was to head to my go-to salon, Regine's Salon at The Link Building in Makati to re-touch my roots. That always makes me feel more refreshed and renewed. A few days later, I was looking at the mirror and thought to myself, "Hmmm, I haven't changed the style/ cut of my hair for about four years now." So I told Regine's Salon owner, stylist and my dear friend Karina Mantolino (she's the only one I go to!) and she suggested I go short. She herself is rocking the same cut right now and she looks amazing.
So snip, snip, snip.. and 8 inches of hair later (we measured it!), I now officially have, what Karina calls, "Hair 2015!" And you know what, I feel amazing! It's so liberating, and you just feel so fresh and revitalized. I urge you if you want to make a change, go to Regine's Salon NOW (they have branches in Makati, Ortigas and Alabang) and look for Karina.
And just to show you how incredibly talented Karina Mantolino is, here are my various transformations over the years courtesy of her!

And, how I wore my hair most of the time in 2014. The super straight hair look was a discovery at the latter part of the year. I liked them all alot but there's something refreshing about saying goodbye to long hair, after four years!

I blogged about Regine's last year and it still remains one of my most popular posts today. Click here to see what an experience there is like. Now, I finally feel like it's a new year!

Regine's Salon Locations:
MAKATI – 2nd Floor, The Link Building, North Drive cor. Makati Avenue. Phone (02)  856 1723 or 856 1724; Mobile (0917) 503 3933 
ALABANG – Lower Level, Alabang Town Center. Phone (02) 807 2217 or  842 4877; Mobile (0927) 277 0602 or (0922) 852 0527 
ORTIGAS – Unit 4, G/F Eton Emerald Lofts, Don F. Ortigas Jr. Corner Garnet Roads, ‎Ortigas Center, Pasig City. Phone (02) 63 13291 or  631 3292