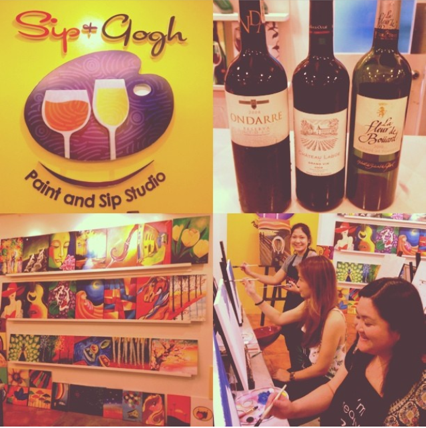 This is exactly the principle behind the first paint-and-sip studio in the Philippines, Sip & Gogh. 
My cousin Beverly had messaged me the week prior, asking what I was doing on Tuesday. "I'm bringing you out. We are going to have fun. NO BACKING OUT." "Where are we going?" I asked. "Basta, it will be fun." "What time is it and where?" "Stop asking, just go with me!"
Five hours later, she relented. "OK fine, we are going to Sip & Gogh. On Tuesdays at 8PM, they have Bring Your Own Bottle (BYOB) night and they teach you how to paint whilst drinking wine." Yay!!!
And so that Tuesday night, Bevy, her best friend Gretchen Chua and I found ourselves braving the heavy downpour to Quezon City, carefully maneuvering past Commonwealth until we got to Capitol Hills.
Sip & Gogh looks like an art studio, with several long tables each with easels and canvases– but with a wine/ cocktail bar next to it. For a fee of P900, they provide you with all the art materials you need: canvas, easel, apron, paint, and an instructor to guide you through your process.
According to GMA News Online, the idea came to the owners while they were stranded in Marikina during last year's habagat, sharing a glass of wine. Everytime there was a calamity, they would do a fundraising by painting cards and selling them, so they thought, what if they created a permanent place to create art for fundraising, similar to the paint and sip studios abroad? Alas, Sip & Gogh was born.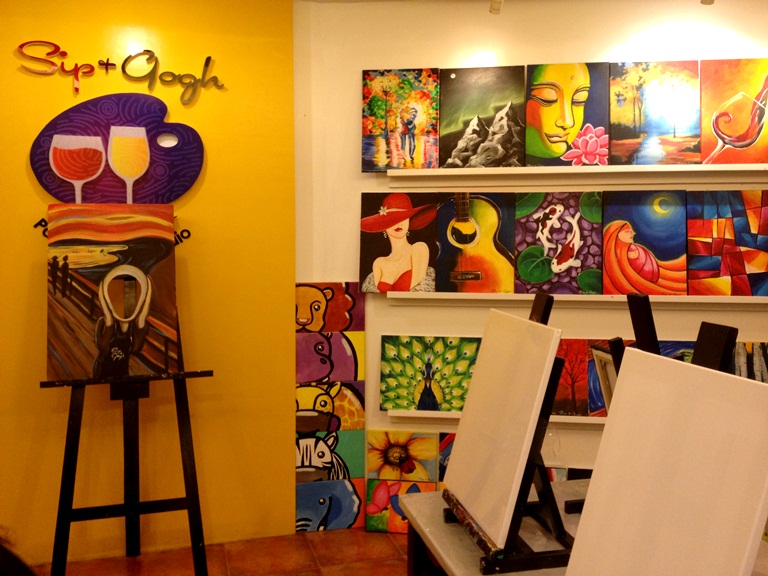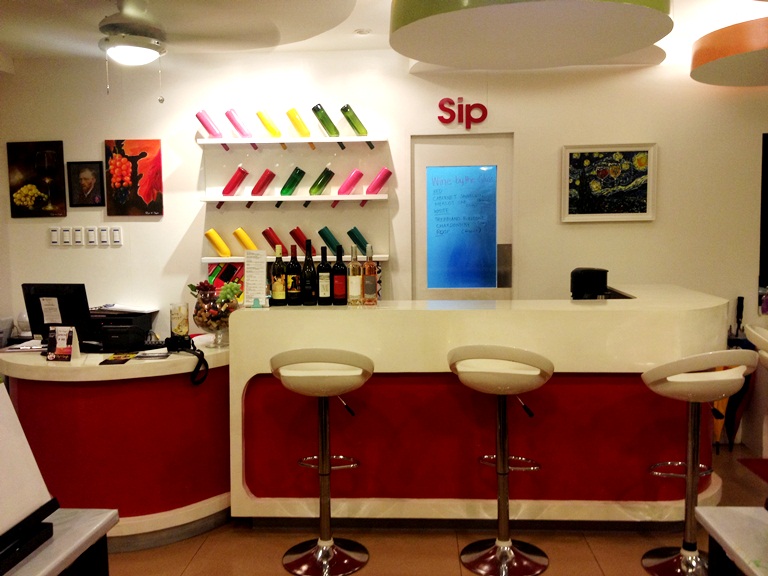 Some of their wine selection that can be had by the bottle or by the glass. They even have Indian wine! If wine isn't your thing, they also serve cocktails and imported beer.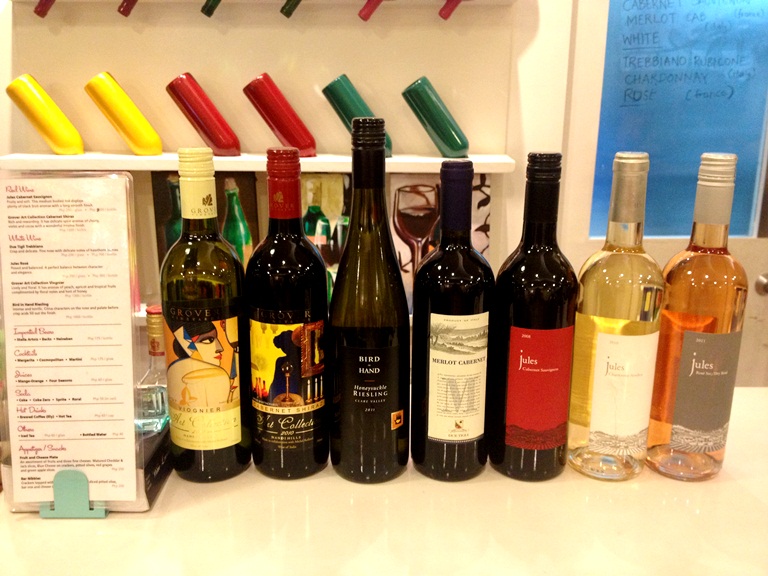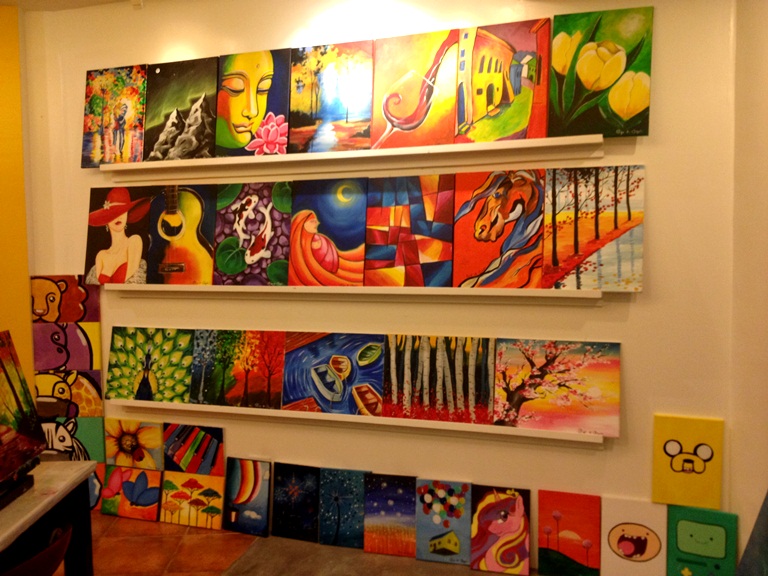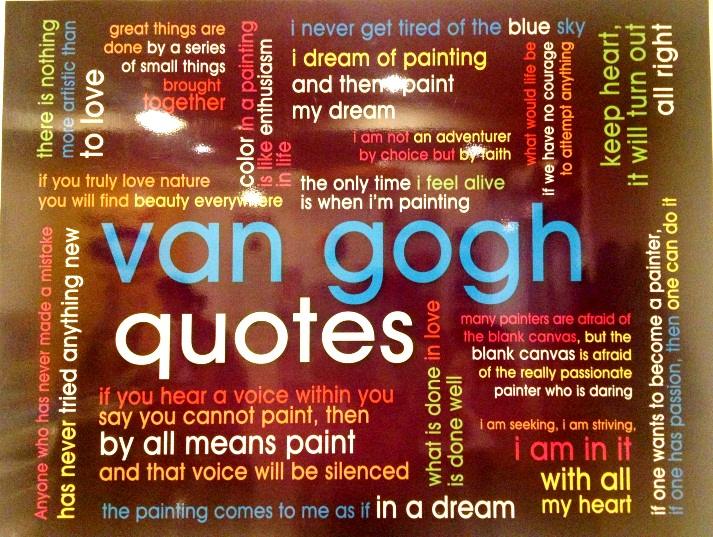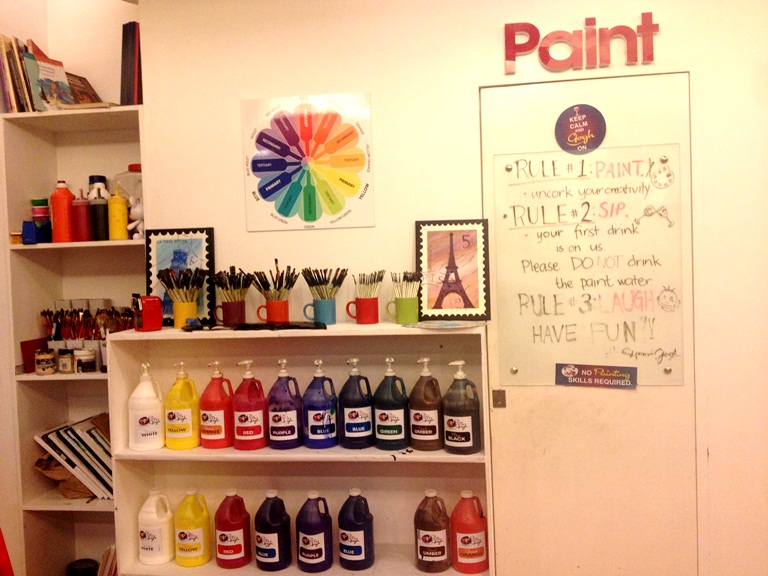 Here are their rules: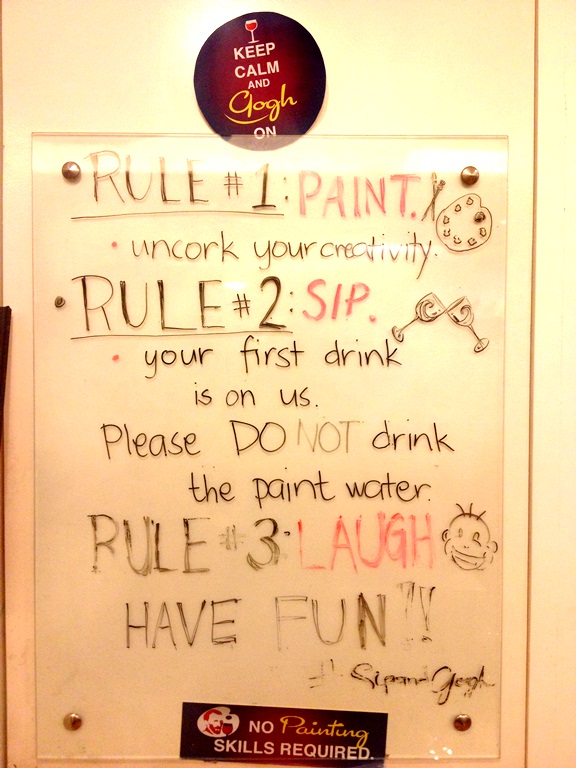 I wanted to paint a scene from a cruise we recently took at Vancouver's English Bay during my brother's wedding– in Van Gogh or Post-Impressionist style. Bevy wanted to paint a Napoleon Wrasse (or the mameng fish as it's known locally), and Gretchen wanted to paint a sunset in Anilao. Our other friends Jay Espinas and Bill Tan who joined us later on wanted to paint a school of Trevally, and geometric patterns, respectively.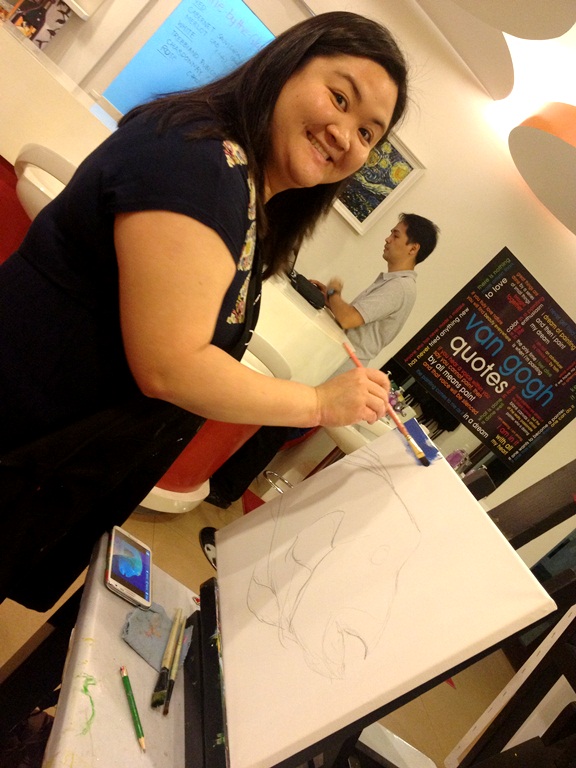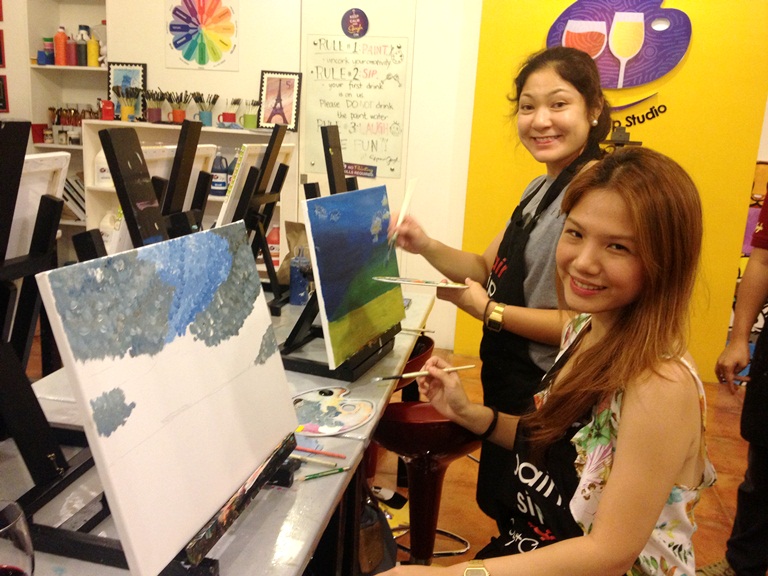 Since it was BYOB night, we brought our own bottles instead, nice Rioja and Bordeaux courtesy of Gretchen, and a Pomerol I picked up from Wine Story, which is interestingly by the same owner of Chateau Angelus, made famous by the James Bond movie "Casino Royale" 😉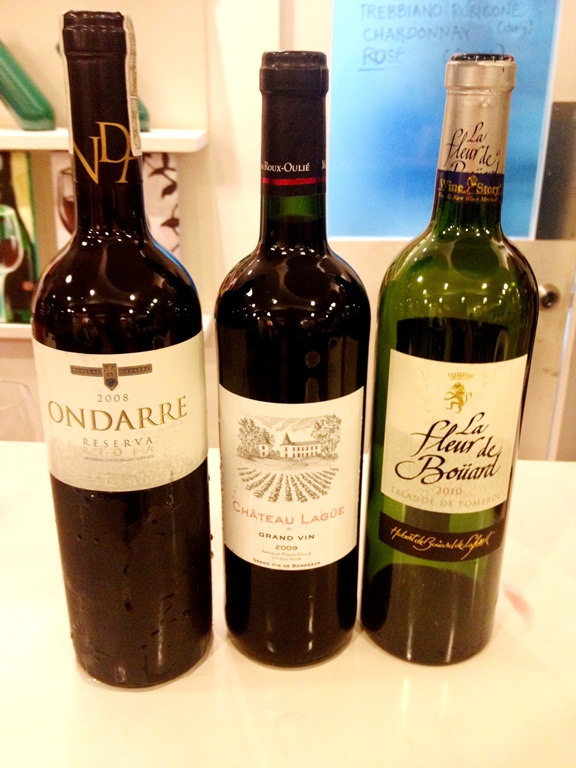 Sip and Gogh doesn't have a proper kitchen but they do serve crackers and cheese. We ordered takeout from Pho-Hoa next door instead.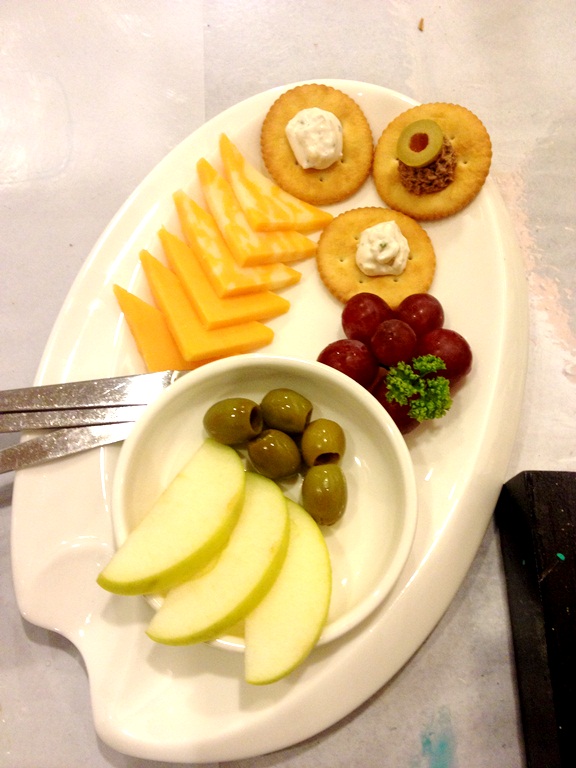 We were assisted by their very patient instructors, who answered all our questions, helped us sketch, and guided us through the process. That's Kevin sitting across Bevy.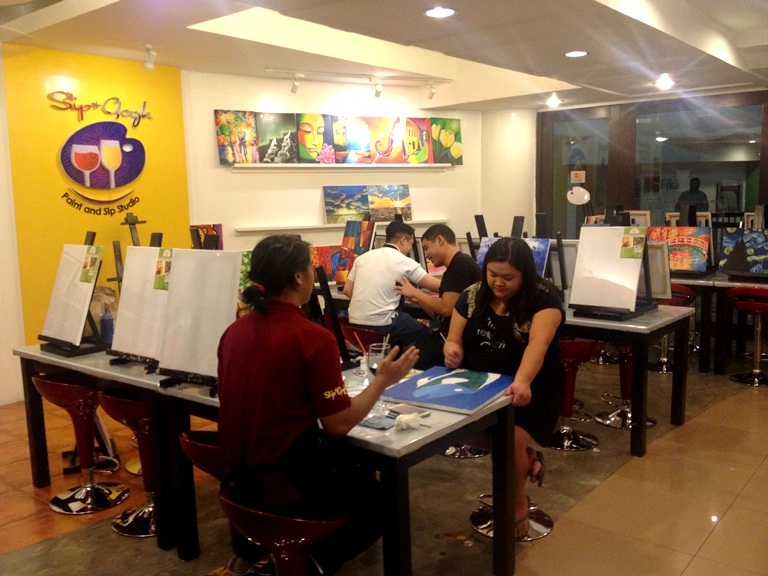 And here we are with our finished products– which we all get to take home as well

Me and my "Van Gogh" version of Vancouver's English Bay
Bevy and her Napoleon Wrasse aka mameng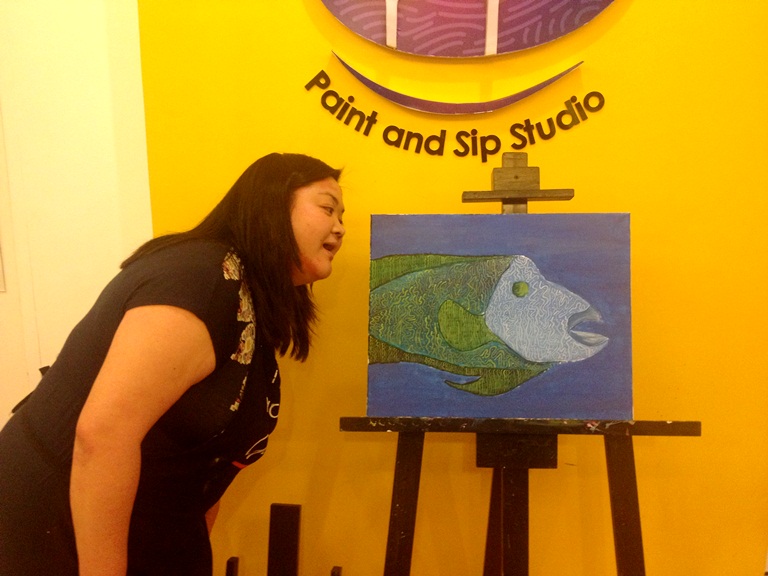 Here's a close-up so you can see the details. Try to spot her signature "Beverly" somewhere there!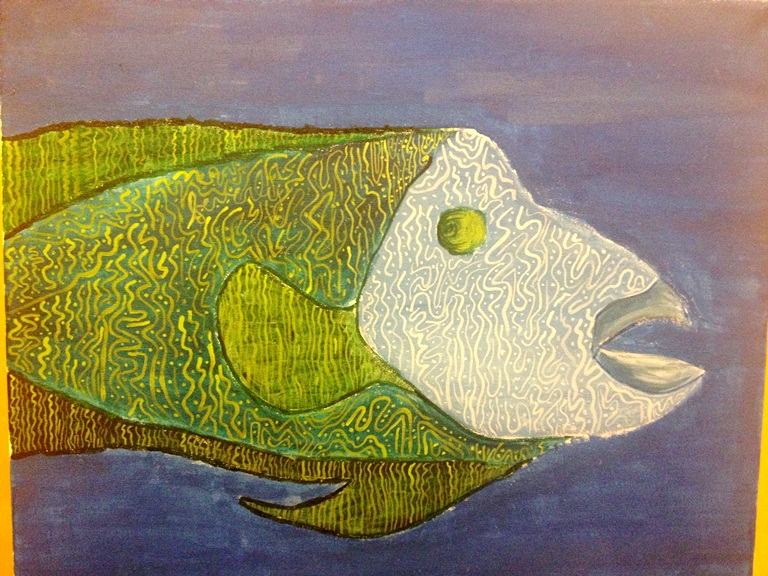 Gretchen and her Anilao sunset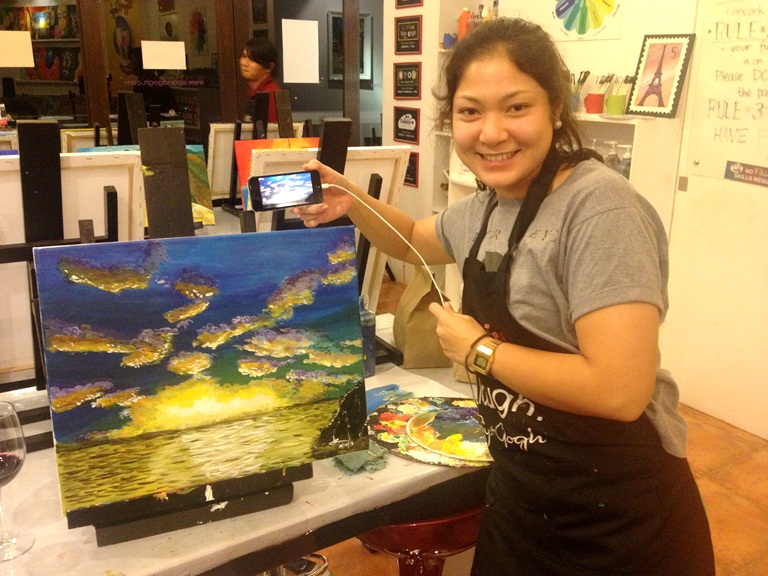 Jay and his school of Trevally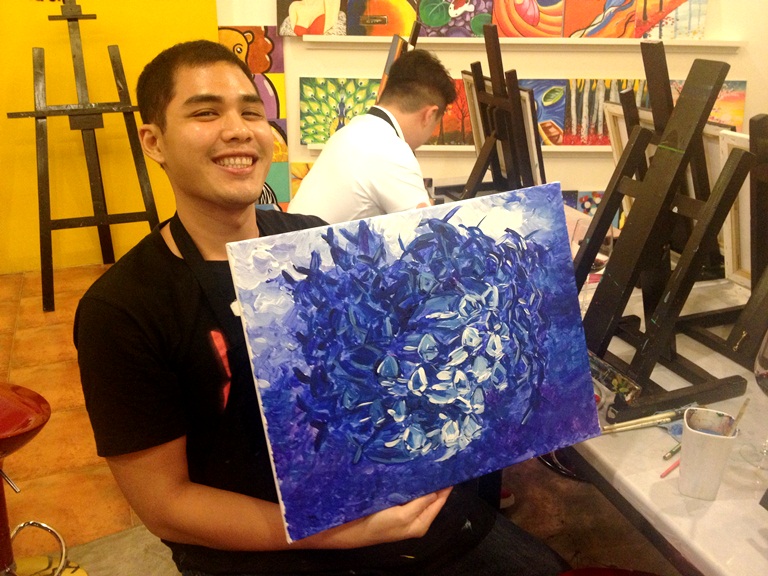 Bill and his geometric patterns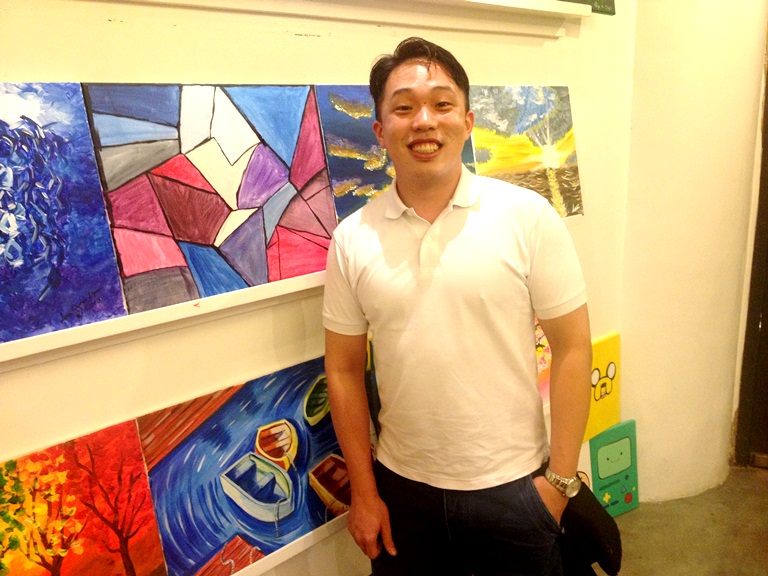 We all had such a blast! What a "feel good" evening.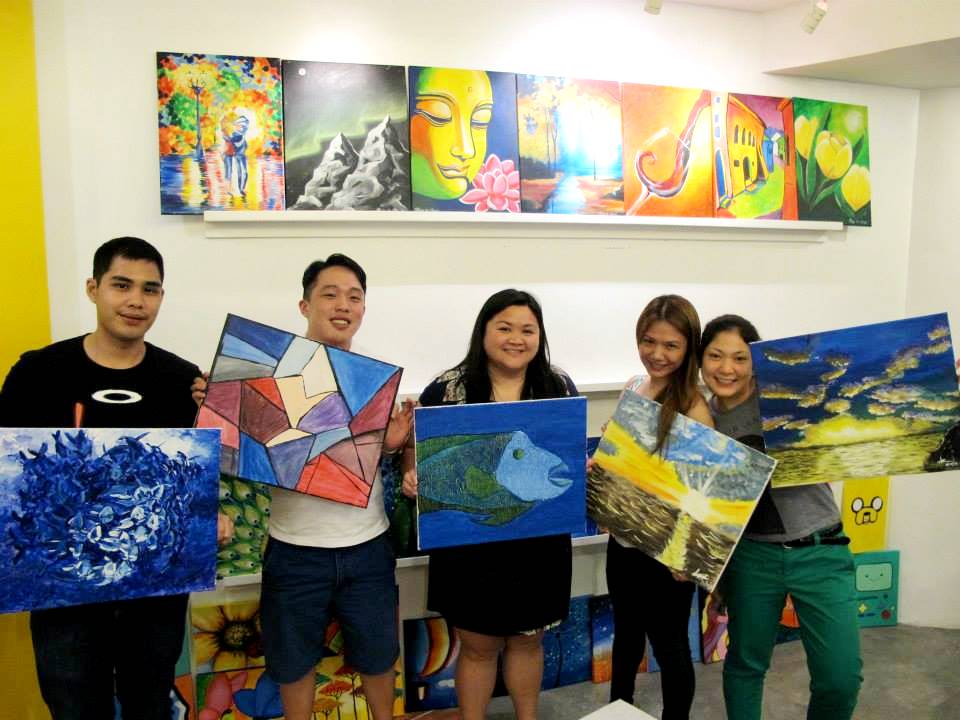 Instead of the usual nightcap at a bar, we enjoyed some of our favorite bottles while channeling our emotions and energy– into something fun! You get to drink (always a plus :)), learn how to paint (anyone and everyone can do it!) and you get to produce a piece of art that you can take home and hang in your room! The fact that it's set in a kind of studio-bar, allows you to go at your pace, unlike traditional art schools, and is much more relaxed. Such a genius concept, and definitely a feel-good "gimmick."  Quick, come with your family, friends, kids, loved ones now!

Visit their website to check the calendar of schedules and reserve your slot online or by phone; and their Facebook for more information, and photos of your session. 
Sip and Gogh is located at 1 Capitol Hills Drive, Quezon City. Phone (02) 961-1248 or (63999) 887 – 6190. Email info@sipandgogh.com.