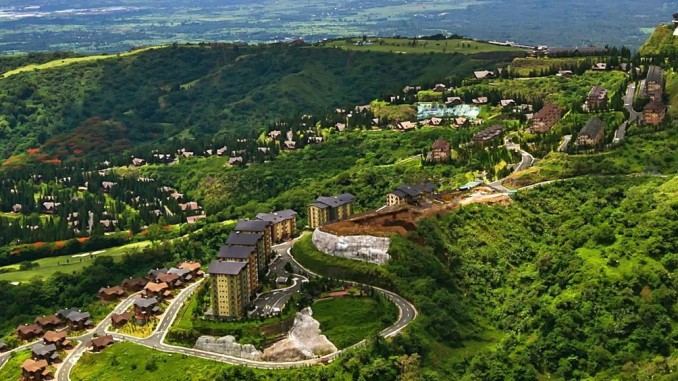 Hi everyone! I hope you guys had a restful and solemn Holy Week. As for me, I spent it with family at Tagaytay Highlands, our annual Holy Week tradition. (For those of you outside of the Philippines, Tagaytay Highlands is a mountain resort and residential complex with a self-contained leisure community with membership club facilities, spanning 1,200 hectares. It is located on Tagaytay's mountain ridges, 2,000 feet above sea level, and is about a 1-2 hour drive from Manila– depending on traffic!)
So after we did all our Holy Week rituals (Visita Iglesia or Seven Churches on Holy Thursday; Recollection and Stations of the Cross on Good Friday– yup, they have all the Holy Week rituals), my sister Christine and I were looking for something new to do together. Luckily, Tagaytay Highlands just opened their new Aerial Walk on April 13, 2017, and when we saw it we immediately jumped at it.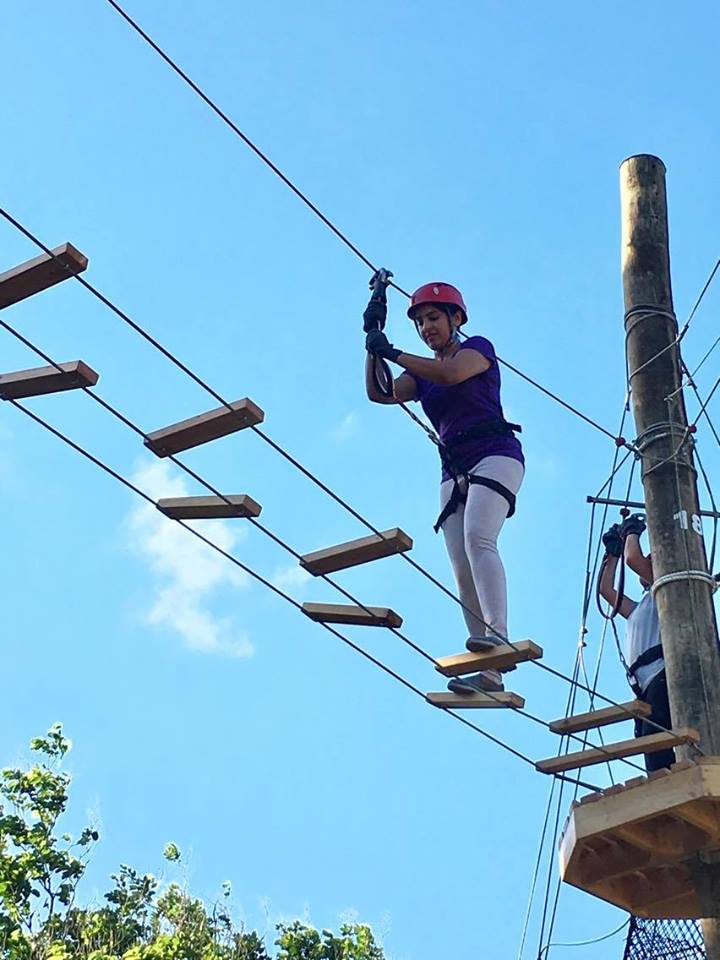 Here's what you need to know about it:
1) Aerial Walk opens daily at 10 AM and the last call is at 5 PM.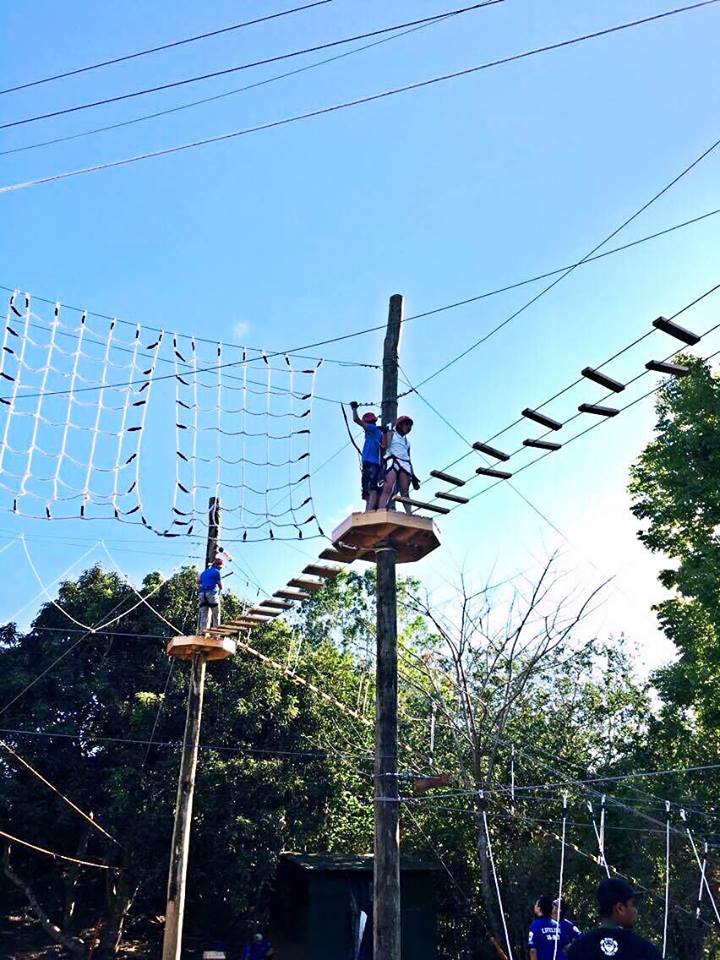 2) There is a mandatory safety briefing beforehand, and the staff will make sure you know how to use the harness hooks before they let you begin the circuit. (And even while you're doing the aerial walk, the guides and lifeline securities are attentively watching from below, and will give you encouragement if you think you can't do it!) Tip: Try to wear pants or long shorts, so the harness doesn't bother your legs.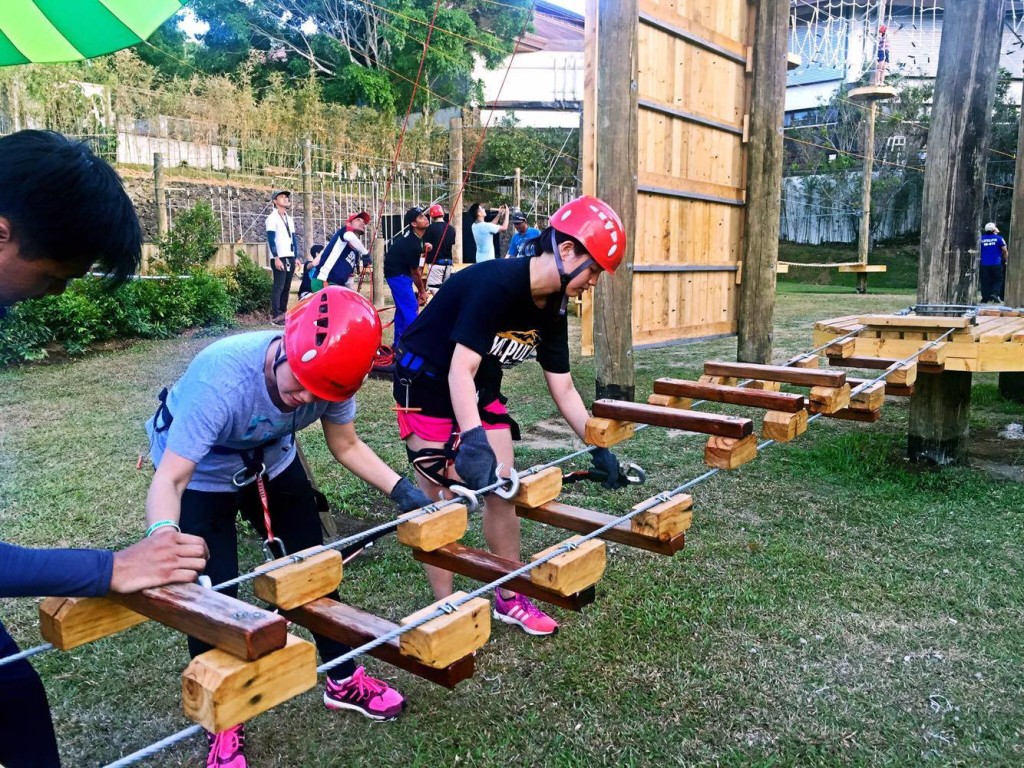 3) It is suitable for both kids and adults. There is a Kids Course and an Adults Course. The minimum age for a child is 11.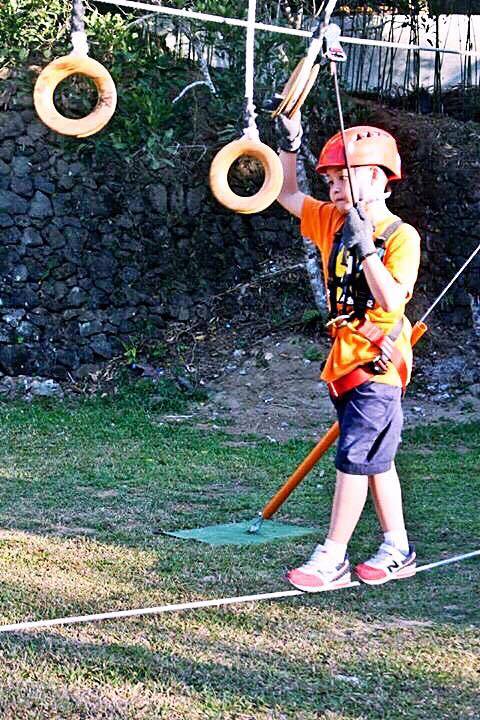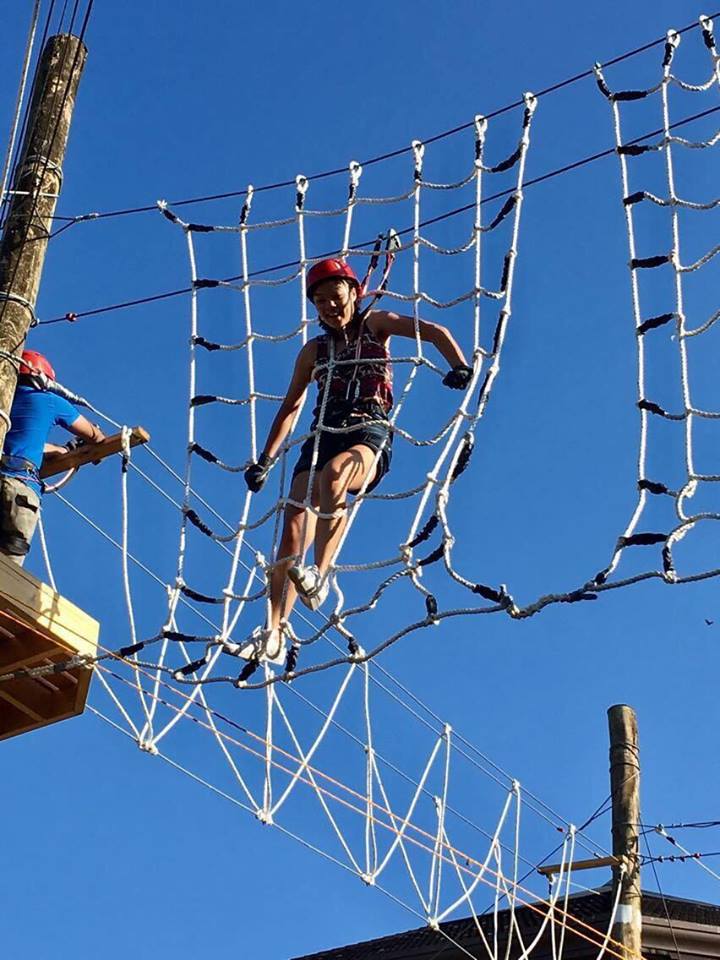 4) The whole circuit takes about 35 minutes. It's PHP300 for the aerial walk per person. If you want to do the wall-climbing facility, it's an additional PHP115.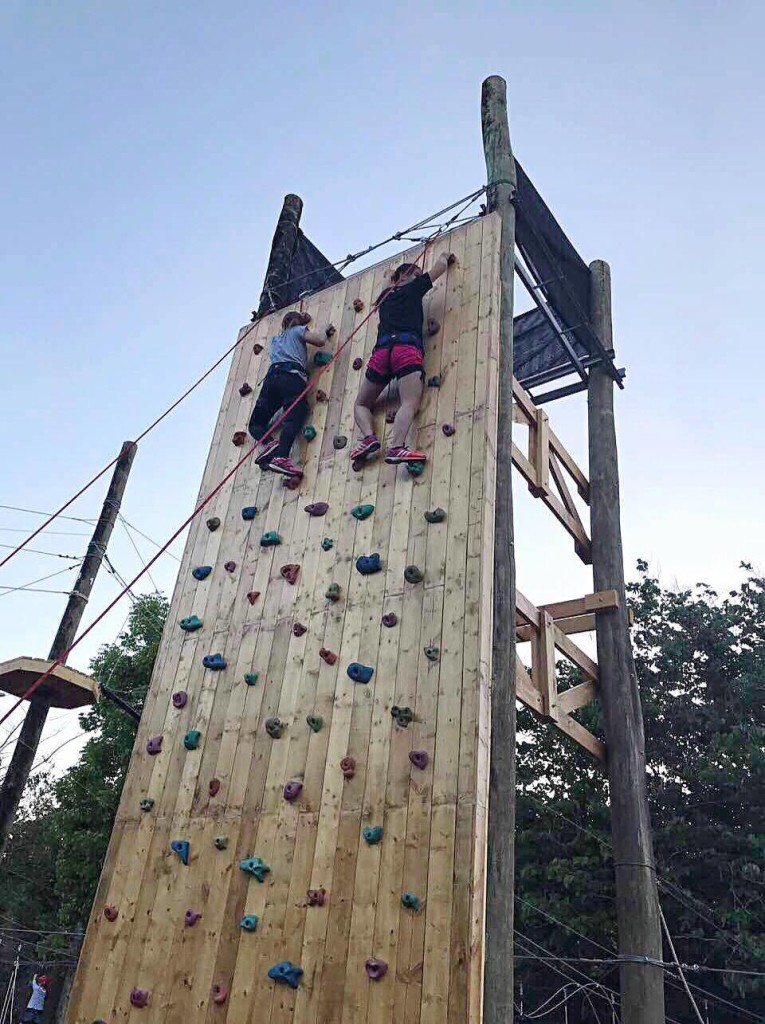 5) It's great for family bonding and also for your next team-building/ company outing!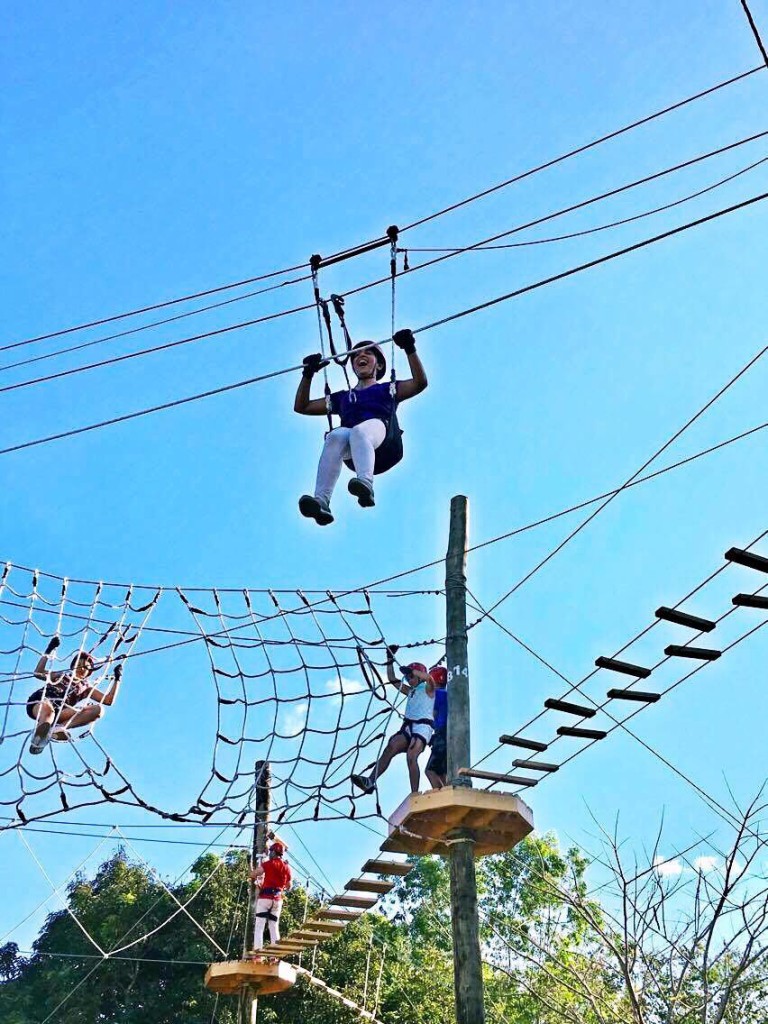 Aerial Walk, like any of Tagaytay Highlands' sports facilities is open to members and their guests. For inquiries, please call The Tagaytay Highlands Sports Center at (+63917) 5830848