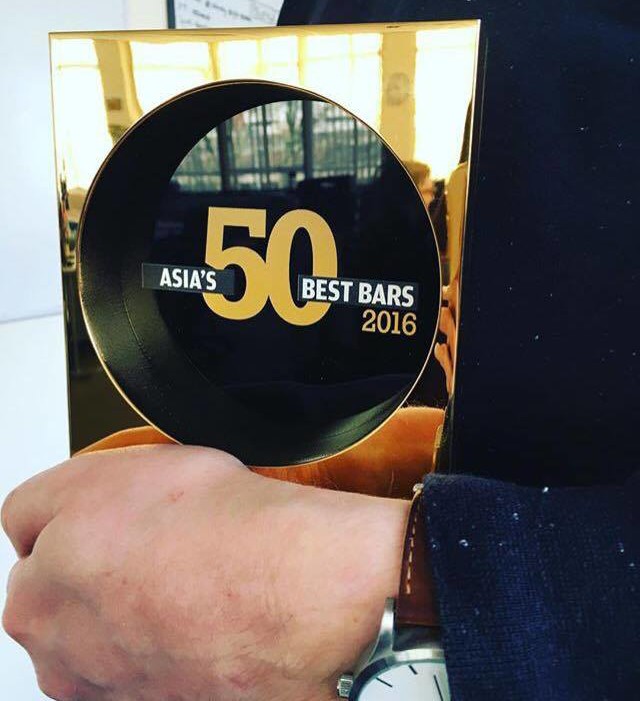 Drinks International, the British publication behind World's 50 Best Bars, has published its first regional spin-off— Asia's 50 Best Bars.
Asia's 50 Best Bars is designed to shine a light on the rapid development of bar culture in Asia," said Hamish Smith, World's 50 Best Bars editor, on the Drinks International website. "Unlike the World's 50 Best Bars, this poll will be voted for by bar professionals based only in Asia – it is by Asia, for Asia."
I'm very honored to have been invited by Hamish himself to be part of the Asian academy of voters (yes, we're allowed to say!) and likewise to be the "official bar reviewer" for the Philippines for both the magazine and Asia's 50 Best Bars online.
In the Philippines, two bars made it to the first edition of the list… AND BOTH IN THE TOP 20!!!
The Curator, located in Legaspi Village, Makati is the 16th best bar in Asia.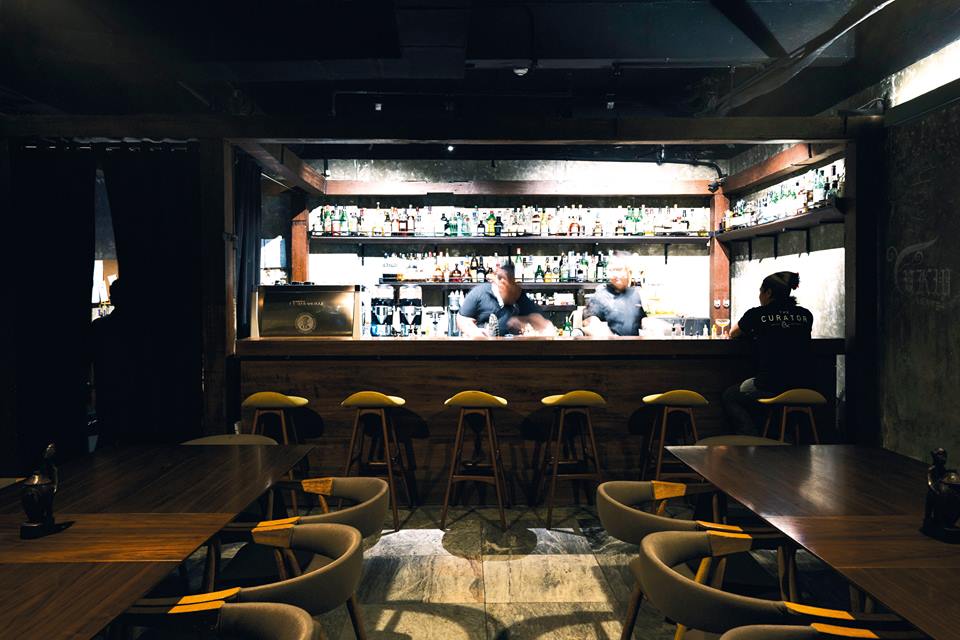 Here's what I wrote on the World's 50 Best Bars site:
"If you're looking for a team in Manila that really knows its cocktails – as in really, really knows its cocktails – The Curator Coffee & Cocktail has it. The expert team views both coffee (it is a third wave multi-roaster café by day) and cocktails as an art, science and a craft.
With reverence to the origins of each ingredient – from coffee beans to homemade bitters to small-batch spirits – all the drinks are carefully created with proper technique, churning out some of the most profound flavour profiles in the country to date.
The windowless, concrete space tucked in the back room of Cyrano Wine Bar surprisingly exudes intimacy – walking in feels like you've stumbled on a clandestine sect where everyone knows each other.
A framed bar area, fashioned from 19th-century salvaged wood, forms the stage for the mixologists. The seating space is crafted so the bar is high and close to the action; the two long tables behind give ample space for groups; while the back has the lowest space for those who want least interaction.
Former bartender Yoma Rivera, now at 28 Hongkong Street, was the Philippine representative at the 2014 Diageo Reserve World Class Final."
134 Legazpi St, Corner C, Palanca St, Makati, Manila, Philippines
ABV, located on Jupiter Street, Makati, is the 14th best bar in  Asia.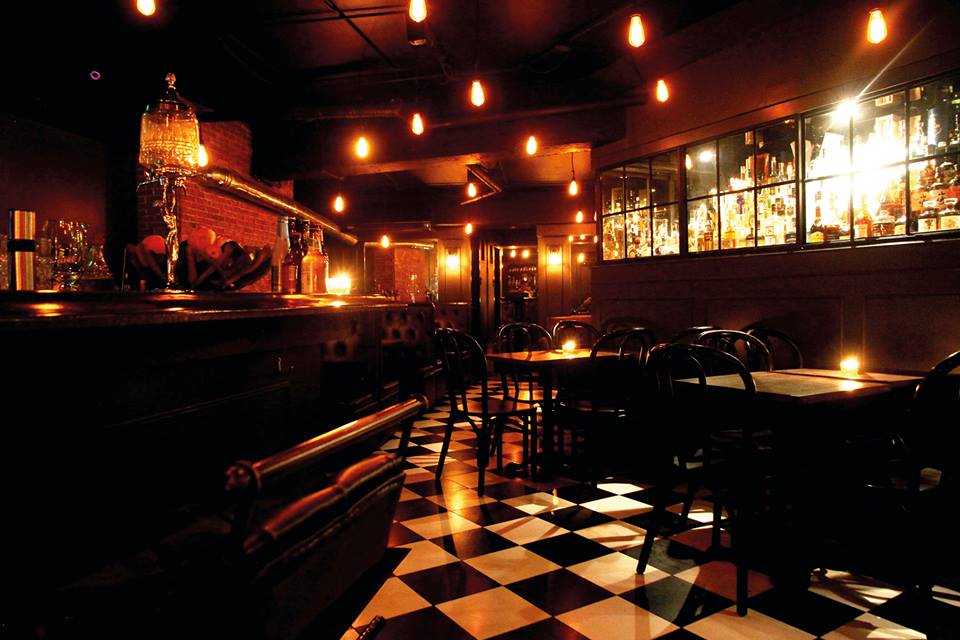 Here's what I wrote on the World's 50 Best Bars site:
"A burger joint on Jupiter Street in Makati is actually the gateway to a 1920s throwback. ABV, or Alcohol By Volume, is a Prohibition-style speakeasy with a copper bar top in a brick and wood space.
Drinks hover around classics and signature twists created by the staff, and ABV also has the largest absinthe collection in town – more than 30 bottles, from classic French-style absinthe pours to an absinthe fountain.
Service is friendly and engaging, and the ambience fun and energetic, with co-owner Lee Watson and general manager Ken Bandivas – the Philippine representative at Diageo Reserve World Class Finals 2015 in South Africa – excellent hosts, making it not uncommon for guests to stay from early til late (they're open until 3am).
But do be extra vigilant if you have an early morning flight the next day – it's not unheard of for patrons to get carried away with the energy and miss their flight."
22 Jupiter Corner Galaxy Street, Makati City, Manila, Philippines
*Blind Pig on Salcedo Street, Makati has been named as one of the Bars To Watch for 2016.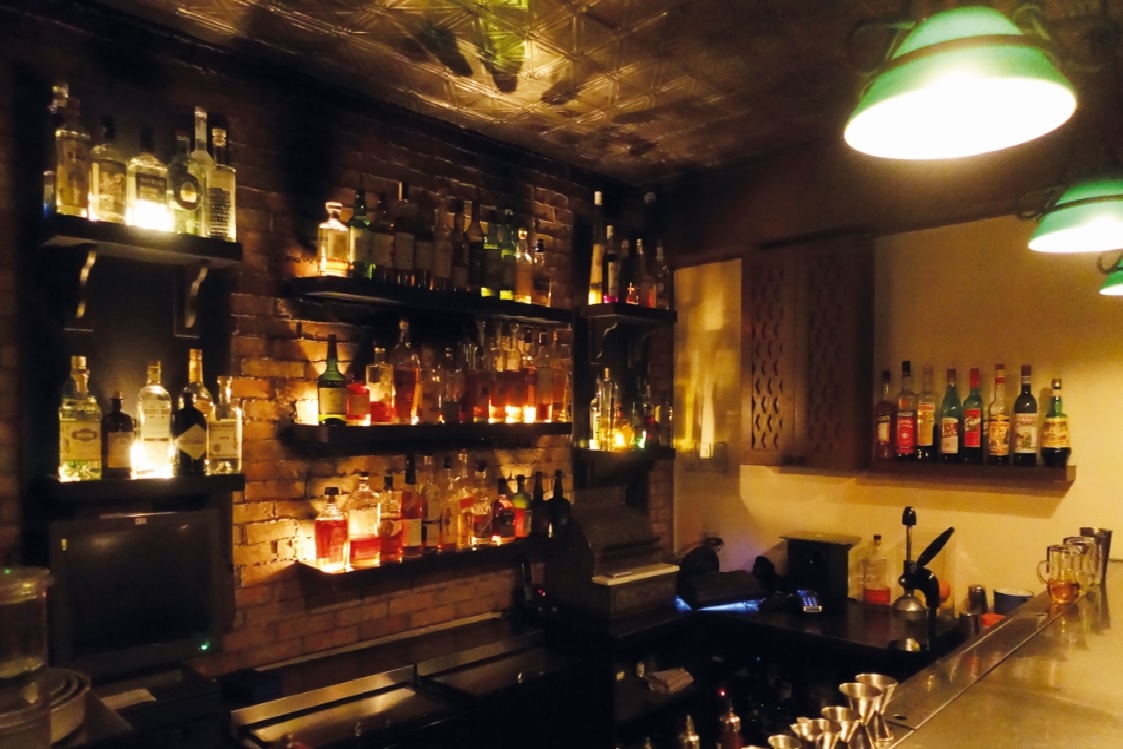 Here's what I wrote about them on the World's 50 Best Bars website:
"Blind Pig has to be credited as the first bar in Manila to ignite interest in craft, 1920s cocktails. A speakeasy with Prohibition-era cocktails (created by Michael McIlroy of Attaboy, then of Milk & Honey NYC), it is in a nondescript building and borrows some of its rules: no loud talking and no flash photography.
Congratulations to the bars for bringing pride to our country! The results are published on the World's 50 Best Bars website and in magazine form, distributed with the April issue of Drinks International magazine.
Here's the full list of winners:
#1 28 Hong Kong Street, Singapore
#2 Speak Low, Shanghai
#3 High Five, Tokyo
#4 Lobster Bar & Grill, Hong Kong
#5 Manhattan Bar, Singapore
#6 Quinary, Hong Kong
#7 Operation Dagger, Hong Kong
#8 Jigger & Pony, Singapore
#9 Union Trading Company, Shanghai
#10 Omakase + Appreciate, Kuala Lumpur
#11 Alice, Seoul
#12 Tippling Club, Singapore
#13 D.Bespoke, Singapore
#14 ABV, Manila
#15 Alchemy, Taipei
#16 The Curator, Manila
#17 Vesper, Bangkok
#18 Janes & Hooch, Beijing
#19 The Pontiac, Hong Kong
#20 Woo Taipei, Taipei
#21 Ben Fiddich, Tokyo
#22 Gibson, Singapore
#23 TCRC, Tainan
#24 Charles H, Seoul
#25 Le Chamber, Seoul
#26 Q&A, Bangkok
#27 Teens of Thailand, Bangkok
#28 Royal Bar, Tokyo
#29 Honi Honi, Hong Kong
#30 Bar Trench, Tokyo
#31 Stockton, Hong Kong
#32 Loewy, Jakarta
#33 Star Bar, Tokyo
#34 Bamboo Bar, Bangkok
#35 Union Brasserie, Bakery & Bar, Jakarta
#36 Codename Mixology Akasaka, Tokyo
#37 Bar Orchard, Tokyo
#38 Mixology Laboratory, Tokyo
#39 Zuma, Hong Kong
#40 Ounce, Taipei
#41 Maggie Choo's, Bangkok
#42 Constellation, Shanghai
#43 Anti:dote, Singapore
#44 Ori-gin, Hong Kong
#45 The Envoy, Hong Kong
#46 R&D Cocktail Lab, Taipei
#47 Mahalo Tiki Lounge, Hong Kong
#48 Sugarhall, Singapore
#49 D.Still, Seoul
#50 Hyde & Seek Gastrobar, Bangkok