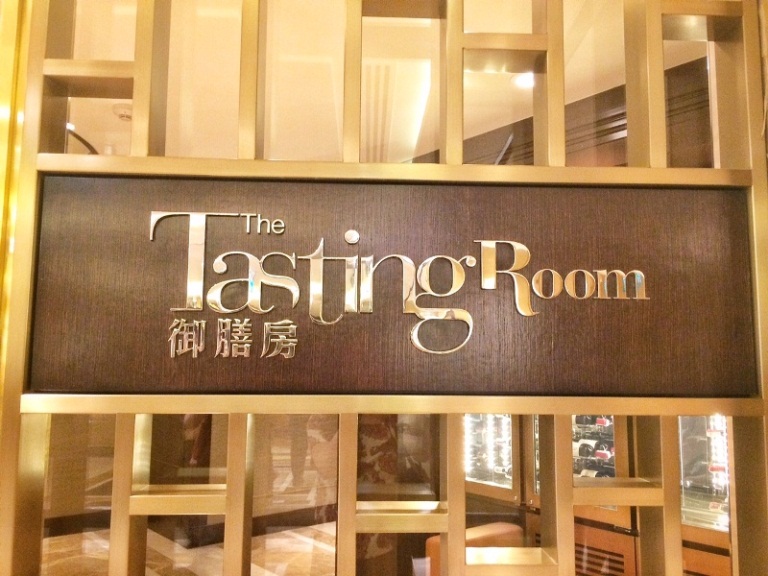 I'm not going to lie. When we did a tour of City of Dreams Manila when it opened last December 14, 2014, and I was told the concept of The Tasting Room was, well, tasting menus, I became disinterested. I mentally waved it off as "just another hotel restaurant" that's probably going to try to impress with some overpriced imported (insert kind of beef from Japan/Australia/USA here) that's bland as paper and tough as a doorstopper — yet people will pretend to like it anyway because the place is "in a high-end hotel."
However, when Lifestyle Asia editor in chief Anna Sobrepeña told me that she had tried the Michelin-starred restaurant by chef Guillaume Galliot in Macau (also at Crown Towers in City of Dreams) and said, "It was amazing," I did a 180-degree turnaround.  Underneath her slim physique, Anna is a big foodie and I trust her taste a lot. So I made it my mission to check it out.
At the helm of the Manila kitchen is French chef de cuisine William Mahi, who trained extensively in France, and worked at the two-Michelin-starred Spondi in Athens before coming here. On the floor is French restaurant manager Damien Planchenault, who explained, "From the a la carte menu, guests can create their own five- (P3,200++), six- (P3,600++), seven- (P4,200++), eight- (P4,500++) courses, giving them the comfort of choosing their own food."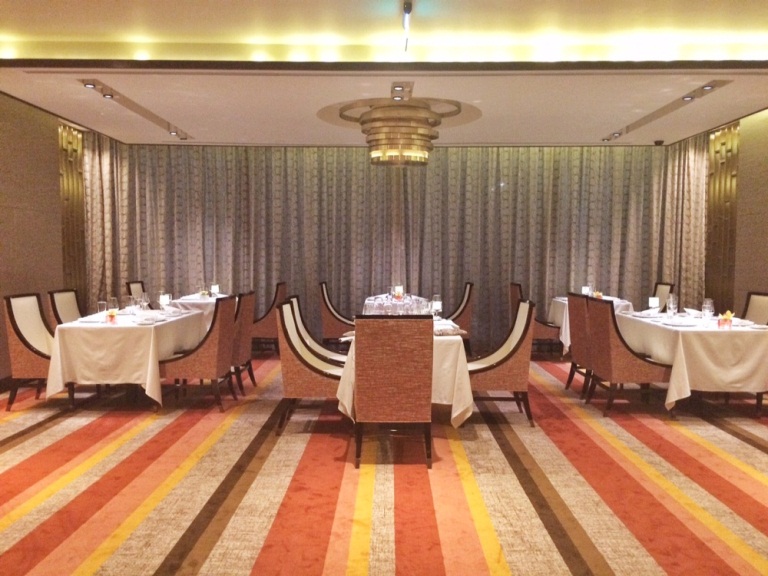 Damien does not want to describe Tasting Room as "fine dining" as it puts people off, but rather as a "casual dining experience with European haute cuisine."
Tasting menus to me are like journeys. And this one started off with a bang, in the form of something so simple: nori butter. It's like the freshness of the ocean was whipped into a spread so delicate that I smothered most of it repeatedly onto my olive bread until it was all gone. (My lame excuse to my companions: "I need carbs since we're having wine.") The amuse bouche came in one-bite wonders of goat's cheese topped with caramelized pork flakes, foie gras lollipops and limoncello jelly — progressing from light to decadent, and then cleansed by a digestif — almost like a mini-meal on its own!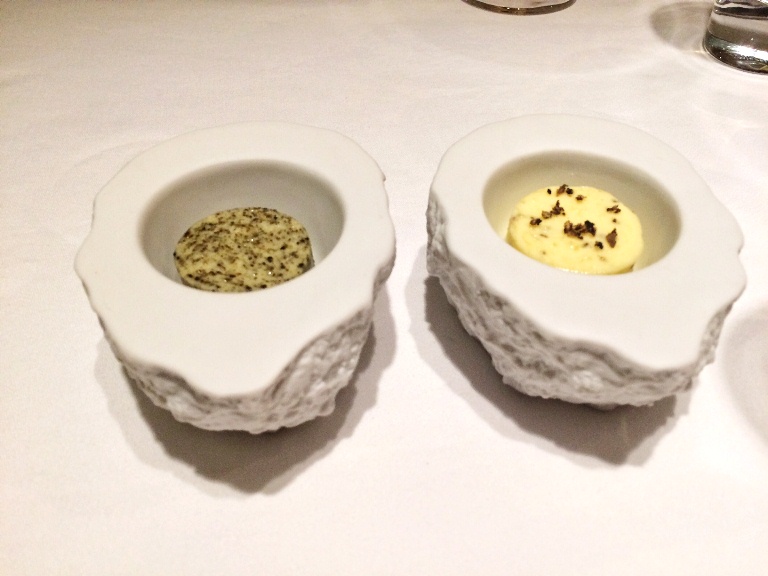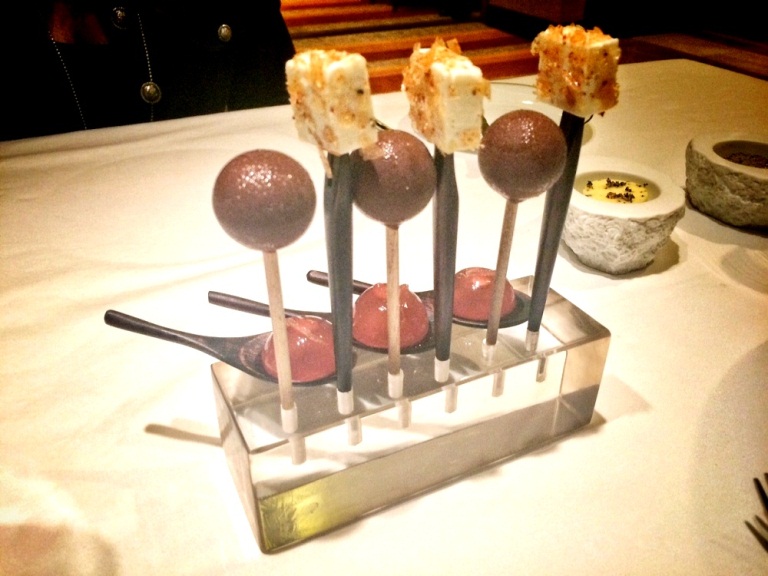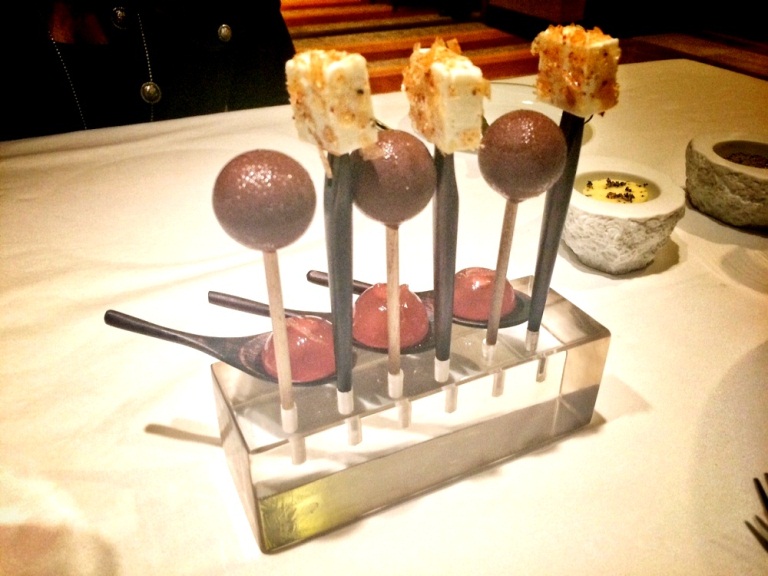 When our attentive server, Gigi Varua, a licensed sommelier, set the first course of duck liver terrine down, I thought it looked like art on the plate. It turned into a beautiful explosion of flavors starting with the spicy red wine jelly it's encased in — a touch of sweetness but also to temper the fat — further enhanced by strawberries, apples and pears that came in the form of itty-bitty macarons, marshmallows and jellies — quite a fun party in the mouth.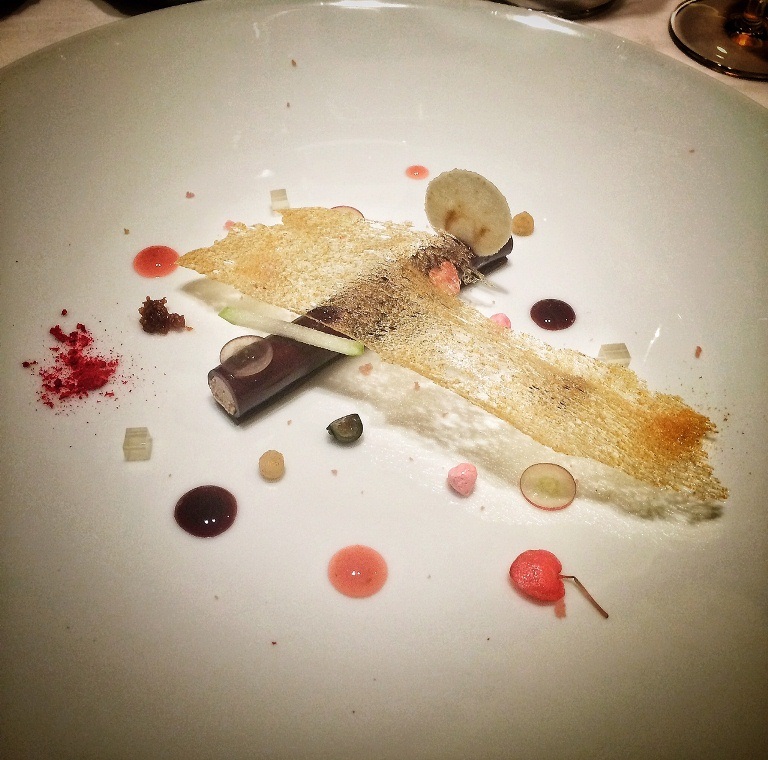 The 52-degree egg will catch anyone's attention because of the freshly shaved truffles from Perigord (and Iberico ham and porcini powder — it's inevitable, truffles are always the star!). But digging in you will find that underneath this quivering egg cooked in olive oil for an hour are potato foam, caramelized onions and bacon that's rich (cue Chablis here) and comforting — that emerged as a unanimous favorite. (Designer Rajo Laurel revealed this was his favorite dish, as did Crown Towers general manager Brett Hickey.)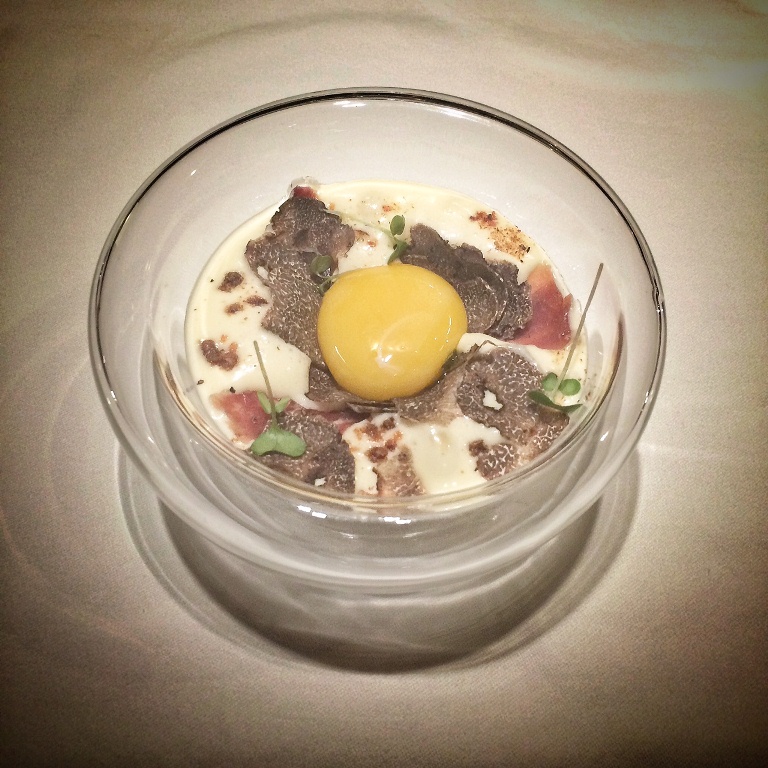 Salmon marinated for 60 hours resulted in the perfect kind — pink, moist and fleshy. The simple calamari is extracted quite meticulously, from body (pan-fried) to tentacles (deep-fried tempura style). French farm pork belly is cooked confit-style in low temperature, topped with crispy pig trotter in caramelized onion — a heart attack waiting to happen — so do temper it with the tomato confit it is served with, or perhaps a glass of the 2008 Clarendelle from Pessac-Leognan. According to Damien, they are the only ones in Manila pouring this particular Clarendelle variety.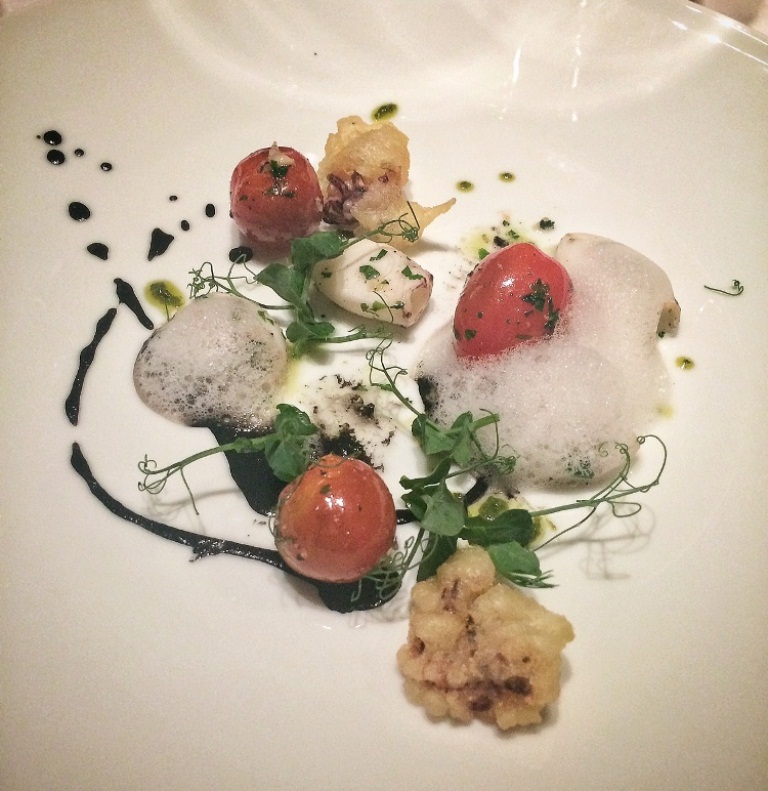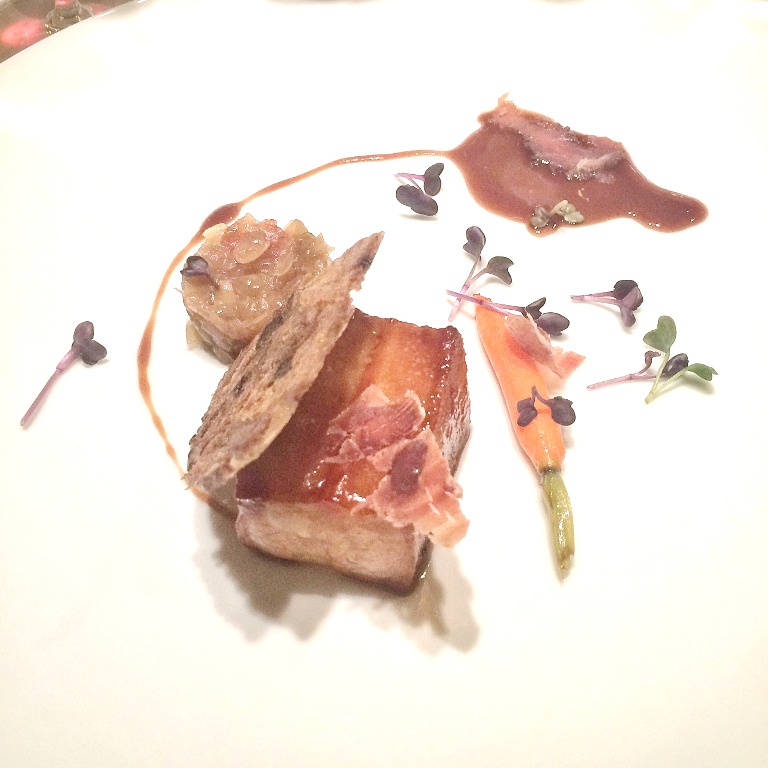 Three hours later, all of that, plus a nice mille-feuille and some cheese stuffed into my belly, I stood up, very satisfied. It was an extremely enjoyable dinner, with a finesse I have not seen in the Philippines in a while. I really hope they keep up the consistency as we have a dearth of this in the country.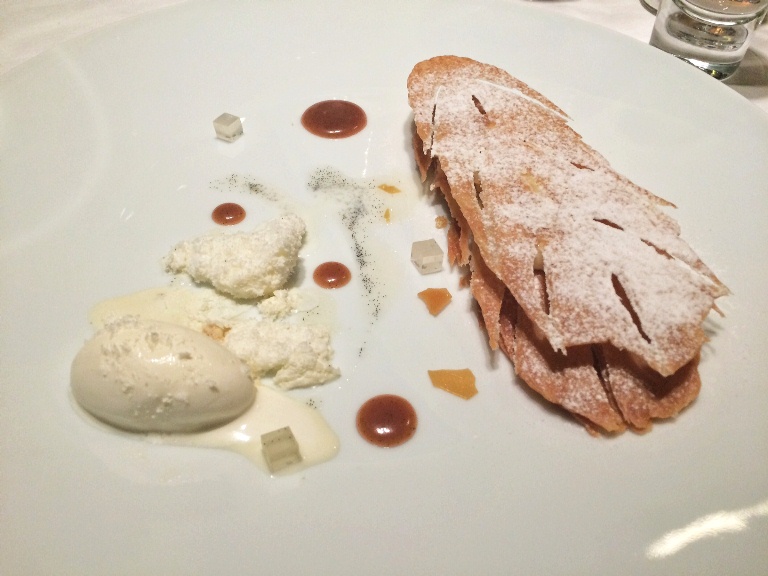 And sorry, Damien, I need to disagree with you — the Tasting Room puts the "fine" back in dining.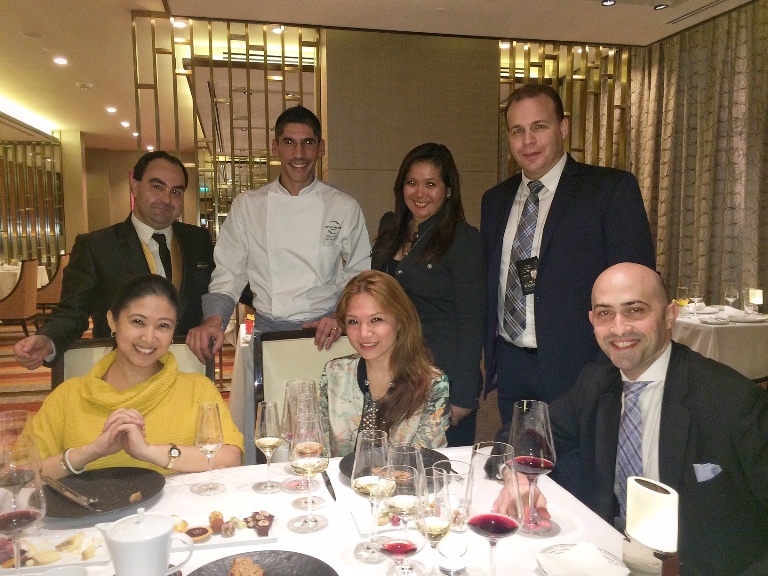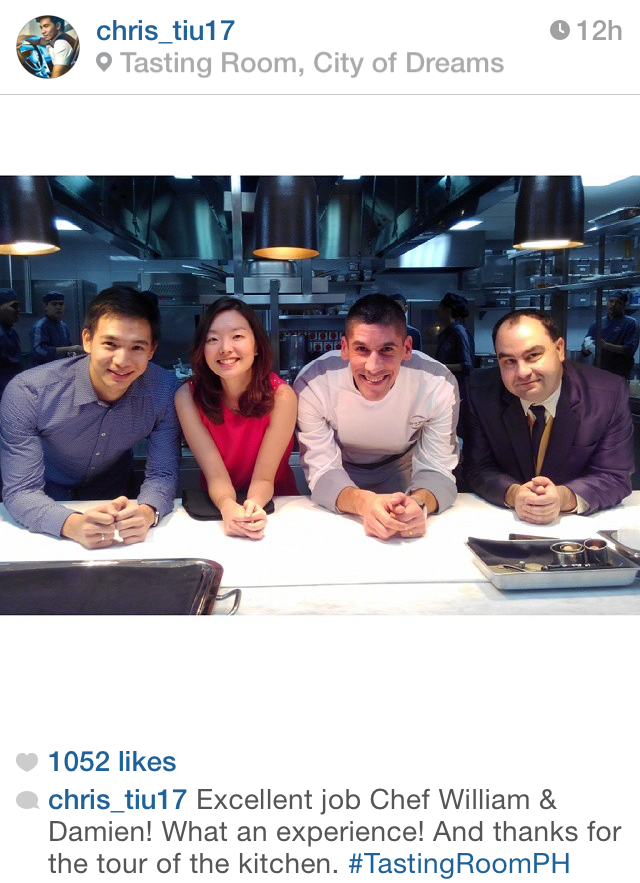 Tasting Room is open daily from 6 p.m. to 11 p.m. For reservations, call 800-8080.
(The original version of this article was published in my Philippine Star column last December 25, 2014).