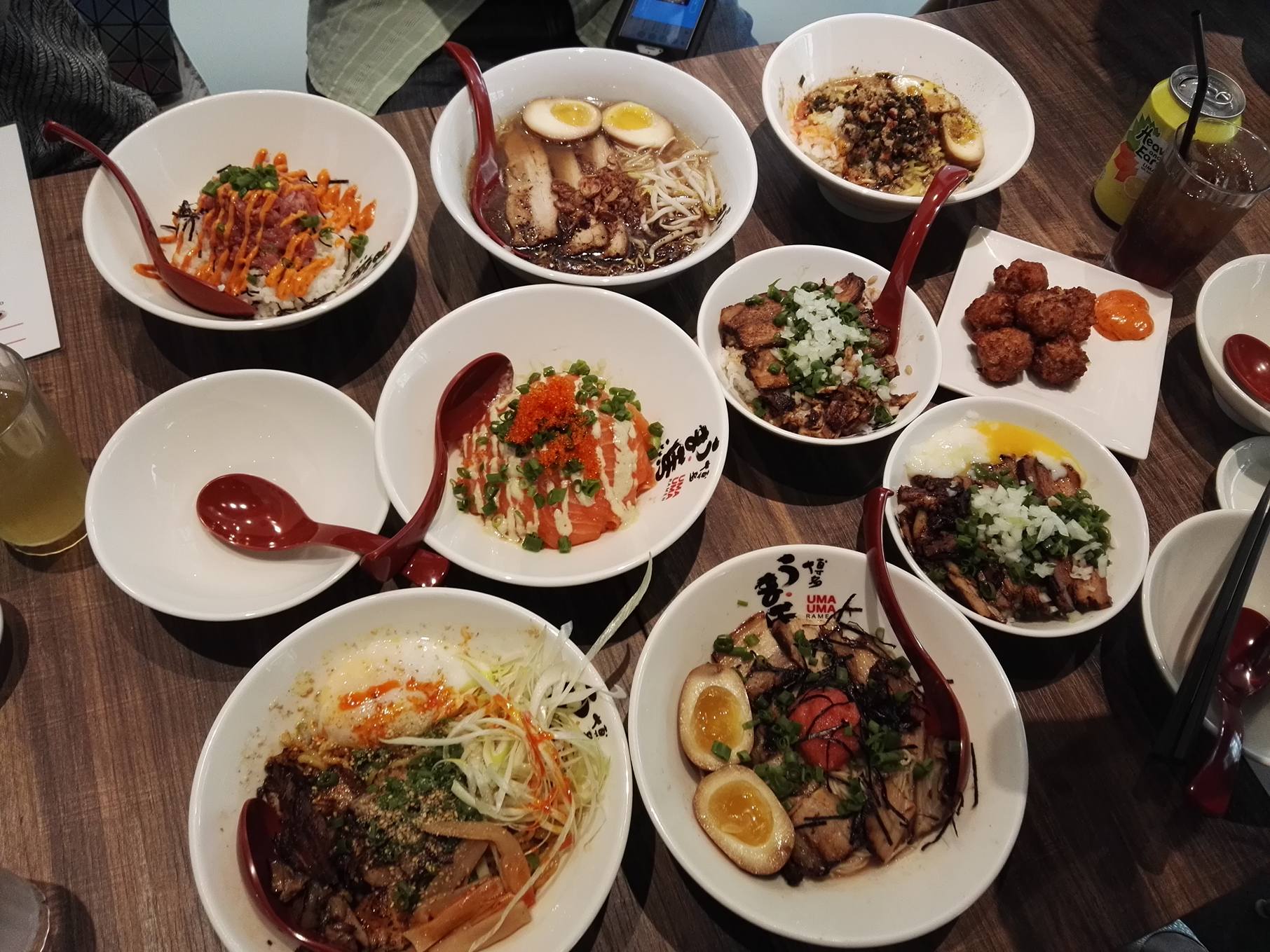 Raymundo Yu was dining at Elena Arzak's restaurant in London, Ametza with Arzak Instruction at the Halkin Hotel. The Filipino-Chinese businessman based in Singapore was chatting about his country of residence with his dinner companions. A couple of hours later after dinner, Elena herself, whose eponymous restaurant in Spain is ranked the 17th best restaurant in the world and holds three Michelin stars, comes up to him. "I overheard that you're from Singapore. I know a guy from there.. his name is Russell Yu." Raymundo looked at her, "I know Russell very well.. he is my son."
To have been singled out like that by one of the world's best female chefs herself shows recognition and respect to a restaurateur who has an influence on his country's food and beverage scene.  Russell Yu is a 30-year-old Chinese-Filipino, born and raised in Singapore. He and Ignatius Chan (of Iggy's fame) developed Iki Concepts, which has under their umbrella group in the Lion City: the high-end Kaiseki Yoshiyoku, craft cocktail bar Horse's Mouth, and Uma Uma Ramen, which will be opening in the Philippines—more specifically, in Manila at the new SM Conrad, this June 15, 2016.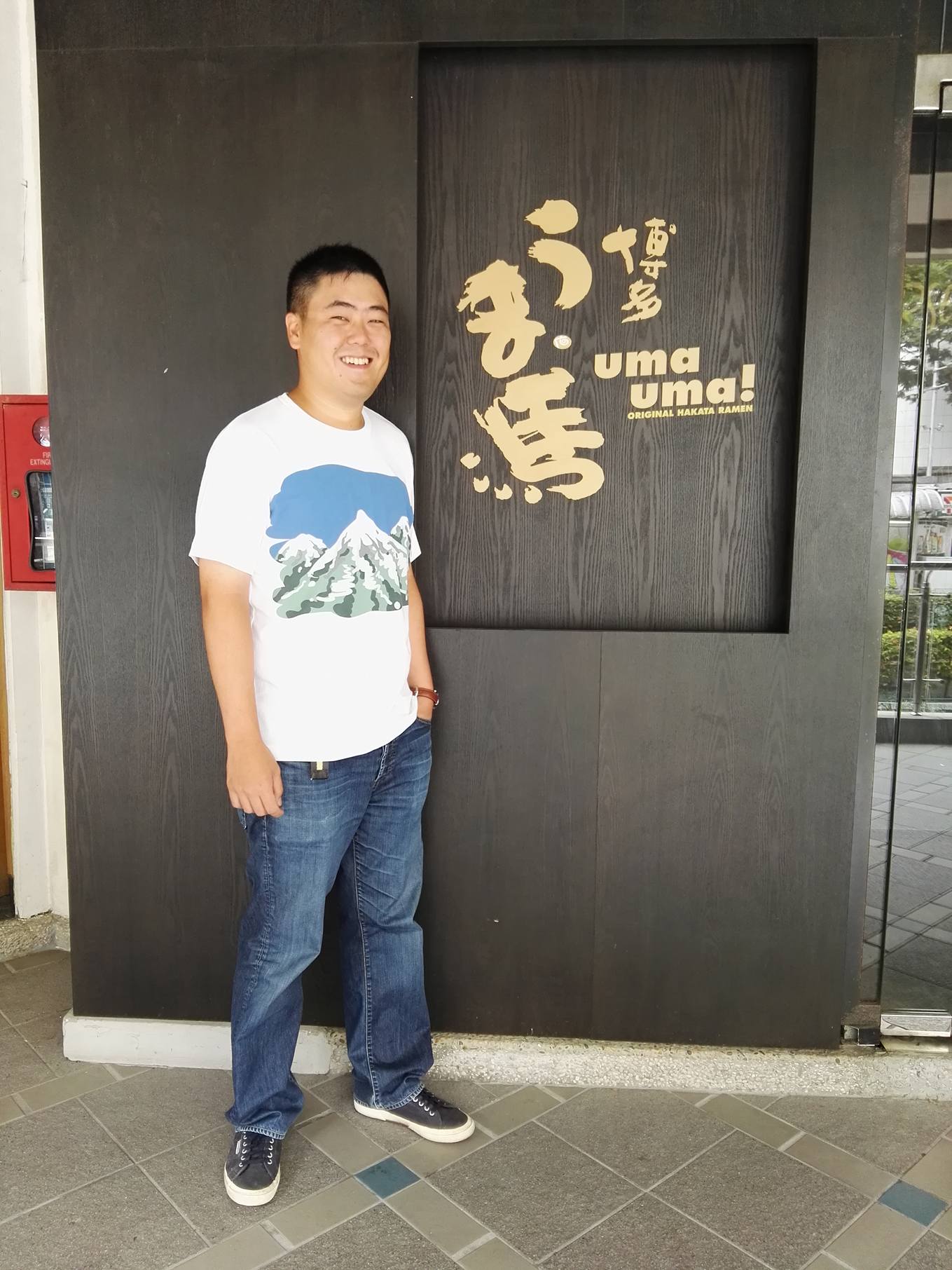 Originating from Fukuoka, Japan, Uma Uma Ramen has more than 60 years of ramen-making experience behind them. Its name originates from "Wu Maru", a ramen shop established in 1953 by the father of Uma Uma Ramen's current President, Masahiko Teshima. Upon taking over "Wu Maru" in 1994, Teshima renamed the venture "Uma Uma Ramen"; a play on the original name of the restaurant as well as a pun on the Japanese word for "tasty". 
In Singapore– their first franchise outside of Japan– Uma Uma has two branches: 1)  Forum Mall on Orchard Road– also where Horse's Mouth and Kaiseki Yoshiyoku are located– is the home turf, with moodier, more traditional interiors, designed by Asylum. This branch is more basic; it serves just ramen and donburi (rice bowls).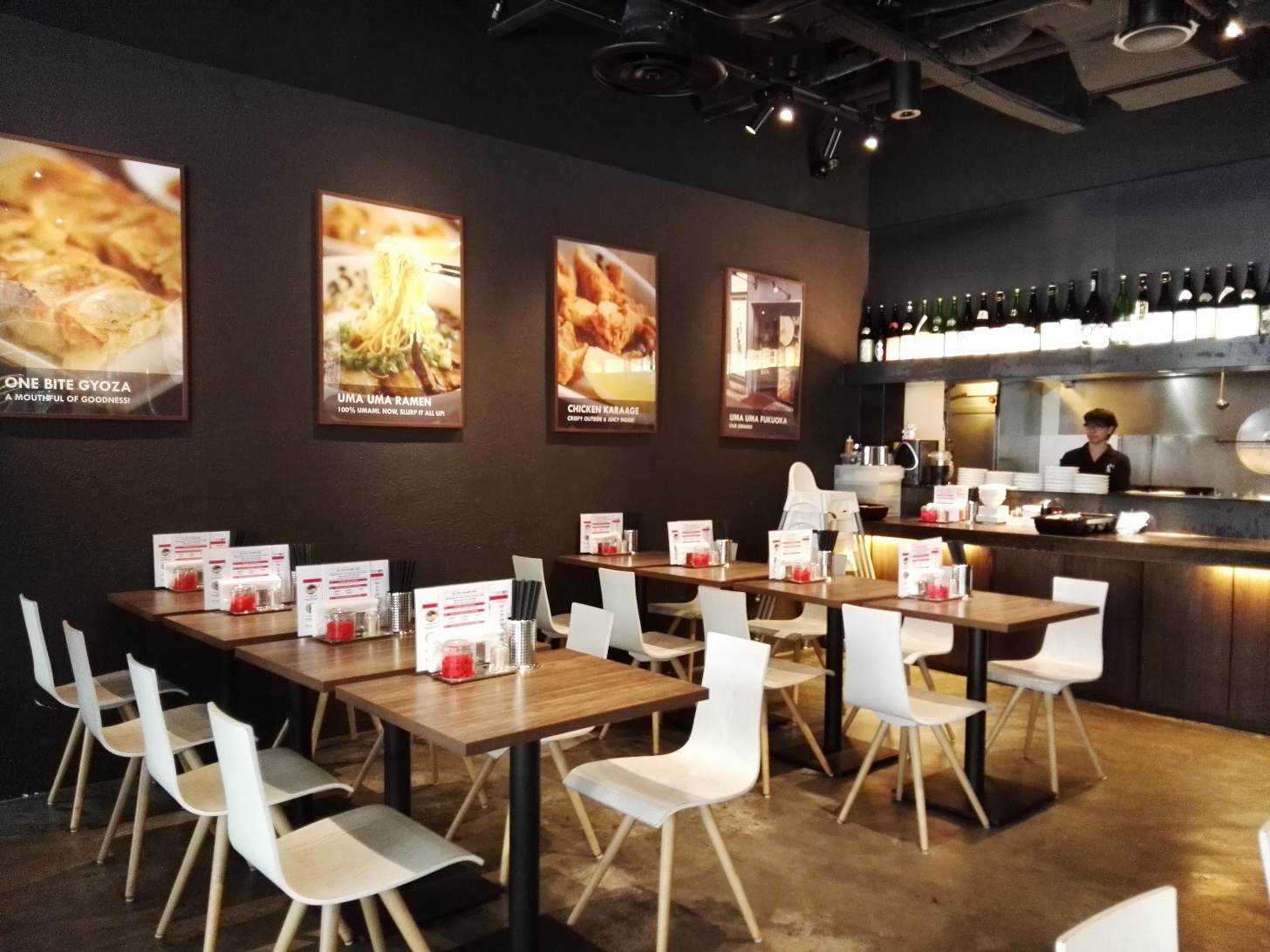 2) Millenia Walk houses an izakaya-ramenya, a more modern concept, which also features a counter top bar, designed by Avid (the same folks who built dermatologist couple Dr. Z and Aive Teo's residences both in Singapore and Manila). This branch has the whole lot– ramen, rice bowls, yakitori, cocktails (how impressive to see prohibition cocktails like Last Word and Scofflaw in a ramen place– thanks to their Horse's Mouth linkage.)
The good news is that Horse's Mouth head craftsman Johan Foong will be flying in to the Philippines to do the cocktails for Uma Uma Manila—so that's something to look out for!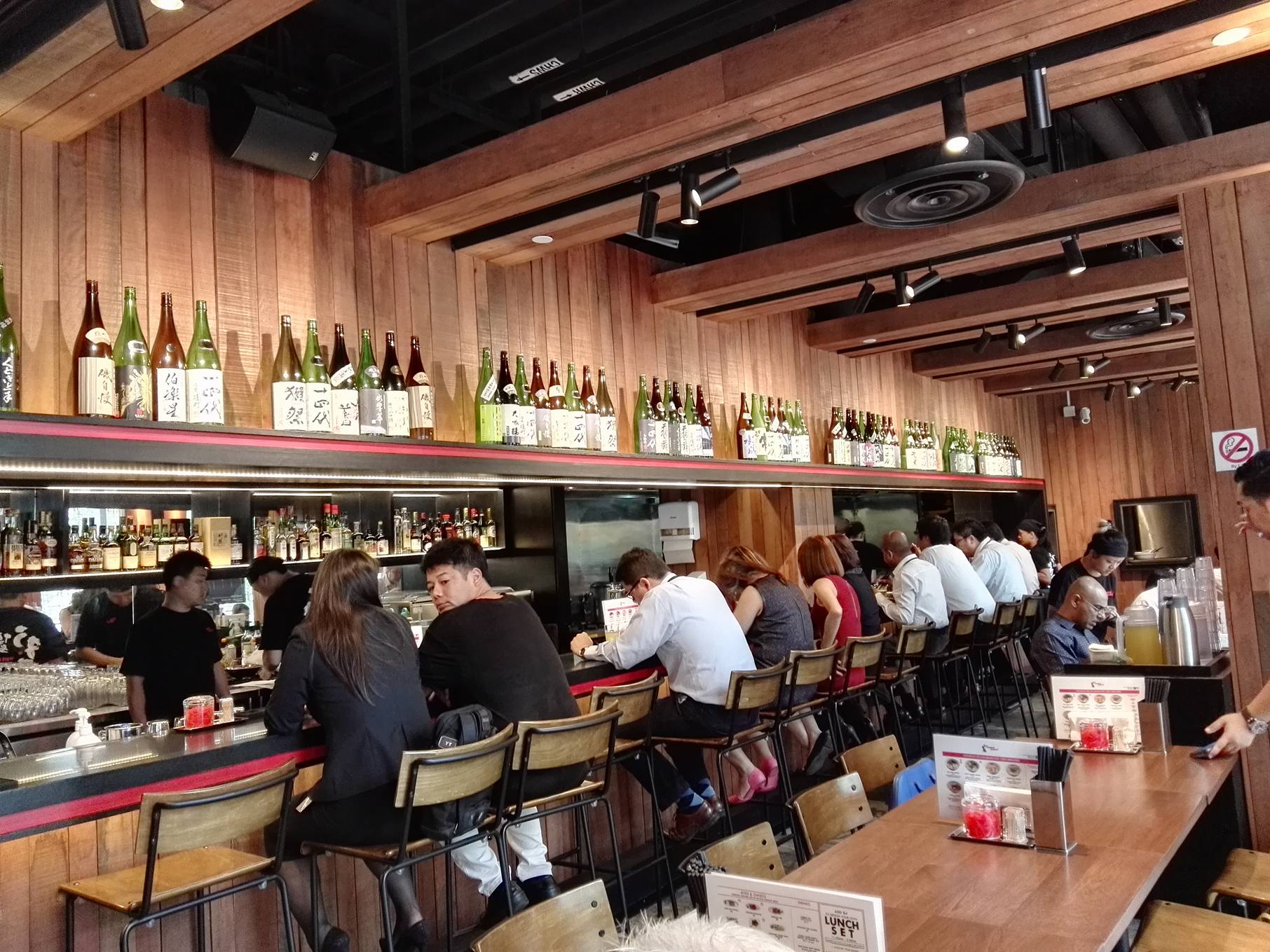 So another ramen place to open in Manila, I hear you say.. what makes this one different from the rest?  Well the most distinguishing factor is NO MSG. Uma Uma's ramen is all from pure umami. The broth is made primarily from pork bones. These are cooked over high heat for between 10 to 12 hours to unlock the flavors held in the bones into the broth— hence to MSG needed to enhance the flavors! I, for one, am allergic to MSG and didn't feel the uncomfortable symptoms of puffiness and extreme thirst when I ate in Uma Uma Singapore both times!
Here's what to expect for the upcoming Uma Uma Manila at the new SM Conrad:
1) The 200sqm space will have on their signature RAMEN on the menumenu: Uma Uma Ramen, Spicy Chasiu Ramen, Mazesoba Chasiu– my personal favorite–, Tan Tan Mien. They will also be launching their Sakura Ebi Ramen in Manila. Ramen bowls will be priced below PHP400. (Shoyu will be imported (from Fukuoka) but they will use local ingredients as much as possible.)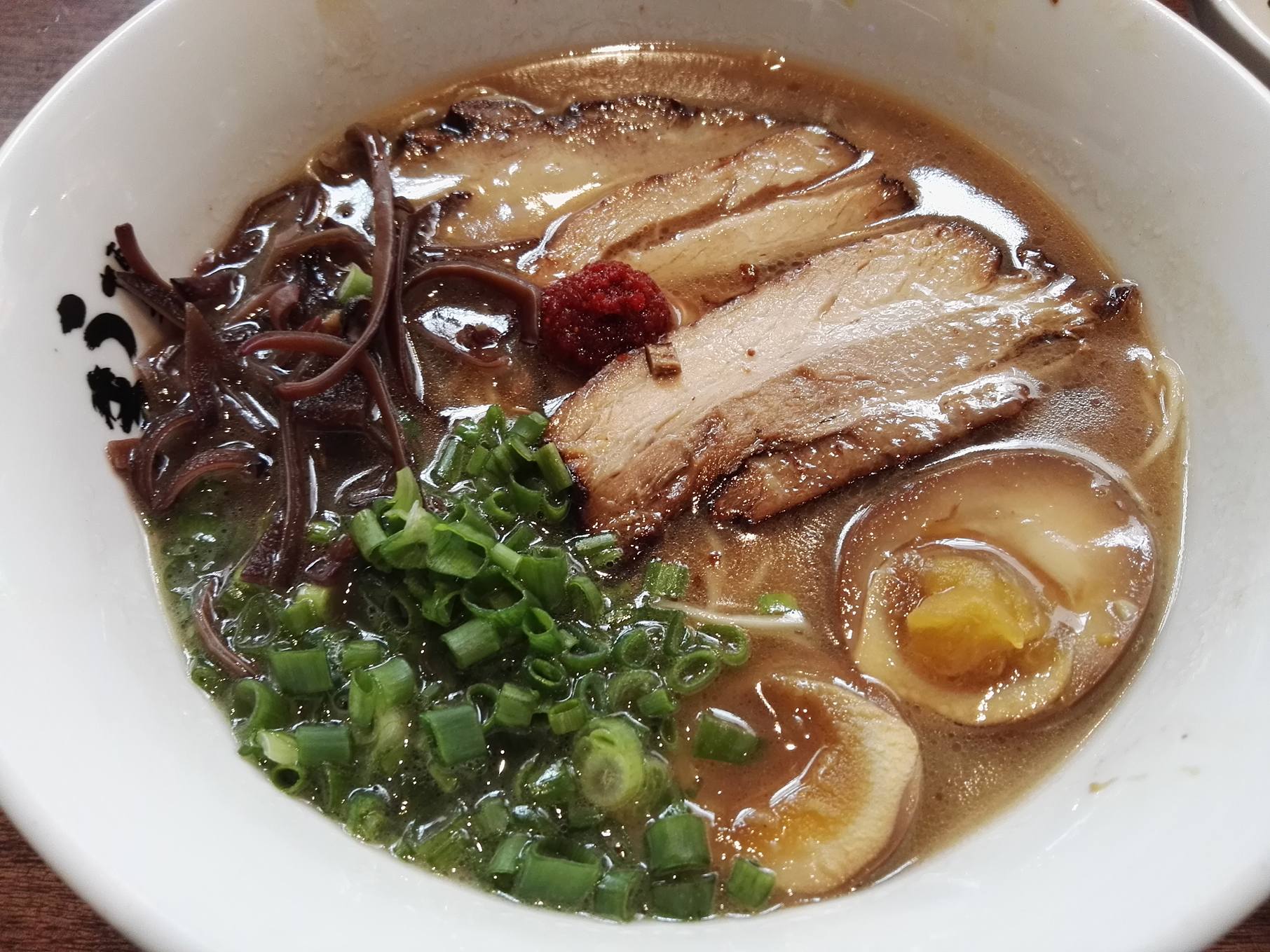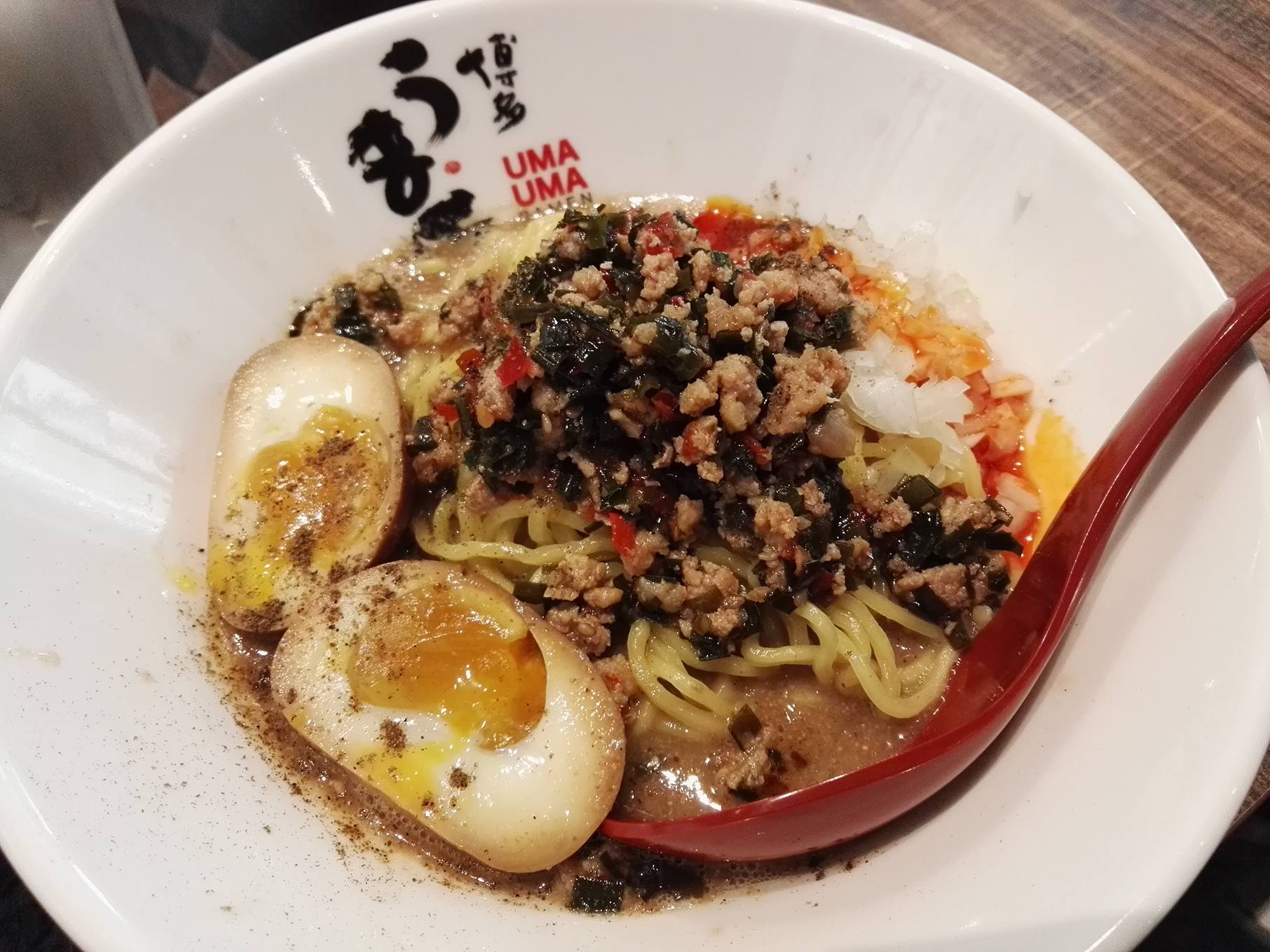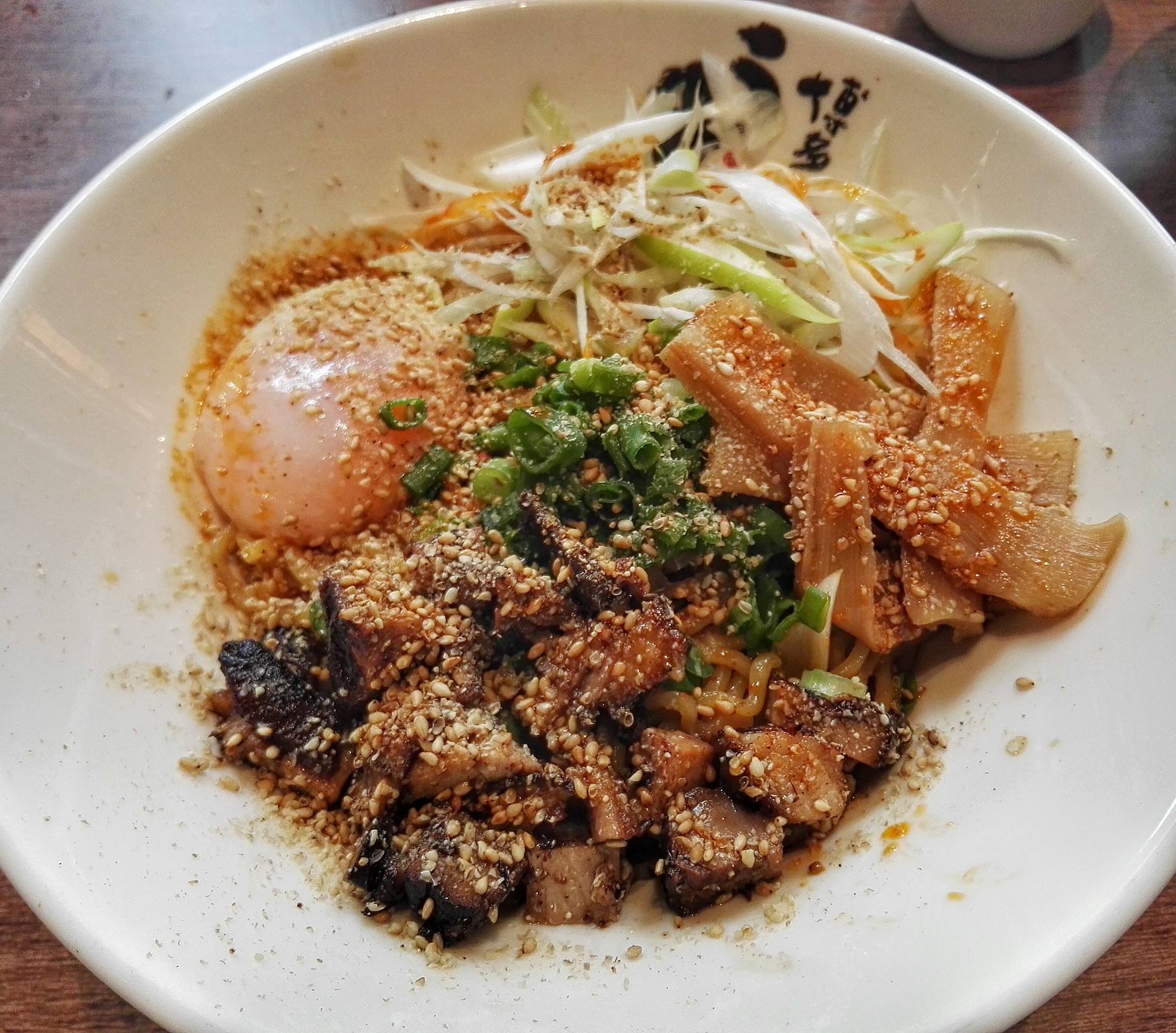 2) They will also be offering the full Uma Uma experience, with donburi and rice bowls (ranging from PHP170 to PHP200) and side dishes like gyozas, chicken karaage, etc. ranging from PHP120 to PHP160.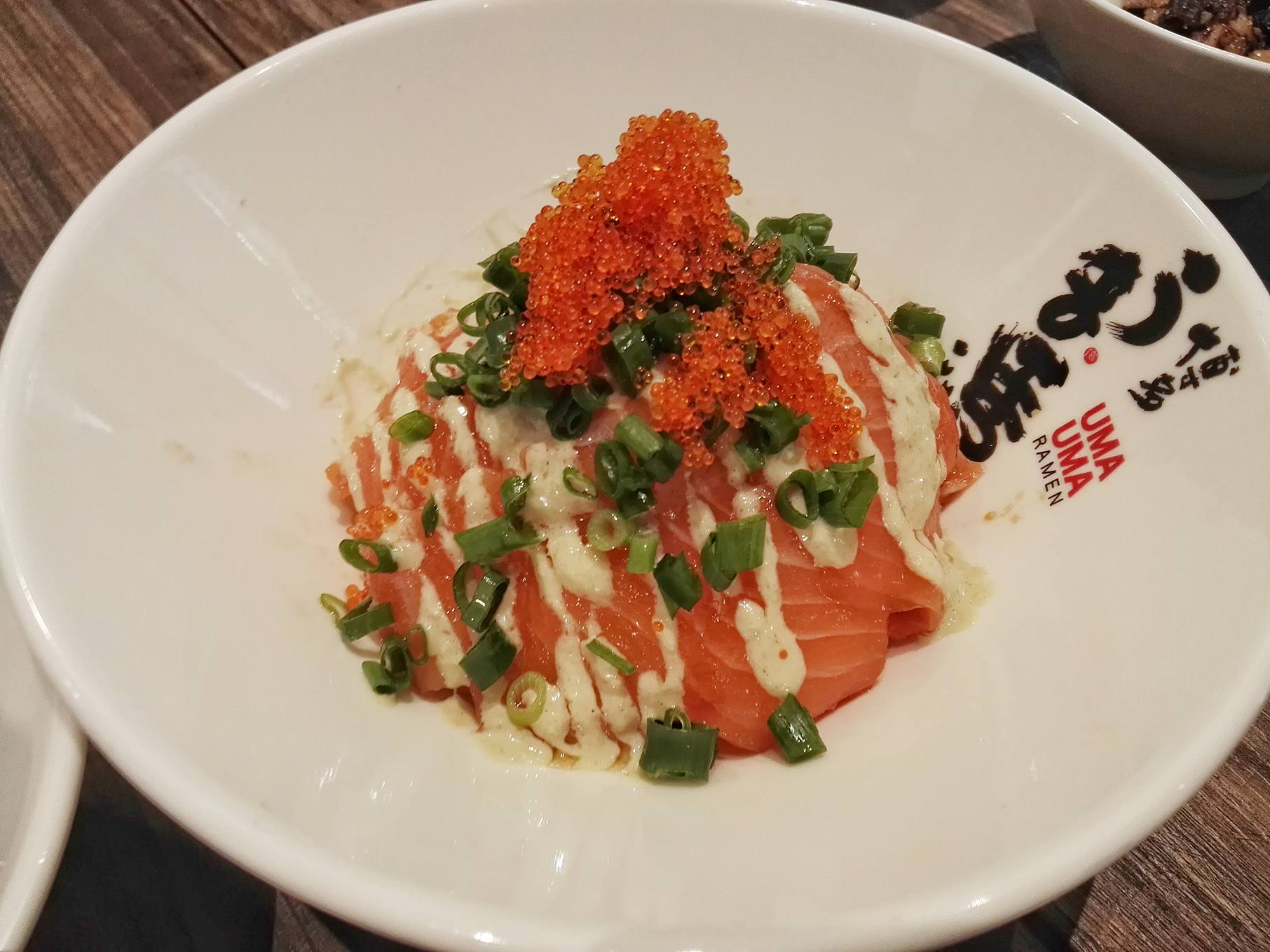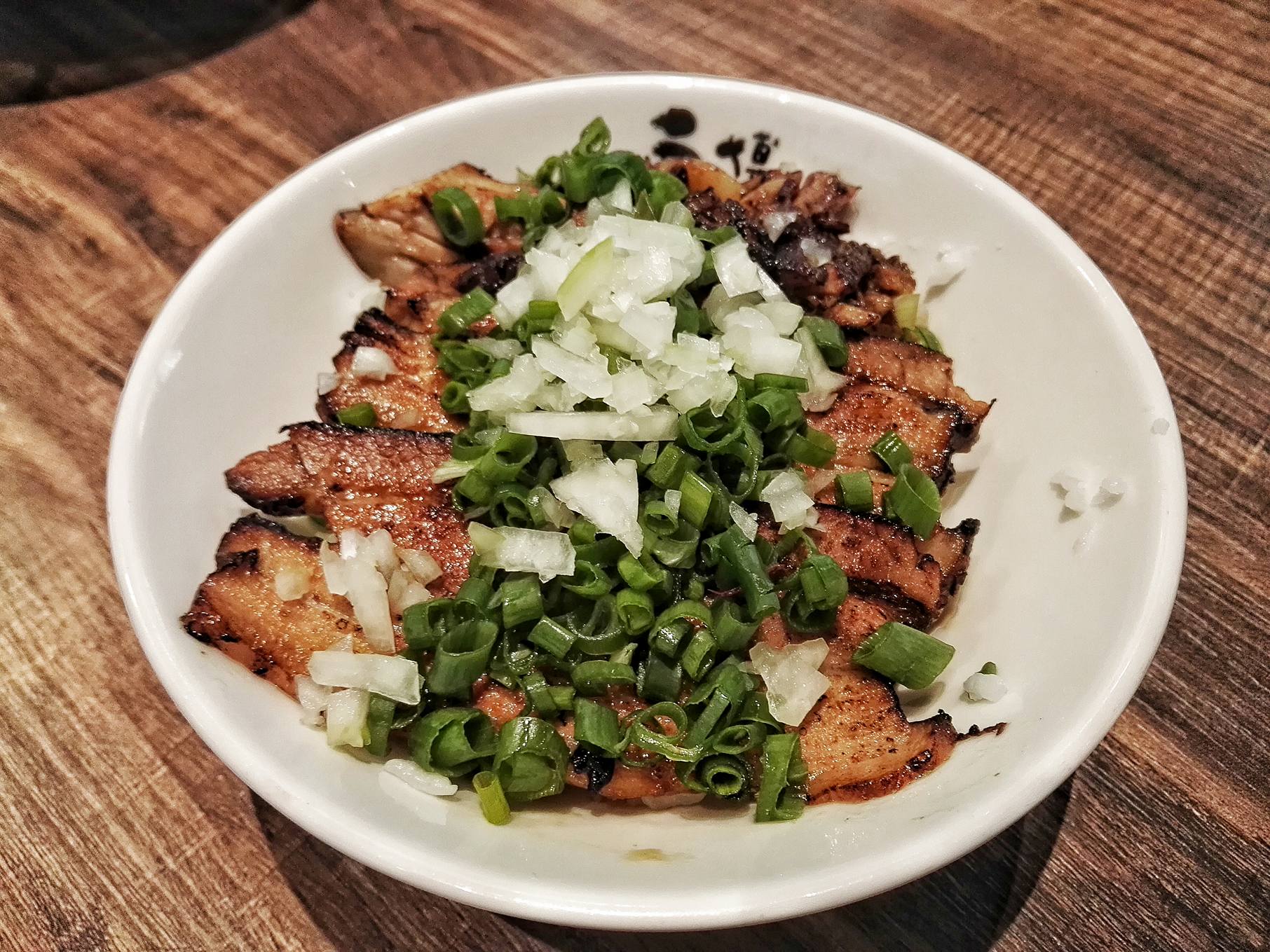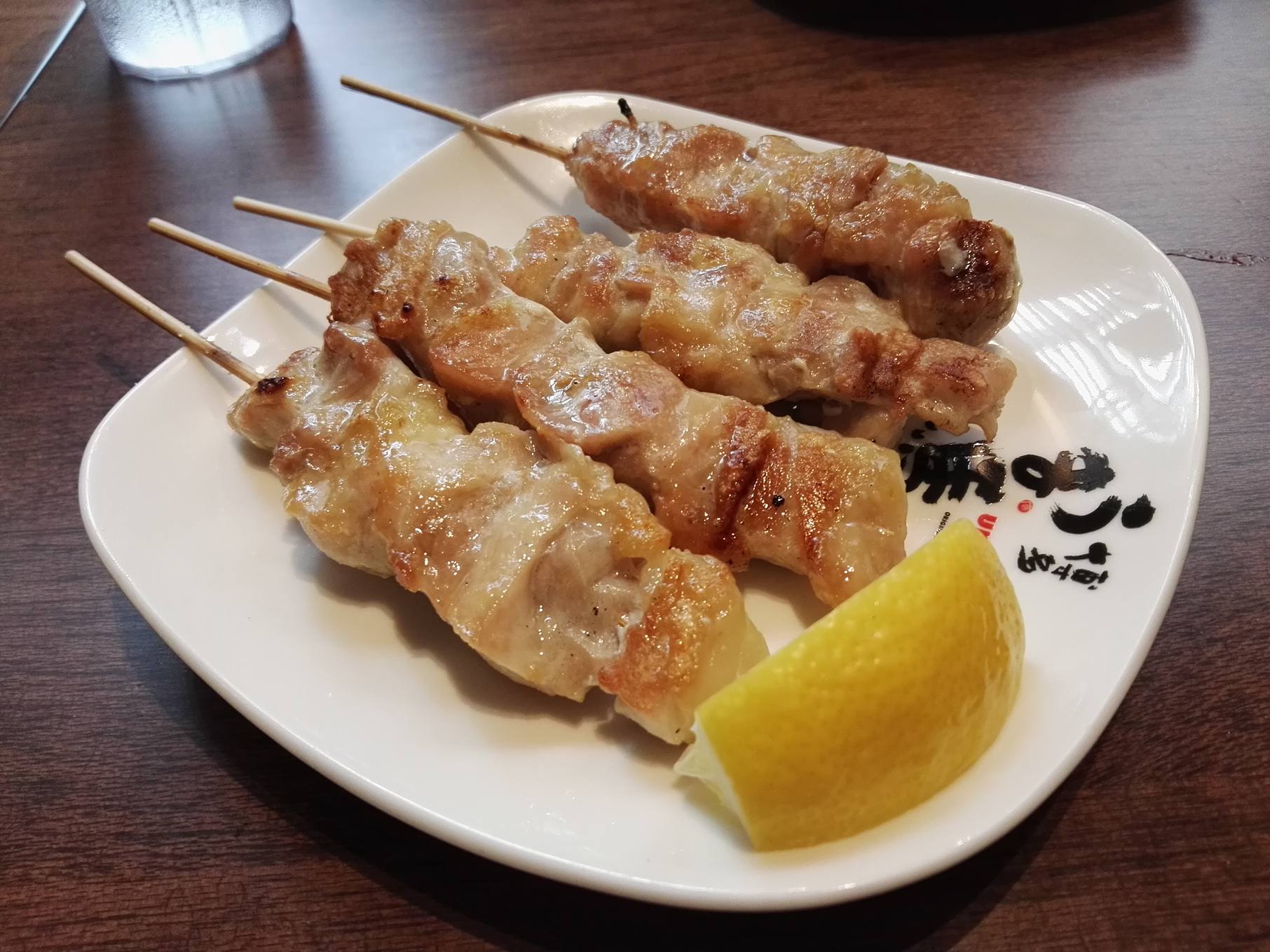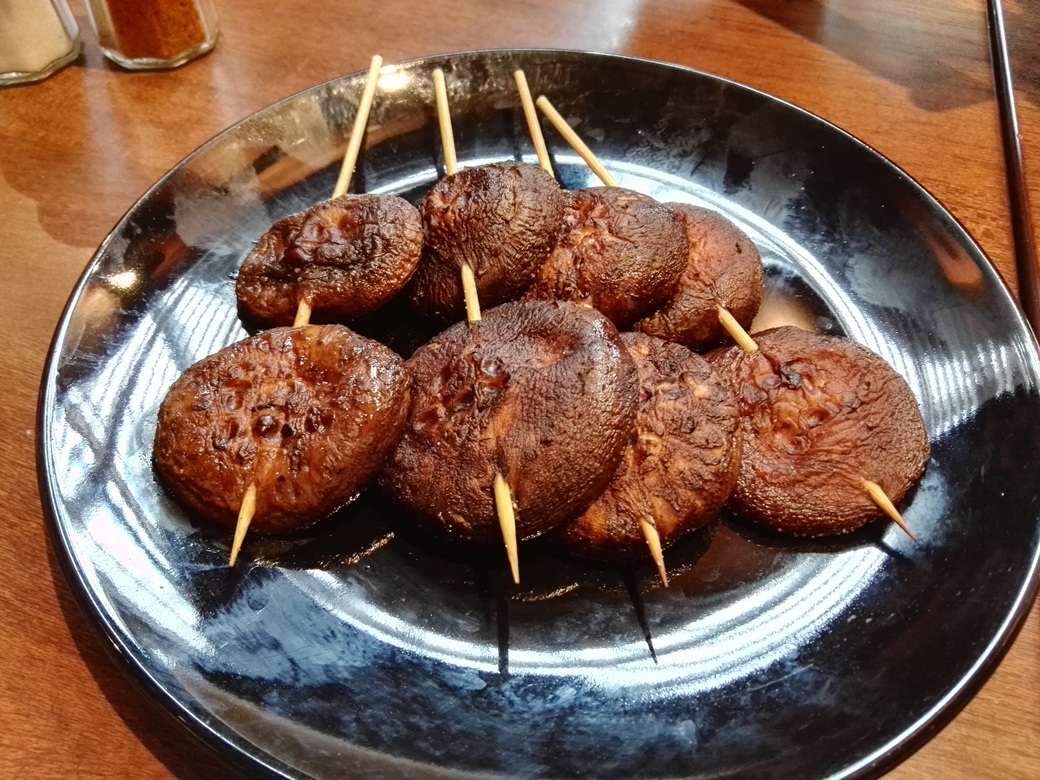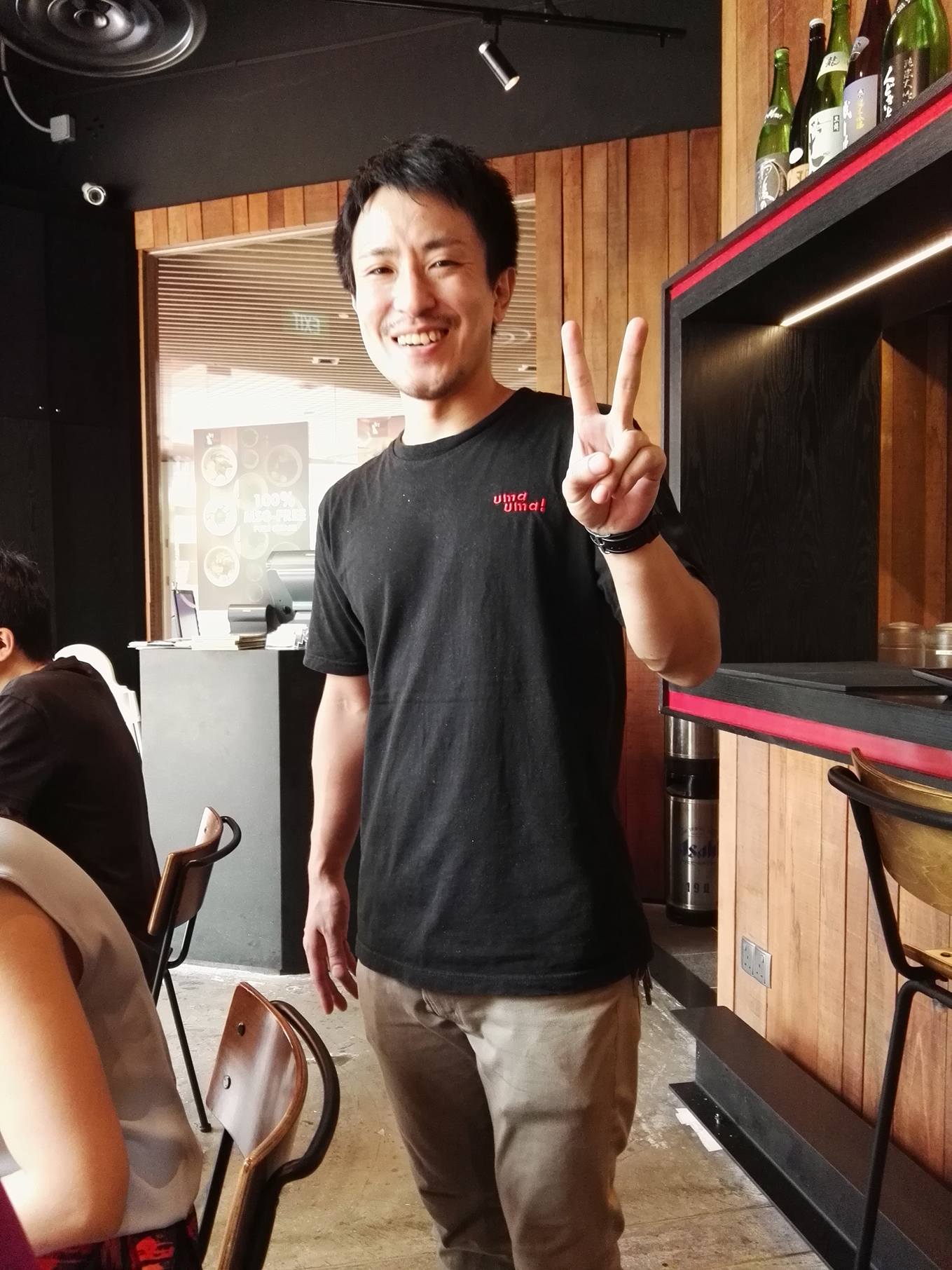 3) Horse's Mouth craftsman Johan Foong will be in the country to create the cocktails at Uma Uma in Manila. I loved his cocktails at Horse's Mouth in  Singapore, so I have no doubt these ones in Manila are going to be amazing. According to Russell, they will have two food-driven cocktails to be served, a wagyu fat-washed Bloody Mary with salted egg rim; and a drink along the lines of green mango margarita with bagoong.
In the meantime, while we are waiting for them to open, here's a little "taste" of some of Johan's delicious cocktails at Horse's Mouth in Singapore to give you an idea: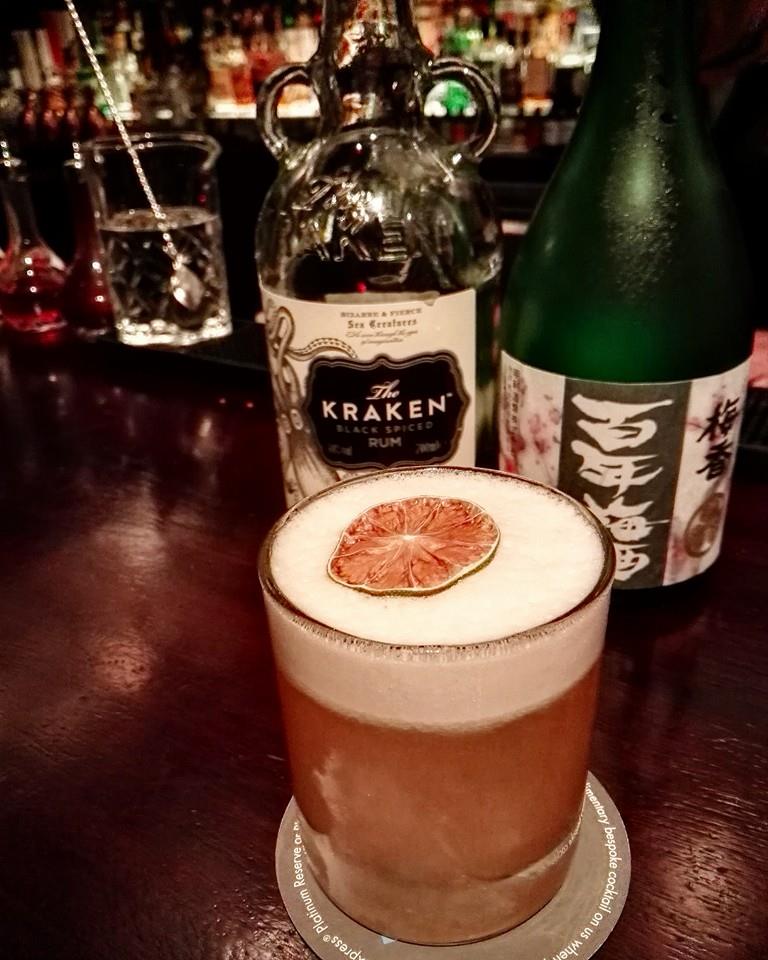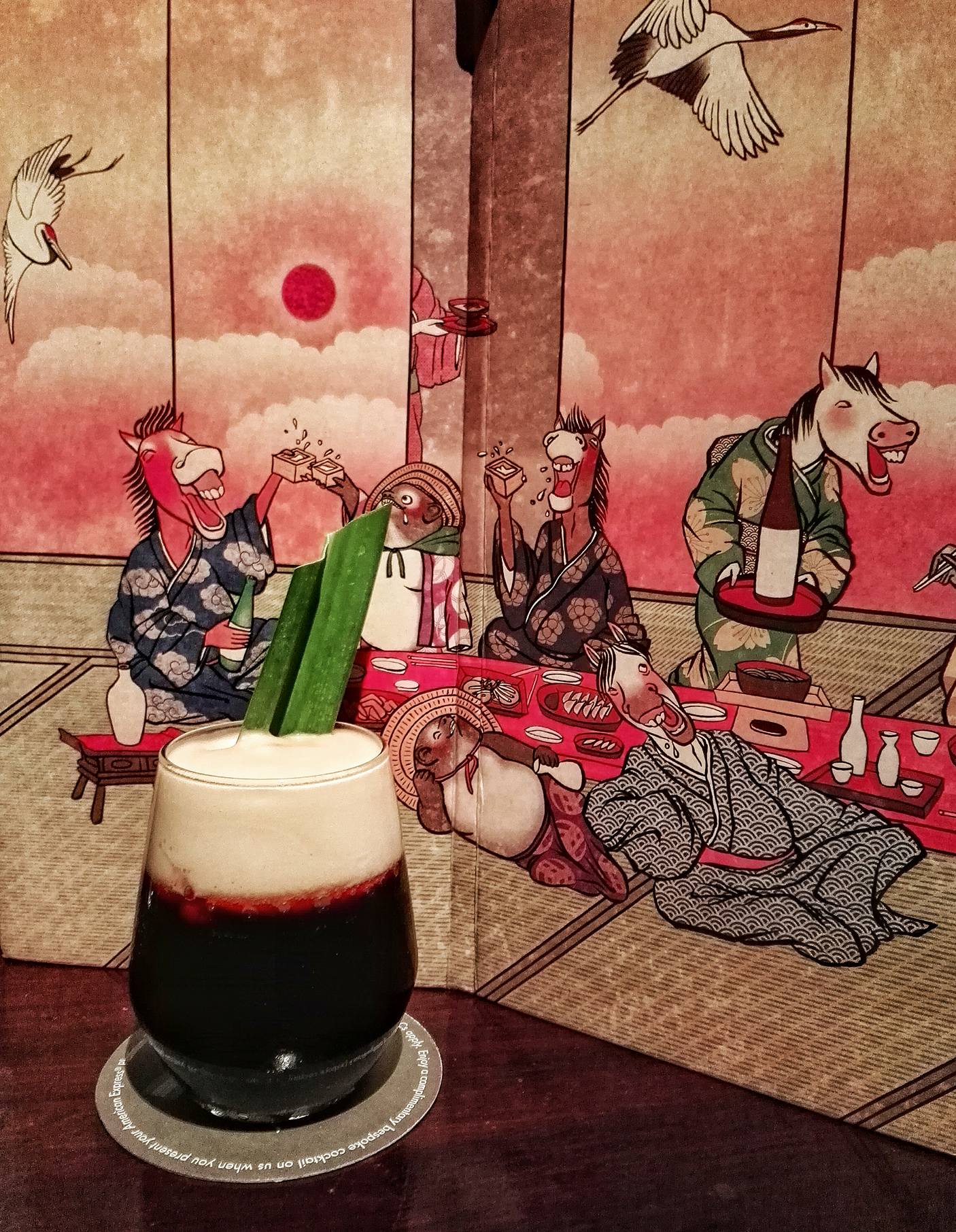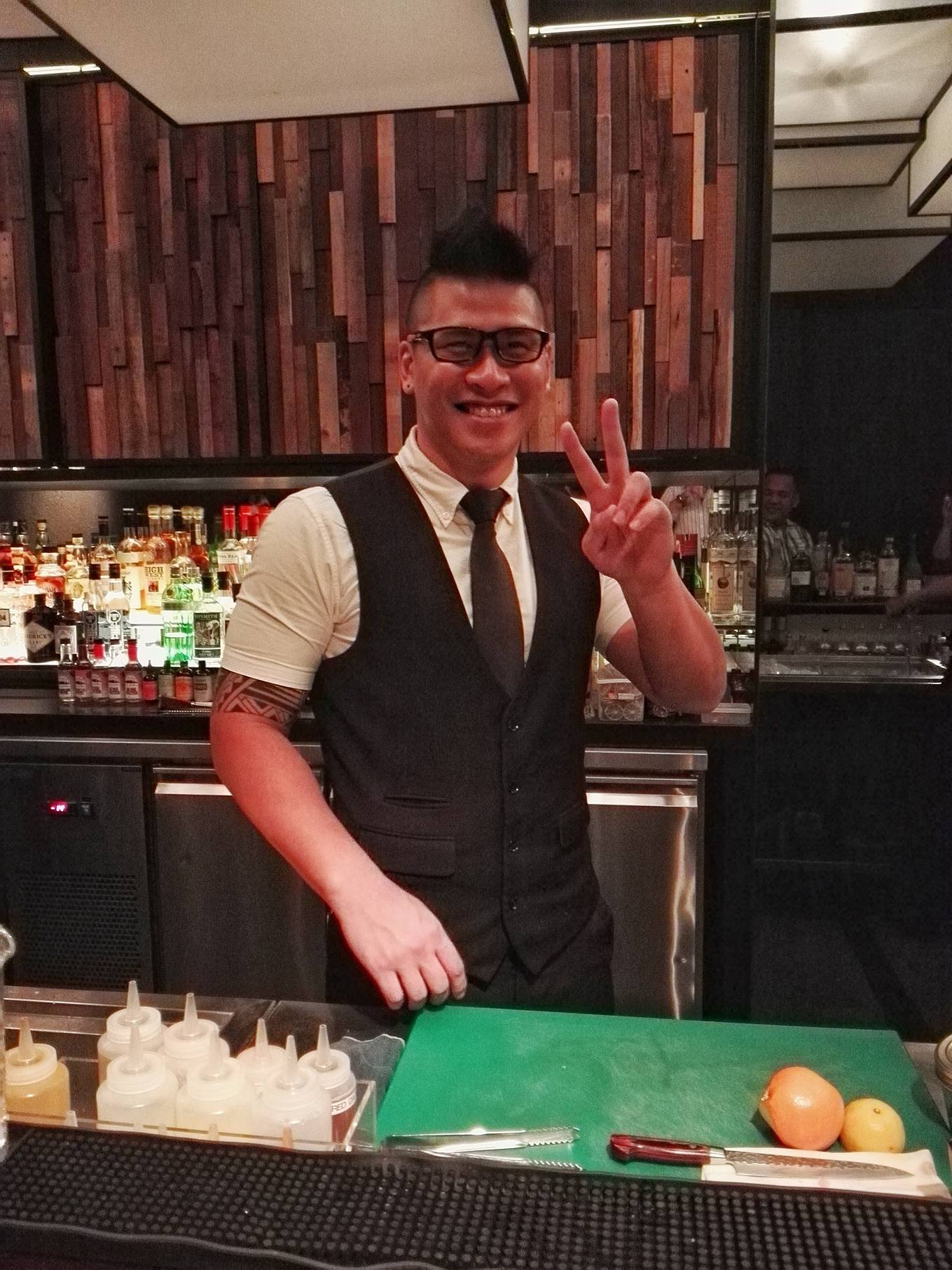 **
My dear friends Anton Diaz (Our Awesome Planet), Jin Perez (Jin Loves to Eat) and I (CherylTiu.com) had a wonderful time experiencing Uma Uma in Singapore with the Iki Concepts family, represented by Zhongyu Luo, and of course Russell Yu (here we are eating durian at Russell's residence during one of our down times.)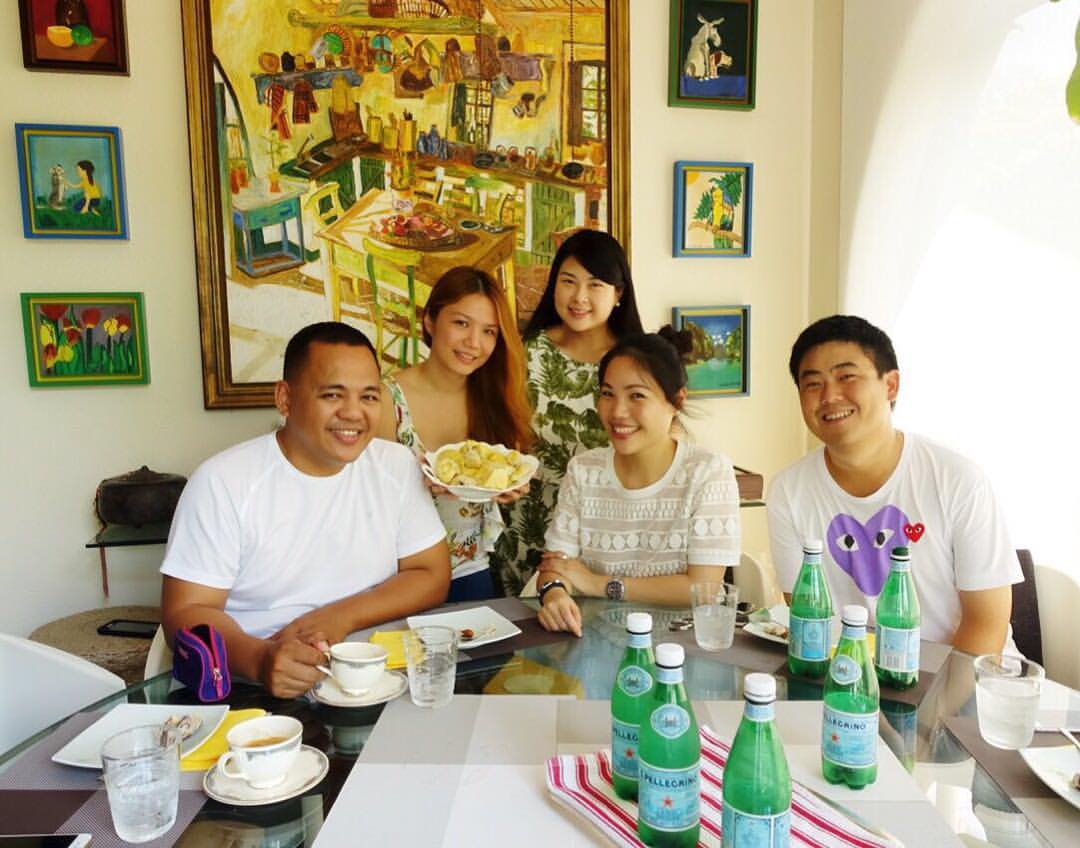 And.. if we're not enough for you (ha!), Mugaritz legend, THE Andoni Aduriz was himself at Uma Uma Singapore not too long ago, and "Man vs. Food TV" host Adam Richman was also spotted at Horse's Mouth. We are sure you will enjoy Uma Uma / Iki Concepts as much as we all did! xx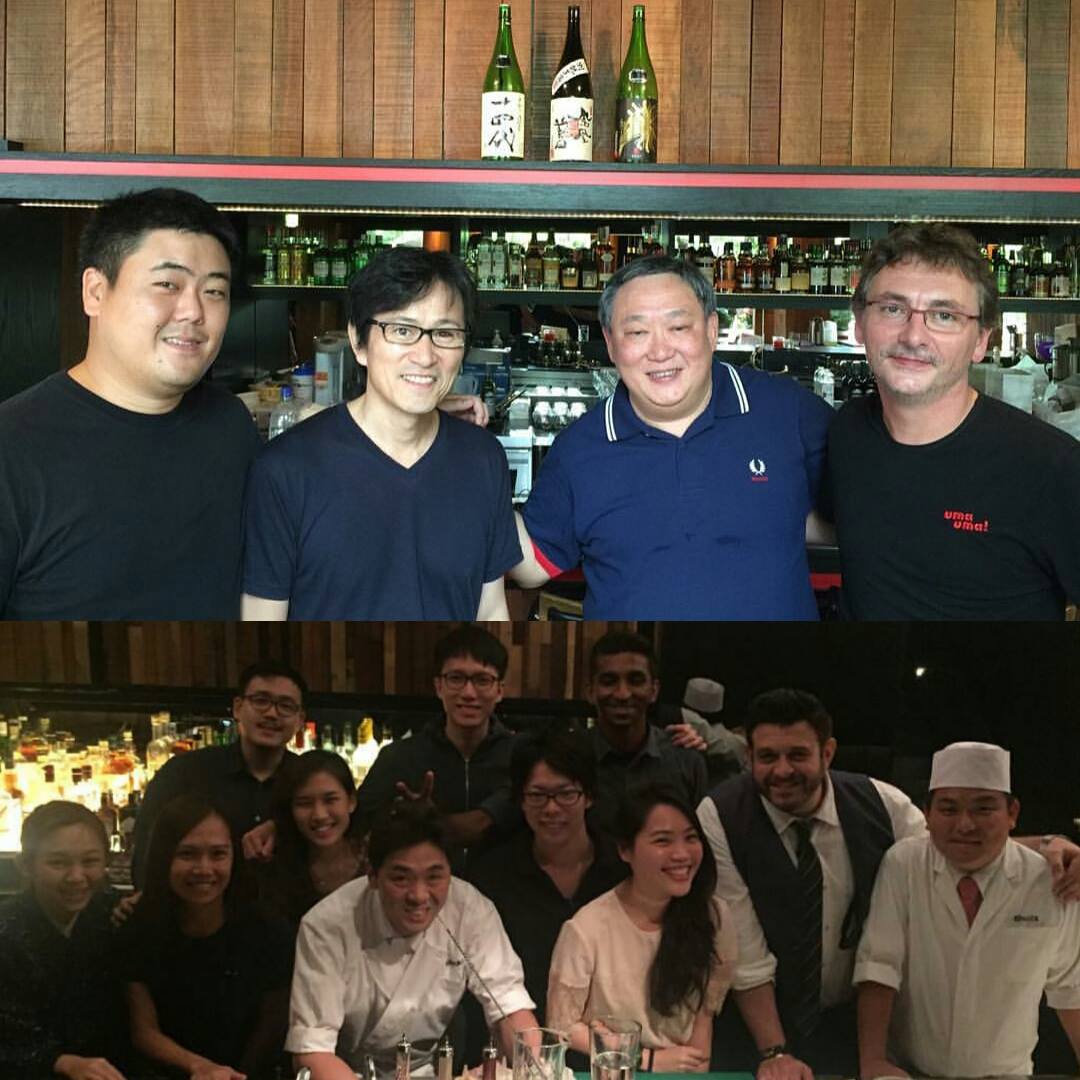 Uma Uma Manila will open on June 15, 2016. It is located at Level 2 of SM Conrad, Seaside Boulevard cor Coral Way, Pasay City. (Close to the SMX Convention Center). Follow @umaumaph on Instagram for more updates.