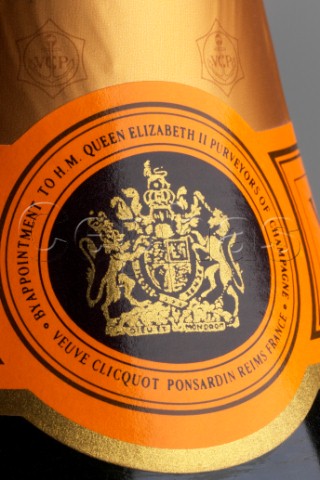 When Moet Hennessy Philippines' Richard "Chad" Alarcon phoned last week, asking if I was available for a Veuve Clicquot champagne brunch at the Fairmont Makati on Sunday, I didn't even bat an eyelash. "Hello, yes!!!" I think bubblies make the weekend a little happier, and Veuve's especially so. (Trivia: The champagne house founded in Reims in 1772 has a royal warrant from Queen Elizabeth II of the United Kingdom).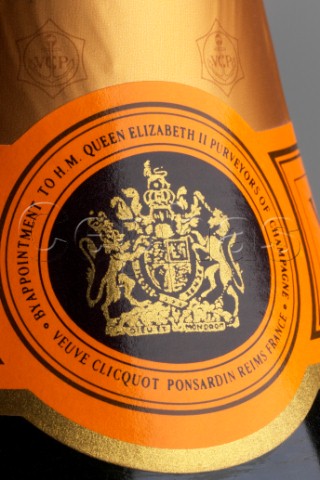 Chad made the occasion even sweeter by sharing that he had also invited some of our other good friends, Marbee Go, Ingrid Go, Charo Espedido, Pepper Teehankee, Sarah Santiago, Tanya Lara, and of course Moet Hennessy Philippines country representative, Ms. Olga Azarcon.
This was a fun, eclectic bunch. Some of us had traveled together to Malaysia last year for the Hennessy Artistry event, and we had such a blast, setting Kuala Lumpur on fire, and eating our faces off at Jalan Alor. We even created our own Whatsapp group.
Walking into the entrance of Spectrum, Fairmont's all-day dining restaurant, I was welcomed by the Veuve Clicquot lady. I always wondered how she got in and out of that table!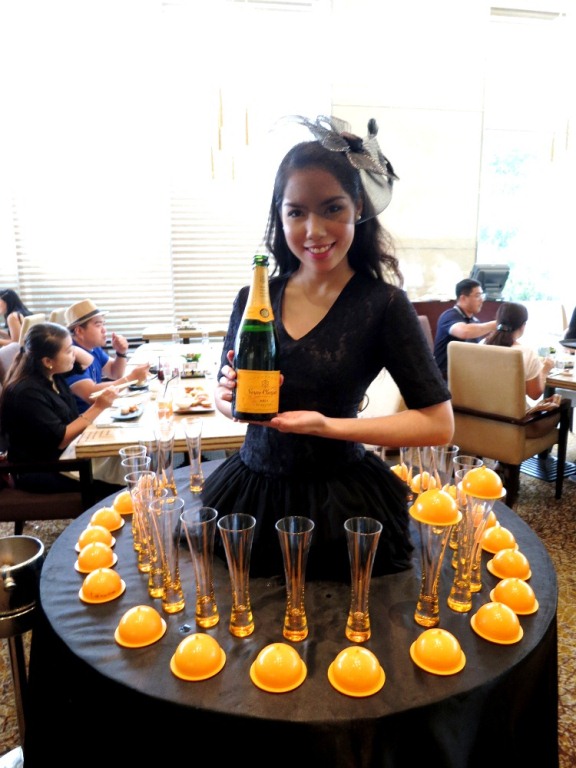 The first pouring of Veuve had the flute topped with a mini dome and charger. When you lift the cover, there's an amuse bouche of salmon blini, which you are meant to have with your first sip. Such a cute welcome treat!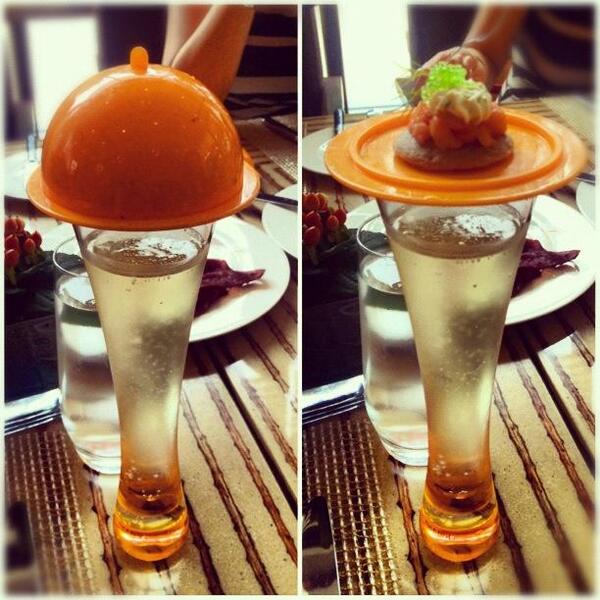 There was also pass-around seared foie gras, which was fantastic with the champagne (most of us asked for seconds).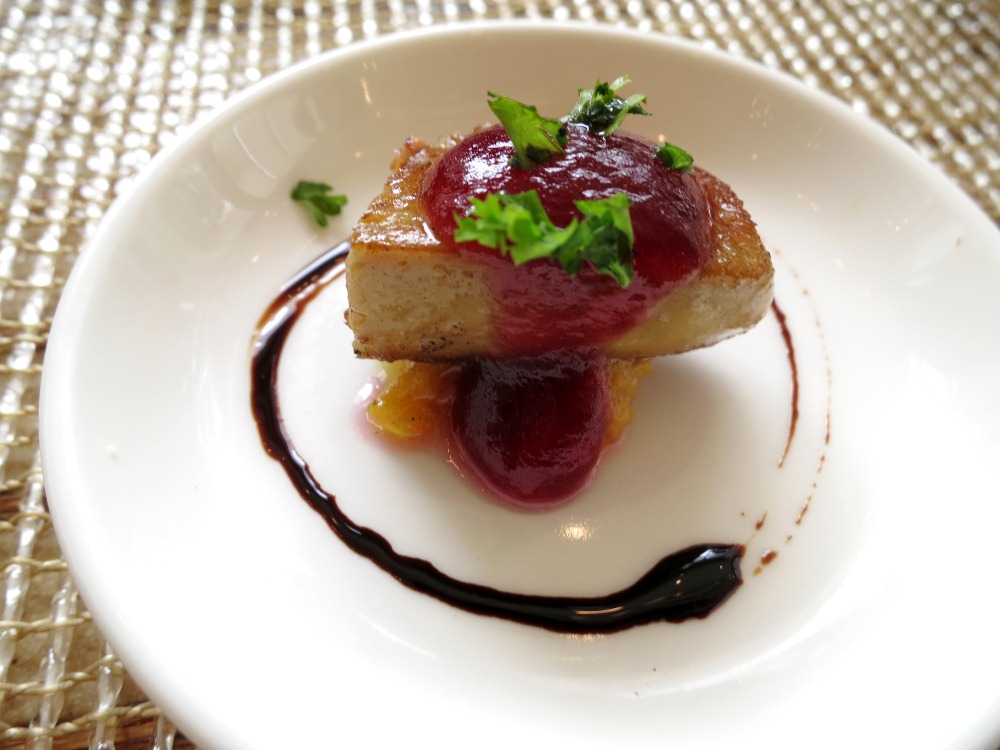 As the Veuve flowed freely, we decided to check out the Spectrum buffet.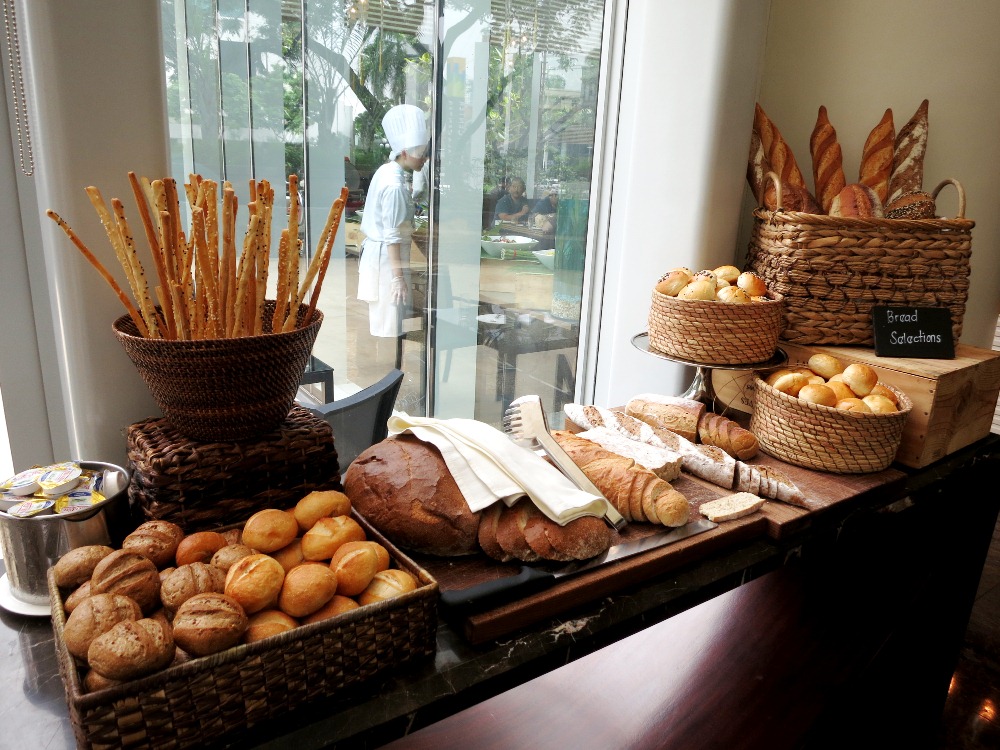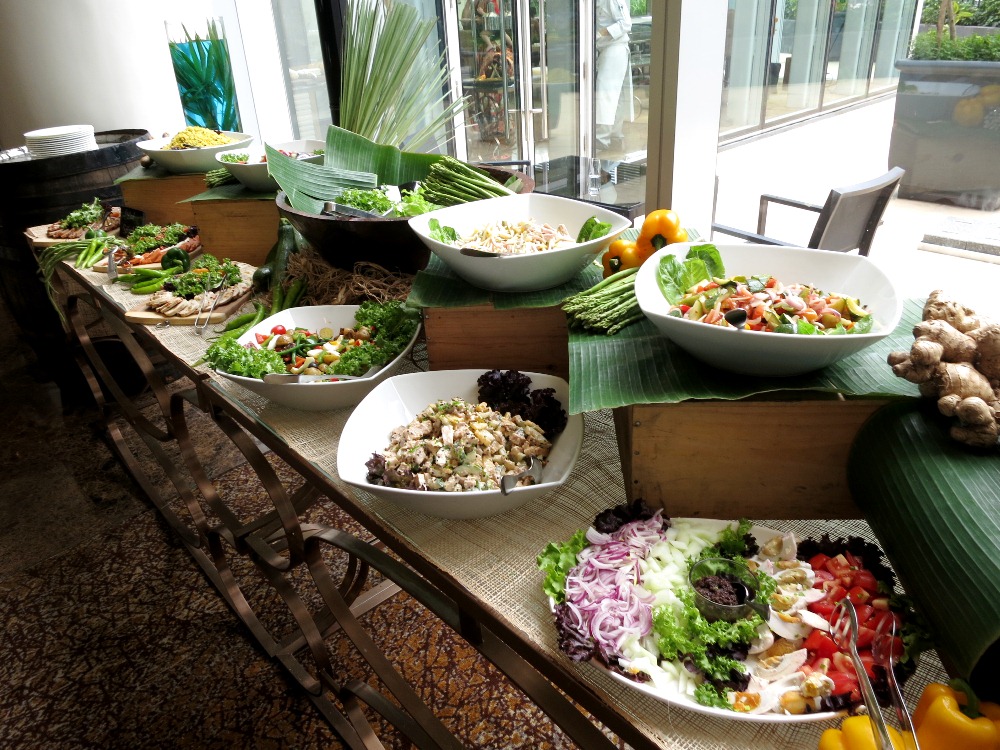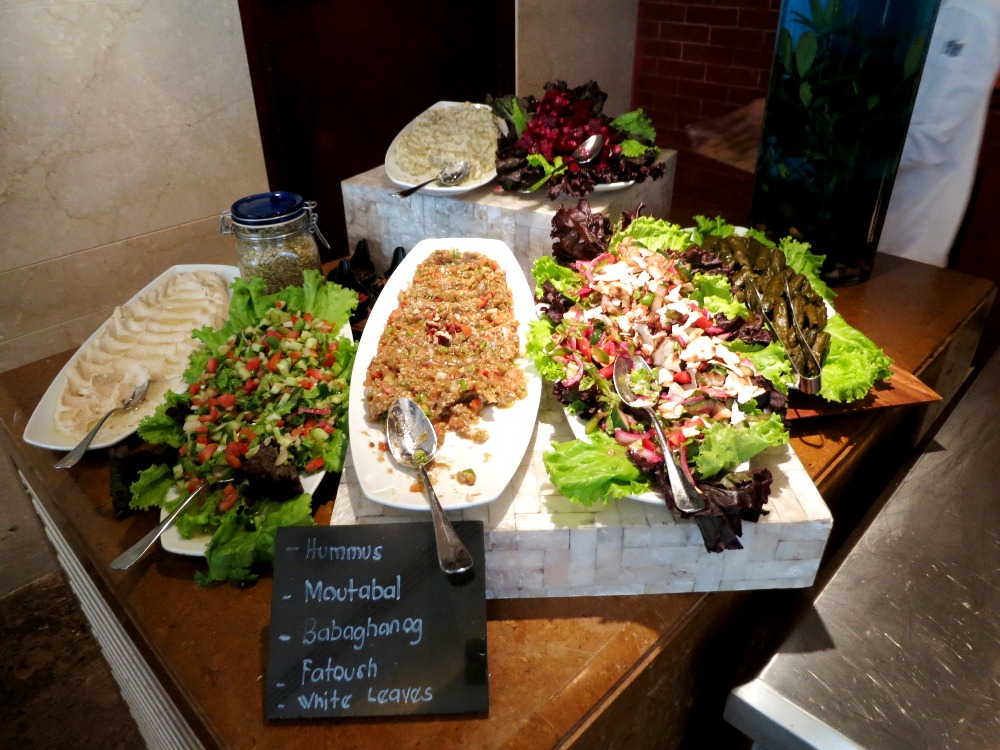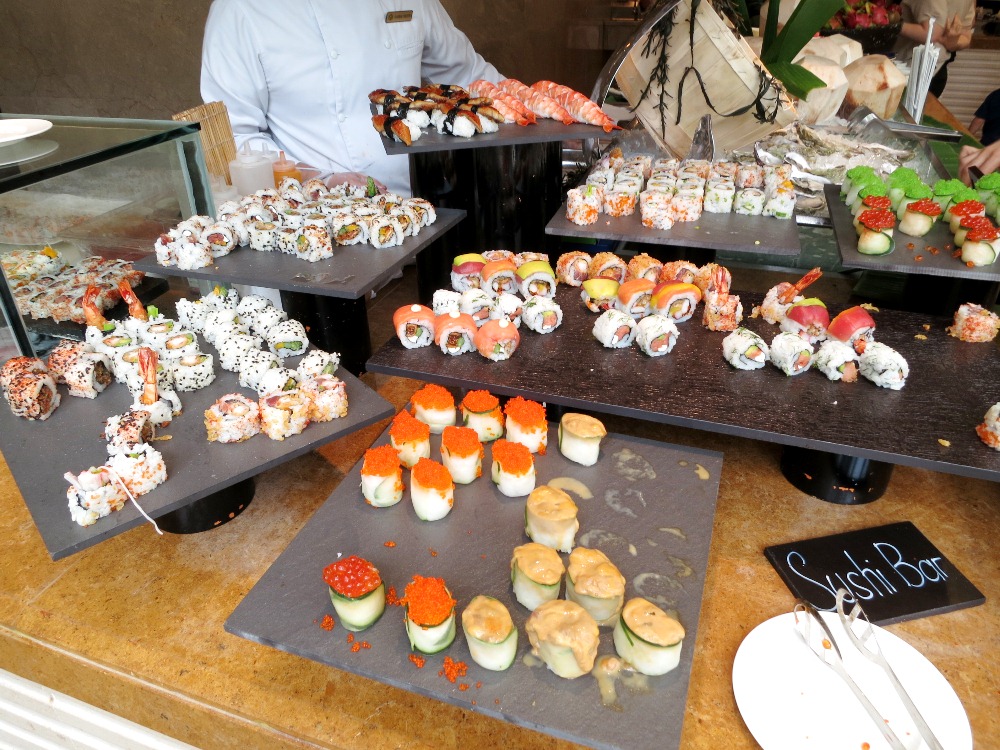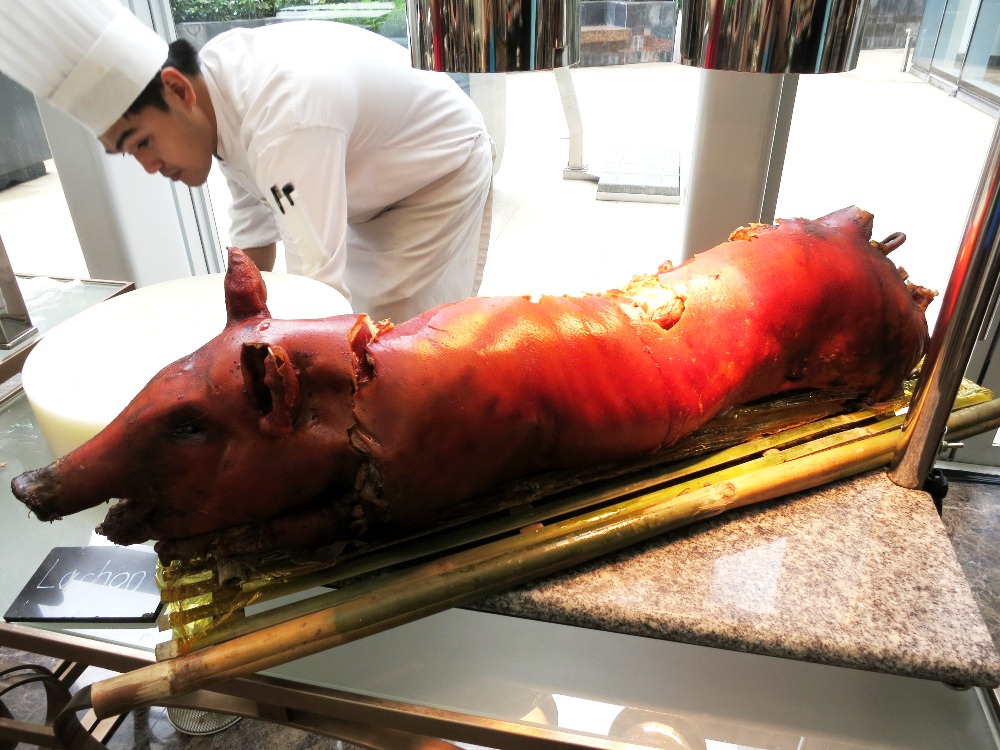 The most precious things I found on the buffet were the Fines de Claires Oysters! These oysters are harvested when they are 30 months old and then placed in claires (ponds dug in clay) for two to four more months, where they acquire their tint and their taste. France is the largest producer of oysters in Europe, and to them horseradish and cocktail sauce are unheard of. The most dressing to them that an oyster gets is a splash of the sauce mignonette—a simple concoction of red wine vinegar and minced shallots. Purists though may even see this—and even a squeeze of lemon—as  sacrilege, opting to eat these oysters out of their half shell in their pure form. And I can see why. They are elegant and clean, much milder than our local variety—and without those chewy bits nor metallic aftertaste. Perfection! It's quite a deal having them at the buffet as these oysters do not come cheap!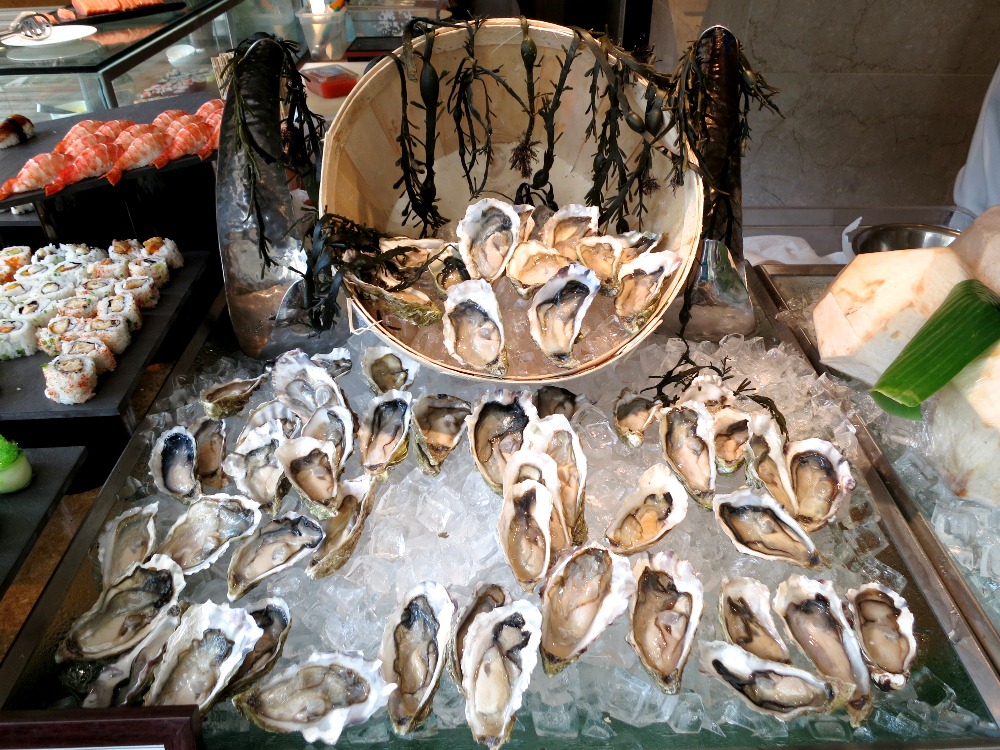 The desserts at Spectrum are dangerously sinful.
They have a delicious cookie dough cheesecake, design your own cupcakes, and amazing melt in your mouth chocolate chip cookies.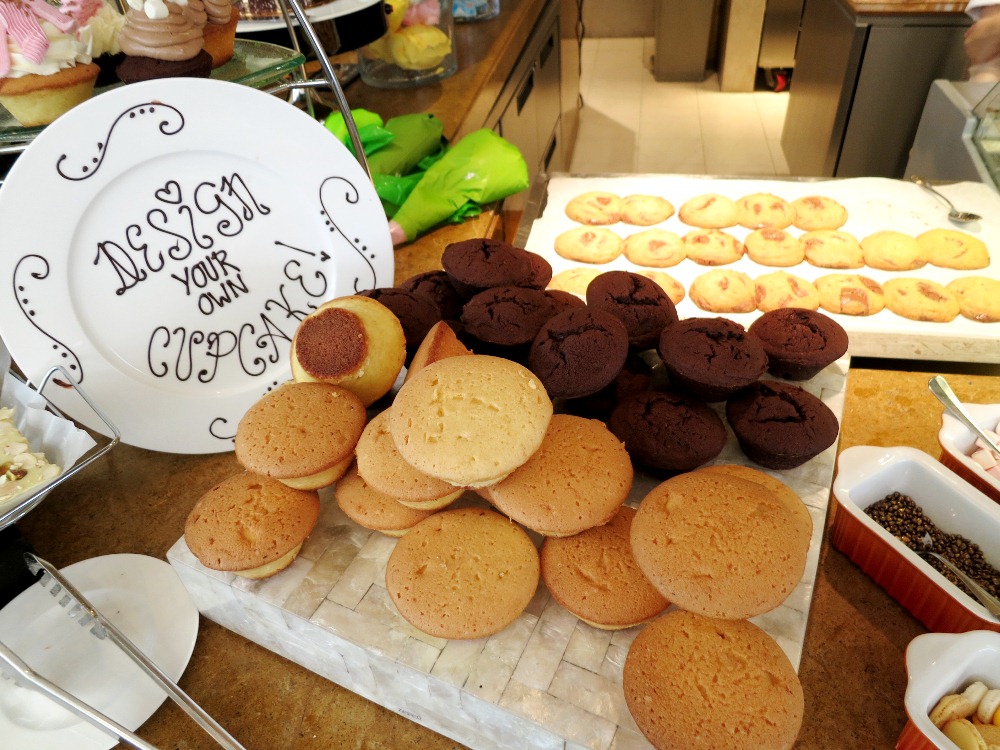 Delicious cookie dough cheesecake
But what truly takes the cake is the Chocolate Souffle. They bake it for you for 20 minutes and then bring it to your table. They then pour vanilla sauce over it (Pepper pointed out that you can spot the vanilla beans). A spoonful  grazes through the different textures of the cake- from crisp (outside) to fluffy (inside) to the hot liquid melange of chocolate and vanilla. It's soooooo good. The only reason Ingrid and I decided to split it was because of the calories.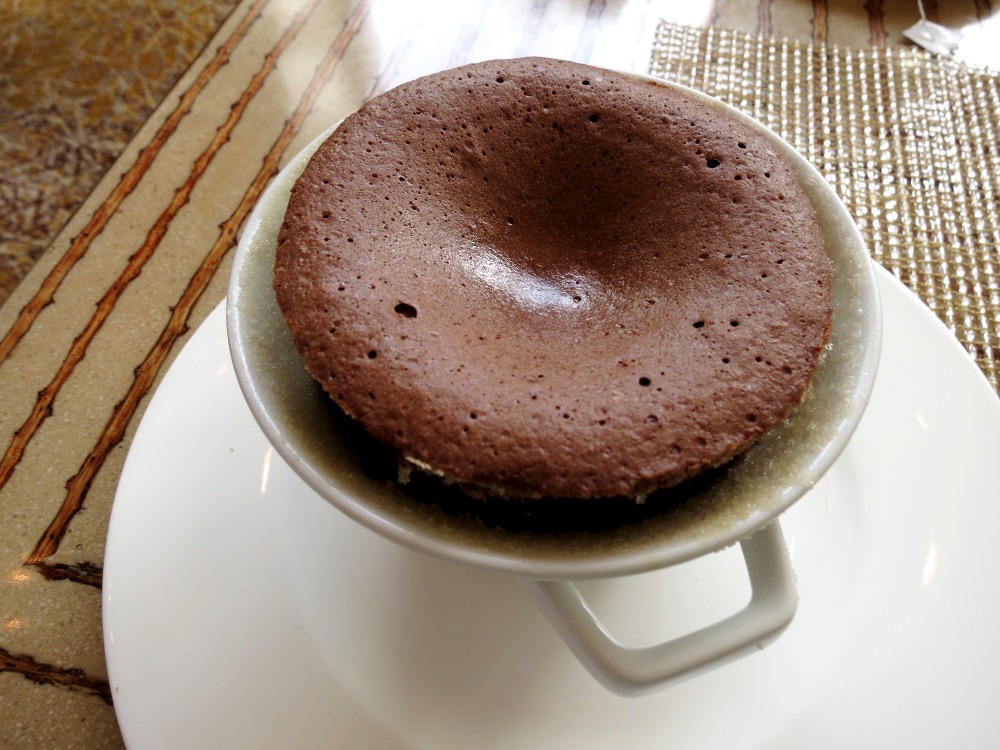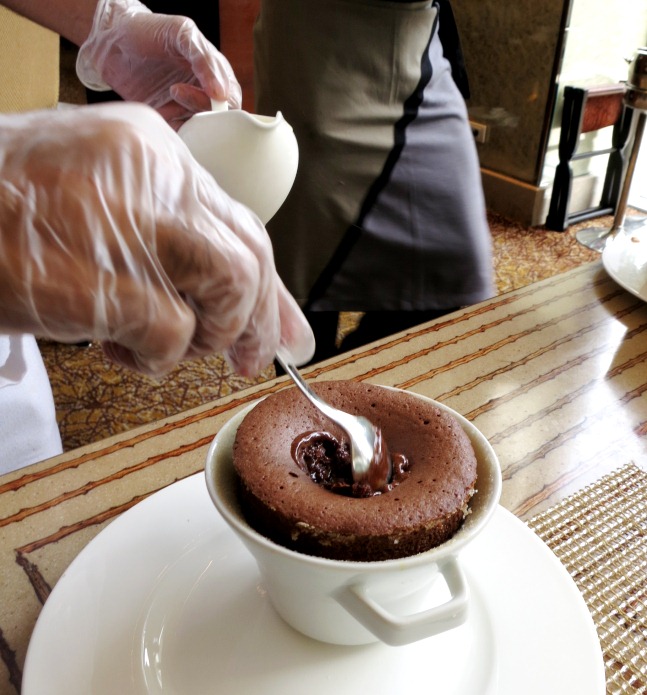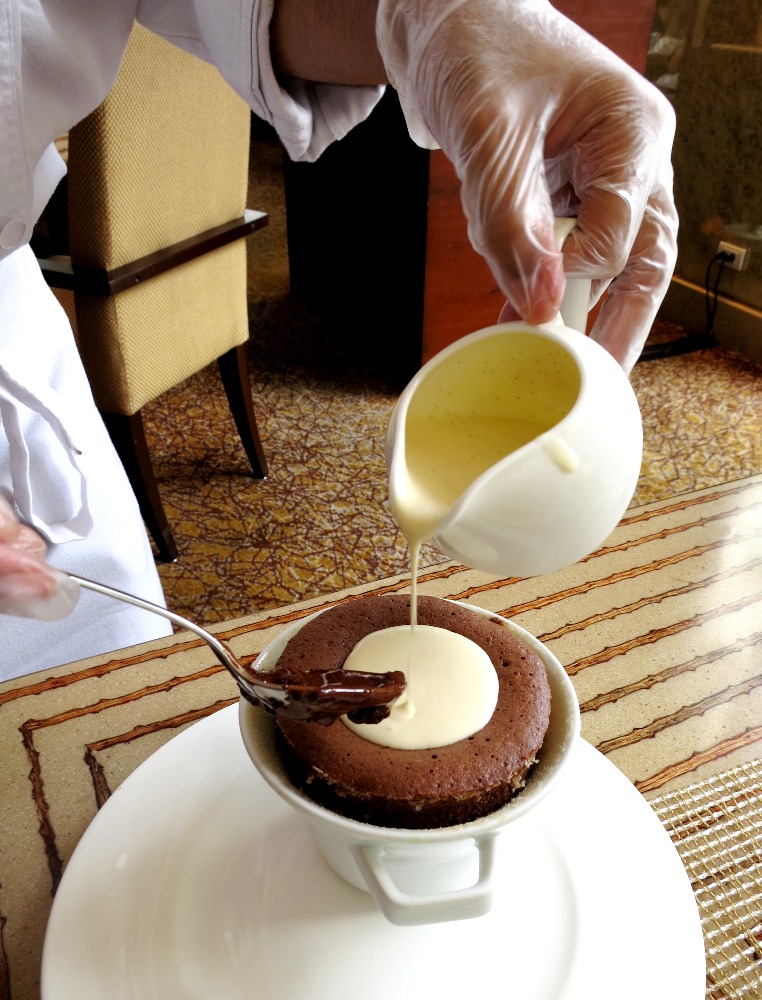 The gang: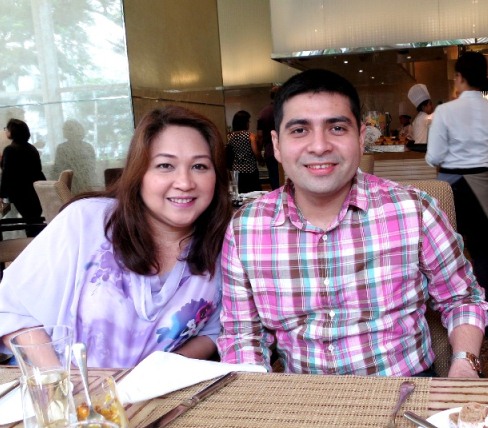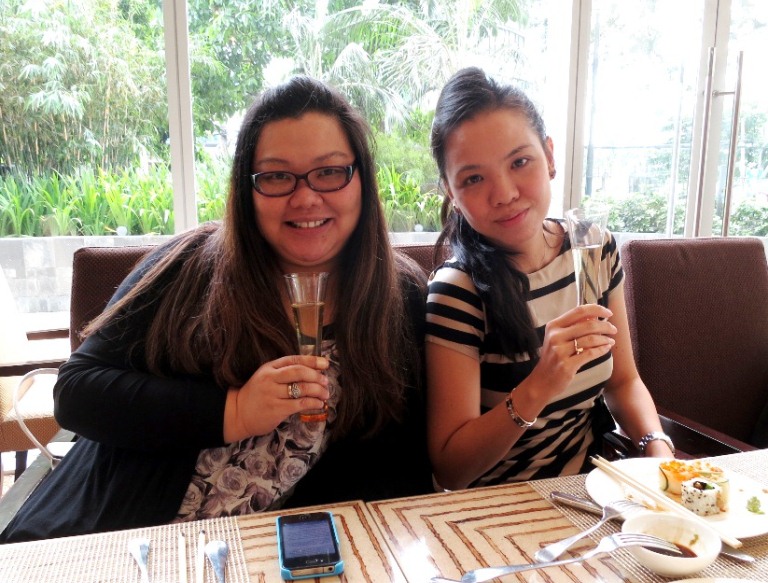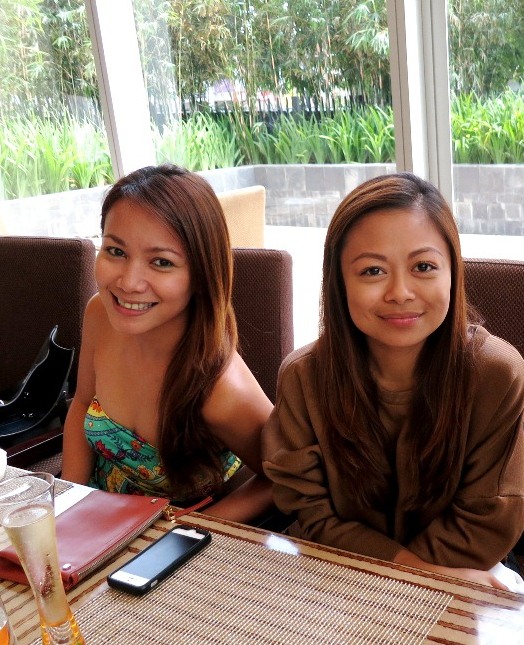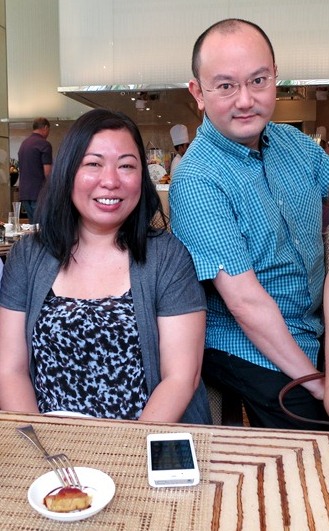 As we posed for our nth group photo (check out the line of camera phones waiting for their turn), the acoustic band played an instrumental version of Blind Melon's "No Rain," which had the group wax nostalgic about the 90s. Here's to another trip down memory lane!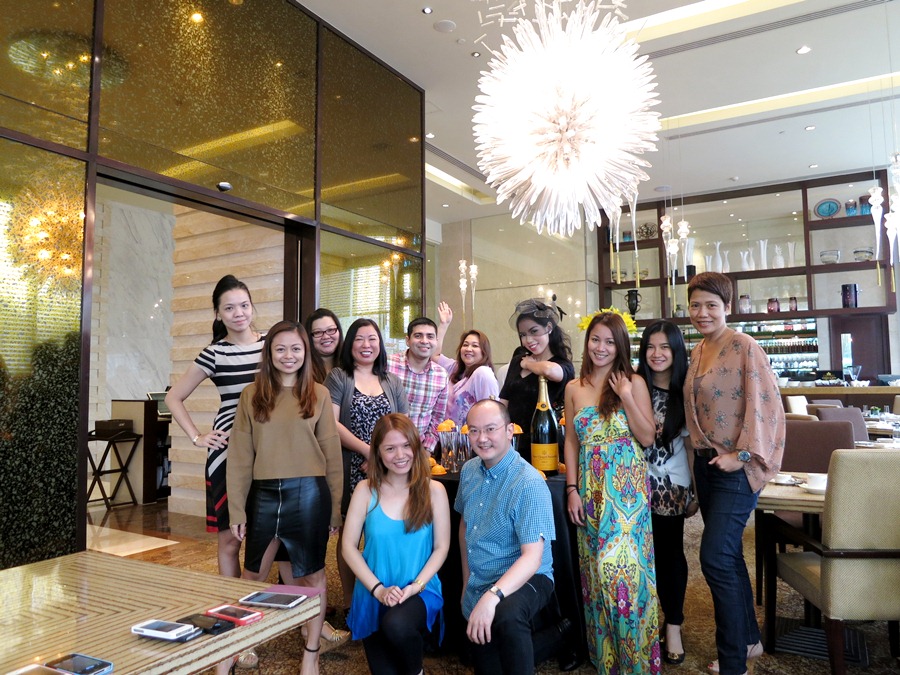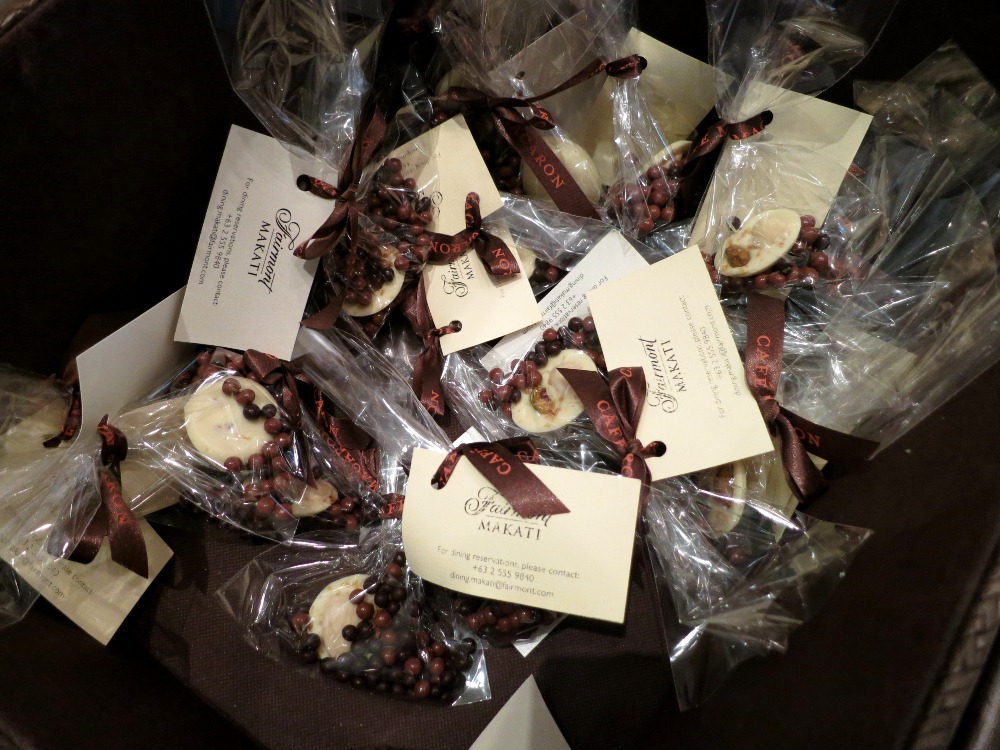 The Luxe Sunday Champagne Brunch is priced at P3,888 nett per person. The Sunday Brunch (without the champagne) is P2,777 nett per person. It is offered on Sundays from 12:00 PM to 3:00 PM.
Fairmont Makati is located at 1 Raffles Drive, Makati Avenue, Makati City 1224, Philippines.
For more reservations, phone (02) 555 9888 ext. 6840, or email dining.makati@fairmont.com