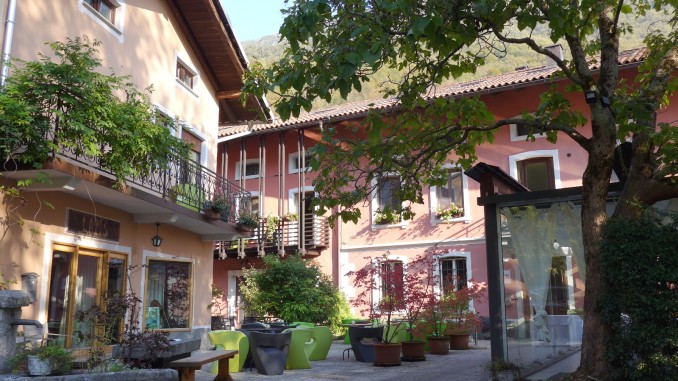 I'll admit, I watched Ana Roš' "Chef's Table" episode on Netflix before traveling to her home country Slovenia to dine at Hiša Franko. It was a mesmerizing episode which relayed her love story with husband and co-owner of the restaurant,  Valter Kramar; how she was completely self-taught as a chef which led her to create her own cuisine without any borders– all set against the gorgeous backdrop of the Soča Valley region. Reliving that episode *in real life* is every foodie's dream come true. Everything from the crystal-clear turquoise gorges at the Soča River and Tolmin to the colorful houses at Kobarid were exactly all that. And as "exotic" and "far away" Slovenia must seem, it's actually only 3 kilometers from Italy! (I flew from Manila to Venice then took a two-hour car ride.) I've always wanted to go to Slovenia since I was 18– and it finally came to fruition! So yes, dreams to come true! (I'll be writing about Slovenia's capital Ljubljana and the postcard-perfect Lake Bled in a separate blog post, so stay tuned!)
In the meantime, here's what the stunning Soča Valley region looks like– all photos taken by yours truly with my compact Leica C, with no edits nor Photoshop. (See, I wasn't kidding, right?!)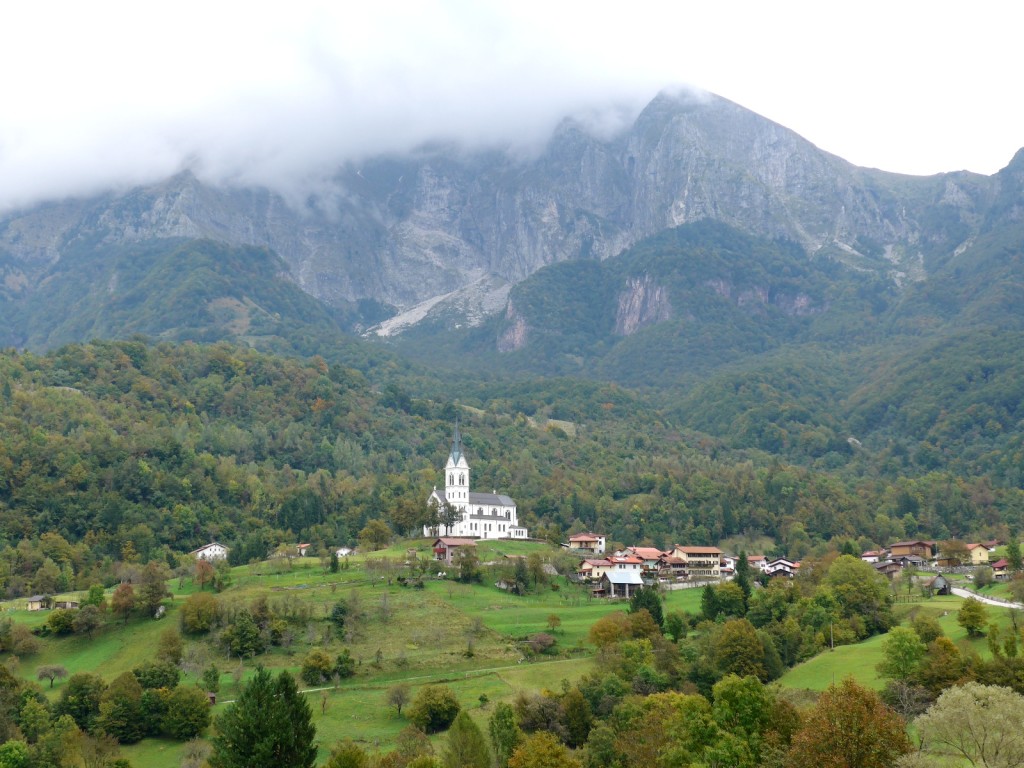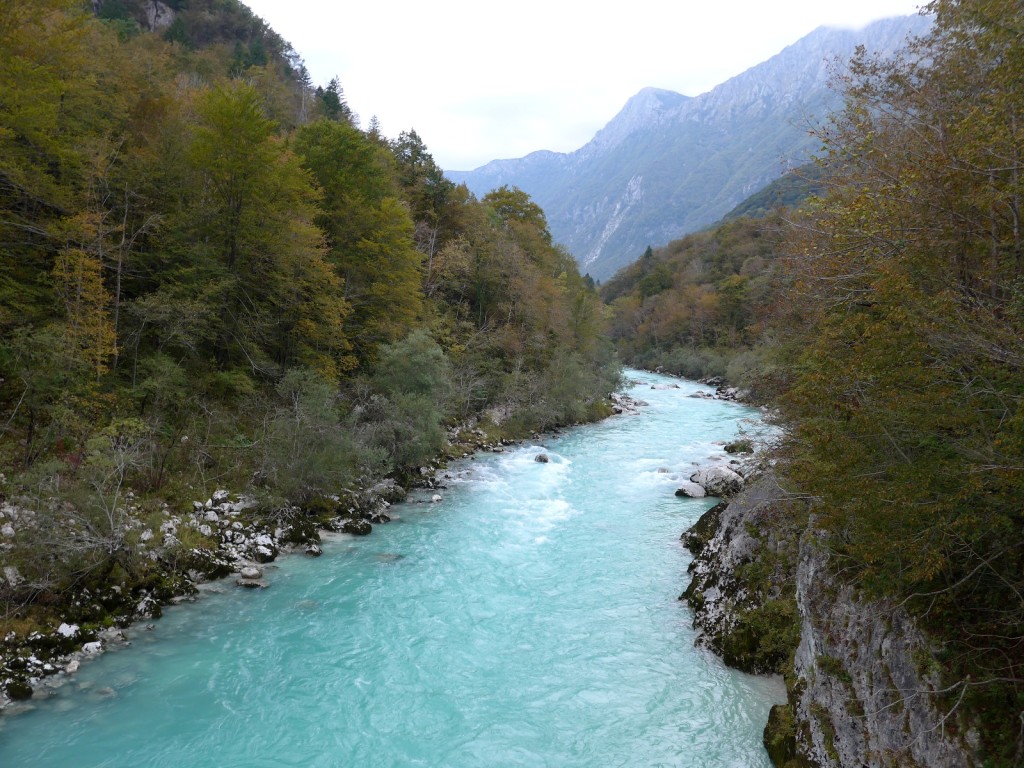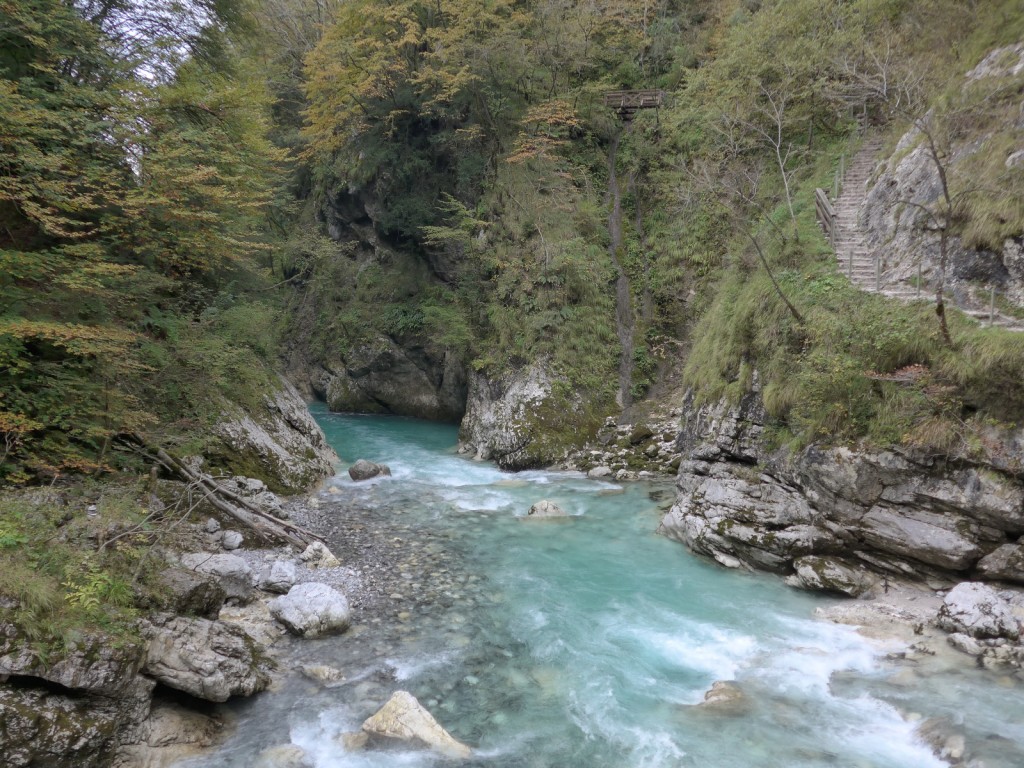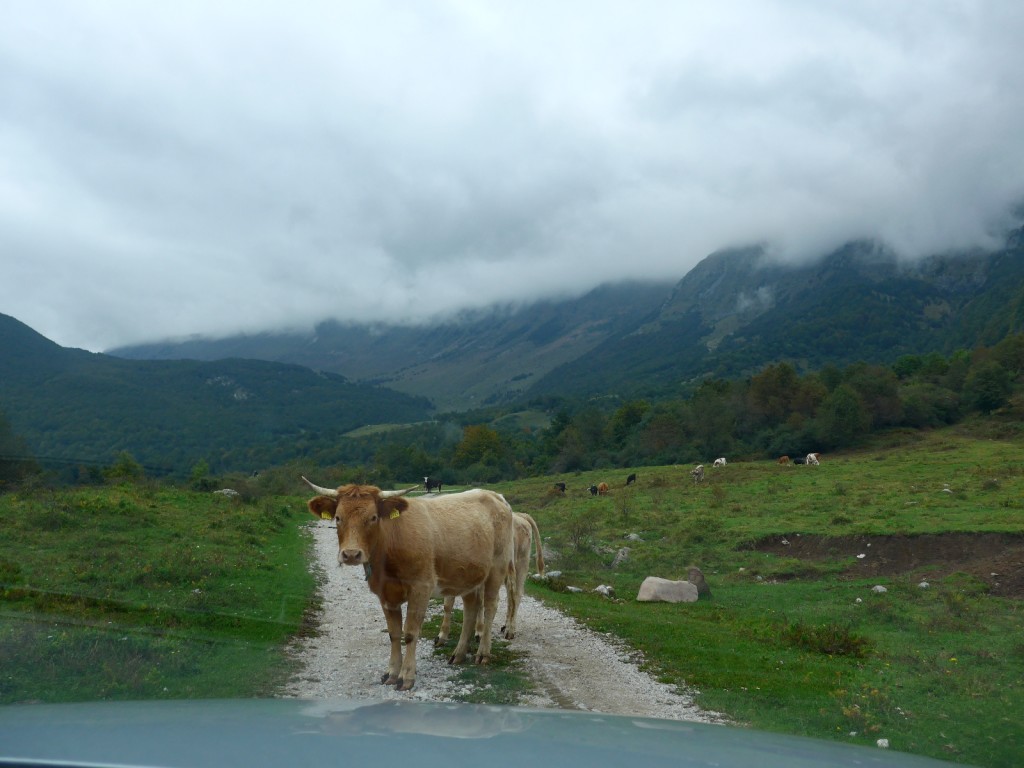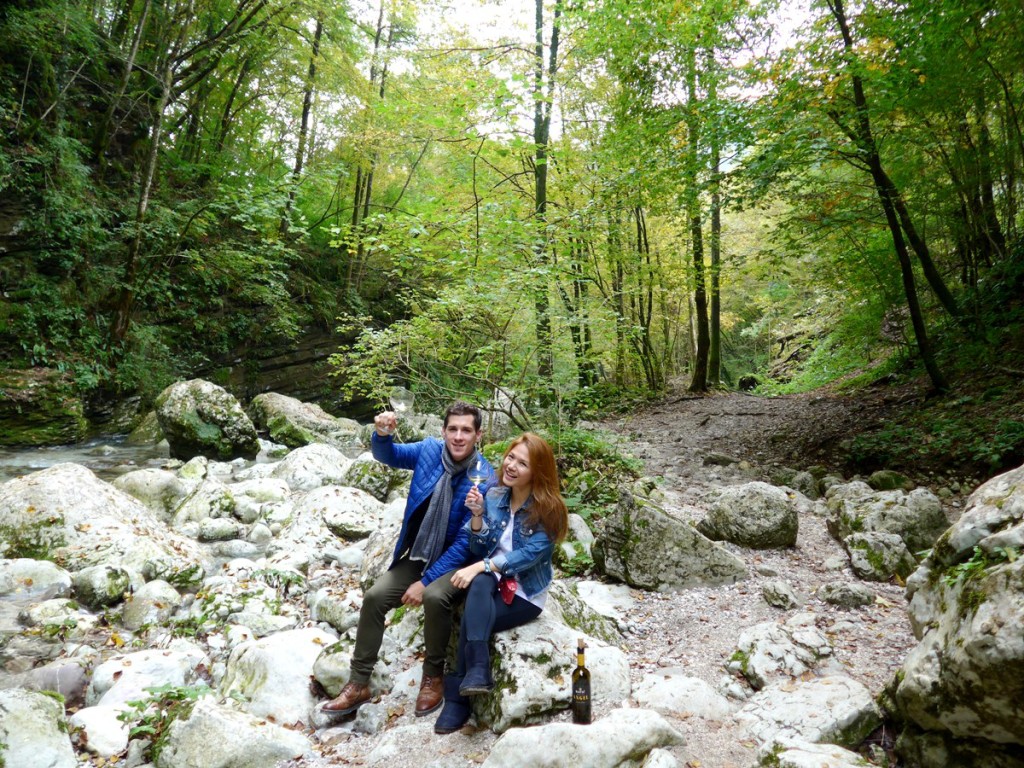 So after that photogenic introduction, let's move to the question on your minds– what was it like to dine at Hiša Franko?!
Hiša, in Slovenian, means "house," and Hiša Franko is not only the restaurant of World's Best Female Chef 2017 Ana Roš and Valter Kramar, but also their family's home.  (Trivia: Built in 1868, Ernest Hemingway was said to have written "A Farewell to Arms" here!)
When you walk into Hiša Franko (it sits at No. 69 on the 2017 World's Best Restaurants list), it's like you're walking into the home of someone you're comfortable with. Service is warm, welcoming and kind– there's no element of stiffness, formality nor pretension; it's relaxing– you can be yourself and feel "at home."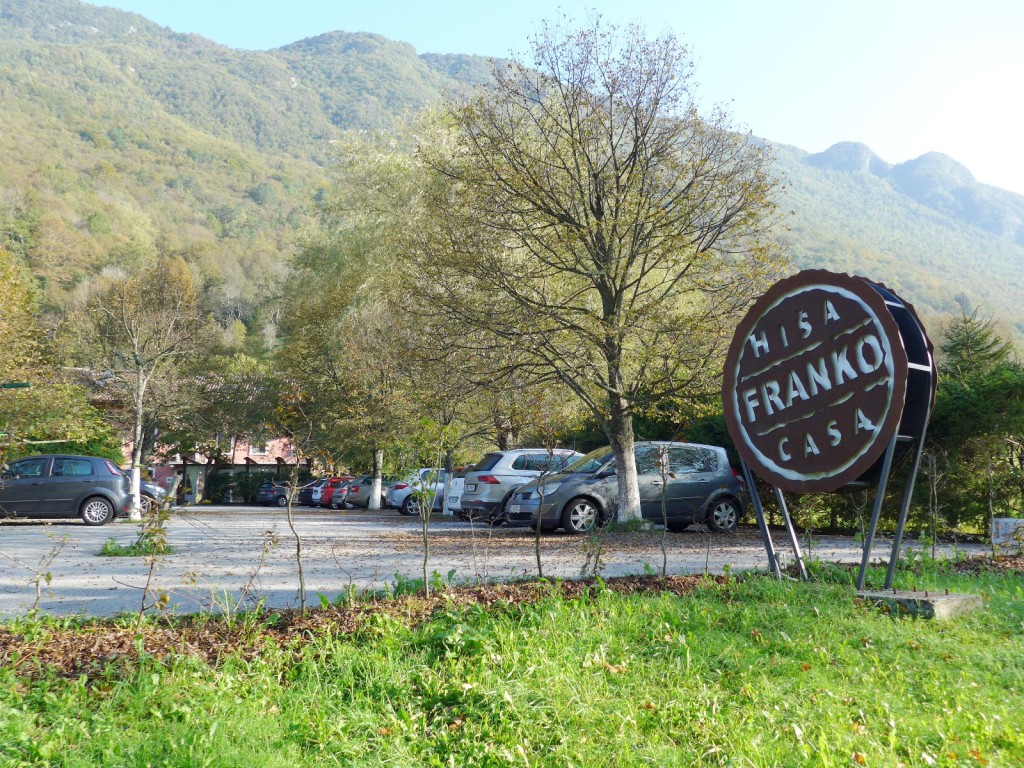 While you may have first come across Hiša Franko because of Ana (World's 50 Best, Netflix), it is actually: Ana = food (kitchen) and Valter  = wines (cellar). It's a wonderful husband-and-wife partnership with a beautiful synergy that resonates throughout the entire dining experience.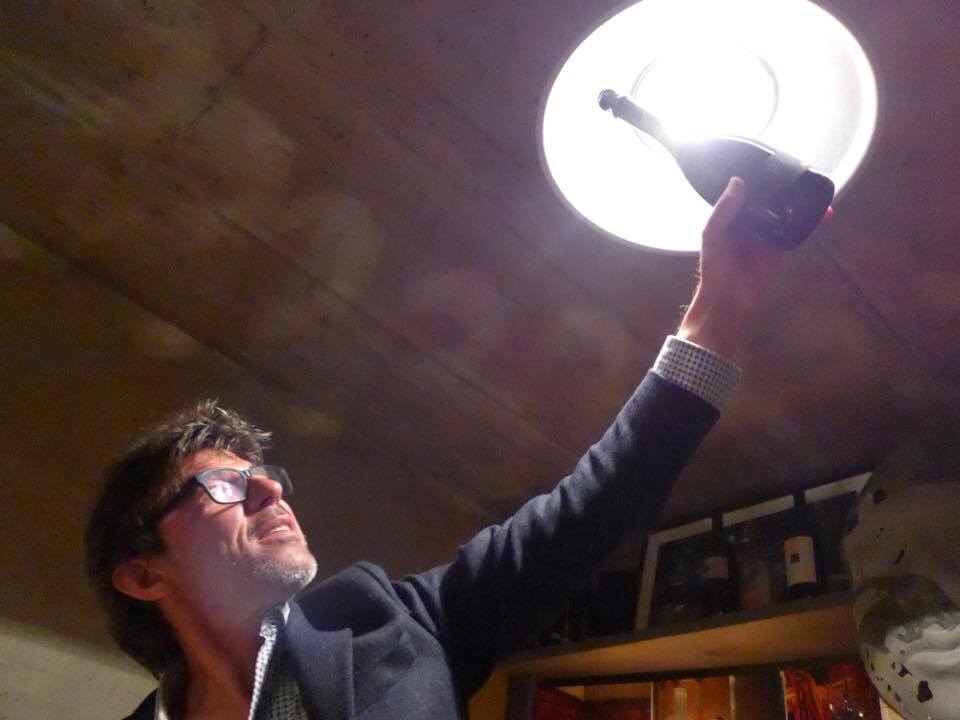 The food is original. Ana works with ingredients within her surroundings in the Soča Valley region, crafting dishes that highlight seasonalities and the freshness of their produce, while putting together things that you may not ever thought could work together. For instance, a trout from Hiša Franko's own pond, given by the Fishing Association of Tolmin, was prepared with reduced whey, puffed buckwheat, salad, citronella infused-oil (yes, as in that used for mosquito repellents!) and red currants.
She works with Slovenian traditions as well and adds her modern twist. A lot of this comes from her background of being completely self-taught (she never went to cooking school; she was supposed to be a diplomat but she fell in love with Valter whose family owned the restaurant, and when the time came for him to take over, she opted to be with him and learned through experience and traveling around the world with him– how beautiful and inspiring!) hence a creativity that's not bound by any rules.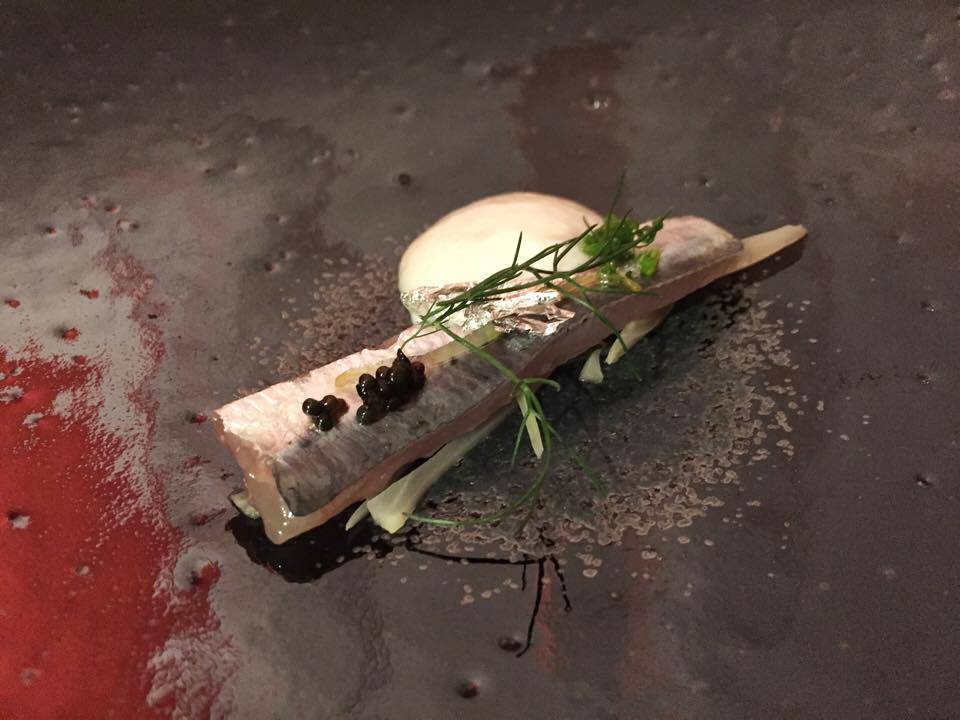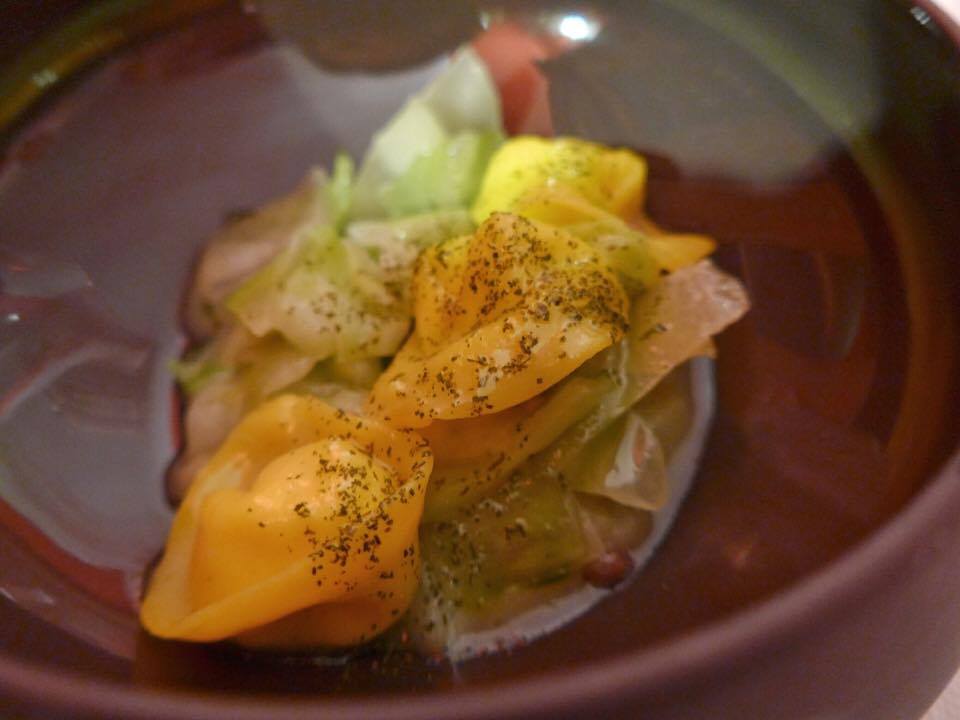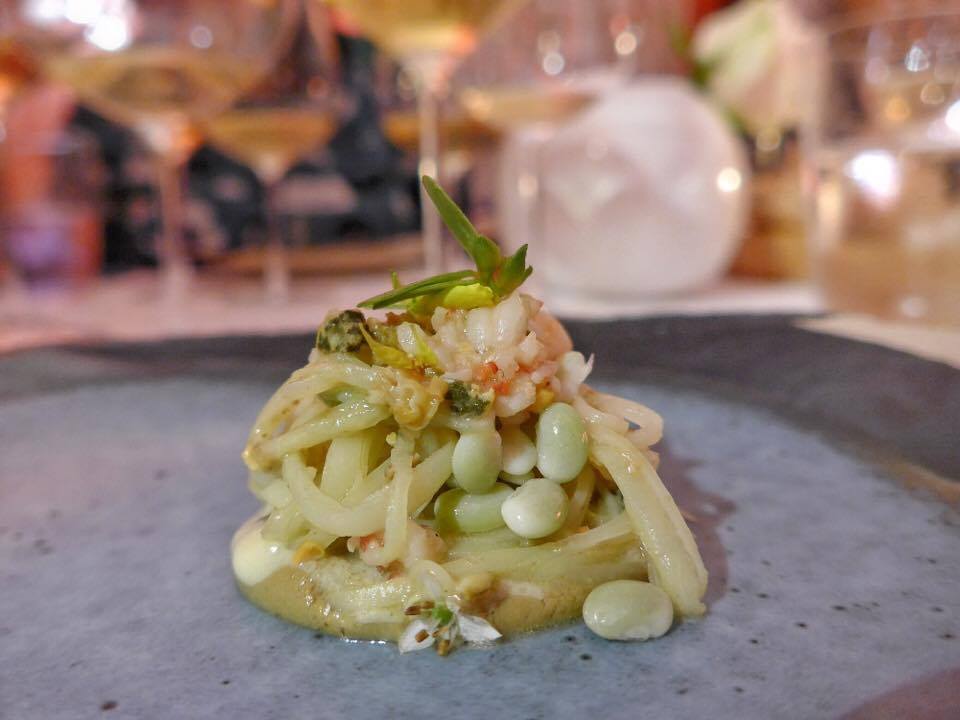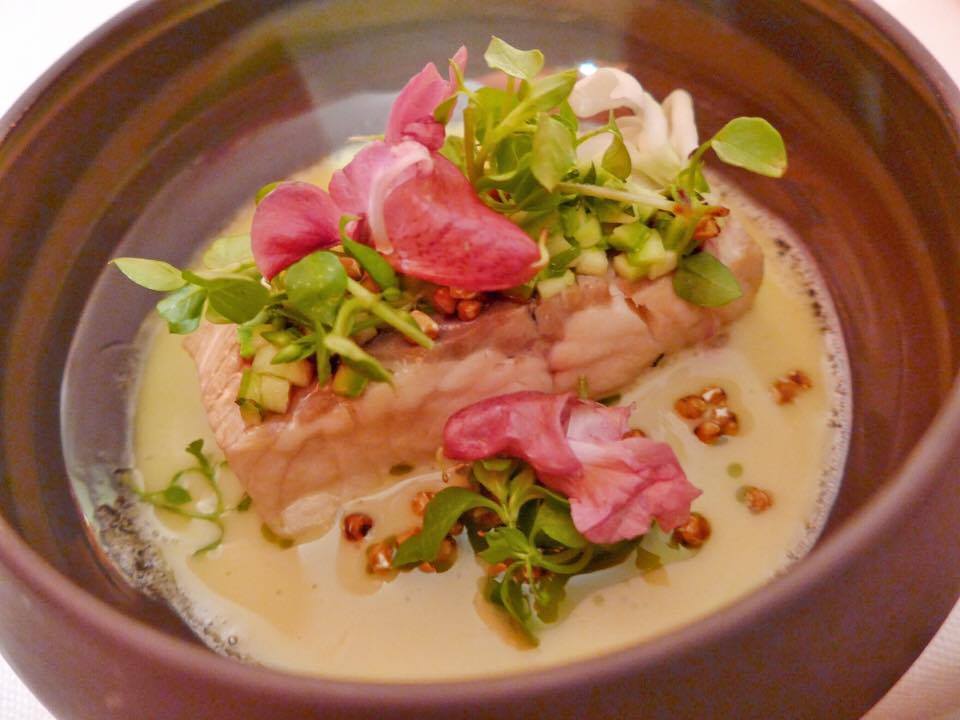 I highly recommend doing the wine-pairing which is *completely* with Slovenian natural wines. It's not only a palatable "journey" through Slovenia's wine regions and varieties but an educational one as well. For example, I'm not really into (German) riesling but this RIZLING is a completely different grape, grown in Central Europe, and this Ducal Laški Rizling wine, golden in color and with low acidity, has a beautiful, slightly buttery taste.
Valter is very particular about his wines and sommelier Alen Audič  has made it his mission to pair Ana's dishes with wines that make them– and you– feel "alive."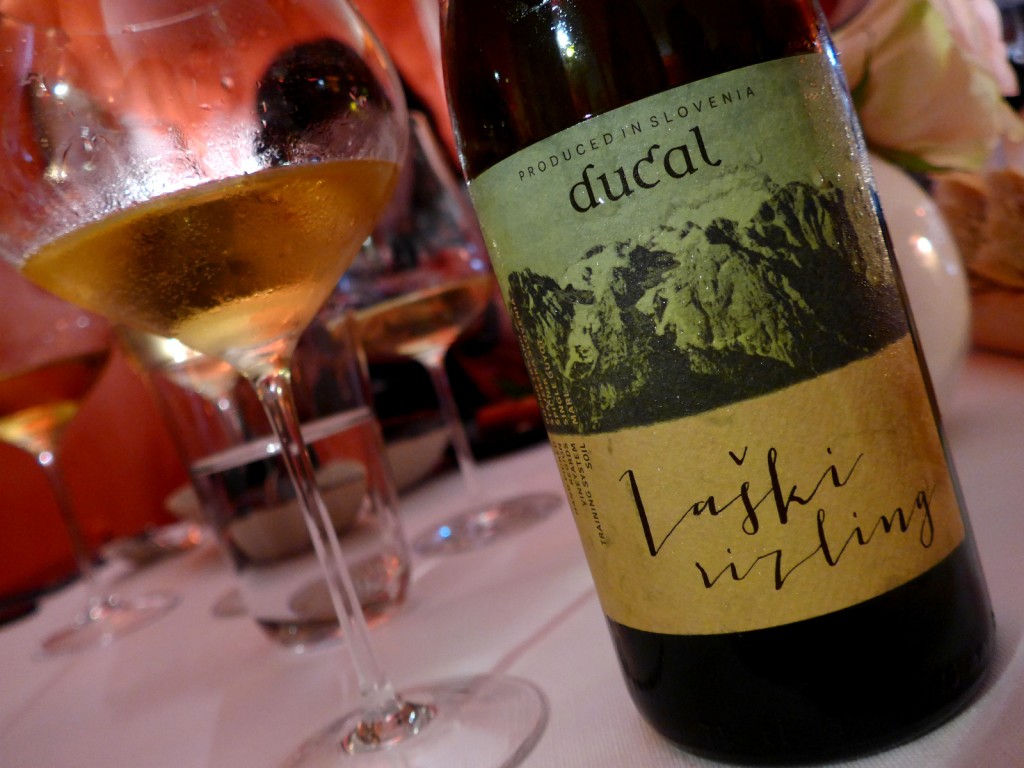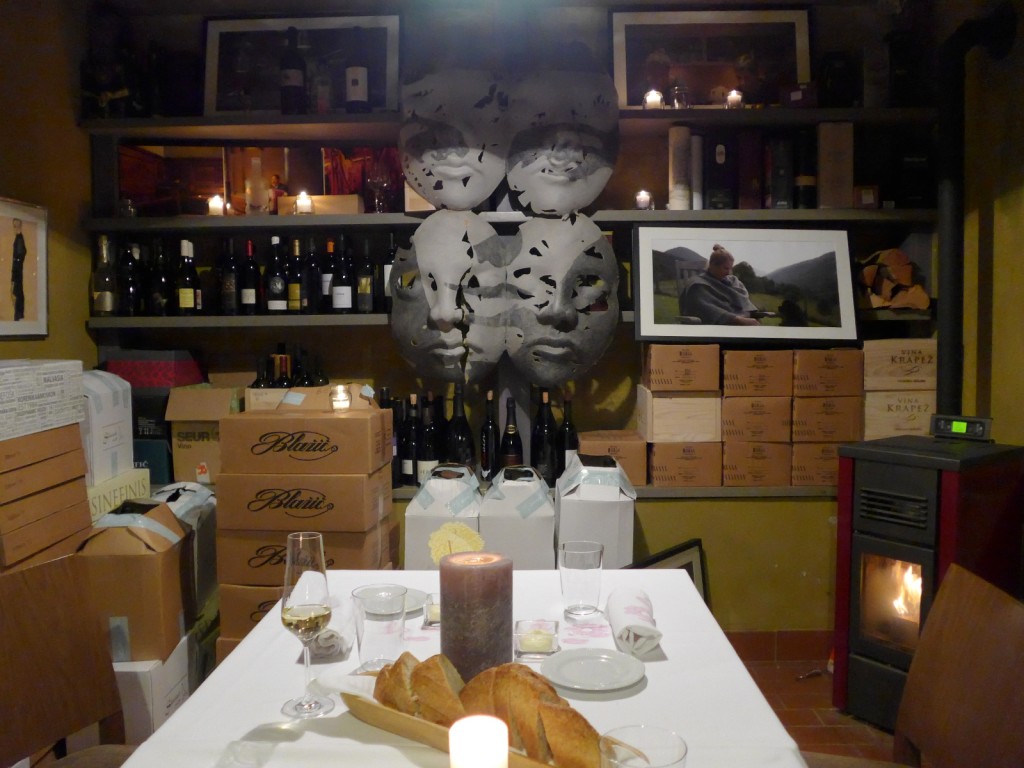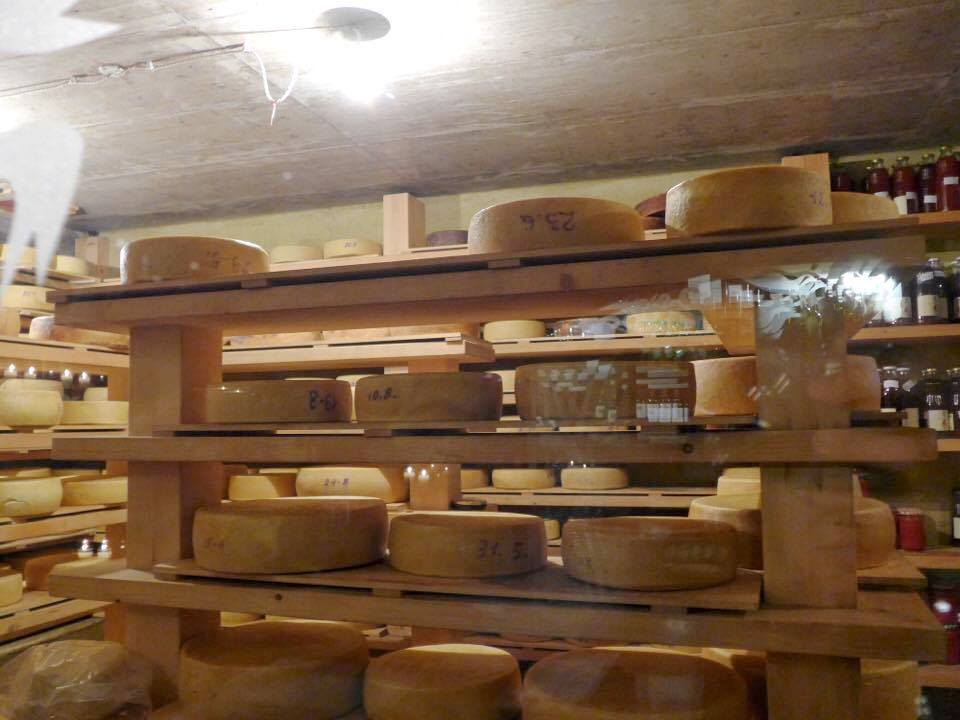 There are millions of restaurants in this world but what sets Hiša Franko apart is its heart. Ana and Valter warmly welcome their guests, talk and engage with them. (While we were eating at Hiša Polonka, their casual sister restaurant/ pub at Kobarid, an American tourist came up to Ana and said he was a fan and was really looking forward to dining at Hiša Franko later that evening. Later on her way out, Ana stopped by his table to remind him not to eat so much as they would be having alot of food that evening.)
Their humility and simplicity and eagerness to share, despite their accolades, are what sets them high above the rest.
As Ana said goodbye to us, she said, "The next time you come back to Slovenia, please let us know. Our house is your house." It couldn't have been truer. Hiša directly translates to house, but for me, it definitely felt like a home.
"Love is crucial… If we don't have love, it's difficult to work well. And in the kitchen, that's extremely important. When one is loved, she can create better. There is more passion. More beautiful thoughts. Because of love, we do nice things. And because of love, sometimes we create catastrophes." -Ana Ros, "Chef's Table, Netflix"
PS Ana and Valter also have a casual Slovenian restaurant called Hiša Polonka in the city of Kobarid (where we stayed.. it's a 5-minute drive). Trivia: These were the dishes served previously at the "old" Hiša Franko! So get ready for the best  Slovenian "pizza," Frika, which is made from potato roesti & four kinds of cheese– and only found in the this area of Slovenia! Also Valter and his friends brew their own beer, Feo, and if you love beer, this is a good enough reason to come! xx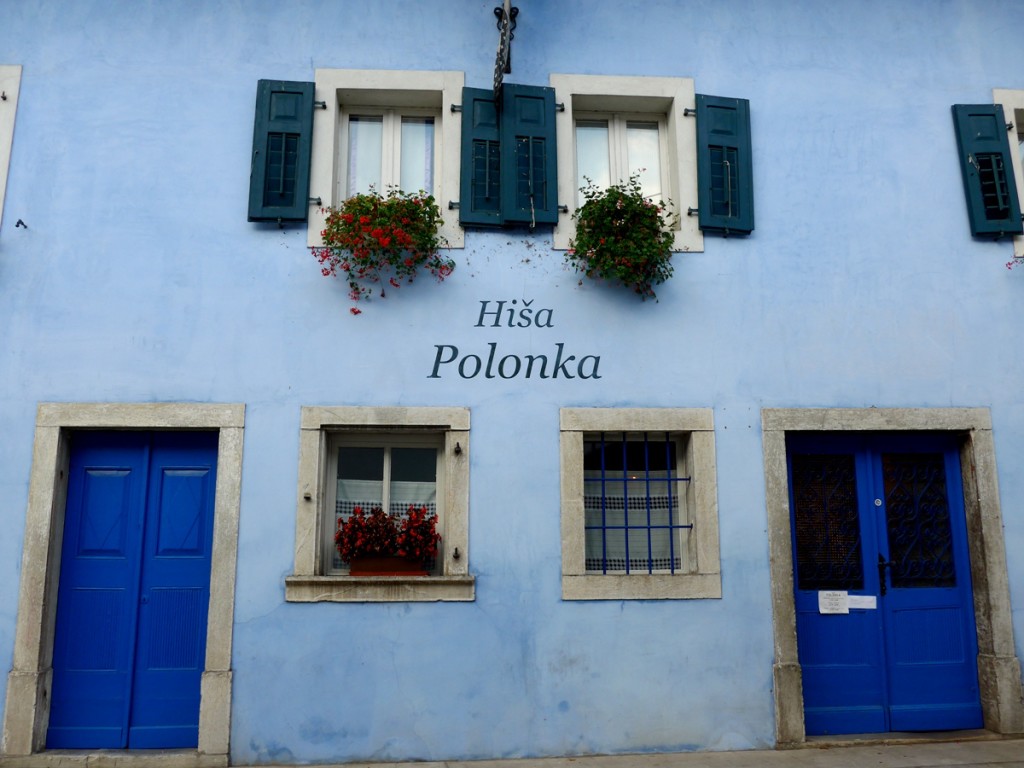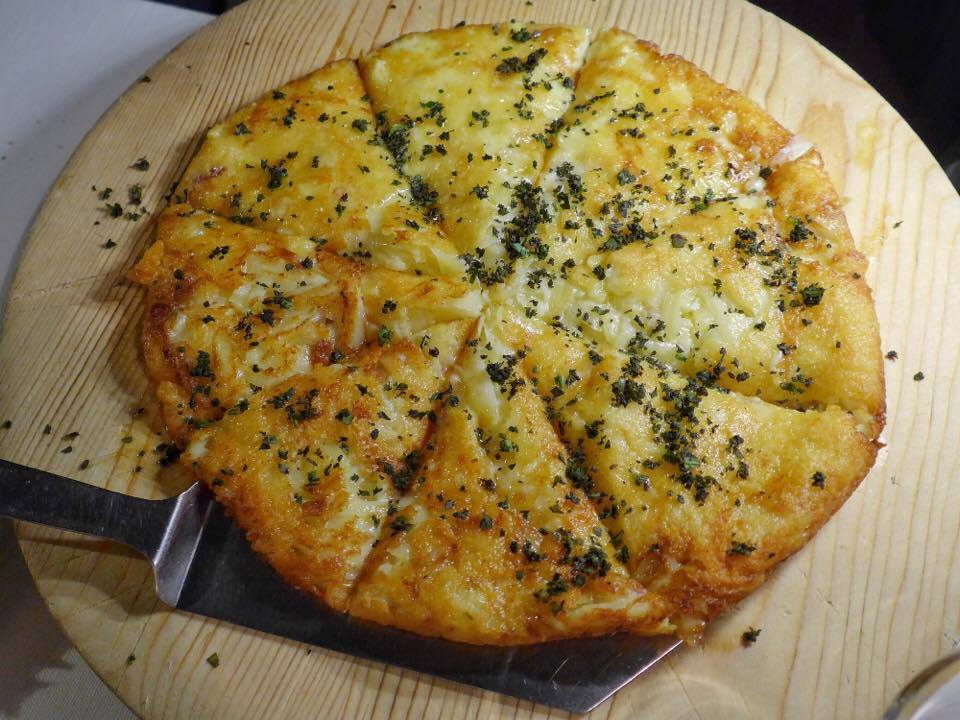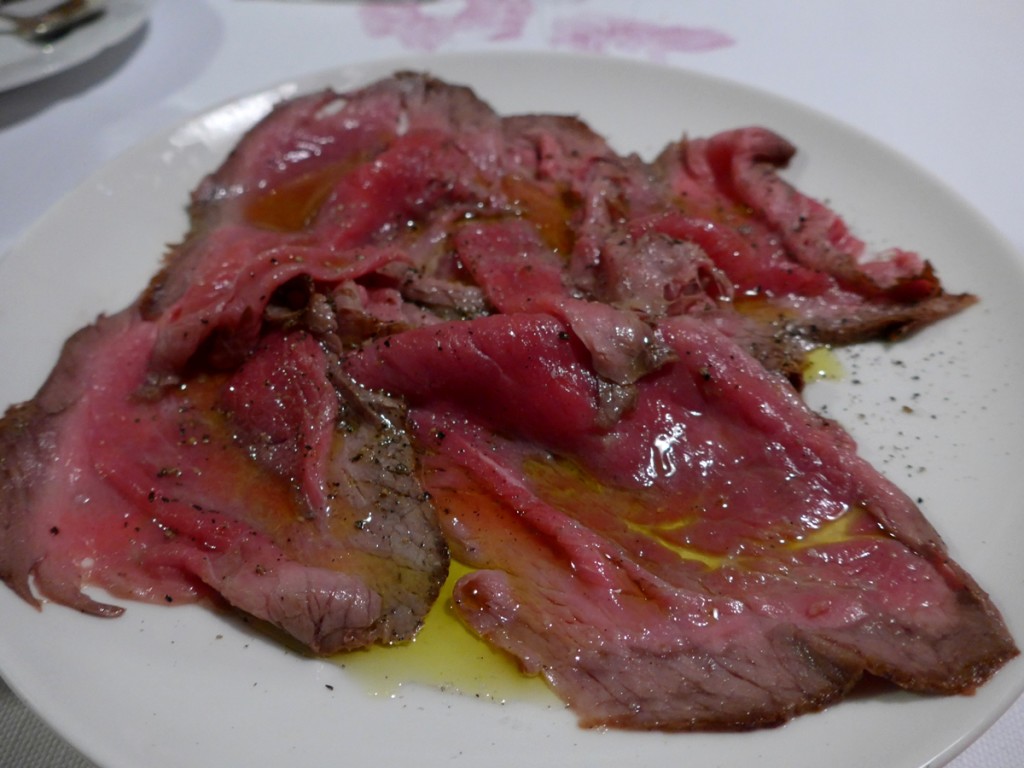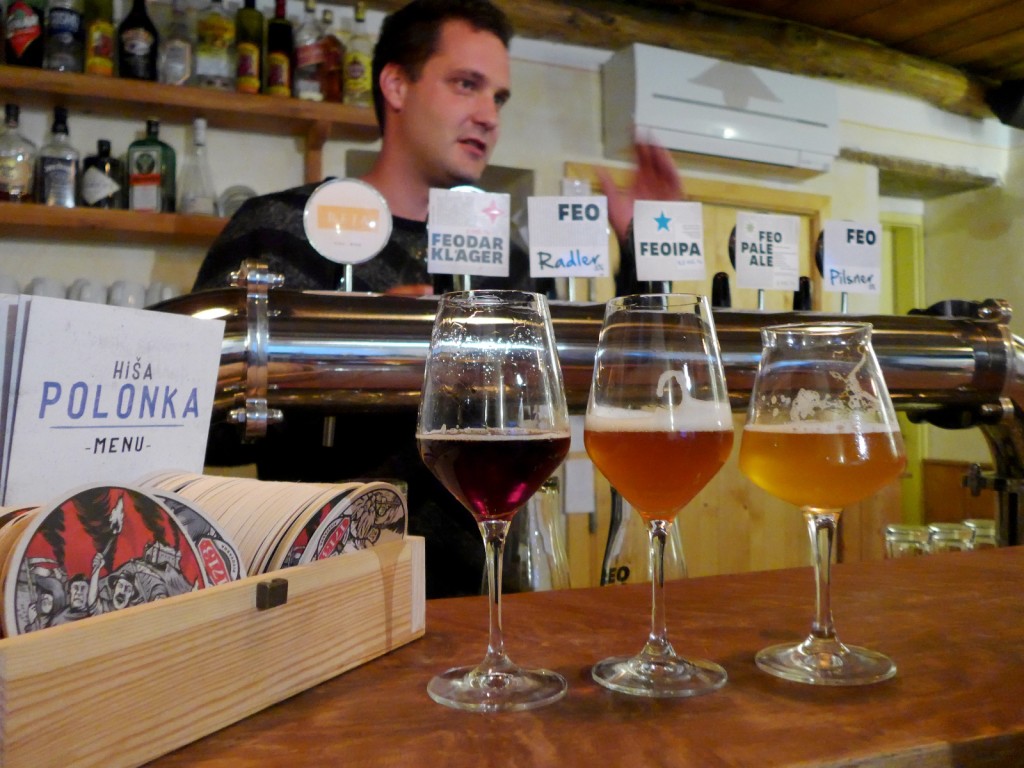 How To Get To Hiša Franko: I flew from Manila to Venice; and from Venice, it was a 2-hour-drive to Hiša Franko. I'm told, you can also take the train to Cividale del Friuli, which is 30 minutes to Hiša Franko. Renting a car is recommended as there are no taxis within the Soca Valley area. My pick-up was with X Point (they also do outdoor/ adventure travel!)
Where We Stayed: We stayed in a beautiful apartment called Hisa Sonca at the heart of Kobarid, where you can rent an entire apartment with 3 bedrooms and a kitchen at just approximately 100 euros/ a night! 
Special thanks to the Hisa Franko team and Slovenian Tourism Board. #IFeelSLOVEnia