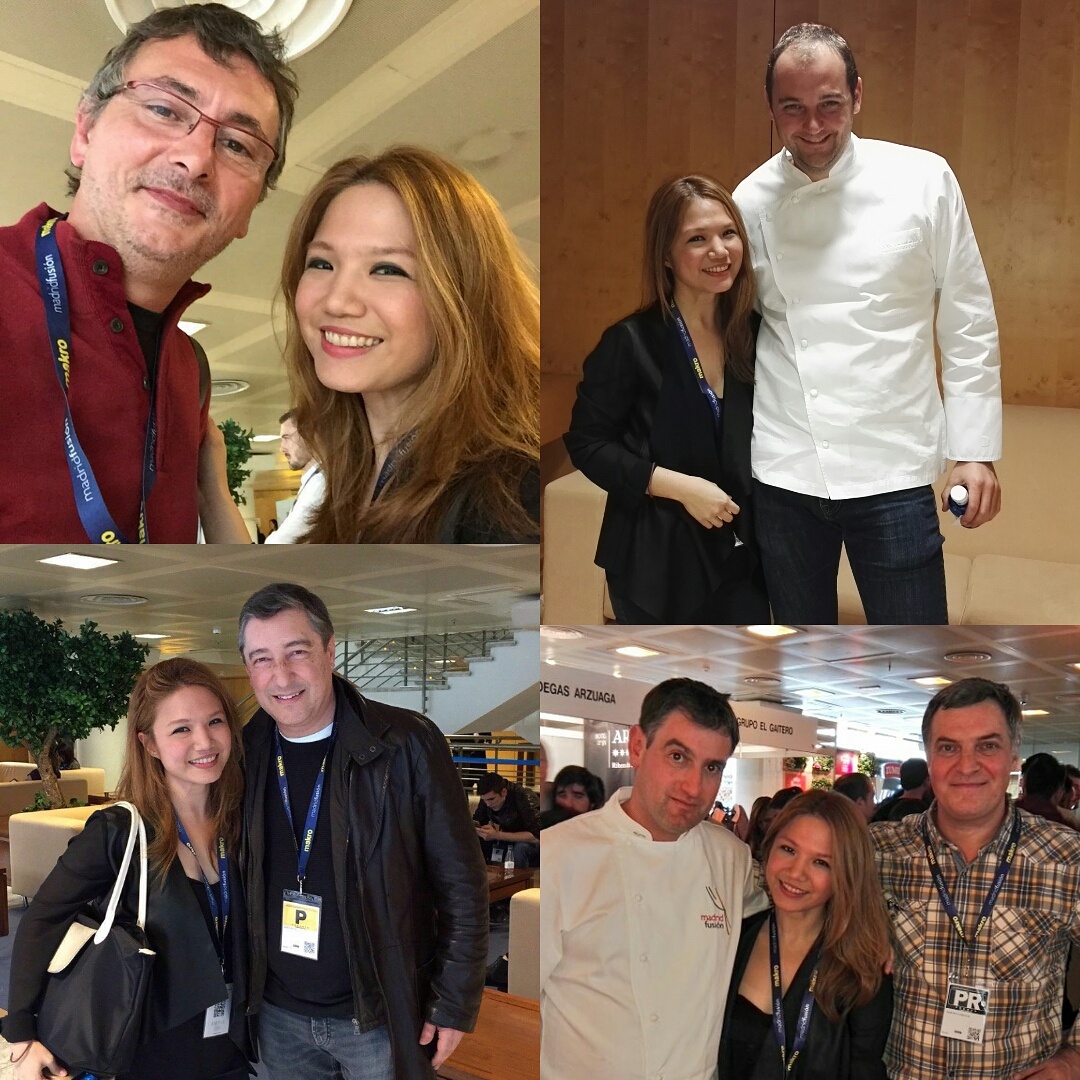 My first trip this 2016 was to the Spanish capital for Madrid Fusion. It was my second time to attend one of the most important culinary events in the world— that's part conference and part trade show, where some of the best chefs in the world are invited to speak and showcase their latest philosophies, movements, ingredients, discoveries and recipes. (Click HERE to see what transpired last year.)
I flew via KLM— my first time– from Manila to Taipei to Amsterdam (happy to stopover for some Dutch breakfast like stroopwafels and poffertjes – and of course, a sip of Heineken!) and finally to Madrid.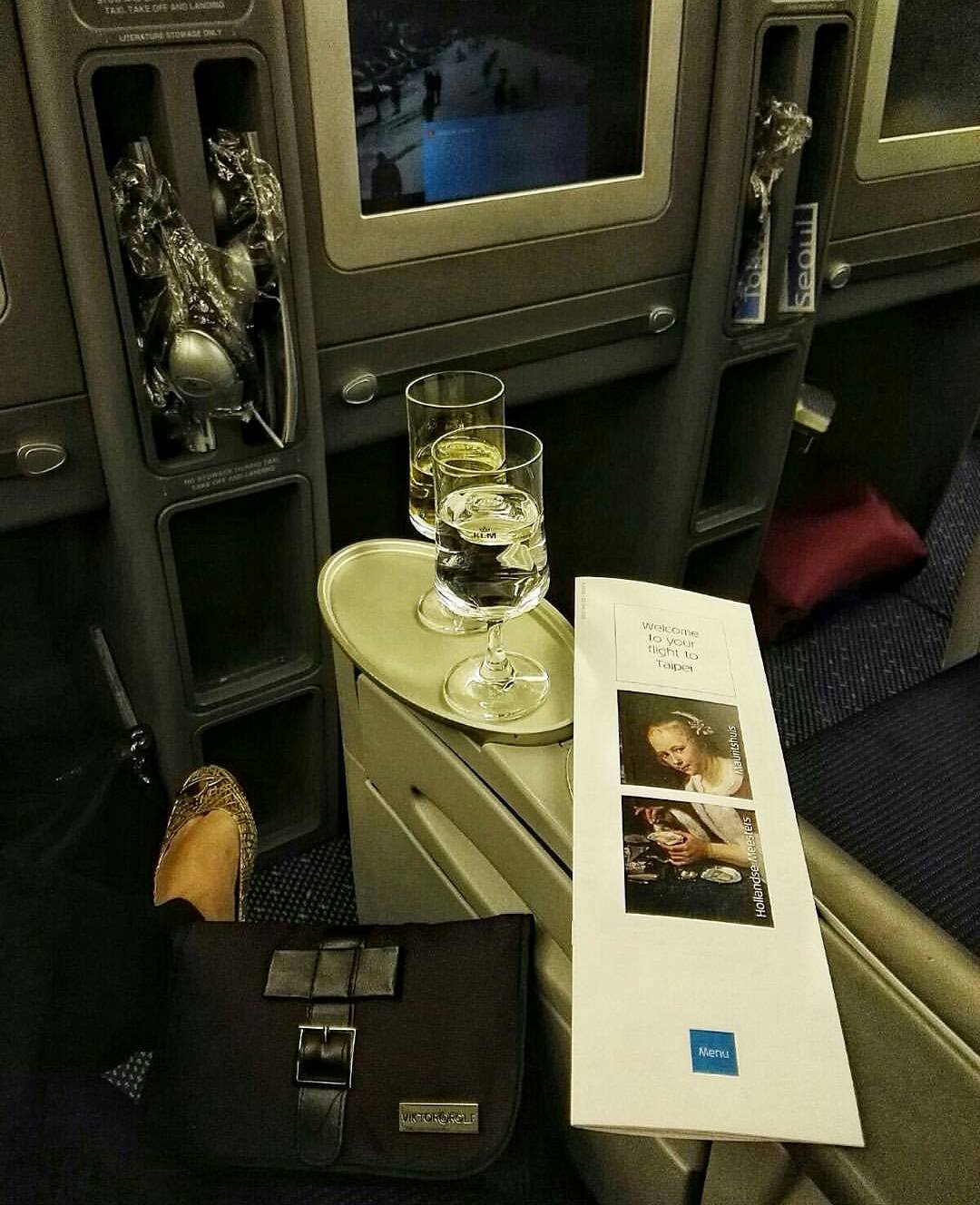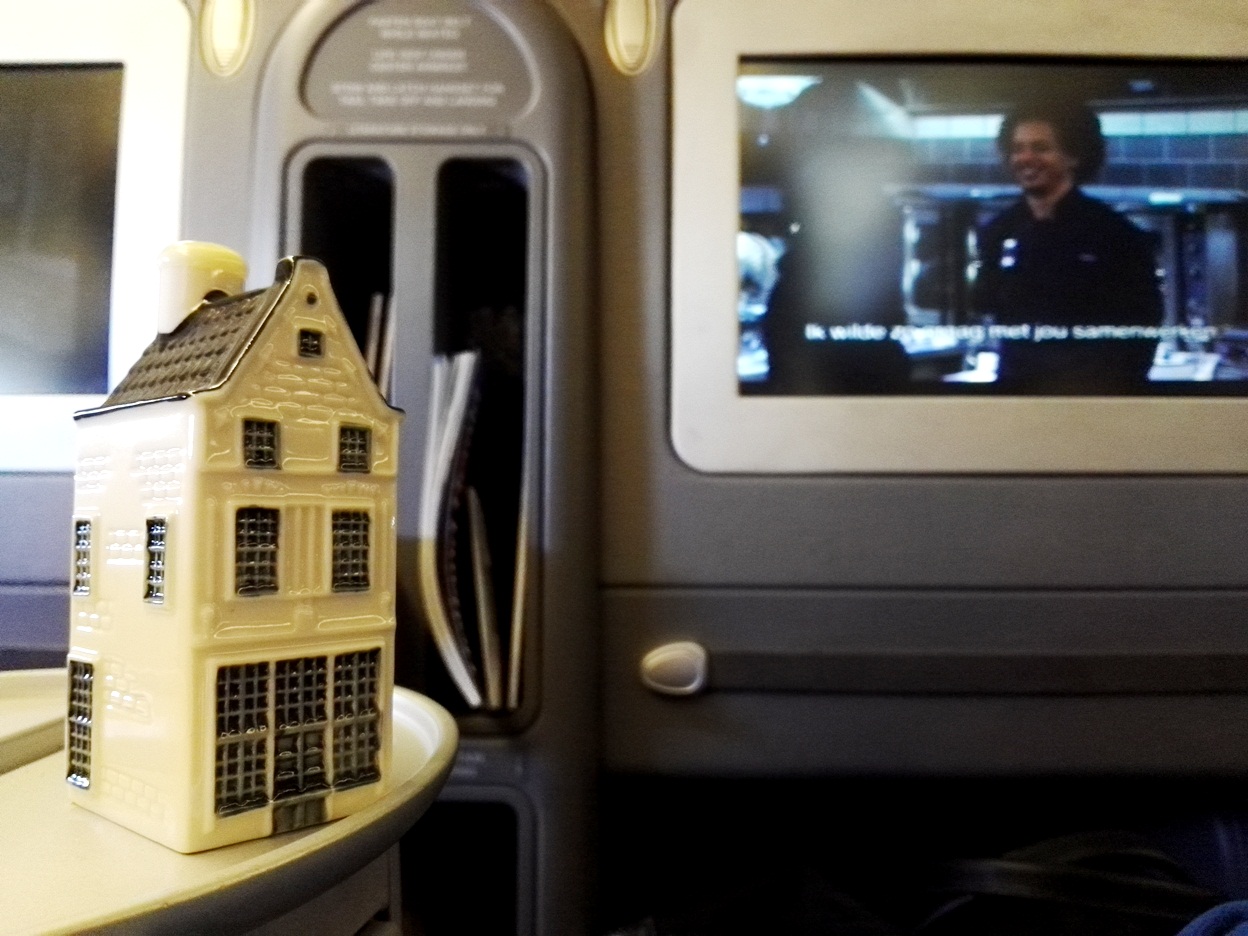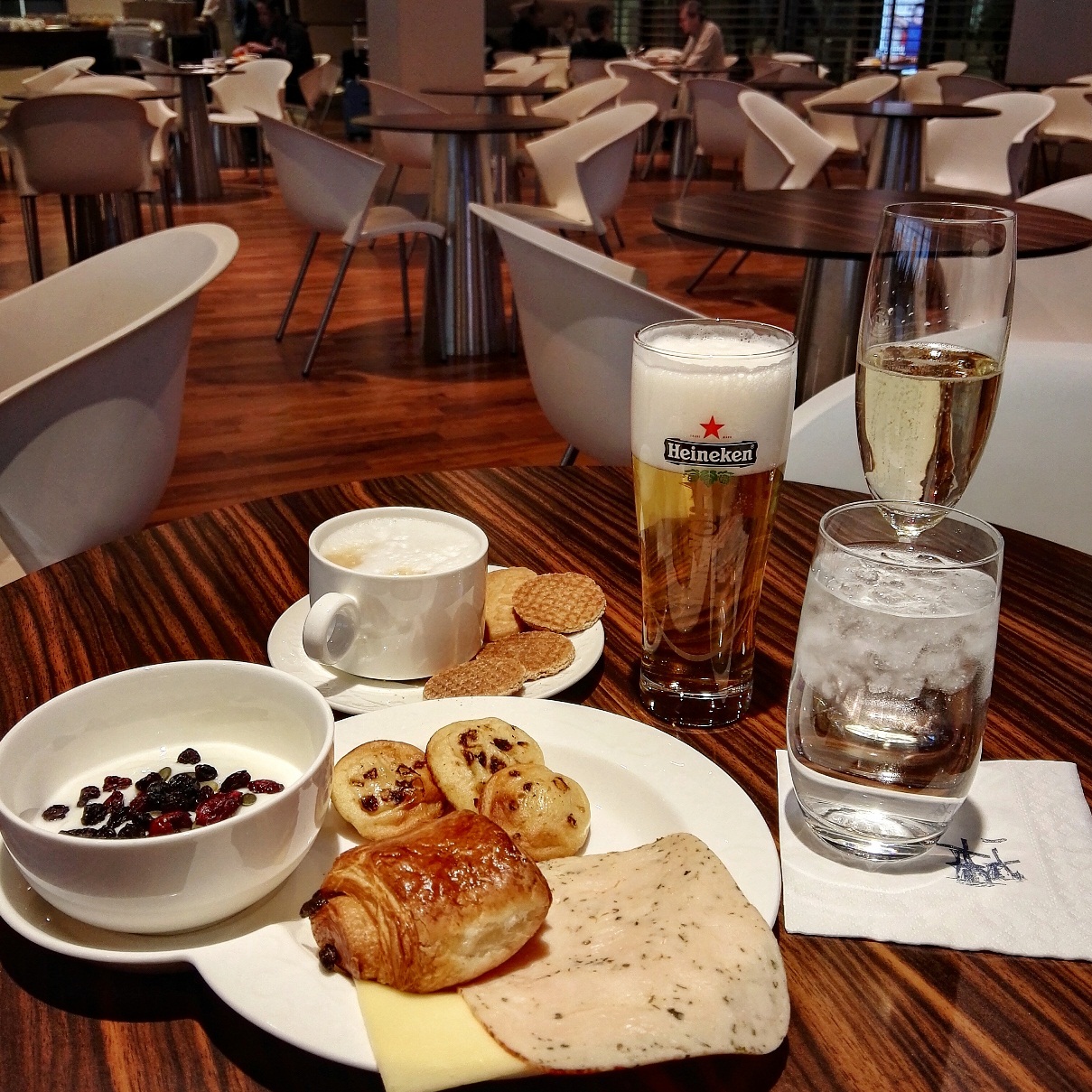 This year's Madrid Fusion held at the Palacio Municipal de Congresos had a recurrent topic among several of the chef-speakers: reviving ancestry and respect for produce.
Latin America's top chefs Virgilio Martinez (Central, Peru), Mauro Colagreco (Mirazur, France) and Jorge Vallejo (Quintonil, Mexico) opened their session with a live "traditional kitchen fire" onstage — the way their ancestors cooked back in the day. They had banded together to form Origenes (Origins) to honor their Latin American ancestry (Colagreco is Argentinean) and to revive the ingredients and prehistoric cooking techniques of their land by traveling around the continent and working with farmers and suppliers, using their knowledge to create traceability.
"We are trying to recover the traditional gastronomy of our communities and bring back a very human concept and relationship in cuisine, and keep these elements alive," said Vallejo.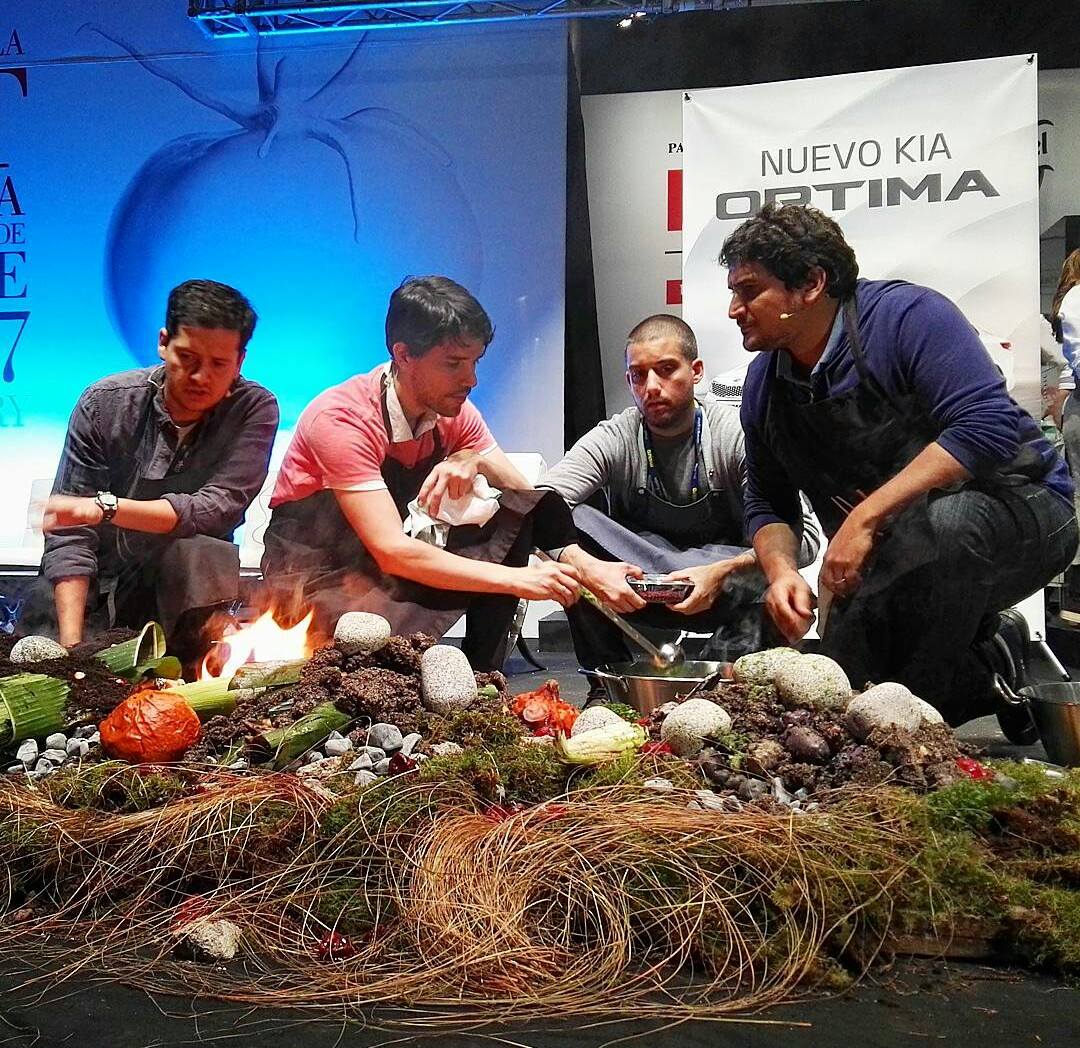 Josean Alija talked about going back to basics at his Nerua at the Guggenheim Museum in Bilbao, where he is known for painstakingly putting vegetables from his immediate natural environment center-stage. "There are no shortcuts for excellence," he declared.
Our very own Chele Gonzalez — the only Philippine-based chef who presented this year (introduced by no less than his mentor, Mugaritz's Andoni Aduriz) spoke about his travels around the country and how he incorporated cooking techniques from the Aetas into the dishes he serves at Gallery Vask. (Yours truly was honored to have been invited to write Chele's biography for the Madrid Fusion 2016 book– and translated to Spanish, too!)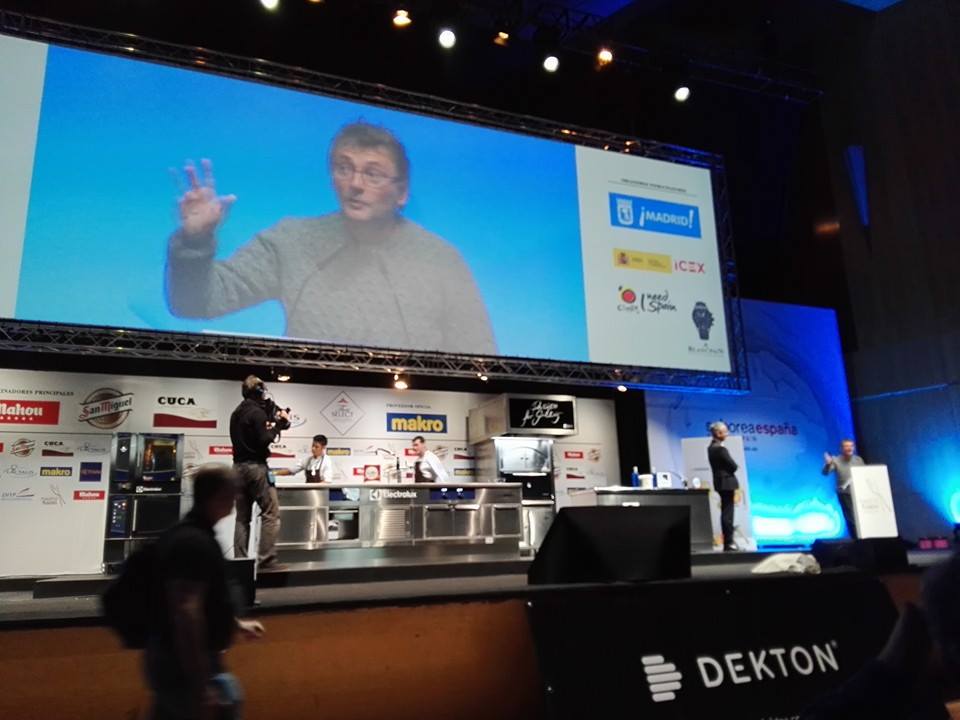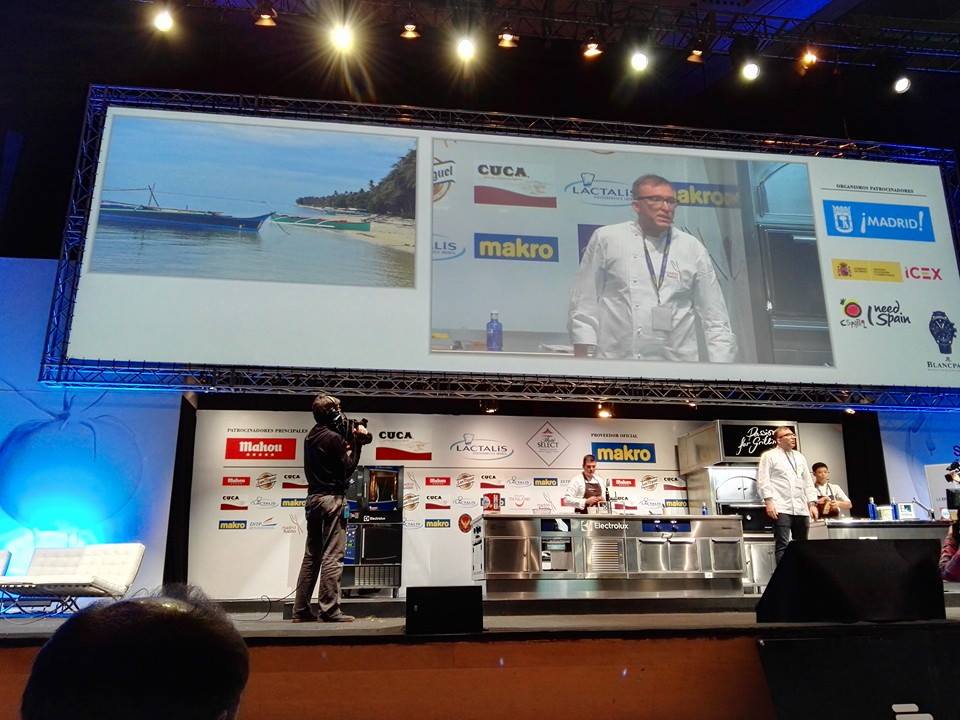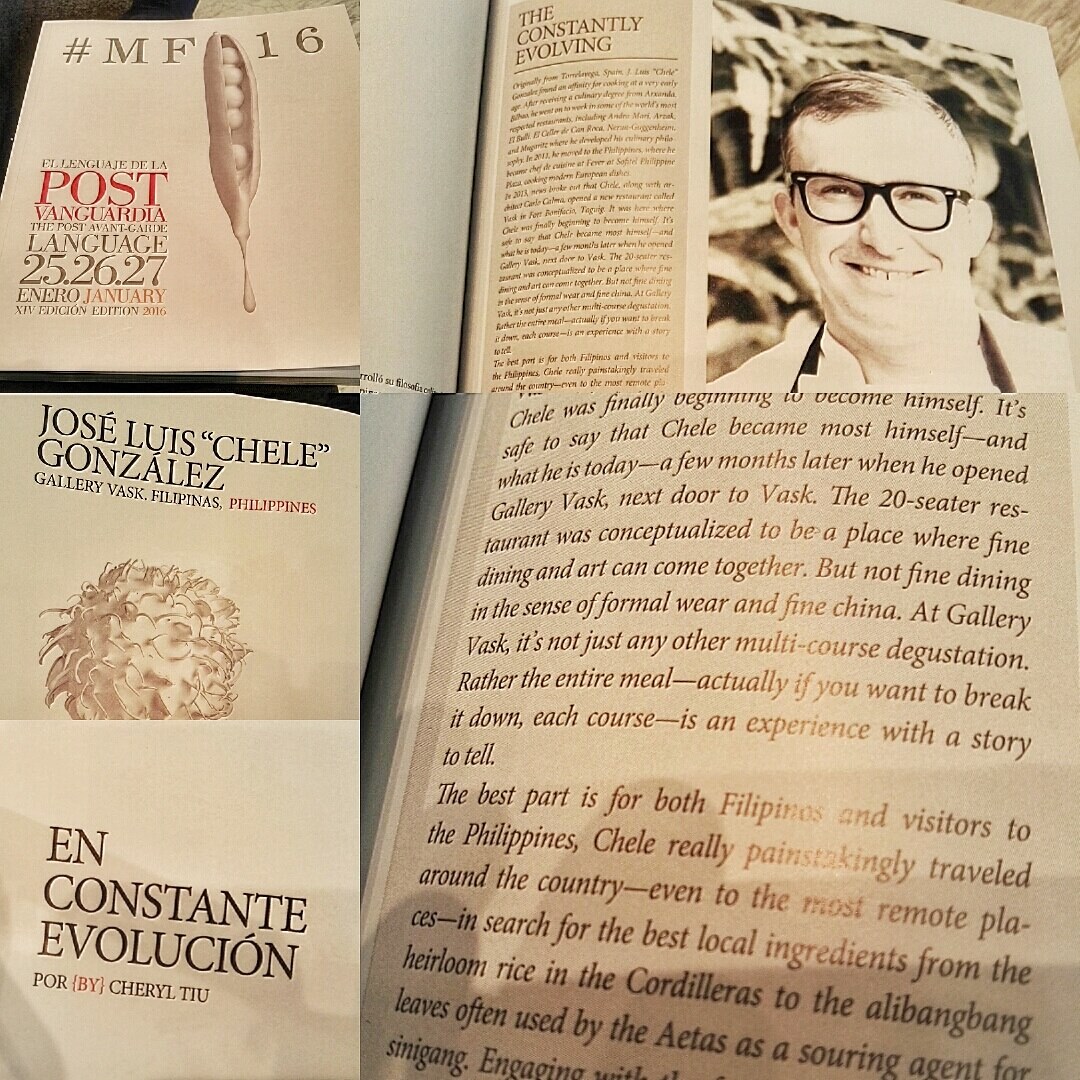 David Thompson declared that the most important "equipment" at his Nahm in Thailand was his mortar and pestle. "We make everything by hand," he said.
A conversation with the American avant-garde Daniel Humm (Eleven Madison Park, New York) and Grant Achatz (Alinea, Chicago) also touched on an important reality for restaurateurs and chefs today. "Restaurants today have multiple personalities; they can evolve," said Achatz. "Before, every time you return [to a restaurant], it had to be the same. Now people want the opposite, they want a different experience. That's where fine dining is going… you take the risk and adapt to what people want."
Humm agreed: "For a young chef, coming out to find himself on his own and is wondering which way to go… there is no one right way anymore; there are now so many ways. There isn't even a real recipe anymore."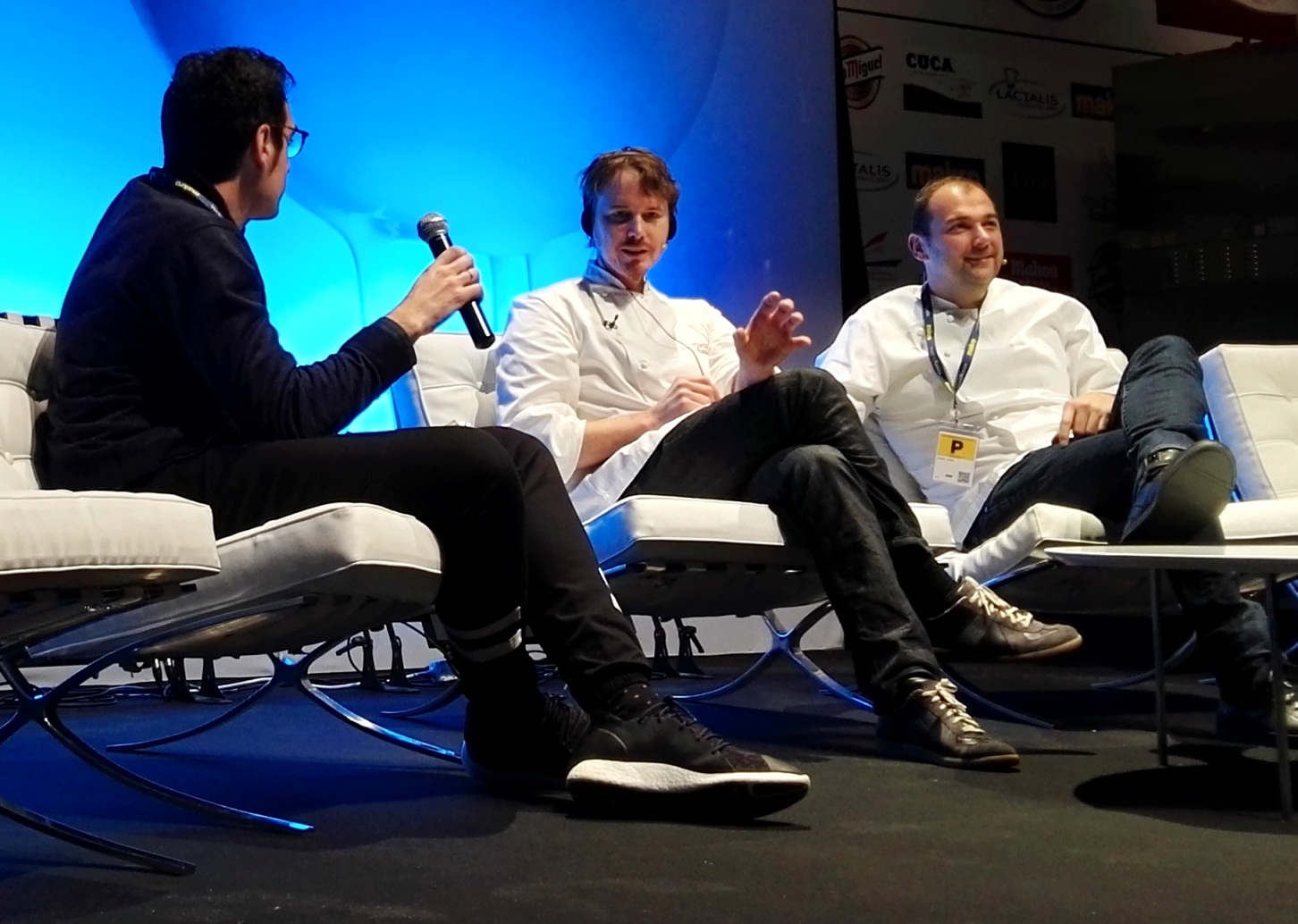 There was a Philippine reception held at Pedro Larumbe ABC where Filipino chefs Margarita Fores, Chele Gonzalez and Miko Aspiras each cooked and prepared dishes from their respective restaurants for the audience. It was here where they announced Madrid Fusion Manila 2016, happening this April 7 to 9 at SMX.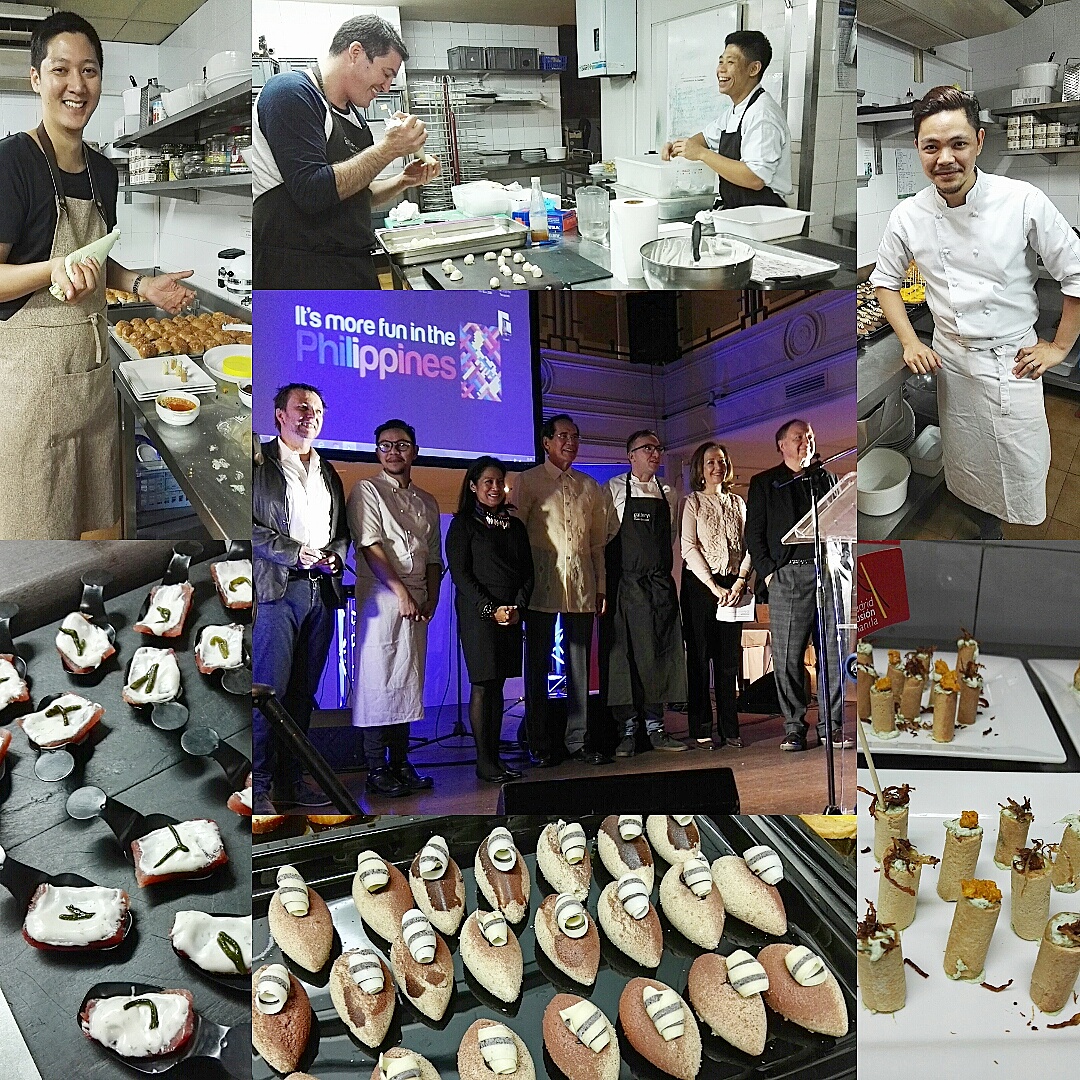 Elena Arzak really loved the Philippines and she so gamely went and tried every single one of the dishes. She told me she was so sad she couldn't make it to the Philippines this year, and that "My trip to the Philippines was so memorable. The people, the culture, the food.. It had a lot of impact on me and influenced some of the dishes now that I serve at Arzak." Wow, how heartwarming is that?! We love you, too, Elena!!!
The following day, the cast of cool was officially presented at Madrid Fusion. The following visiting Manila are: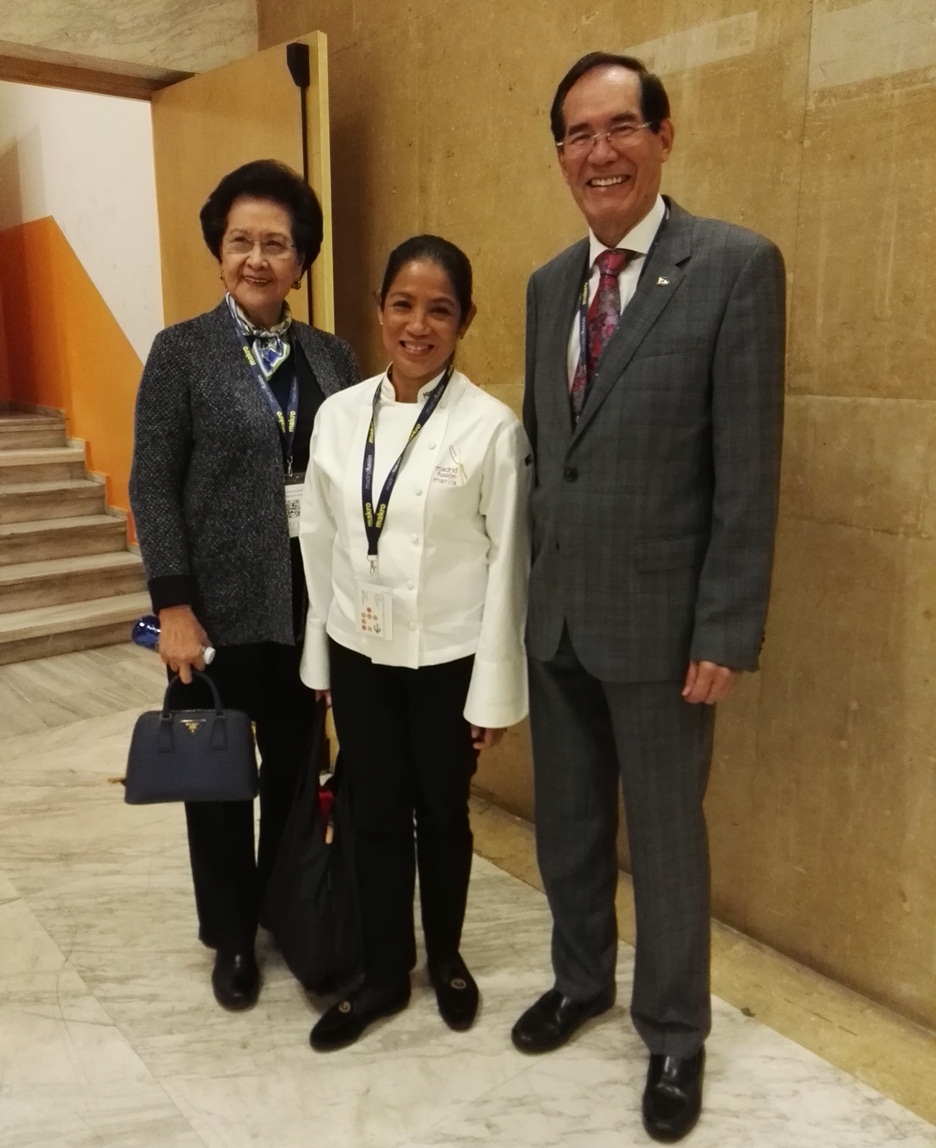 This year's Madrid Fusion Manila (MFM) 2016 will take place at the SMX Convention Center from April 7 to 9. It is themed: "The Manila Galleon: East Meets West." The Trade Expo will highlight ingredients, gourmet products, creative tableware, culinary equipment, regional culinary treats from the Philippines, Spain and other countries around Asia and likewise, Europe and the Americas.
I spoke to some of the chefs on what they are looking forward to during their visit, and what they will be speaking about:
Joan Roca (El Celler de Can Roca, Girona, Spain)
(#1 Restaurant in the World- World's 50 Best Restaurants; 3 Michelin Stars)
"I hope to taste Filipino food. And spend some time with the Filipino people."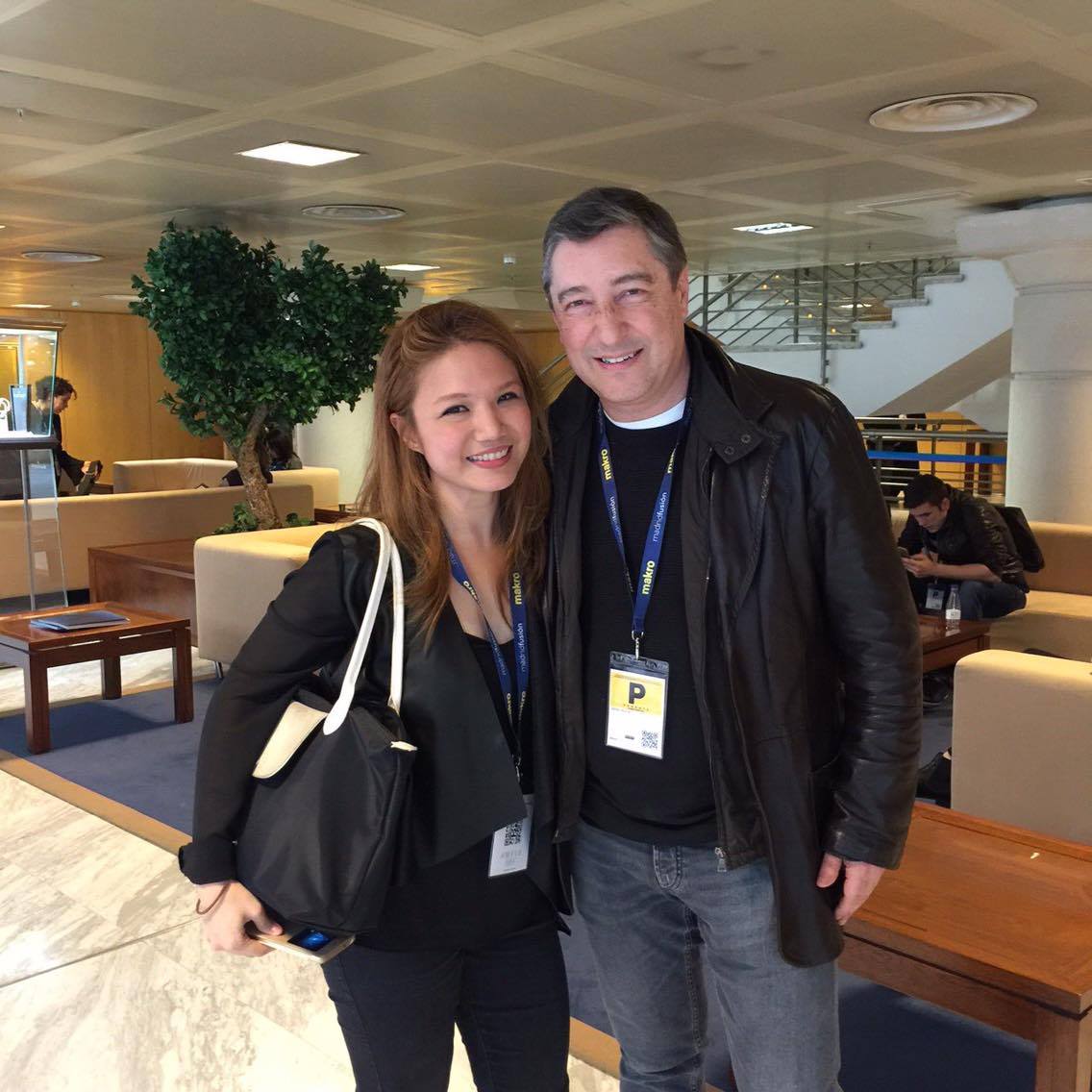 Virgilio Martinez (Central, Lima, Peru)
(#1 Restaurant in Latin America; #4 Restaurant in the World- World's 50 Best Restaurants)
"[In Manila], I will be speaking about the next menus we are conceptualizing on altitudes. The menu will be based on the ecosystem, each course representing an altitude. We will be mixing biodiversity in terms of the Amazon meeting the Andes meeting the Coast. I will bring some images and make the people taste what I am doing; it's part of bringing what I do in Peru. Then, it is important [to share] that we are not using anything coming from a source that we do not know. We do not use sugar anymore. If we want to sweeten something, we make some infusions or dry some fruits; so we obtain all the sweetness from the herbs like stevia. We do our own umami and play with it. Everything has to be natural; we have this huge challenge of having 100-percent-traceability for our restaurant — a concept we are doing that can be replicated anywhere in the world — and make an impact."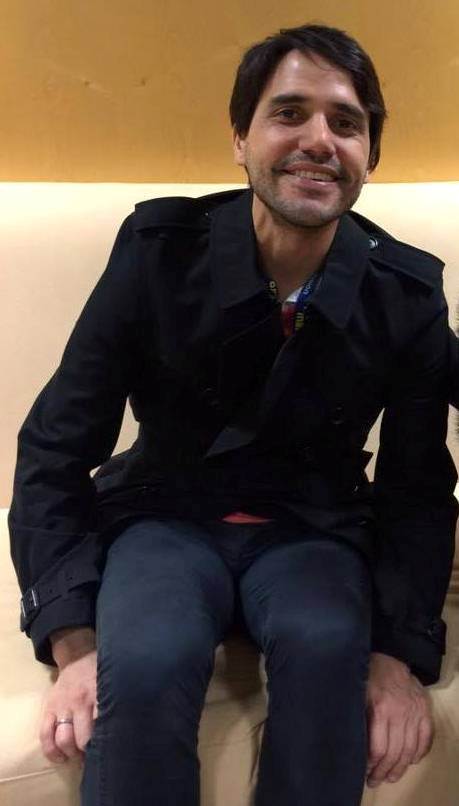 Jorge Vallejo (Quintonil, Mexico City, Mexico)
(#6 Restaurant in Latin America; #35 Restaurant in the World- World's 50 Best Restaurants)
"For me, it's going to be interesting to speak about the trades of the spices. We have a lot of similarities in the kitchen [with Mexico and the Philippines] with the tamales and adobo. I used to work in a cruise ship a long time ago and I made friends with Filipinos. I know the flavors of sabaw, adobo, so it's something I want to share. I do some adobo also in Mexico and I want to put into context what's adobo for us and what's adobo for you."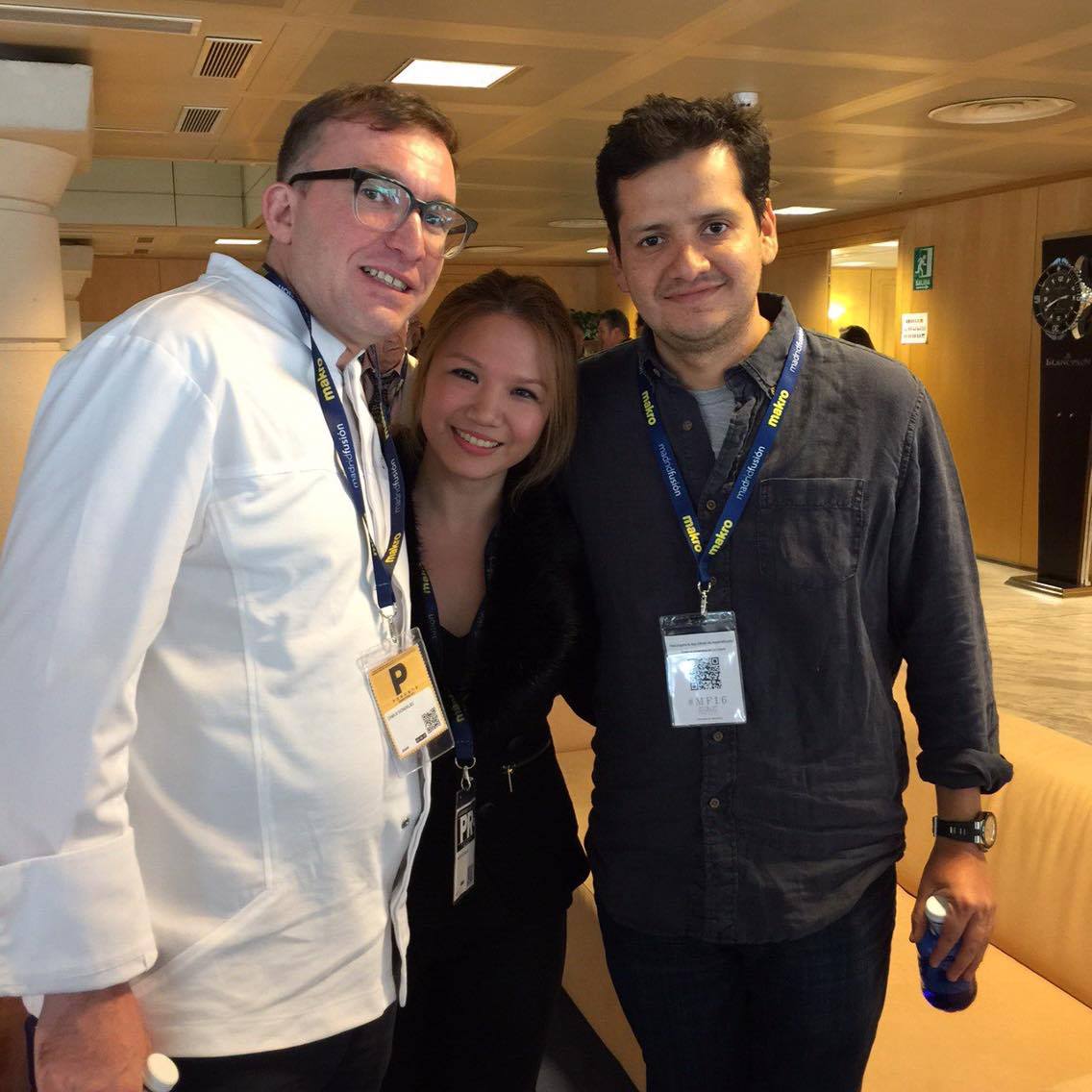 David Thompson (Nahm, Bangkok, Thailand)
(#7 Best Restaurant in Asia; #22 Best Restaurant in the World- World's 50 Best Restaurants)
"I look forward to learning more about Philippine street food. And hopefully to see more outside Manila."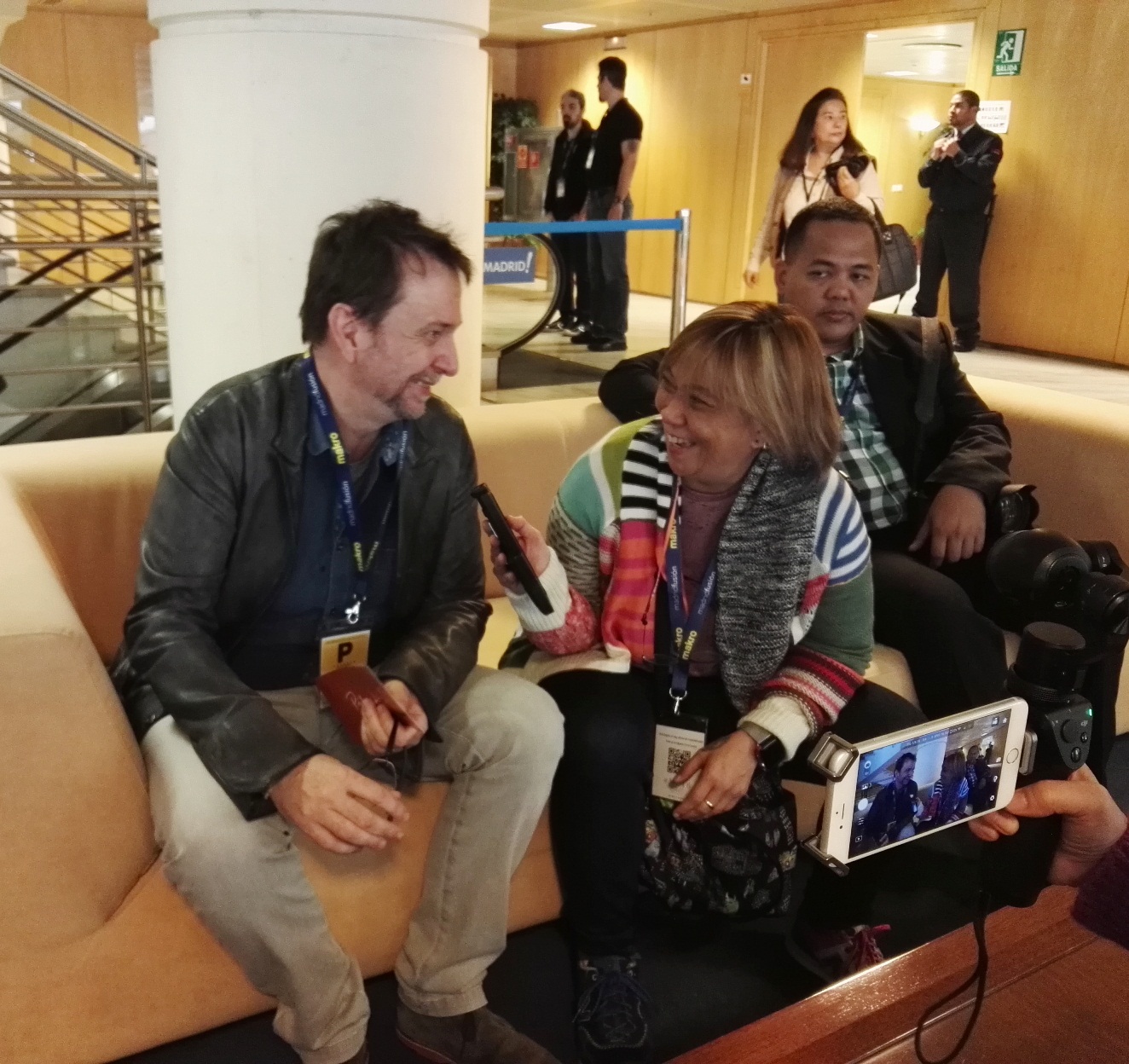 Apart from them, it was also really good to reunite with some of my chef friends like Mugaritz legend Andoni Aduriz (he took this selfie of us with his phone!) and one of the nicest chefs on earth, Mirazur's Mauro Colagreco, who celebrated my birthday with me in Manila just last November!, Nerua's Josean Alija... and meet new ones like Azurmendi's Eneko Atxa and… Eleven Madison Park's Daniel Humm! I was a little nervous and intimidated at first but he was the nicest guy! It's amazing how some of the most successful chefs in the world are also some of the nicest.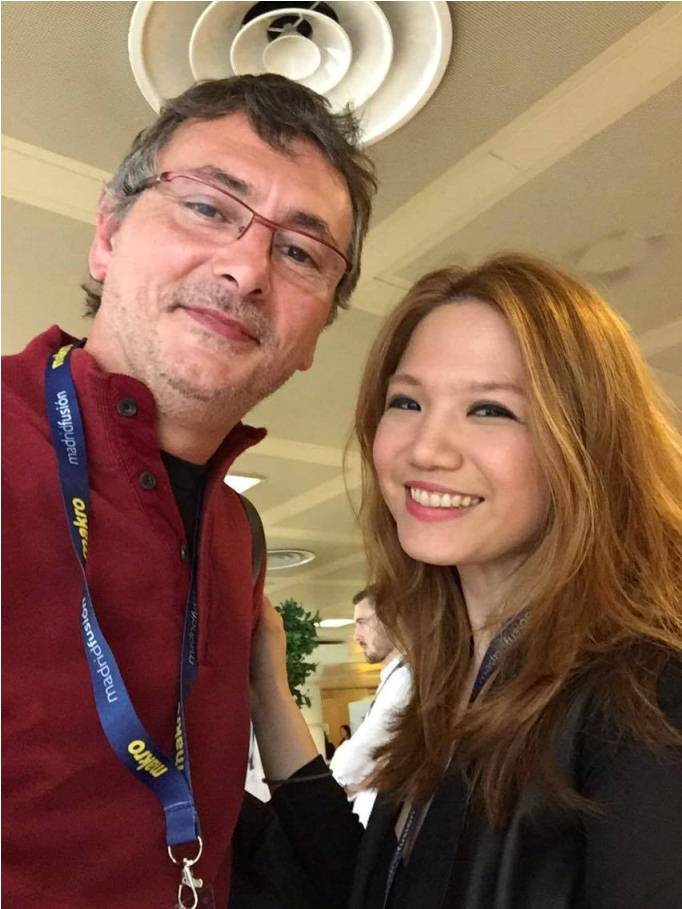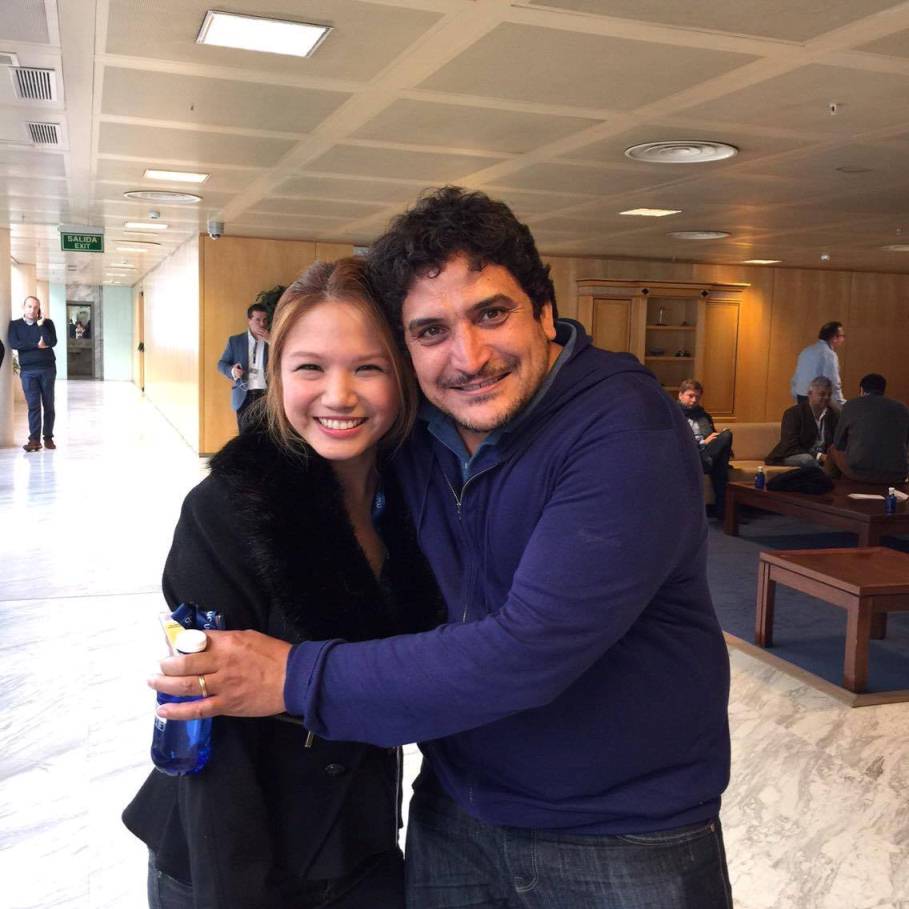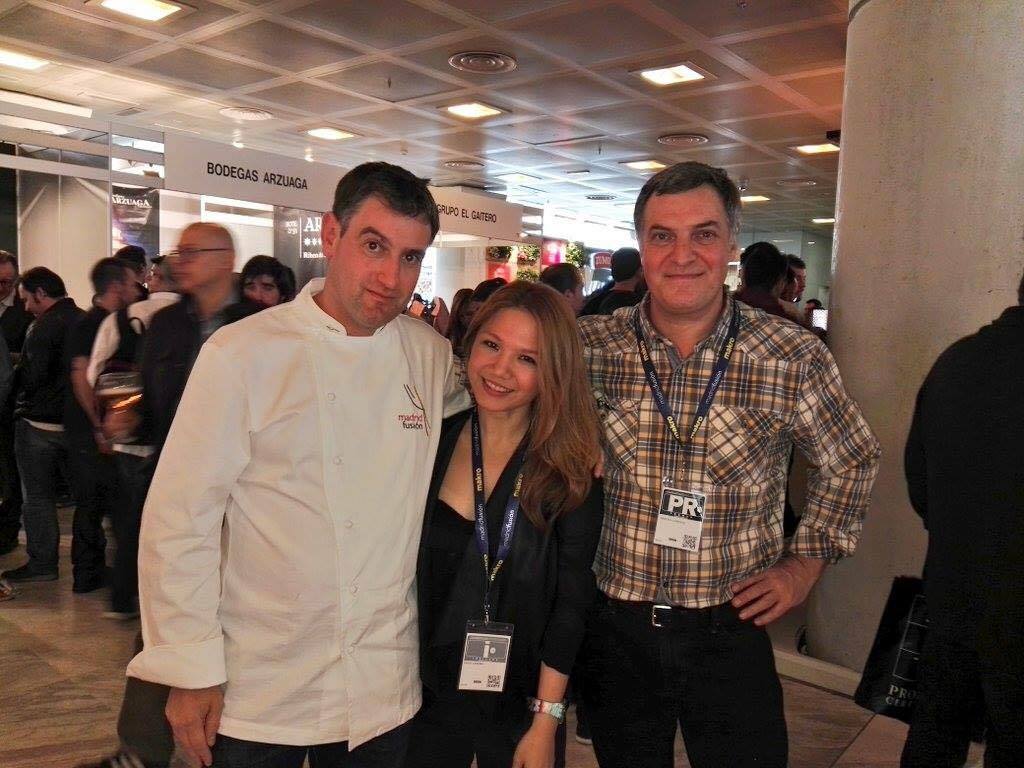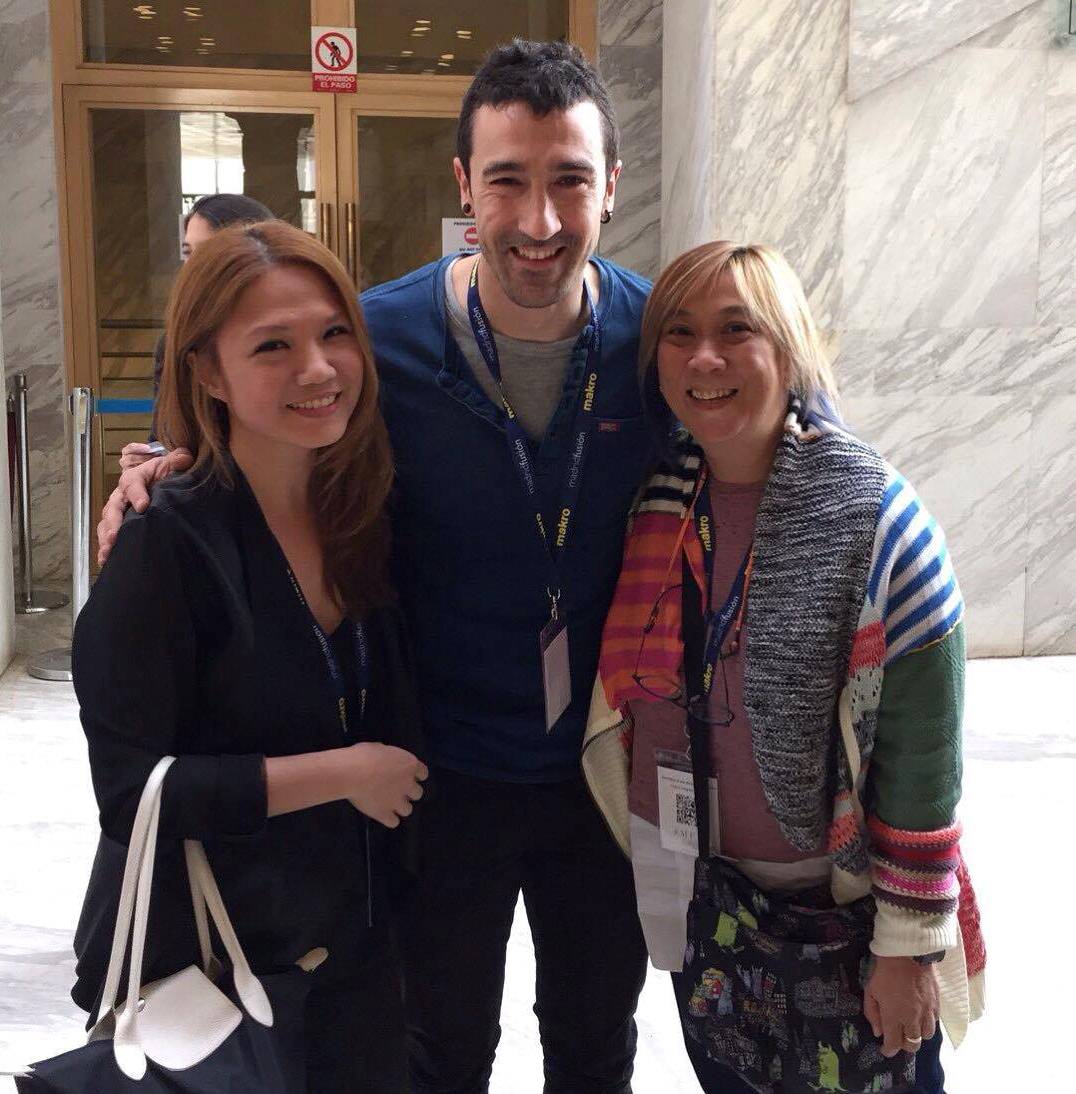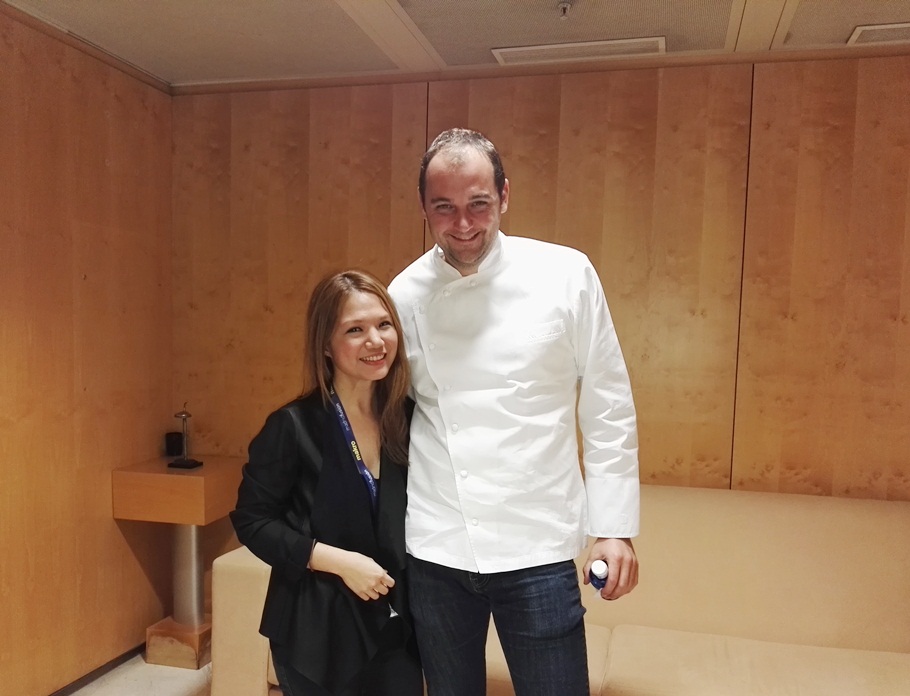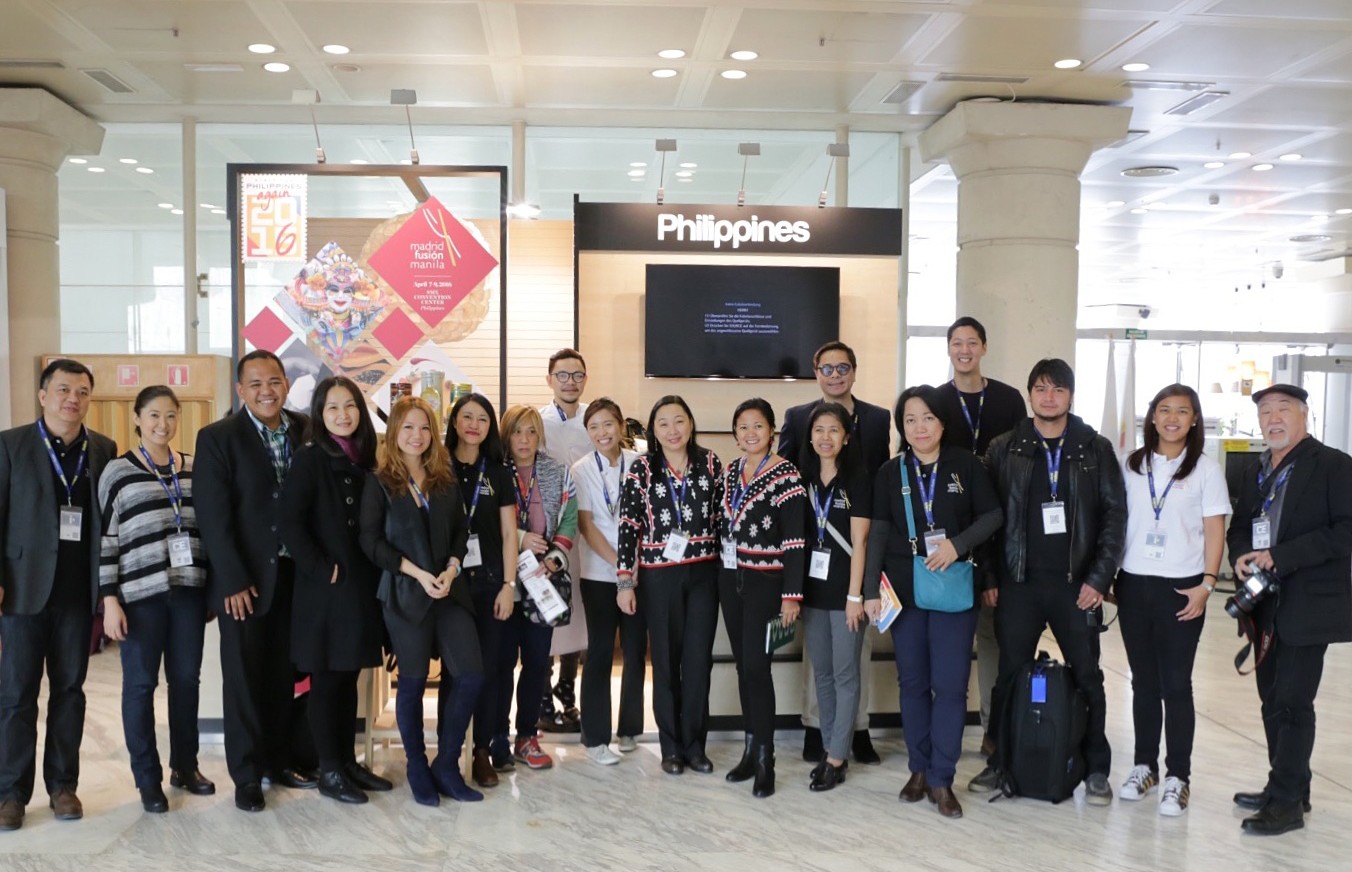 *My original article came out in my Philippine Star column; more on the April issue of Lifestyle Asia.