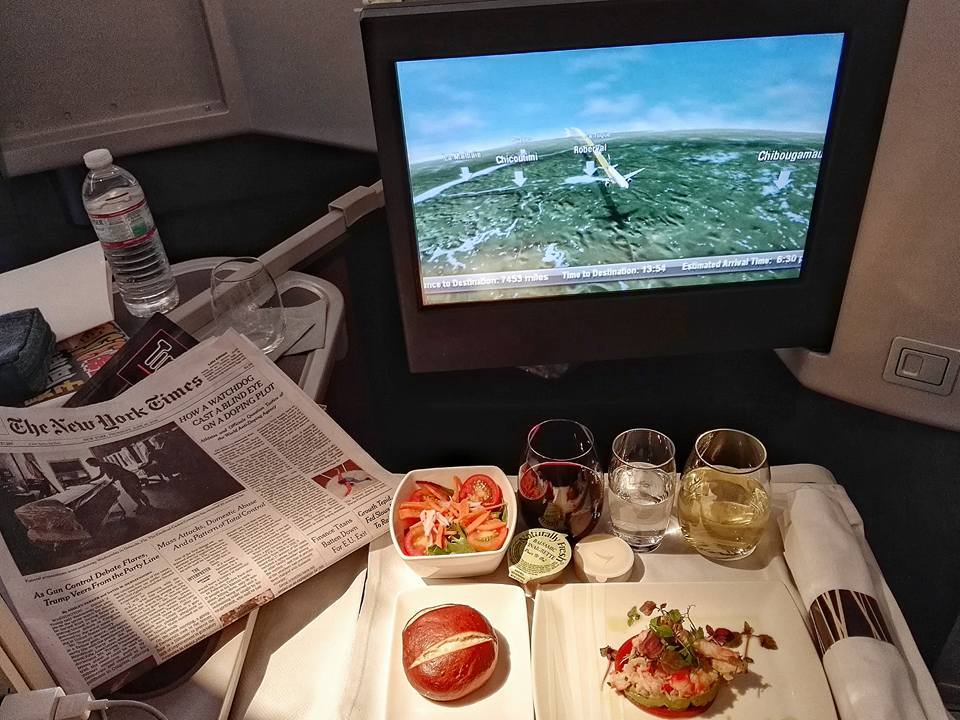 When I flew to New York City recently (primarily to attend the World's 50 Best Restaurants awards ceremony), I decided to book with Cathay Pacific. I spent some time at the Hong Kong International Airport, as Manila is two hours away from Hong Kong, and New York City is 16 hours from Hong Kong. And then repeat on reverse on the way back.
It's one of my favorite airports, and deciding which Cathay Pacific business class lounge to visit is fun for me. While it's normally lottery system, depending on what's closest to my gate, most my trips have been close to Gate 35, which is where The Bridge is located. In this lounge, both first and business class passengers share the same facilities in a larger space. (unlike in The Wing or The Pier, which separate first class guests from business class)
*Cathay also recently renovated The Pier, which is now the largest of all CX lounges and can fit up to 550 people, located by Gate 65, but unfortunately, the business class was not yet open during my last visit.
I've noticed that my food habits tend to repeat themselves, and as there's been curiosity on what I eat (and drink!) when I'm there, I'll share with you my staples at Cathay's The Bridge lounge in Hong Kong:
1) Champagne, champagne, champagne– always. (Yes, even at breakfast.)
I love my bubbles, but I can also be a nervous flyer. Champagne at any time of the day is imperative for me before flying. If I need to knock myself out on the flight (I have difficulty sleeping on plane, plus, I'm a light sleeper), I'll pile on the red wine.  PS The champagne at The Bridge is Thienot but it's Moet et Chandon at The Wing.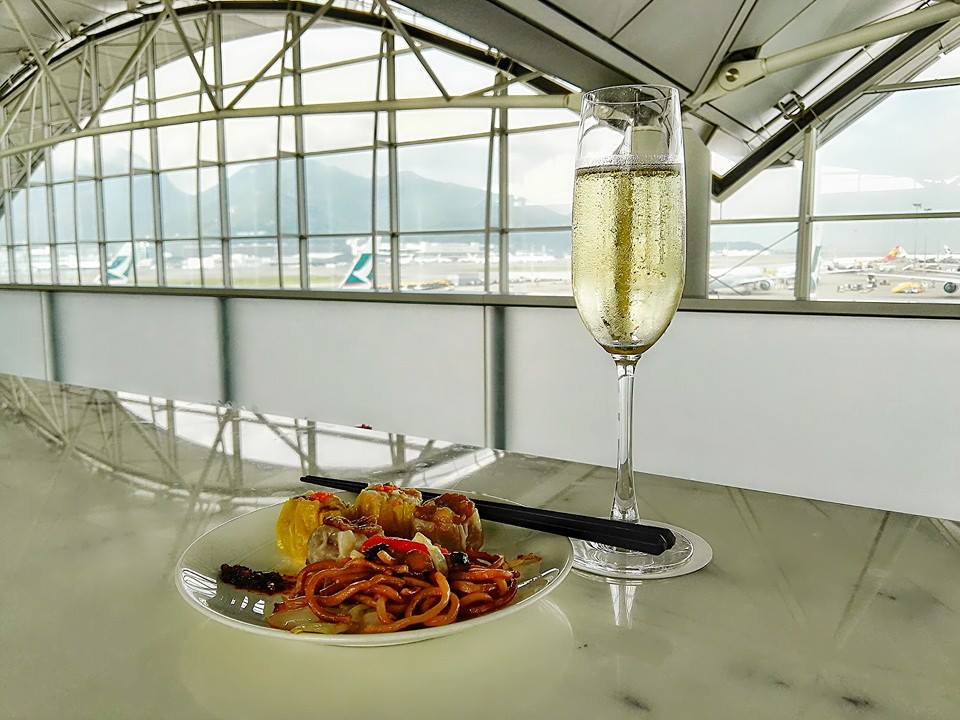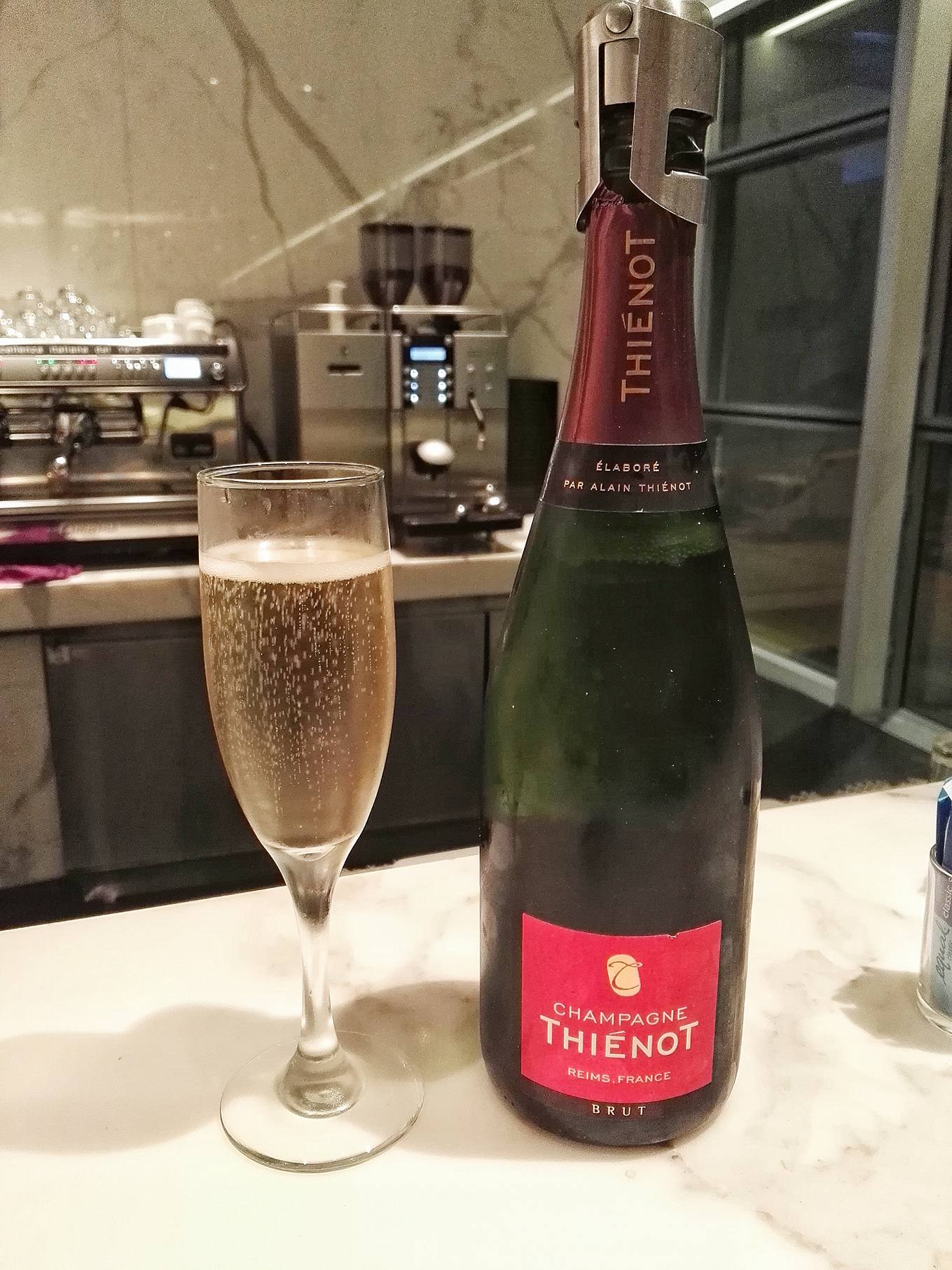 2) Dimsum forever. 
This goes hand-in-hand with champers. I'll also have this for breakfast/ lunch/ dinner. Hong Kong has some of the best Cantonese food, and being to able have such quality at the lounge is a luxury. There will always be a vegetarian dumpling, and a beef dumpling; sometimes, chicken. And don't forget the chili and XO sauces. Totally legit here. They are located at The Bridge's Bakery and Bistro.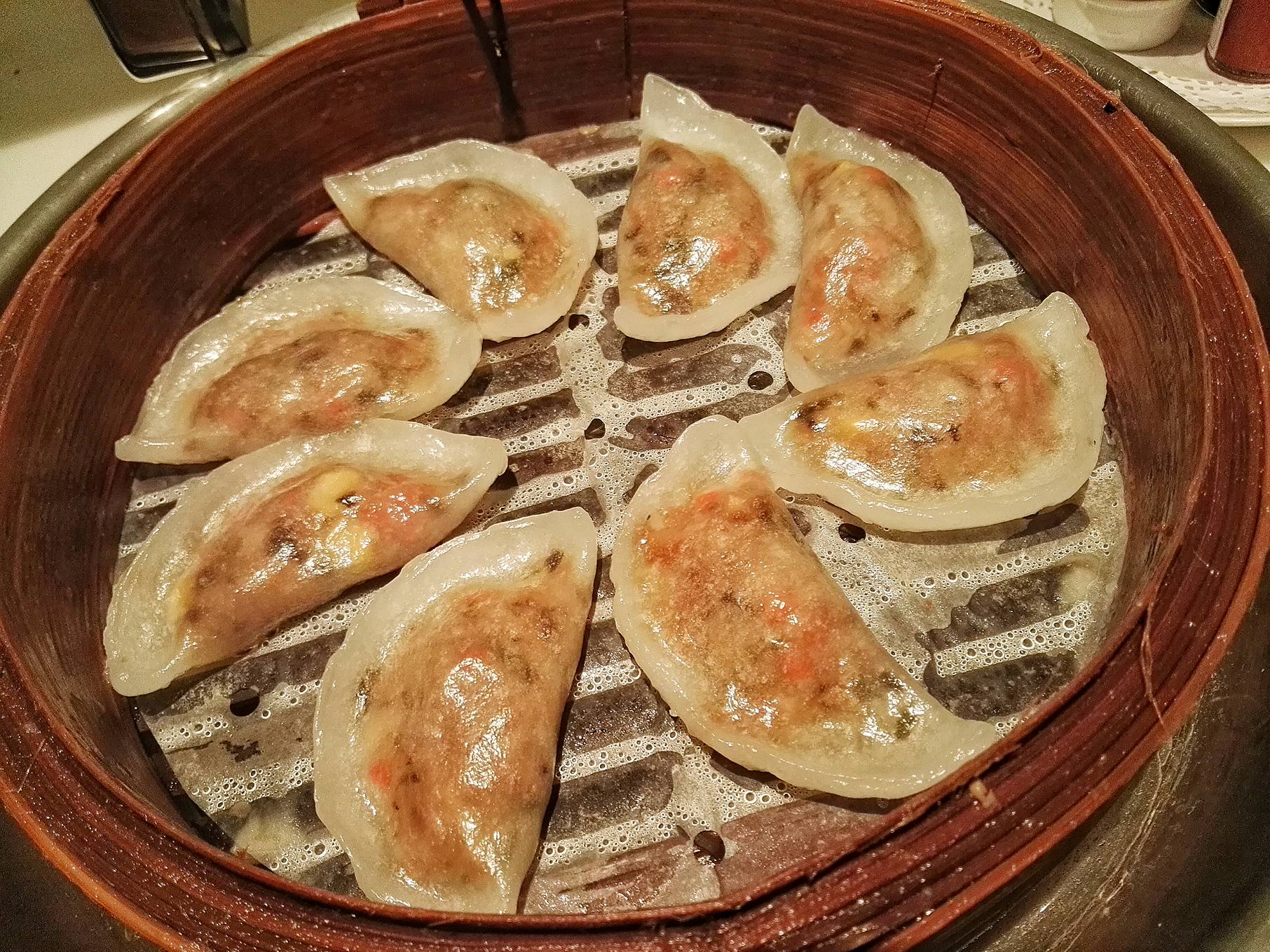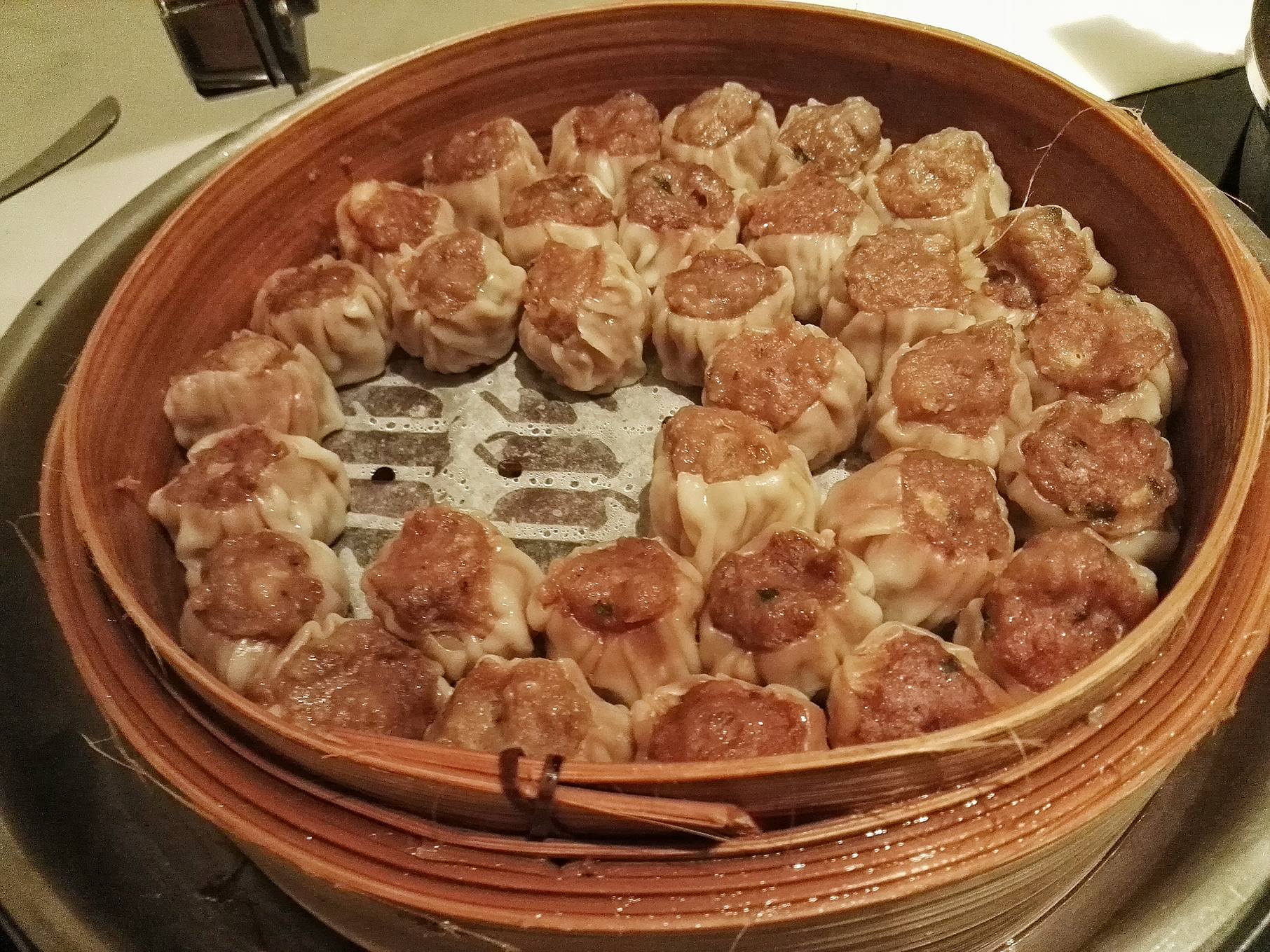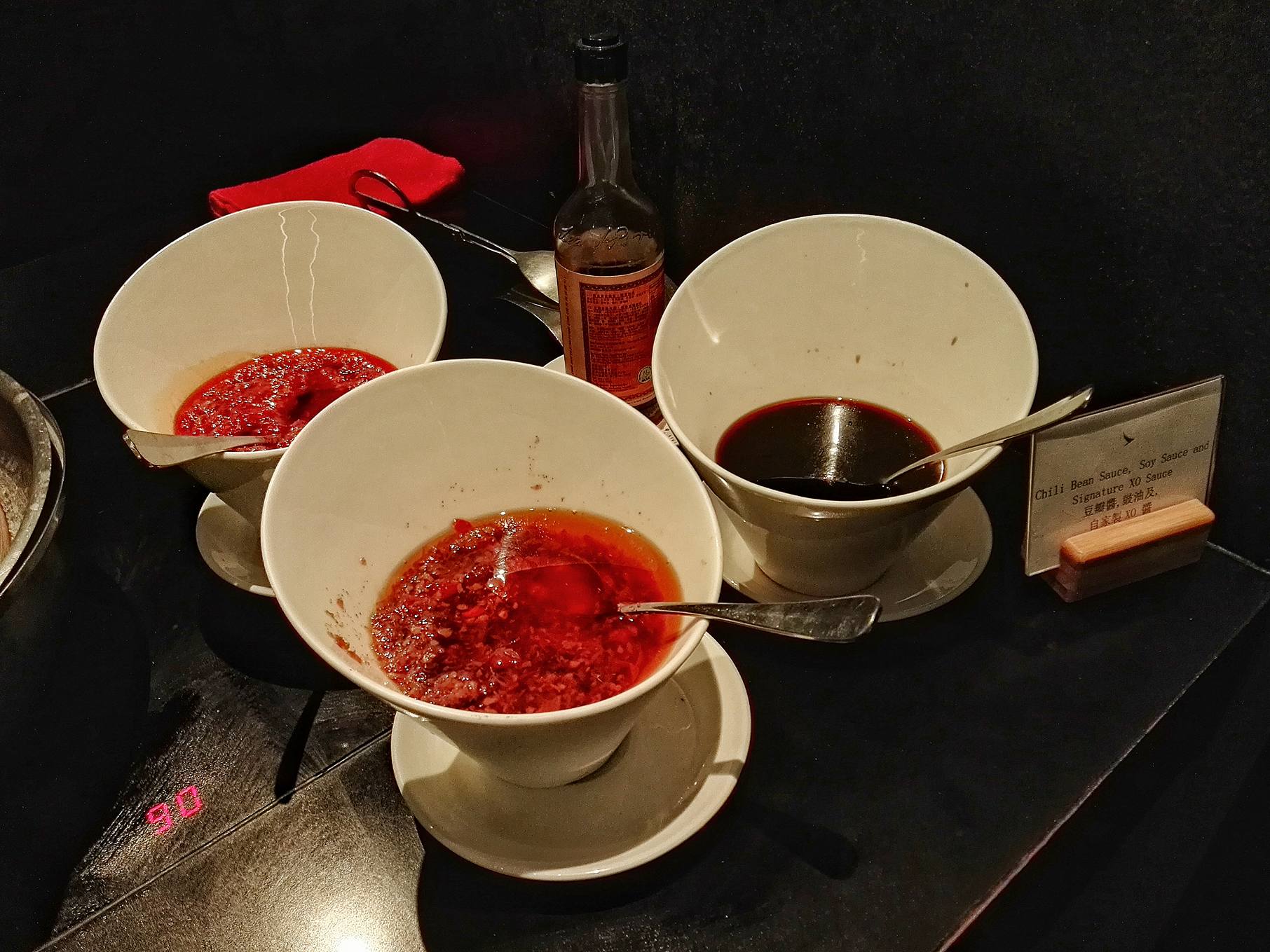 3) Corn Tortillas served with Guacamole, Tomato Salsa and Sour Cream 
I love me some nachos and the ones at the lounge are so good, and served properly– tortillas made of corn, and all the correct condiments, with the salsa not being too sweet. They are located at The Bridge's Long Bar.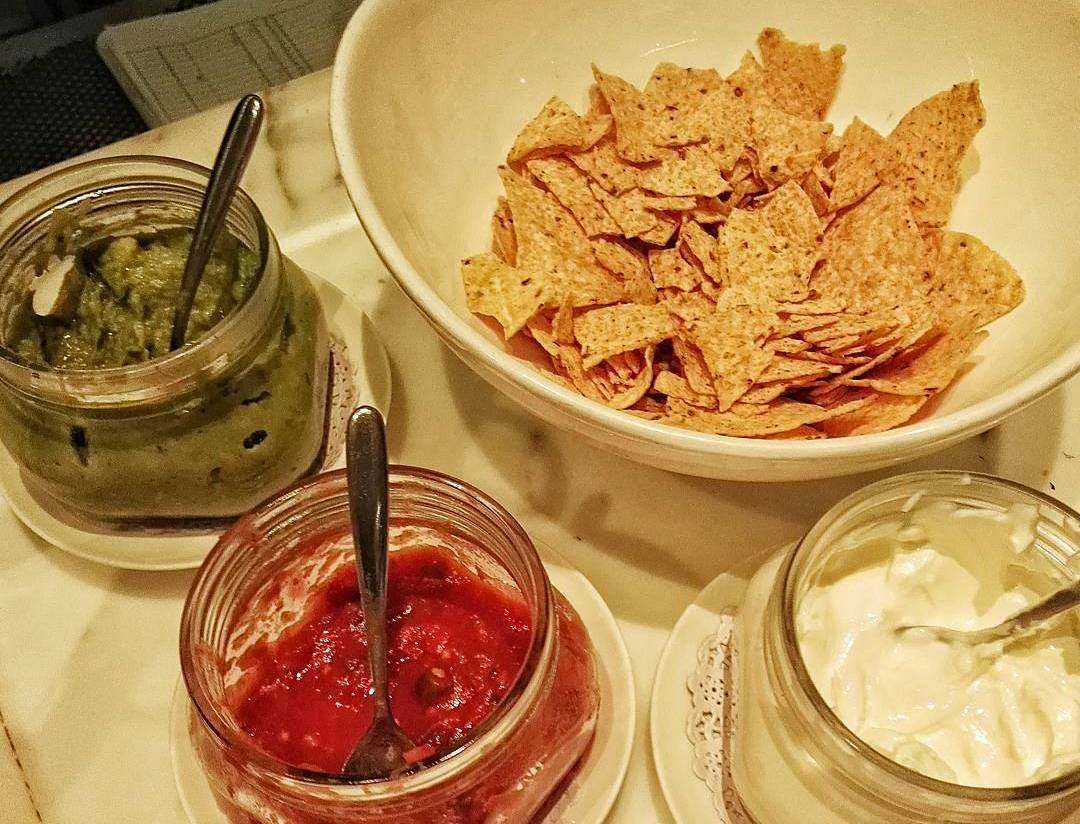 4) Gummy Rings Candy
Gummies are happiness and we will always love them, regardless of age. They are located at The Bridge's Long Bar next to the nachos, so great to munch on while sipping on a drink.
5) Portuguese Egg tarts!!!
Just look how gorgeously brulee-d these Portguese egg tarts here are, and they are delicious. They are also mini egg tarts so won't cloy you or leave you wanting to explode as the normal sized egg tarts do. They are located at The Bridge's Bakery.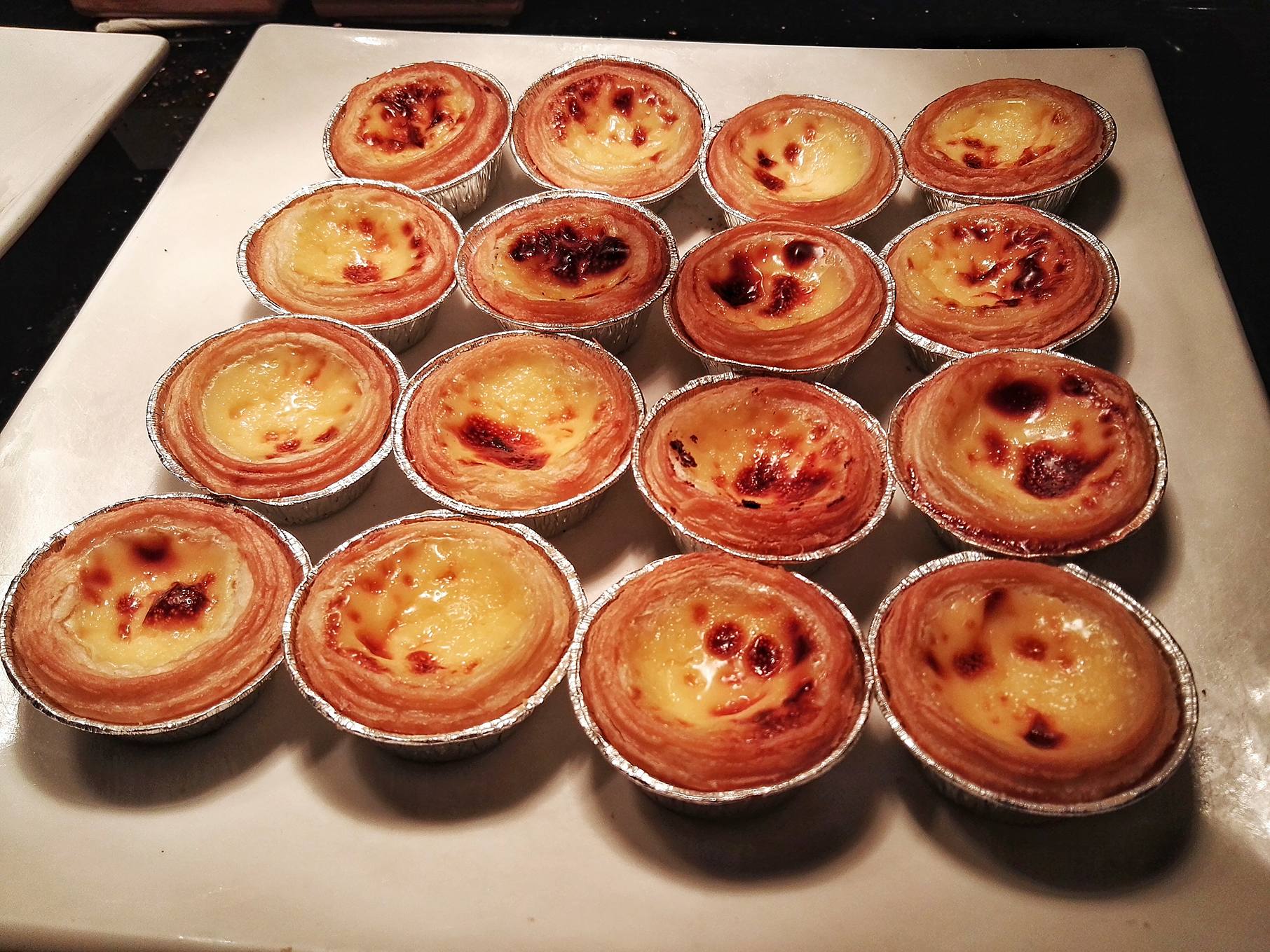 To read about the time I flew to Seattle to pick up a Cathay Pacific plane from Boeing, click HERE. To read about the actual flight experience, click HERE.