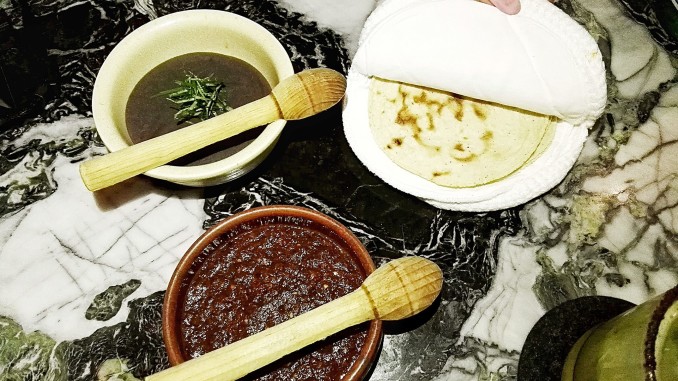 Mexico is especially hot on the food world radar again especially now that Rene Redzepi has now moved his Noma there for a seven-week pop-up. While #NomaMexico is however, in Tulum in the Yucatan Peninsula, Mexico being a (foodie) destination was a popular forecast for 2017 as part of this move. "[A lot] of hidden gems will be uncovered, and ingredients that are available in Mexico and Central America will gain prominence," predicted Singaporean hotelier and restaurateur Loh Lik Peng in an interview I did with him for Singapore Tatler on dining trends for 2017.
I spent some time in Mexico City not too long ago and all I can say is that for anyone who loves food, it is HEAVEN. Mexican cuisine is one of my most favorites in the world, so I had a ball eating my way around the city. Before that though, I want to address a legitimate oft-asked question, "Is Mexico City safe?" Yes, it is! My most important tip is: travel by Uber— it's relatively inexpensive (Manila prices) and you don't have to worry about taxi drivers scamming you or being lost in translation. And if you're walking on the streets, just watch your stuff and always be vigilant– of course, use common sense and don't wander around compromising areas nor late at night alone– similar to how you would behave in Manila or any large capital city. Apart from that, you're all set!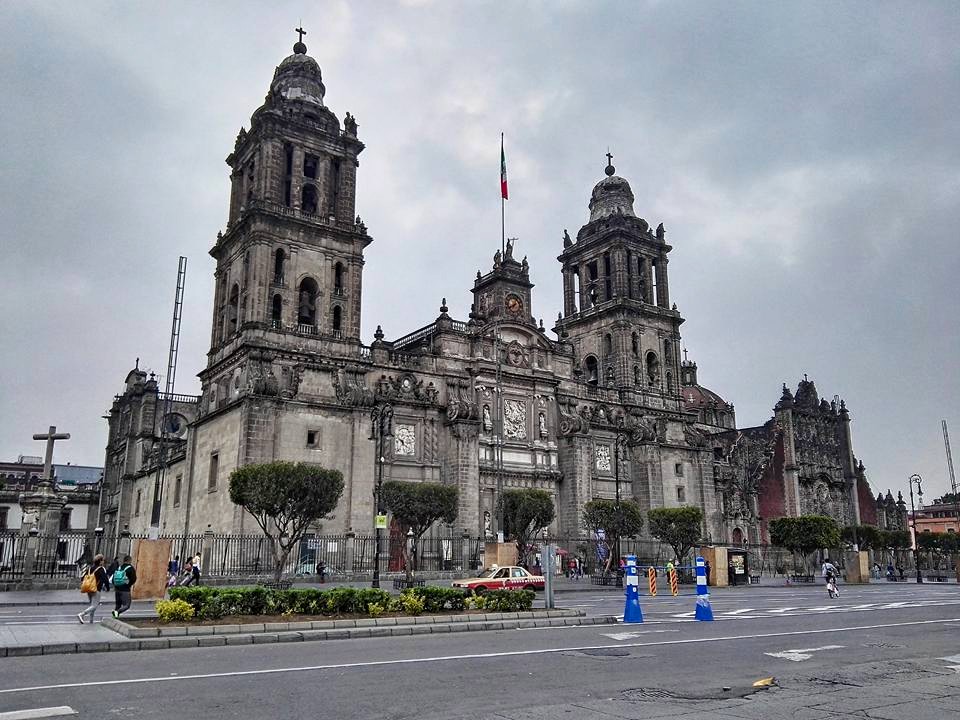 In no particular order, here are 10 restaurants– a mix of upscale, hole-in-the-wall, casual and market— to visit in Mexico's capital city:
1) El Huequito
I only had one run at streetside tacos in Mexico City, and El Huequito was it! They have only one kind of taco— the Al Pastor– and it is excellent! As my new Mexican friend Berenice Dorantes (who told me about this place) said, when looking for a good taco, you look for 3 things: good tortilla, meat and sauce — and this one ticks all boxes. It's always been popular with locals, but since Anthony Bourdain came, now with tourists as well. I enjoyed it!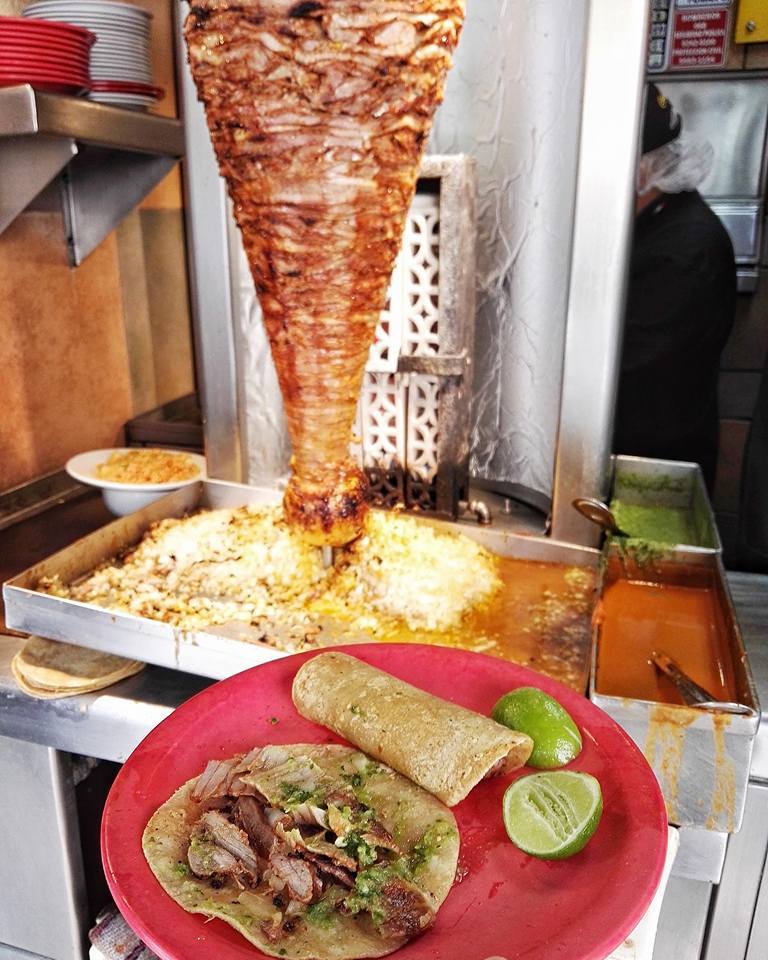 Ayuntamiento 21, Centro Historico, Mexico City; Phone +52 55 5518 3313; Visit <elhuequito.com.mx>.
2) Quintonil
Quintonil, which sits on the No. 6 spot in Latin America's 50 Best Restaurants, and No. 22 in the World, is located in a tiny street in the  Polanco neighborhood. Charismatic chef-owner Jorge Vallejo serves contemporary Mexican cuisine in ala carte and tasting menu options— which is a great idea because when you're traveling and you're packing as many restaurants as you can on your itinerary, there's really only so many tasting menus your stomach can literally… stomach! Jorge and his wife Alejandra Flores source the ingredients from their nearby garden, traveling just 30 meters to get to the table– to ensure they keep a low carbon footprint. *If you remember, we did a Cross Cultures Six Hands with Jorge last year in Manila, so it was great to finally visit his home turf!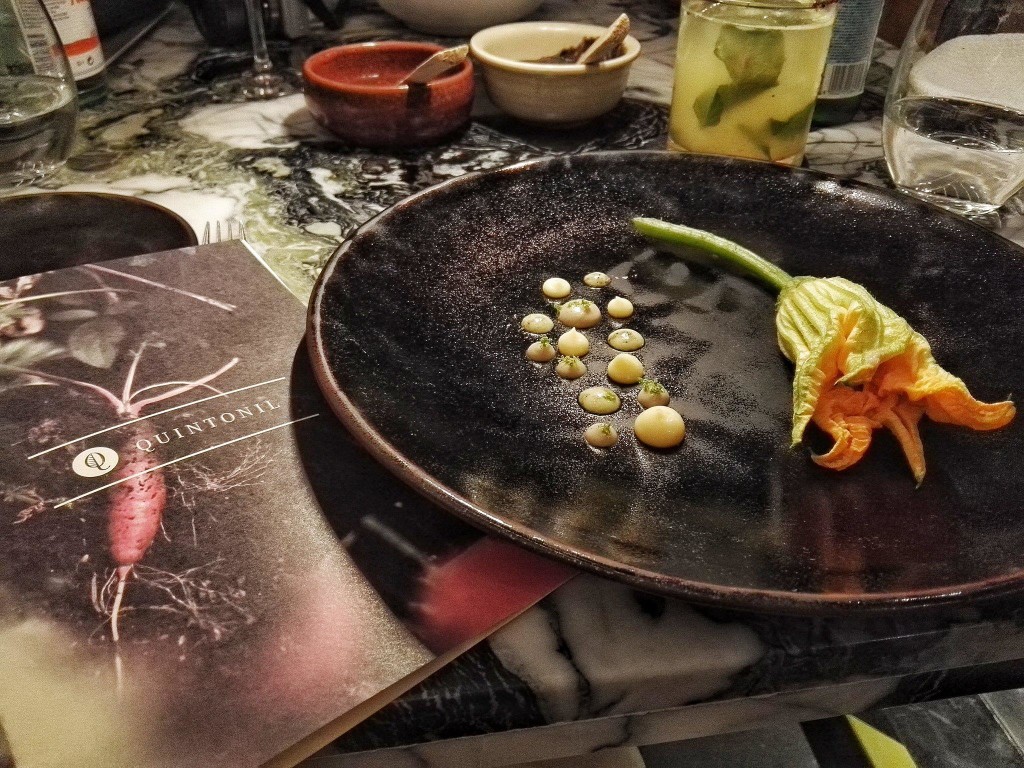 Newton 55, Polanco, Mexico City; Phone +52 55 5280 2680 or visit <quintonil.com/en>
3) Pujol
Pujol, was ranked the No. 5 Best restaurant in Latin America (making it the best restaurant in Mexico on the list), and No. 20 in the World this 2017. Chef-owner Enrique Olvera can be credited to being one of the pioneers of modern Mexican cuisine– elevating traditional ingredients through technique and presentation. There's only one tasting menu, which offers diners the opportunity to choose their preferred items from the different courses. Since my visit, Pujol has since opened at a new location also in the Polanco neighborhood, with sleeker, more minimalist interiors, with many referencing similarities to Olvera's New York City outpost, Cosme, with a taco-tasting menu (!!!), and a focus on fire-wood cooking.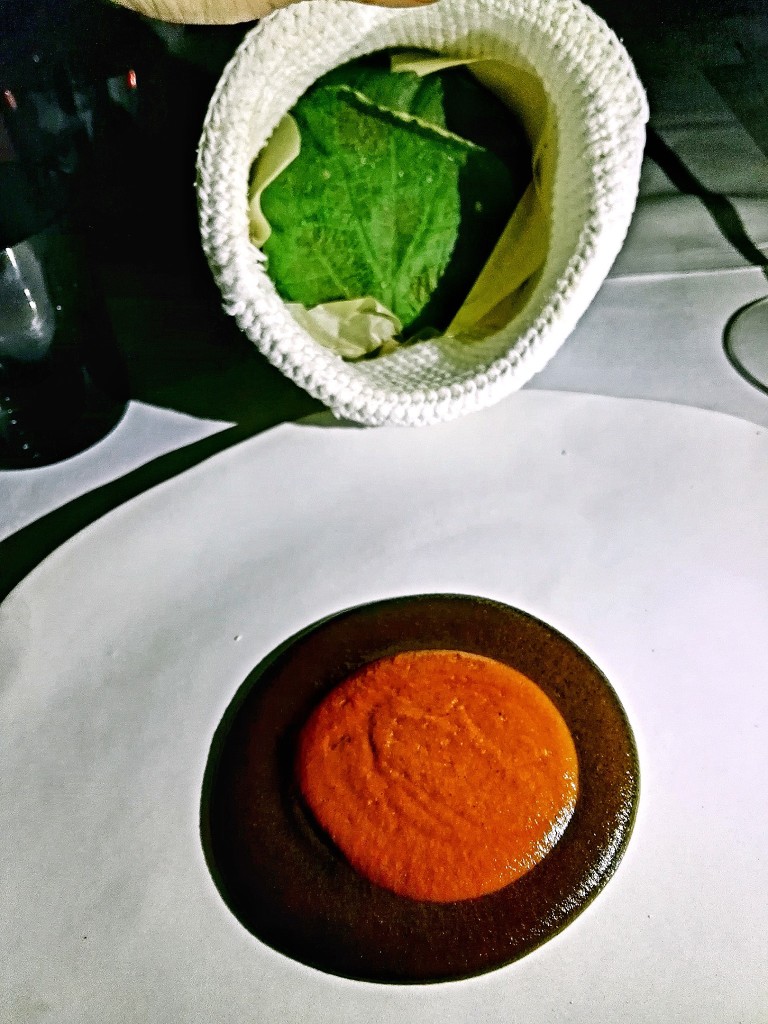 Tennyson 133, Polanco 11550, Mexico City; Phone +52 55 5545 4111; Visit  <pujol.com.mx/en>
4) Nico's
Nico's was one of my most favorite meals in Mexico City. It is a well-loved institution which opened its doors in 1957. Run by mother-and-son tandem María Elena Lugo Zermeño and Gerardo Vazquez Lugo, its menu showcases traditional styles of cooking and support of the Slow Food Movement. It sits on the No. 37 spot on the Latin America's 50 Best Restaurants this year. They have a great mezcal trolley, so we started our lunch with exactly that! I really enjoyed the gusanos de maguey (maguey worms), which are fried to a crispy crunch—munch on them like chips—or place them as the piece de resistance on a tortilla, and top with the accompanying tomato and chile de arbol (a potent Mexican chile also known as bird's beak chile) salsa. It was overall just a really hearty, wonderful meal.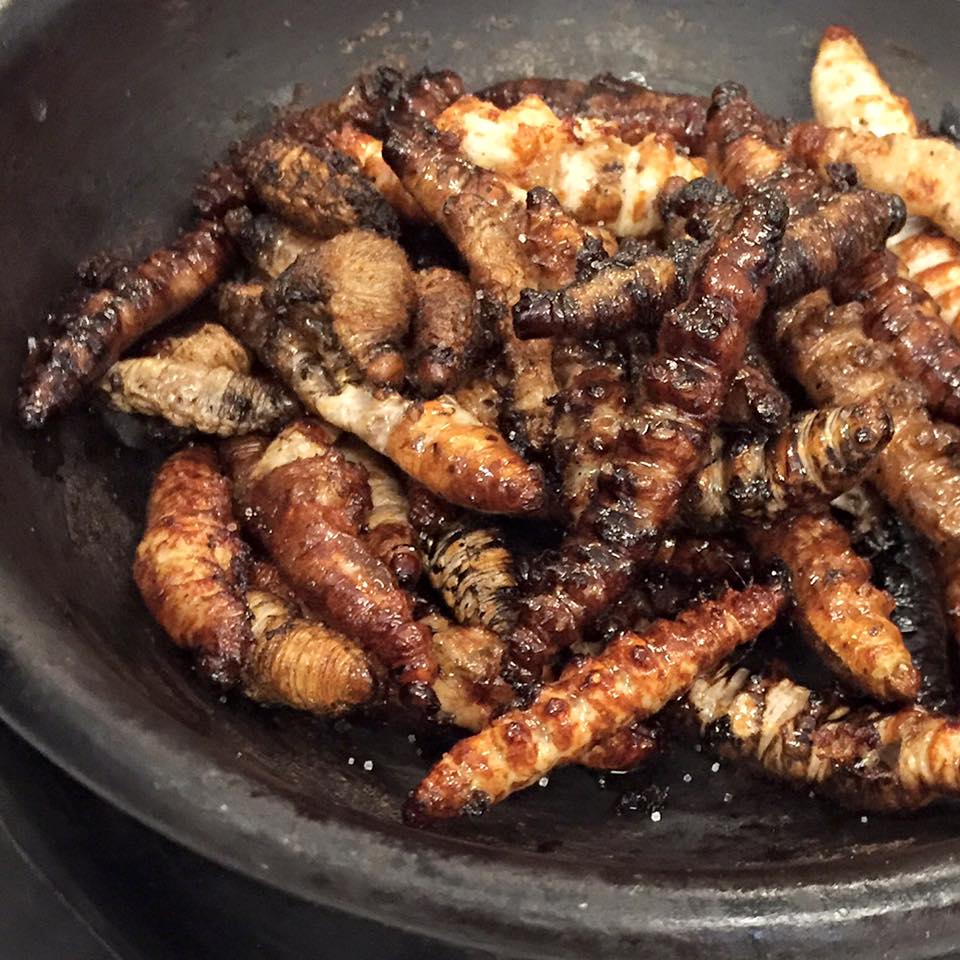 Av. Cuitlauac 3102 Clavería, Azcapotzalco, Mexico City. Phone: +52 55 5396 7090; Visit nicosmexico.mx>
5) Rosetta
At Rosetta, located in a gorgeous old mansion in the Roma neighborhood, chef Elena Reygadas (Latin America's Best Female Chef 2014) serves has a menu serving simple, fresh and seasonal dishes with Italian influences, with ingredients sourced around the country. For instance, one of my faves was this pickled sardines on toast, served with mint and onions; it may seem so simple but is absolutely delicious. While it's generally Western fare, there are one or two Mexican dishes as well, like mole cooked with chicatanas (flying ants). She also has a bakery called Panaderia, so naturally expect really delicious breads here.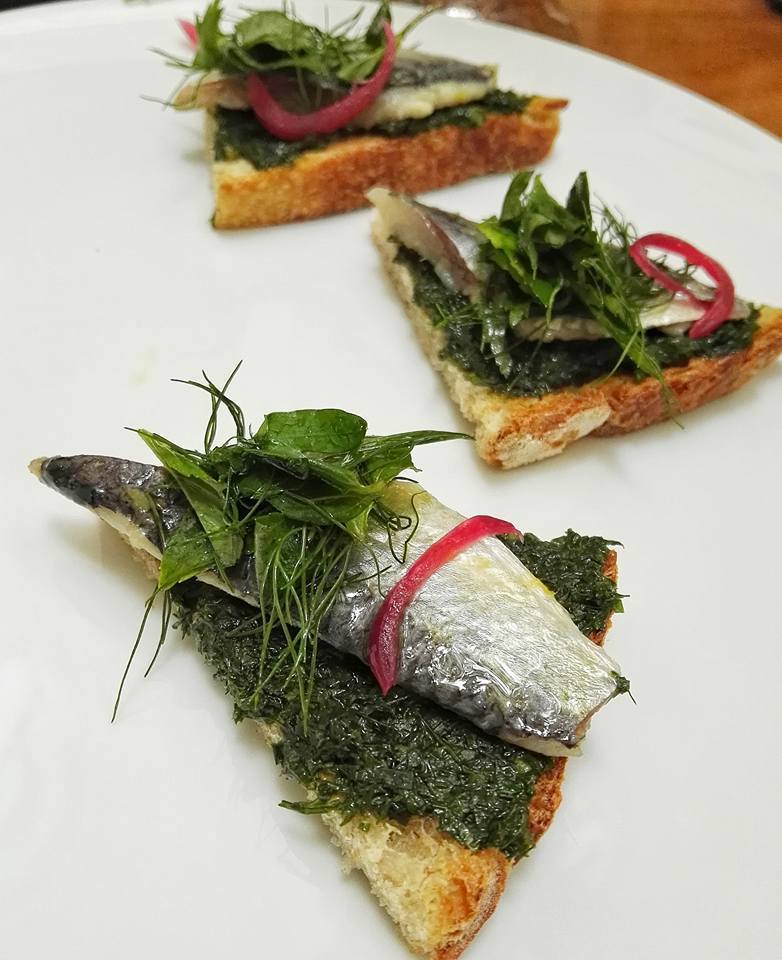 Colima 166, Colonia Roma, Mexico City; Phone +52 55 5533 7804; Visit <rosetta.com.mx/restaurante-en>
6) Azul Historico
Chef Ricardo Muñoz Zurita is considered as one of the pioneers of Mexican cuisine, a chef-researcher of traditional Mexican cuisine. Azul Historico is his third restaurant and one of the first high end restaurants that opened at the Centro Historico district– in a beautifully restored building– inspiring others to follow suit. Tip: It's open on Sundays, when most other restaurants in the city are closed. PS It was actually Hans Sy who recommended it to me. Delicious stuff!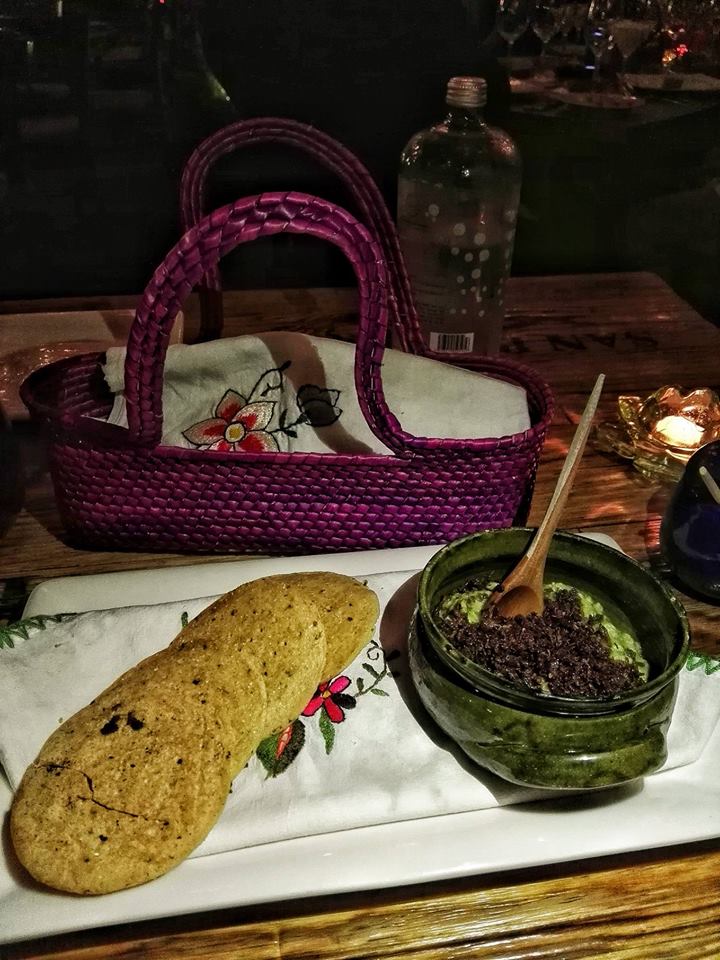 Calle Isabel la Católica 30, Centro,Cuauhtémoc, CDMX, Mexico City; Phone +52 55 5510 1316; Visit <azul.rest>
7) Biko
Let's start with the name. Biko takes its name from the Basque word bikote,  which means couple, reflecting the union of Basque and Mexican cuisines. Basque chefs Mikel Alonso (from the French side though of Biarritz) and Bruno Oteiza (from San Sebastian), along with Gerard Bellver, also from Spain who trained at El Bullli, run the kitchen. The dishes on the menu are exactly that- a marrying of Spanish and Mexican cultures, and if you are keen on ticking off the restaurants on the Latin America's 50 Best list, then come by here– they sit on the No. 10 spot.The challenge here though is that the front-of-house staff doesn't speak a lot of English, and the menu is only in Spanish, so sometimes things get lost in translation, and they can also appear slightly aloof.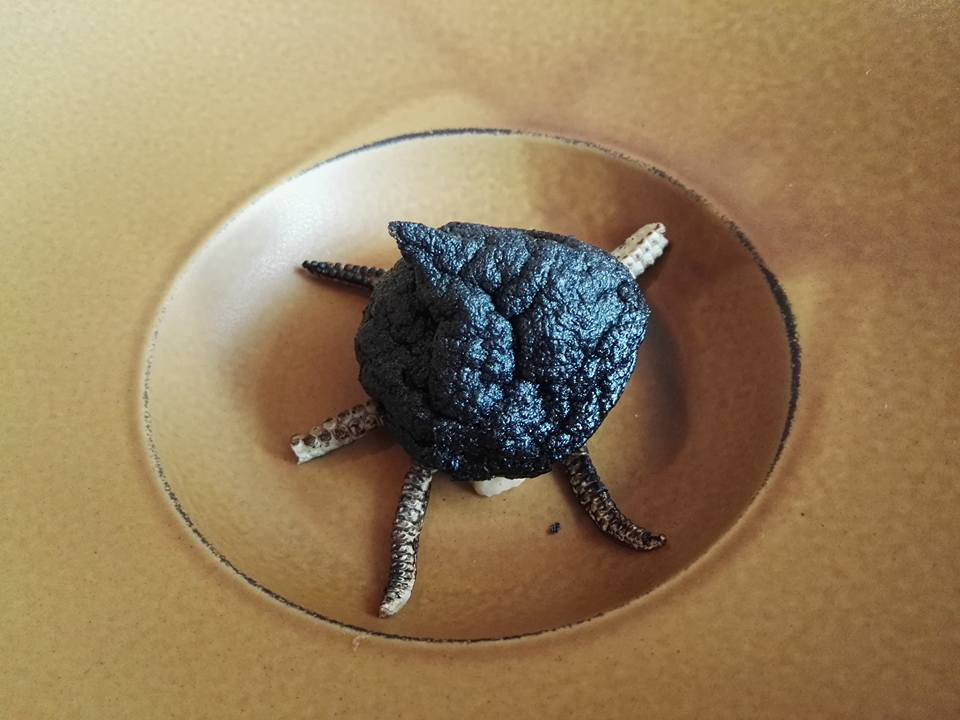 Presidente Masaryk 407, Polanco, Mexico City; Phone +52 55 5282 2064; Visit <biko.com.mx>
8) Cafe de Tacuba
Cafe de Tacuba is an institution in Mexico City, founded in 1912 in a section of an old convent. It's touristy but also a popular special-occasions type of place where locals celebrate milestones like their First Holy Communion or the Feast of the Three Kings, and the like. My dear friend Blanca Villarello took me here to begin a full day of eating. We ordered two kinds of tamales, as she wanted to show me how tamales from the central part of Mexico (where Mexico City andPuebla) are located are spicier; while the southern part of Mexico (where Chiapas and Oaxaca are), are a bit sweeter. We also tried the popular Conchas (sweet Mexican bread in the form of a shell). It's a great way to experience a Mexican breakfast, and they open at 8AM daily.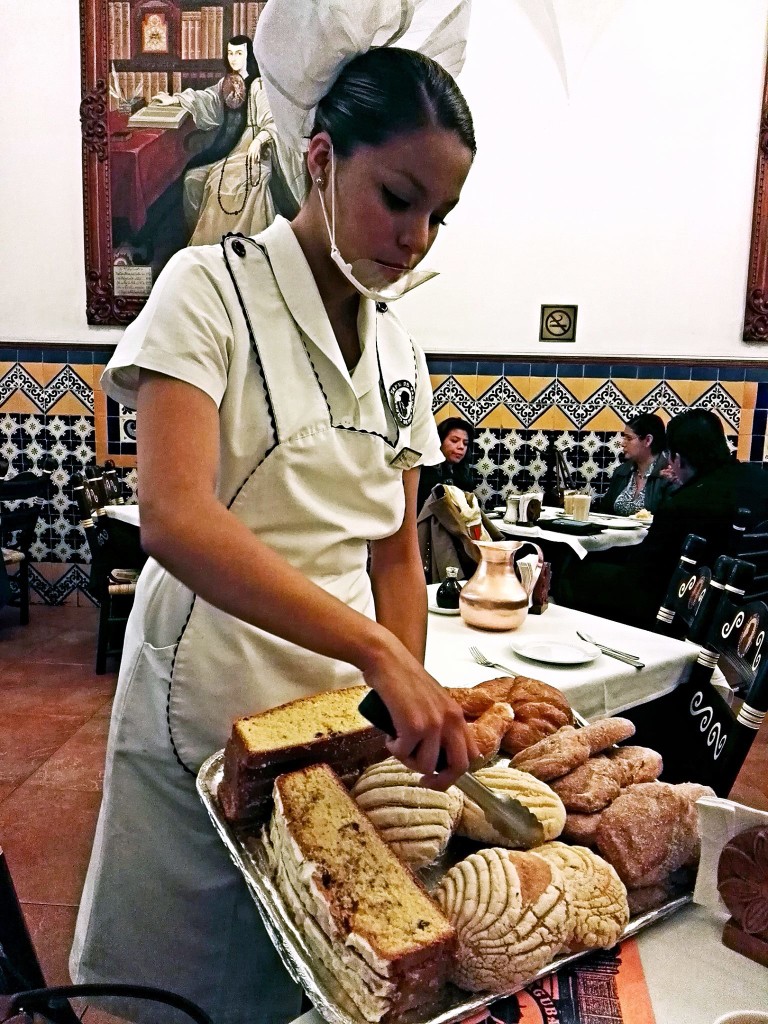 Calle de Tacuba 28, Cuauhtémoc, Mexico City; Phone +52 55 5521 2048; Email <mflores@cafedetacuba.com.mx>; Visit <cafedetacuba.com.mx/en>
9) Dulce Patria
Dulce Patria is chef Martha Ortiz's feminine, modern Mexican restaurant at Los Alcobas Hotel in Polanco. Her artistic side translates to her dishes (she is the daughter of famous Mexican artist Martha Chapa), as well as a dash of femininity (you'll find a predominance of flowers in the dishes) in this candle-lit carousel where she serves her petite-fours. Dulce Patria retains its No. 48 spot on the Latin America's 50 Best Restaurants this year– and she will be opening a restaurant in London early 2017.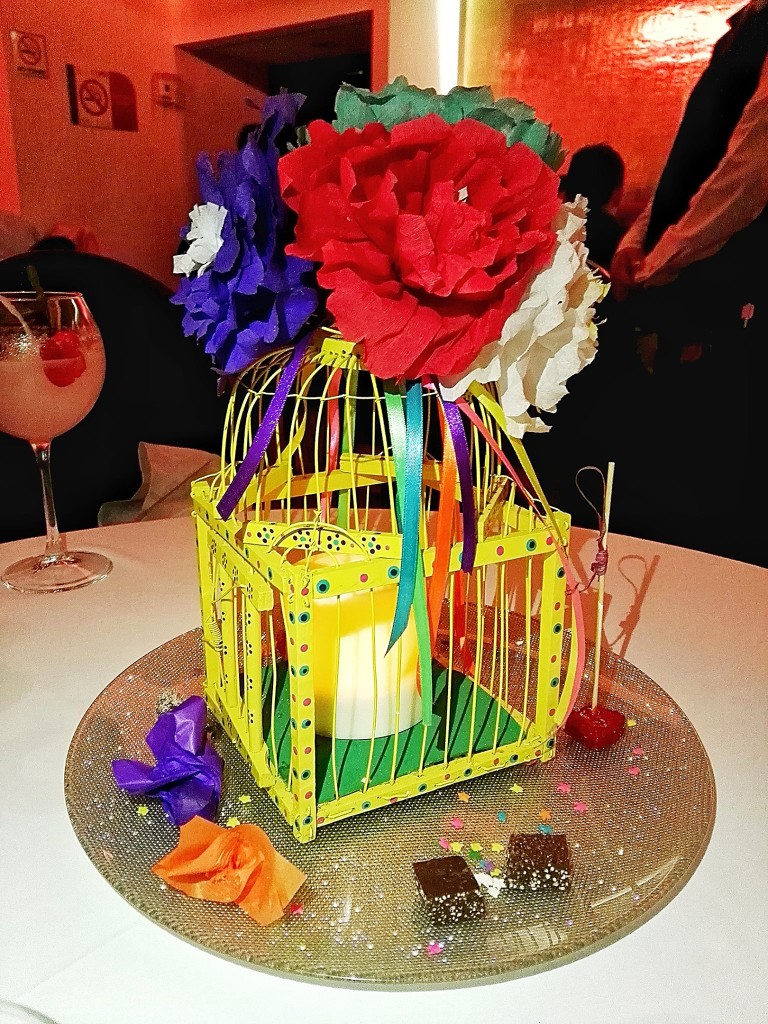 Anatole France, 100 Col. Polanco, Mexico City; Phone +52 55 3300 3999; Visit <dulcepatriamexico.com>
10) Mercado San Juan 
Mercado San Juan is a traditional market in Mexico City where chefs, foodies and travelers come to source for fresh produce, meat, mole (if you want to take some back home for pasalubong, get them here!), and of course, the one that fascinated me the most– insects! Back in the day, insects were Mexico's source of protein as they did not have meat then. Today, they continue to be delicacies, popularly had around the country– and they don't come cheap. Here, they can be bought by the kilo and sampled on the spot. Tip: I told the vendor I just wanted to sample all the insects- but not buy an entire kilo- so I just gave him some money for it. (I think I paid around 50-100 Mexican pesos.) The experience is priceless! (Watch the video below for a closer look on the Mexican delicacies ;-))If you need a cup of coffee, stop by Triana Cafe—  many have declared this to be the best coffee in Mexico; the owner Pablo is super nice, and you'll find that Joan Roca, Rene Redzepi, Pia Leon all had the same idea, too.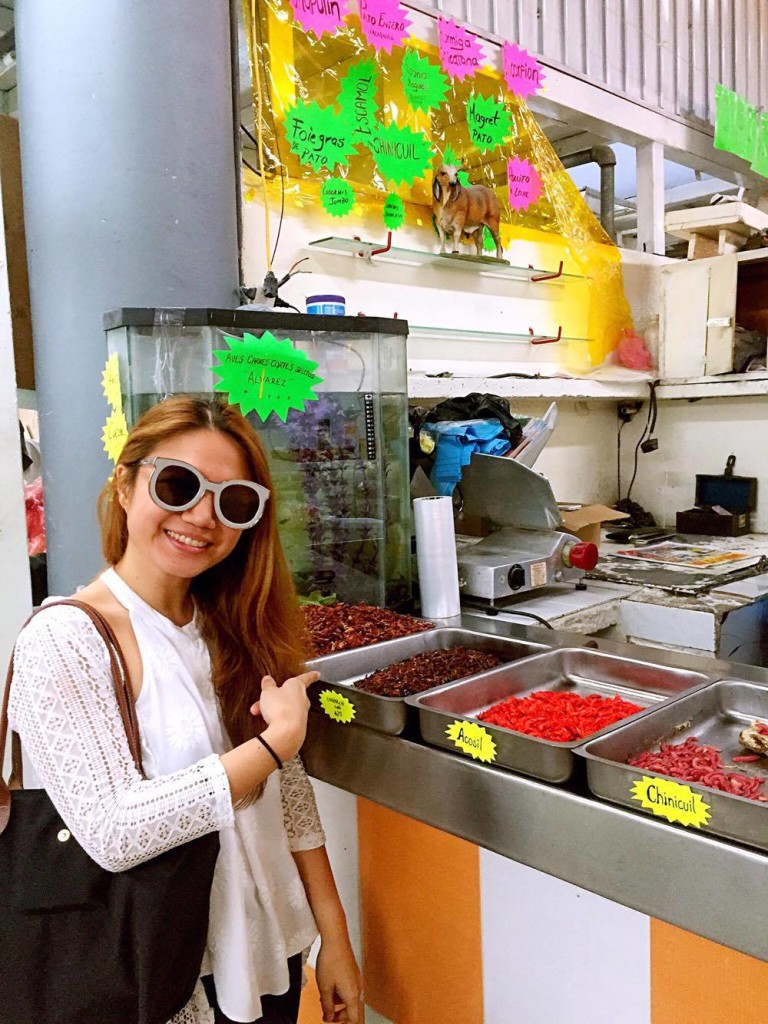 Click on the video below to watch my short insect tour at Mercado San Juan

xx