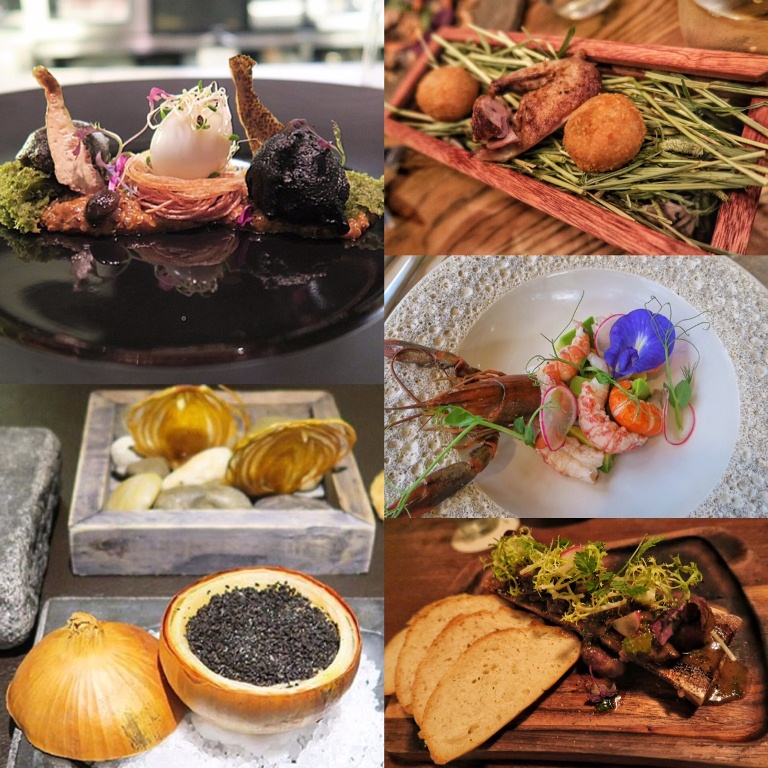 My frequent trips to Singapore have people joking about me having a "secret boyfriend" there. The truth is, I visit the city pretty frequently to eat. While this 2015, I have visited thrice within the last six months, I do not live there; hence this is NOT one of those "new-restaurant-alert-just-opened-yesterday" kind of post. Rather, "new restaurants" here is an updated list to add to my all-time favorites—opened from 1.5 years ago (oldest) to just several weeks ago (newest). The most important common denominator being that I enjoyed them all thoroughly, for one reason or the other. I hope you do, too. xx
1) Labyrinth
I love that Chef Han Liguang is Singaporean– Singaporean and pushing boundaries by creating progressive Singaporean cuisine that remains faithful to the country's heritage and flavors. At Labyrinth, there are no ala carte dishes, only (very reasonably priced) tasting menus which makes sense because every meal here is a culinary journey. Chef Liguang takes us through his childhood to local hawker fare to other culinary influences in the country—in unorthodox forms with the taste still intact.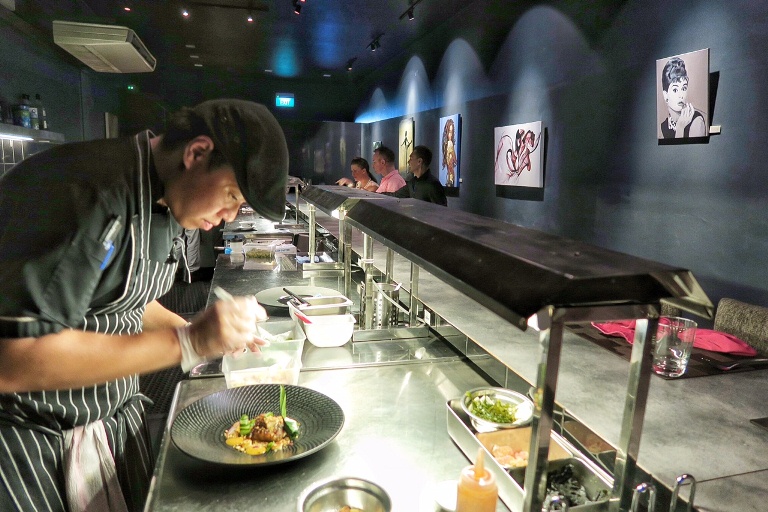 A former banker from Citibank and Goldman Sachs, the 29-year-old's mind is an amazing force of boundless creativity. He turns Laksa into a hot-and-cold dish of coconut jelly noodles– gorgeous grilled oyster on top– sitting on curry soup dehydrated into powder form. Hainanese Chicken is molded into "rocks" made out of chicken mousseline and potatoes, "grass" made out of coriander sponge, "twigs" made out of potato skins and a soft boiled quail egg—all  on a curry quinoa risotto. Chili Crab is a deep-fried soft shell crab crab served with chili crab ice cream, grazing on sand made from powdered mantou.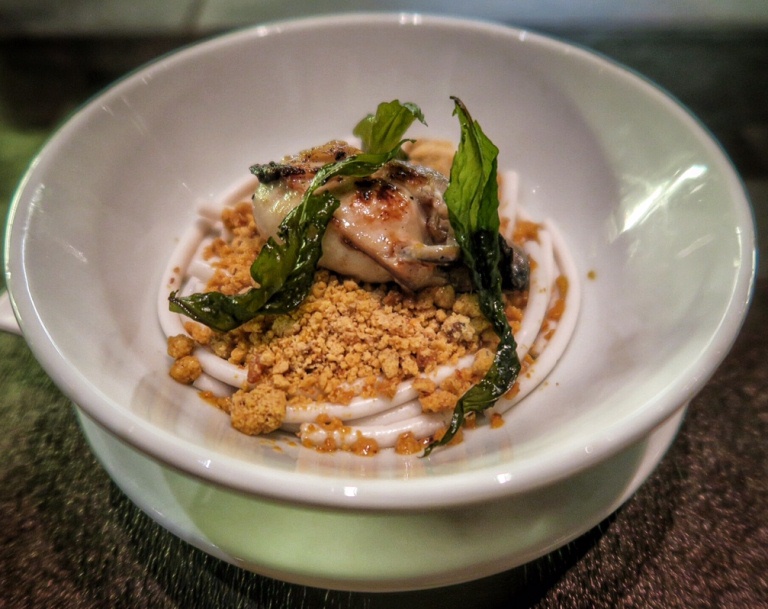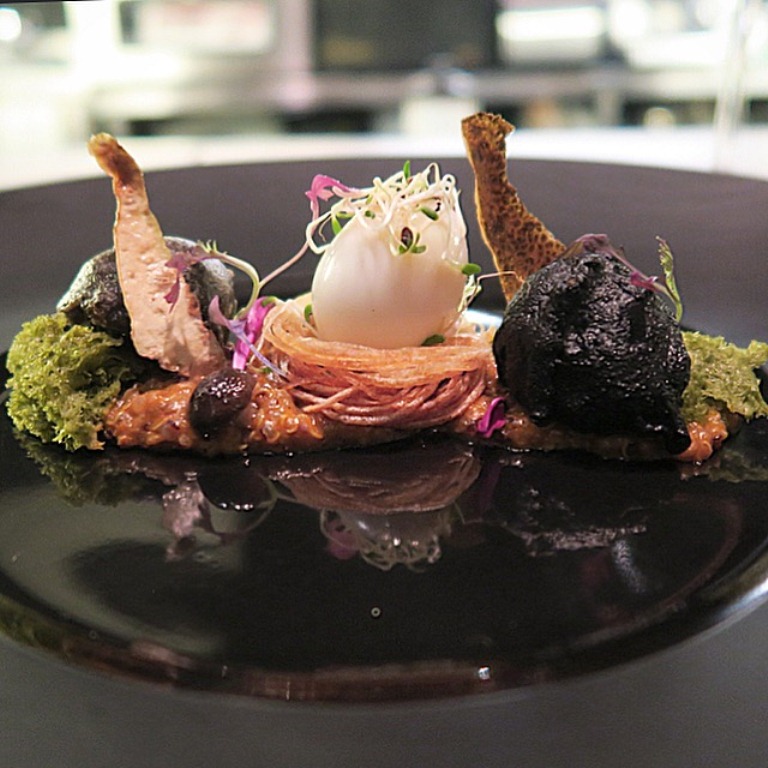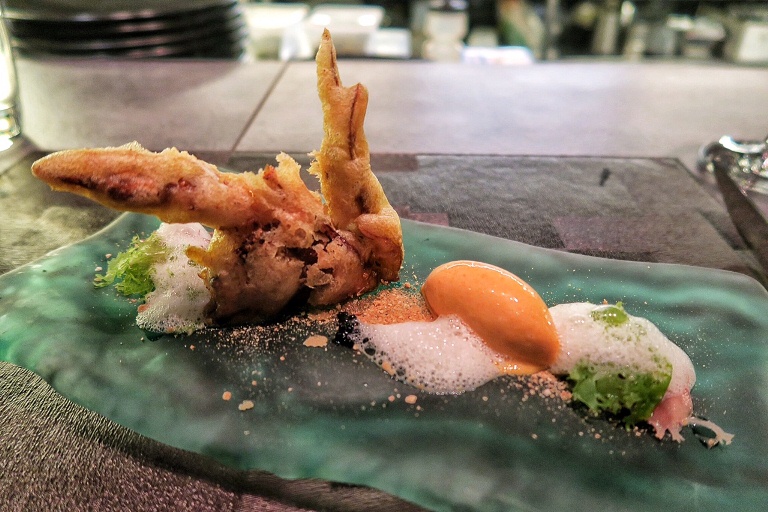 Throughout my dinner I was reminded of our very own Jordy Navarra (formerly of Black Sheep). Both have the same vision, similar executions– except one is Singaporean, the other Filipino– and have an incredible sense of nationalism and patriotism that could be felt in every single one of their dishes. I truly enjoyed my meal at Labyrinth—and I highly recommend it to open-minded patrons game to leave their comfort zones and challenge their minds and palates. (Don't bother if you're going to complain about how this is not the Singaporean that you're used to.)
PS I ate at their former location on Neil Road, which opened last February 2014, but as you are reading this, they have just settled into their new location at Esplanade, opened just last August 7, 2015! So do check them out!
8 Raffles Avenue, #02-23 Esplanade Mall, Singapore 039802. For reservations, phone +65 6223 4098, email <info@labyrinth.com.sg> or visit <labyrinth.com.sg>
2) Corner House
Corner House is situated in a stunningly gorgeous landscape—a two-story black-and-white bungalow built in 1910—tucked inside the lush greenery of the Singapore Botanical Gardens. Chef Jason Tan is Singaporean, but dexterously wields French techniques on the freshest produce available to him. His cuisine is uniquely described as "gastro-botanica" as while meats, poultry and seafood appear throughout the menu, the botanicals are given prominence, as seasonality, provenance and terroir are very close to the chef's heart.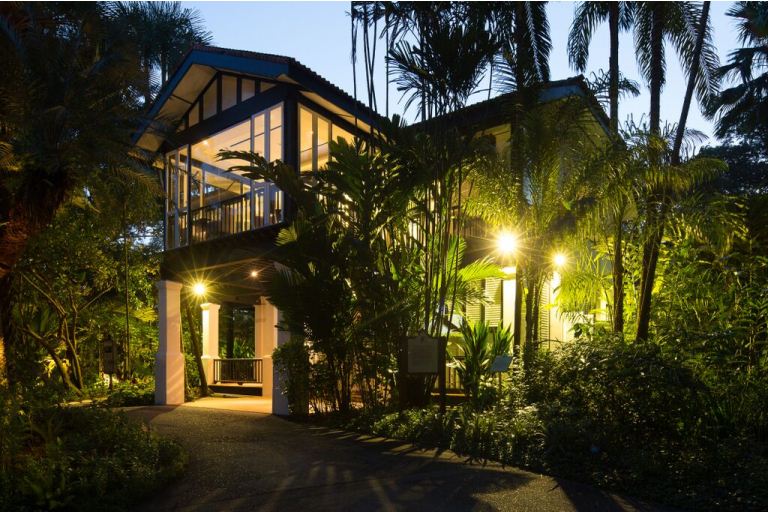 Influences of the Mediterranean, Southeast Asia and Latin America are injected so delicately and subtly that dishes here can serve and satisfy a universal palate—none of those furrowed brows and "what-was-that?" type of reactions here. Rather, gasps of pleasant surprise upon seeing—and tasting—how the mundane has been reinvented. For instance, the croissant that we know has been dusted with the 5-spice powder ham ching peng—so while the flaky croissant crumbles into the mouth, the spices do a pirouette on the tongue. His signature dish, the Cevennes Onion (Oignon doux des Cevennes), turns the humble vegetable into four ingenious ways: 1) an oven-baked whole onion, hollowed out into a cup for onion puree, 62 degree sous vide egg, onion confit and black truffles, 2) a wafer-thin onion tart, 3) a crispy onion chip, and 4) ) a soothing onion tea, made of an infusion of caramelized onion with Early Gray YinZhen tea served in a teapot, poured over an emulsion of onion confit and cream that is in a tea cup.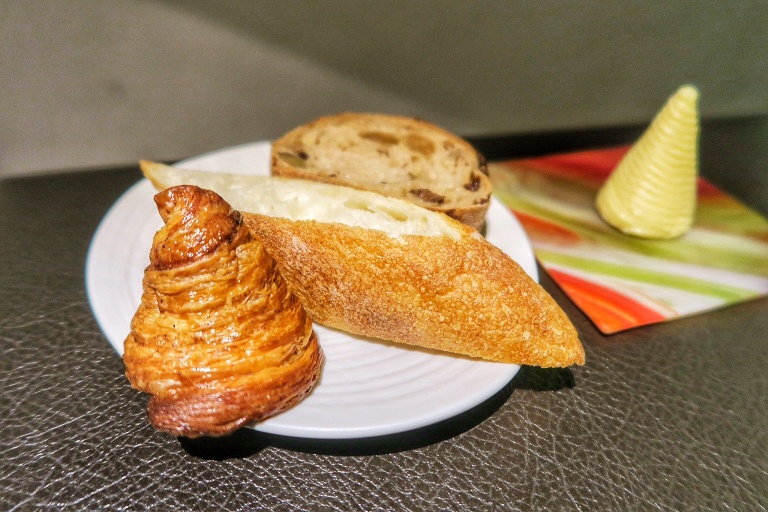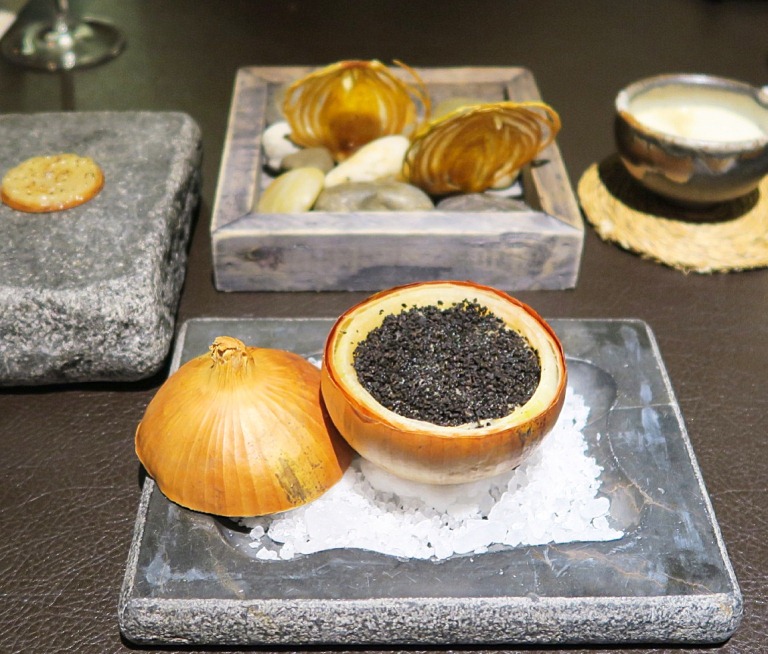 New Zealand cod is pan-fried with scales down, and  paired with thin slices of Iberico chorizo, with a cod brandade and savoy cabbage, and finished with noisette butter, chicken essence, soya, and ginger. A4 Toriyama beef is seared and served with a simple corn puree and roasted corn.
It's a beautiful special occasions-type of place—from date nights to anniversaries to birthdays to graduations, and they have a fantastic wine selection to boot.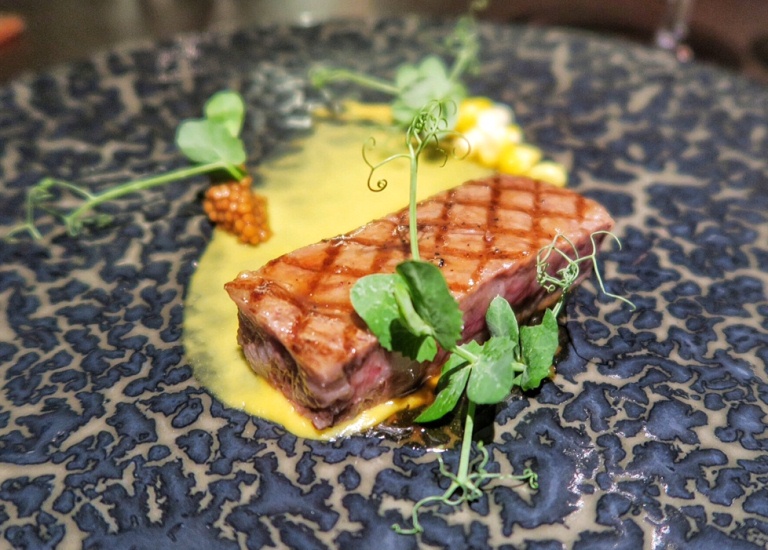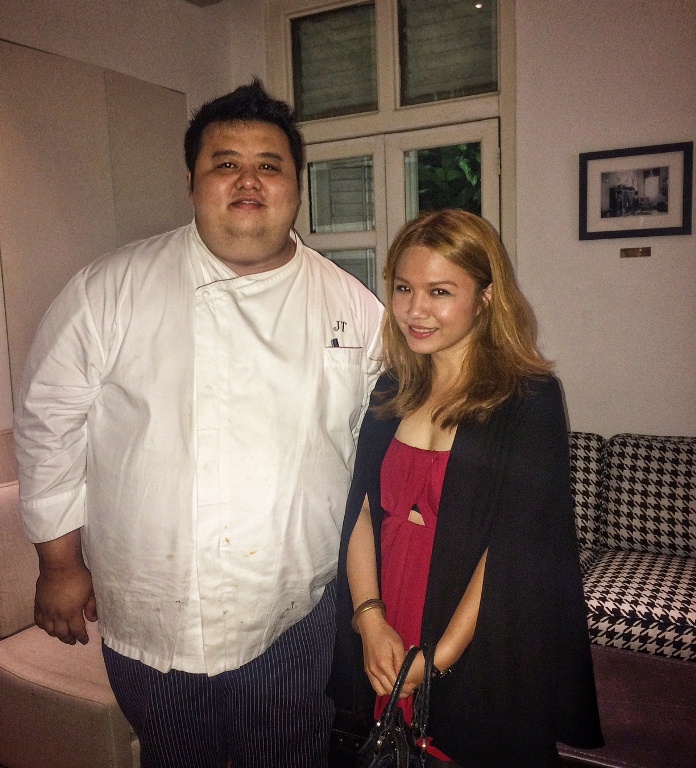 1 Cluny Road, Nassim Gate, Singapore Botanic Gardens, E J H Corner House Singapore 259569. For reservations, phone +65 6469 1000, email <enquiries@cornerhouse.com.sg>, or visit <cornerhouse.com.sg>
3) Open Farm Community
A farm in the middle of Singapore? Why not! The idea behind Open Farm Community is a noble one: "to bring to life the impact of urban farming in Singapore… strengthening our understanding and respect for food and its origins"—and is as close to farm to table as you can possibly get, especially in this cosmopolitan city. Opened just several weeks ago, Chef Ryan Clift's newest baby is in partnership with The Spa Esprit Group and Edible Gardens. Unlike the cuisine at Tippling Club where he injects a lot of "science," food here is simple, wholesome and fresh—sourced from their own backyard, and the rest from farms within 400km from Singapore.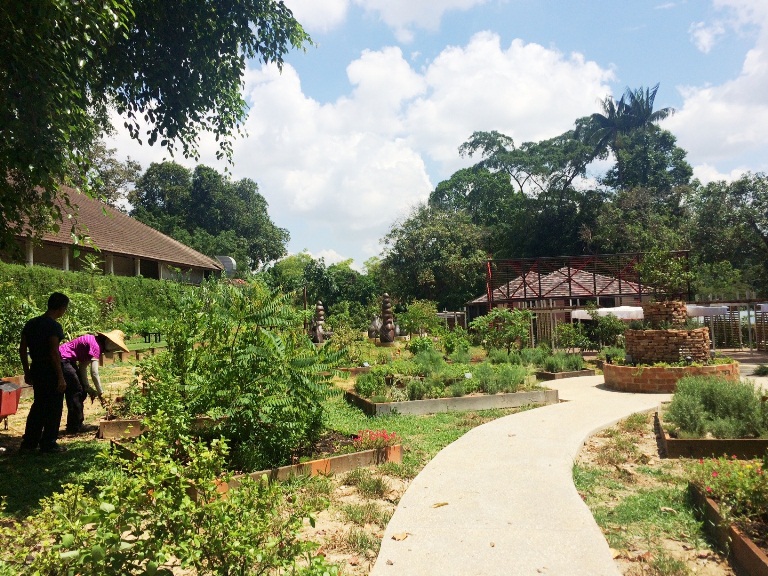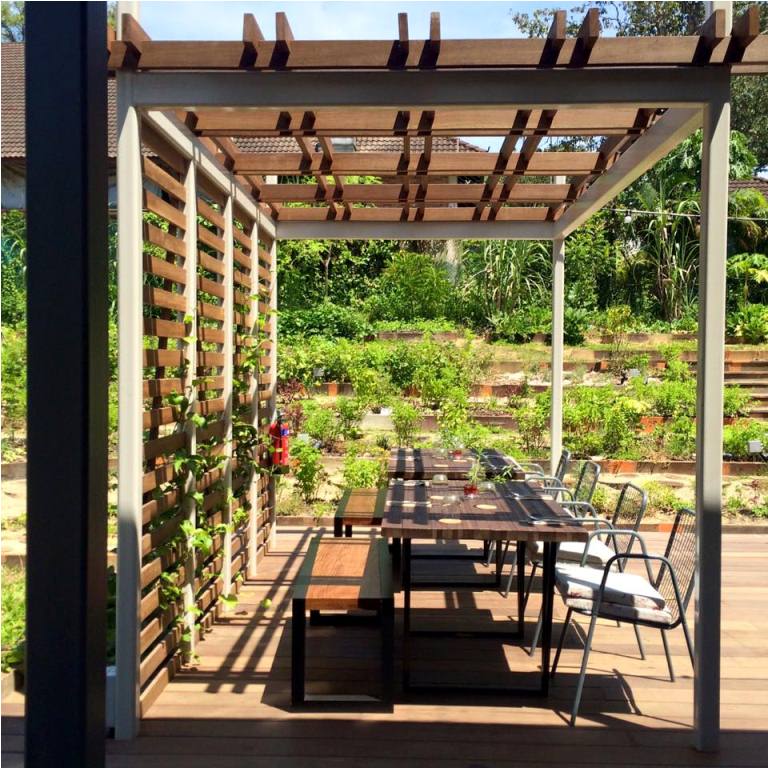 The Chilled Avocado and Ginger Soup with Poached Yabbies (highly recommended by Chef Julien Royer who is opening his new fine-dining place soon!) is a smooth and refreshing appetizer perfect for the humid weather. It was my first time to have yabbies, which are freshwater Australian crayfish, similar to lobsters. The barramundi is grilled on coal, and served on roasted eggplant (which reminded me of baba ghanoush— in a way) and topped with cucumber coleslaw (kinda like tzatziki). Airy and green, OFM is a beautiful spot for brunch/ lunch and literally a breath of fresh air. There's an adjacent takeaway counter that serves coffee from Coffee Man Roasters and 40 Hands, as well as organic wines, juices and vegetables. Look out for Pinay Elaine Brown-Wong, she is a very friendly and kind one.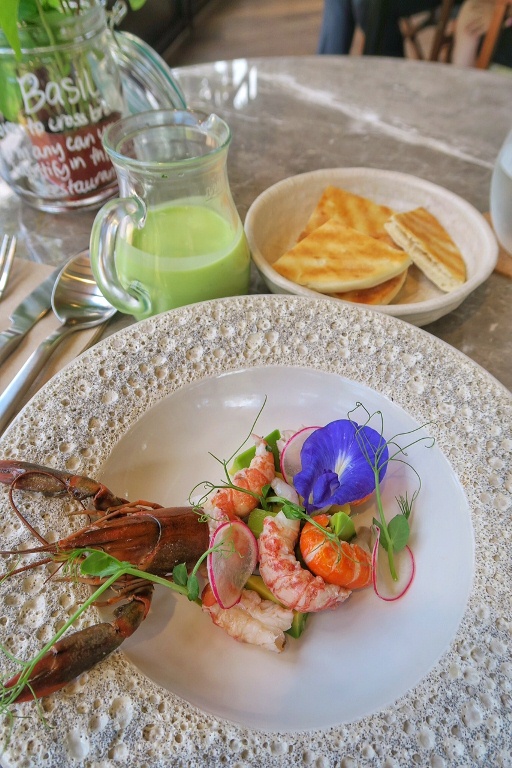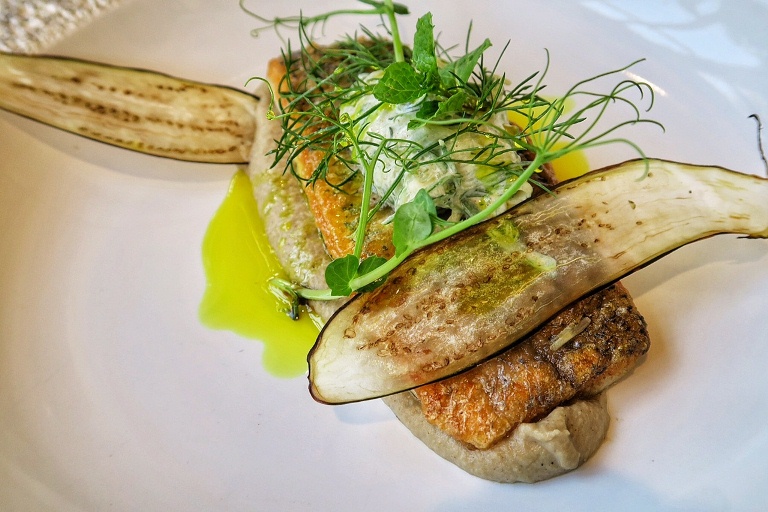 130E Minden Rd, Singapore 248819. For reservations, phone +65 6471 0306, email <enquiries@ofcsingapore.com.sg> or visit <openfarmcommunity.com>
4) Tess Bar and Kitchen
Tess Bar and Kitchen also opened late last year, but made waves this year as their bartender Steve Leong won not only as the Singapore representative for the Diageo World Class 2016 (to be held in Capetown and Johannesberg from August 28 to September 4) but he was also the overall Southeast Asian winner. The kitchen serves up some pretty nifty gastropub fare, especially for late nights or when you want something to pair with your drinks. I was pleased with the scallops served with parsnips mash, and likewise the brussel sprouts, but the grand daddy of them all was the Wagyu beef cubes with bone marrow—wow, one big heady decadence! As for the drinks, while Steve can mix up bespoke cocktails, served in the coolest glasses, it was Wolf from Seah Street (vodka-infused with chrysanthemum flowers, fresh lemon juice, homemade wolfberry syrup, ginseng bitters and egg white) that won my heart.
38 Seah Street, Singapore 188394. Phone +65 6337 7355, email <tessbar@tessbar.com> or visit <tessbar.com>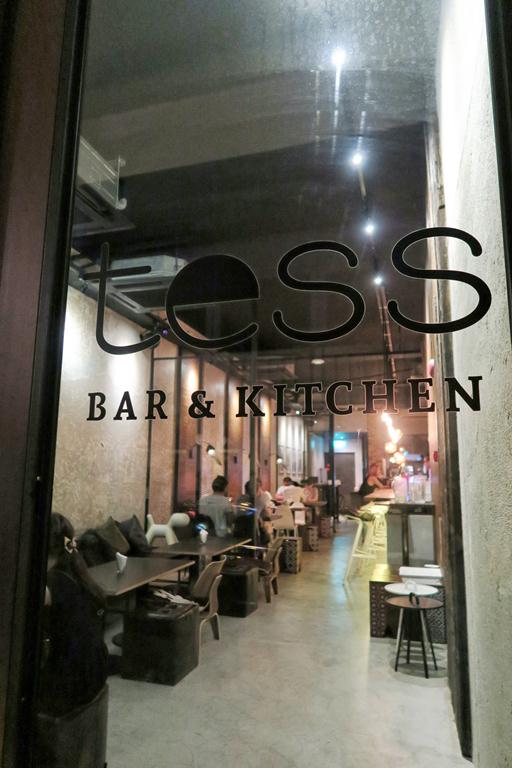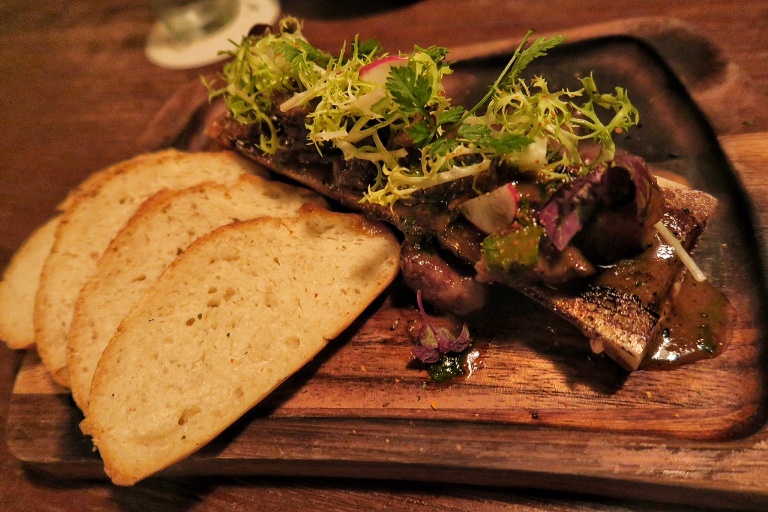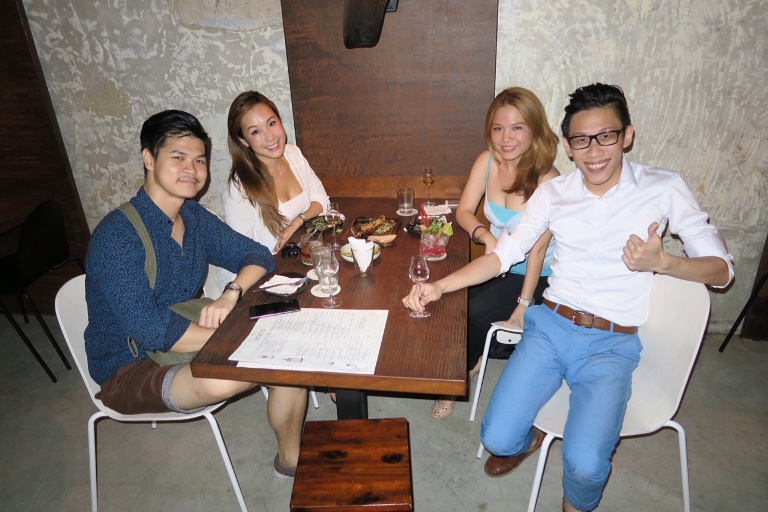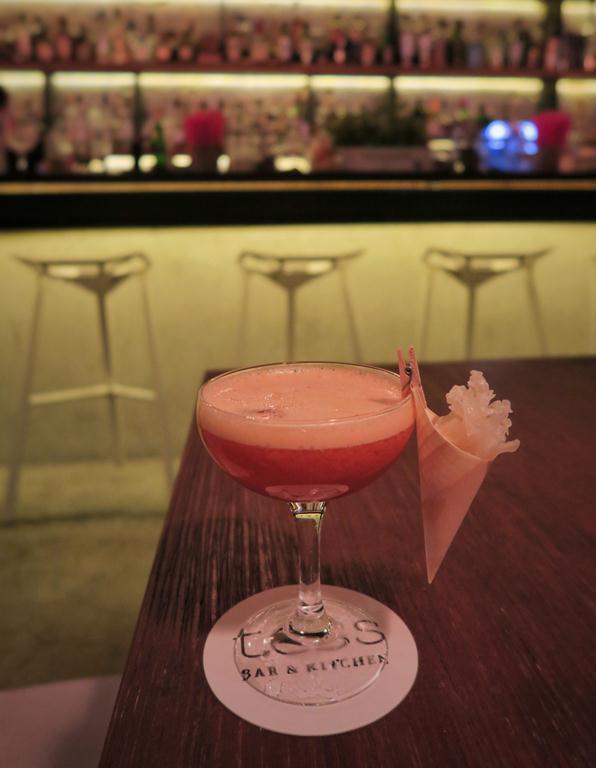 5) Cure
Chef Andrew Walsh has a lot of fans—because of his talent, of course. (Although, it's hard not to notice the continuous stream of female patrons eager to engage with him pre-, mid-, and post-shift.) The Irish chef first caught our attention when he was at the helm of Jason Atherton's Esquina  Just last month, he opened his own place called Cure—a bistronomy that serves fresh produce in  set menus for lunch and dinner—which changes on the 5th of each month. "What I want to achieve is 12 menus a year with 12 new experiences—so if my loyal guests come once a month, they will never be bored—and then do a book on the 12 menus," Andrew discloses.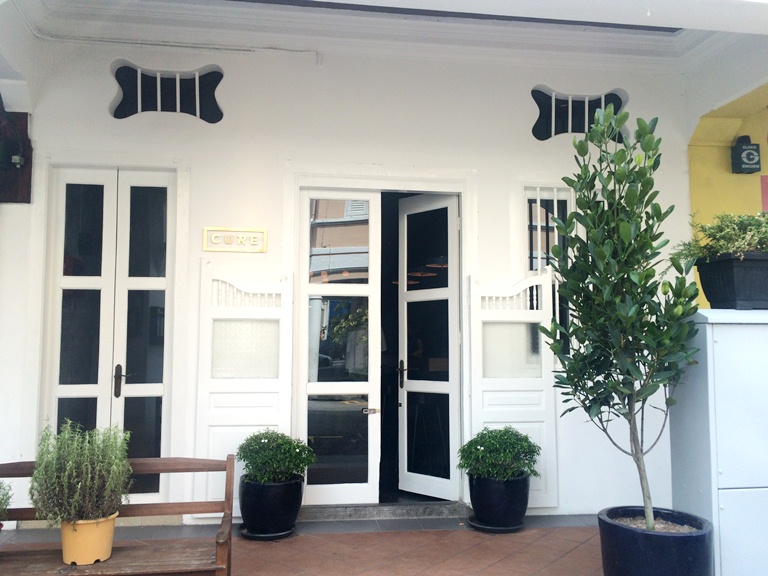 It is important to come here without expecting it to be anything like Esquina, because it is not. Here, he showcases his Irish roots and his dishes are a reflection of his and the British culture, bringing in produce from his native Ireland like lamb from Wicklow Mountain and oysters from Galway Bay, served in a space inspired by some of his favorite restaurants like The Clove Club and St. John in London; and Septime and La Chateaubriand in Paris– no table cloths, lots of wood and low lighting.
Each dish uses no more than 4 to 5 ingredients. Scallops from Scotland are served hot and cold– raw and grilled– with house-cured duck ham, kohlrabi and English peas. Quail is smoked and served with garlic milk, leg kiev, parsley and leek ash.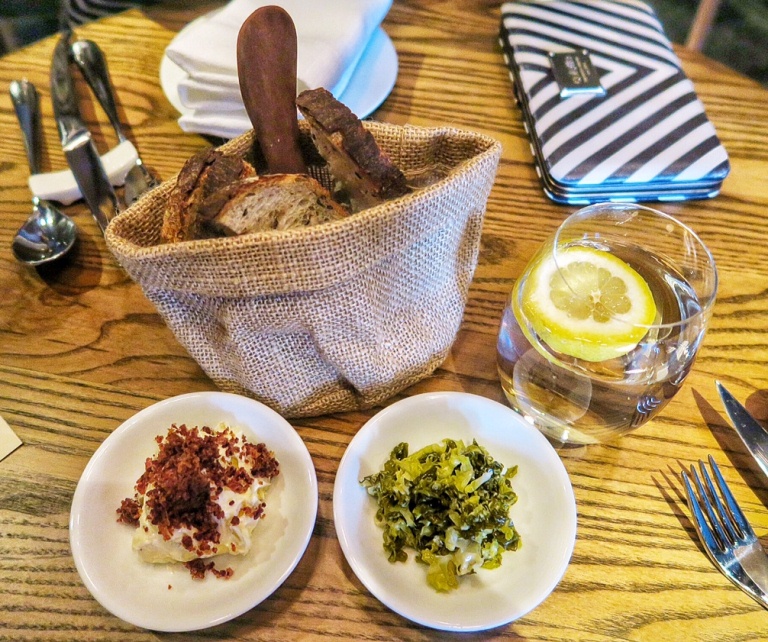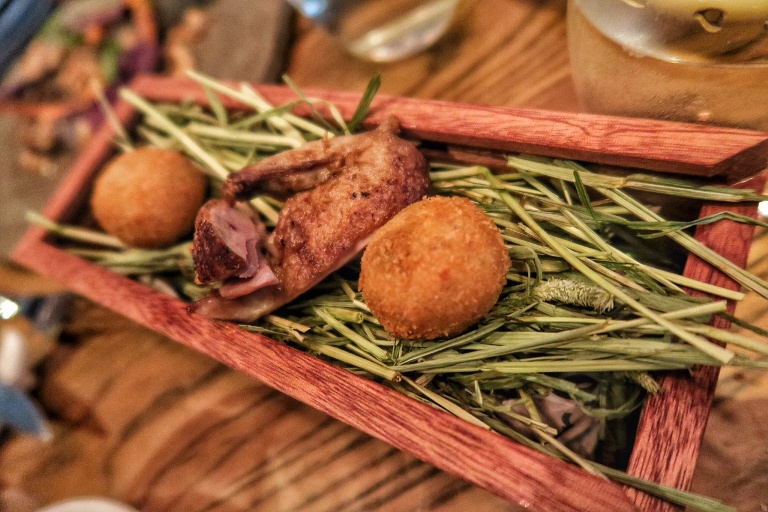 You'll notice Andrew personally serving the tables after cooking and plating the dishes, as this is in line with his belief of going back to the basics of hospitality—"striving to take care of guests in the best way possible—from food, drinks and service." This is also his way of giving back—SG $1 is added to the bill to benefit the movement he initiated called Hospitality Against Hunger, in partnership with local charity Food Bank Singapore, which distributes food to the less fortunate.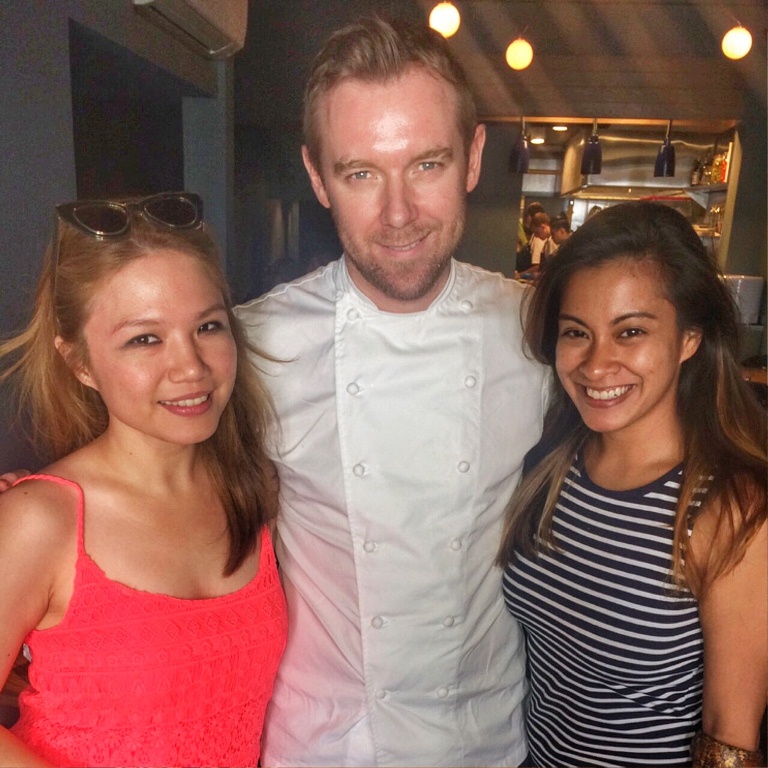 21 Keong Saik Road, Outram, Singapore 089128. For reservations, phone +65 6221 2189, email <reserve@curesingapore.com> or visit <curesingapore.com>