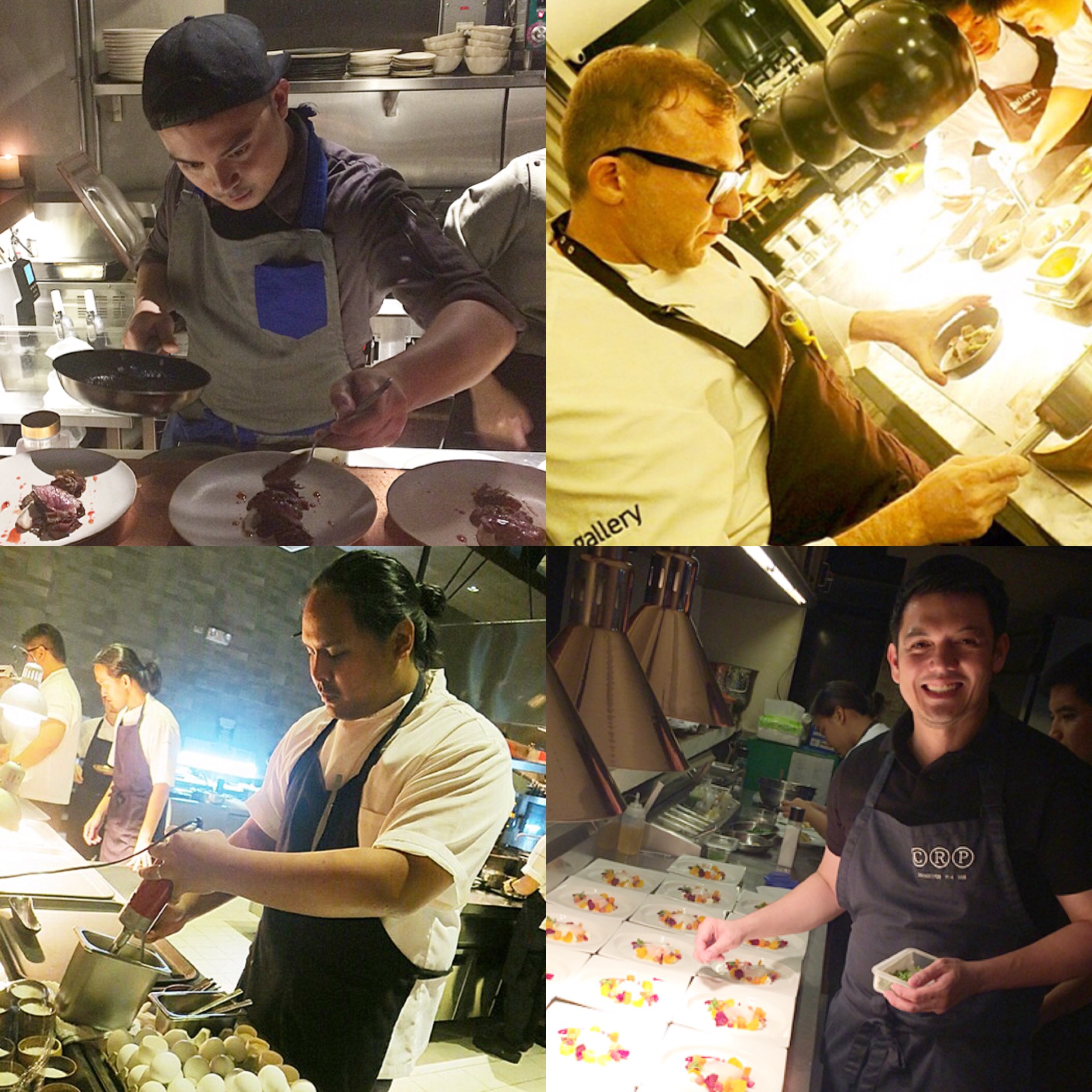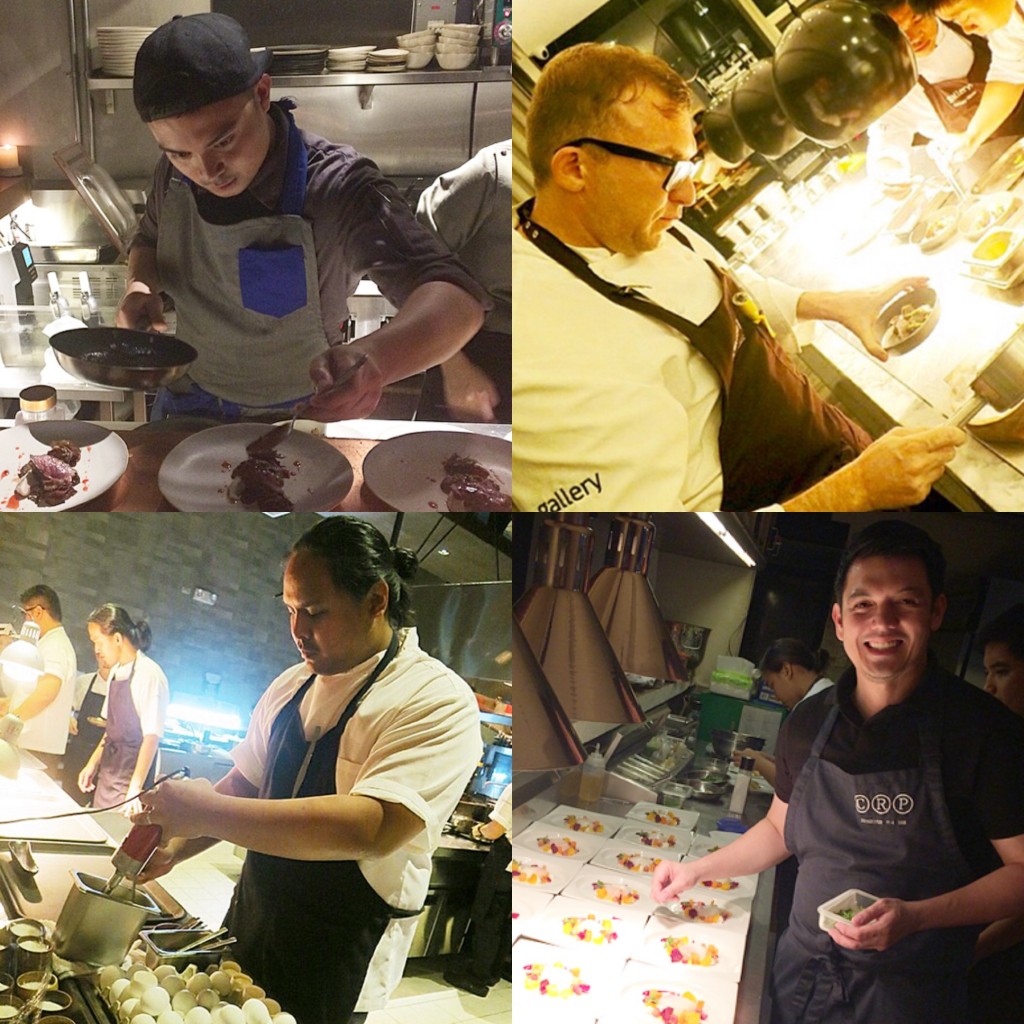 To anyone who thinks that Manila's culinary scene is in a regress, please speak to me. As a staunch advocate of the Philippines, especially our cuisine– whether Filipino food, or the overall culinary scene, I beg to differ. Lately, I've noticed a rise in degustations or tasting menus (small portions of several dishes served as a single meal, designed to facilitate a relationship between the chef and the diner) in Manila. The concept, which was invented in the early 20th century is certainly not new, but for a country whose meals have been largely rooted in eating family-style (sharing) most of our lives, this is quite a leap.
More than the manner of serving the meal, I'm extremely thrilled to see how these chefs are able to weave our local ingredients– supporting our own farmers and fishers– our culture, heritage and techniques– into such comprehensive menus with a heartbeat. (Just listening to them explain each dish will have you brimming with pride.)
Here are four of the most relevant restaurant degustation menus today by four very talented chefs, who are constantly looking to push the envelope. I guarantee you will come out enlightened and inspired. All I ask is to please push away any preconceived notions and come with an open mind. Enjoy!

1) MECHA UMA by Chef Bruce Ricketts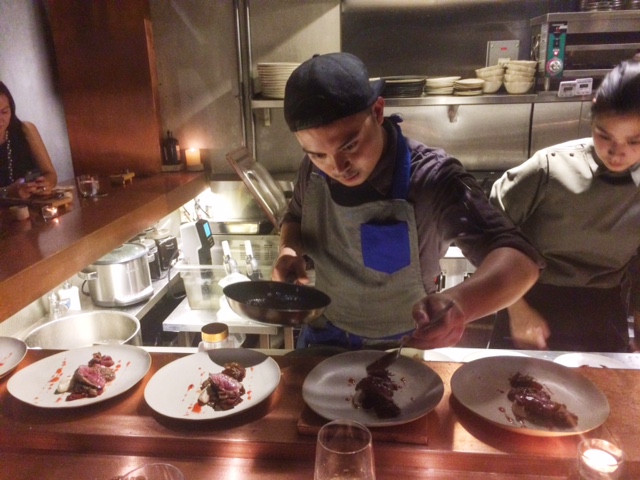 What: Many of you may know Bruce Ricketts from his BF Homes, Paranaque outpost, Sensei Sushi. Mecha Uma is his newest baby in a quiet corner at Bonifacio Global City, in partnership with the Moment Group ('Cue, Burger Bar, 8 Cuts, Linguini Fini, Manam).
Tasting Menu Concept: Just like at Sensei Sushi, the tasting "menu" at Mecha Uma is omakase-– meaning, there is no menu; everything is left entirely up to the chef, based on what is freshest or in season. The tasting menu seating here is by the kitchen counter and is only available from Fridays to Mondays at 6:30 PM (except Fridays) and 8:30 PM. (It's ala carte the rest of the week.) If you have dined at Sensei before, you may recognize similarities, although with heightened flavors and ambiance. Currently, they import most of their food items from Japan, however, Bruce is keen on working with our Philippine farmers in the future. (There are only 10 seats, so book early!)
Price: P3,600++
Number of Courses: 10
Standout Dishes: Benidate oyster and Hokkaido uni sitting on monkfish liver, shisho leaves and potato bread fried in clarified butter (my all-time fave!); Melt-in-your-mouth toro sashimi and mirugai (geoduck); Seared Scallops with scallop karaage, cauliflower puree and taro and coconut milk sauce; Matsusaka Wagyu with cabrales and onion juice sauce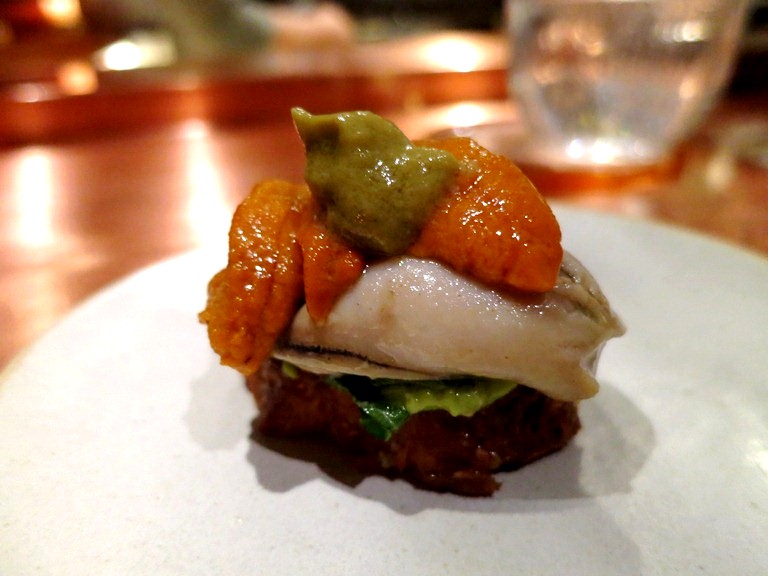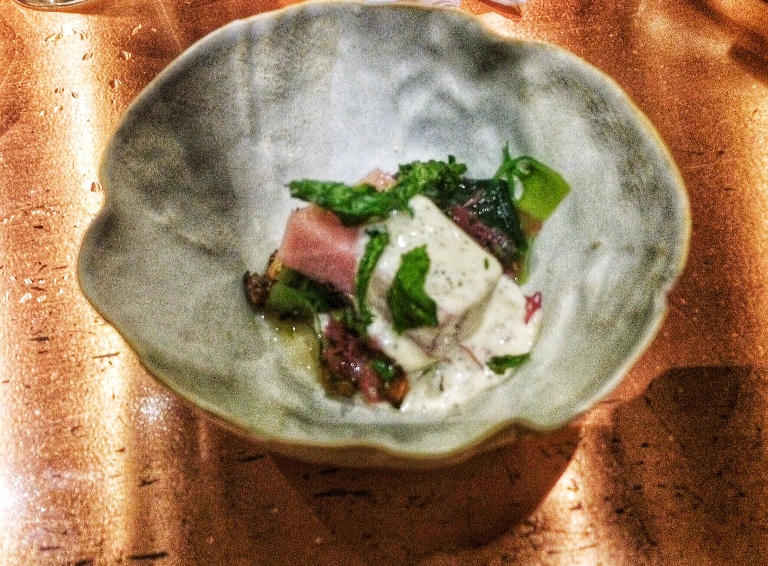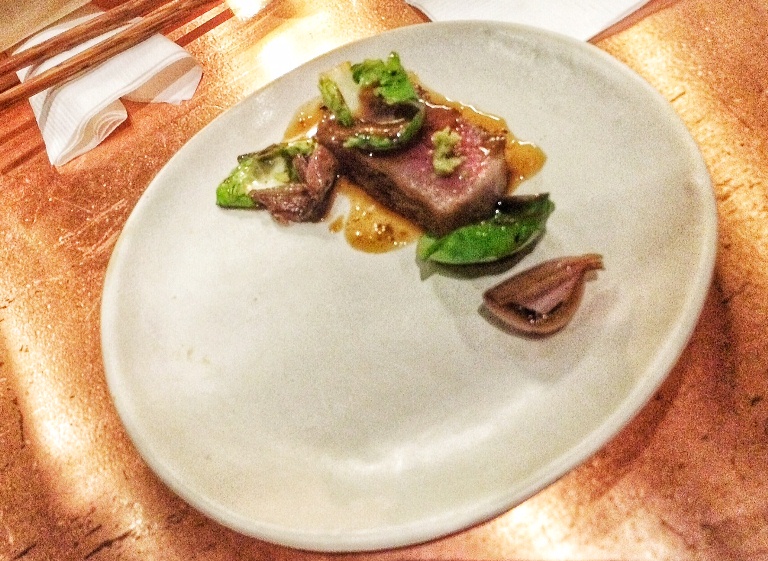 Drinks: While they offer a selection of sake and wines, my personal preference is the Bruno Paillard Premiere Cuvée (P4760)! This is the only champagne they carry and it really puts you in a bubbly mood. Bruce + Bruno = fireworks!I also enjoyed the Whiskey Yuzu cocktail (P595), made from Yamazaki 12 Whisky, honey syrup, yuzu and egg white– a great aperitif!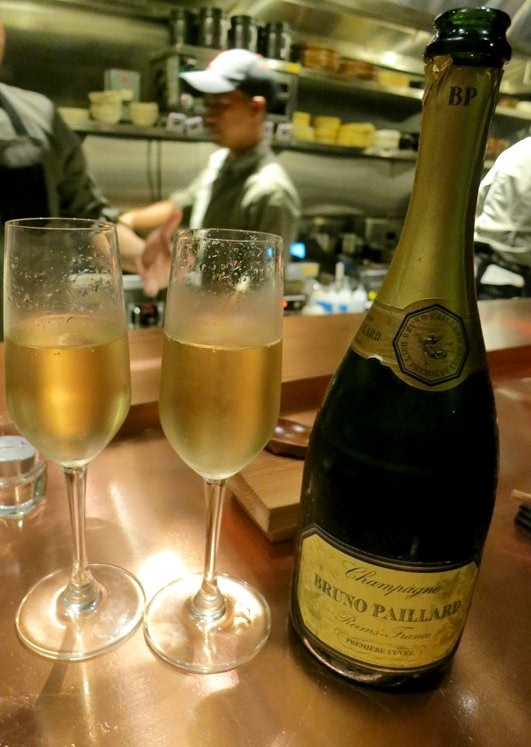 Contact: G/F RCBC Savings Bank Corporate Tower, 25th and 26th Streets, cor. 6th and 7th Avenues, Bonifacio Global City, Taguig. Phone (+632) 801 2770
2) GALLERY VASK by Chef J. Luis "Chele" Gonzalez
What: Vask is known for their traditional and modern Spanish tapas by Chef J. Luis "Chele" Gonzalez, . They opened Gallery Vask  intended as a fine dining restaurant for degustation menus juxtaposed with art. (I've written about their evolution previously here.)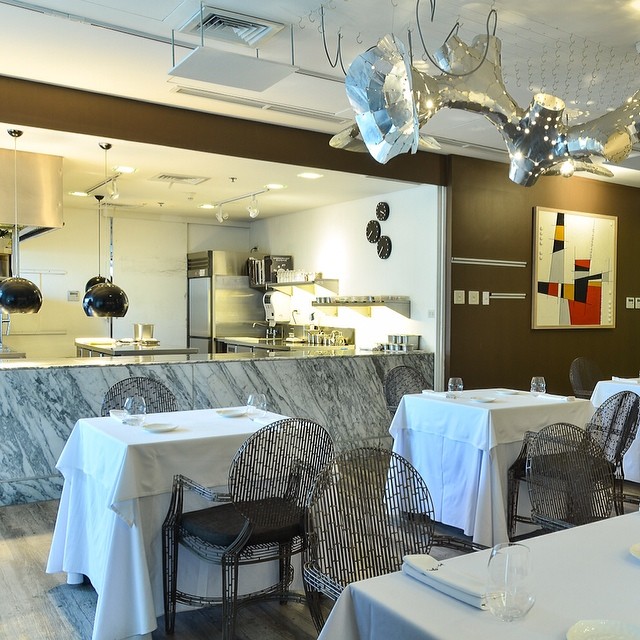 Tasting Menu Concept: Chele may be Spanish by blood, but he is completely Pinoy at heart. In fact, his Alamat Menu is the compendium of his month-long journey around the Philippines from Pampanga to Sorsogon to Bukidnon (which he began with Julieta Caruso, former head chef of 3-Michelin starred Mugaritz in San Sebastian for their Kulinarya collaboration menu). Alamat, which means legends in Tagalog, is Chele's way of weaving together our country's history– particularly of the folkloric subjects of fruits, vegetables and animals, through our "simple, local ingredients."  This menu is almost like a familiarization tour of the Philippines! I've lived here all my life but there are some plants/ fruits I'd never heard of before (tabon-tabon and sibujing, anyone?). After hearing Chele describe everything (he's also got the Tagalog pronunciation down to a pat!), you could not feel a stronger surge of Pinoy pride.
Price: P4,900++ (an additional P2,500++ for wine-pairing)
Number of Courses: 16
Standout Dishes: Binondo, named after the popular area in Chinatown that showcases street food like isaw, empanadas and siopao; Tabon-tabon is our local sea urchin, wrapped in tocino, served with a sauce made from the fruit from Northern Mindanao of which the dish takes its name; Binulo— kind of like a cochinillio topped with kalibangbang leaf used to make sinigang; Sungka (So clever, to turn one of our national games into a course!)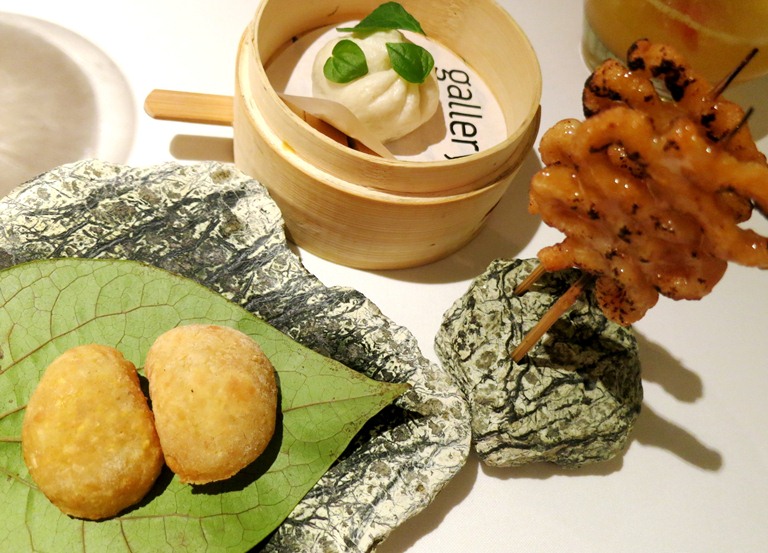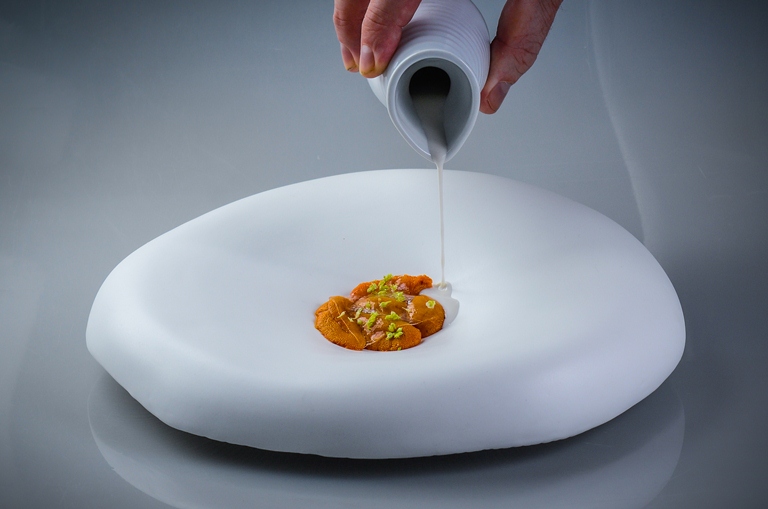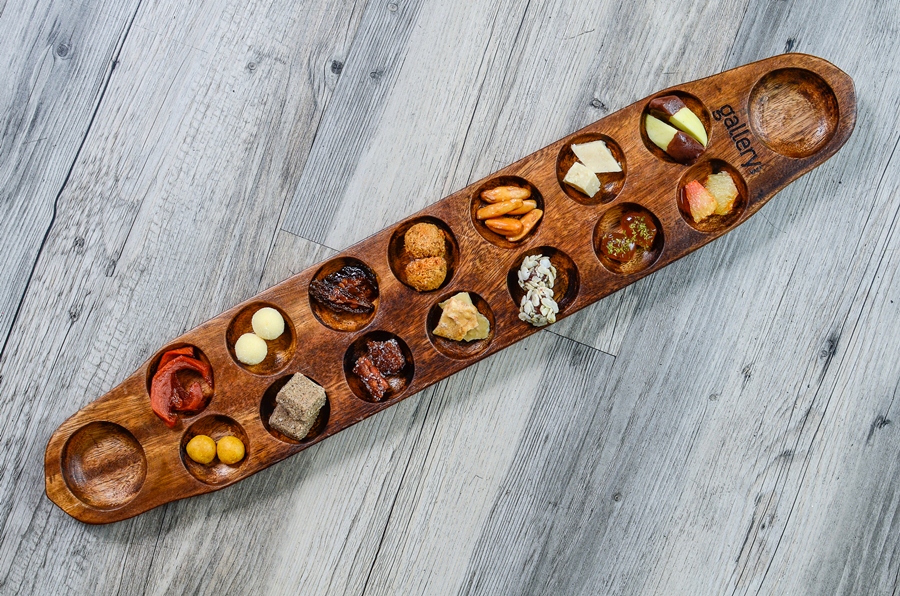 Drinks: The wine-pairing menu (an additional P2,500++) will give you a cava (Parxet Cuvee 21), riesling (Gunderloch), chardonnay (Ferngrove), a merlot (Ronan by Clinet Bordeaux), sherry (Pedro Ximenez) and even beer (Holgate Macedon Pale Ale)! I liked the pairings alot.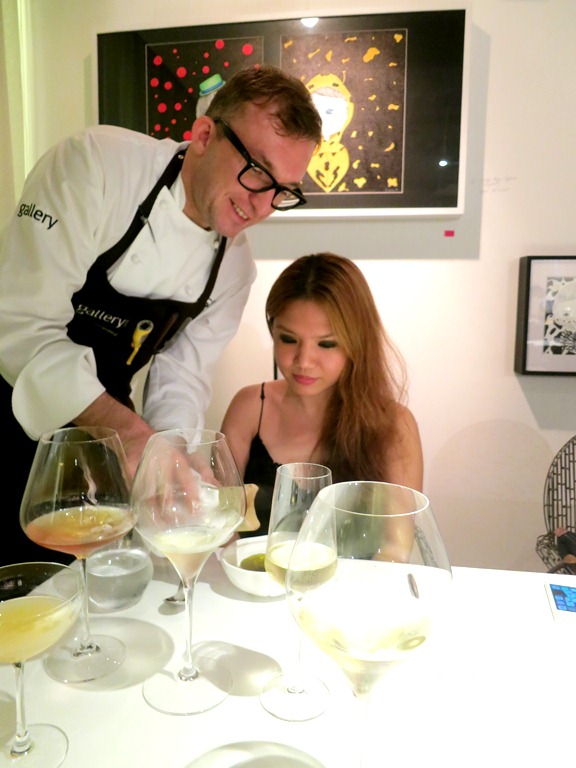 Contact: 5th floor of the Clipp Building, 11th Avenue, corner 39th Street, Bonifacio Global City, Taguig. Phone (+632) 217 6563 or (+63917) 546 1673
3  546
3) BLACK SHEEP by Chef Jordy Navarra—- NOW CLOSED BUT LOOK OUT FOR HIS NEW RESTAURANT, TOYO, OPENING IN FEBRUARY 2016!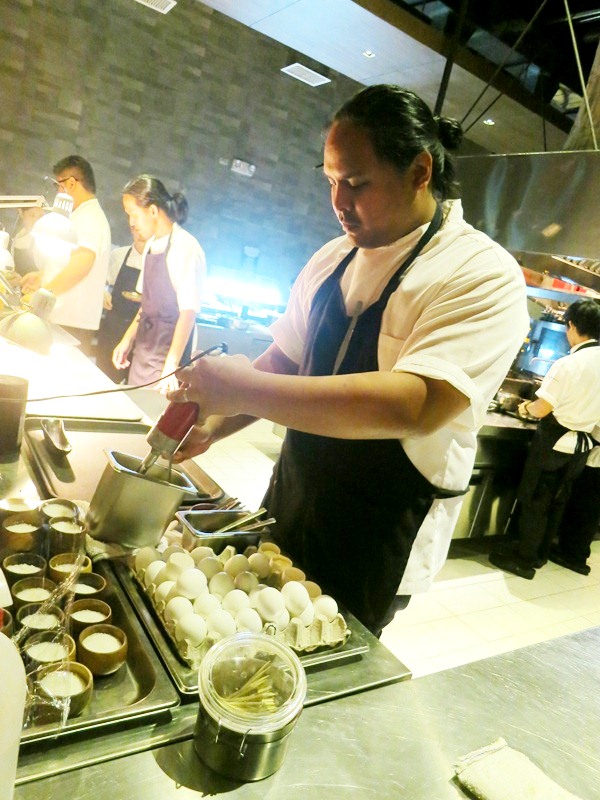 What: Chef Jordy Navarra worked Bo Innovation in Hong Kong, and Fat Duck in the UK, before helming his own kitchen at Black Sheep. While he describes his cuisine here as "progressive with familiar flavors," not everyone knows that he is a staunch advocate of Philippine produce, almost all the ingredients he uses here are sourced locally. Also, they do not serve ala carte dishes here, so they have tasting menus all year round. "Our goal is to capture the flavor spectrum of our people in one meal, one sitting. To fully understand what is good and comfortable but to push the limits of our skills and give everyone a unique experience," explains Jordy.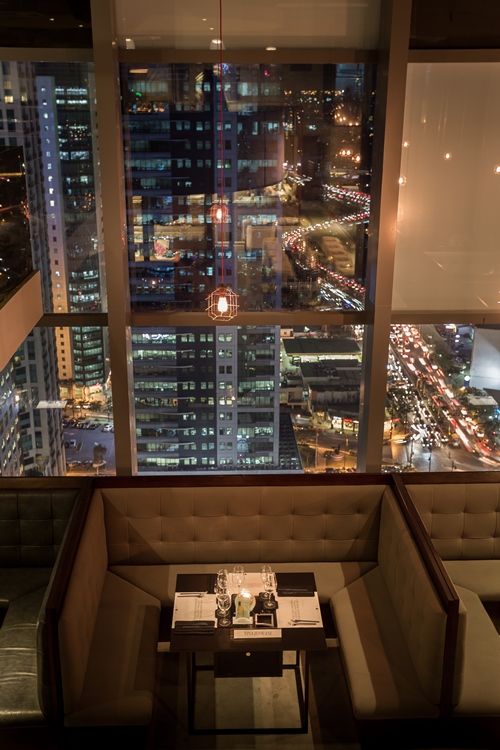 Price: P3,400++
Number of Courses: 7 (this also includes a surprise beverage pairing!)
Tasting Menu Concept: Jordy's new menu is called "Kwatro Kantos: An expression of our food culture," which runs until December 2014. "The idea is our interpretation of our food culture in different ways, not just local food produce but also our food culture," explains Jordy. "The previous menu was a little more playful [remember the Mock Nuggets, guys? — ed], but this is more natural, focusing on the natural tastes and ingredients."
(Tip: When you make your reservation, give your companions' names as well as Black Sheep's harks on a level of personalization. The menus will come with their names :))
Standout Dishes: Tocino and onion bun served street-style with chicken liver ice cream (their play on the dirty ice cream) with salt-cured durian and crispy onions; their signature "Bahay Kubo" which puts all 18 vegetables of our national folk song (a most genius invention of a Philippine dish yet);  Nescafe (with vodka) served with truffle and hazelnut polvoron and macarons made from Malagos dark chocolate and bignay (local berries from Davao) and kalabasa (local squash) and carrots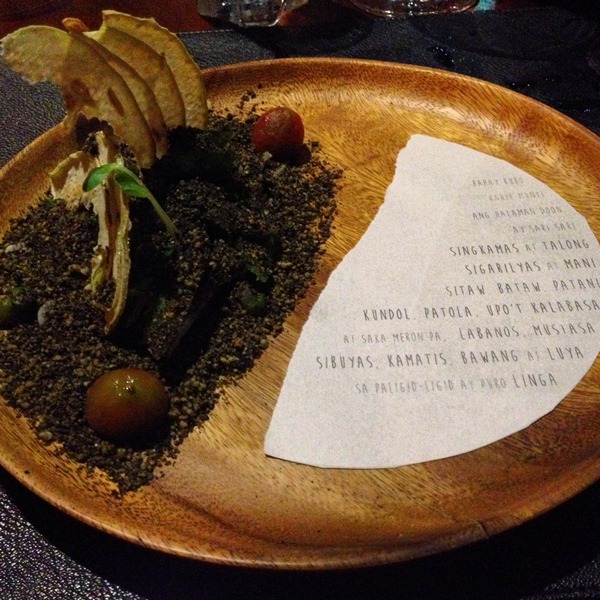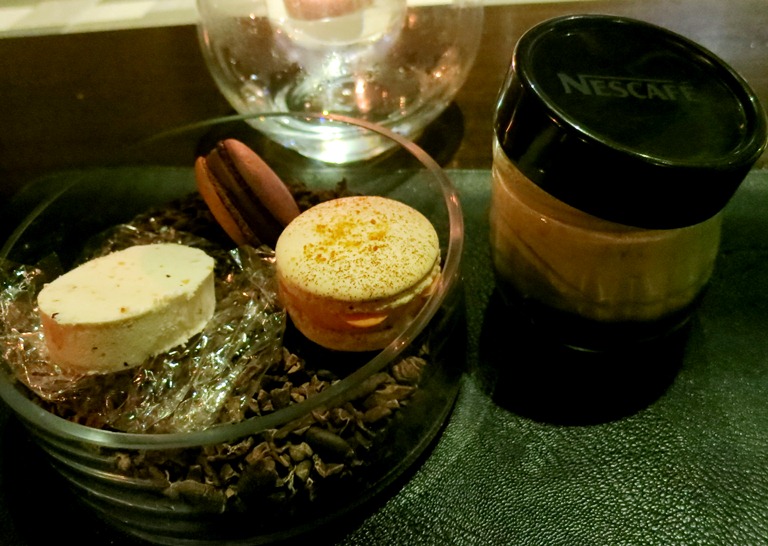 Drinks: The menu price already incorporates a drinks pairing, which F&B Director Raphael Cruz would like to remain a "surprise." However, he shares that the "beverages are all local inspired, using spirits such as basi (sugar cane from Ilocos Norte), corn whiskey, rice spirit, lambanog (coconut wine), all paired with local fruits." I will share one thing (since it's listed on the menu): "Kwatro Kantos," (does anyone remember that Ginebra San Miguel bottle?), which is our local gin preserved with honey and salt.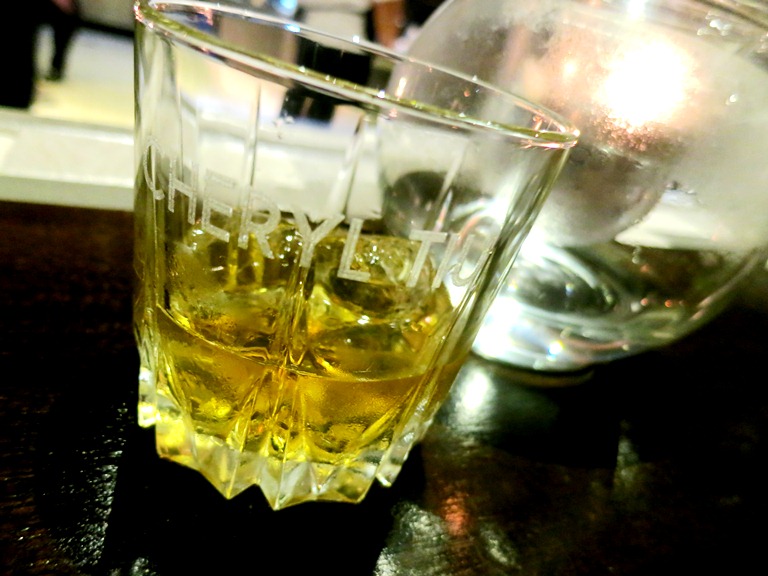 Contact: Penthouse at W Fifth Avenue,  corner 32nd and 5th, Bonifacio Global City, Taguig. Phone (+632) 506 1380 or (+63917) 871 4388 (mobile).
4) THE GOOSE STATION by Chef Rob Pengson– SADLY, HE JUST ANNOUNCED ON HIS INSTAGRAM, THEY ARE CLOSING THIS FEBRUARY 15, 2016

What: The Goose Station was one of the first to pioneer the degustation dinner in the Philippines when they opened in 2009 by husband-and-wife tandem Rob and Sunshine Pengson. I mean, just check out their name, the.goose.station– a play on the word de.gu….sta.tion. Since then, the couple have been busy with various other endeavors: Rob with Hyve, Vyne, Hungry Hound, Niner Ichi Nana, and Olive Tree Kitchen & Bar, and Sunshine with her Shine Bakery & Cafe.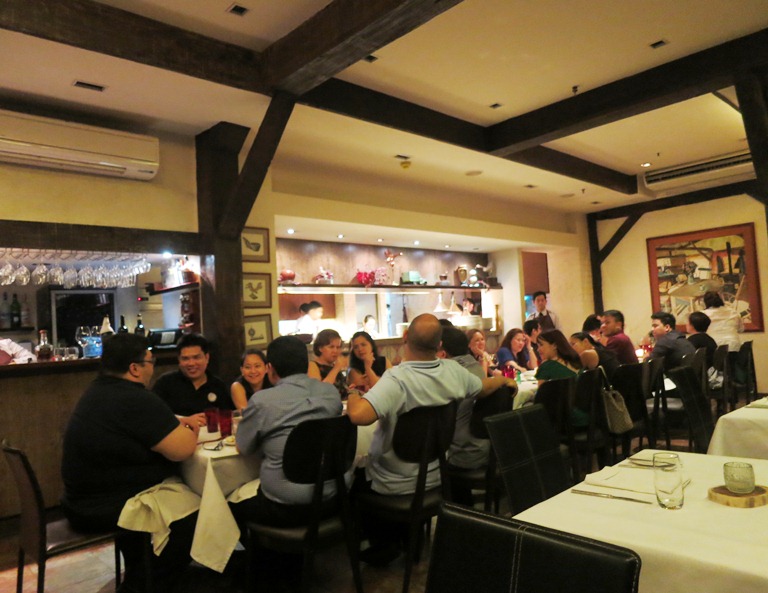 Tasting Menu Concept: The Jose Rizal Menu is inspired by "the emotional provocations of the life and writings of Jose Rizal," the Philippines' national hero. Explains Rob, "Each course is based on a time of his life, interspersed with emotions." Rob admits that while they started out as a French restaurant, he realized that "there was nothing special when I was making duck confit. I admire chefs like Margarita Fores and Fern Aracama for pushing our cuisine forward. We have to have that purpose if we want to achieve something great– to make our food ready for the rest of the world." The Jose Rizal Menu was first launched in 2012 (this led to an invitation to hold a pop up fine dining experience in Singapore). This second run retains some of the old favorites. (Their next menu will have a Masskara theme, inspired by Bacolod! Look out for that!)
Price: P3,500++
Number of Courses: 8
Standout Dishes: Laguna Cheese (I am a big fan of kesong puti or carabo milk cheese, and I loved how this was turned into ice cream); Lechon Kawali, Eggs and Pickles— the Pinoy version of an eggs benedict!; Foie Gras Taho (extremely heady but something different, juxtaposing our humble snack food with an ingredient often associated with decadence); Sampaguita and Coconut, which is simply light, fluffy and beautiful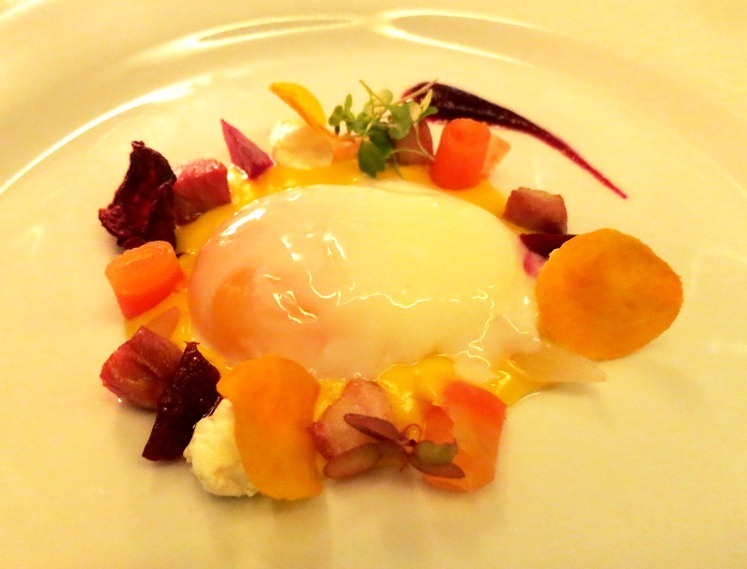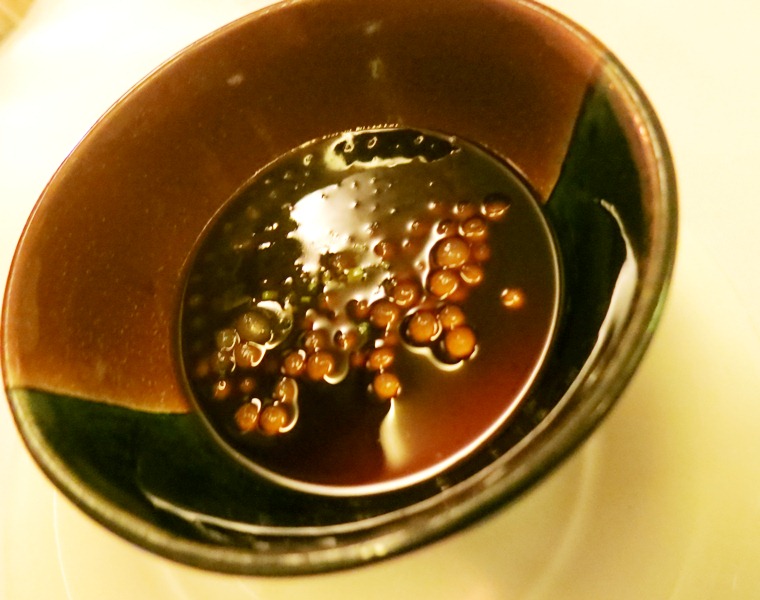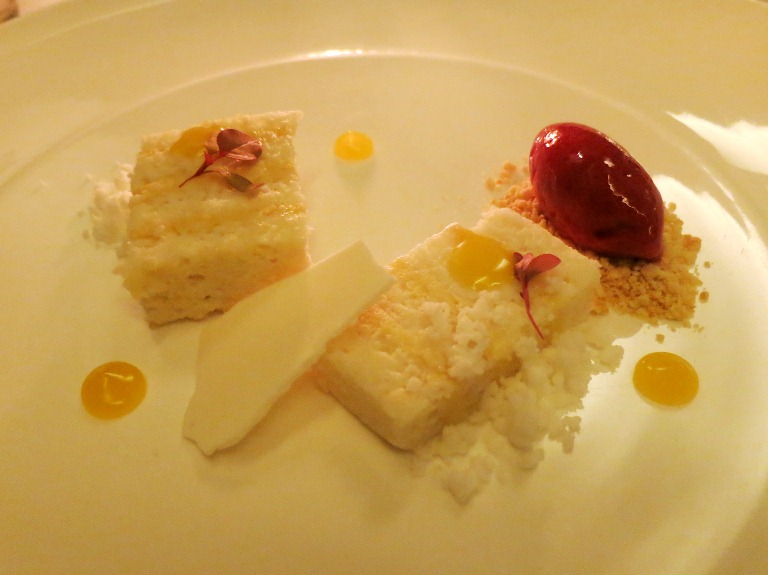 Drinks: None specifically for this menu, but The Goose Station has a selection of white and red wines. I can't remember anymore which white wine they had by the glass (I think there's only one), but I wasn't a fan of it :-/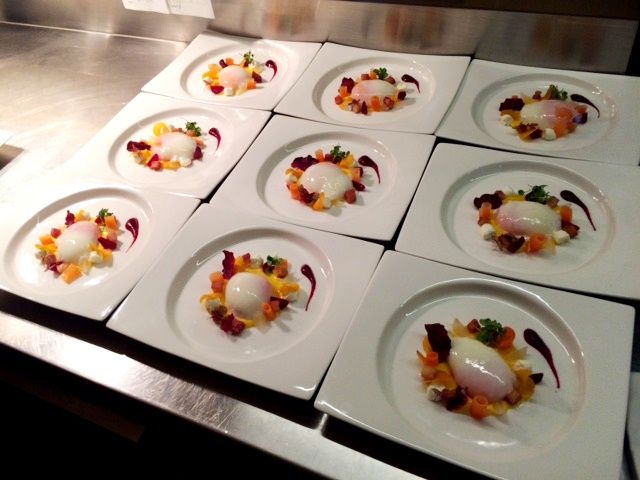 Contact: W Tower, 1117 39th Street,, Bonifacio Global City, Taguig City. Phone (+632) 556 9068 or (+63917) 854 6673