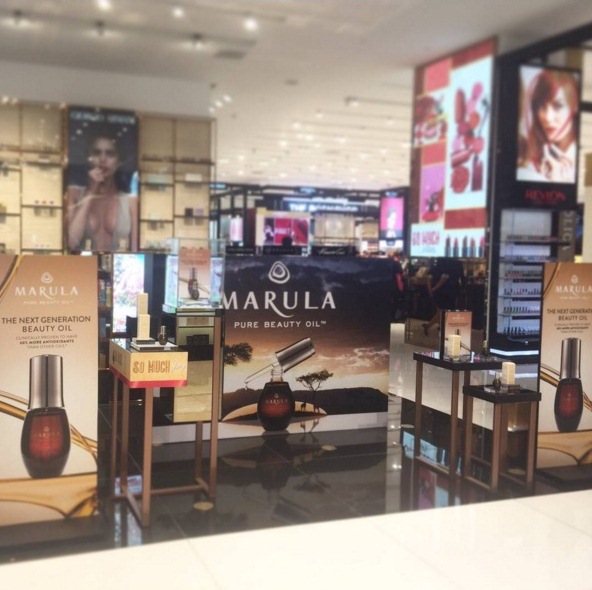 Move over Argan and Jojoba… is Marula Oil the new "IT" oil? This was the headline question posed by Elle USA last February 2015. The completely virgin, wild harvested, hand-selected, and cold pressed oil made from the marula nut from South Africa and Madagascar– with no added heat or chemicals– took America by storm last year– and is now in the Philippines!
It was first introduced in Manila at our Cross Cultures event last September 2015— where all our lucky female guests went home with a bottle!  It's now available in stores– specifically at the beauty departments of the SM Aura, SM Makati, SM Megamall, SM North Edsa and SM Mall of Asia. retailing for PHP2,980/ 30ml and PHP4,980/ 50ml.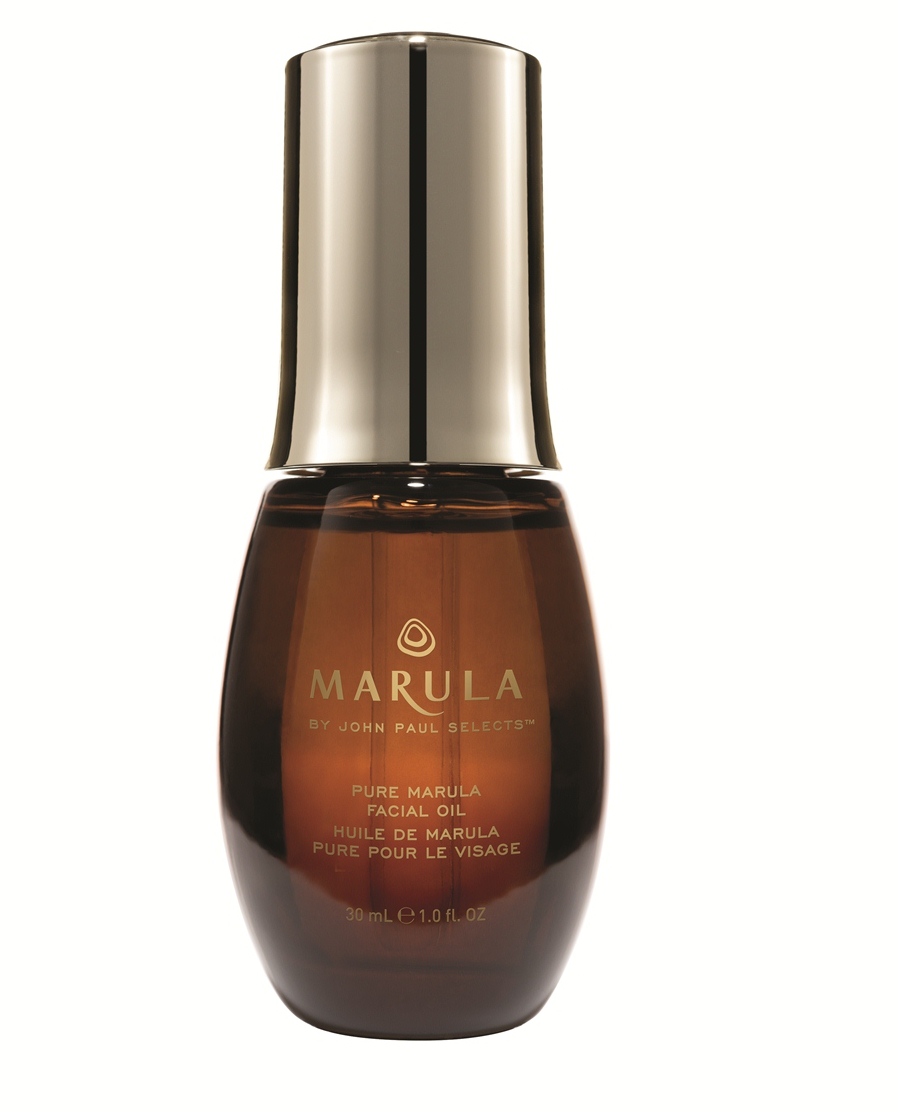 But what makes it so special anyway? Marula Pure Beauty Oil is produced in a sustainable manner. Only the fallen fruit is collected and, while the fruit pulp is removed for jams and juices, the nut is sun-dried and shelled, hand-selected and manually cold-pressed to produce a pure, rich oil free of impurities.
It's a natural treatment that's perfect for any skin type. Because of its high content of antioxidants and omega fatty acids, such as Omega 6 and 9, Marula Pure Beauty Oil is a superior anti-aging moisturizer. Elle, Allure, and Cosmopolitan magazines in the USA have touted this to be the "new generation" oil– better than argan oil– in terms of absorbency, moisture retention, and stability, and with 60% more antioxidants! While most oils give you a greasy feeling, this one is actually rather silky, and the scent is so delicate.
It can be used as a primer before makeup, or even as your daily moisturizer, it's really gentle to the skin. It even fights acne, as well as treats blemishes and scars– and sunburn! It likewise protects, nourishes the hair— and fights the frizziness– but just put a teeny tiny bit– and even strengthens brittle nails and moisturizes cuticles. Marie Claire USA has just recently named it "our new favorite multi-purpose miracle product," and I concur!
My events platform, Cross Cultures, may have been founded on the premise of building awareness and creating a more global mindset, beginning with food before extending to other parts of culture– but I completely fell in love with what Marula Pure Beauty Oil stands for. I love how the brand celebrates Africa and its women, because the marula trees are actually owned by women and they have provided fair-trade wages for over 7,500 women, to allow them to support their children and keep them within the safe environment. I love like-minded partnerships that help make the world a better place– and the product is just so wonderful, too!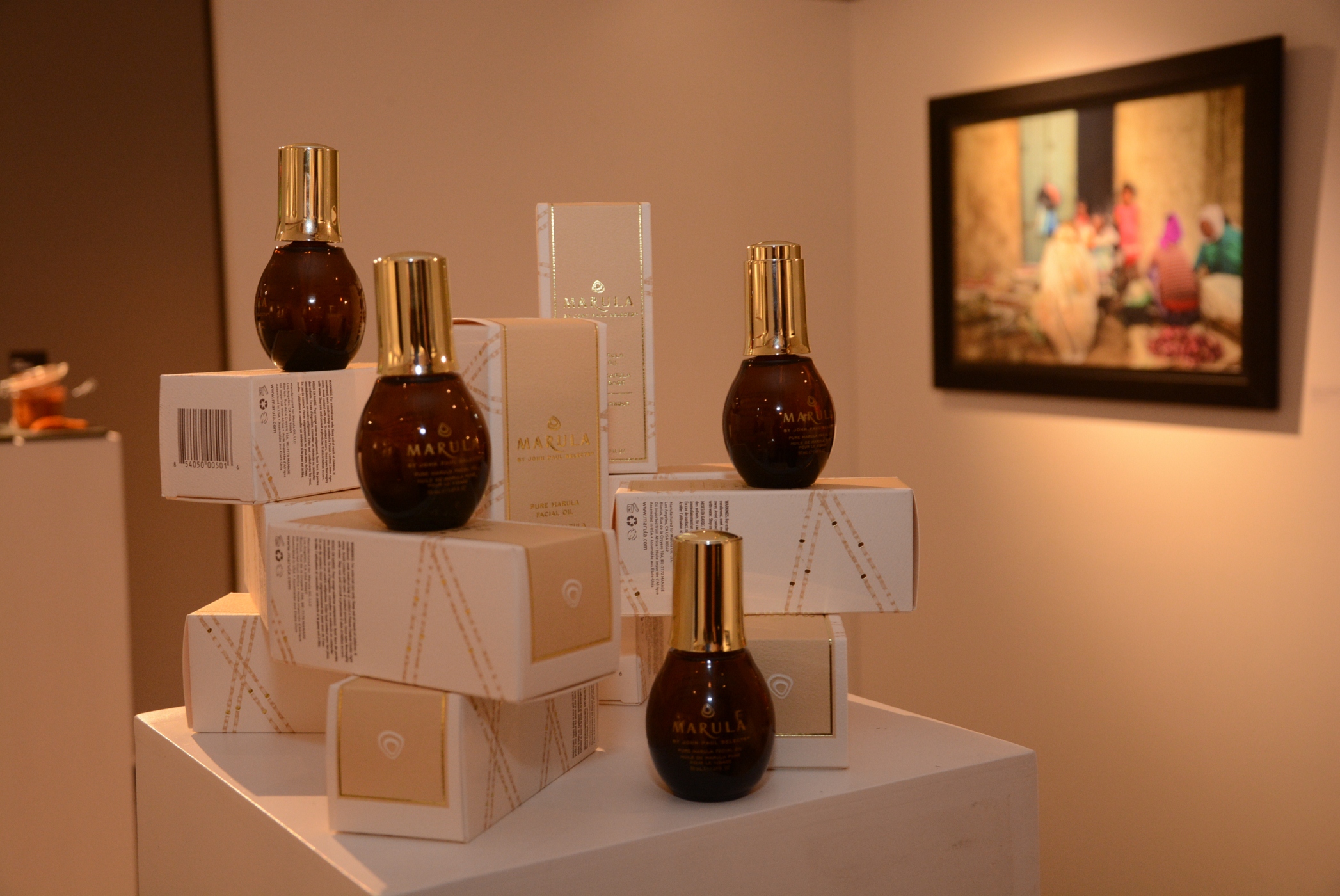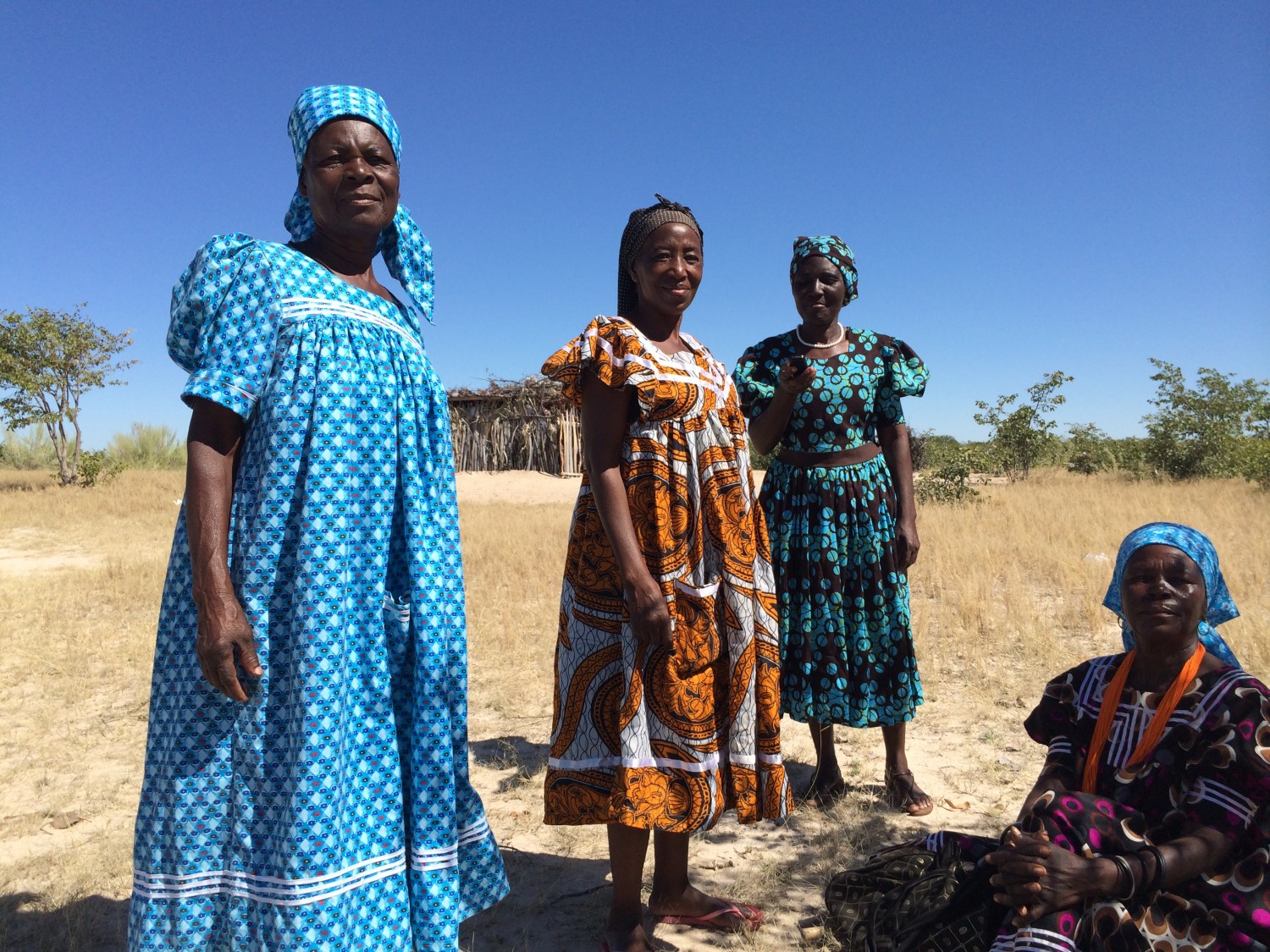 Here are what some of the Philippines' top beauty personalities and influencers have to say about Marula Oil: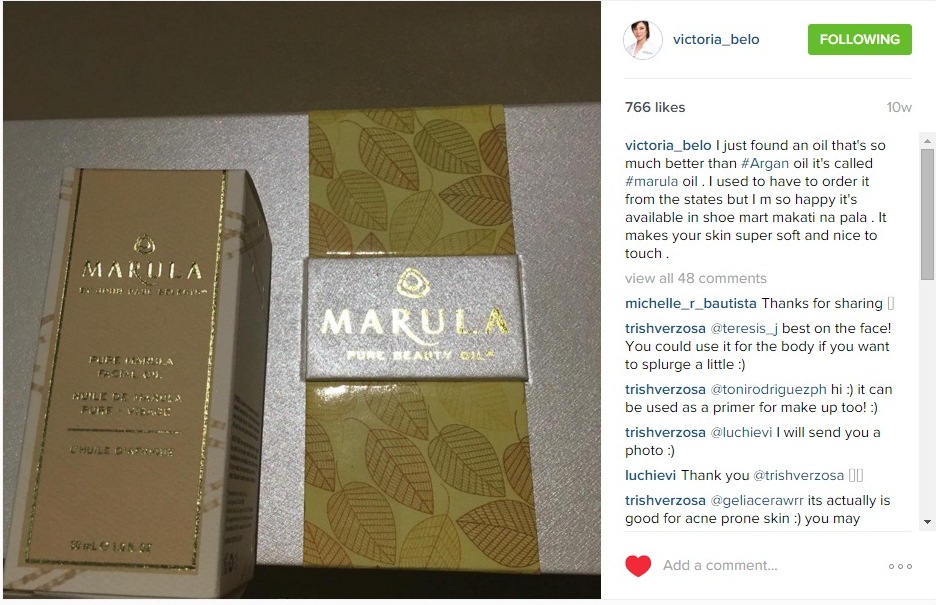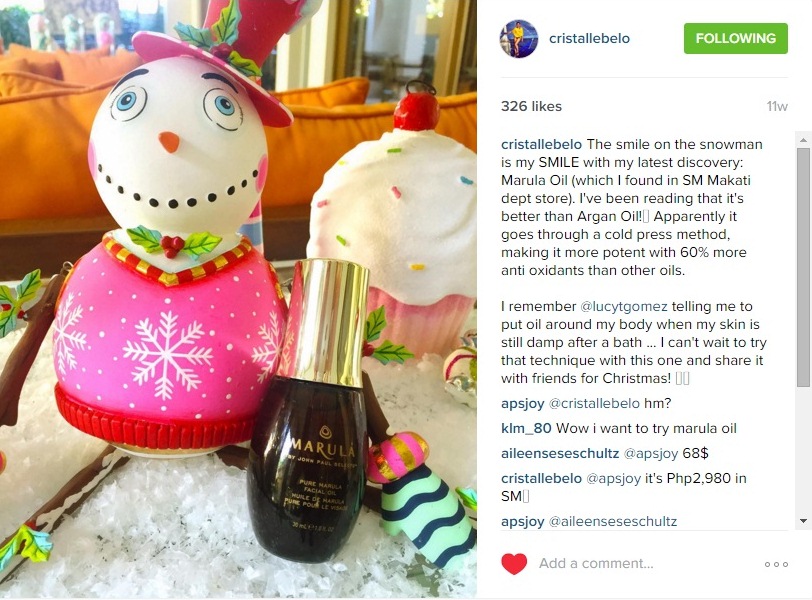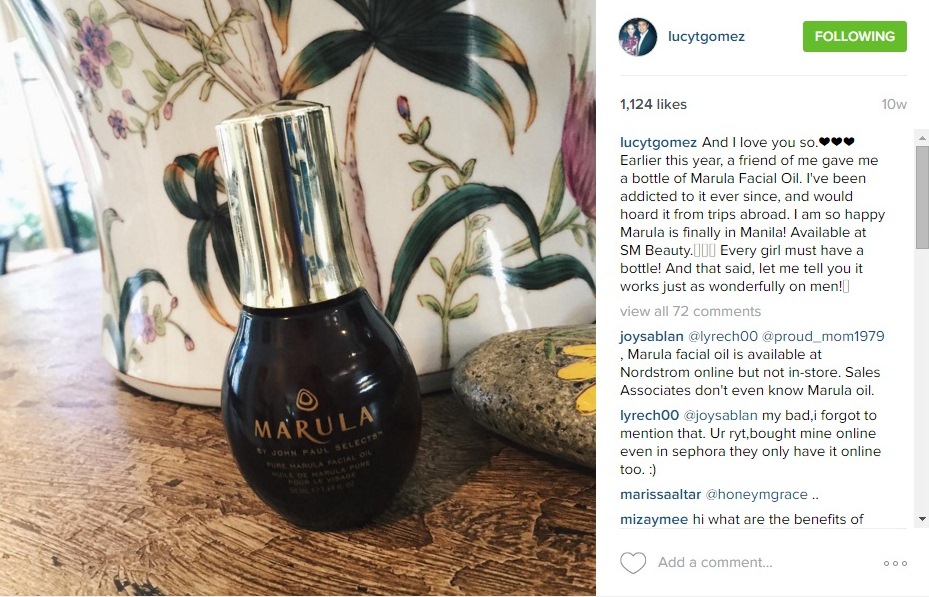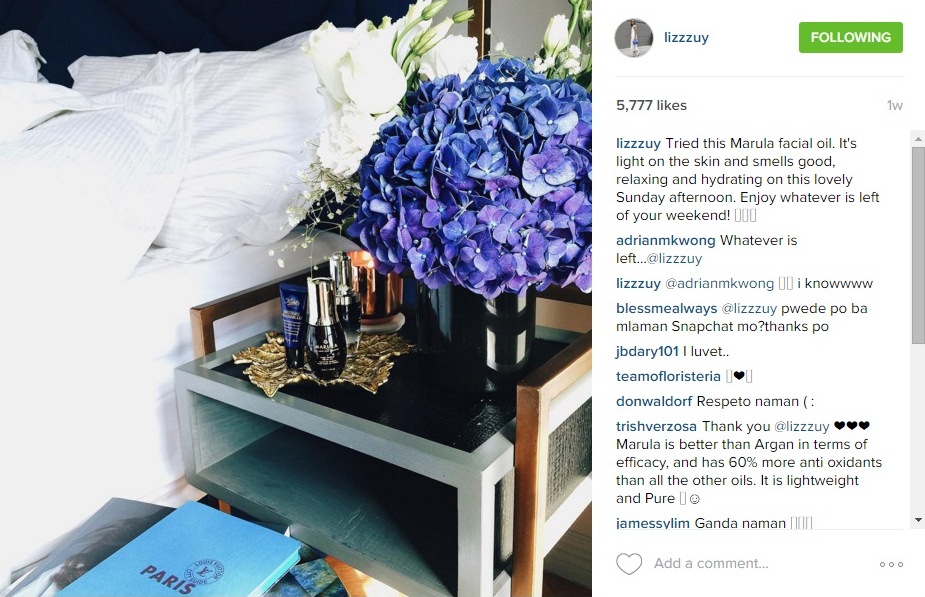 Marula Pure Beauty Oil is available in the beauty section of SM department stores: SM Makati, SM Aura, Mall of Asia, SM Megamall and SM North EDSA