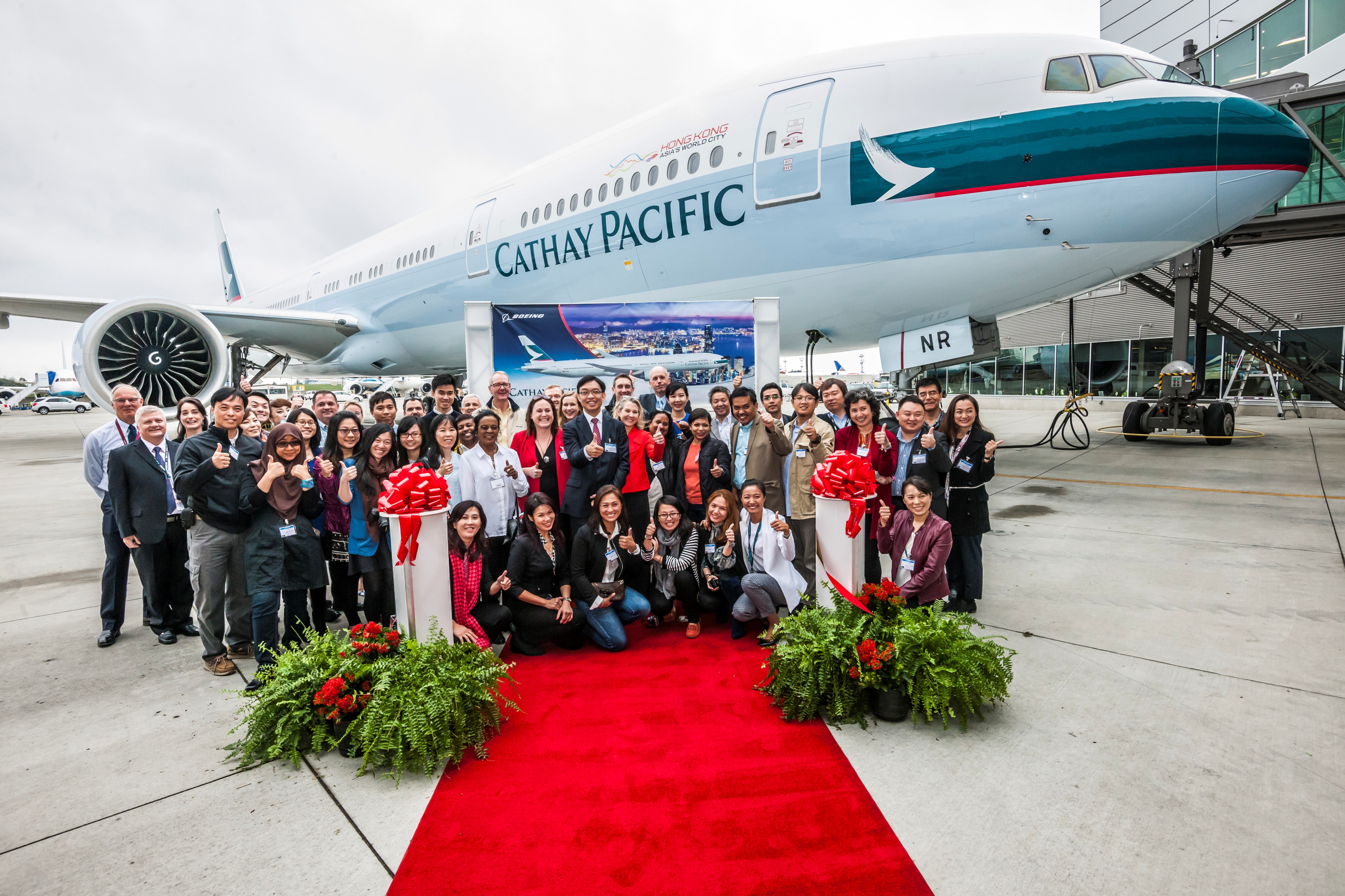 Cathay Pacific is one of my favorite airlines. I hold a silver Marco Polo club card and I really love how it allows me access to business class lounges and business class check-in counters, reserve my seats in advance and extra baggage allowance, regardless of whichever class I'm flying. (This is especially a treat at the Ninoy Aquino International Airport as the Cathay lounge, which opened just last May 9, 2015 is the first of its kind in the Philippines!)
Another very precious gift that Cathay Pacific offers their top Marco Polo Club members, as well as top-performing staff and key members of the press, I recently found out, is the delivery flight experience. What is a delivery flight experience, you might ask? Basically, whenever an airline orders a new aircraft, they have to pick it up [at say, the Boeing factory], and deliver it to the home airport as soon as it is ready. While almost everyday, a new plane is picked up and flown home by an airline, Cathay took this a notch further and turned it into an experience– a celebration for a special milestone.
I was so honored that this blog <cheryltiu.com> was invited to represent the Philippines to fly to Washington, USA and "pick up" the brand new 777-300ER from Boeing's Everett, Washington plant (about an hour's drive from Seattle), to deliver it home to its hub airport in Hong Kong, along with other journalists around Asia, Cathay Pacific and Boeing executives, and three pilots and six cabin crew members! We were a total of only 50 pax who would be flying the brand-new airplane back!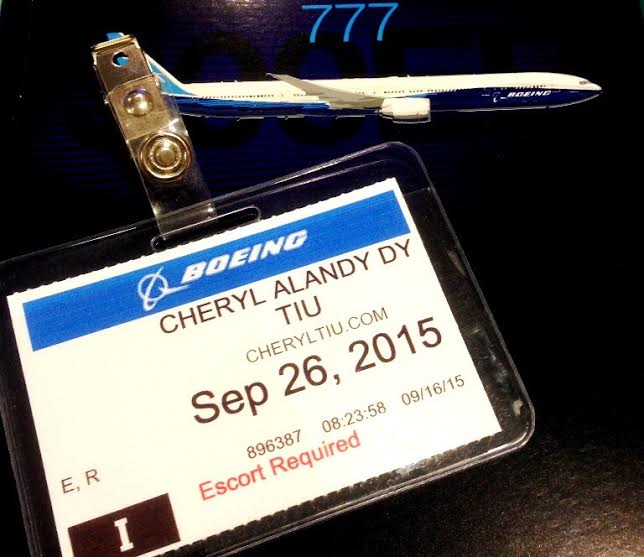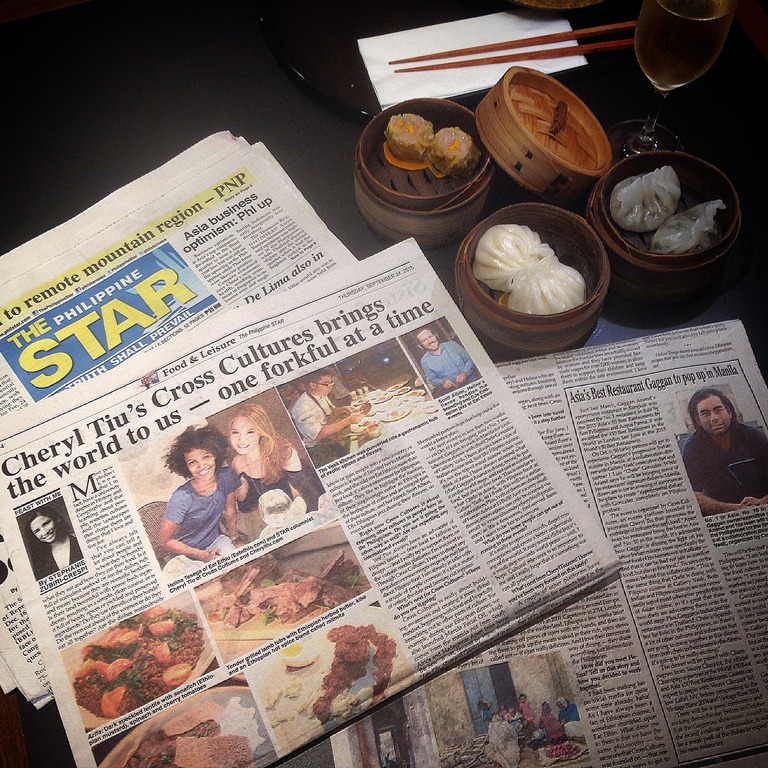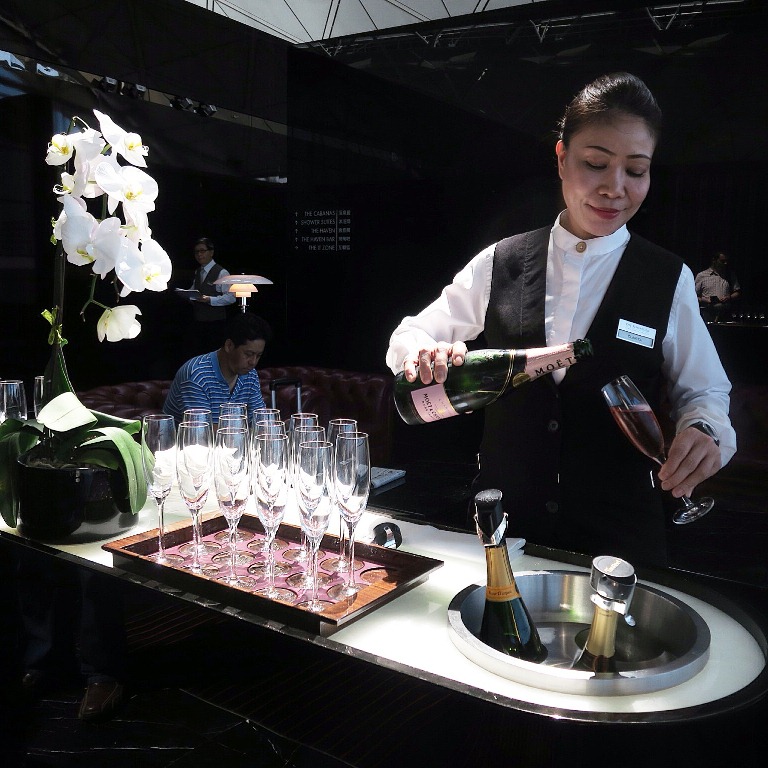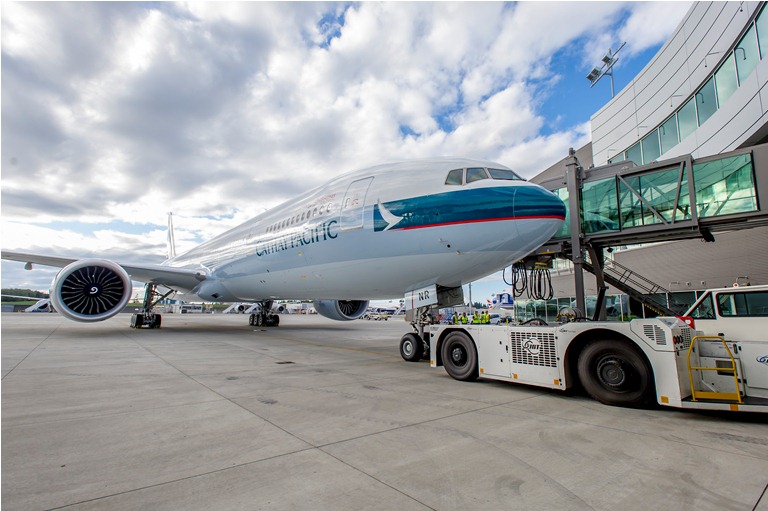 "This is a milestone because it is our last 777 on our order book," shares Cathay Pacific Director for Corporate Affairs James Tong, "The 777 has been a big part of our history. We have made use of this aircraft to enable our expansion plan in the last 10 years or so.  Before 10 years ago, we did not have that many long haul routes but because this air craft is so good– so fuel efficient and with the right configuration of about 300 people, the right size for long haul flights from Hong Kong— we have been able to use this aircraft to fly in multiple frequencies to all the major cities: New York 5x a day, London 5x a day, and Los Angeles 4x a day. It's important to keep up the frequency so customers have more choices in terms of timings. This is why we find this aircraft a kind of a milestone and wanted to make it a celebration."
This particular one we went to pick up is Cathay's 70th 777 aircraft— also the last and 53rd 777-300 ER (Extended Range) of the confirmed orders. FYI, the Boeing 777-300ER is the largest long-range twin-engine commercial airplane in the world. It is also the industry leader in reliability, meaning it's on time 95% of the time, and it is engineered to improve fuel use by 2%. (Apart from these, they have 12 777-300s and five 777-200s, making Cathay Asia's largest operator of the 777 fleet.)
The 777 fleet has helped in Cathay Pacific's efforts to reinforce Hong Kong's position as one of the world's most important international aviation hubs, currently with the 3rd highest international passenger traffic in the world, with 62.9 million people in 2014. This is just after Dubai (69.9 million) and London (68.1 million).
"We wanted to make use of this opportunity to promote aviation that's why we have always tried to invite different stakeholders to come to the Boeing factory. Our major aim is to promote the industry so that people can get some first hand information about what flying is all about—our own staff, media, students, government personnel, Marco Polo members, trade partners including freight forwarders and travel agents and young people. We want to let them know what goes on behind the scenes. It's easy to see one airline flying from one city to another, but not the massive arrangements that goes on behind it. Of course, the aircraft itself is a very fascinating object and we want to let them know that an aircraft is made from so many different parts, and Boeing has done an amazing job to show how they are manufactured."
Given that, I'd like to give you a photogenic synopsis on what goes behind the scenes (aka my education in aviation!) at the Boeing Dreamliner Gallery and Boeing Factory at Everett, Washington: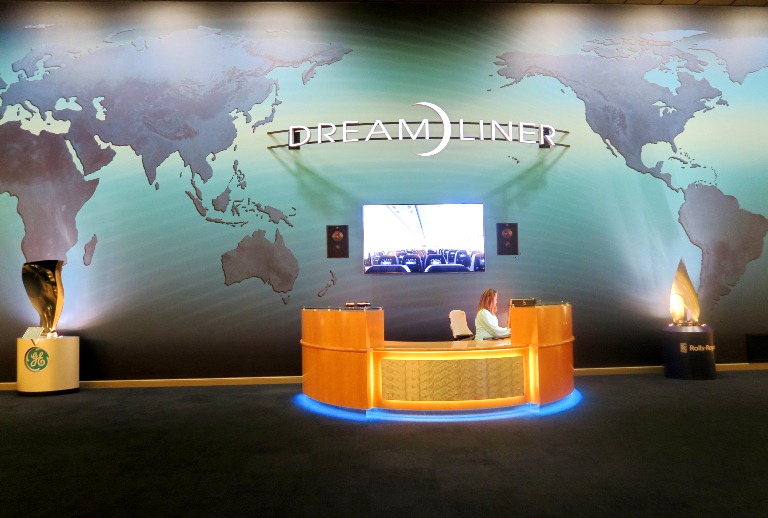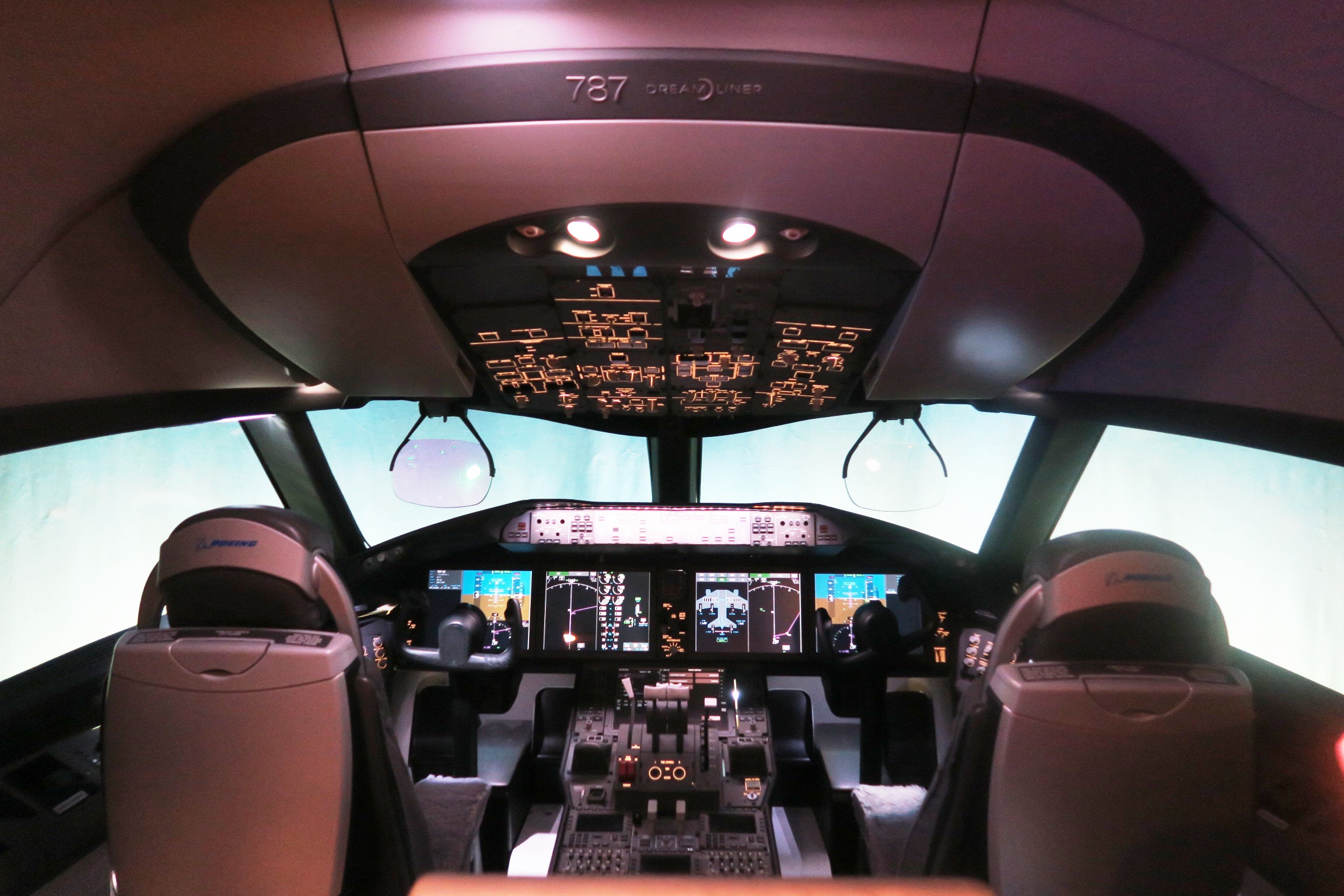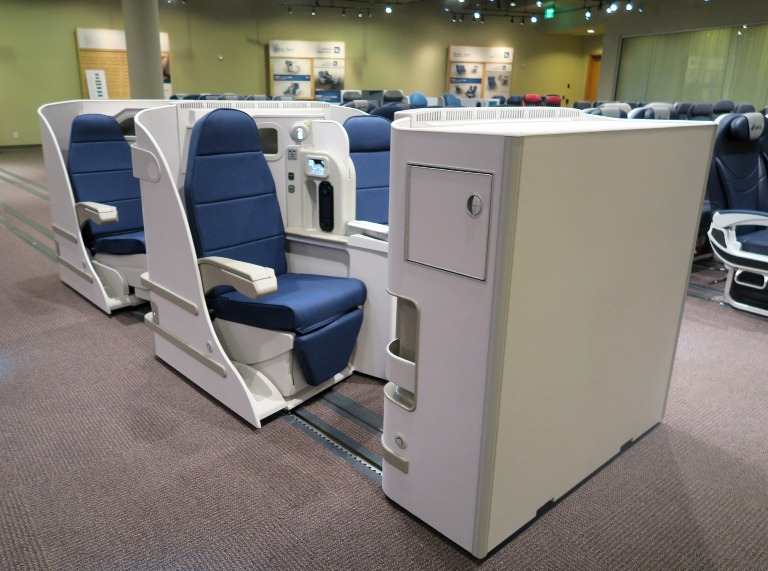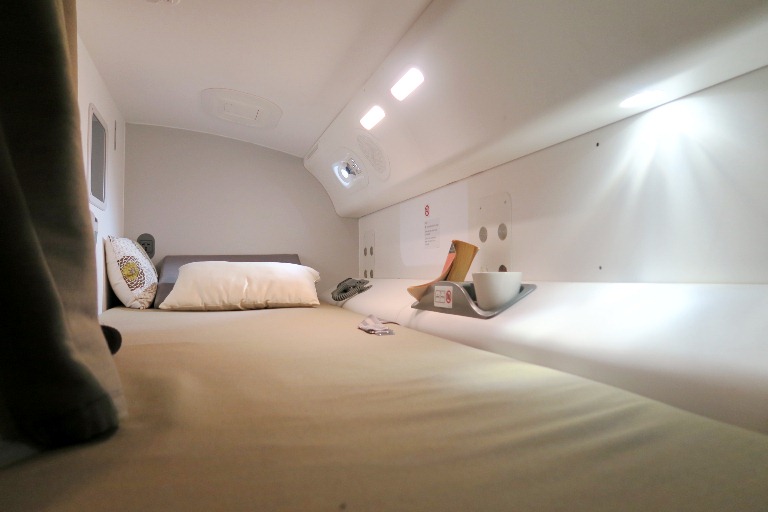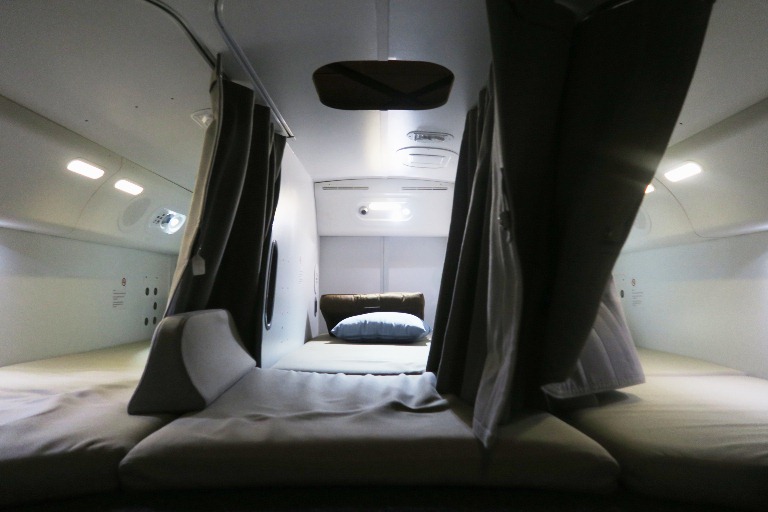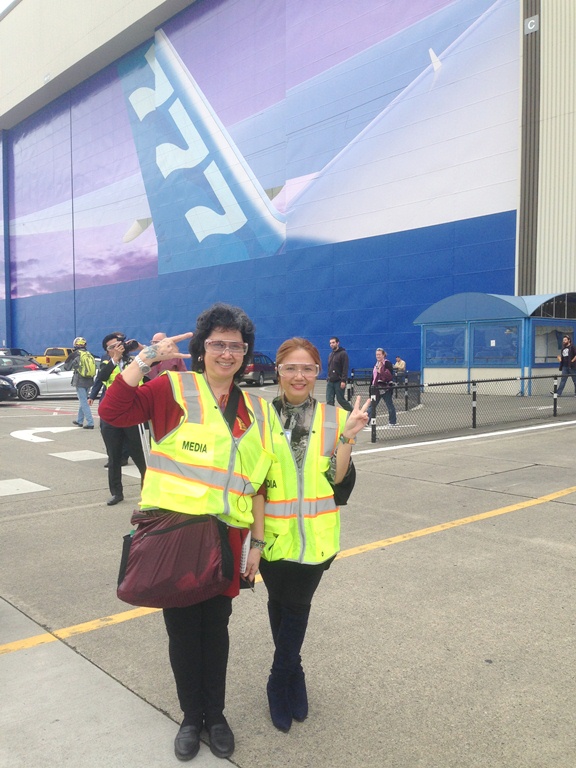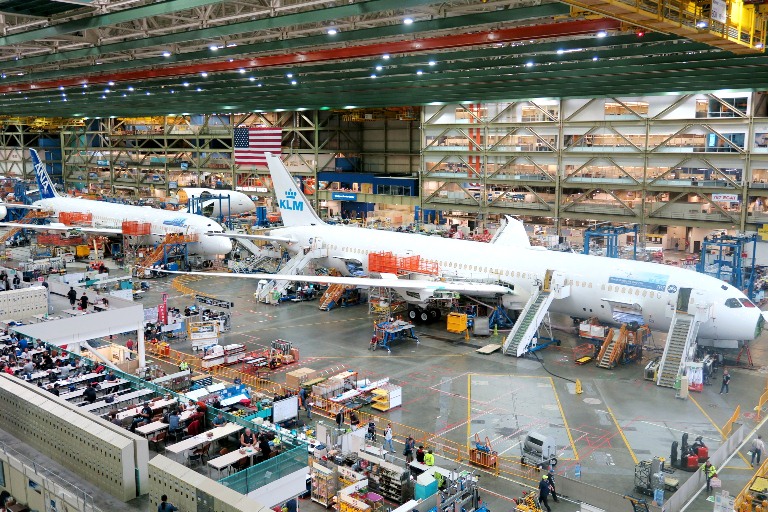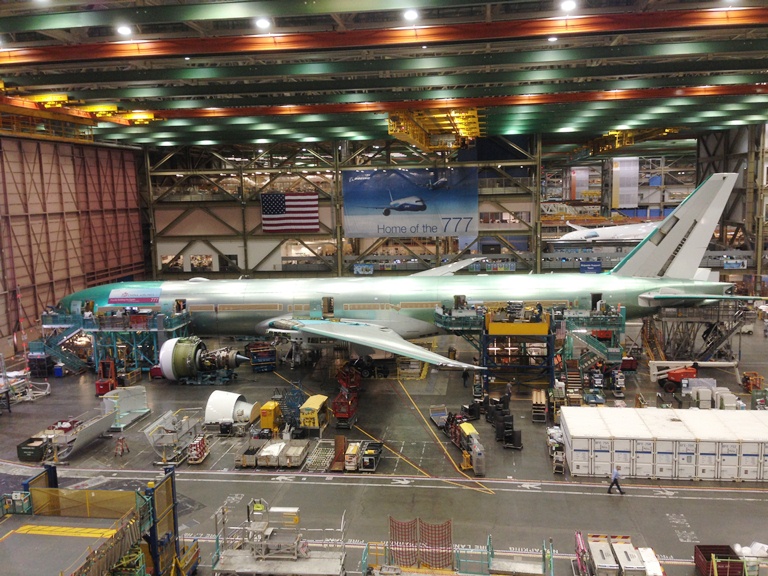 I spent a total of 48 hours in the United States of America, before being back in Asia again– the shortest I've been in a long-haul destination. There was no time to even feel jetlag because before I knew it, I was back in Asia again!  But this was my first time to visit Seattle, and this trip allowed me to visit some important landmarks– and likewise, see the city a little bit. Stay tuned for my next post on the ACTUAL Cathay Pacific-Boeing experience from Everett, Washington (first time to fly out NOT from an airport!) to Hong Kong on a spanking brand-new 777-300 ER!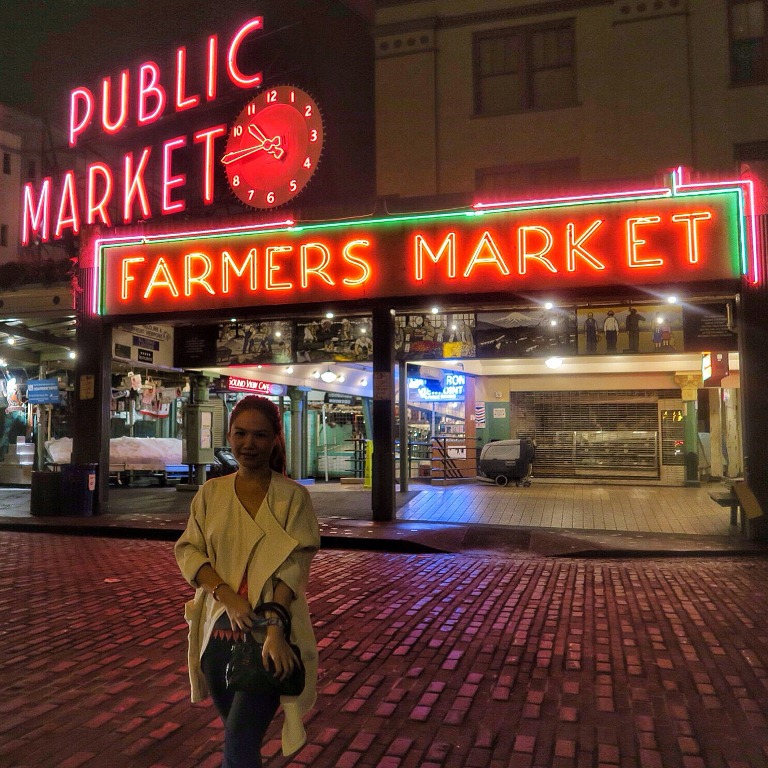 To read about my actual flight experience "picking up" the Cathay Pacific Boeing 777-300ER, click HERE.